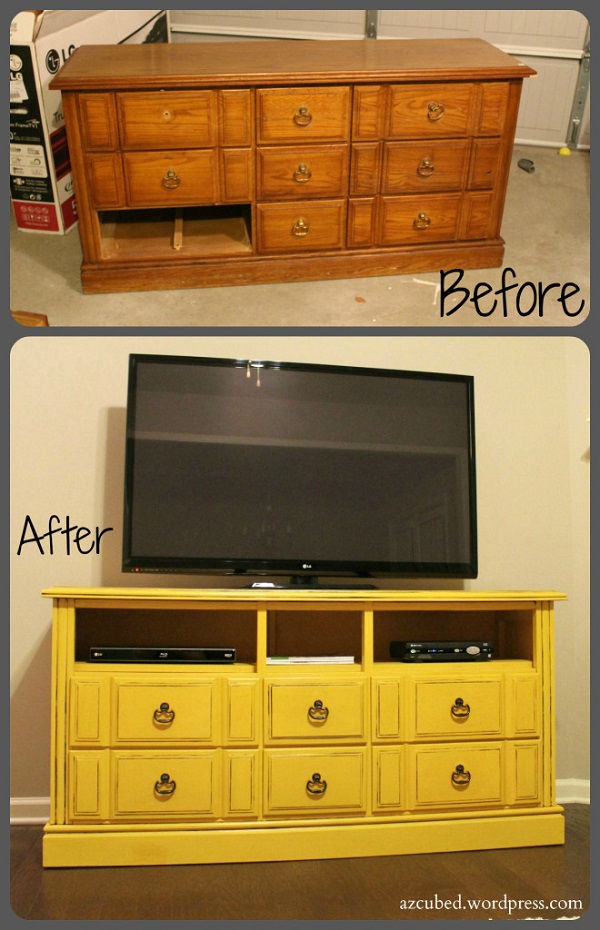 How to Make a Cool TV Stand From Old Dresser
How to Make a Cool TV Stand From Old Dresser
---
Not to mention that a solution like this will have a positive impact on the interior design of your home and helping you organize your space better.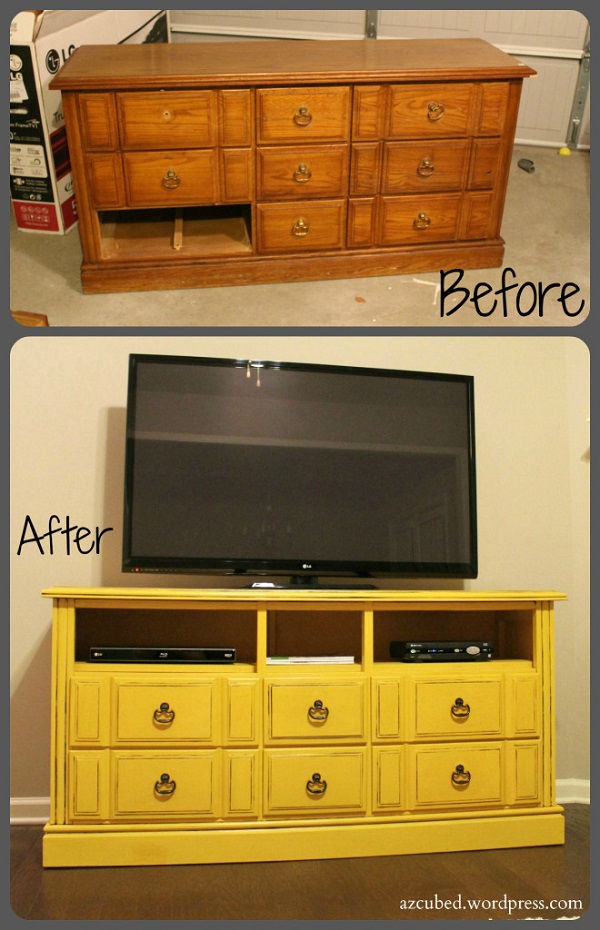 The steps to achieving the great result you see in the pictures are quite simple, but require some work.
Remove the first row of drawers and put in some wooden boards to make the whole row level.
This way, you will have storage room for a DVD player, a satellite receiver and a bunch of magazines in there.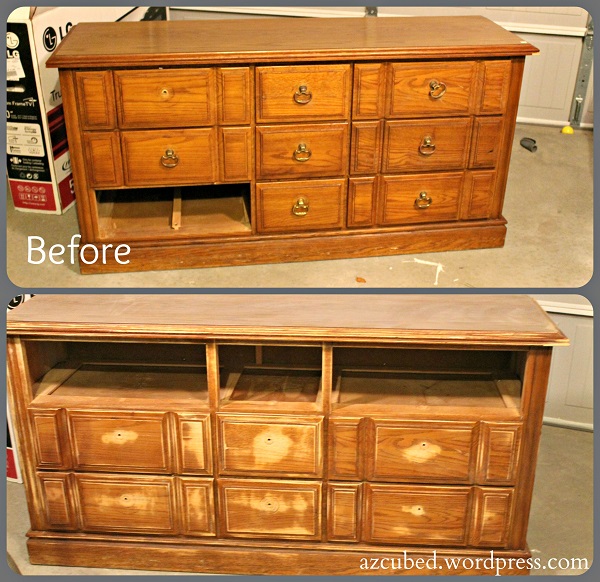 Drill a hole for the cables in the back. Give the dresser a new paint job and glazing afterward; yellow will be awesome on the entire dresser with matching black handles (iron rubbed bronze spray paint will do the trick). It looks great! Follow the detailed instructions and make your own DIY TV console from an old dresser.