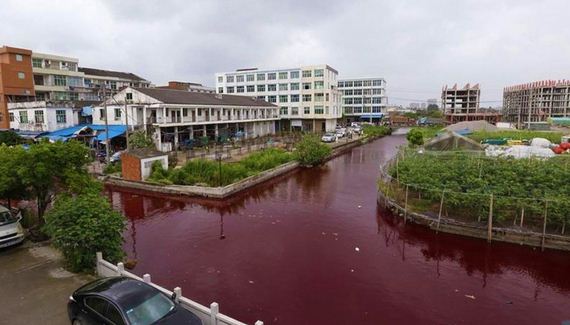 River In China Mysteriously Turns Blood Red Overnight
River In China Mysteriously Turns Blood Red Overnight
---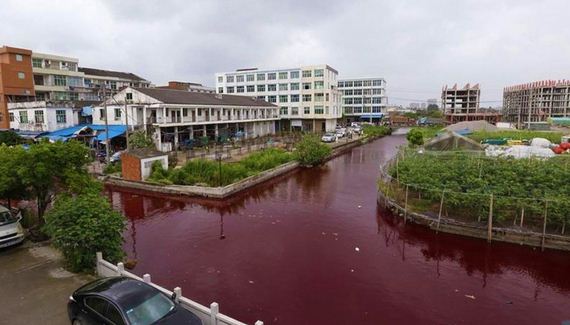 The residents of Wenzhou, China, woke up last Thursday to discover that the inner city river had turned blood-red. Everyone is puzzled, as this has never happened before and nobody knows the cause yet.
China Radio International reports:
Inspectors from the Wenzhou Environmental Protection Bureau are taking samples and analyzing the cause of the incident.

The villagers pointed out that there wasn't a chemical plant along the upper stream.

Local residents say the river was flowing normally at 4am, but it started to redden at around 6am, and in no time at all had turned as crimson as blood.
---
---