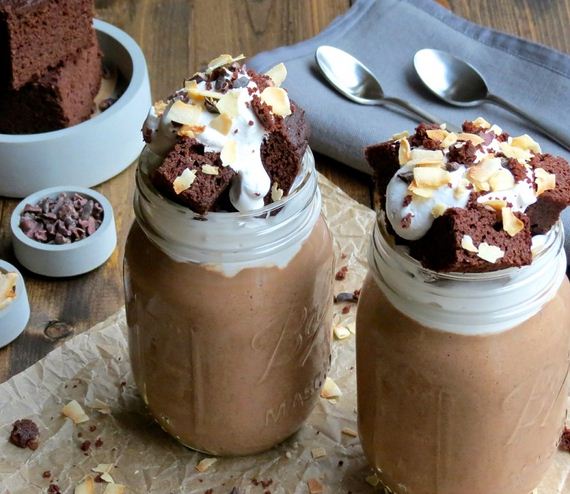 Super Delicious Milkshakes
Super Delicious Milkshakes
---
Cookie dough, cereal, caramel and red velvet cake mix are just few of the ingredients that you can add to your milkshake – there are many, many more that you can try. In this article you can read more about ten super delicious milkshakes – what matters isn't the flavor of the milkshake, but which toppings you use – so get creative!
1. Chocolate Chip Cookie Dough Milkshake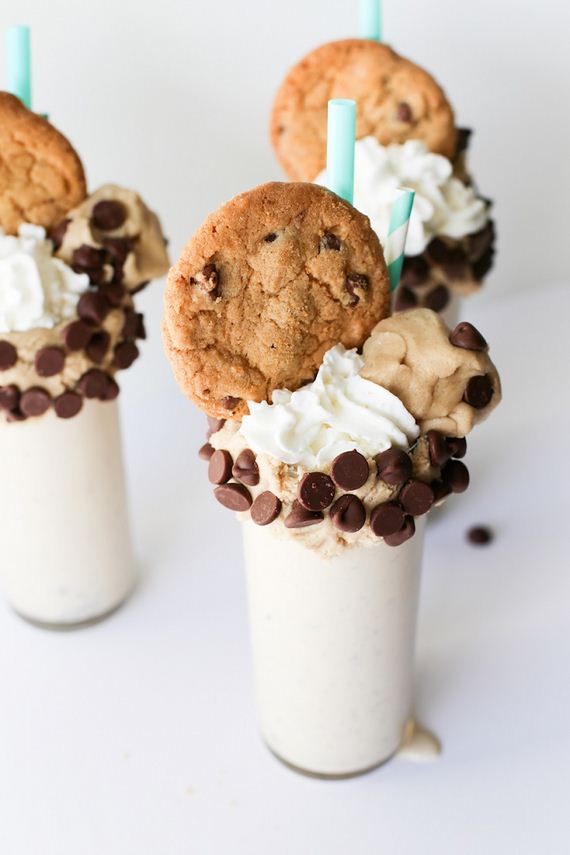 via saltycanary.com
Being a fan of cookie dough and milkshake means that you can have both of them at the same time and it's going to taste amazing! You can have your favorite chocolate milkshake and eat cookie dough that is placed on the rims of the glasses. If this isn't enough for you, just add a whipped cream, chocolate chips and cookies. What makes this milkshake so good is the garnish, don't you think?
2. Monster Peanut Butter Brownie Milkshake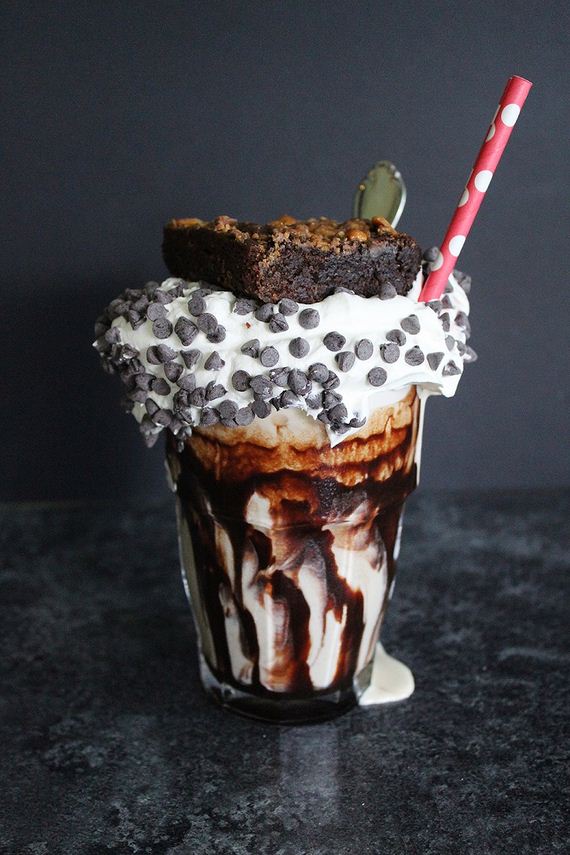 If drinking milkshake isn't enough to satisfy your sweet cravings, making a monster milkshake surely will. That means that your milkshake will be topped with few very delicious ingredients that will make you full even before you start your milkshake. First you'll need to prepare chocolate peanut butter milkshake (or any other you'd like), top it with plenty of whipped cream, chocolate chips and instead of cherry on top, this time add a brownie.
3. Dangerous Oreo Milkshakes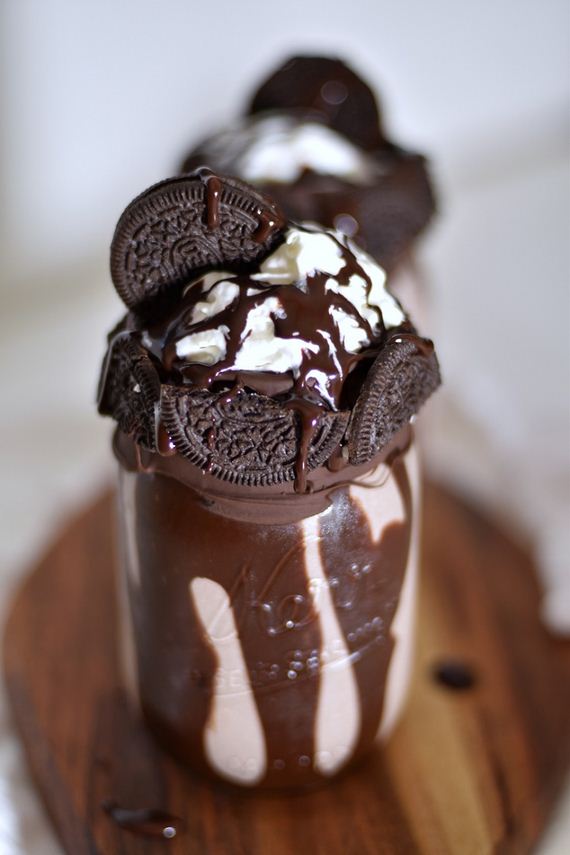 Here's a milkshake for the Oreo fans – it's the ultimate Oreo milkshake experience, so no wonder why the author called it a dangerous! To create your own Oreo milkshake, pick your favorite recipe and add Oreo cookie crumbs – the more, the better, but it still depends on how you like it. For topping, use lots of whipped cream, more Oreo cookie crumbs and add few cookies as well.
4. Caramel Cookie Dough Milkshake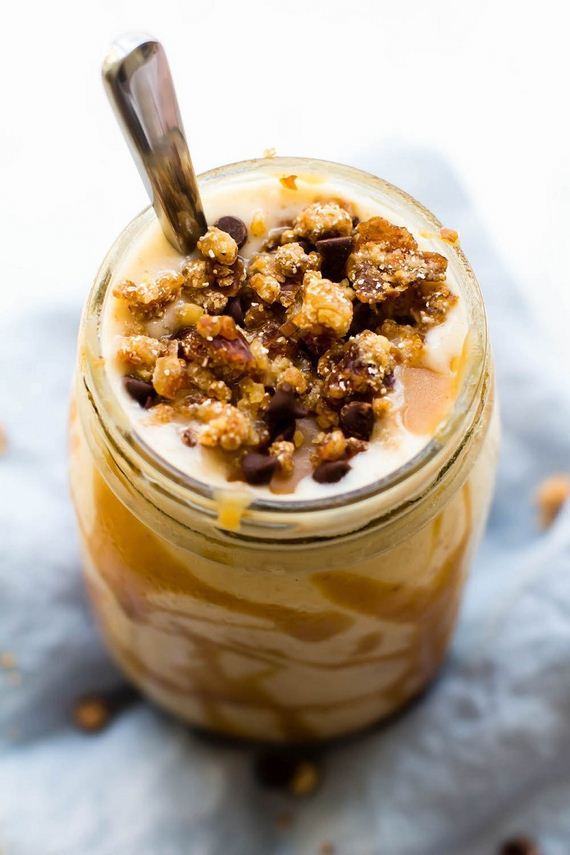 We're back at the cookie dough, but this time it's in a combination with caramel – trust us, this one is also worth of your time. You'll be surprised to find out that this milkshake doesn't contain any bananas or ice cream, but cauliflowers instead. Before you get all "no way", you won't even taste the cauliflowers as such and you will be pleasantly surprised to see that this vegan caramel milkshake is so worth it, no matter if you're a vegan or not.
5. Waffle Cone S'mores Milkshake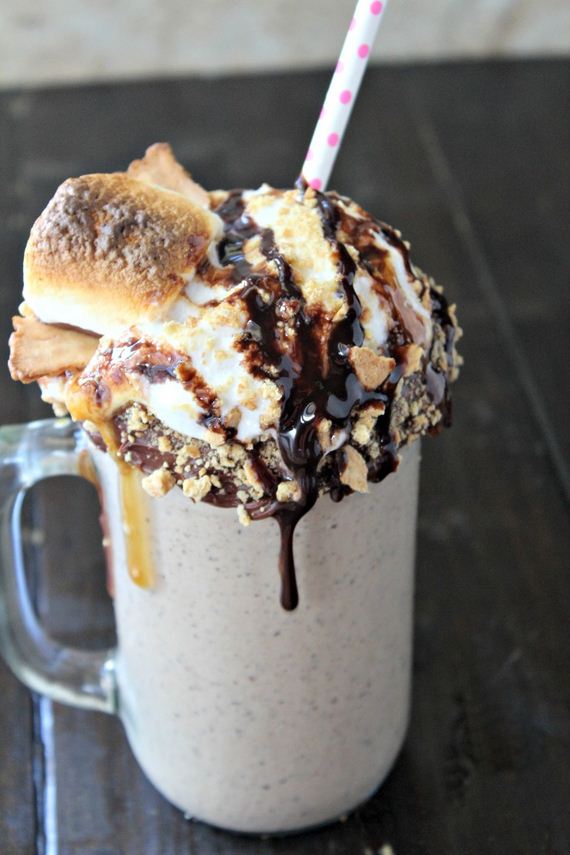 Are you a fan of waffles, chocolate candy bars, jumbo marshmallows, chocolate syrups and caramel sauces? No problem, here's a recipe you're going to adore. It includes all of these ingredients in a milkshake that will make you forget about all the other. It's the S'mores recipe that includes chocolate, marshmallows and Graham crackers, adjusted for a milkshake and trust us, you are really going to adore this.
6. Chocolate Brownie & Coconut Monster Milkshake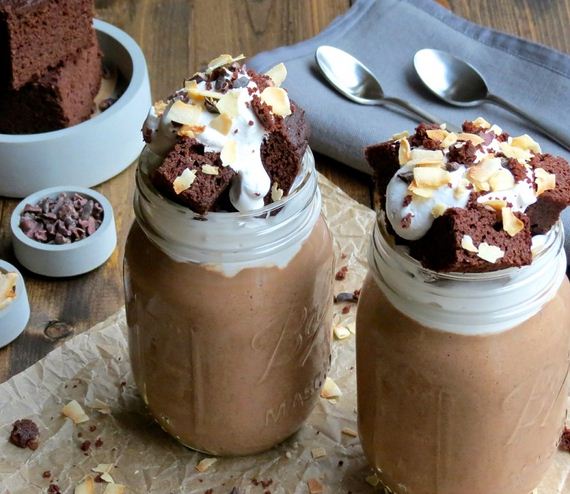 via toopreciousforprocessed.com
As you've previously seen, brownies are one of the best toppings you can come up with when it comes to creating a monster milkshake. That's why we picked another recipe starring brownies, but this time it isn't a chocolate peanut butter experience, but a chocolate coconut. This milkshake has a coconut whipped cream and toasted coconut on top. If you want more chocolate than this, you can always add chocolate shavings.
7. Tiramisu Milkshake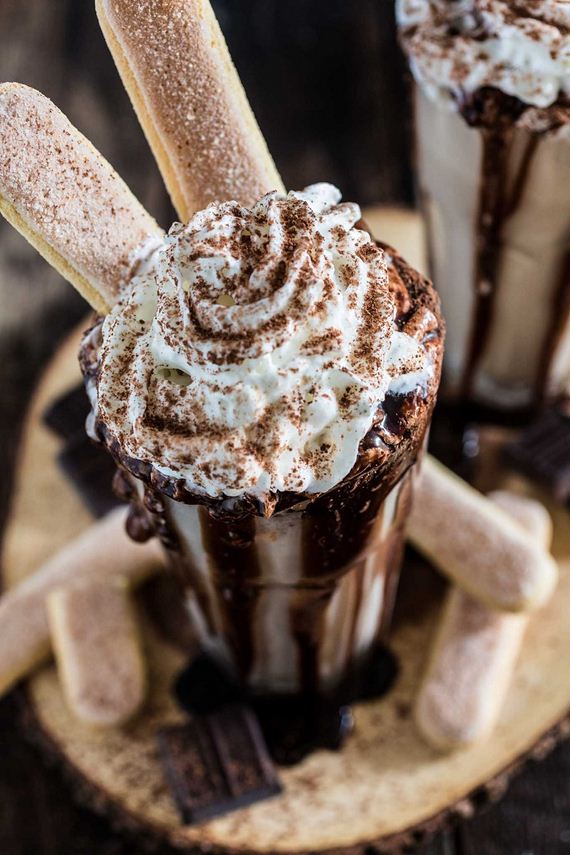 Tiramisu is more than just a dessert – it can easily be transformed into a milkshake with the right recipe. With this one, you can get one large or two medium milkshakes. Besides the usual milkshake ingredients, in this one you can use iced coffee and if you want to add some booze, Kahlua or Bailey's will just do the trick. The rest you know – you need mascarpone cheese, lady fingers, whipped cream and chocolate syrup for the Tiramisu.
8. Rainbow Cereal Milkshake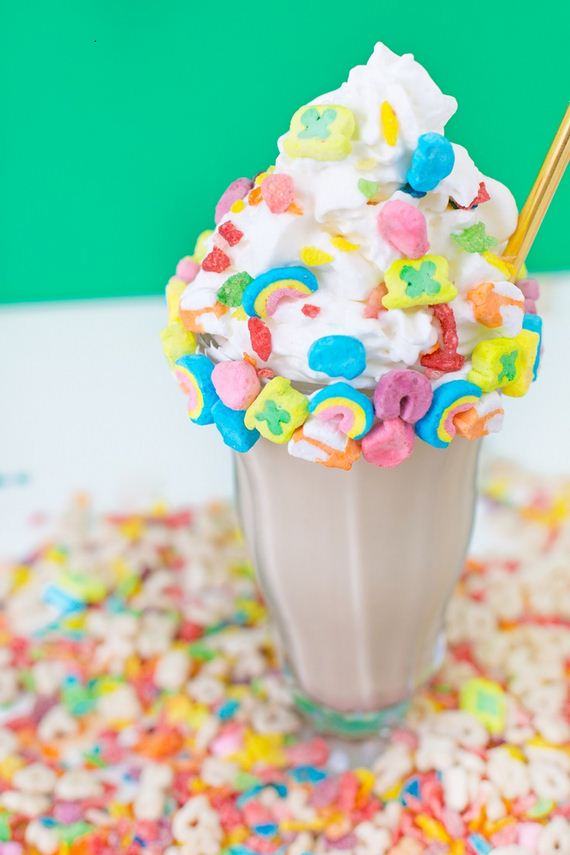 via studiodiy.com
Looks like something you would like to eat for breakfast, doesn't it? It looks so adorable that you just can't say "no" to it, and if you're having children, we're pretty sure that they won't refuse it too. For this milkshake you need vanilla ice cream, milk, fruity pebbles, whipped cream, cereal for topping and frosting or marshmallow fluff for the rim. If you want to add the last two, that should be your first step.
9. M&M's Red Velvet Milkshake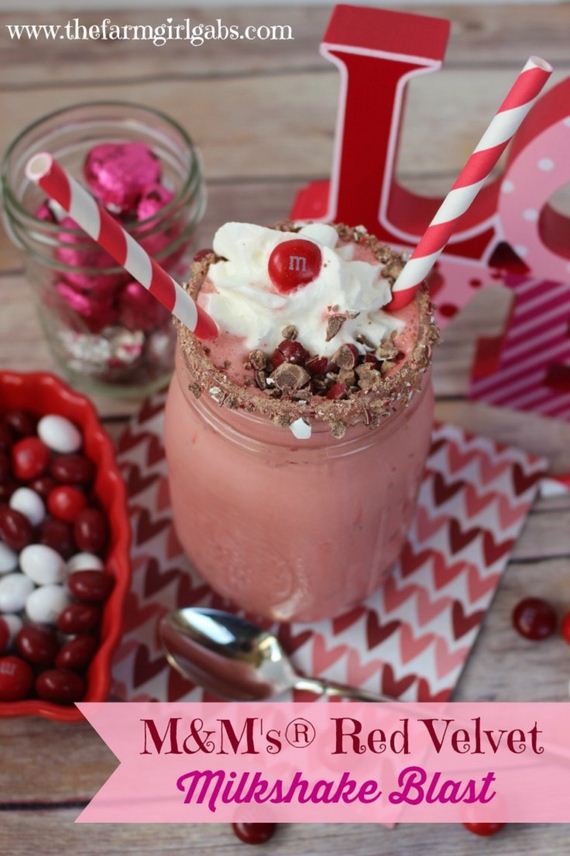 The good old red velvet in a milkshake edition – this is something that everyone who loves the red velvet cake should try. This recipe also contains a red velvet cake mixture, so when you combine this with the rest of the milkshake ingredients, what you'll get is not only a delicious milkshake, but also one that looks amazing. Top with whipped cream and M&M's red velvet candy.
10. Hershey's Chocolate Bar Milkshake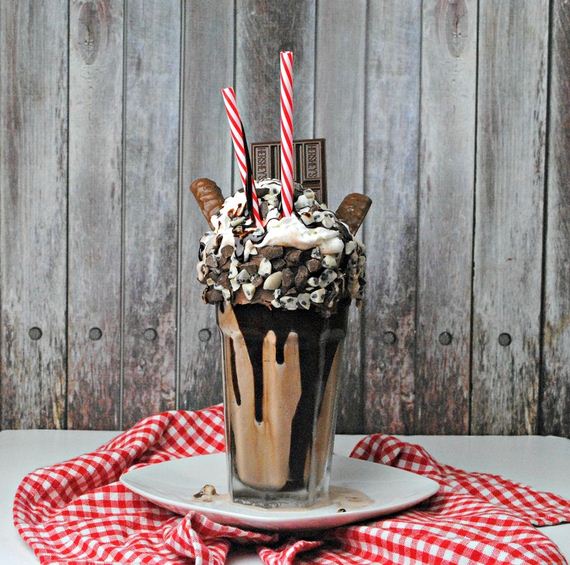 We picked the ultimate chocolate experience for the end. This monster milkshake contains all the best – Hershey's chocolate and chocolate candy mix, Twix bars, fudge sauce, frosting and ice cream – all three made out of chocolate. Add a whipped cream and chocolate chips on top among these and what you get is a monster milkshake that will make you forget about all the rest you've ever tried.
---
---