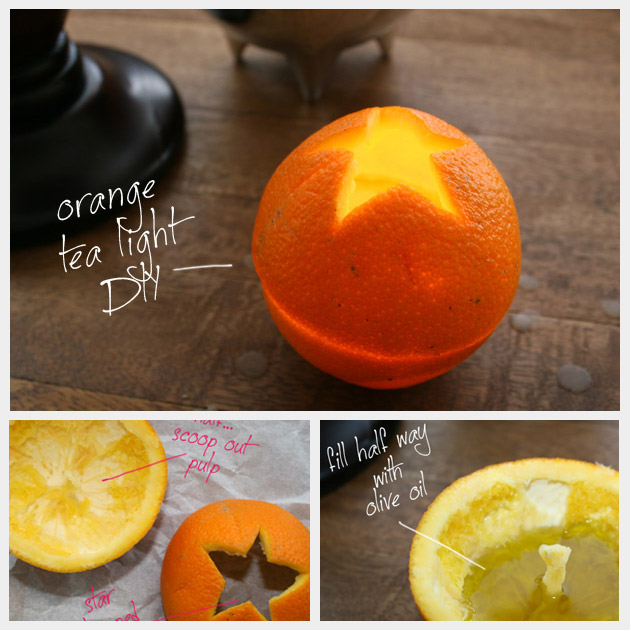 Surprising Ways To Use Oranges
Surprising Ways To Use Oranges
---
Everyone loves eating a fresh and juicy orange, but its uses don't end there!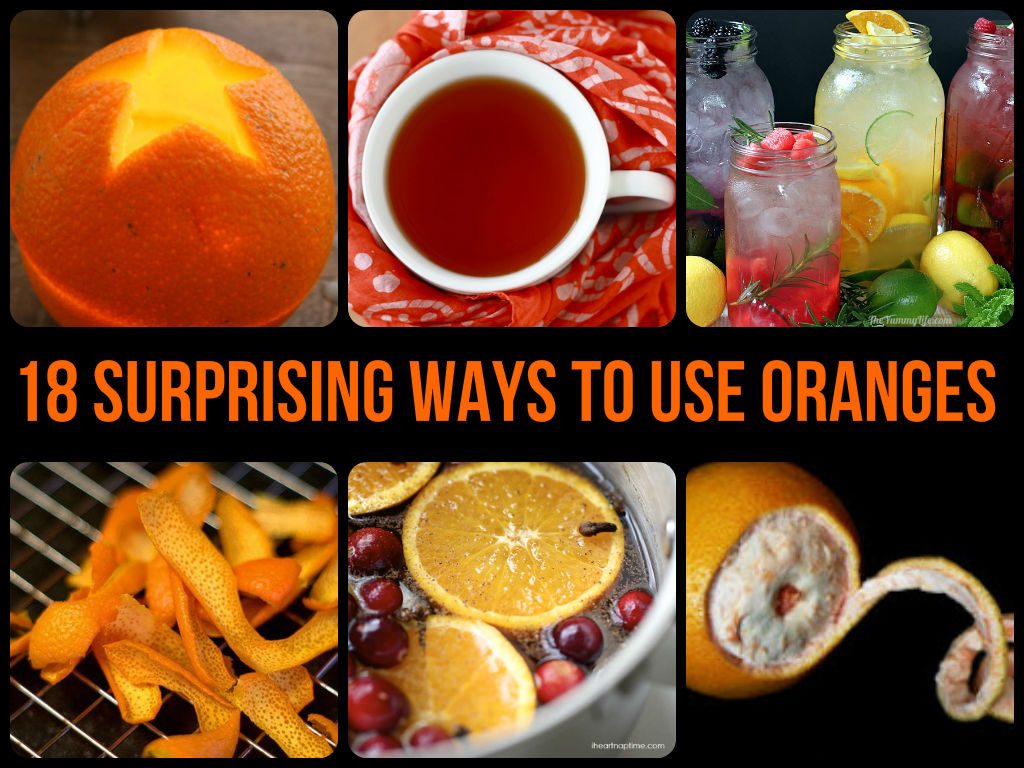 With everything from luxurious citrus scrubs to natural zesty cleaners and even orange peel kindling, you'll be amazed at just how versatile the fruit is!
Before you throw out anymore oranges, check out all 18 surprising uses in this blog post.
Citrus Salt Body Scrub – Bring your skin back to life and try this refreshing, zesty salt scrub. It's a wonderful exfoliant and a full body moisturizer!
Orange & Clove Tea – When the cold and icy winds of winter blow there is no better way to warm up than with a cup of tea! Traditionally orange peels are used in tea to help with stomach cramps and as an appetite stimulant!
DIY Homemade Citrus Vinegar Cleaner – Are you looking for a non-toxic solution to cleaning up household messes? You can make this effective and great smelling cleaning fluid at home from two really simple kitchen cupboard ingredients…citrus and vinegar.
Orange Tea Light DIY – These adorable orange tea lights may look small but they'll soon infuse your room with a sweet, citrus aroma!
Homemade Orange Extract – These beautifully scented extracts are easy to make…give them away as gifts or keep them all to yourself!
Orange Peel Kindling – Who would have thought it, orange peels make the perfect fire starters! The oil in the skin fuels the flames, they keep your chimneys cleaner and they leave your room smelling like roasted oranges!
Honey Sweetened Orange Curd – Grab a spoon because once you've tasted this delicious curd, you'll want to eat the whole lot straight from the jar!
How To Dry Citrus Peel For Potpourri – Using dried citrus in potpourri is an easy and inexpensive way to create something beautiful from something you'd usually throw away!
Lemon Balm & Orange Soap –  These delightful zesty soap bars will make your bath feel more like a luxury spa treatment. They are easy to make using natural ingredients and they are cheaper than the one's you can buy in the stores.
How To Make An Old-Fashioned Marmalade – What better way to use up your oranges than this delicious, tangy marmalade recipe. Smother it on toast or croissants for a zesty breakfast time treat, or do it the British way and have it on crumpets with a cup of tea!
Natural Stove Top Air Freshener – Your home can smell fresh and remain chemical free with this natural stove top air freshener. With oranges and cranberries this fragrant delight will make your home smell scent-sational!
How To Make Vitamin C From Citrus Peels – Get your required dose of vitamin C for the day with this clever, money saving tutorial.
Make Your Own Candied Orange Peel – With this easy-to-follow recipe, you can turn your orange peel into an elegant sugared confection!
Naturally Flavored Water – Say goodbye to those drinks filled with artificial sweeteners and sugars and make your own quick and healthy orange infused water.
Orange Peel Mosquito Repellent – Extracts of orange peels are often used in commercial insect repellents, but unfortunately they're accompanied by plenty of other chemicals. The good news is that this one is all natural!
Orange and Coconut Hair Mask – Repair your hair with this super easy homemade mask. Why spend money on expensive products when you can make your own using ingredients found in your kitchen?
How To Make & Use Powdered Zest – Dry and save your citrus peels for recipes that call for zest!
Homemade Citrus Peel Liqueurs – Tangerine spice, orange saffron and chocolate orange are just a few examples of the delicious liqueurs you can make from citrus peels!
---
---