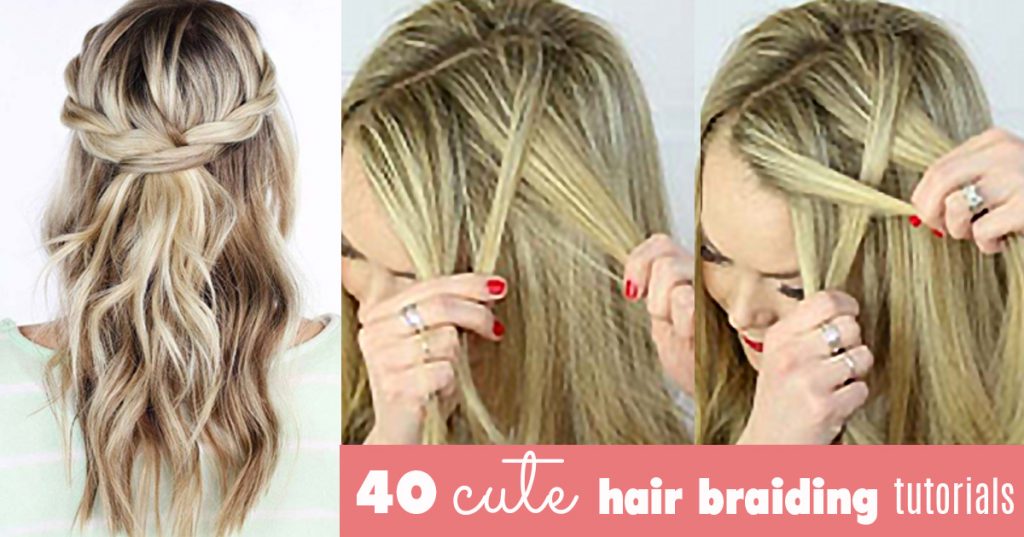 The Best Cute Hair Braiding Tutorials
The Best Cute Hair Braiding Tutorials
---
From everyday braid styles to hair do's for special occasions, we've got everything covered up for you! Perfect looks for teens and tween girls, these easy hairstyles are super for school, parties and quick looks you can do in minutes.
1. Half Up Dutch Fishtail Braid

One of the braid styles that really stays in well intact throughout the day is the half up dutch fishtail braid. This makes a perfect hairstyle for school.
2. Easy Under Braid

And how do you make a simple hair braid look so gorgeous? Well just follow these steps. 😉
3. Twisted Crown Braid Tutorial

This one is perfect for those who have that natural bouncy and curly hair. This is super easy too!
4. Pull Through Braid Tutorial

And to make that long, thin hair look like it got a lot of volume, here is the perfect tutorial for you!
5. High Braided Crown Tutorial

This dutch braid high up crown is easy and convenient if you want to to updo your hair.
6. Braid 5-Double Fishtail Braids

Look just as sassy as this chic right here with this double fishtail braid by missysue.
7. Half-Up Braided Crown

And if you want to do a braided crown without putting all your hair up like the previous one we showed you, here's one for you.
8. Mermaid Braid

Does mermaid braid interest you so much? Here's how to do it.
9. Fishtail Braid Tutorial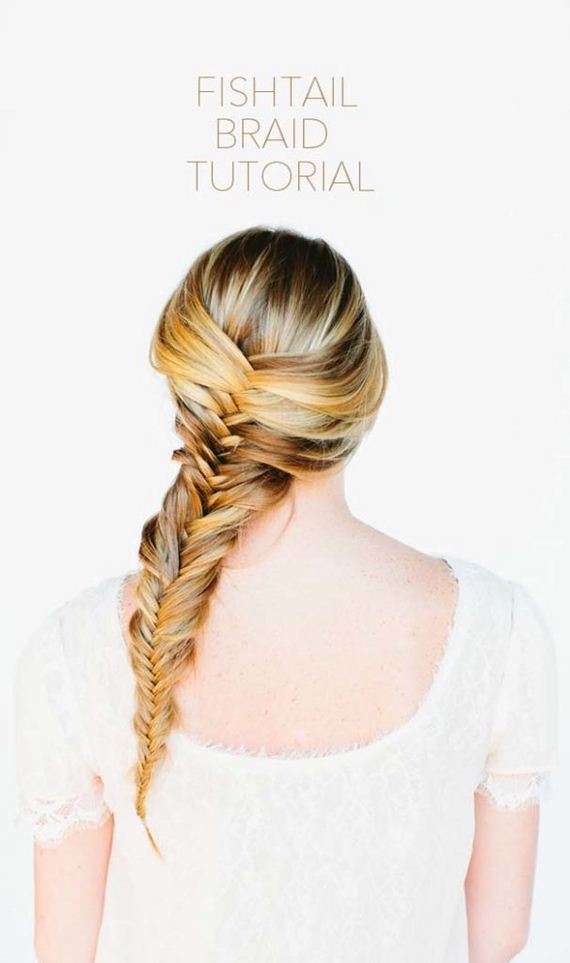 This fishtail braid will also look beautiful if you have medium length hair.
10. Reverse Braided Bun Hair Tutorial

And this braid is rocking the hairstyle world nowadays! Learn how to do this by clicking the link above!
11. Half-Up Fishtail Tutorial

12. Cross My Heart Braid

13. Bohemian Side Braid Festival Hair Tutorial

14. Tuxedo Braid Messy Bun

15. Twisted Top Knot

16. Lace Headband Braid

17. Waterfall Braid Wedding Hairstyles For Long Hair

18. French Braid Bun Tutorial

19. Siden Messy Bun
20. Double Braid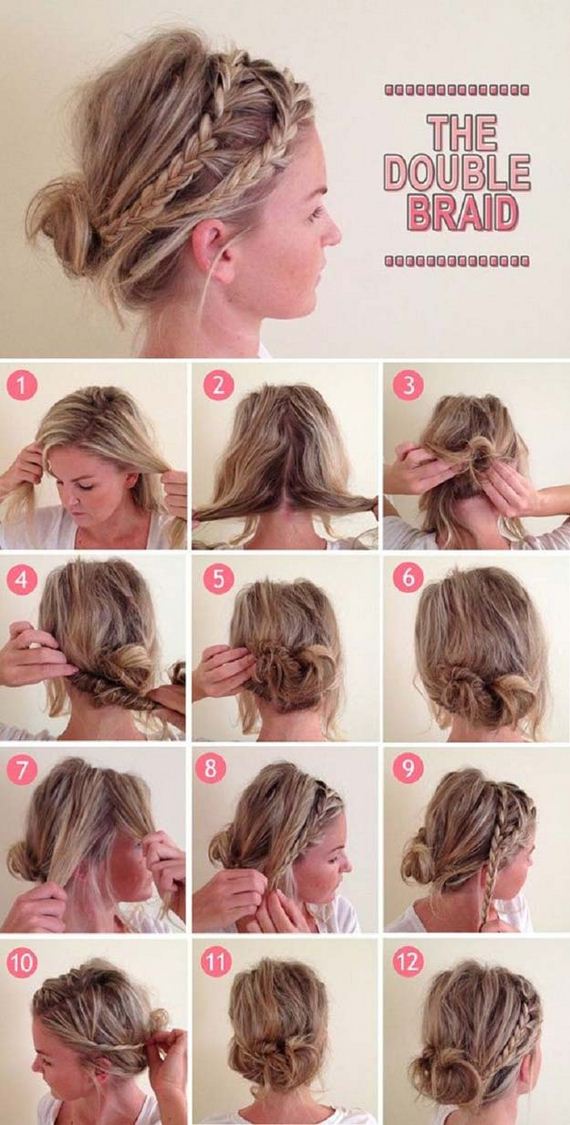 21. How To: The Ballerina Bun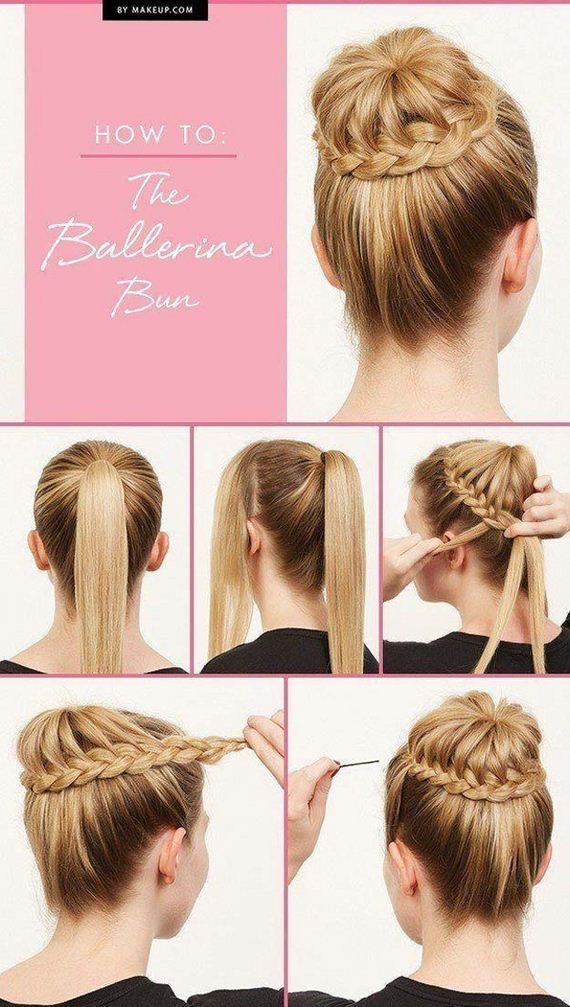 22. Fishtail Braid 101

23. Double Braid Hair Tutorial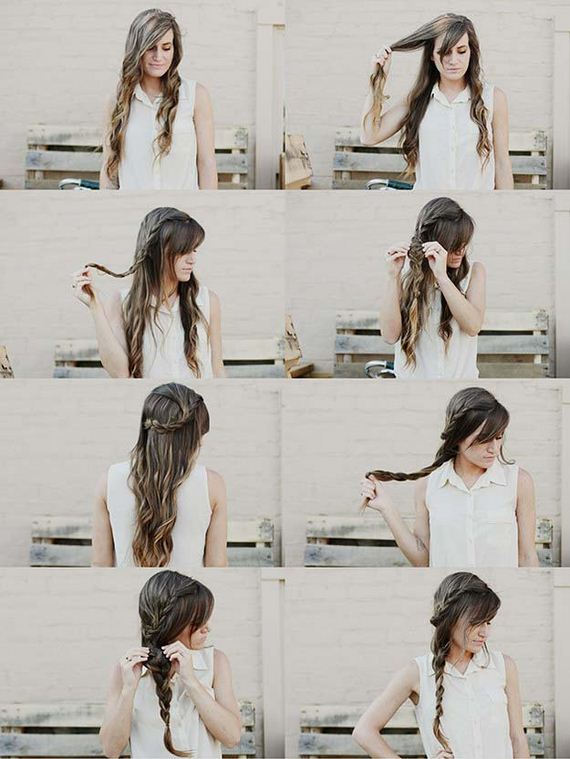 24. The Polka Dot Pigtials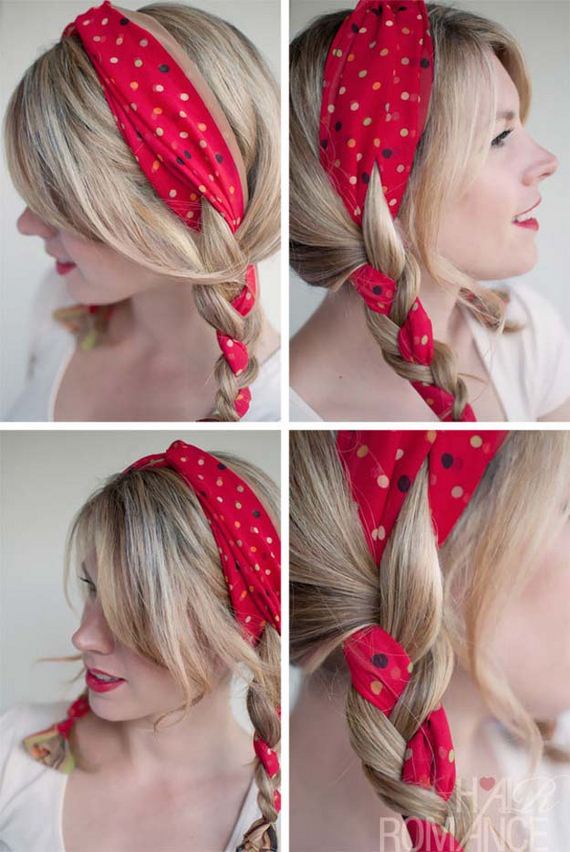 25. Lace Fishtail Bun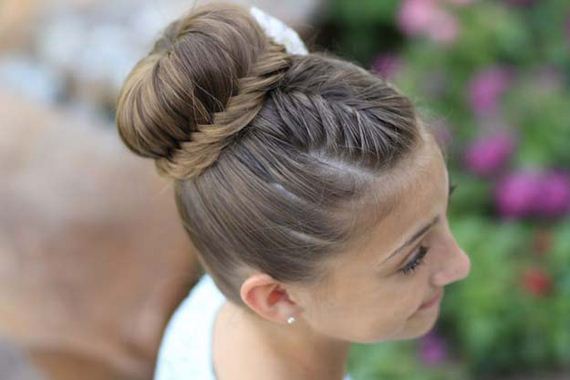 26. Lattice Braid Combo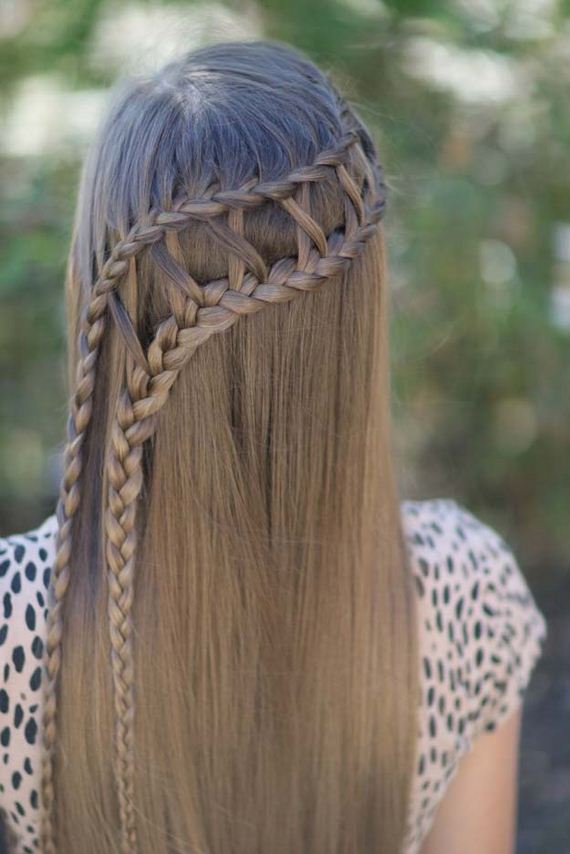 27. Dutch Boxer Braids

28.The no-braid braid – 5 pull-through braid tutorials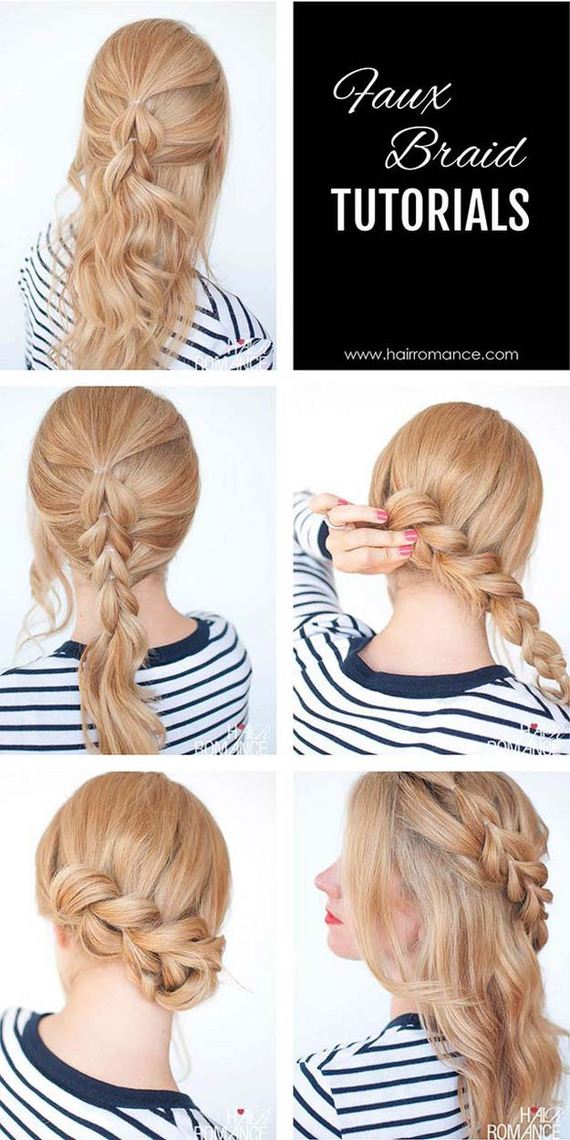 29. Five Strand Cage Braid

30. Side Bubble Braid Tutorial

31. Easy Boho Braid Tutorial

32. Sansa Stark Braid Tutorial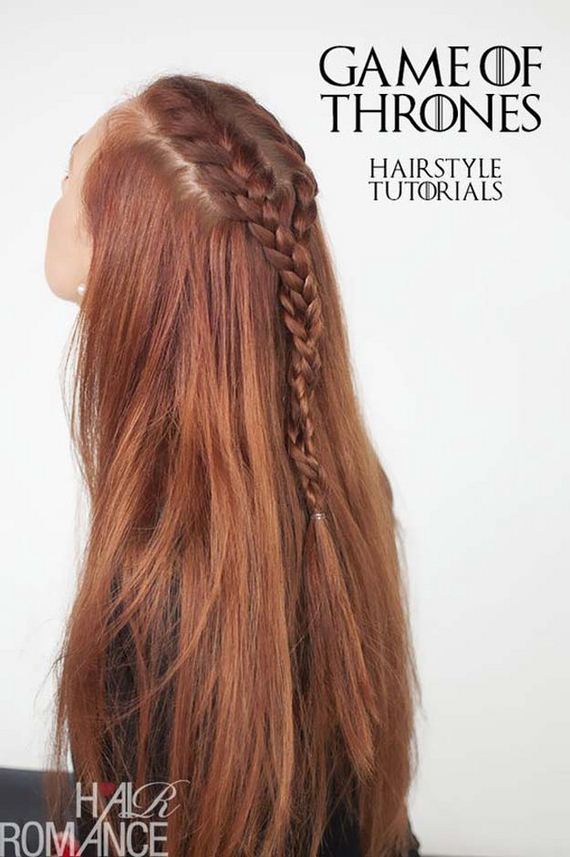 33. The Perfect Fishtail Braid

34. How to Braid Your Hair Into a Pretty Flower

35. The Boho Braid

36. Rop Braid Chignon

37. Game of Thrones Braid Tutorial!

38. Laced S – Braid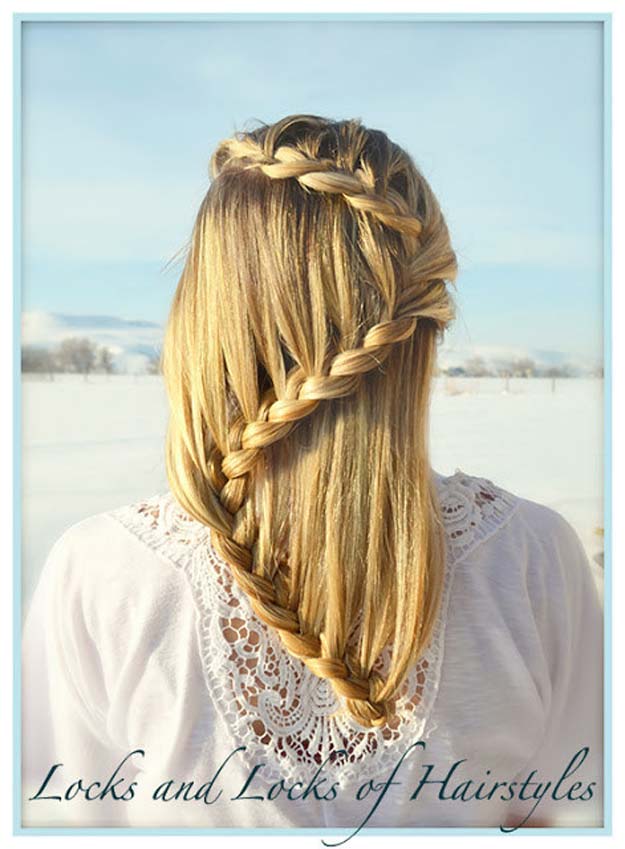 39. Big Braid + Instant Mermaid Hair Tutorial
40. Topsy Tail Braid

---
---