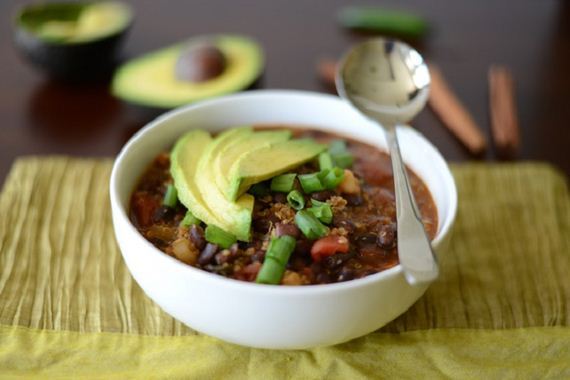 The Best Detox Meals for Summer
The Best Detox Meals for Summer
---
Here is a list of Top 10 Detox Meals for Summer which you can eat for breakfast, lunch or dinner… whenever you want! They'll eliminate all the toxins from your body and will make you feel better and fuller for a long period of time! Check out the list and start cooking right away!
Cleansing Veggie Soup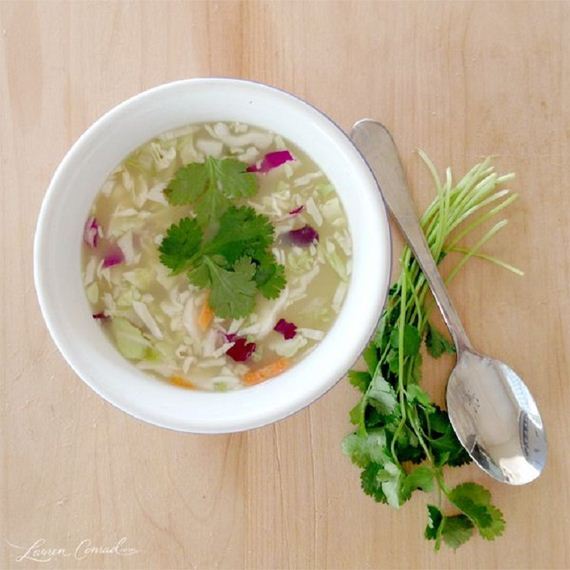 via laurenconrad.com
There is no better way to open the list of detox meals than with a cleansing veggie soup that's rich in vitamins and tasty ingredients! This bowl of comforting soup is a perfect solution for your dinner, because is low-cal, delicious and most of all, it'll help your body to eliminate toxins without an effort!
Detox Rainbow Salad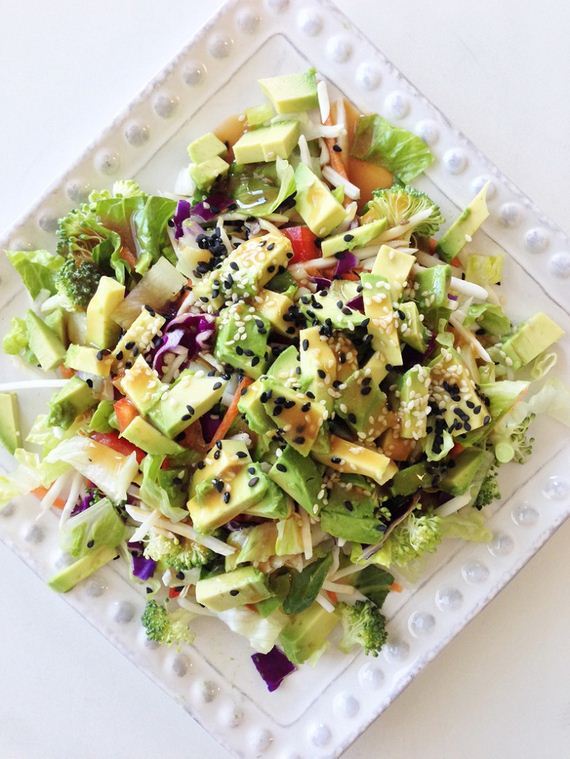 via skinnymom.com
This refreshing salad comes directly from SkinnyMom kitchen and it's a perfect meal solution for hot summer days when you want to eat something light, but healthy! Create a perfect rainbow in your plate and detox your body in the best possible way!
Detox Tabbouleh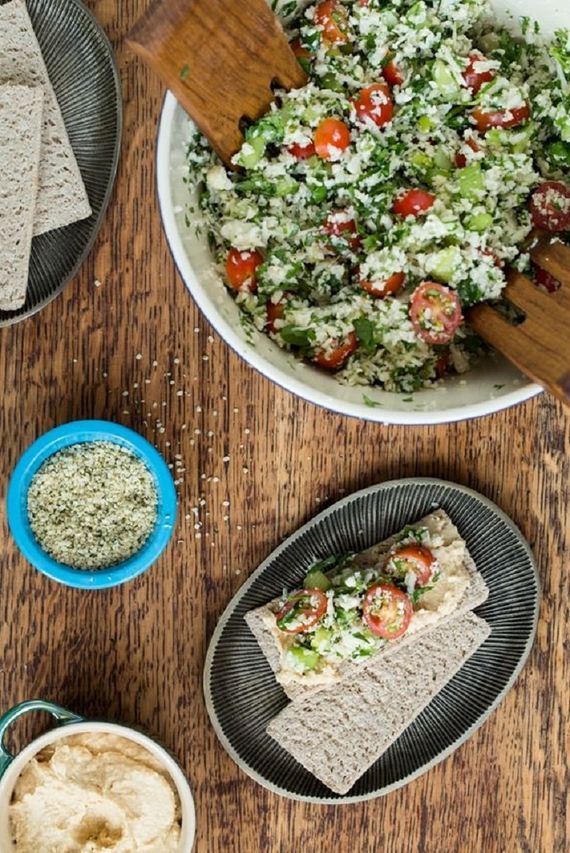 via ohsheglows.com
Instead of eating chips on a movie night, make this Detox Tabbouleh that'll satisfy your cravings for crispy food by filling your body with healthy nutrients and vitamins at the same time! The taste is definitely out of the ordinary, but delicious and that's why you have to try it this summer!
Black Bean and Quinoa Chili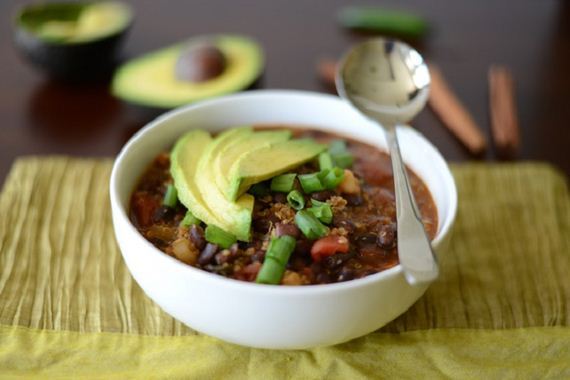 Go all the way spicy by preparing Black Bean and Quinoa Chili that'll come as a real detox to you! The recipe is packed with many goods which are providing an exquisite taste you'll like to have on your Detox Menu more often!
Roasted Vegetables with Quinoa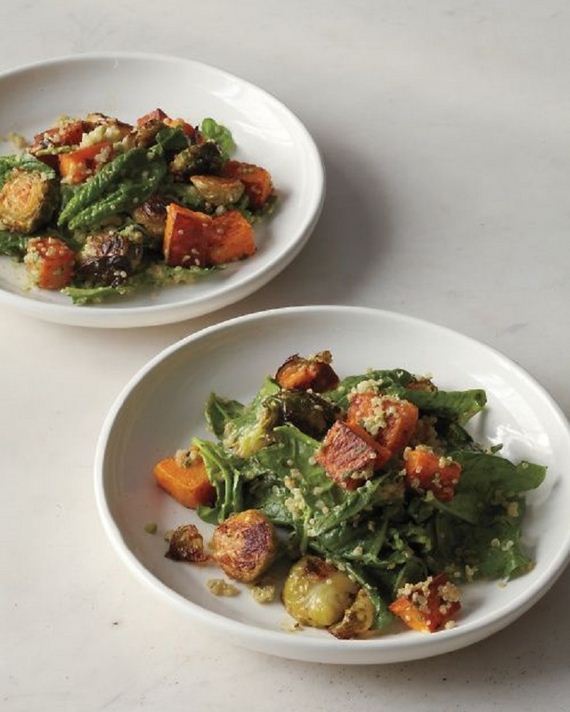 via wholeliving.com
Quinoa is a best friend of everyone who is trying to make a great body detox, because it has nutrients that'll easily destroy all those toxins you have in your body! Make various roasted vegetables and finish the specialty by adding quinoa in it! One thing is sure, you'll enjoy in the summer mix which will make you feel full all day long!
Vegetarian Sushi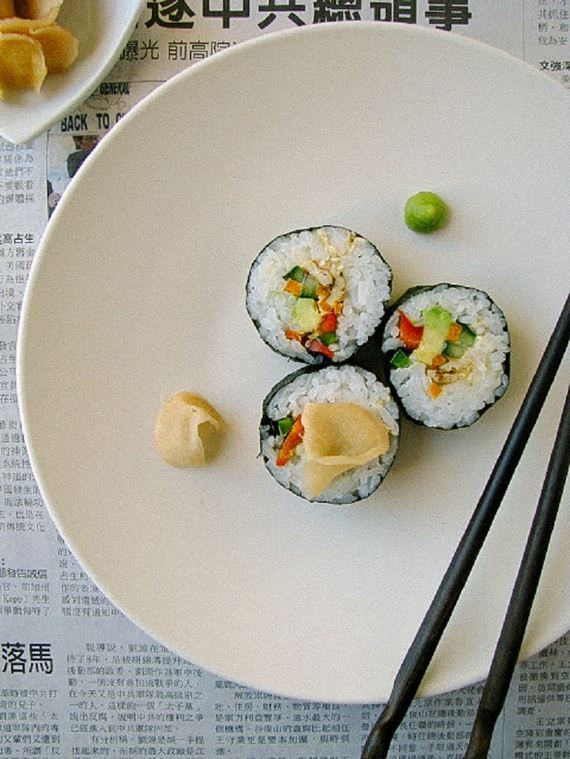 Sushi – the favorite specialty for many is something you can always make in a detox way! On the link above is a recipe for veggie sushi which is infused with detox ingredients, like carrots, cucumbers, peppers and avocado! All they mixed together will make you feel like you can be on a Detox diet forever!
Detox Salad with Blueberries, Broccoli and Walnuts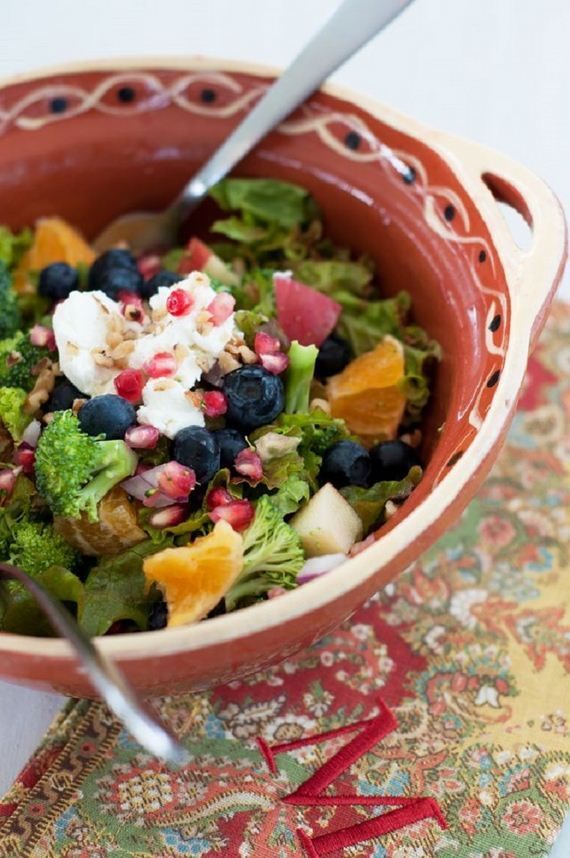 Packed with tasty summer fruits and veggies, this is the detox salad that'll blow your mind in a minute! It's a totally out of the ordinary combination of cheese, blueberries, broccoli and walnuts, and we're curious to know: ,,What can be better than that?!". We assure that this is the best light summer meal of all!
Tropical Detox Salad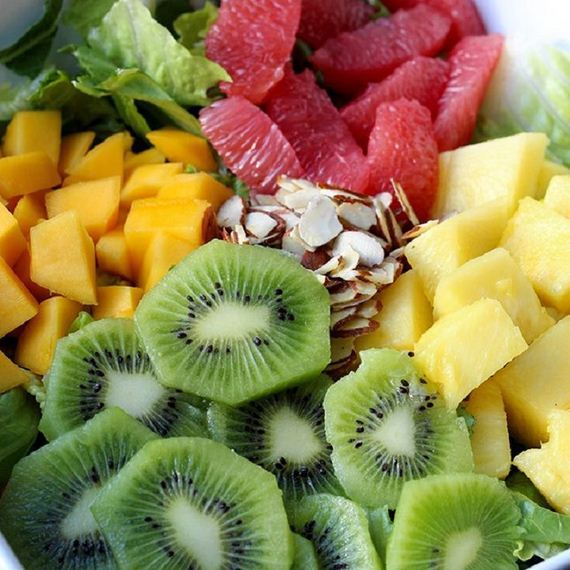 via skinnymom.com
You can make a tropical salad as a detox summer meal just to enjoy in the refreshing taste of kiwi, pineapple, mango, grapefruit and coconut! It's an amazing salad which is perfect for breakfast, dinner or just as a healthy snack!
Panko-Crusted Fish Over Kale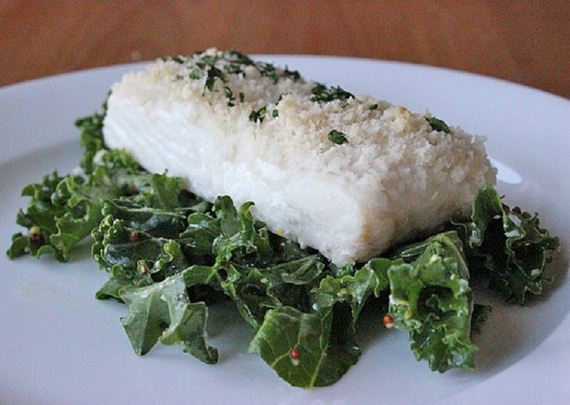 via fitsugar.com
If you're on toxin-eliminating diet, but you still want to include meat in your portion, then make it with a fish! This Panko-Crusted Fish Over Kale is a real detox solution full with proteins which is making it a real recover meal after a hard training or workout!
Thai Fish Soup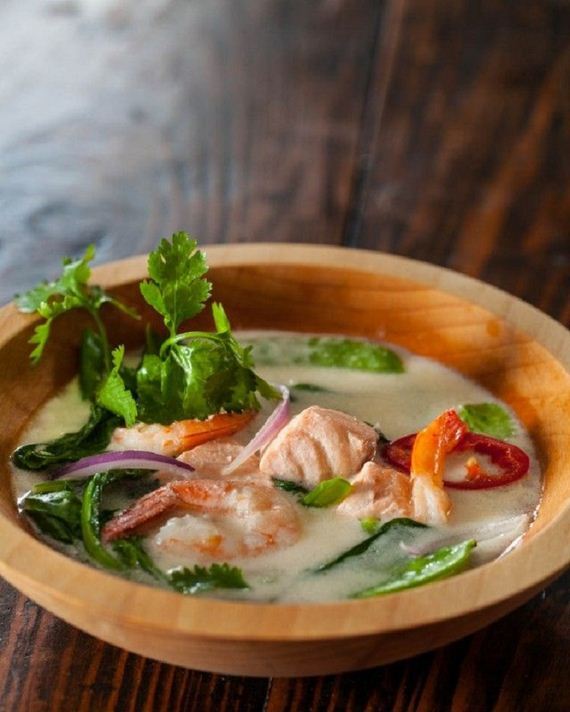 We're closing the list with one more detox soup recipe which comes directly from Thai cuisine! It's made from salmon and various flavorful ingredients, like garlic, chili peppers, shrimps, lime and coconut milk! This is a real detox bomb that you'll surely love immediately!
---
---