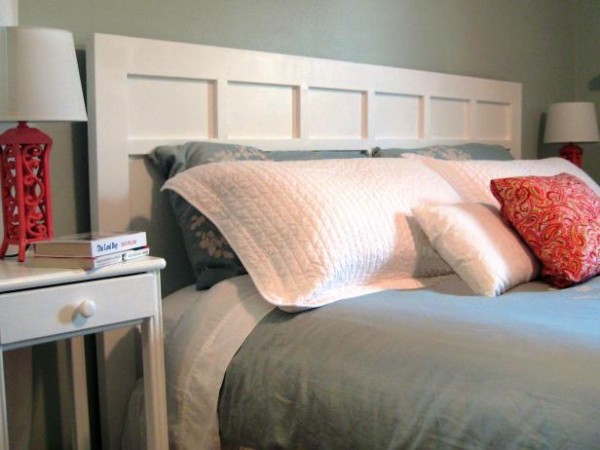 Unique DIY Headboards You'll Love
Unique DIY Headboards You'll Love
---
Without a headboard, your bed probably seems like it just sort of ends at the wall. To avoid this anti-climactic bed conundrum, you'll want to invest in a headboard.
A quick search through the internet will show you that headboards can get really pricey, particularly the upholstered ones. If all you need is that headboard, you won't want to throw a few hundred dollars at it.
Instead, make your own or spruce up a cheaper purchased headboard–you'll not only pay less for a great look, you can customize it to fit the space or your style. And that's something you just can't do when buying a premade headboard.
It's hard to resist the allure of a cozy bed after a long day. Why not make yours even more inviting by adding the perfect headboard?
We've assembled a wide variety of projects that any DIYer can take on successfully. Enjoy!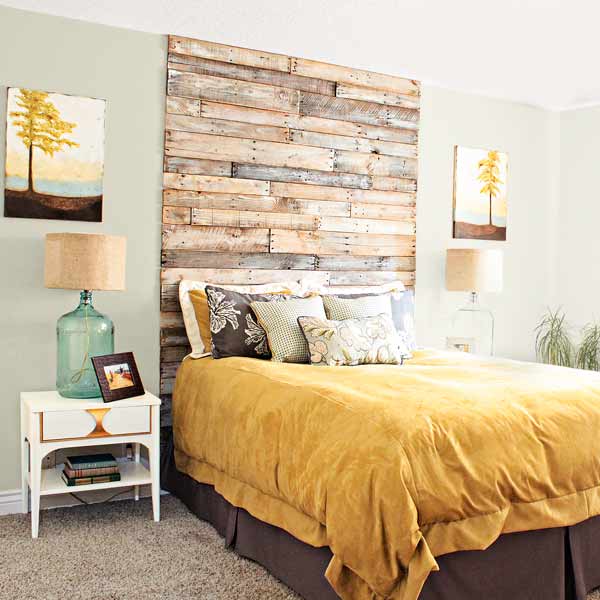 Pallet Headboard – This adorable rustic chic headboard was made for only about $4 in nails, since the wood was from old pallets! Extending the headboard to the ceiling takes this look to the next level!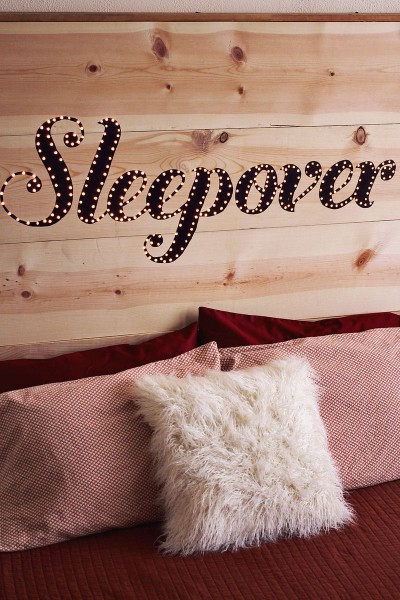 Light-Up Headboard – This project looks tricky, but is easier than you think! This is a great option for a child's room to replace a nightlight!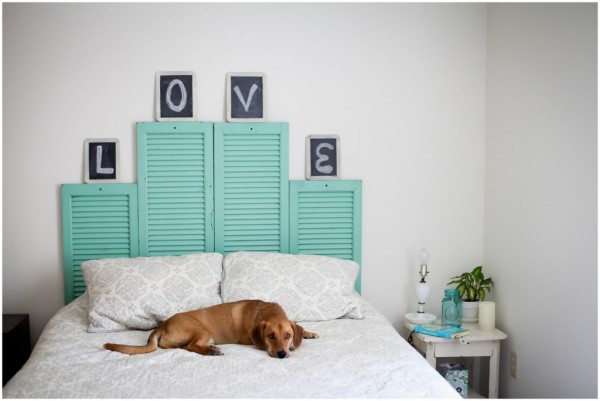 Vintage Shutter Headboard – Old shutters can be bought for a song at flea markets, and with a new coat of bright paint, can become an excellent headboard. The chalkboard letters spelling "love" really kick it up a notch!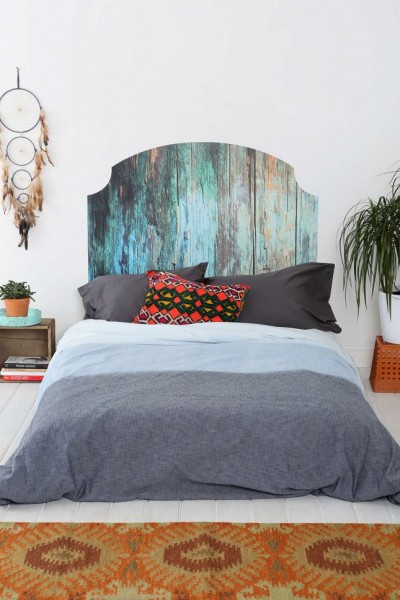 Headboard Vinyl Decal – If building a headboard isn't really your style, there are vinyl decals on the market that will help you achieve the look you want without any more effort than it takes to peel and stick a decal on the wall.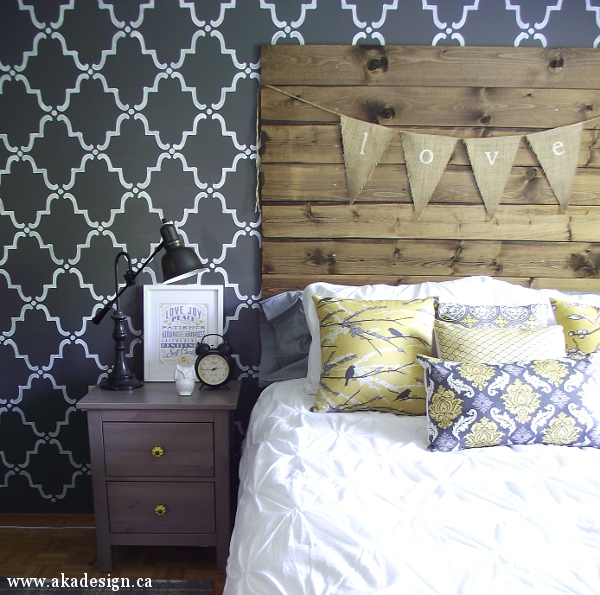 Reclaimed Wood Look Headboard – Everyone loves the look of reclaimed wood, but getting your hands on it can sometimes be difficult or expensive. This tutorial will show you how to get the look without the price tag.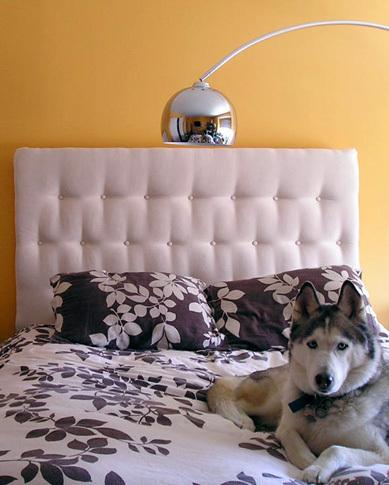 DIY Tufted Headboard – Upholstered headboards are amongst the most expensive ones you can buy. If you're looking to get a nice, soft headboard without paying a lot, you'll definitely want to make your own.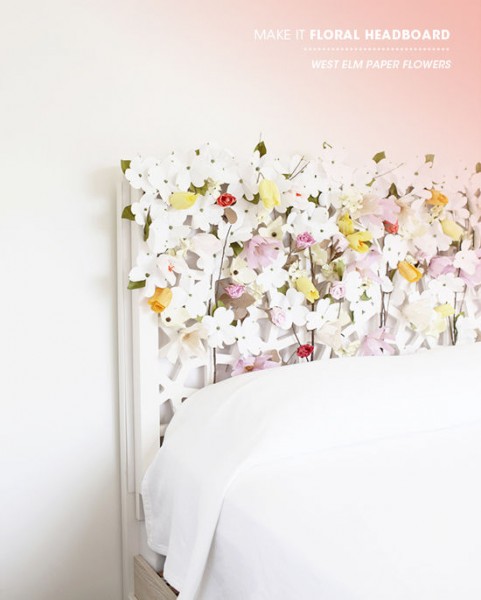 Romantic Floral Headboard –  This project requires a store-bought headboard as well as paper flowers, but the result is unique and undeniably beautiful.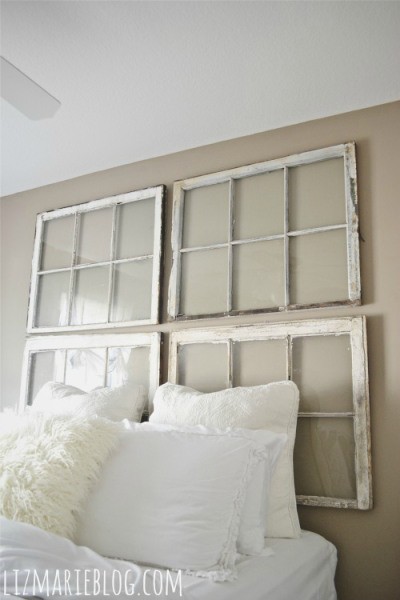 Antique Window Headboard – Antique windows are a great way to create a headboard. They bring an atmosphere of shabby chic to a room but are still understated.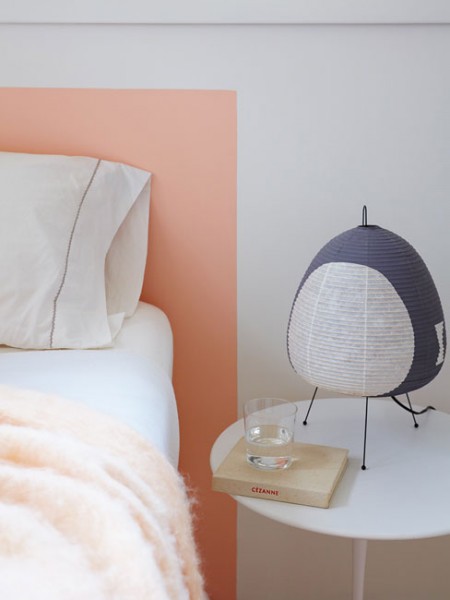 Paint Block Headboard – Like a decal, simply painting a bold color on the wall is a great way to add the look of a headboard without a ton of effort. A great project for a minimalist room!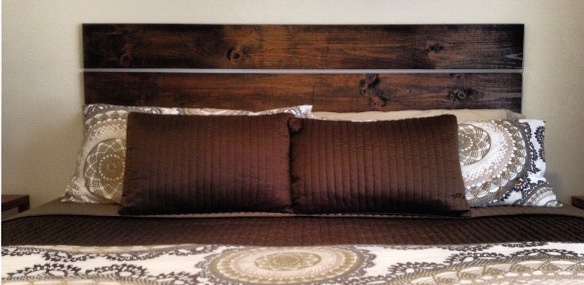 Floating Headboard – These lightweight boards look like they're just floating on the wall, and it's hard to believe they're just held up with command strips! This is an easy project that will have you loving the results.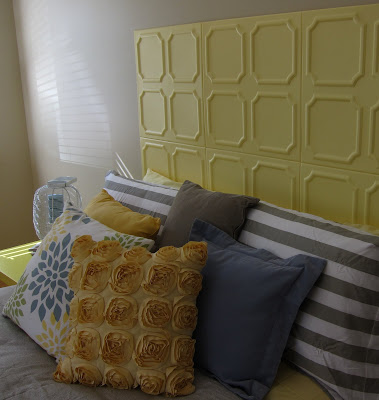 Styrofoam Ceiling Tile Headboard – Paint styrofoam ceiling tiles a bold color and hang them on the wall behind your bed. These are easy to customize and apply, meaning you won't have to spend a lot of time on this improvement!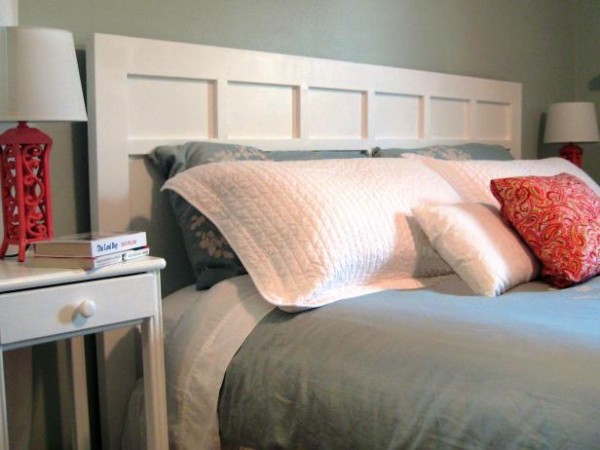 Cottage Style Headboard – This cottage style headboard looks very traditional, like a premade wood headboard you could buy in a store. Of course, this project happens to be much cheaper.
---
---