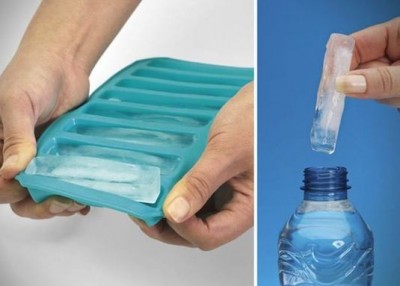 Useful Gadgets You Didn't Know Existed
Useful Gadgets You Didn't Know Existed
---
From a clever credit card light bulb to a handy toothpaste squeezer and a fun foot hammock for under your desk, this round-up has got it all!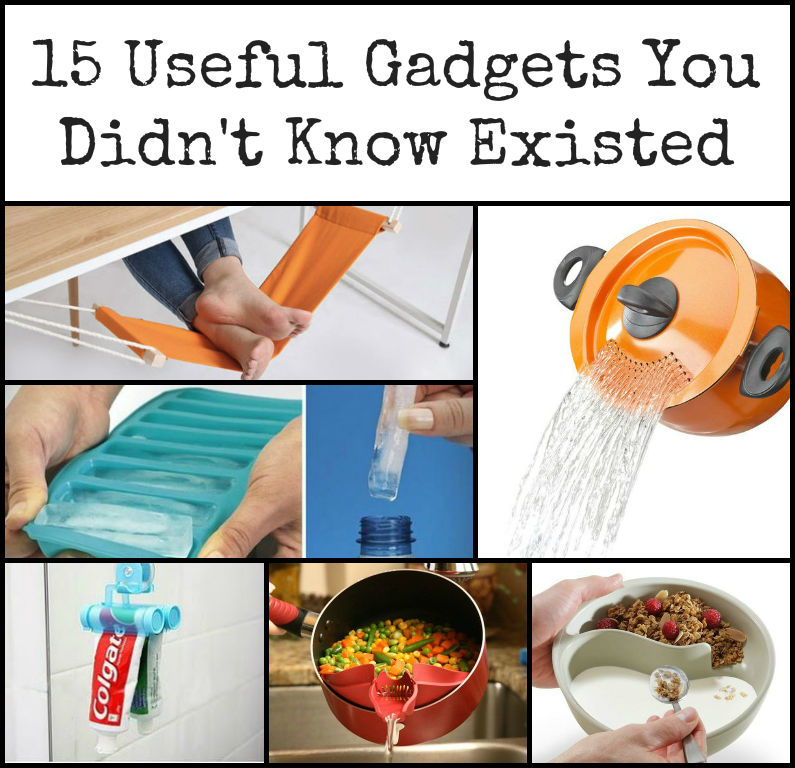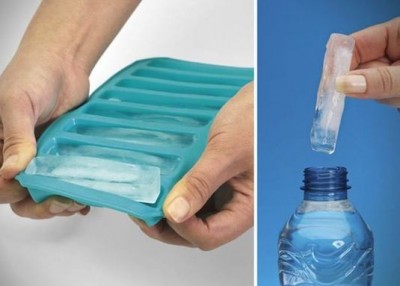 No matter how hard you try to squeeze them in, normal ice cubes simply wont fit in a plastic bottle! With this handy gadget you can keep your drink cooled on the go!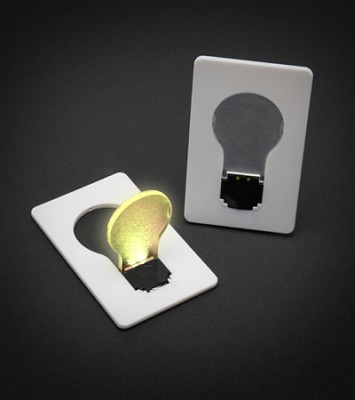 Next time the power goes out you wont have to worry about being left in the dark because, with this credit card light bulb, you can carry a source of light around with you in your wallet!
This clever pot has a twist and lock lid to make straining pasta that much easier! It's a kitchen gadget nobody should be without!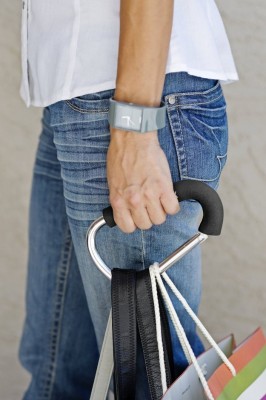 Take the strain from your fingers and get yourself one of these helpful hooks instead! It's ideal for holding all of your grocery bags…and just imagine how handy it would be at Christmas time!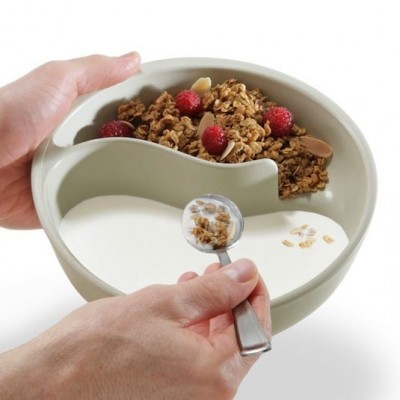 There's nothing worse than soggy cereal! With this amazing bowl you'll never have to suffer a milk-logged morning again because each bite will be as crispy as the first!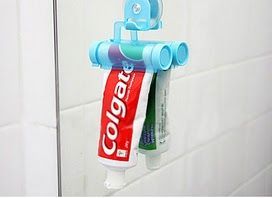 We've all spent an excruciating amount of time in the bathroom trying to squeeze the last remnants of toothpaste from the tube…but those days are over because this rolling device has got it covered!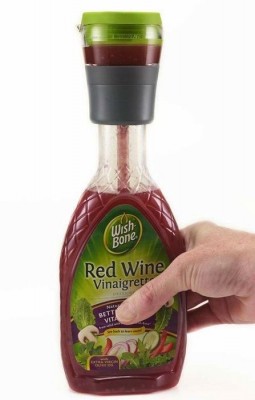 This portion control dressing cap accurately dispenses one serving of dressing at a time so there'll be no danger of over-pouring!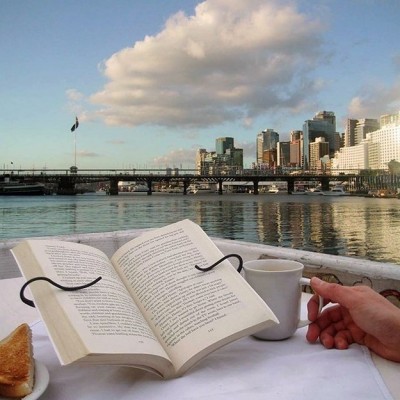 Why should the kindle users get all the perks? This holder is perfect for afternoons on the deck  with a good read.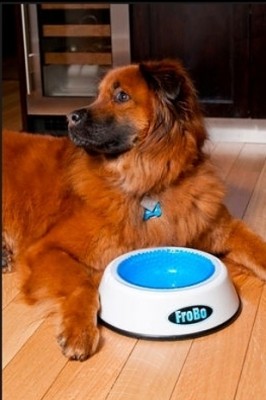 When it gets hot, this ingenious bowl will make sure your furry friends are as cool as can be!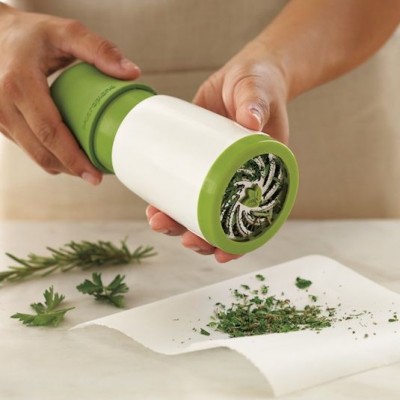 This easy herb mill works in exactly the same way as a pepper grinder so you can enjoy fresh herbs every day!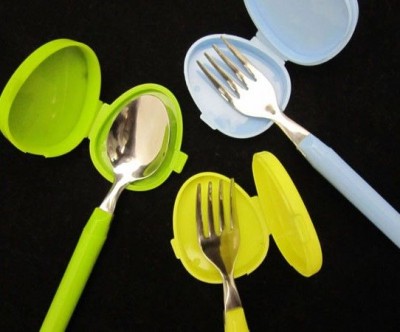 Ideal for popping in your bag to take to the office, these portable cutlery cases will keep your eating utensils protected.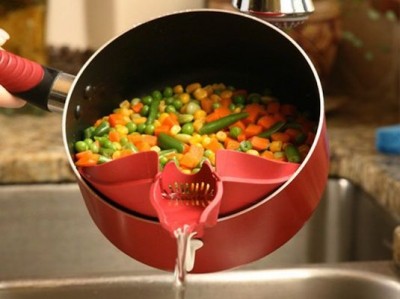 Take the hassle out of draining with this clever addition!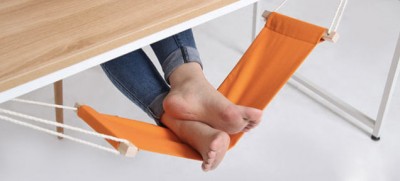 This one is more of a luxury than a necessity but that doesn't stop us wanting it all the same! Who wouldn't want to put their feet up while they're sitting at their desk?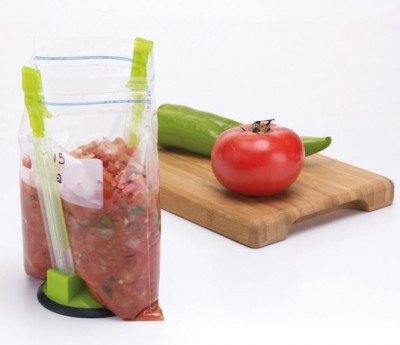 Never will you have to struggle to get something in a bag again…this gadget is like the extra pair of hands you've always wanted!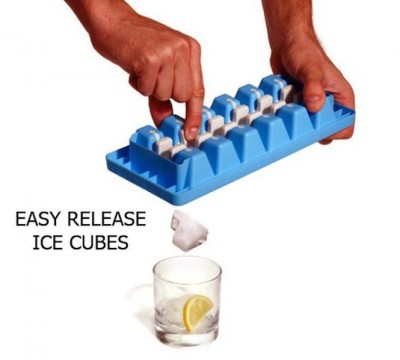 Instead of battling with the ice cube tray like normal, why not invest in this quick snap alternative?
---
---