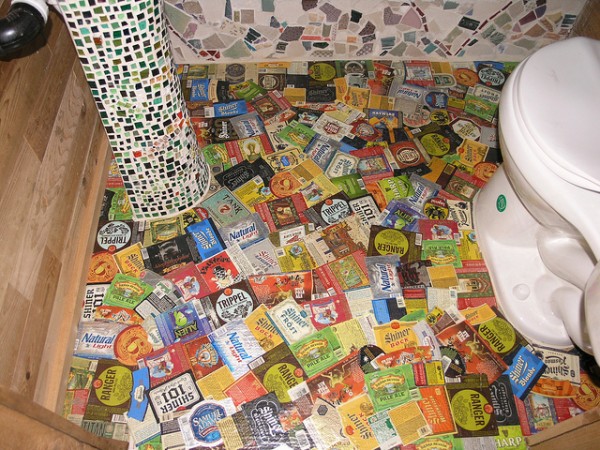 Amazing DIY Flooring Tutorials
Amazing DIY Flooring Tutorials
---
Creating a unique floor can really transform a room, but buying the materials and getting a professional in to lay it can get expensive! So why not have a go yourself! You can cut the labor costs and even use recycled materials like bottle caps and old newspapers!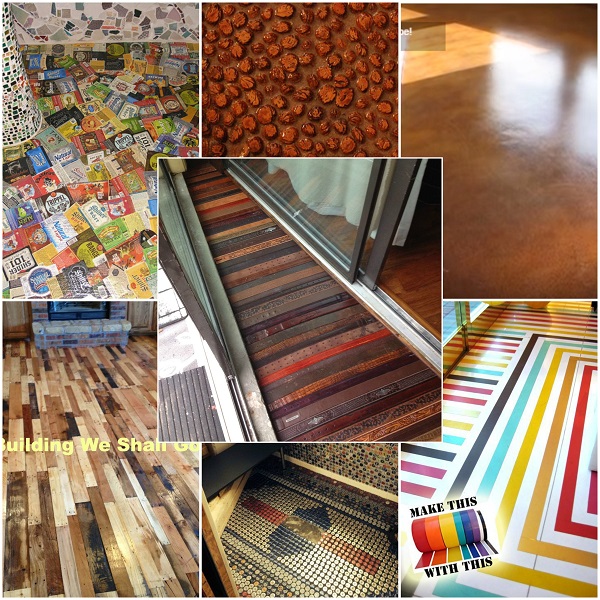 All of these ideas are unique and fun! From durable kitchen floors to warming hallways, there is an idea for everyone here! Take a look yourself – prepare to be inspired!
Peach Pit Flooring
Using peach pits is an extraordinary way of creating a hard wearing floor from materials which are completely natural and FREE!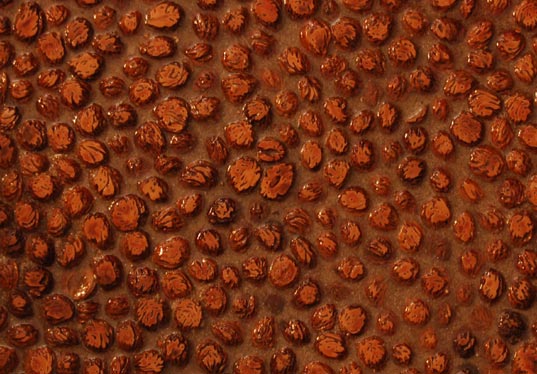 ---
 Repurposed Leather Belt Flooring
Using old leather belts as flooring adds a touch of luxury to any room! A great way to make sure they get recycled after they are no longer practical!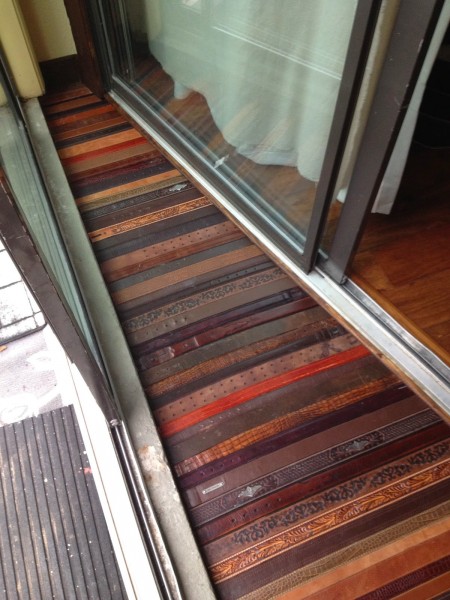 ---
 Shiny Penny Floor
If you collect pennies, here is a fantastic way to show them off and give a room in your home a new lease of life! Part of the fun is actually sticking them down to the floor!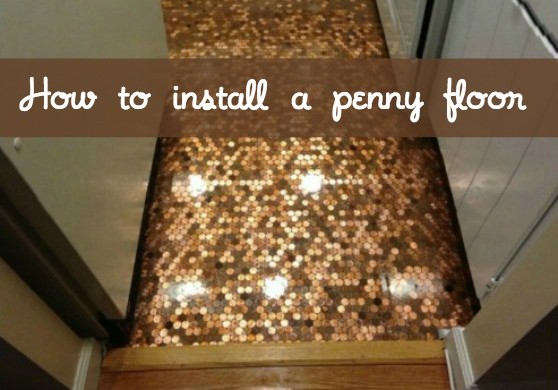 ---
 The Ultimate Brown Paper Flooring Guide
Brown paper flooring creates a stylish floor which can be stained with a varnish color to your liking! It's durable and so so cheap!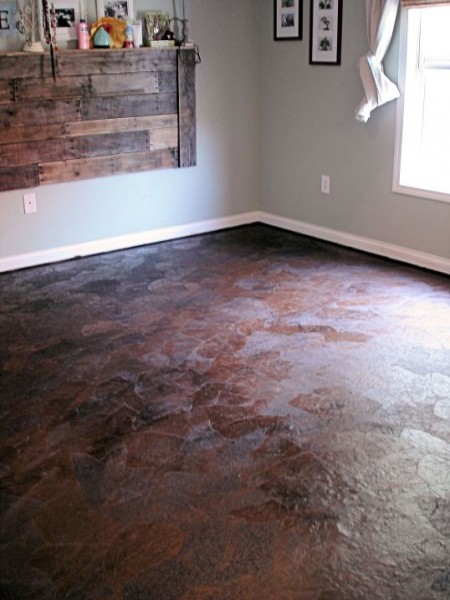 ---
 Bottle Cap Flooring
Collecting your favorite bottle caps? Why not make a cool flooring pattern in a small area like a bathroom? Long wearing, cheap and totally unique!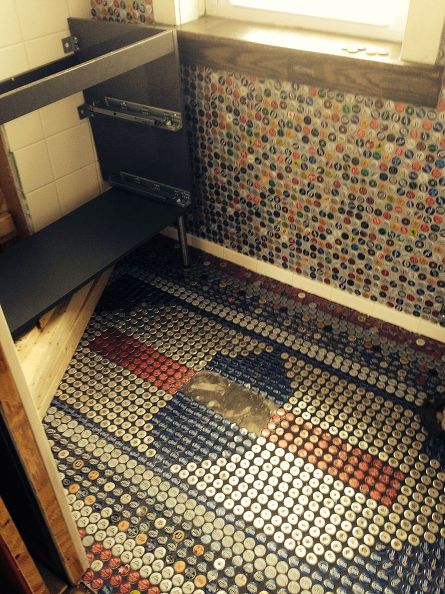 ---
DIY Stained Concrete Floor
Staining a concrete floor doesn't cost much, but the overall effect is stunning, expensive and timeless! Increasing with popularity, this type of floor is guaranteed  to last years and years!
Watch The Video Tutorial Above!
---
 Vinyl Tape Flooring
Add bright colors to your room by transforming the floor into a piece of art! Let your creativity run wild with the possibilities!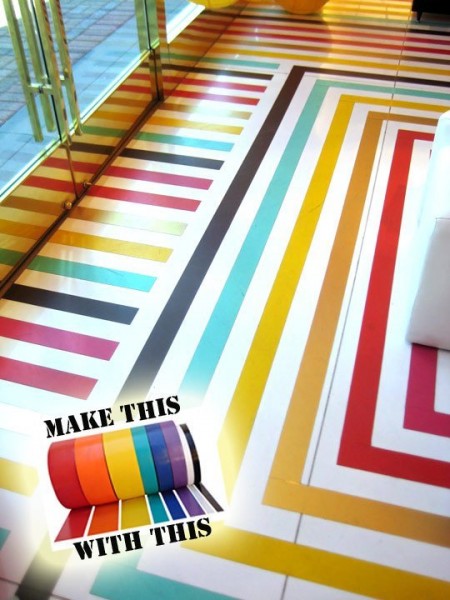 ---
 A Papier-Mâché Floor
Instantly rewarding, this flooring DIY can transform any room from drab to fab! From newspaper cuttings to bright magazine cut-outs, you can get really creative with the designs!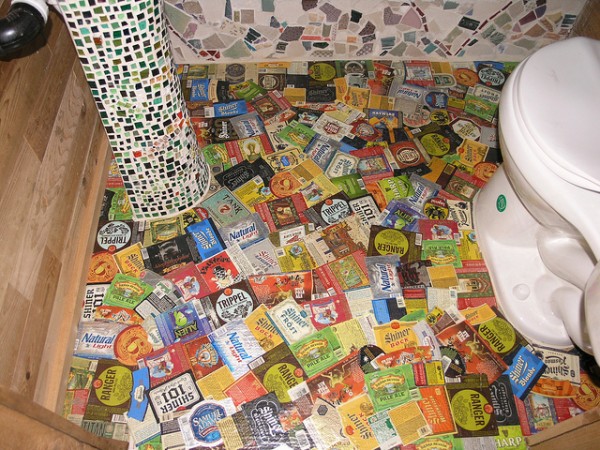 ---
 Pallet Flooring
Pallet projects are so popular right now, one of our favorite ways to re-use old pallets is by turning them into beautiful flooring! Forget those expensive wood flooring panels and recycle some pallets that ooze character!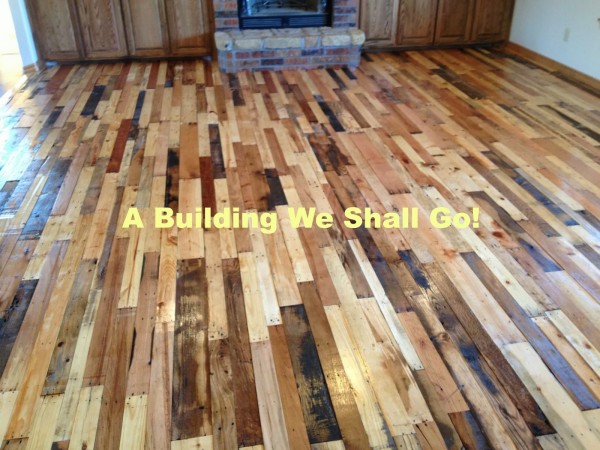 ---
---