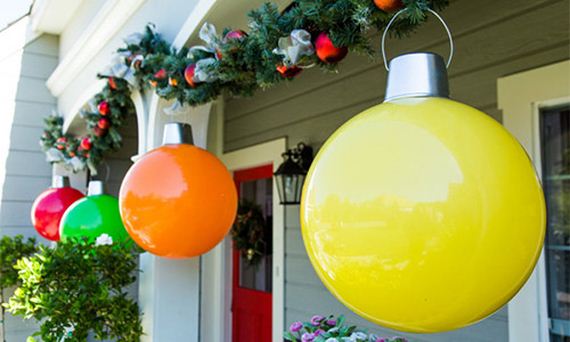 Amazing Outdoor Christmas Decorations
Amazing Outdoor Christmas Decorations
---
Check out these 20 DIY outdoor Christmas decorations to start on this weekend!
1. Lighted Christmas Box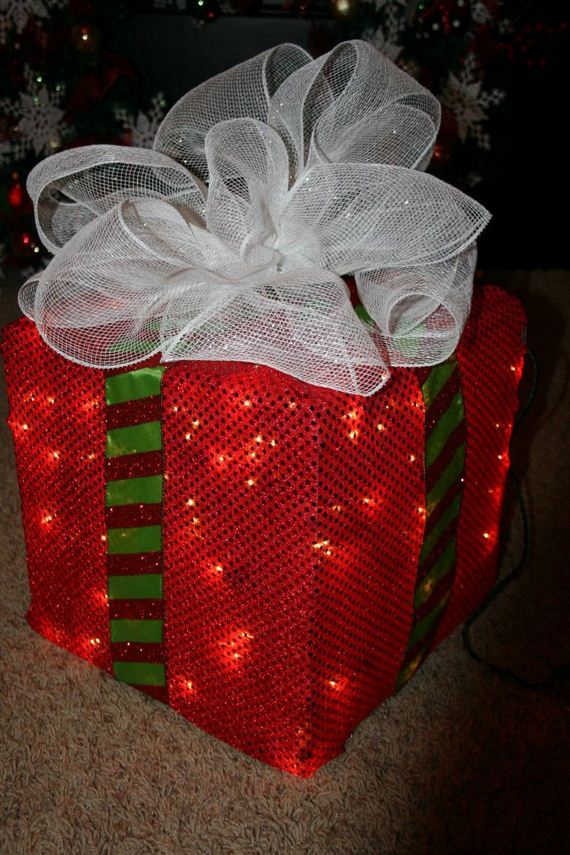 Trendy Tree makes a lighten Christmas box that can help out with your festive curbside appeal. Create different sizes too!
2. Giant Ornaments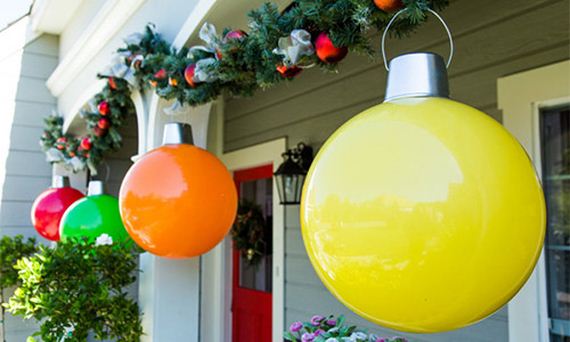 Over at Hallmark Channel you'll learn how to make some giant ornaments to dress the porch with. It doesn't get more spirited than this!
3. Giant Star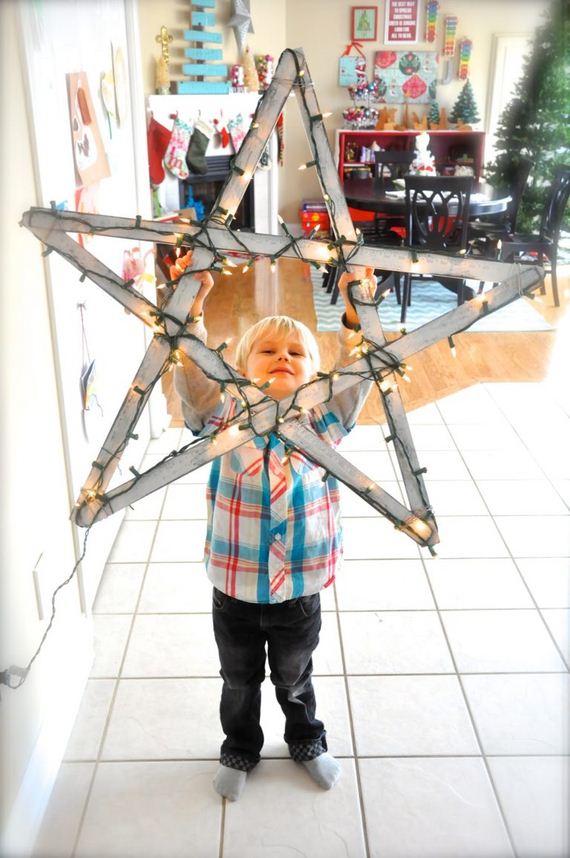 Little Bit Funky gives us another "giant" DIY and this time it's a star! For the side of the house, the barn, the garage – the possibilities are endless here!
4. Snowflake Garlands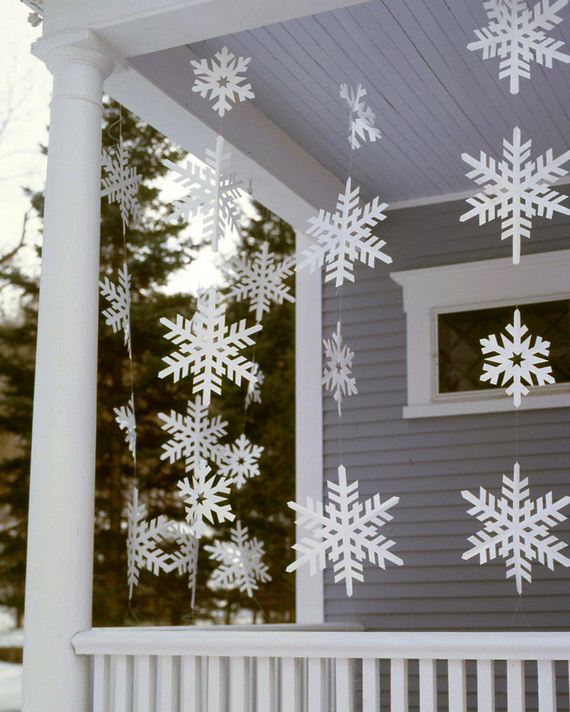 Visit Martha Stewart and learn how to make some of these snowflake garlands for the porch. Add some frostiness to your home and ignite the season!
5. Rustic Porch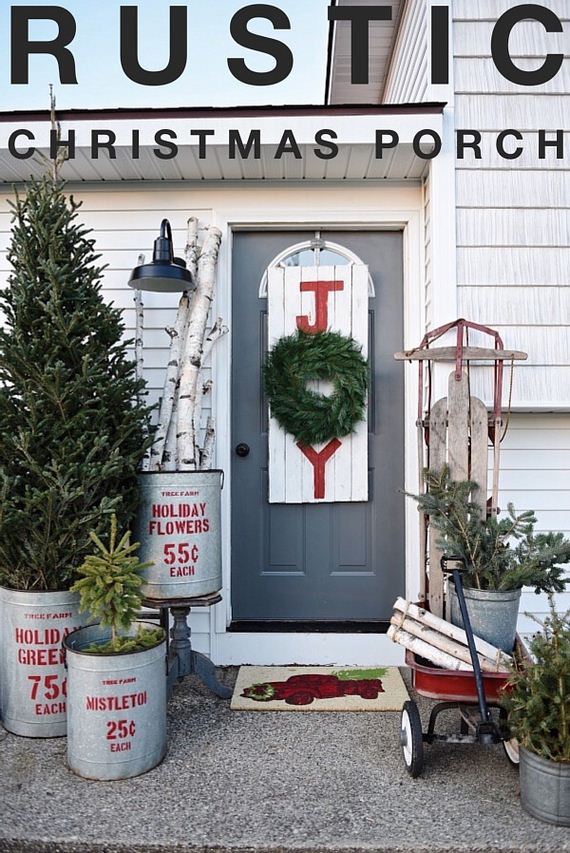 Learn how to create a rustic, Christmastime flavored porch with the help of Liz Marie. We really love the wagon addition!
6. Tire Ornaments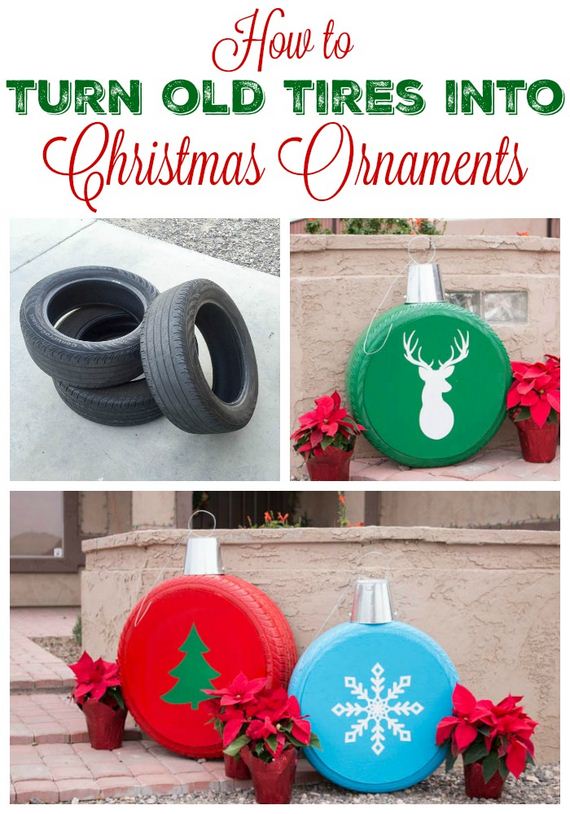 Learn how to turn old tires into giant ornaments for the yard! Check out Addicted 2 DIY for all the details.
7. Junky Porch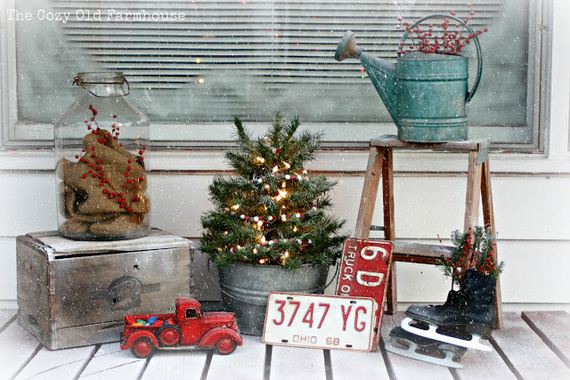 The Cozy Old Farmhouse makes a fun, spirited porch too. But this time its use of "flea market" finds makes a unique, vintage vision.
8. Chic Porch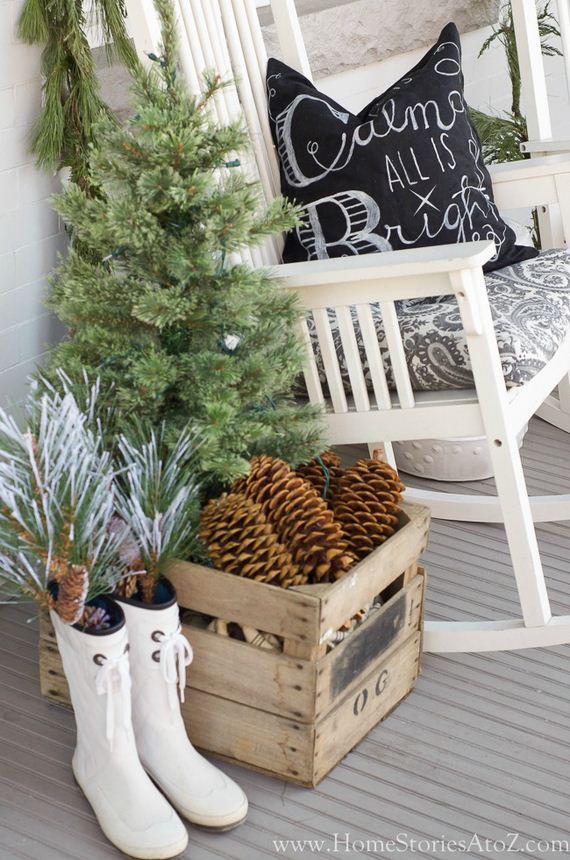 Visit Home Stories A to Z for a look at an easy-to-DIY "chic" Christmastime porch. From the pinecones to the boots, we love this style.
9. Candy Cane Wreath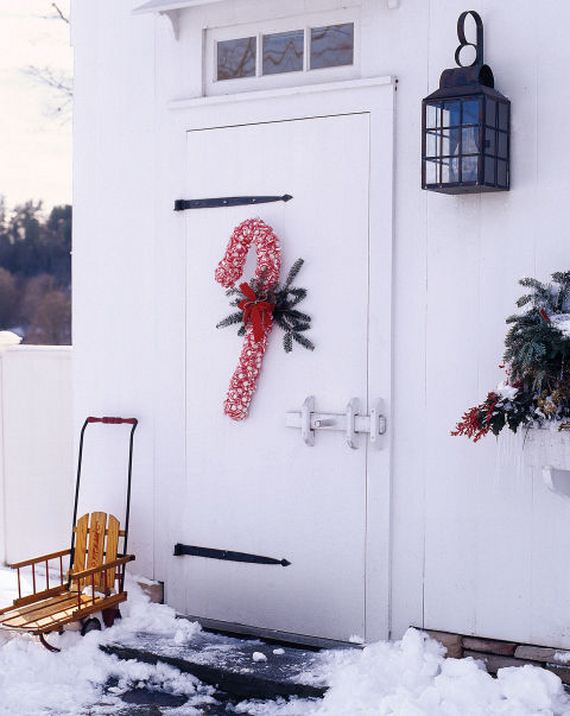 We're swooning for this whimsical and fun candy can wreath. And thanks to Good Housekeeping you'll be able to whip one of for yourself.
10. Traditional Porch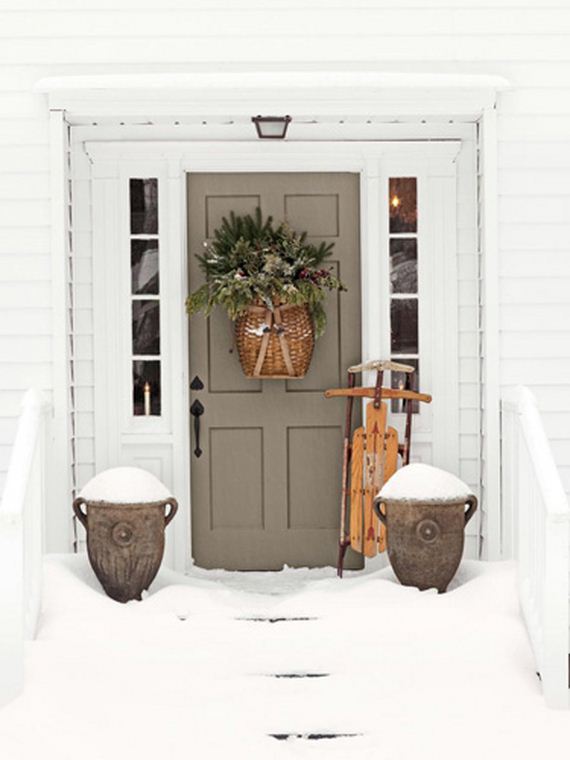 Country Living makes up a traditional porch that you may want to recreate too. With some urns and a trappers basket, you can get started on this style now!
11. Window Box Ornaments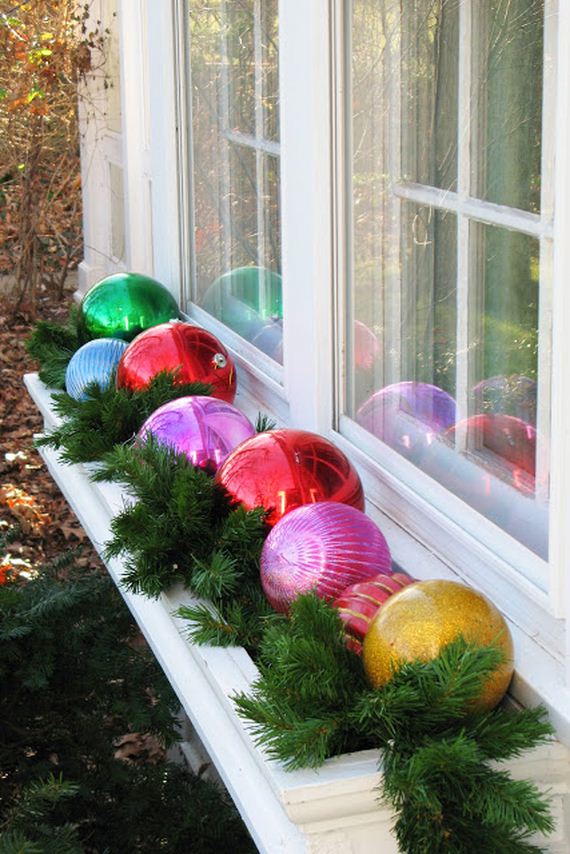 Check out these window box ornaments over at Just Grand. We love how it finishes off the entire house and adds extra Christmastime color!
12. Copper Tea Lights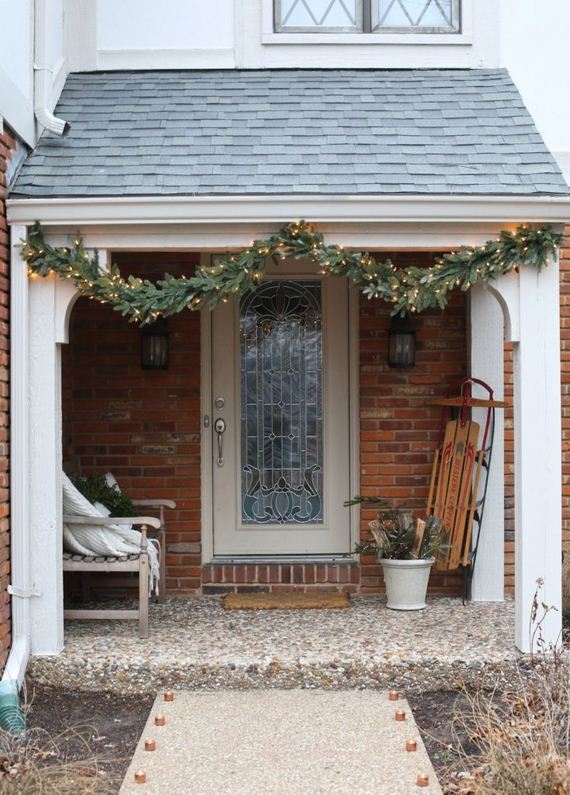 Julie Blanner makes a Christmas-inspired front porch that we're loving too. But we especially love the easy addition of those copper tea lights.
13. Snowflake Wreath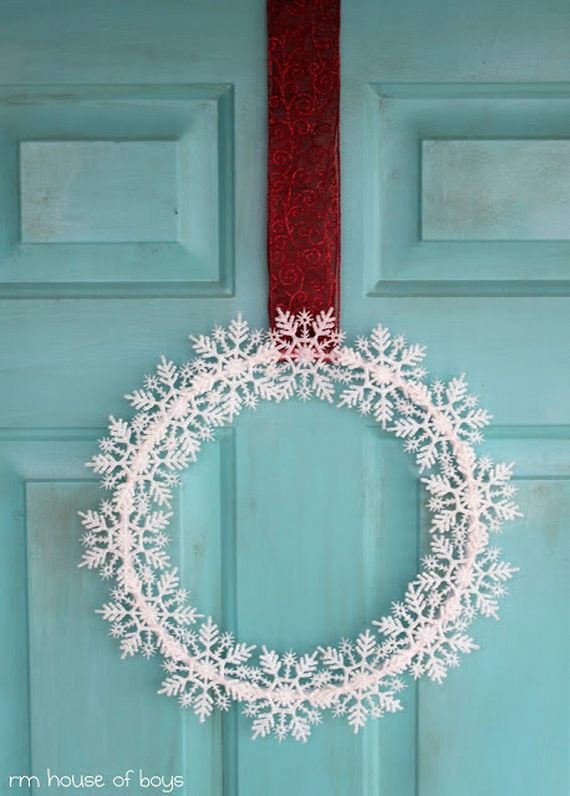 Here's another wreath to learn how to whip up. With some snowflakes on your door you'll be paying homage to the season and the holiday. (via)
14. Olive Buckets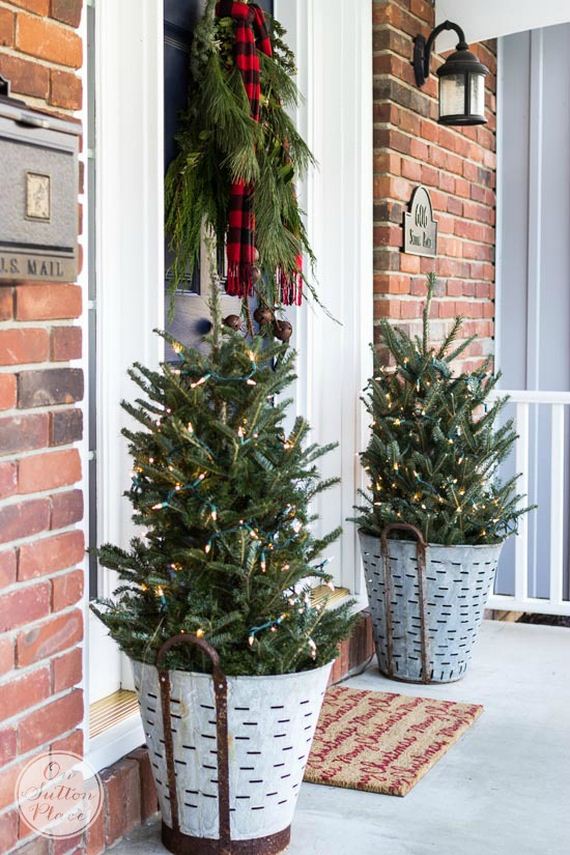 With the help of some olive buckets, you too can create this festive and frugal front porch. Grab the details at On Sutton Place.
15. Snowballs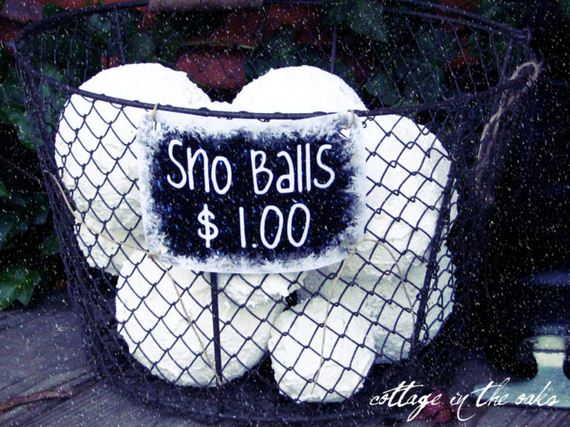 Cottage in the Oaks shows us how to have snowballs without any snow to work with! Check this one out and bring a white Christmas to your front porch.
16. Wood Box Planters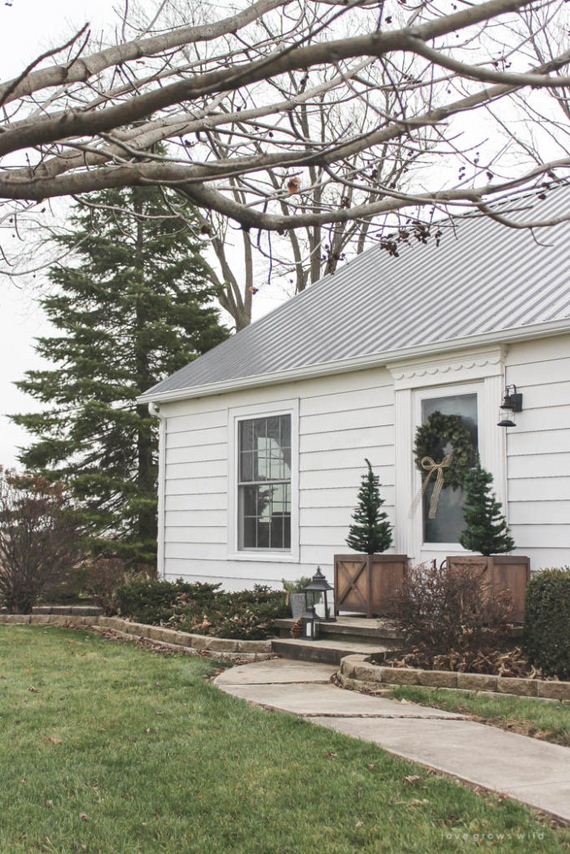 Visit Love Grows Wild and gather some even more outdoor inspiration for your own home. We especially love this wood box planters.
17. Square Branch Wreath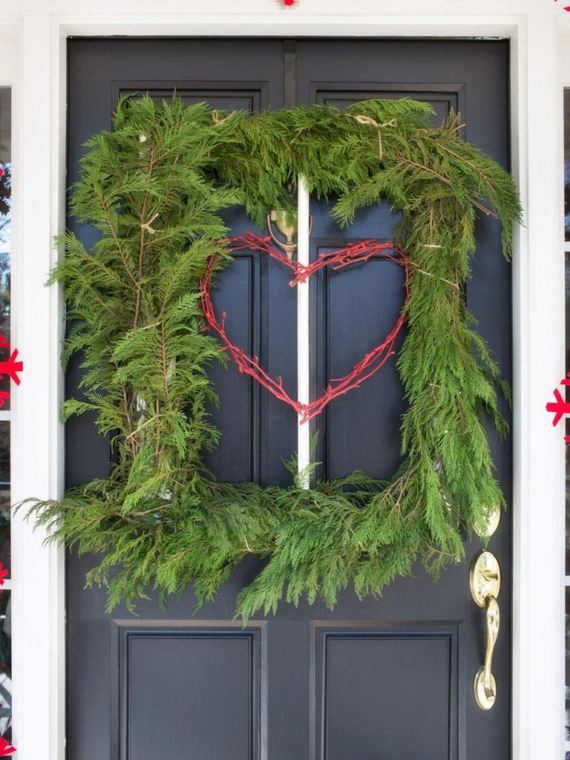 HGTV makes a square branch wreath that we're swooning for. It's festive but it's also a bit more modern than most as well.
18. Pumpkin Snowman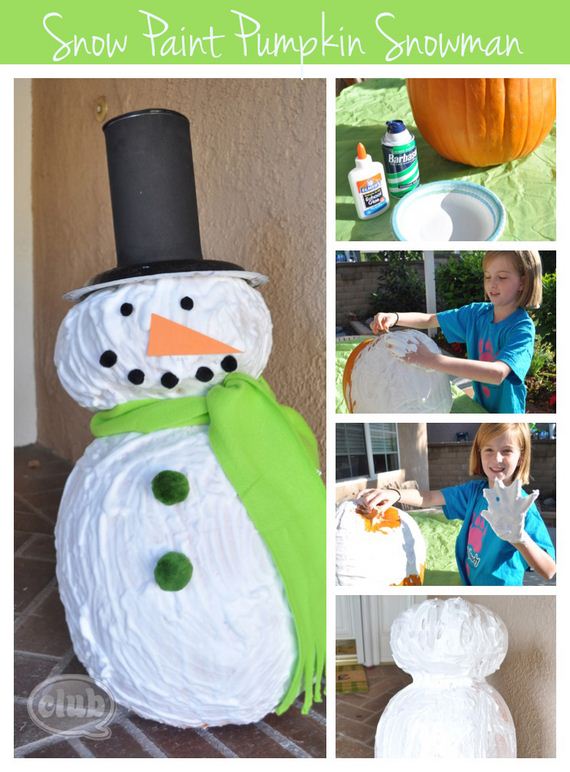 Club Chica Circle turned pumpkins into snowmen! The kiddos will love to get involved on this project!
19. Lighted PVC Candy Canes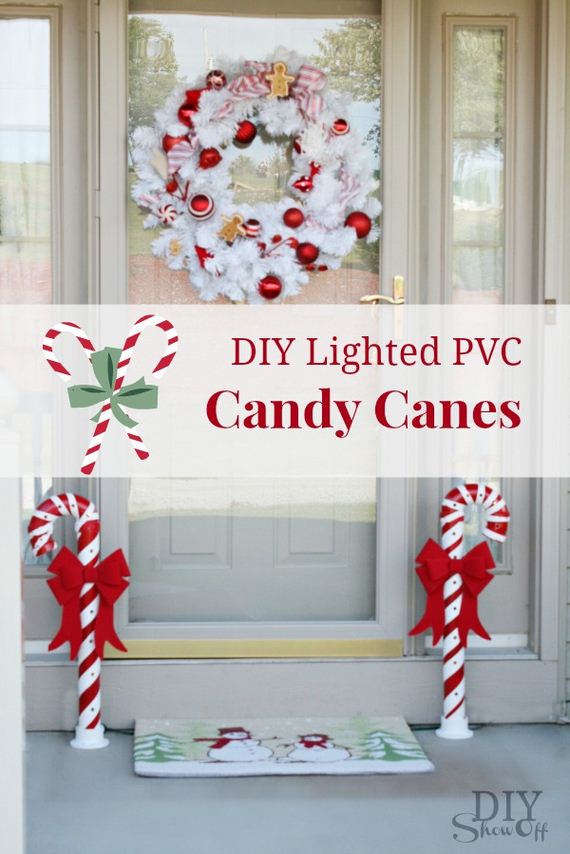 DIY Show Off makes some lighten candy canes over to PVC pipes and the end result is so whimsical and perfect for the season! Check it out now!
20. Terra Cotta Snowman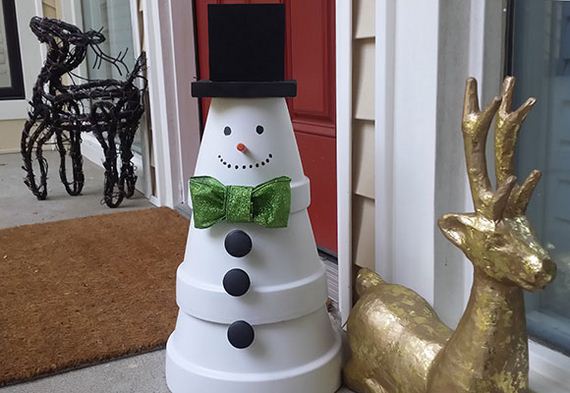 Visit Garden Club to learn how to make this fun little terra cotta snowman. It'll be a fun project to dive into this weekend!
---
---