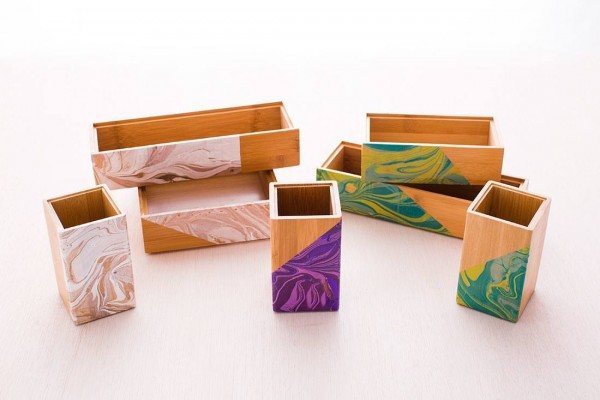 Cool DIY Crafts Using Nail Polish
Cool DIY Crafts Using Nail Polish
---
Everyone has extra bottles of nail polish laying around somewhere. Or, if you're like any of us, you have a box of colors that are "so last season" that you don't wear anymore but are too pretty to part with. Or you're just a craft hoarder who "might use it someday, for sure".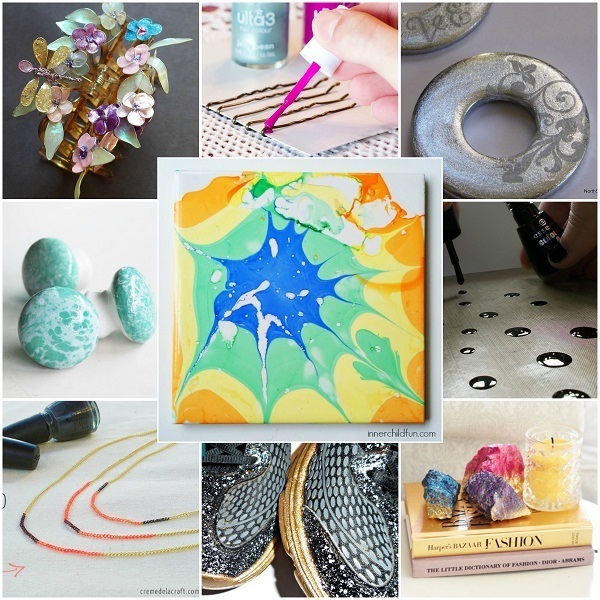 Don't worry, we understand. Why not finally put those colors to use with nail polish crafts? We've collected a list of our favorite crafts utilizing nail polish to create some truly stunning pieces of art.
Check out the links below for all the tutorials!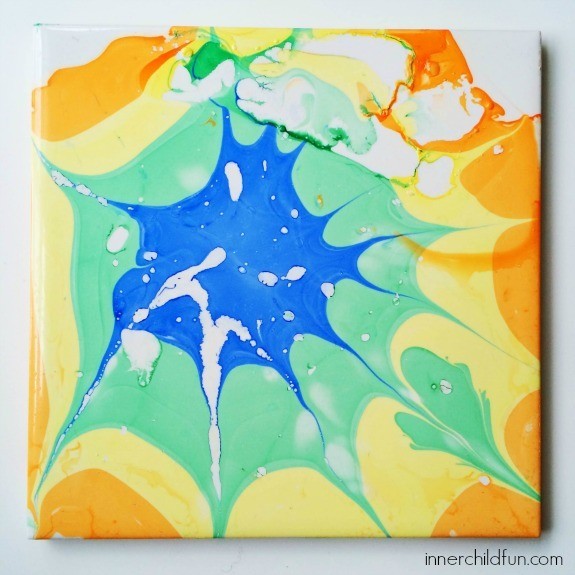 Marbled Coasters – Marbling is probably the best use for nail polish since you can use it on almost any surface! Mix colors for a truly unique design.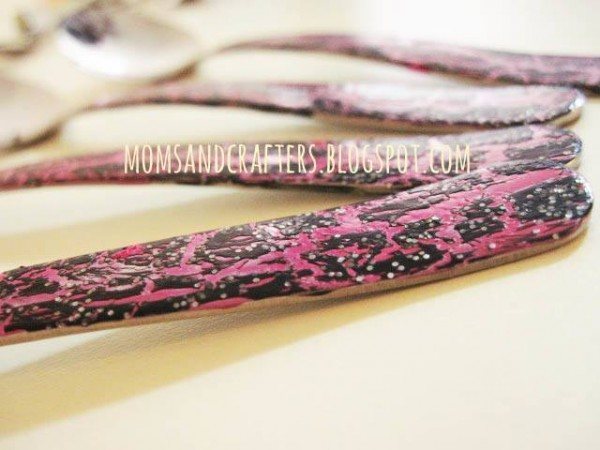 Enameled Spoons – Dress up some old spoons with a new look! Use crackle nail polish or just color block them for a more modern take.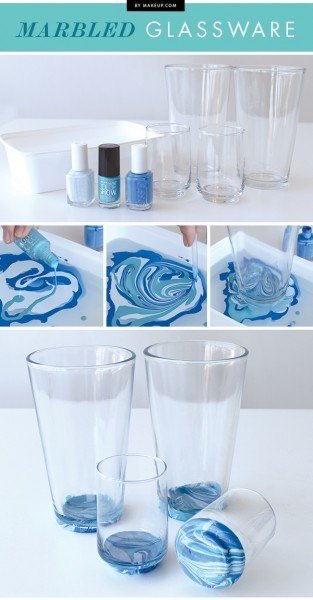 Marbled Glassware – So easy and so stunning! These glasses go from plain to amazing with just a touch of nail polish.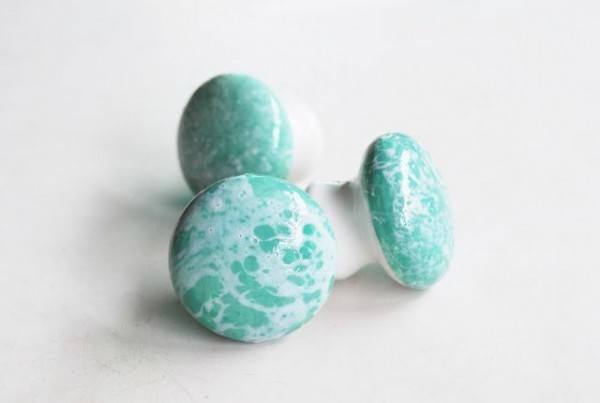 Marbled Drawer Knobs – Paint these knobs and marble them with white to create the look of a semi-precious stone (don't these look like turquoise?) or leave them white and marble them with a color for something a little different!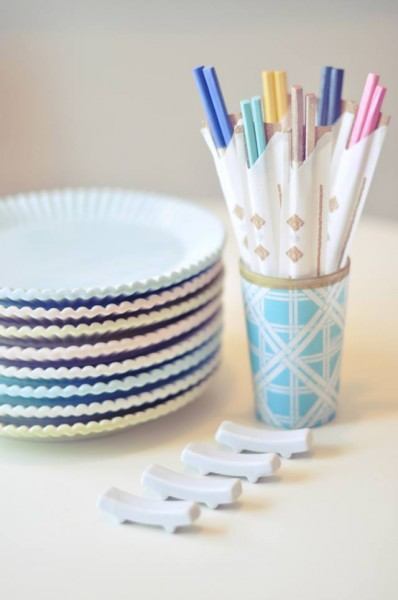 Dip-dyed Chopsticks – Dress up some plain wooden chopsticks for your next party with this easy dip-dye method. They're so cute you'll want to keep them around!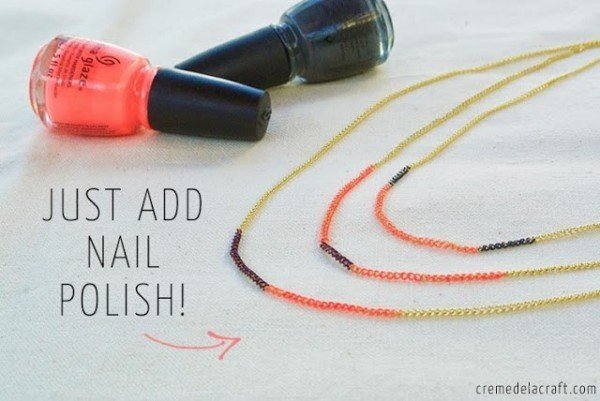 5 Minute Necklace – Color block a simple chain to give it a new look! Not only will it look cool but covering the chain in clear polish will help keep it from tarnishing!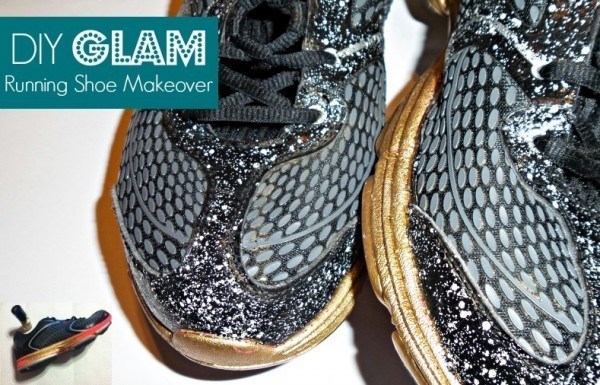 Glammed Up Running Shoes – Give your shoes a new look with a bit of nail polish and you'll feel like a rockstar everywhere you walk!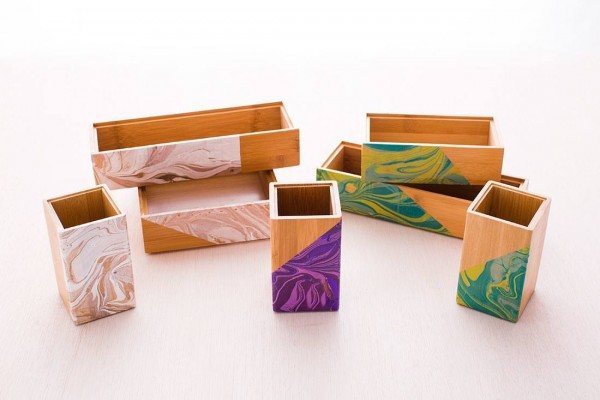 Color-block Marbled Boxes – Tape off a few sections before you marble and get this really cool marbled color-block effect on the surface!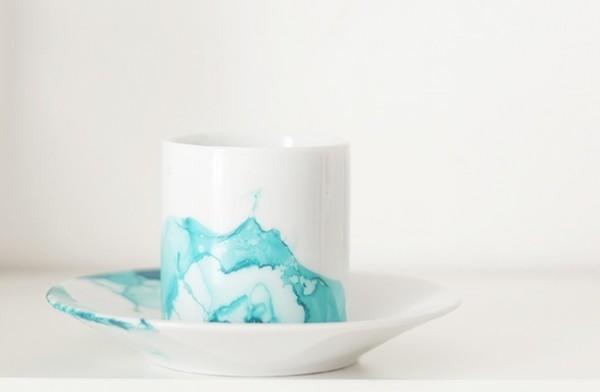 Marbled Cup & Saucer – Marble dip-dye some simple white dishes to create a stunning watercolor effect! These are so gorgeous now we want to dip-dye everything!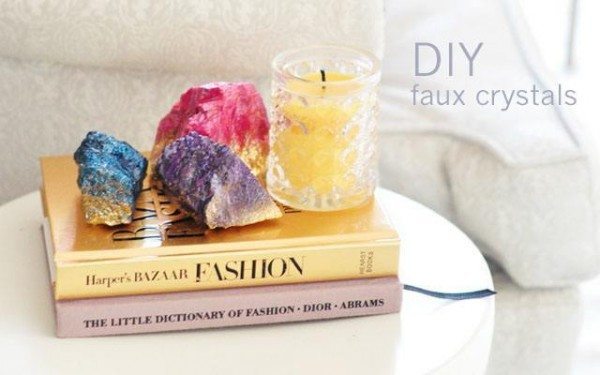 Faux Crystals – By the time you're done, these "crystals" look pretty enough that people won't know they're just normal rocks! Play around with colors and finishes to create unique looks.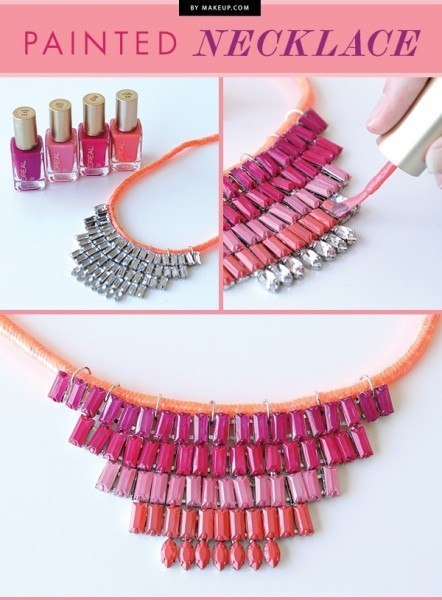 Necklace Refashion – Give an old necklace a new look with some nail polish! Pick up a cheap necklace with clear stones and paint over them to give it a new statement look.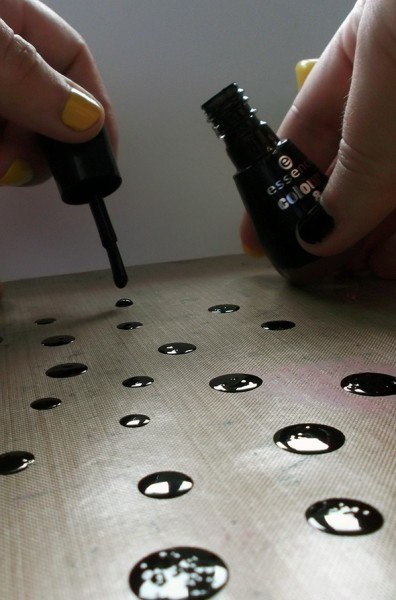 Enamel Dots – Create stickable enamel dots to embellish anything with just a bit of nail polish. She even covers which brands and types create the best dots!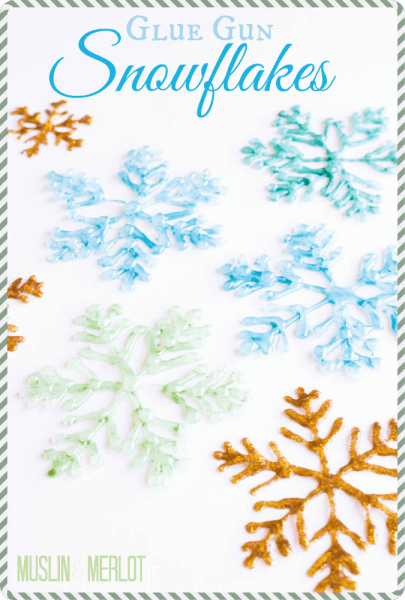 Glue Gun Snowflakes – A stencil guide, glue gun, and nail polish are all you need to create this charming snowflakes. Use them to adorn a tree or hang them in windows to catch light.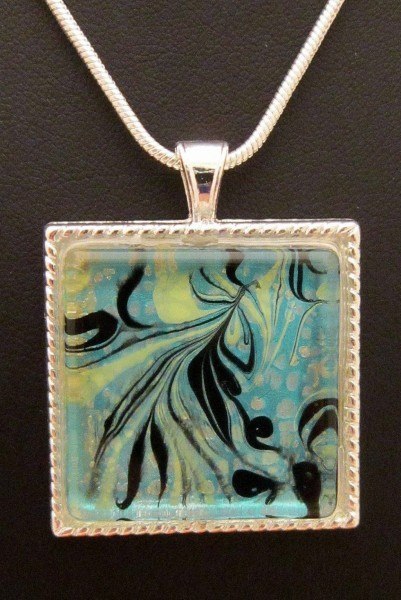 Nail Polish Gems – Create all sorts of striking and beautiful "gems" with nail polish. We've even seen some pretty awesome galaxy gems made with this method!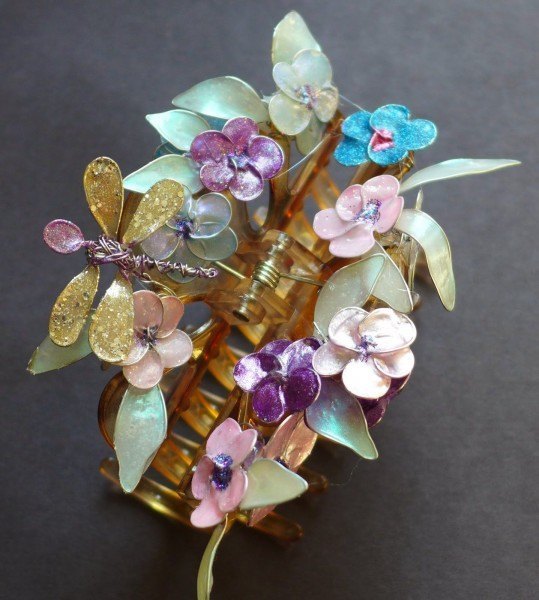 Nail Polish Flowers – These cute little additions are made with wire, glue, and nail polish. If you can bend wire you can make some of these!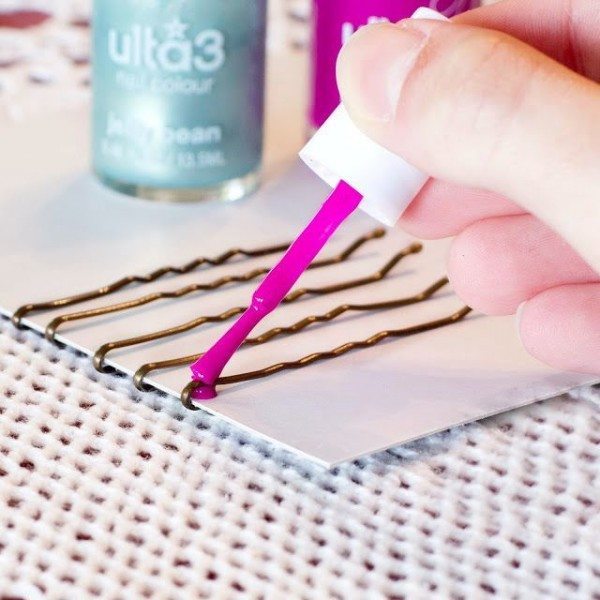 Dressed Up Bobby Pins – Take those bobby pins from bland to glam with a dash of nail polish! Add some glitter or rhinestones for a little bit of sparkle.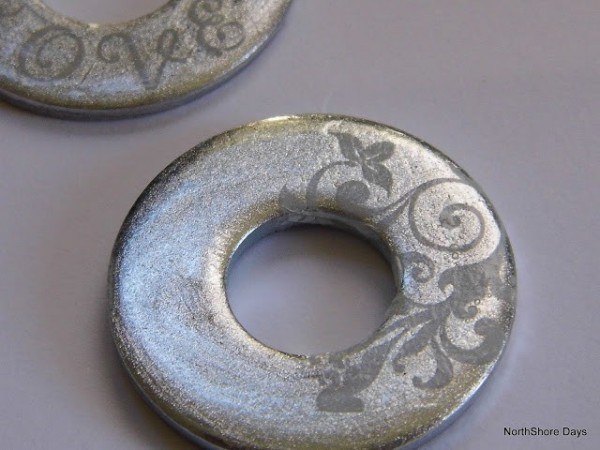 Nail Art Washers – With a little bit of nail polish and some rub on nail decals, you can create stylish pieces of jewelry to use for anything! Use a crackle nail polish for a different kind of finish.
---
---