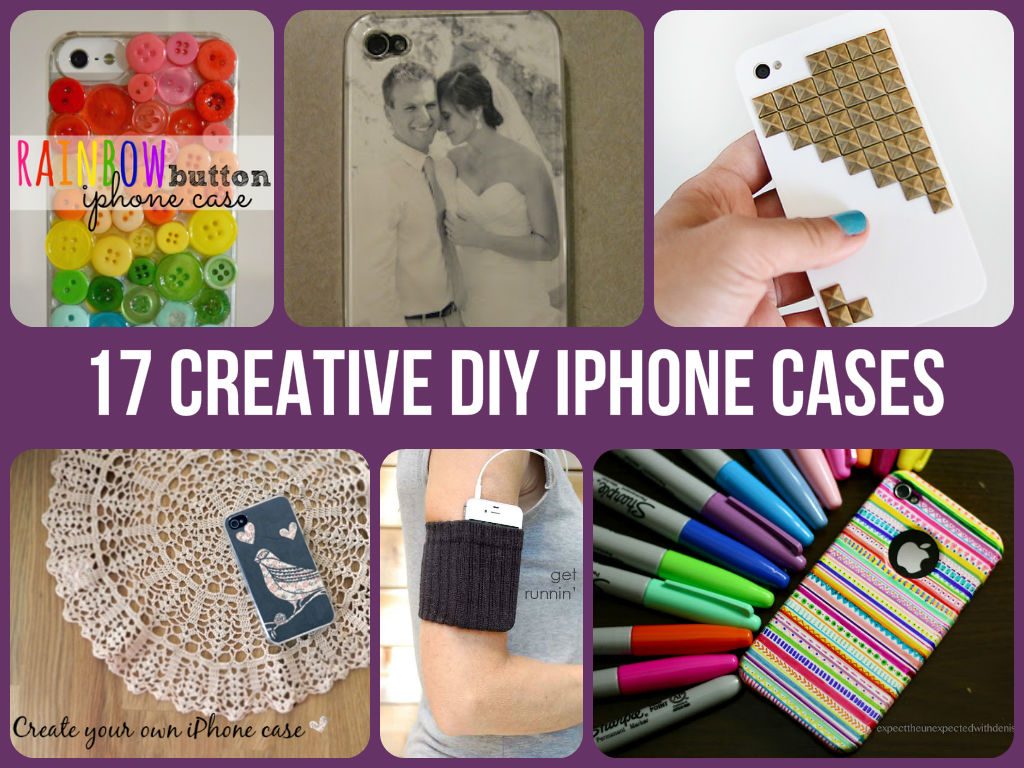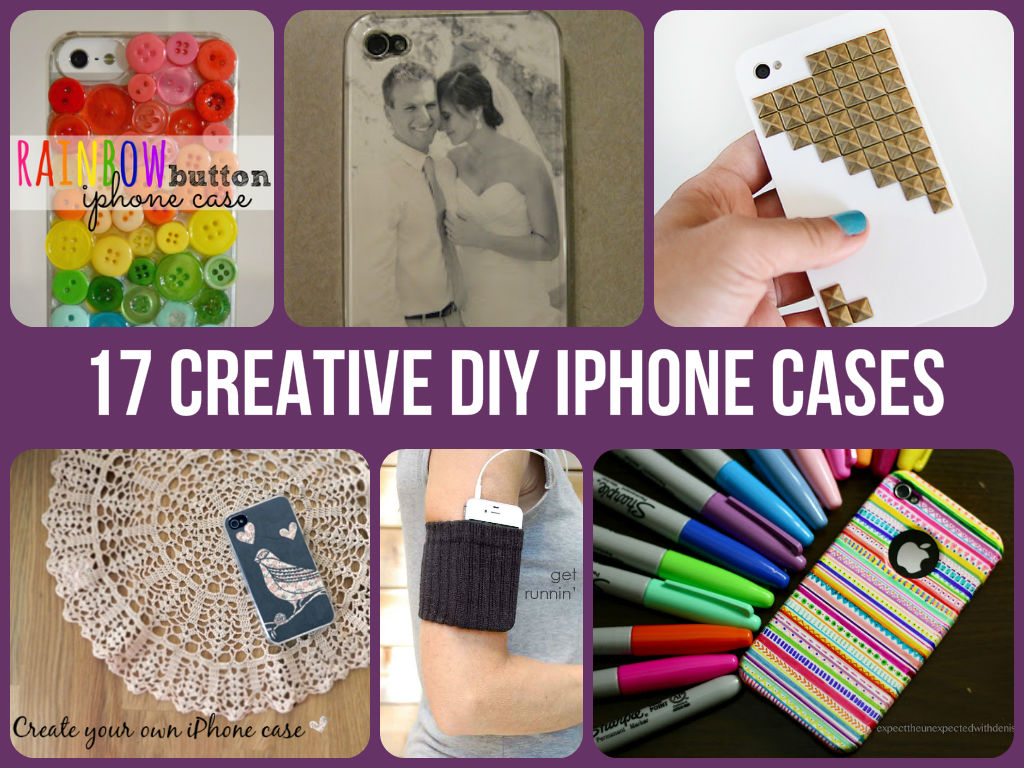 Cool DIY iPhone Cases
Cool DIY iPhone Cases
---
With this round-up of DIY tutorials you can create your own, one-of-a-kind case that will not only protect your phone but help it to look amazing too! Using everything from studs, to lace and old photos you can soon have the ultimate personal fashion accessory.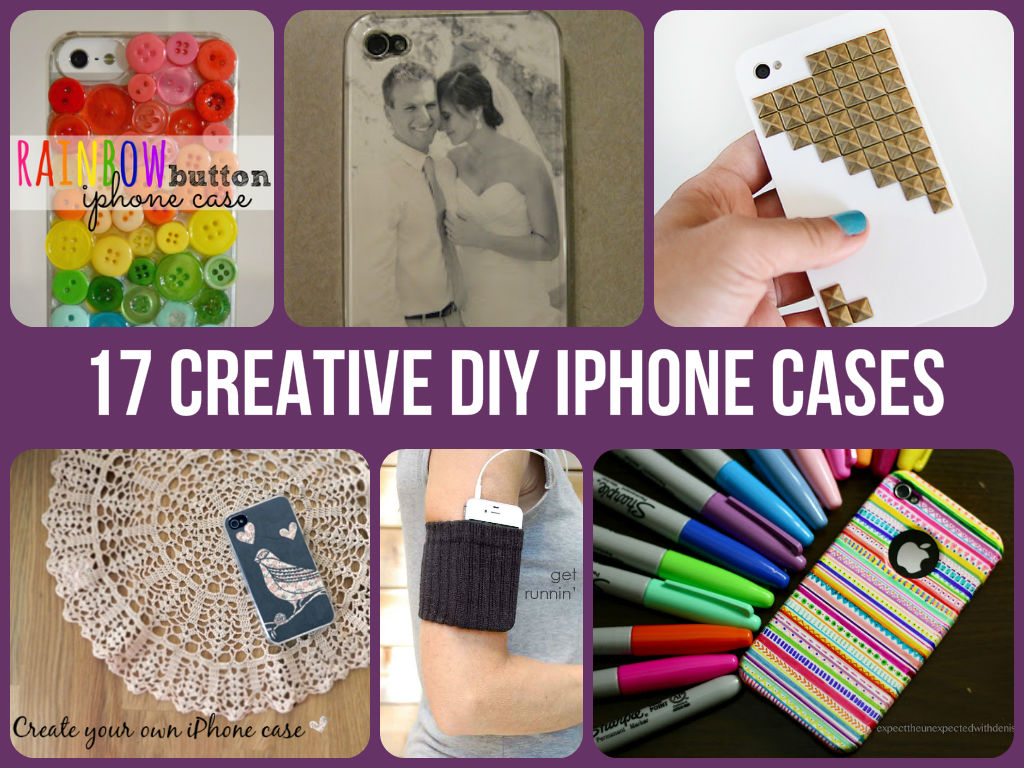 Click on the links below to view all 17…
Chevron Glitter DIY iPhone Case – With a fun pattern and plenty of glitter, you too can create this beautiful case and bring some sparkle into your life!
Rainbow Button Case – Do you always keep hold of spare buttons for those 'just in case moments'? Well, instead of them sitting there gathering dust, why not use all those buttons on this fantastic DIY case!
DIY Tribal Print iPhone Case – Aztec print never goes out of fashion and with this phone case, you will always be on trend! All you need are a few permanent markers…then just let your creative abilities shine!
How To Make A Studded Case – Try out this fun and easy project for a case that everyone will envy.
DIY Pearl iPhone Case –  Add some jewels to your phone case for some serious bling!
Floral Bird Case – This is such a simple and beautiful way to customize your phone. We can guarantee that nobody else will have one like it!
How To Make A Photo Phone Case – Use your favorite snaps to create a personal case and take your best memories with you wherever you go.
Cross Stitch iPhone Cases – Give your little piece of technology a homely, handmade feel with this adorable tutorial.
DIY Eye Shadow Dust iPhone Case – With this original DIY you are quite literally giving your phone a make-over! The eye shadow creates a gorgeous shimmer effect which everyone will love.
Handmade Lace Phone Case – If you're looking to jazz up an existing case then this is the tutorial for you! With a bit of lace, you can breathe new life into your phone!
How To Turn An iPhone Into A Moleskin Book – Tuck your phone inside this case which just so happens to be a book!  Not only will it protect your phone from damage but, the clever disguise means nobody will know where your phone is hidden…sneaky!
Leather Envelope Phone Case – This case looks so impressive that you may think it's beyond your crafting abilities, but it's not! With a few basic materials and a printable template, the DIY is so simple that everyone can give it a go.
iPhone Candy Cases – Use your favorite candy bar wrappers to create a yummy looking phone case that's almost good enough to eat!
DIY Nail Varnish Case – Who said nail varnish was just for nails? Choose your pattern, choose your colors and you'll soon have a new phone case to be proud of!
How To Make An iPhone Sock – Keep your phone feeling toasty warm with this cozy sock tutorial.
iPhone Case Stand – Your device will be well protected in this brilliant, padded case. Plus, it stands on it's own so you wont even have to hold it!
DIY iPhone Arm Band – Comfortable and practical this is a great way to keep your iPhone safe whilst exercising! It's easy to make…all you need is a sock!
---
---