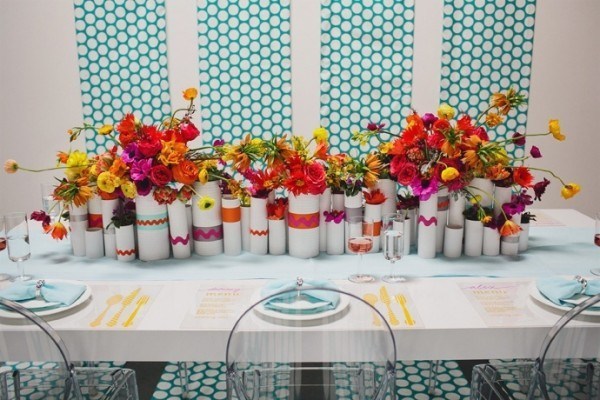 How To Use PVC Pipe You'd Never Of Thought Of
How To Use PVC Pipe You'd Never Of Thought Of
---
There a few things that are as versatile and resilient as PVC pipe. You can literally use it make almost anything. You can paint it, it can melt it, you can cut it, you can bend it…the list is endless.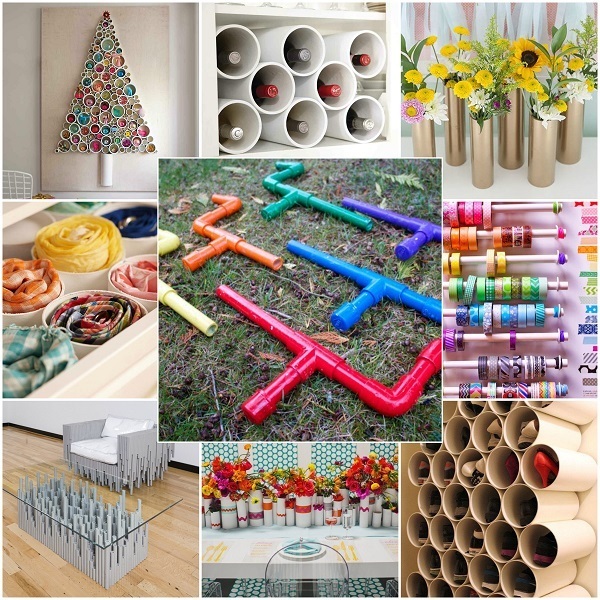 Here we have gathered a list of fun, useful project that you can create with PVC pipe and a little elbow grease. From a backyard movie screen frame (yes!) to PVC furniture to some industrial shelving (You know that kind we're talking about. You can make them with PVC!) there is something here for everyone!
Take a look at the rest of the list below for some great ideas!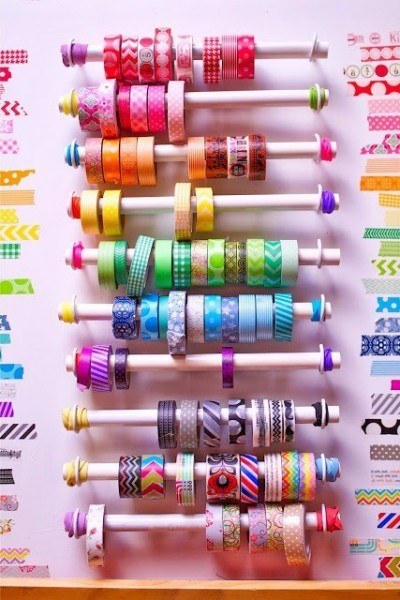 Washi Tape Rack – Washi tape is useful from so many things, but with so many different widths and sizes it had be hard to store. These quick and easy PVC rods make them accessible and let you show off all the pretty patterns that you've collected!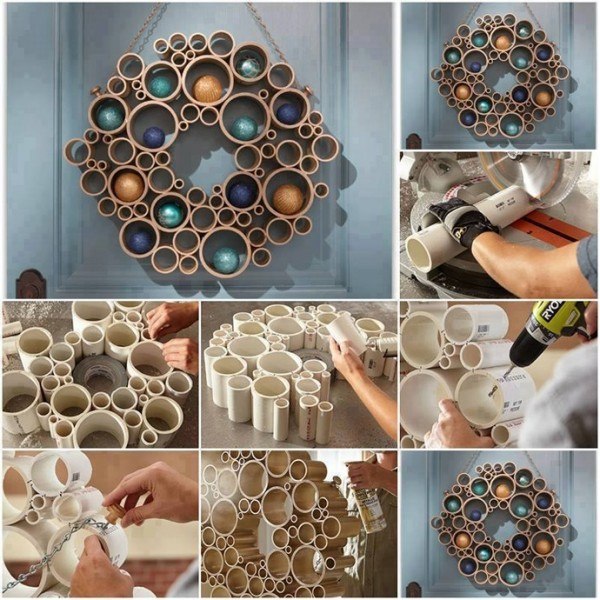 PVC Wreath – This gorgeous wreath could be a unique addition to your christmas decor – or use it for any season! You can paint it to match any decor theme and hang it anywhere, indoors or out!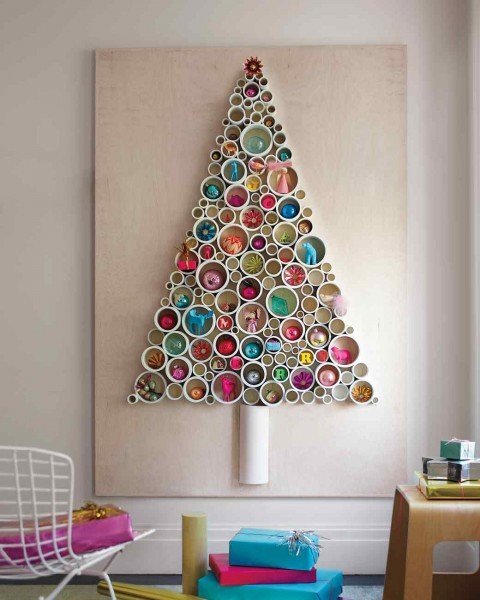 PVC Christmas Tree – In the same vein as the PVC wreath above, this charming christmas tree is colorful and striking in its simplicity. Leaving the PVC white gives it a modern look while painting the tree green could make a look more like a classic tree.
Bed Canopy – Have you always wanted a canopy bed but can afford to fork out the money for one? Look no further! This canopy bed is constructed of PVC pipes bolted to the ceiling. This is a simple and easy fix to make all your canopy bed dreams come true!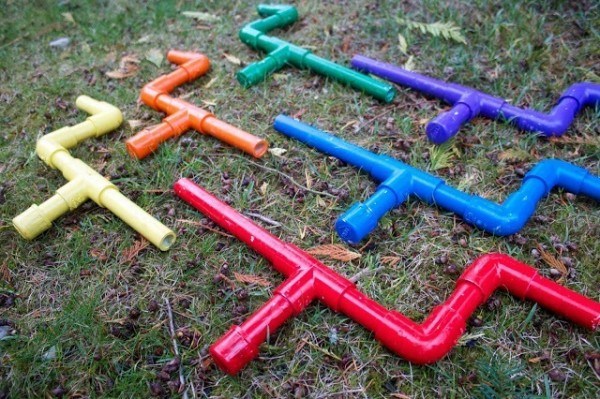 Marshmallow Shooters – Whip up some marshmallow shooters for the kids to have a bit of fun! The instructions are simple enough to follow that you will have a marshmallow war waging your backyard in no time.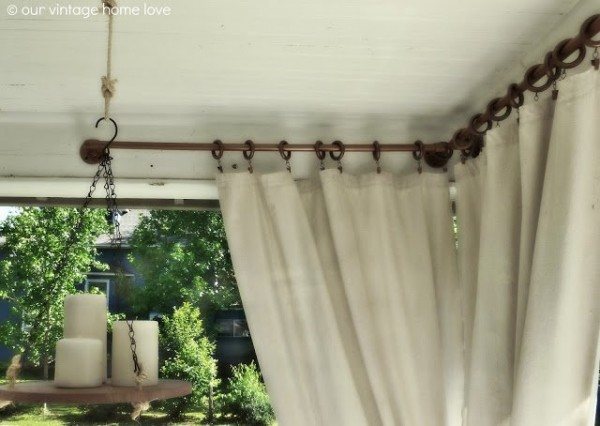 Faux-Industrial Curtain Rods – Create an industrial looking curtain rod with some PVC pipe and spray paint! It looks just like the more expensive galvanized metal pipes that are a signature of the industrial look without the price tag. And they'll last just as long!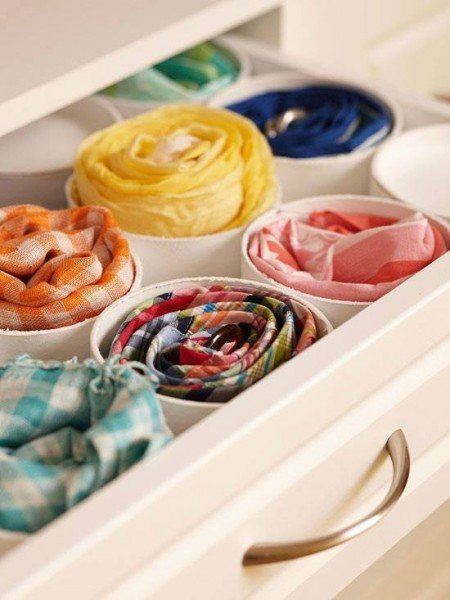 Drawer Organizers – Follow this tutorial to make these simple drawer organizers to keep all of your drawers neat and orderly. Great for scarves, socks, and unmentionable, you could even paint them to make the insides of drawers look even more fun!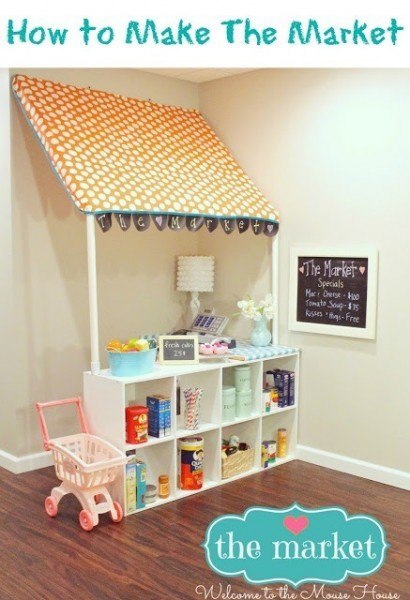 Market – Build this cute little play market for your kids to enjoy for hours! With a PVC frame and a small shelf, it's a pretty simple construct that can be put together in a few hours! It is so perfect for a playroom!
PVC Divider – This stunning modern room divider is made with nothing but glued together PVC pipes at varying sizes and some wall mounting brackets. You could make this any size or shape to fit your design or space. This would look really cool as a wavy half wall!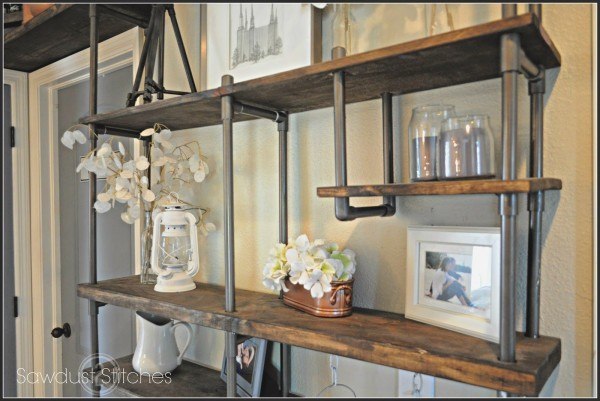 Industrial Shelves – If you're anything like us, you're super jealous of those gorgeous industrial shelves that pop up left and right all over the internet. Well, we excited to share this inexpensive but equally as beautiful tutorial to make your own out of PVC pipes!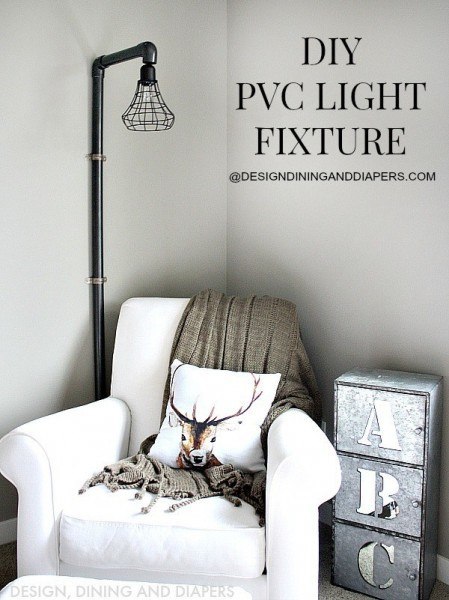 PVC Light Fixture – This striking lamp is a quick assembly at an affordable price! It's great for an industrial/rustic look and could be painted in any color. Try a bronze or copper for a more classic look!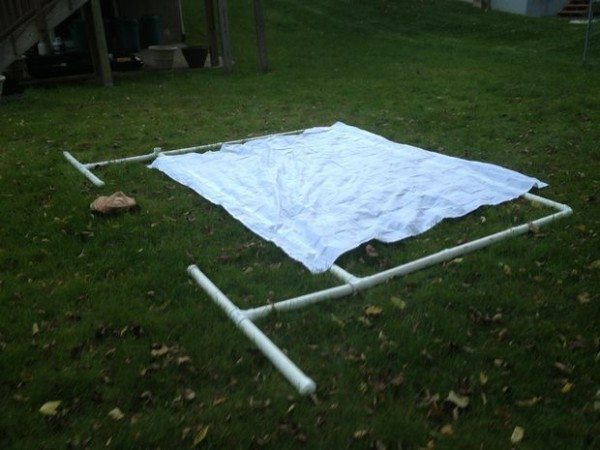 Outdoor Movie Screen – This step-by-step how-to on building your own backyard movie screen is great! You could even use this indoors if you needed a large space for a projector. Build legs like this one or sink the support poles in buckets of cement to keep the screen upright.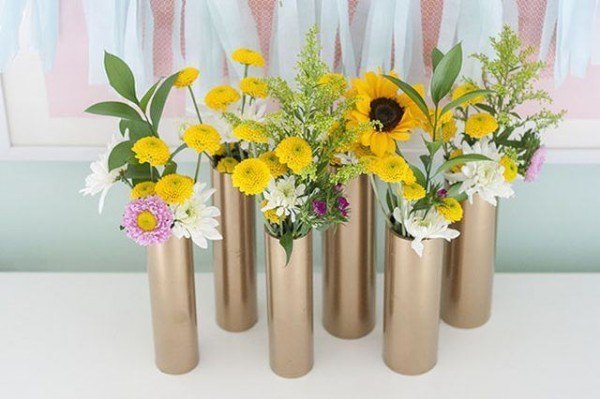 PVC Vases – These attractive vases are made of nothing but painted PVC pipe! Customize them with any color you want to fit your decor and fill them with seasonal flowers for a fun, bright addition to any room.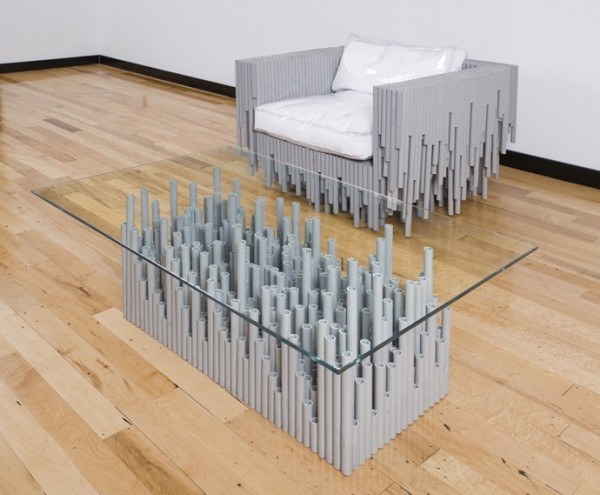 PVC Furniture – If you're feeling really industrious, try your hand at building furniture out of PVC pipe! Smaller, side table-sized versions of the table can be found around the internet, but the chair would be quite a feat to construct!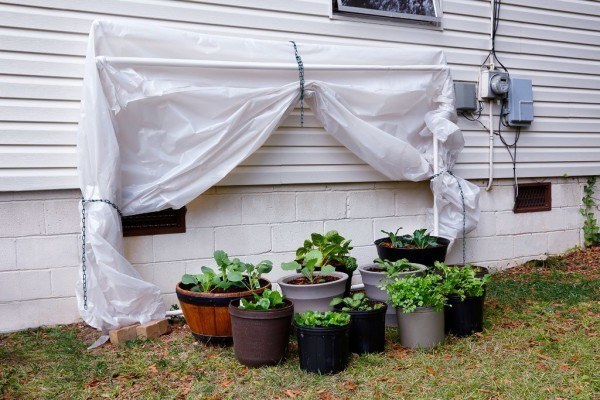 PVC Greenhouse – This easy, retractable greenhouse is great for those delicate plants that need to be protected from the elements. Open it up for some sunlight and drop it back down to protect them in the rain or at night.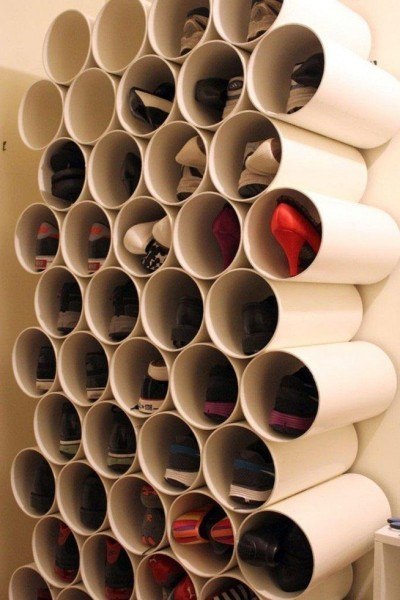 Shoe Rack – This great tutorial shows you how to make not on shoe rack, but two! Utilizing similar methods you can create shoe racks with character and personalizations to fit your decor. They're totally portable too and can be moved or built to fit any space.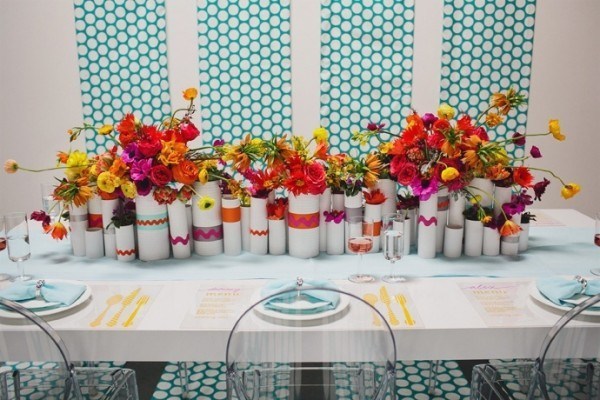 Table Centerpiece – This gorgeous wedding centerpiece allowed the bright, bold flowers to showcase while still making for a simple and fun addition to the table. Wrapping the pipes in ribbons, rickrack, or washi tape adds interest or makes them completely customizable.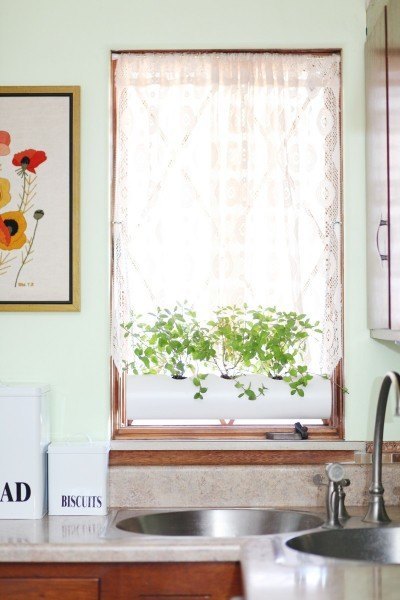 Floating Window Planter – This cute little window planter makes a nice addition to this kitchen window, but could really be used anywhere you wanted. Paint the pipe for different looks or even suspend several vertically above each other.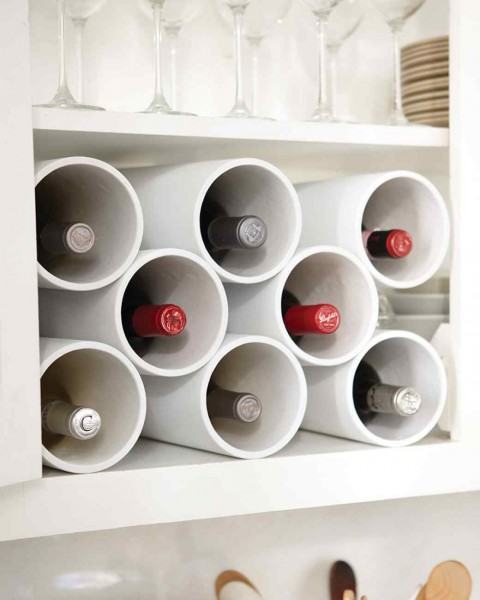 Wine Rack – Build this modern wine rack with some PVC pipe. This one is super customizable with all of the pipes stuck together with velcro! Add to or take away pieces as you need to in order to fit it in any size space.
---
---