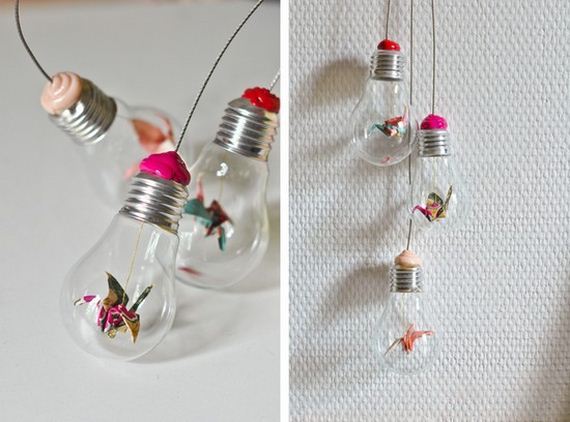 Amazing Light Bulb Crafts
Amazing Light Bulb Crafts
---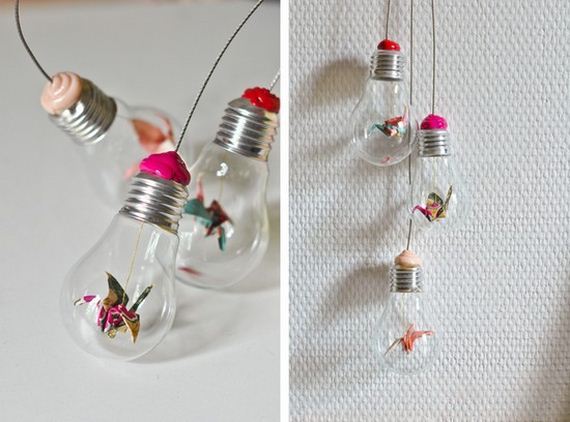 You can recycle light bulbs and make fantastic crafts about it! Vase, terrarium, hot air balloon …
DIY Light bulb hot air balloon
Did you know, that you can make little hot air balloon made from recycled light bulb? Try to do it!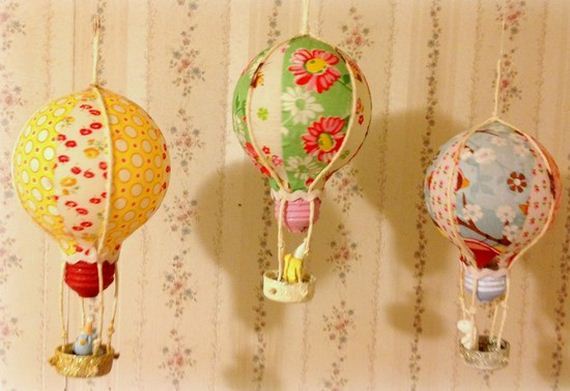 How to make concrete hooks
It looks good! Concrete hooks made from light bulbs.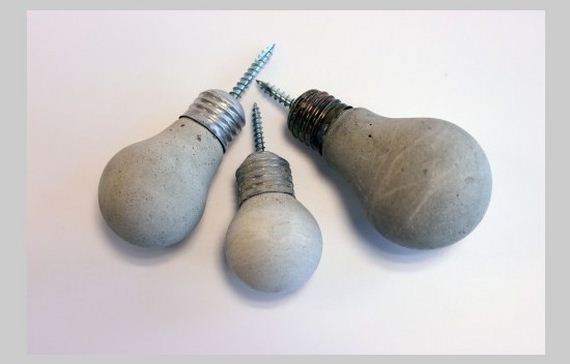 Recycled light bulb – Make a terrarium!
Do you like this little terrarium? Make one using light bulb.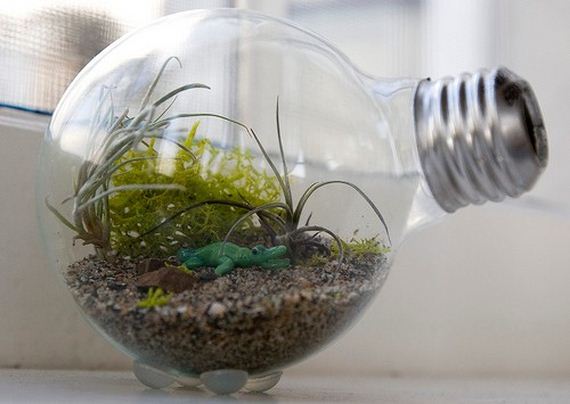 Light bulb craft – pear
These pears could be amazing decorations in your house. They are made of light bulb!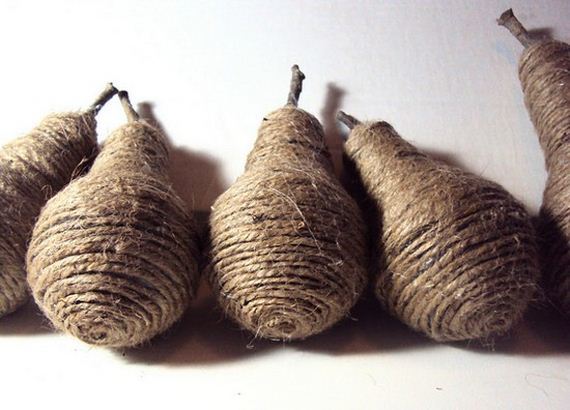 DIY light bulb origami garland
Wow! I love this idea! You can make it easy. Just follow the instructions in the tutorial!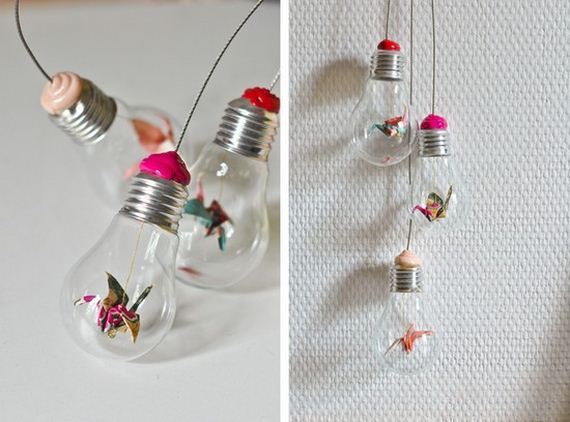 Make oil lamp using light bulb
5 steps and you have an oil lamp. it looks nice, and you can make it at home.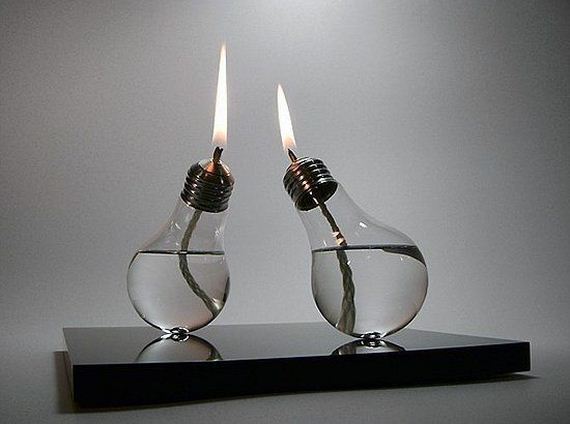 Homemade vase made from light bulb
Make a beautiful light bulb vase and put in it beautiful flowers.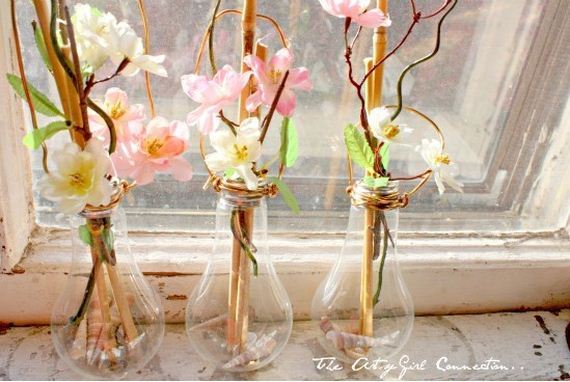 How to make Lightbulb centerpiece
Lightbulb centerpiece is a very good decoration on the table.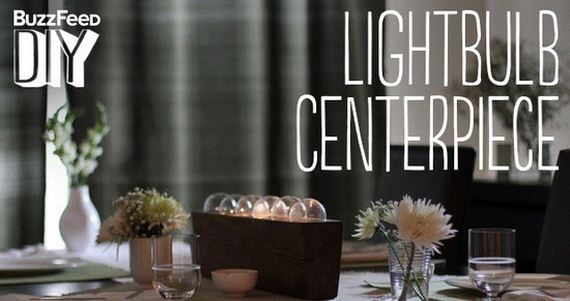 DIY lightbulb necklace
Using little lightbulbs you can make neclace for yourself!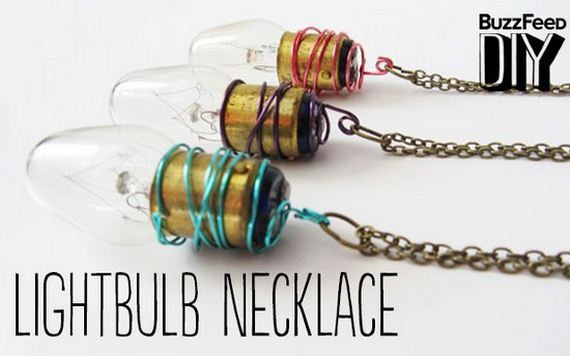 Light bulbs into artichokes
Do you like artichokes? Now you can make them made from lightbulbs. (Do not eat. :))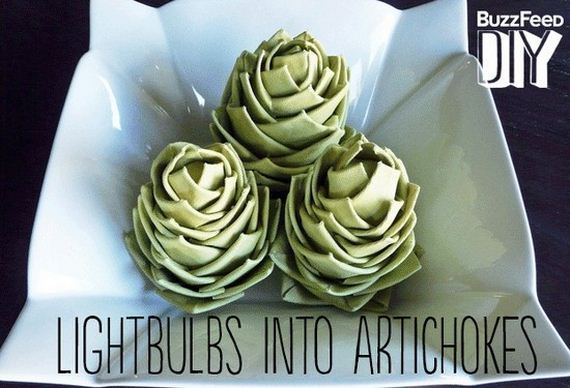 How to handpaint a lightbulb – video
Watch the video and make colorful lightbulbs! Be careful!
Ship in bottle – ship in lightbulb
Make a homemade ship in bottle. It's very cool!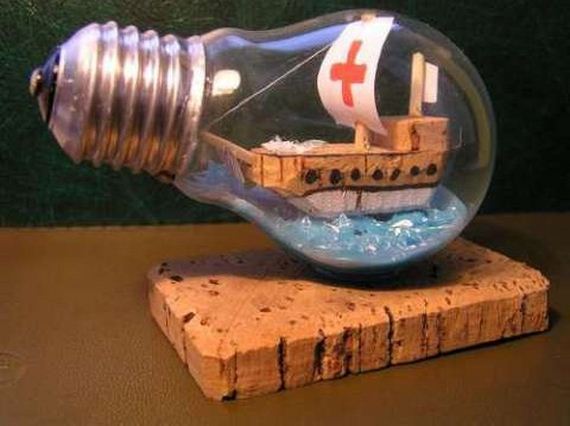 ---
---