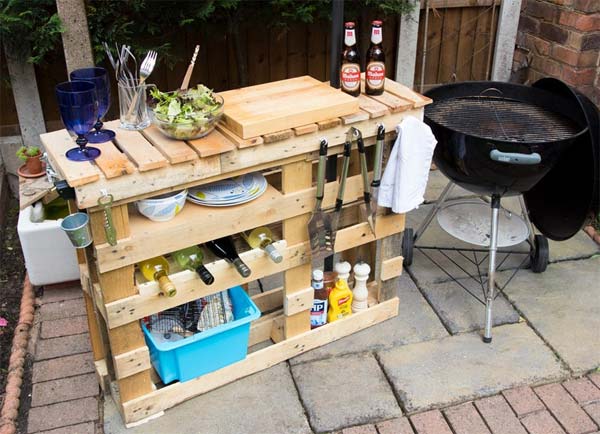 15 Creative DIY Grill Station Ideas To Enhance Your Grilling Convenience
15 Creative DIY Grill Station Ideas To Enhance Your Grilling Convenience
---
Transform your grilling experience with these 15 creative DIY grill station ideas designed to maximize your convenience. From clever storage solutions to smart workspace arrangements, these innovative designs will make grilling easier and more enjoyable than ever before.
Discover practical tips and techniques that will streamline your grilling process, allowing you to focus on creating delicious masterpieces with ease. Upgrade your outdoor cooking setup and take your grilling game to new heights with these inventive and functional DIY grill station ideas.
1. Build a Rustic Farmhouse-Inspired Grill Station with Wooden Frame and Concrete Top: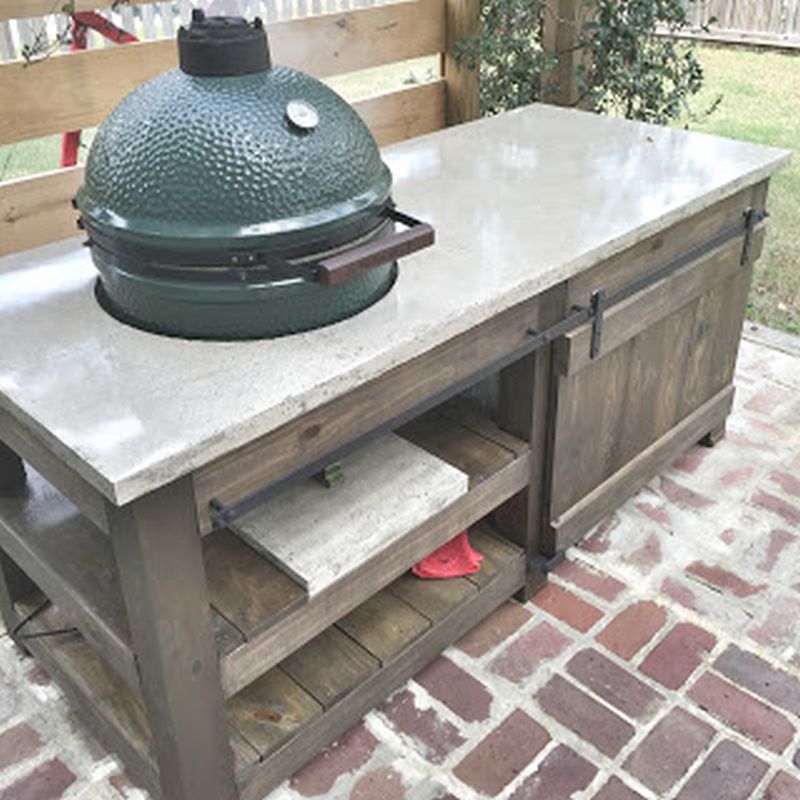 See the great tutorial => thelowcountrylady.blogspot.com
2. Pallets are great for creating the main structure of a grilling station.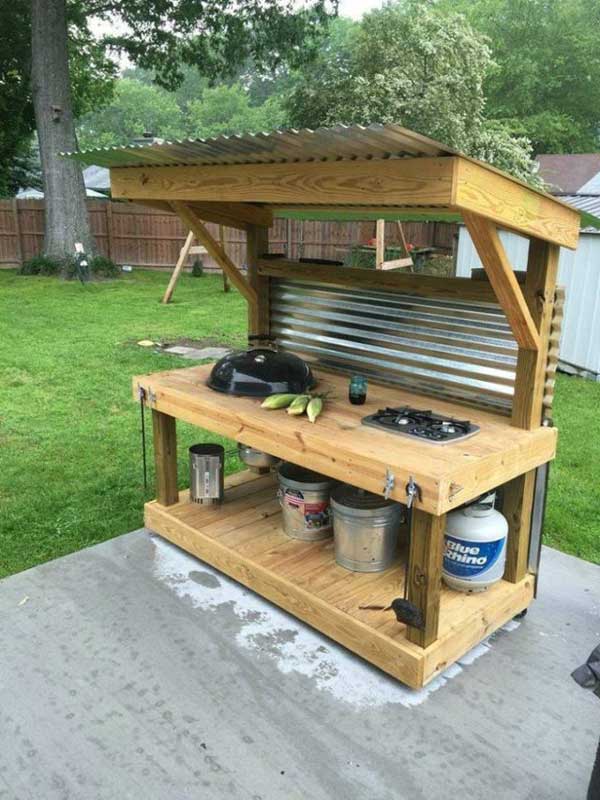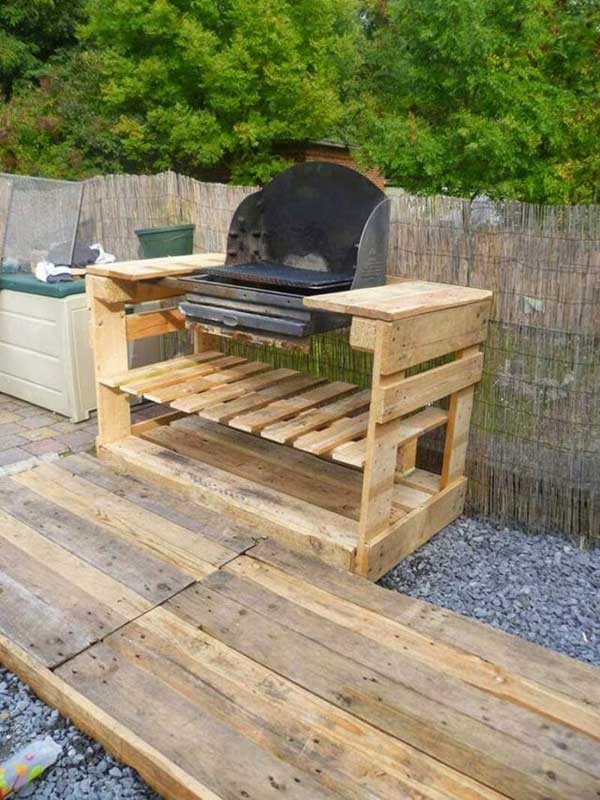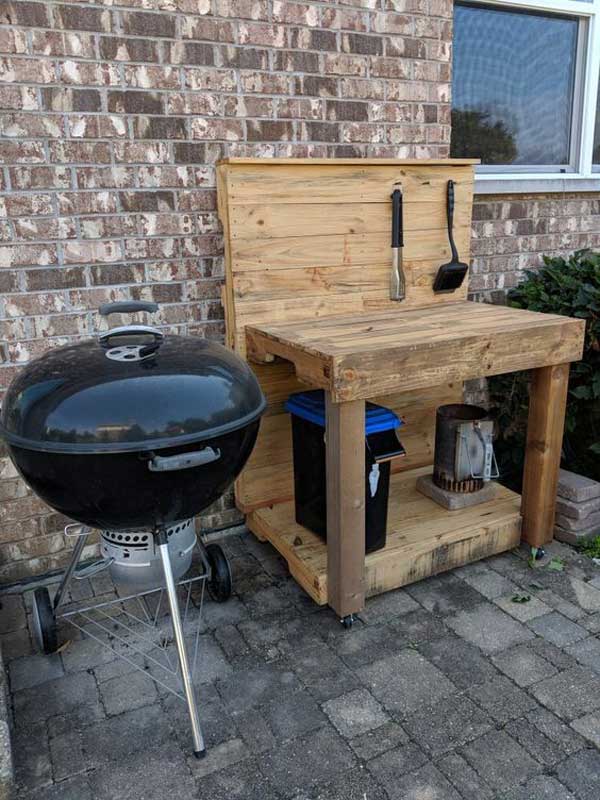 Similar project tutorial: warrennash.co.uk
3. Upgrade your movable grill to a fancy, stone-covered grilling station using an inexpensive method: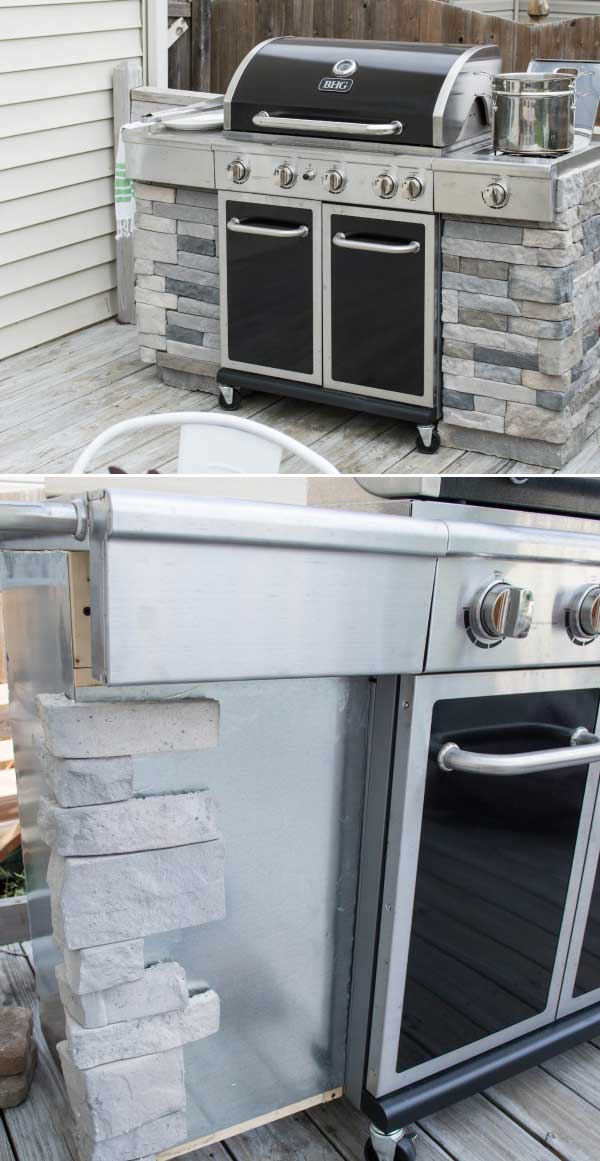 How to build: unexpectedelegance.com
4. Concrete is a great material to build a more permanent kitchen station that can add value to your home: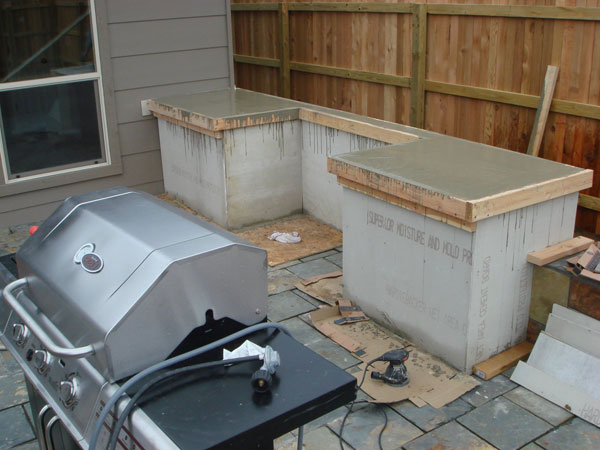 More details: karapaslaydesigns.com
5. Built from planks and topped with a piece of granite, this small grill station is great for a country home near the woods: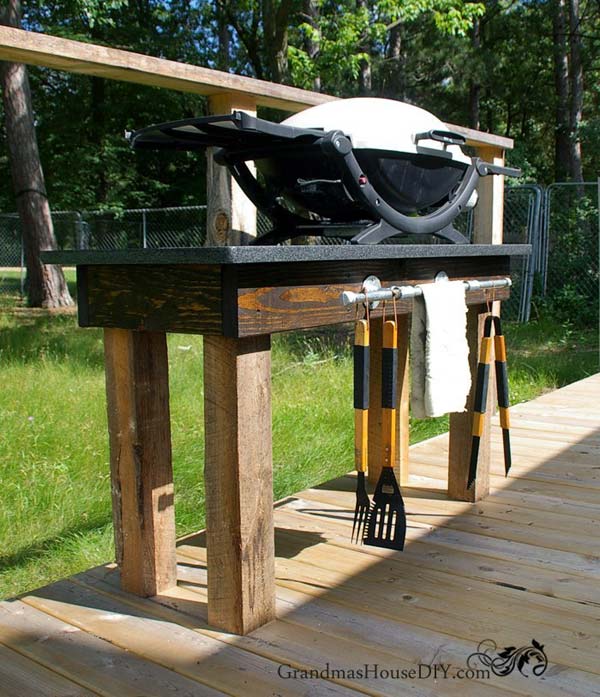 How to build: grandmashousediy.com
6. Made with recycled wood, this stripped-down kitchen island provides a compact and efficient design for a built-in BBQ grill: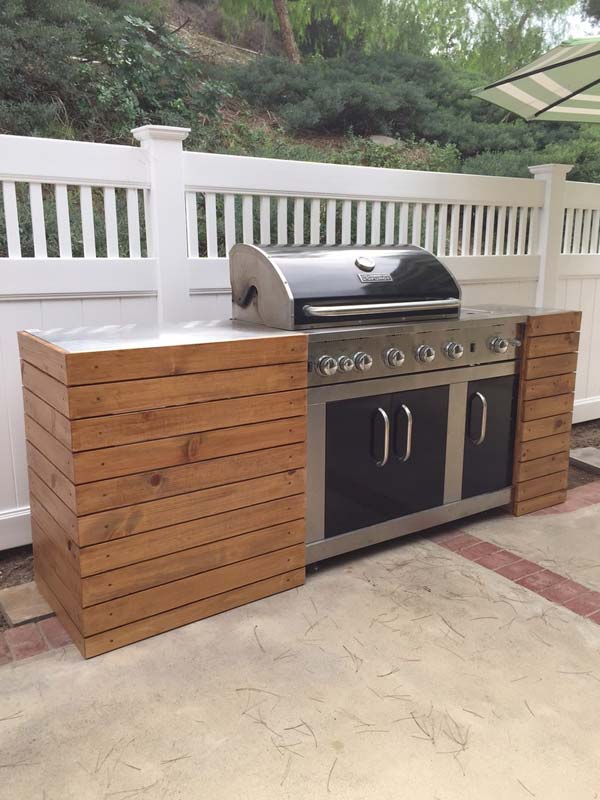 More details: ana-white.com
7. Cinder blocks and patio stones can be used to build an outdoor cooking station that provides you with more counter space to work with when grilling: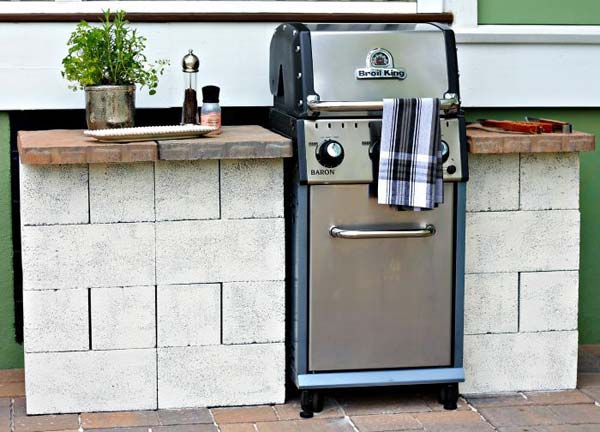 How to build it: ourfifthhouse.com
8. Wood makes it easy to build the main structure of your grilling station, which can be reinforced with bricks or cinder blocks: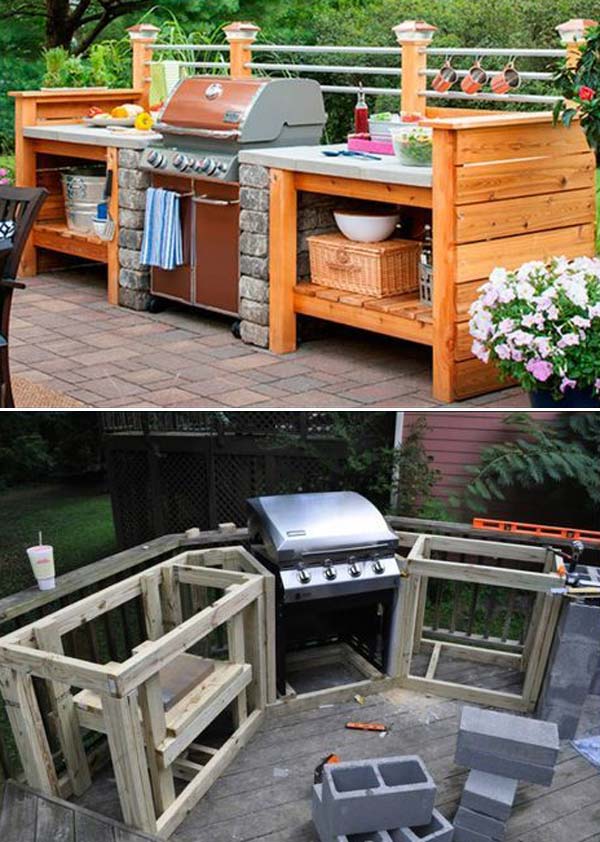 9. A simple BBQ table gives you counter space and shelving, and a tilt-out trash bin makes your grilling jobs easier: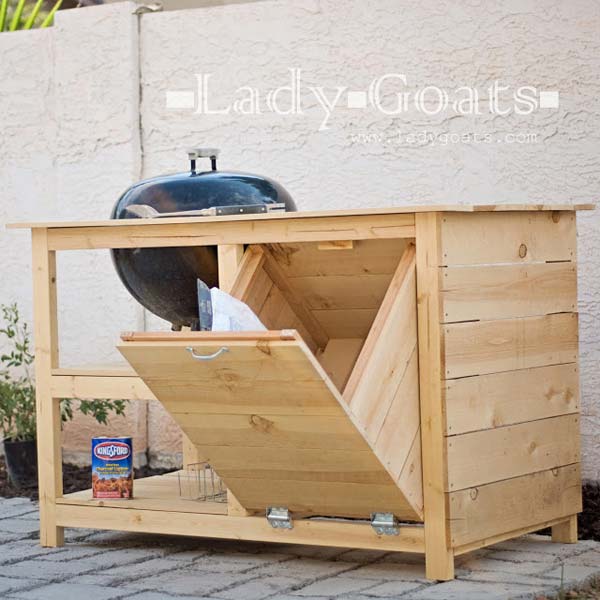 How to build: ladygoats.com
10. Rolling Outdoor Island Building Plans: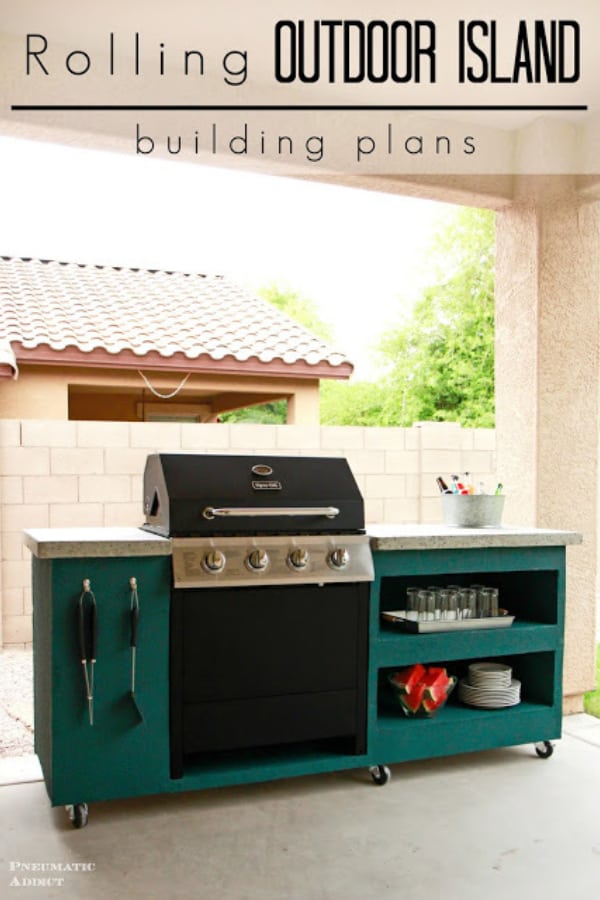 Tutorial:  pneumaticaddict.com
11. DIY Portable Outdoor Grill Station And Bar Combo:
12. Portable Barbeque Station | How to build: instructables.com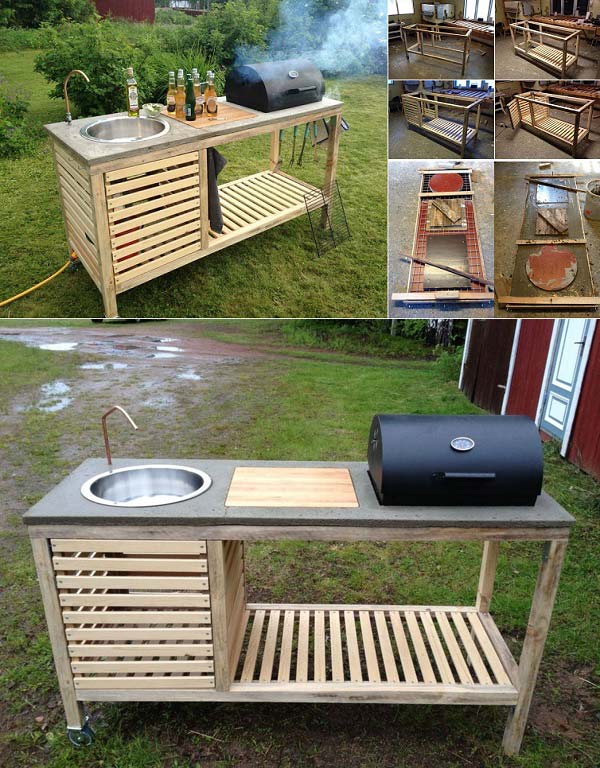 13. Effortless DIY Grill Station with Concrete Blocks and 32" Summerset Sizzler Grill:
15. Pallet BBQ Station | Image via: reddit.com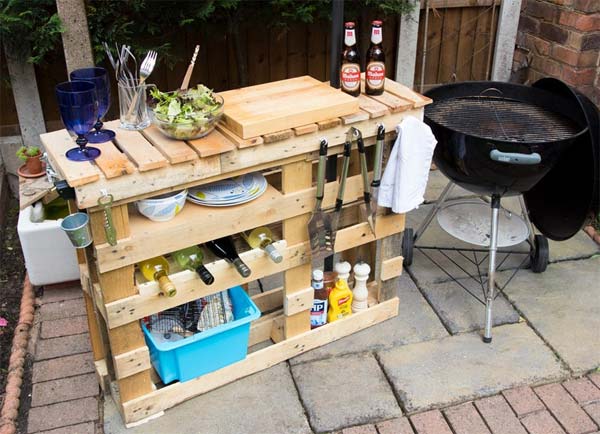 ---
---