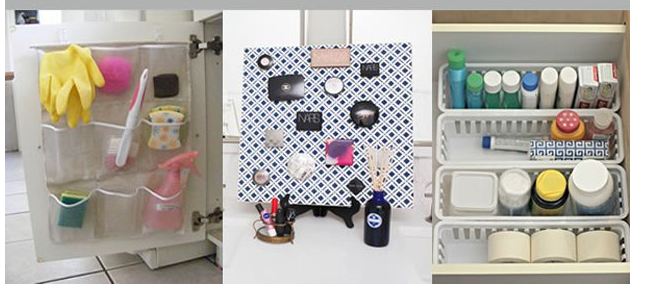 Amazing DIY Bathroom Organization Ideas
Amazing DIY Bathroom Organization Ideas
---
Different ways to maximize the space in a small bathroom, from shelving to DIY storage solutions and also some decorating ideas for small bathrooms
1. 15 Minute Organizing Bathroom Drawers


Remove the clutter and get more space with these bathroom drawer organizing tips. Don't forget to check the expiration dates of your products and use inexpensive baskets to keep them organized. Check it out here.
2. Toothbrush Organizing Solution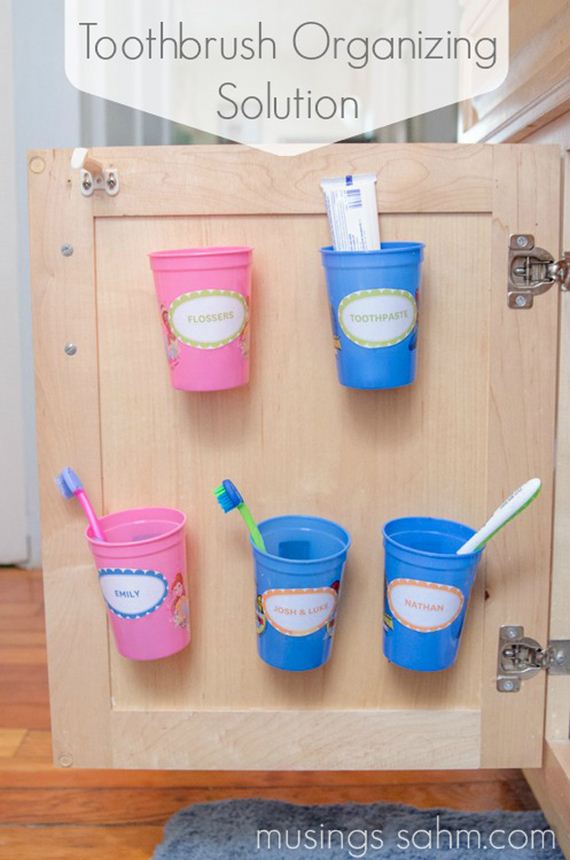 Keep your toothbrushes out of plain sight and organized with this super easy solution. Check it out here.
3. Organize with a Magnetic Strip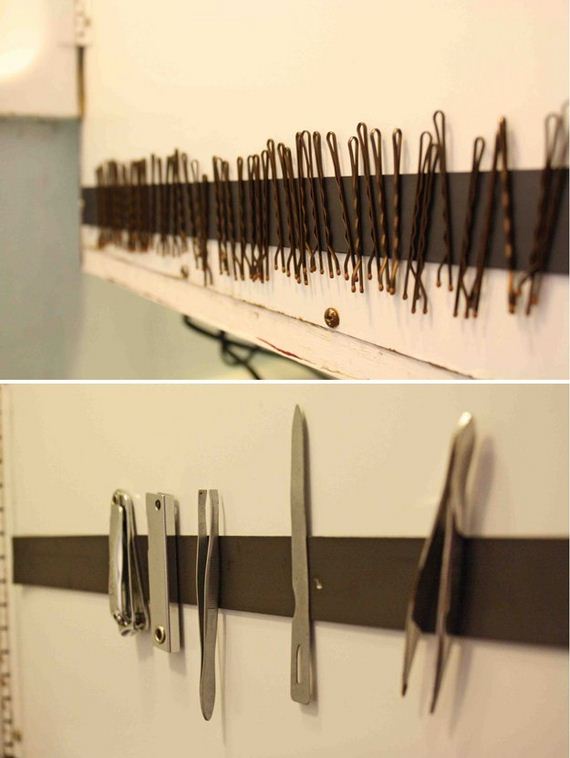 Do you keep on losing your bobby pins, tweezers and clippers? Here's a 2-minute solution to solve that dilemma. See it here.
4. DIY Bath Towel Storage

Have more space for your bath towels with this super easy hack you can do in just five minutes! Check it out here.
5. Bathtub Salt Organization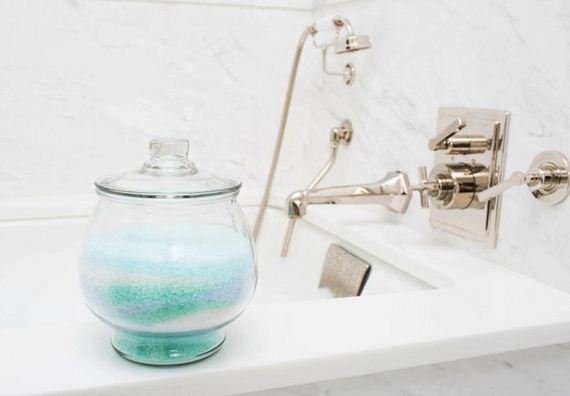 I love bathtub salts! If you have a lot in different packaging, consolidate them like what was done in the picture. It makes an awesome bathroom decor too! See it here.
6. DIY Potty Trainer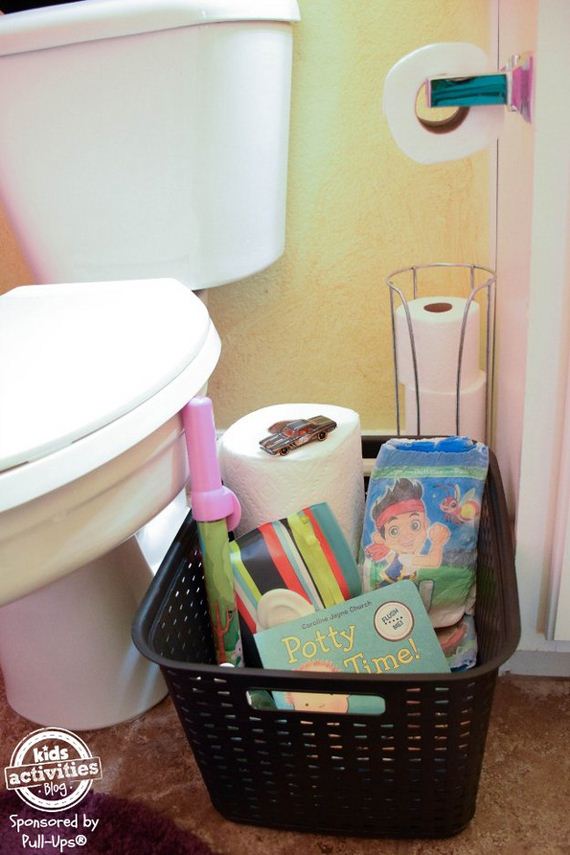 Having a toddler can be a mess in the bathroom especially when you're potty training. Get everything organized and within easy reach while doing so. Check it out here.
7. Ladder Up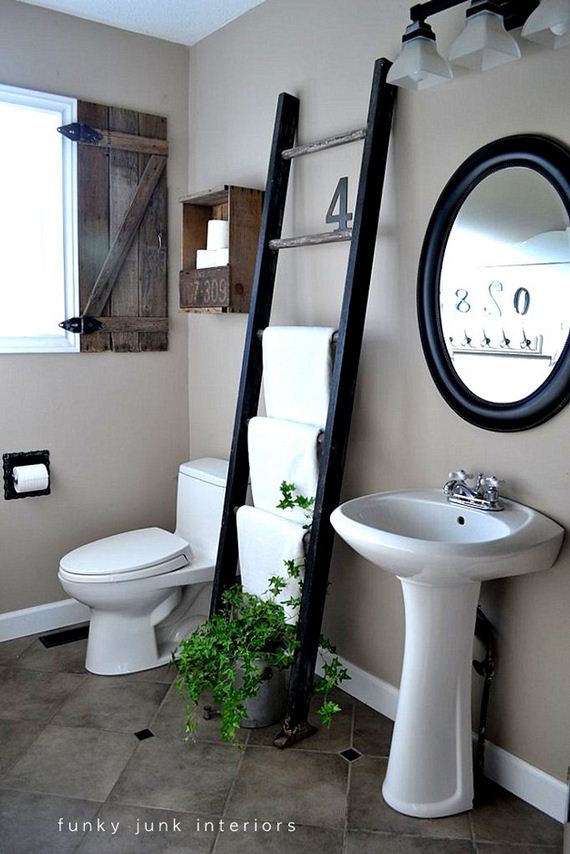 Don't you just love it when the stuff you use to organize can also be a DIY decor? Use an old ladder to hang your towels. See it here.
8. Tray Organizer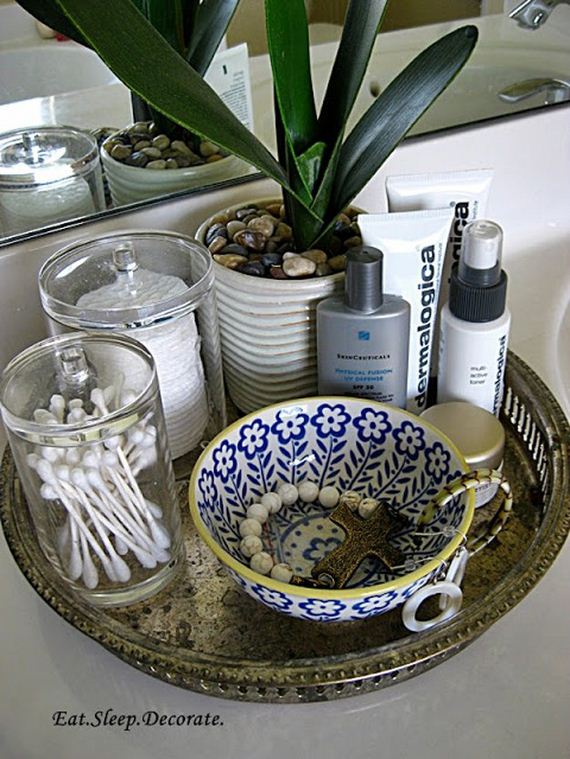 Organize your beauty supplies by simply adding a tray from a thrift store. Check it out here.
9. Hang it on Shower Rods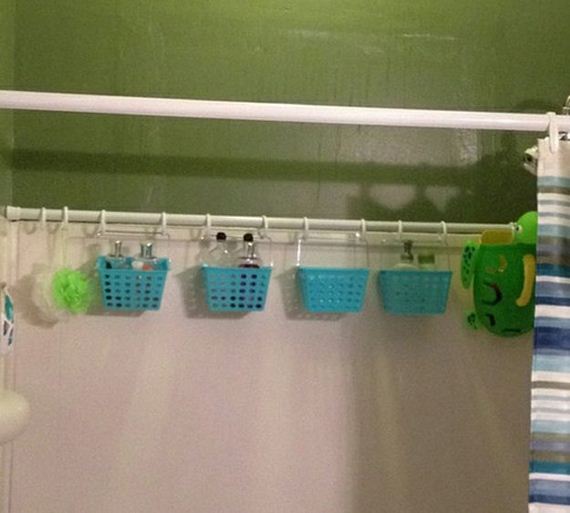 You'll realize you get so much more space when you hang things. With your shower curtain hooks, hang small baskets to keep your toiletries.
10. File Box Appliance Storage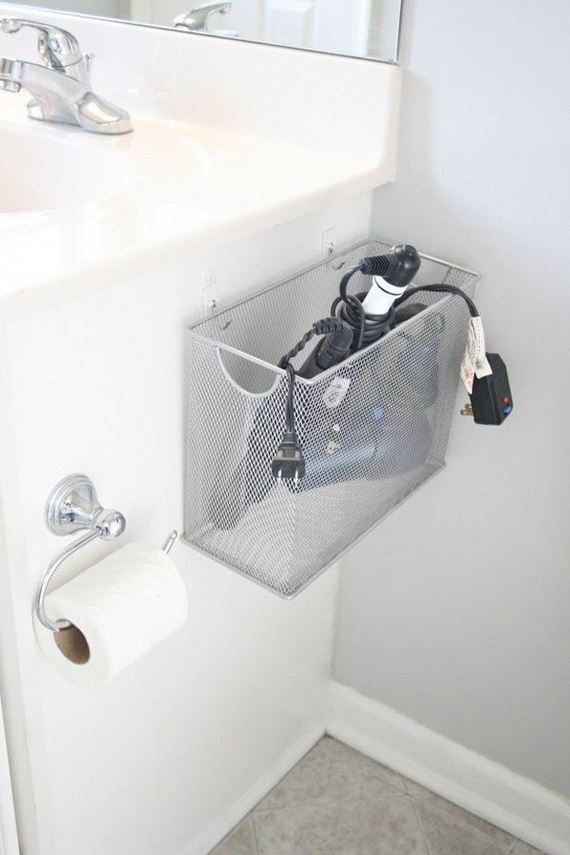 Easily store all your hair appliances even after using them with this cleaver storage solution. Check it out here.
11. Makeup Organizer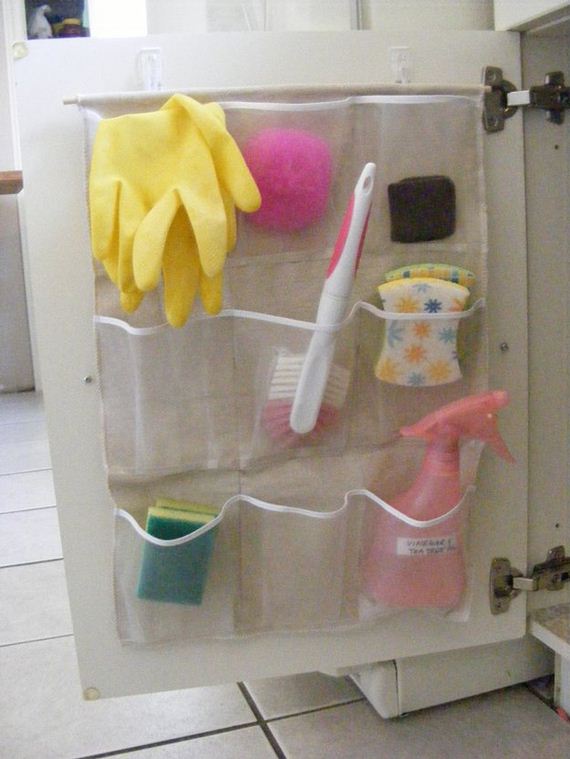 You can make one or you can also use a shoe organizer. It's great to hang behind cabinet doors for extra storage space. Check it out here.
12. DIY Pocket Organizer

Girls have so much stuff they keep in the bathroom, don't leave them lying around. Organize with this cute hanging IKEA hack organizer. See it here.
13. Cute Hanging Organizer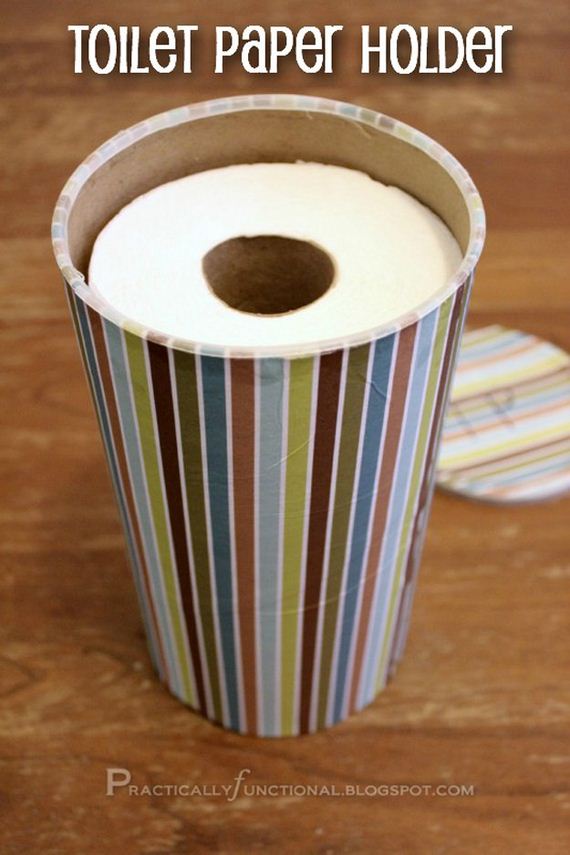 If you need a quick and easy tissue paper holder that will also look pretty, check this out.
14. Tissue Paper Holder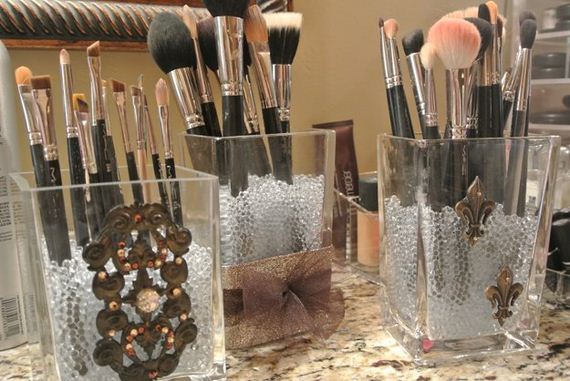 Most ladies do their makeup in the bathroom, have your brushes within reach with this creative makeup brush holder. See it here.
15. DIY Makeup Brush Holders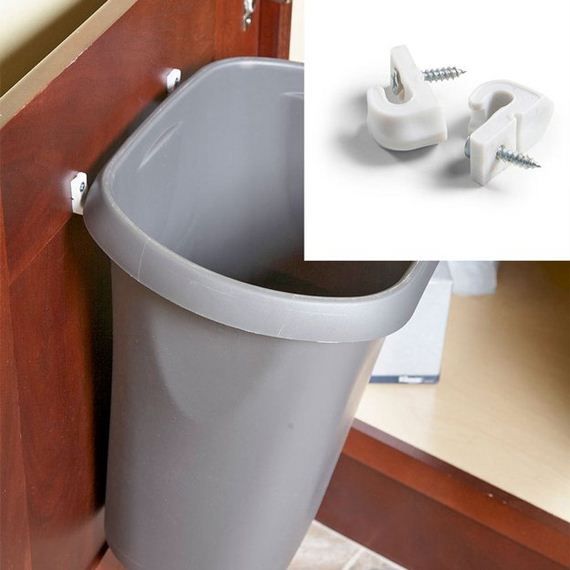 Have the problem of the trash can sometimes getting out of place and getting kicked around? Solve it! Check it out here.
16. Swinging Trash Can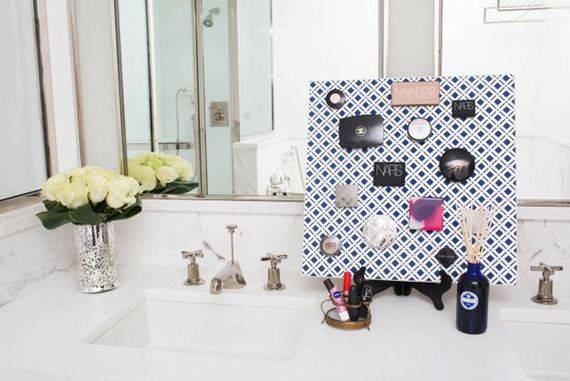 Never lose your makeups with this magnetic organizer. It's makes great display too. See it here.
---
---