DIY Cufflinks Ideas
DIY Cufflinks Ideas
---
These cufflinks are not only cheap and chirpy but they can be completely customised to suit your Dad's personality and taste! They would also make great gifts for the father of the bride and groom or you could even make matching cufflinks for your groomsmen! Here's how to make them…
1. Repurposed Rivet Cufflinks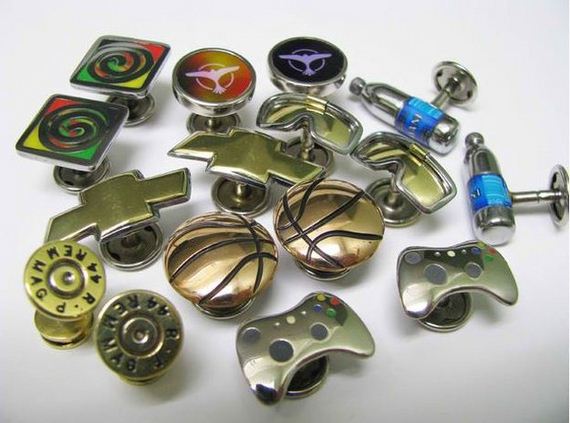 Choose the design of your choice and follow the instructions here.
2. Monogrammed Leather Cufflinks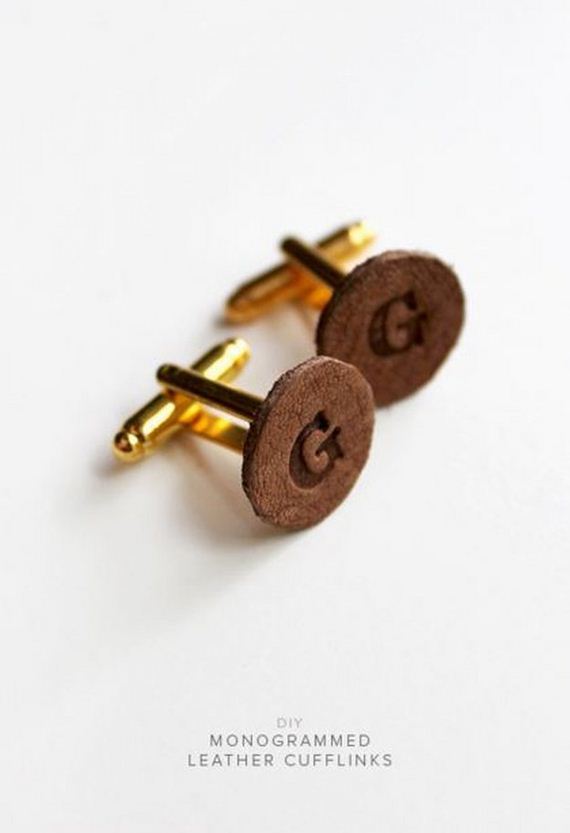 Simple but elegant. And very masculine! Find the details here.
3. DIY Steampunk Cufflinks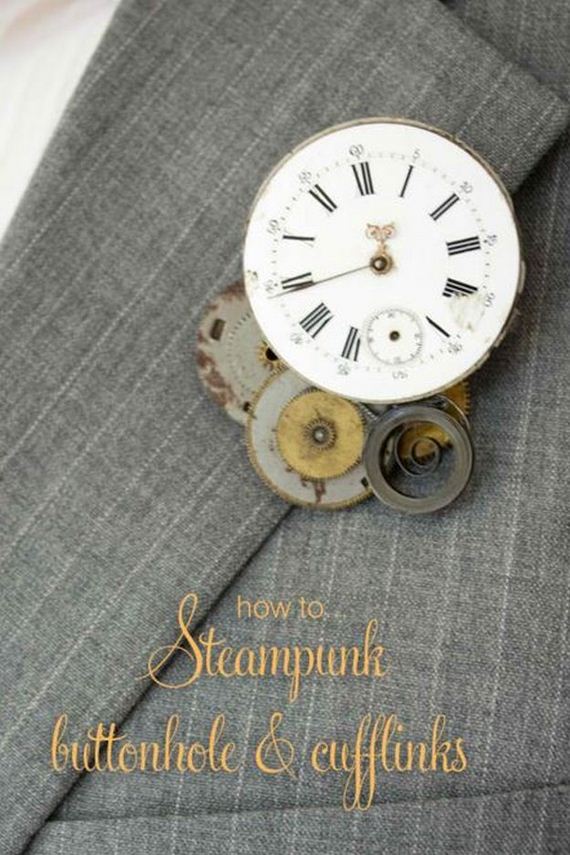 Go funky with this steampunk cufflinks idea. Check out the tutorial here.
4. 5 Minute DIY Cufflinks
Last minute gift idea that will be surefire hit! Find the tutorial here.
5. Custom Wedding Cufflinks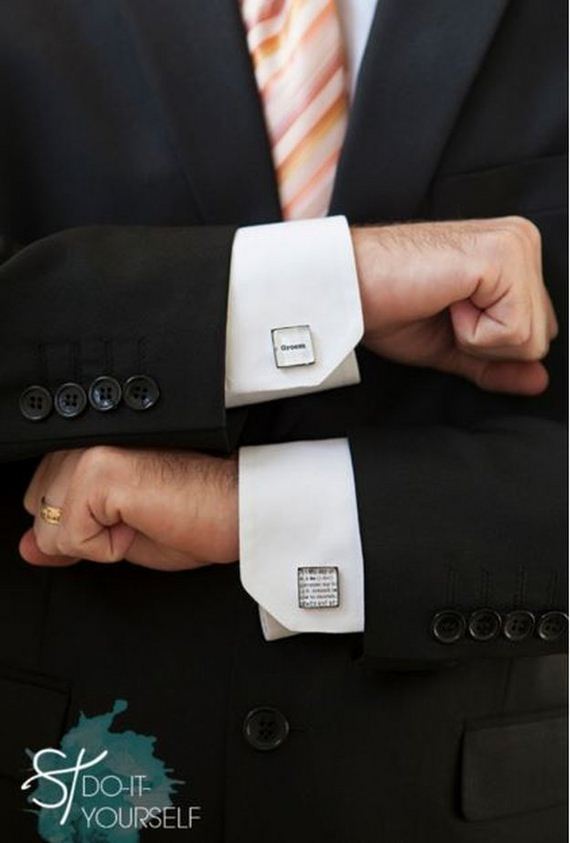 Why not go with a personalized cufflinks for your big day or other special occasion? See tutorial here.
6. DIY 60 Second Cufflinks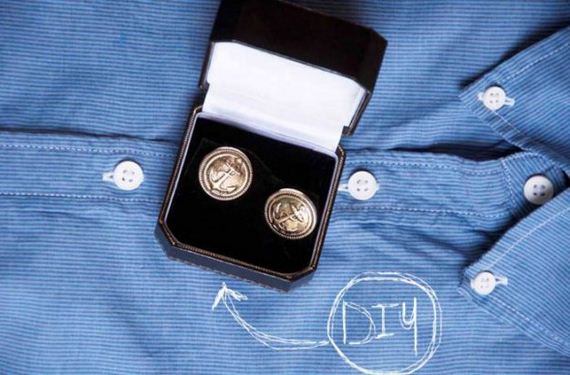 Cufflinks in a minute? Why not?! Check the tutorial here.
7. DIY Baseball Cufflinks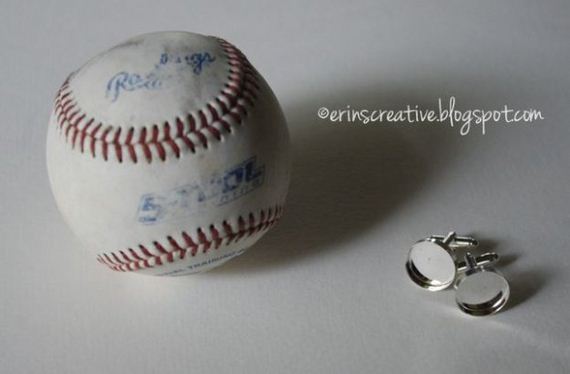 Repurpose those old baseballs and create cool personalized cufflinks. Perfect for the baseball fan in your life. Step-by-step tutorial here.
8. DIY Kid-Designed Cufflinks Design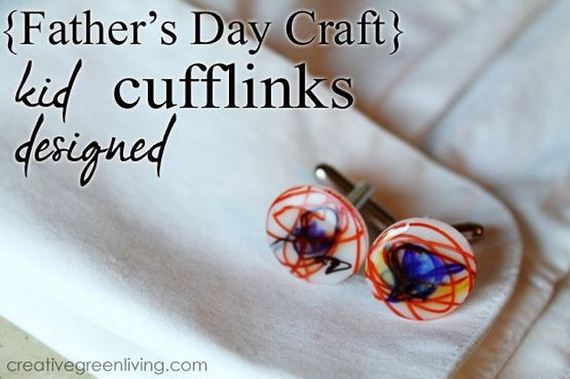 Your father will love these, and appreciate the effort. Find the full tutorial here.
9. Upcycled Blue Pencil Cufflinks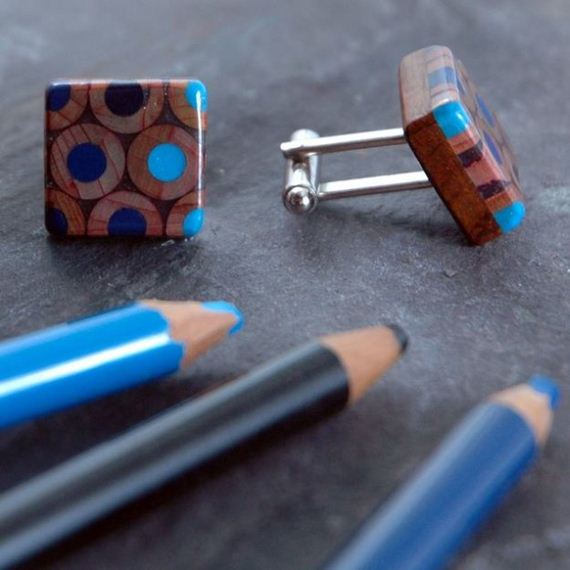 Truly beautiful upcycled cufflinks. More details here.
10. Scrabble Cufflinks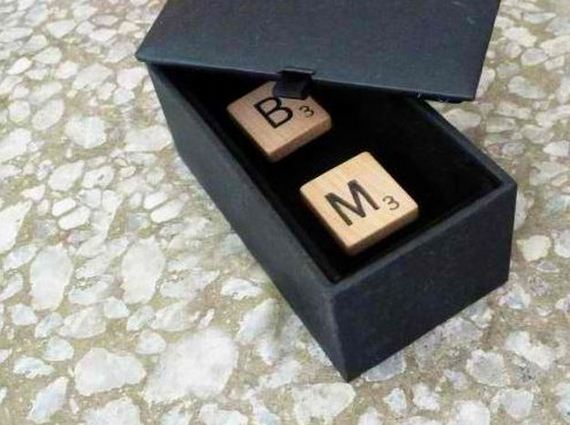 Be witty and wordy with these scrabble cufflinks. Hint: use his initials. Get the scoop here.
11. DIY Bullet Cufflinks
"Once you point the gun, you better pull the trigger." Forget that! Create bullet cufflinks instead. Watch the video tutorial here.
12. Polymer Clay Cufflinks
Looking for a totally unique DIY cufflink idea? Try making them with Polymer clay. Video tutorial can be seen here.
13. Batman Cufflinks | DIY Tutorial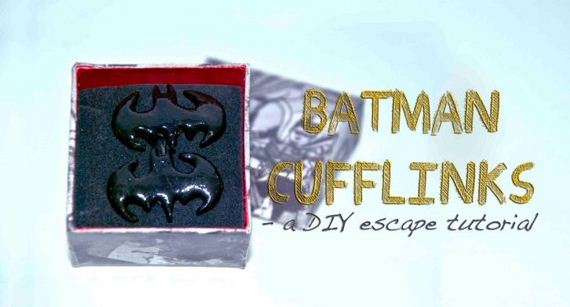 Does your hubby love comic books and action figures? Then these are the cufflinks for him! Check out the tutorial here.
14. Heart Cufflinks
Who said that you can only make a heart cufflinks for Valentine's Day? Video tutorial can be seen here.
15. Fabric Cufflinks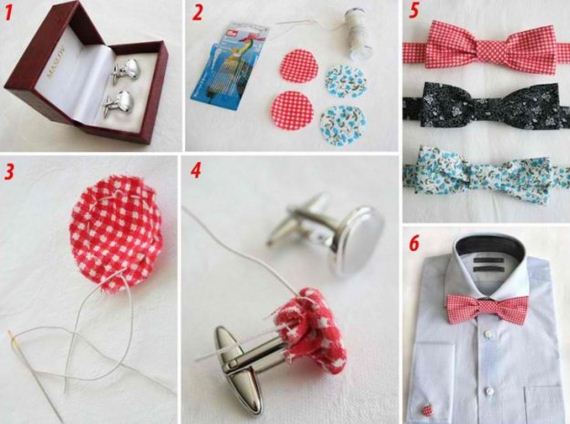 The best part: you can match them to your tie or bow tie! Details here.
16. Crochet Emoji Cufflinks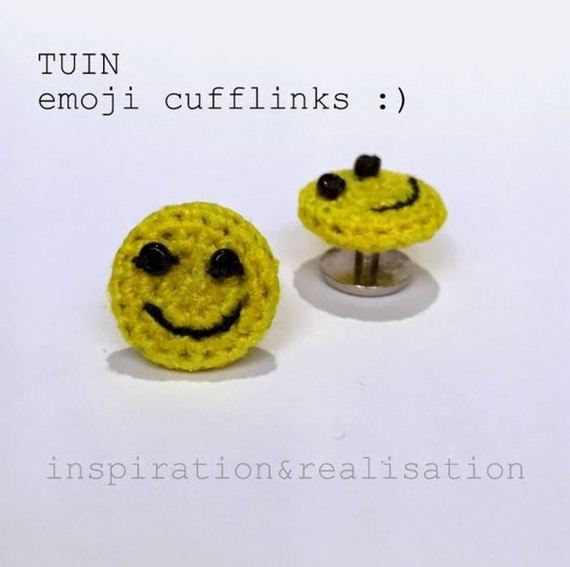 You only need some yarn to make these adorable cufflinks. Find the details here.
17. Button Cufflinks Tutorial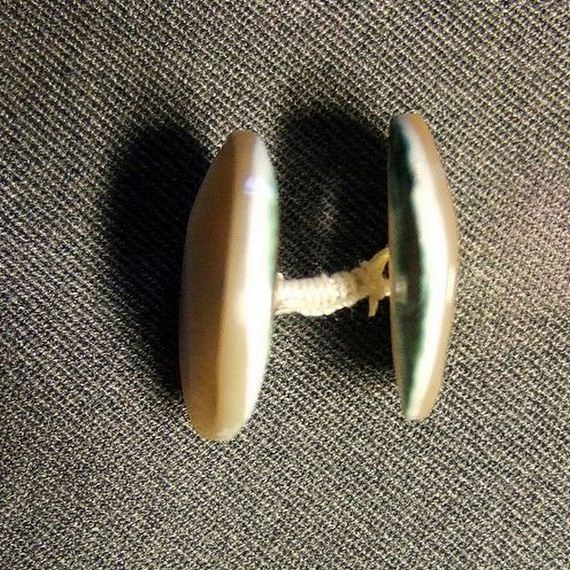 Looking for a really simple DIY cufflink idea? Try this one. Click here for the easy tutorial.
18. Retro Lego Cufflinks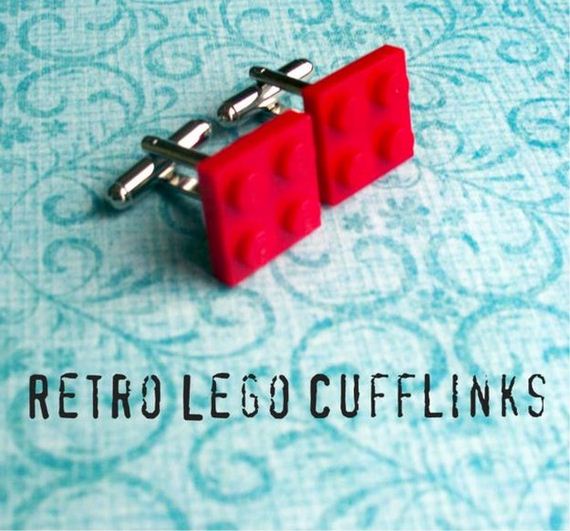 Building blocks? More like great for building cufflinks! Follow the tutorial here.
---
---