20 DIY Candy Bouquets
20 DIY Candy Bouquets
---
Celebrate all kinds of events with these 20 DIY candy bouquets!
1. Valentine's Day Boyfriend Bouquet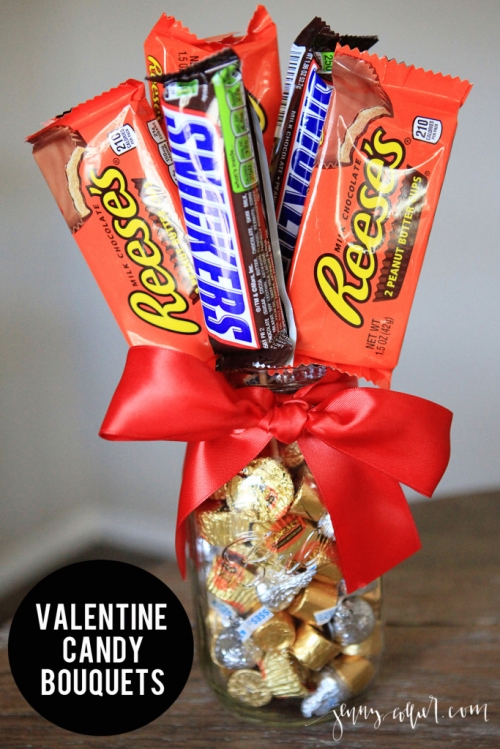 Jenny Collier made this super easy Valentine's Day candy bouquet that would be perfect for any of our boyfriends! Don't you think? Just include his favorites!
2. Lollipop Flower Bouquet
Adorable for shower decor or as a lovely little thank you, we're loving these lollipop flowers. Check it out at Helpful Homemade.
3. Extra Sweet Bouquet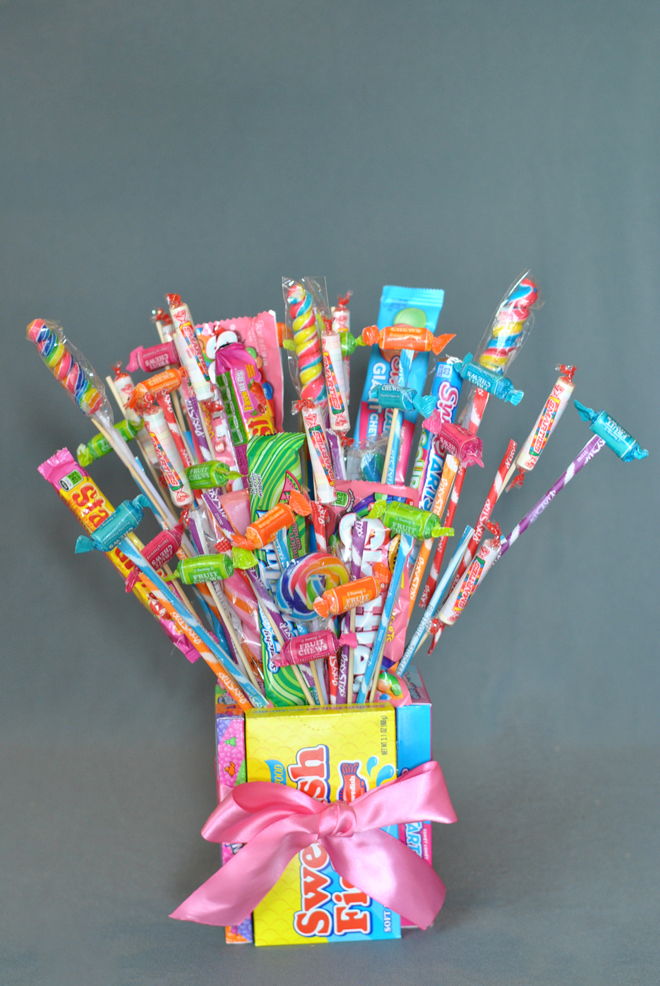 Pizzazzerie made up an extra sweet candy  bouquet. All sours and no chocolate, it's a colorful and fun treat.
4. Soda Can Candy Bouquet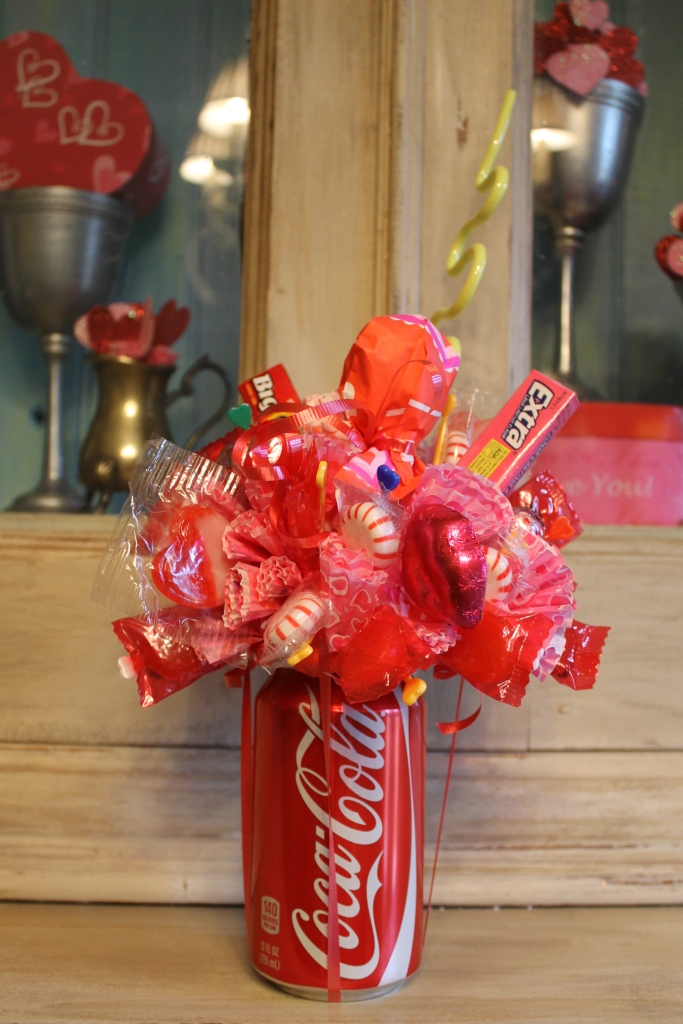 Start off your candy bouquet with a soda pop! Just hop on over to Miss Kopy Kat for all the details.
5. Reese's Fan Bouquet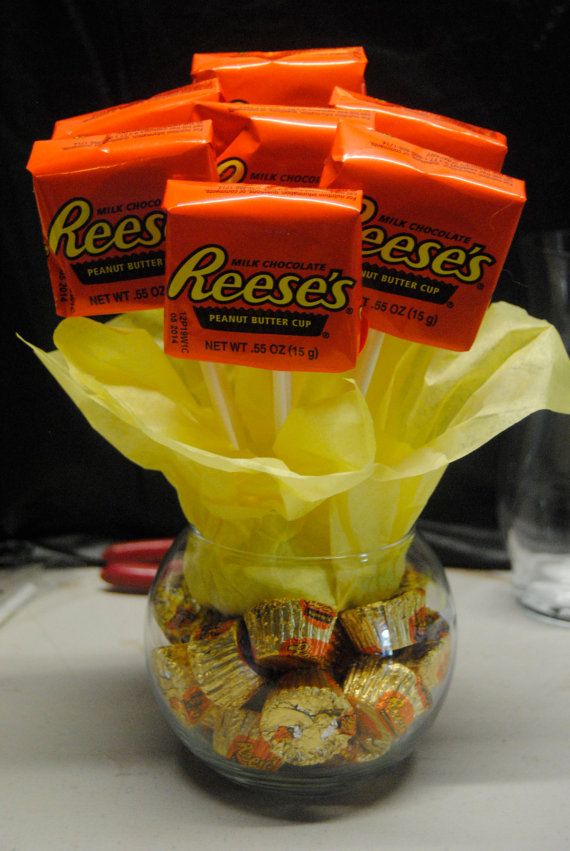 Who loves Reese's? We know you do, they're a favorite among most and that means they're the perfect piece of candy to inspire your bouquet around. (via)
6. Candy Bar & Cash Bouquet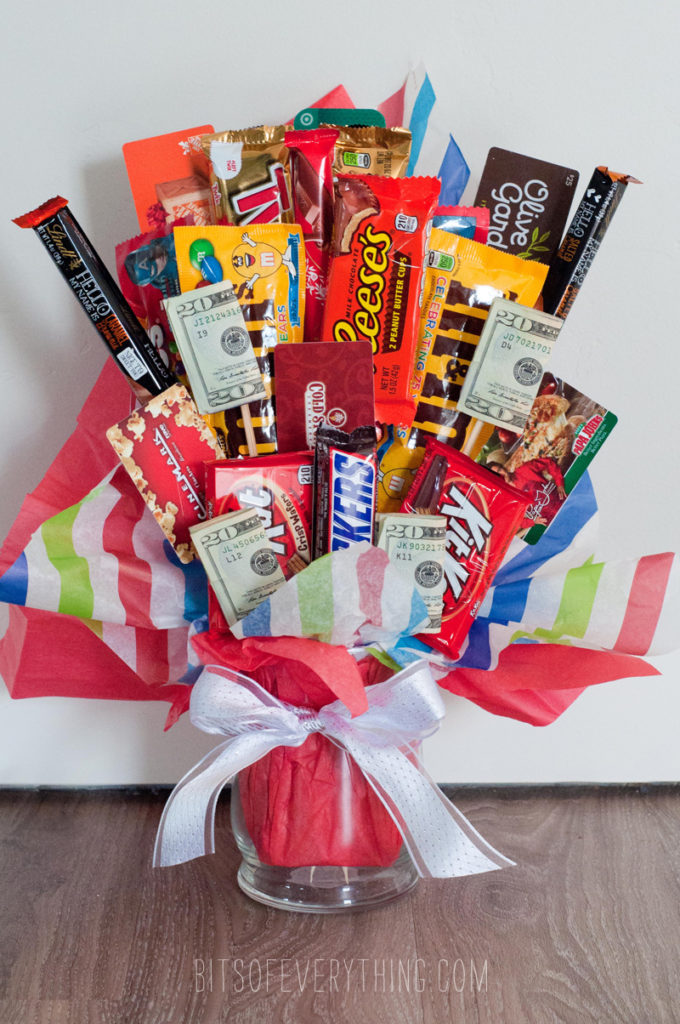 You could also throw in a bit of cash when creating your candy bouquet. Perfect for a graduation or a birthday, we found this one at Bits of Everything.
7. Tootsie Pop Flower Bouquet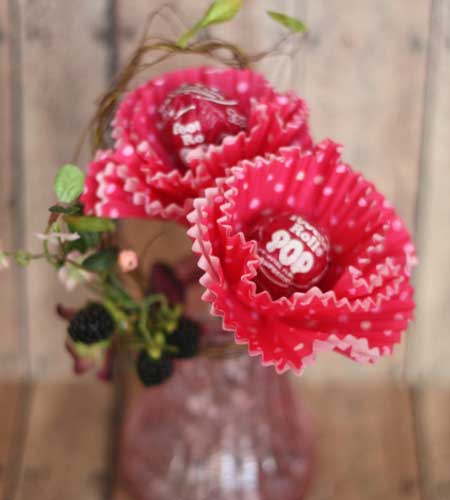 The Frugal Female made lollipop flowers too! But this time it was with the classic Tootsie pop and cupcake liners!
8. Football Chocolate Candy Bar Bouquet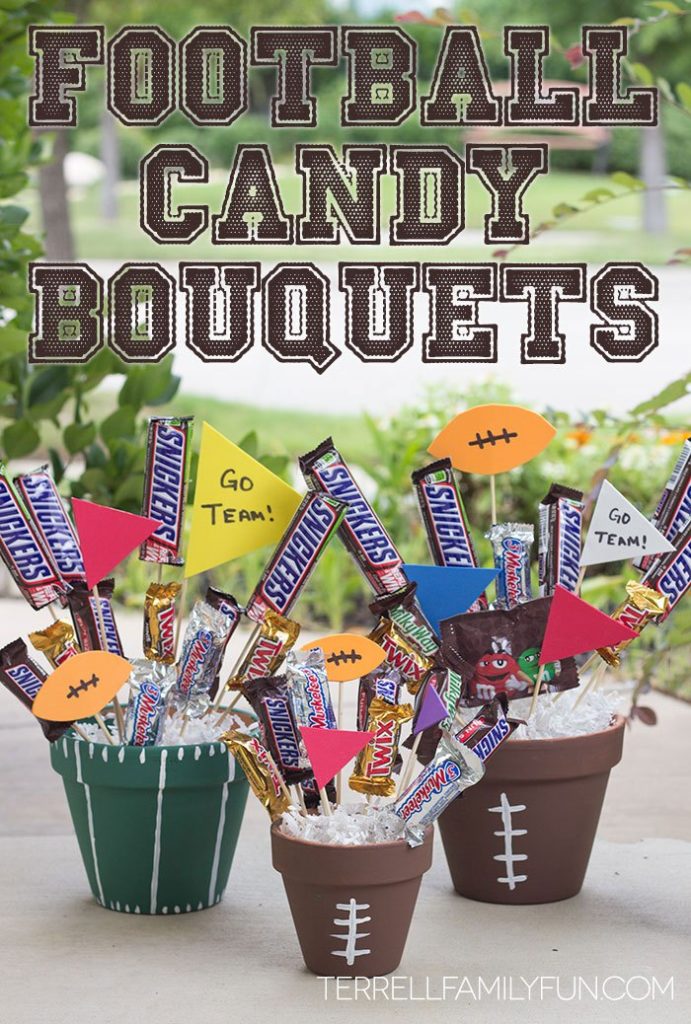 Terrell Family Fun made candy bouquets inspired by football season! The men in the family will love these!
9. Thanks A Million Bouquet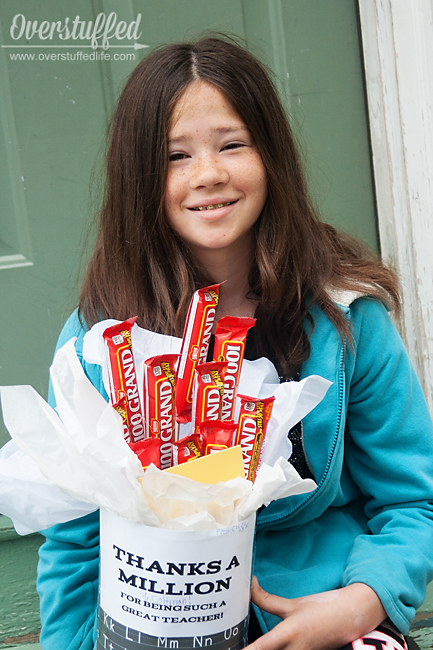 Overstuffed went above and beyond with this "thanks a million" bouquet. Fill it with 100 Grands and gift away!
10. Father's Day "Man" Bouquet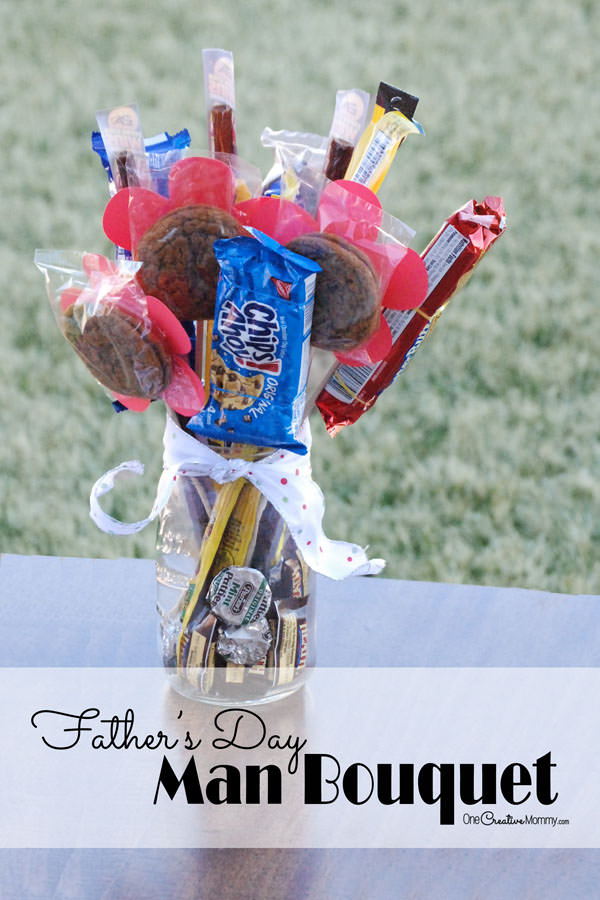 One Creative Mommy fashioned a bouquet around Father's Day with all the "manliest" candy around. Give your dad a giggle with this one.
11. Easter Candy Bouquet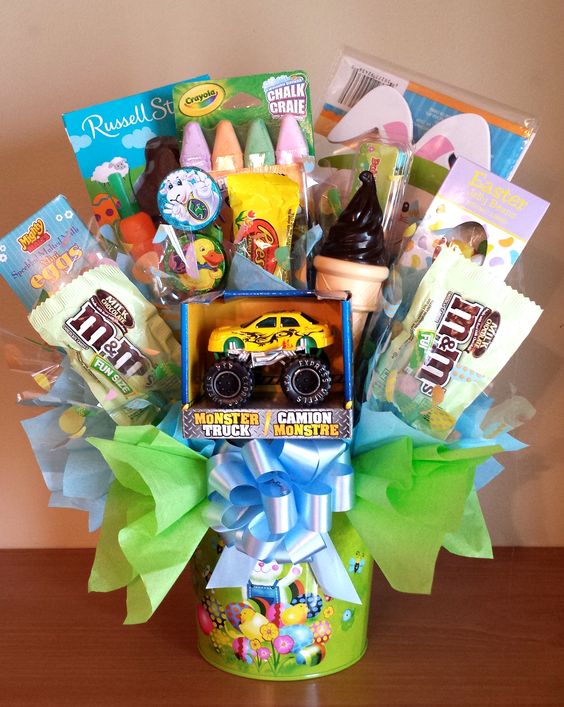 You can even make up a candy bouquet for Easter! And includes little trinkets for your kiddos inside. (Pinterest)
12. Classic Candy Bouquet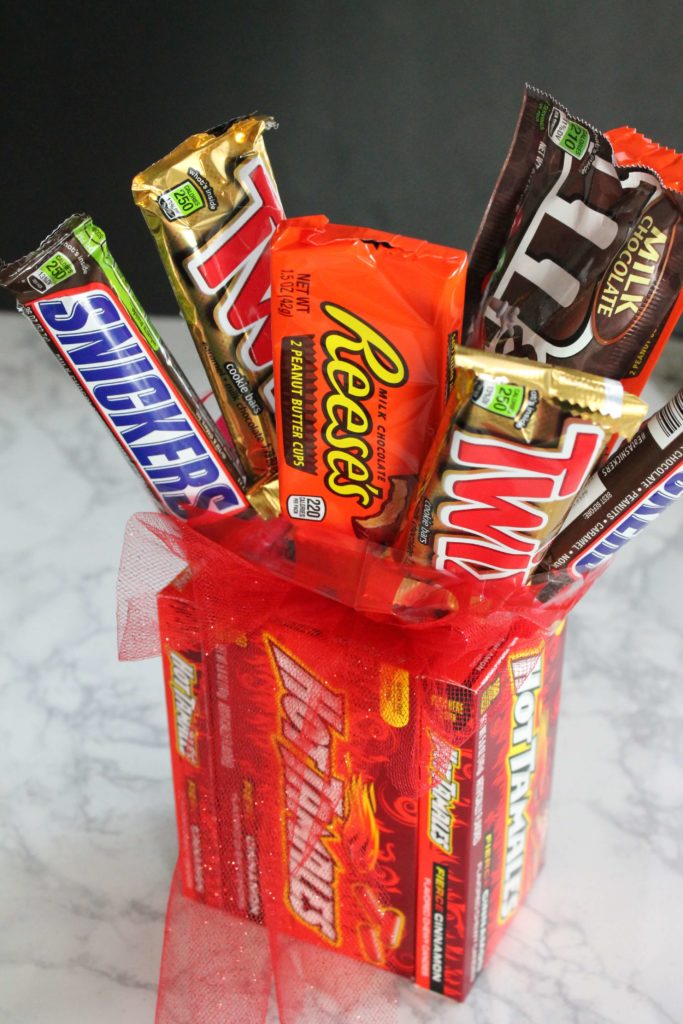 Passion for Savings shows us how to make an easy and classic candy bouquet. Follow along with the easy tutorial after the jump.
13. Candy Basket Bouquet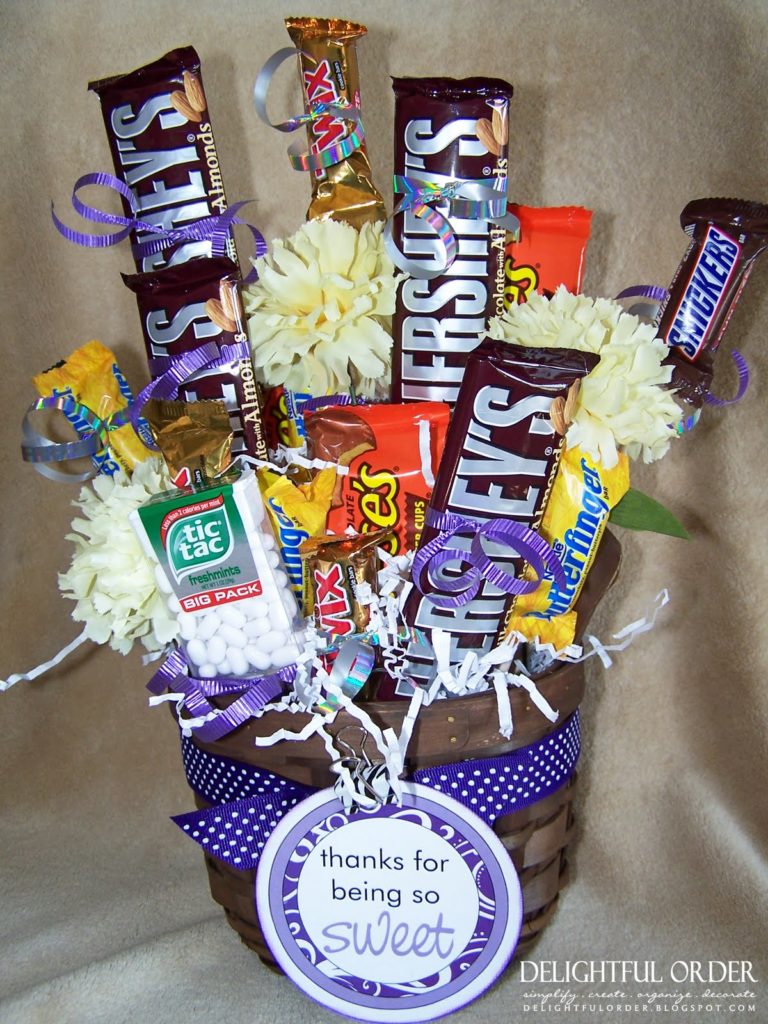 To make things a bit easier, start off your candy bouquet with a basket. Delightful Order will teach us how!
14. Candy Jar Bouquet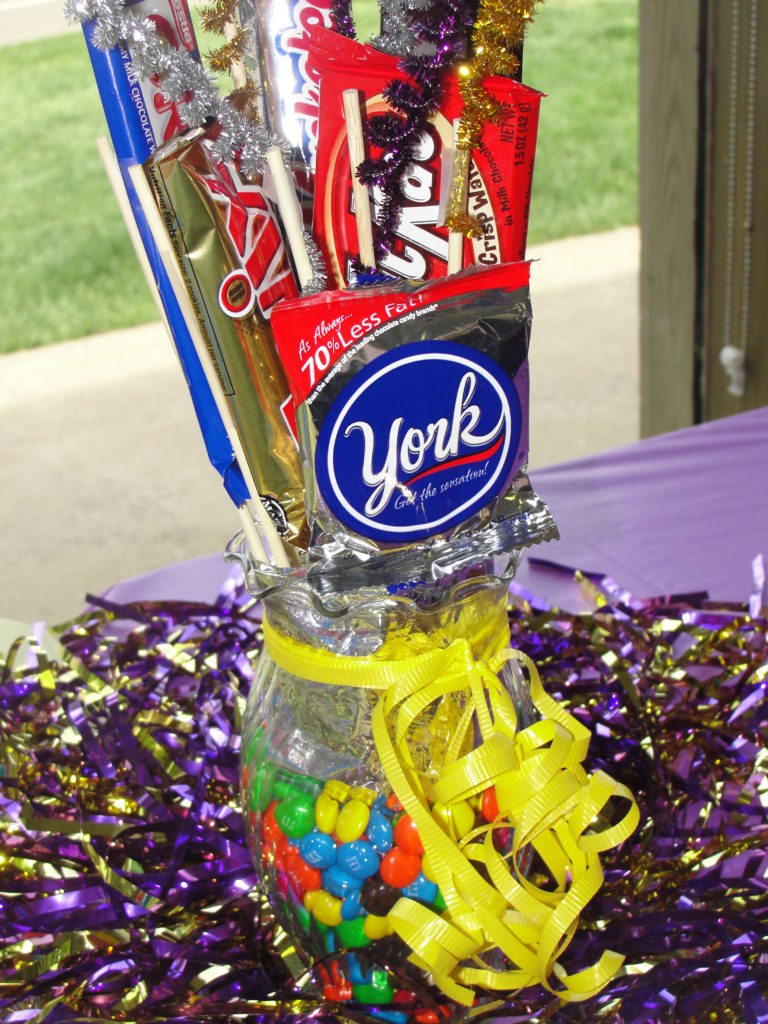 4 Sons 'R' Us used a jar for their foundation. Fill it with your favorites and build it from there!
15. Photo Mug Bouquet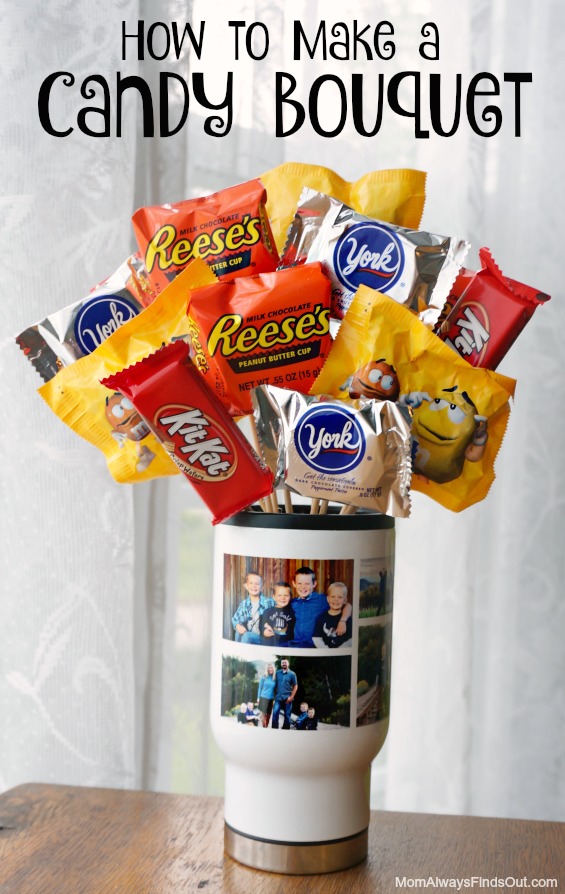 We're loving this charming idea from Mom Always Finds Out. It's a beautiful Mother or Father's day gift, don't you think?
16. Sweet 16 Bouquet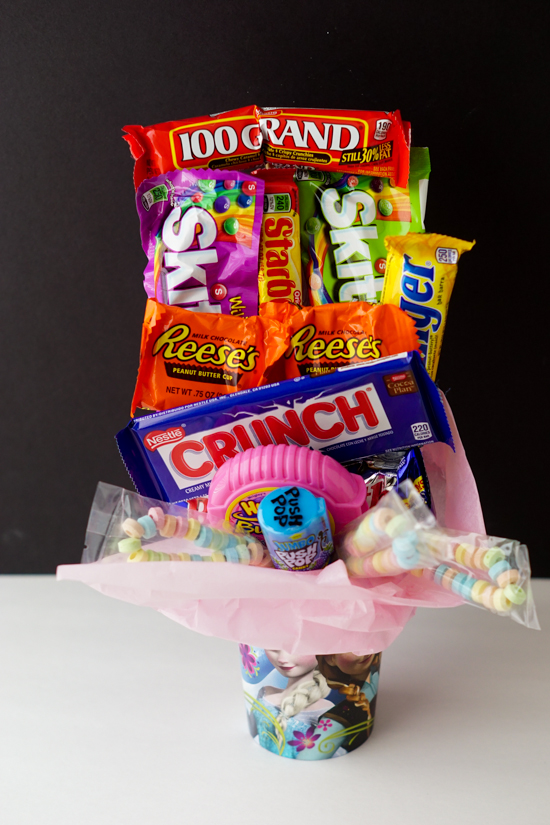 Everyone loves candy, even 16-year-olds! Check out this fun design over at Clever Pink Pirate.
17. Mother's Day Bouquet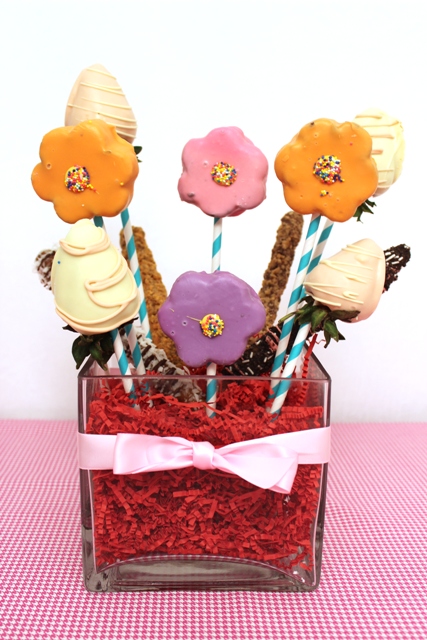 This Mother's Day bouquet was made from scratch! Dip your own candies and really personalize it! (via)
18. Candy Pail Bouquets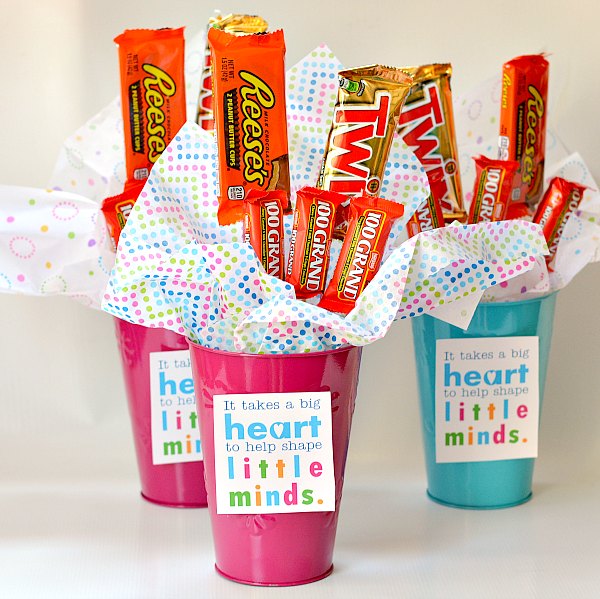 Growing Up Gabel made little candy bouquet pails that are wonderful for teacher thank you's or even for coach. Grab the details after the jump.
19. Valentine's Day Bouquet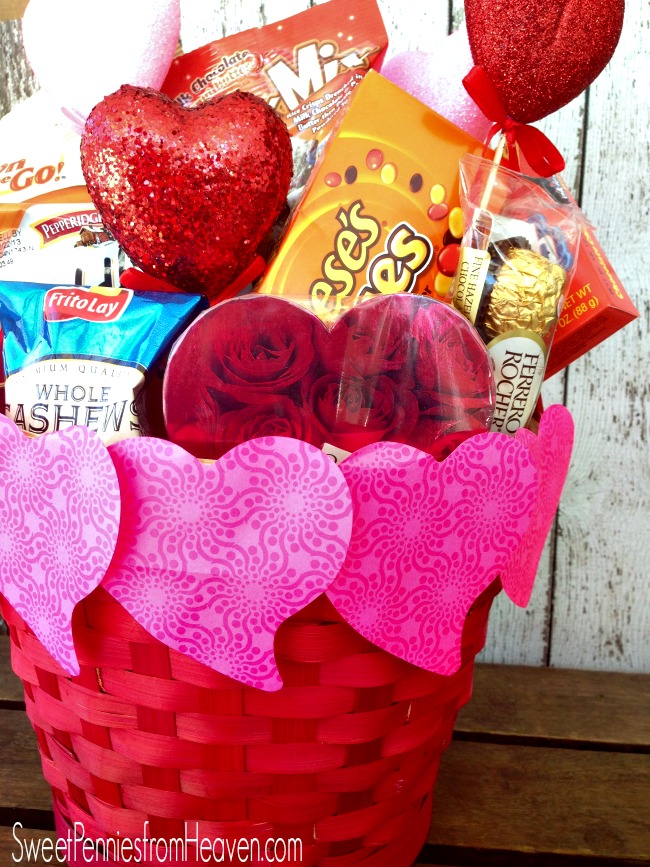 Valentine's Day is always a great time to whip up a candy bouquet. You can even throw in some favorited snacks too. (via)
20. Candy Bar Wreath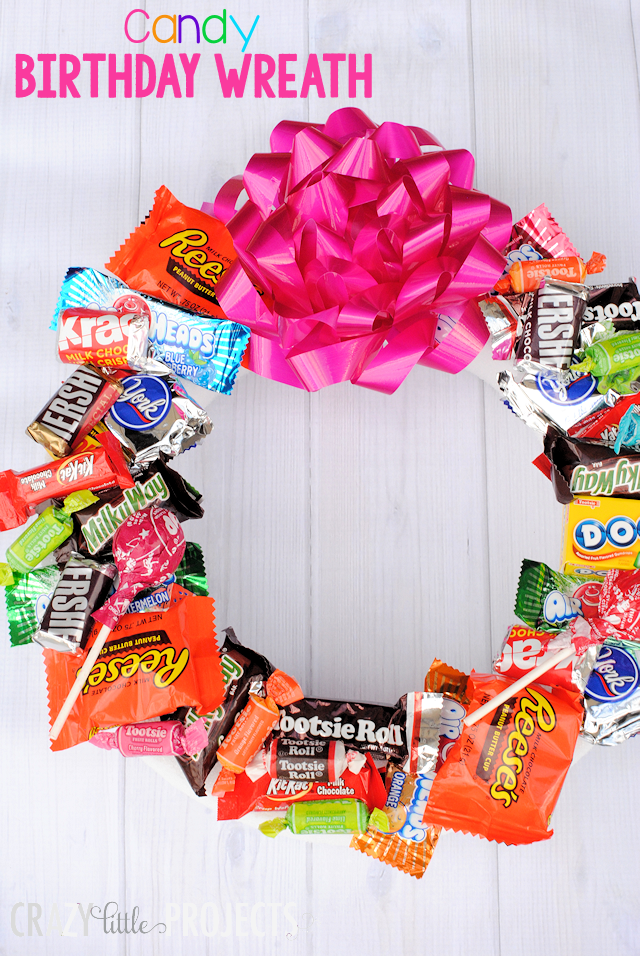 Crazy Little Projects didn't make a bouquet, they made a wreath! And it was so adorable we had to throw it in the mix too.
---
---