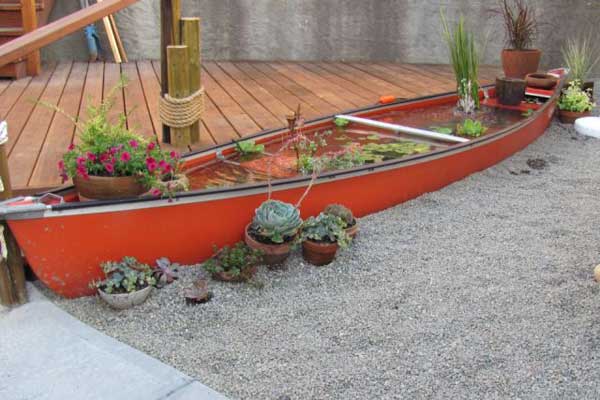 23 Inspiring Ways To Repurpose Used Boats
23 Inspiring Ways To Repurpose Used Boats
---
Discover 23 creative and inspiring ways to breathe new life into old boats. Explore innovative projects and ingenious ideas for repurposing used boats, giving them a fresh and exciting purpose.
The Old Boat Couch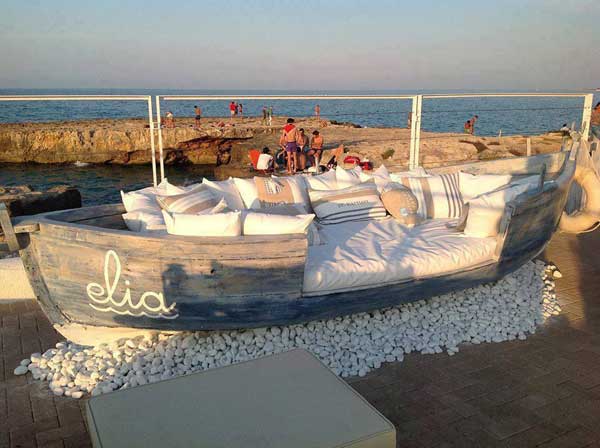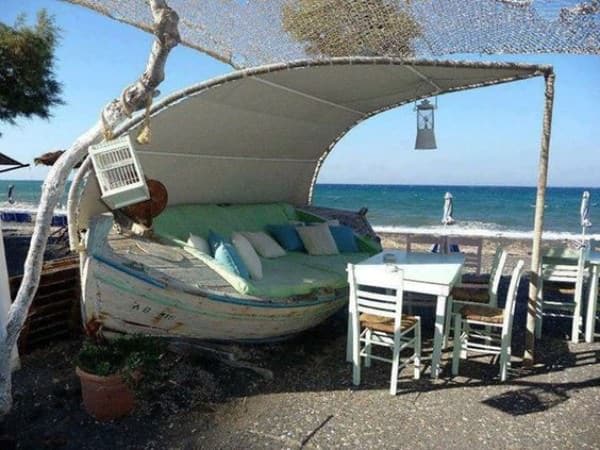 An old boat finds new life as a cozy couch. Imagine lounging on this unique piece of furniture, where comfort meets maritime nostalgia.
Old Boat Transformed into an Outdoor Kitchen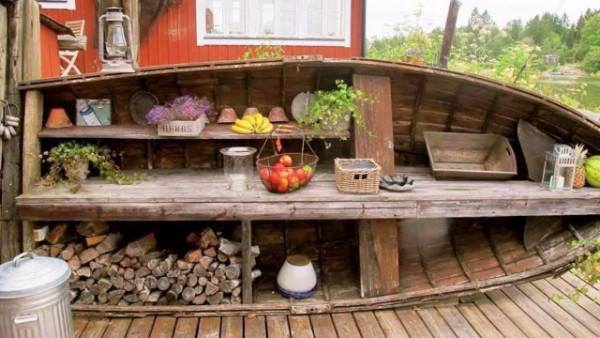 Turn your old boat into an outdoor kitchen and embark on culinary journeys in your own backyard. This clever transformation combines cooking and the great outdoors.
Cozy Bed from an Old Boat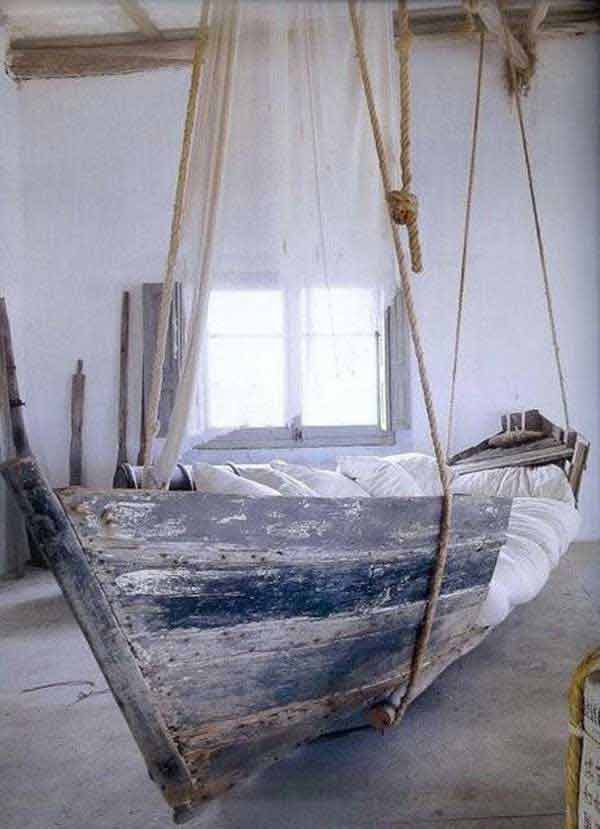 Experience the serenity of sleeping on a bed crafted from an old boat. It's a cozy retreat that brings the soothing spirit of the sea into your home.
Old Wooden Boat Turned into a Stunning Table: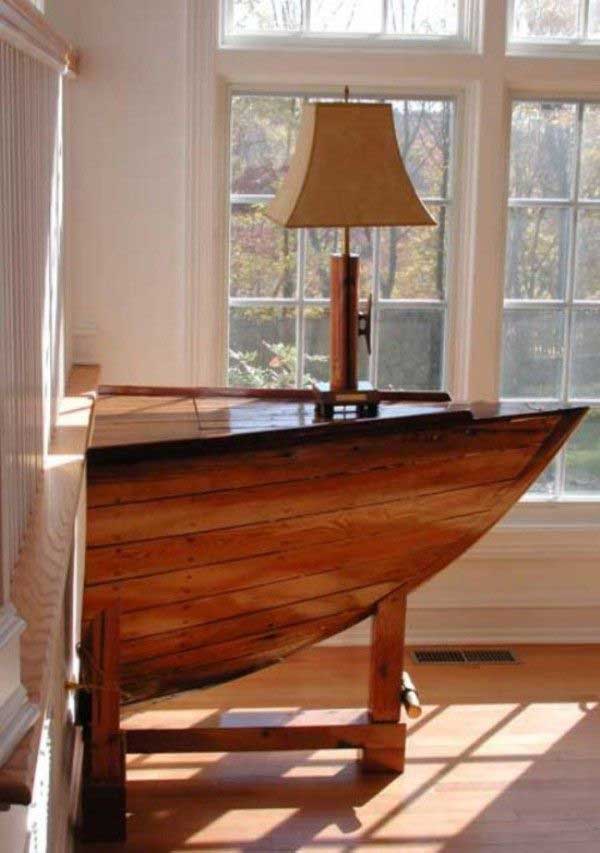 An Old Boat as a Stylish Decorative Shelf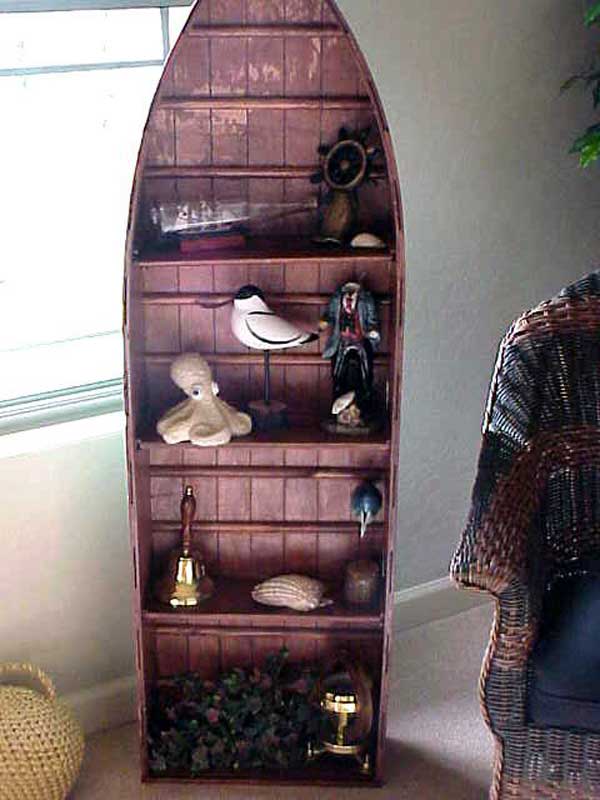 Why let an old boat gather dust when it can be a unique decorative shelf? This nautical twist on interior design is not only practical but also adds character to your space.
Display Shelves from a Vintage Wooden Canoe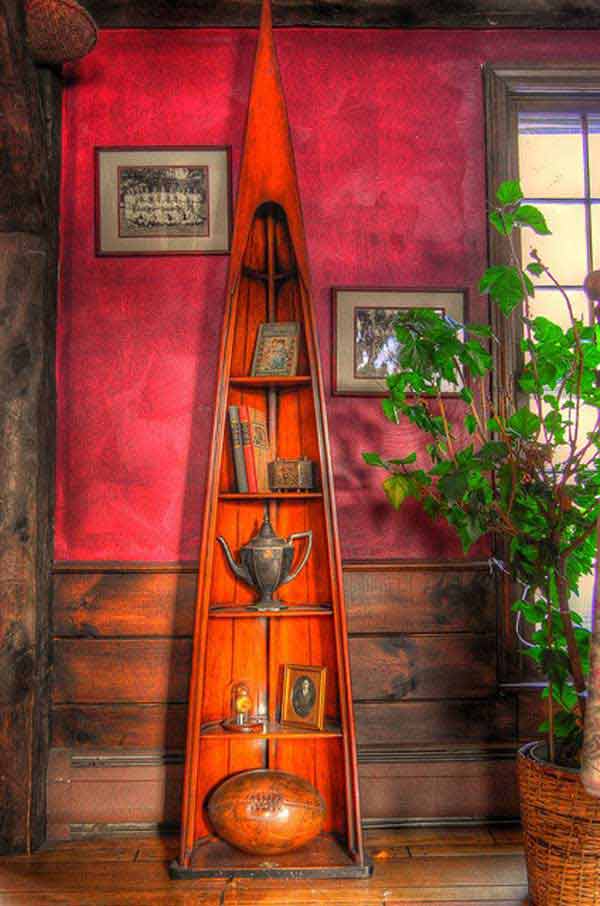 Transform an old wooden canoe into stunning display shelves that hold your treasures in style. This clever upcycling idea brings a touch of rustic elegance to your decor.
Colorful Boat Planter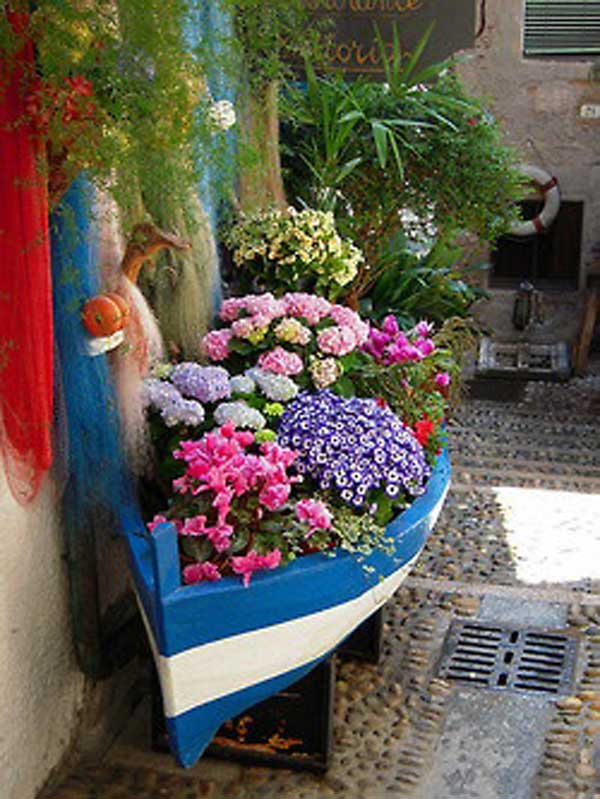 Repurpose an Old Boat into a Unique Door Frame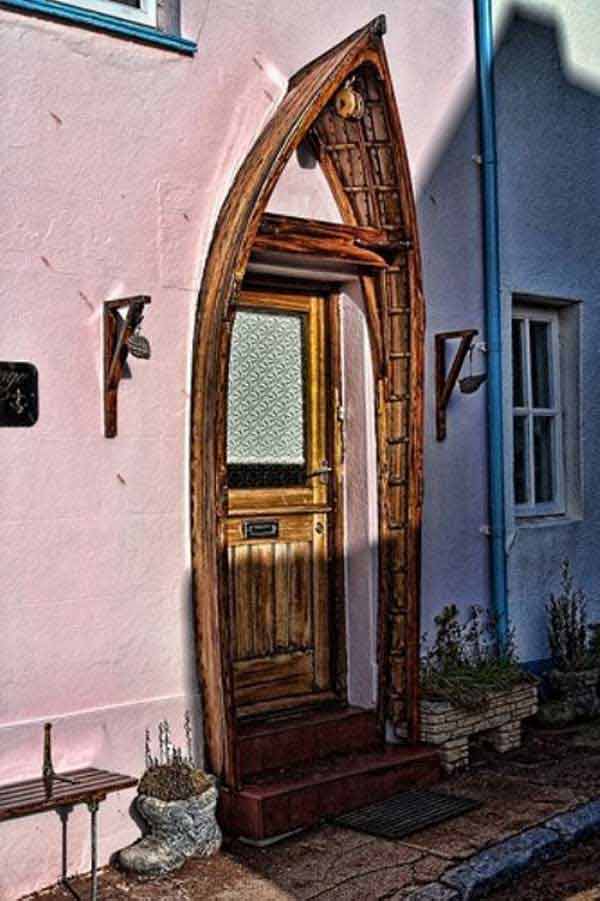 Give your home an extraordinary entrance by upcycling an old boat into a door frame. It's an unexpected twist that sets your home apart from the rest.
Boat Coffee Table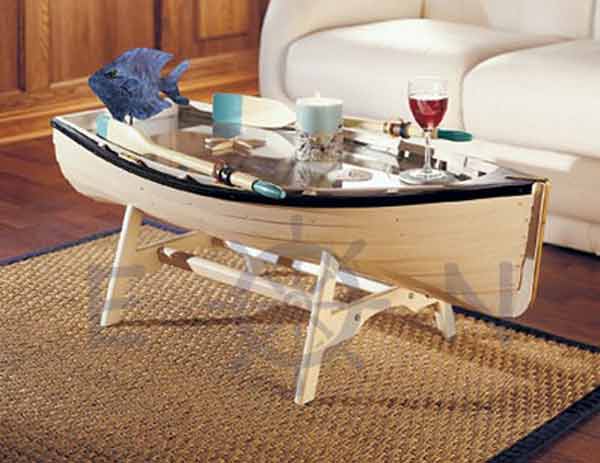 Embrace shabby chic style with a coffee table crafted from a repurposed old boat. This charming piece not only adds character but also tells a story of maritime adventures.
Romantic Boat Shelter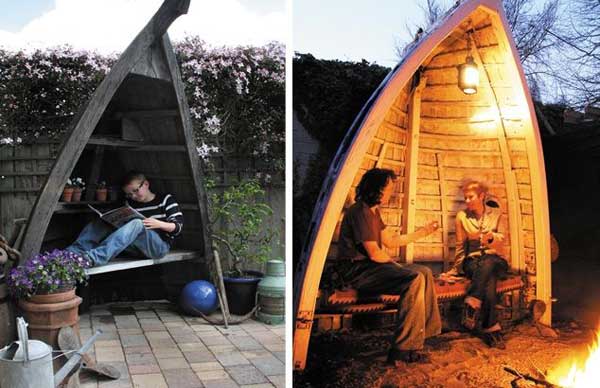 Transform your backyard into a romantic haven with a boat shelter. It's a unique way to infuse charm into your outdoor space and create a cozy retreat.
Boat Sandpit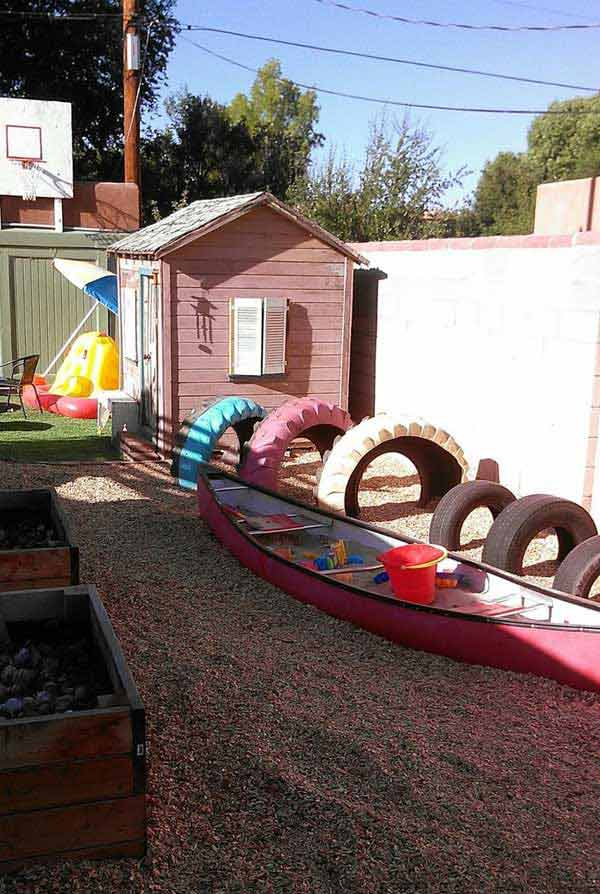 Turn an old canoe into a sandpit with the addition of some old tires. It's the perfect addition to your kids' garden, sparking their imagination and outdoor playtime.
Add a Touch of Whimsy with Boat-Planters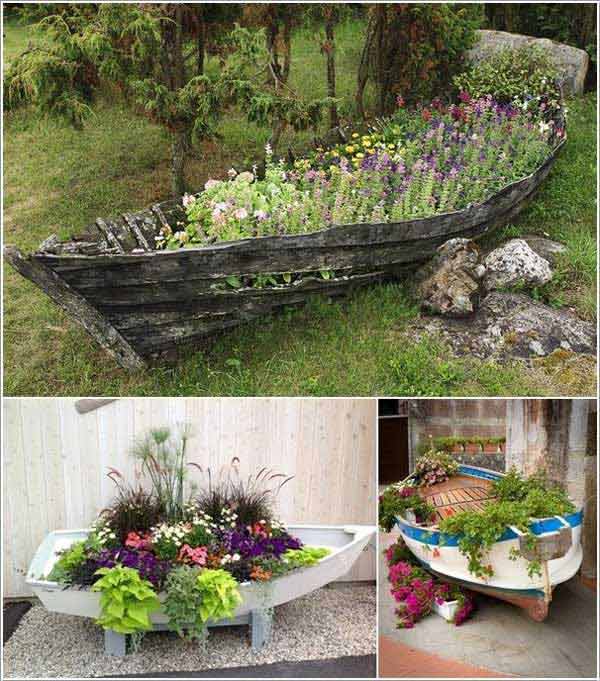 Cozy Up Your Space with a Lovesat Made from a Boat Stern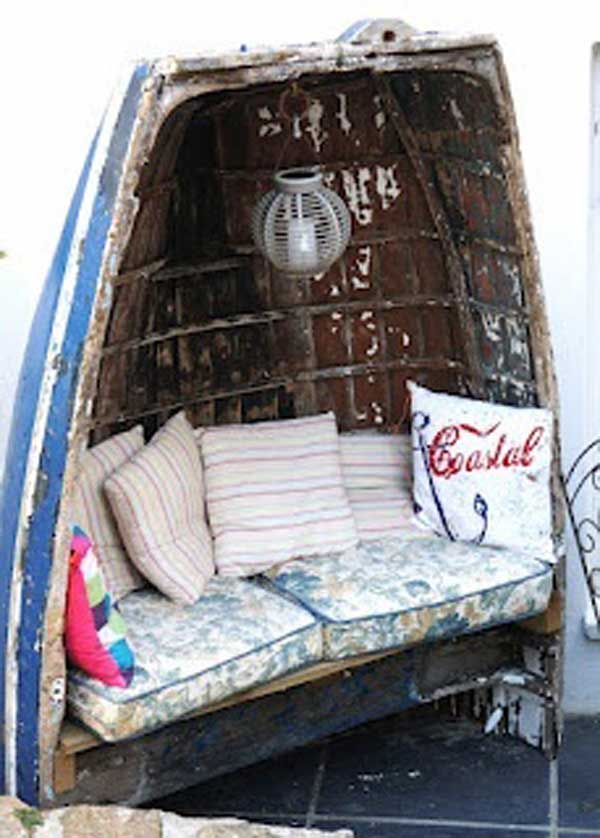 Suspended Boat Decoration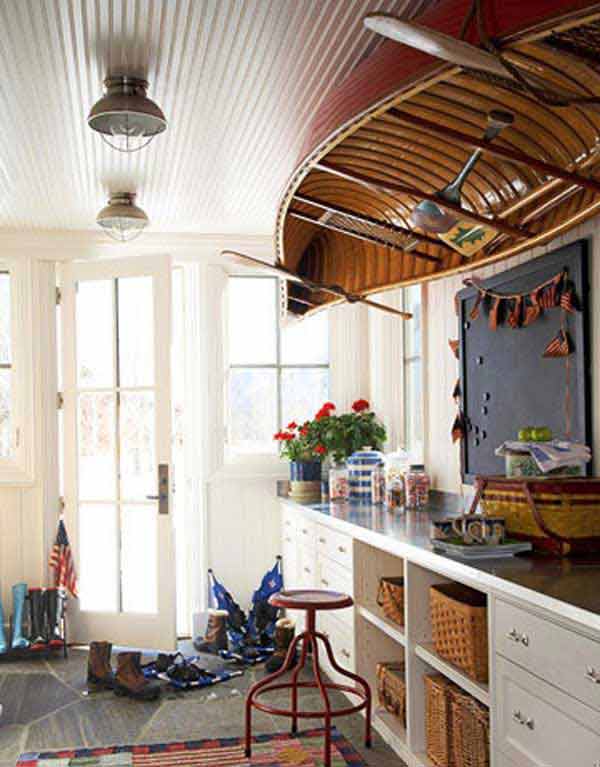 Hang an old boat from your ceiling for an original and eye-catching decoration that will leave your friends in awe. It's a conversation starter that adds a touch of maritime flair to your interior.
Boat Couch
Great Boat Bed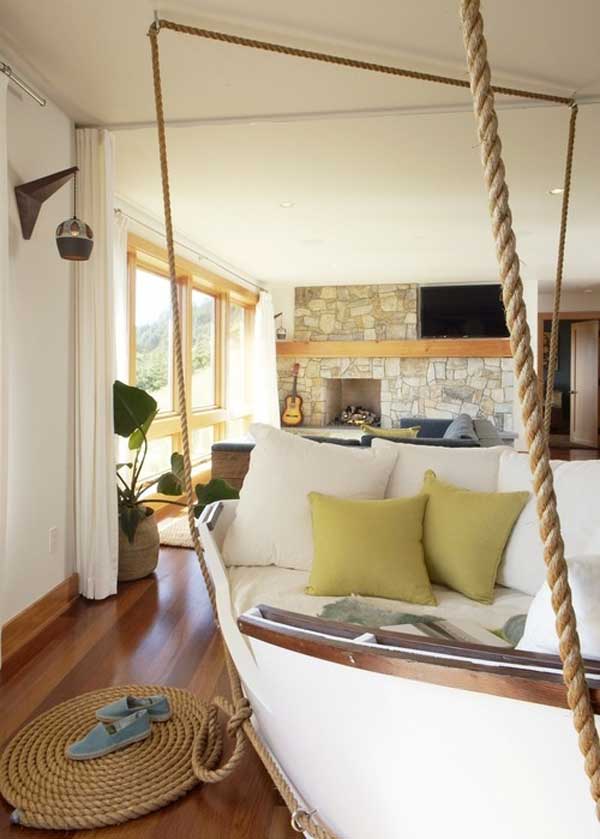 Old Boat Bookshelf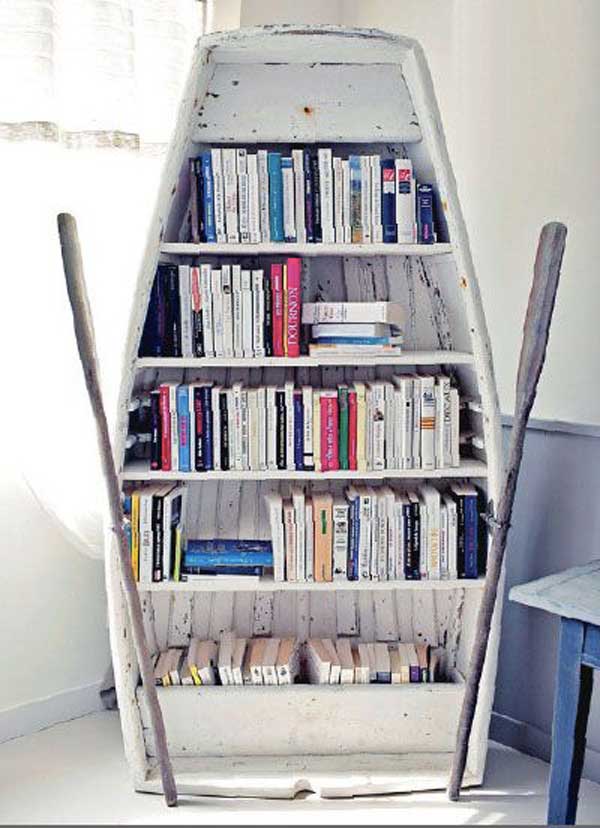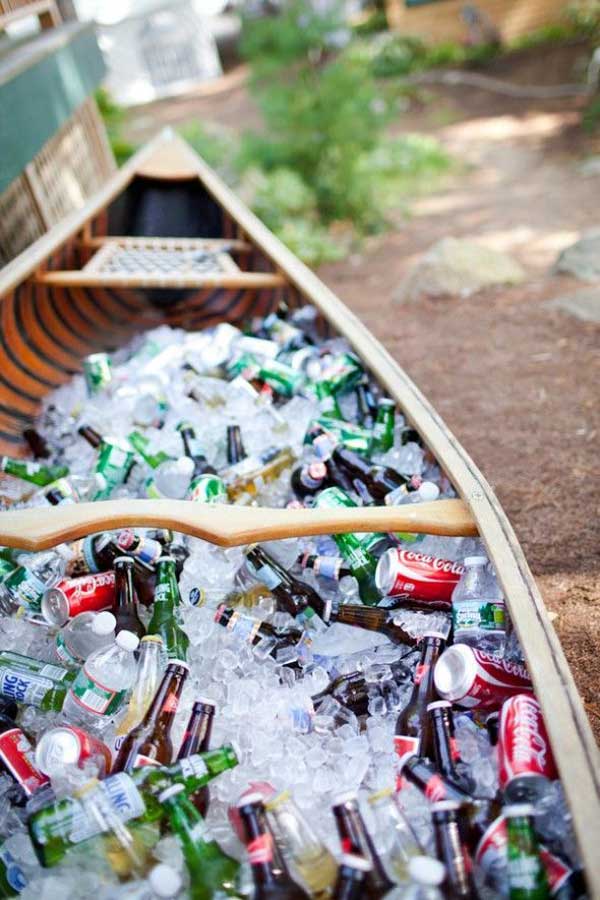 Canoe Garden Pool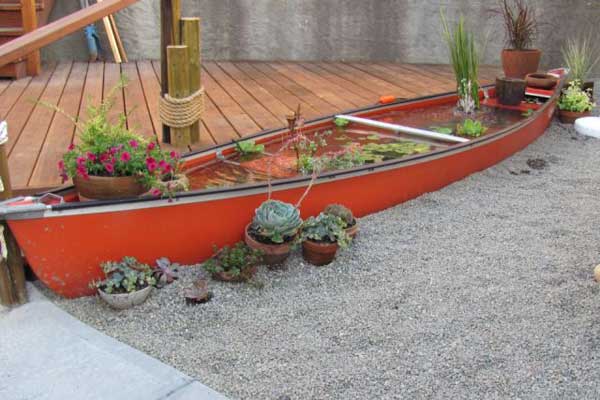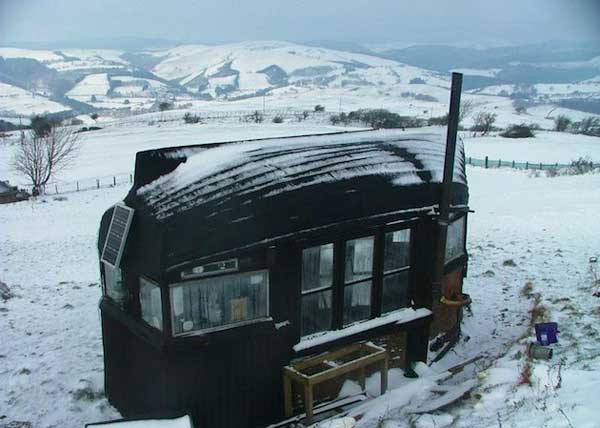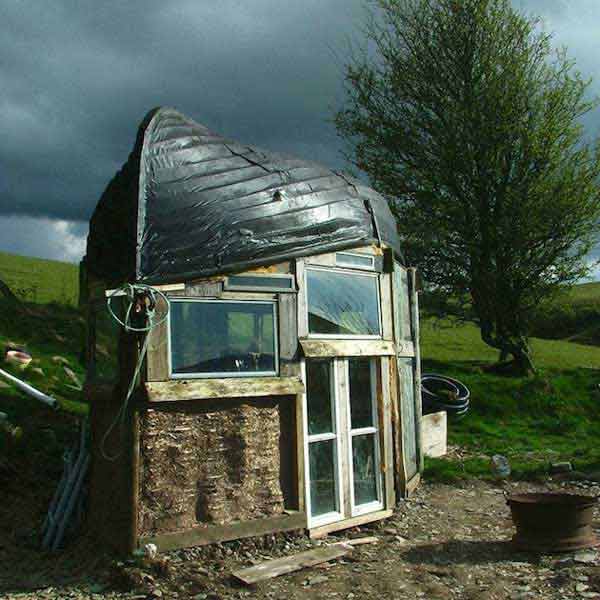 ---
---