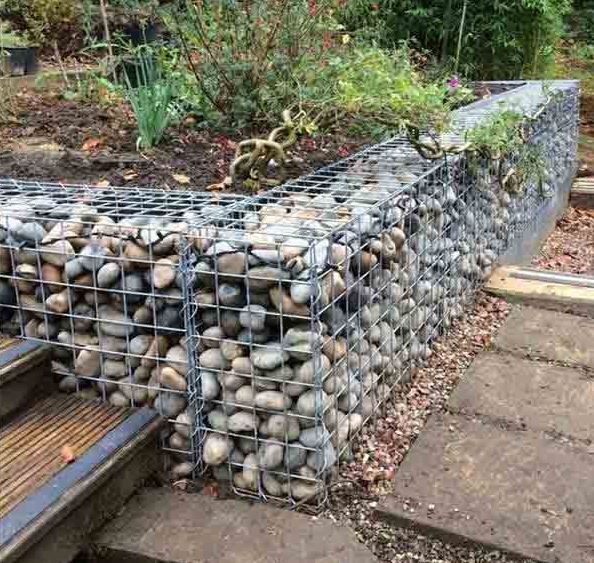 20 Tips For A Successful DIY Retaining Wall
20 Tips For A Successful DIY Retaining Wall
---
Whether you're a seasoned DIY enthusiast or a beginner, these tips provide valuable insights, step-by-step instructions, and expert advice to ensure your project's success.
From planning and design to material selection, construction techniques, and maintenance, this resource equips you with the knowledge and tips necessary to create a durable and visually appealing retaining wall that will stand the test of time.
1. Construct Your Retaining Wall With Concrete Blocks And Add A Stone Facade To Varying Heights For An Interesting Garden Feature.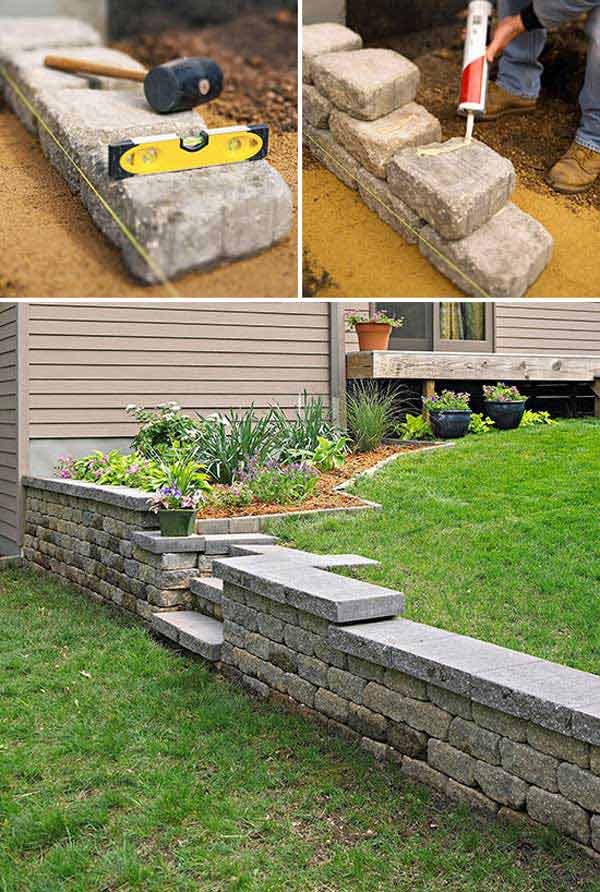 Above Project Tutorial ====> bhg.com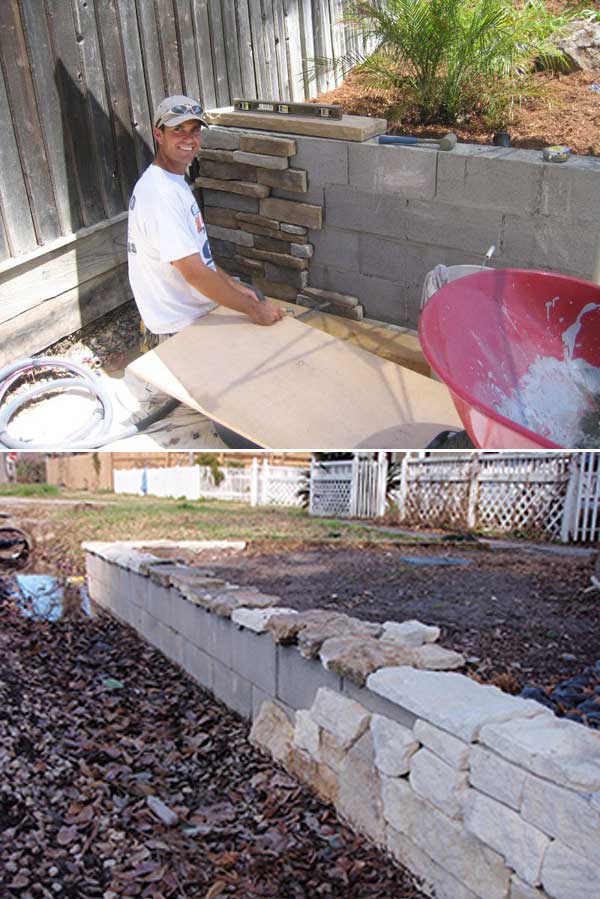 Above Project Tutorial ====> nelsonwatergardens.com
2. Utilize Stacked Rocks For An Organic And Beautiful Way To Make Use Of Your Sloped Space.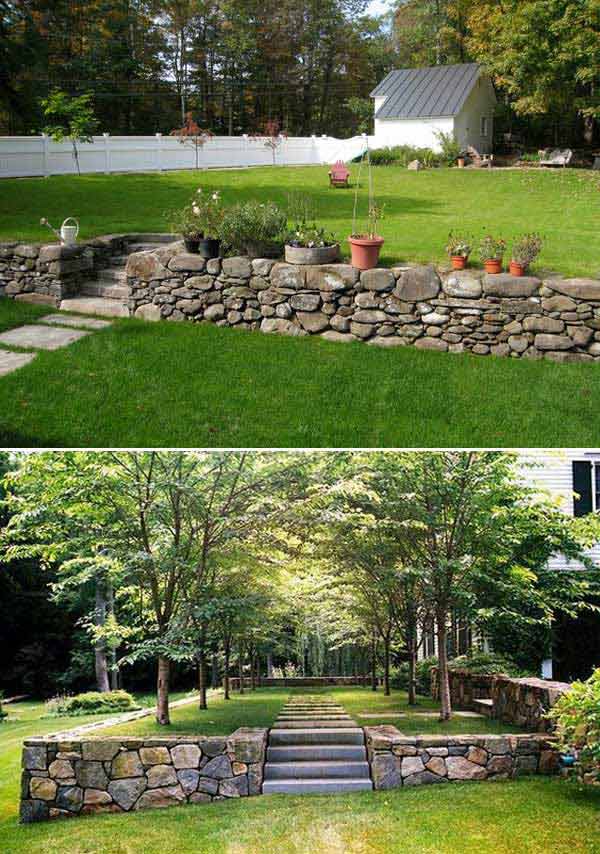 Above picture source: houzz.com    Bottom picture source: thomortiz.tumblr.com
3. Use Pressure-Treated 2x4s, Plywood, And Trim Boards For An Easy And Fast Construction Process.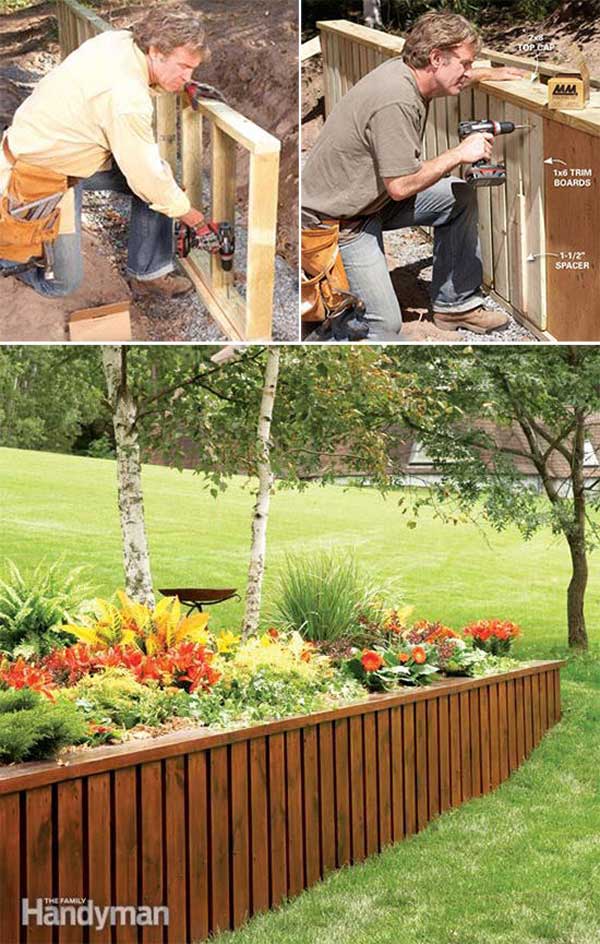 4. Create A Unique, Cozy Outdoor Seating Area With A Curved Brick/Stone Retaining Wall.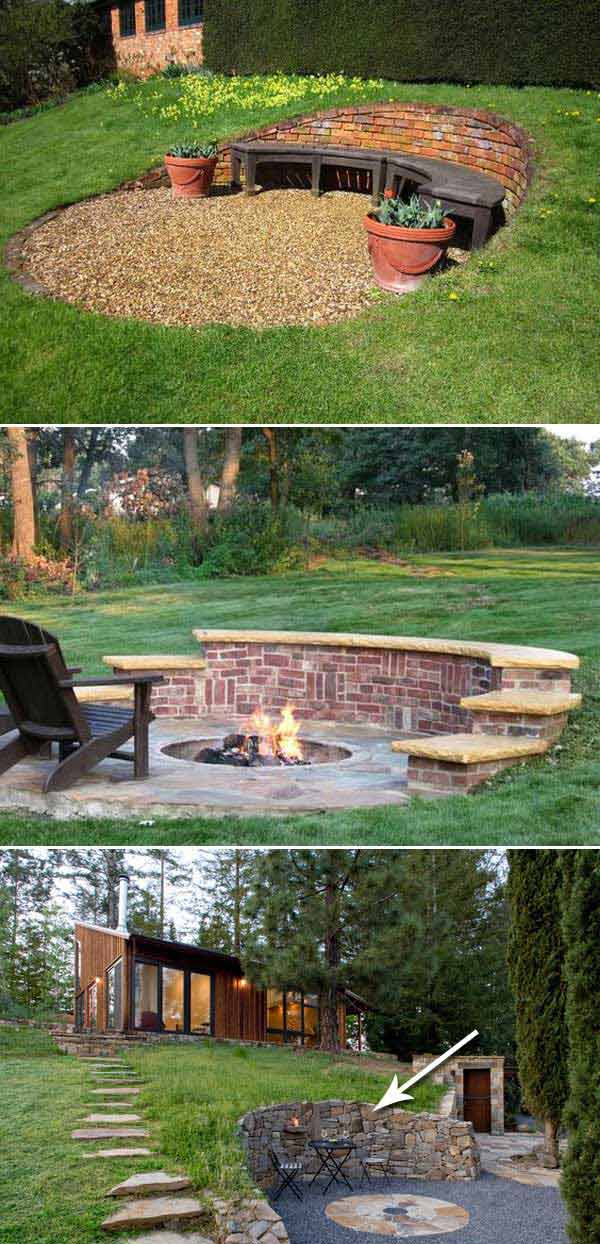 Bottom Image Source: houzz.com
5. Build A Gabion Wall By Filling With Stones, Bricks, Or Other Materials.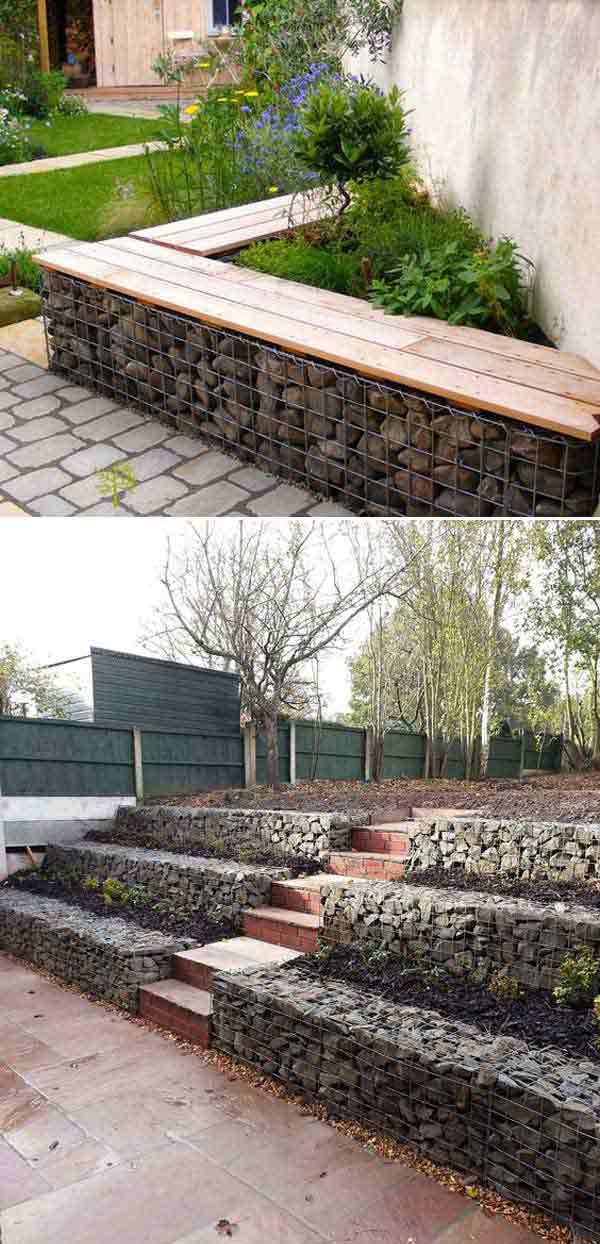 Source: gabion1.co.uk
6. Recycle Old Tires In A Green Way By Incorporating Them Into Your Retaining Wall Design.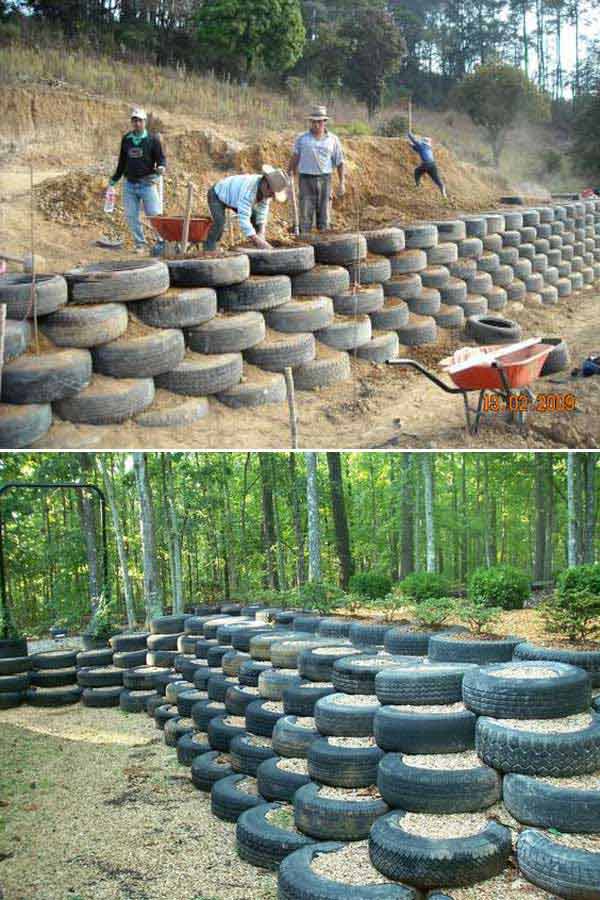 Source: globalgiving.org
7. Use Treated Pine Sleepers, Which Can Withstand Rot, Wood-Boring Insects, And Other Issues, For A Durable Retaining Wall.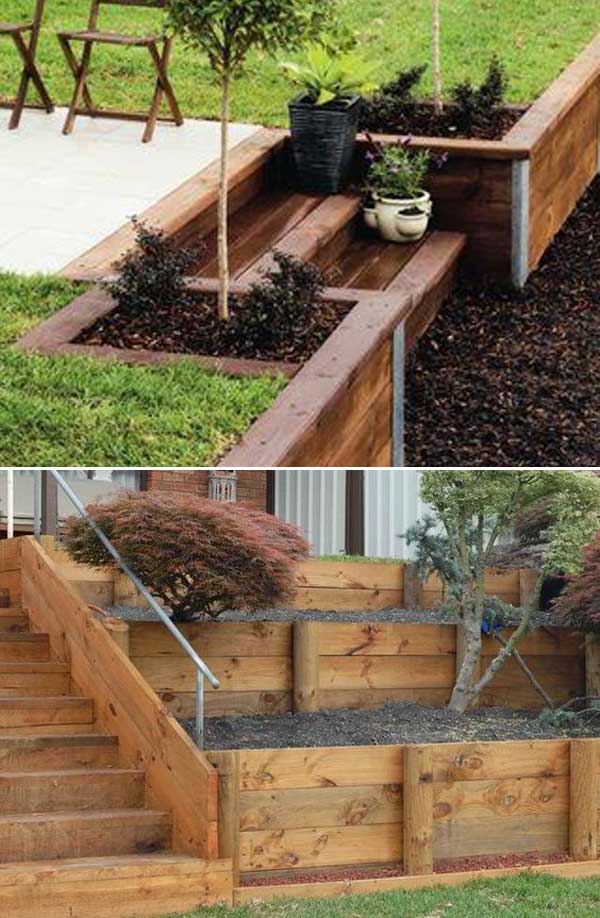 Above Project Tutorial ====> handyman.net.au
8. Choose Flagstone To Build Your Retaining Wall For A Modern Look, Despite Its Higher Cost.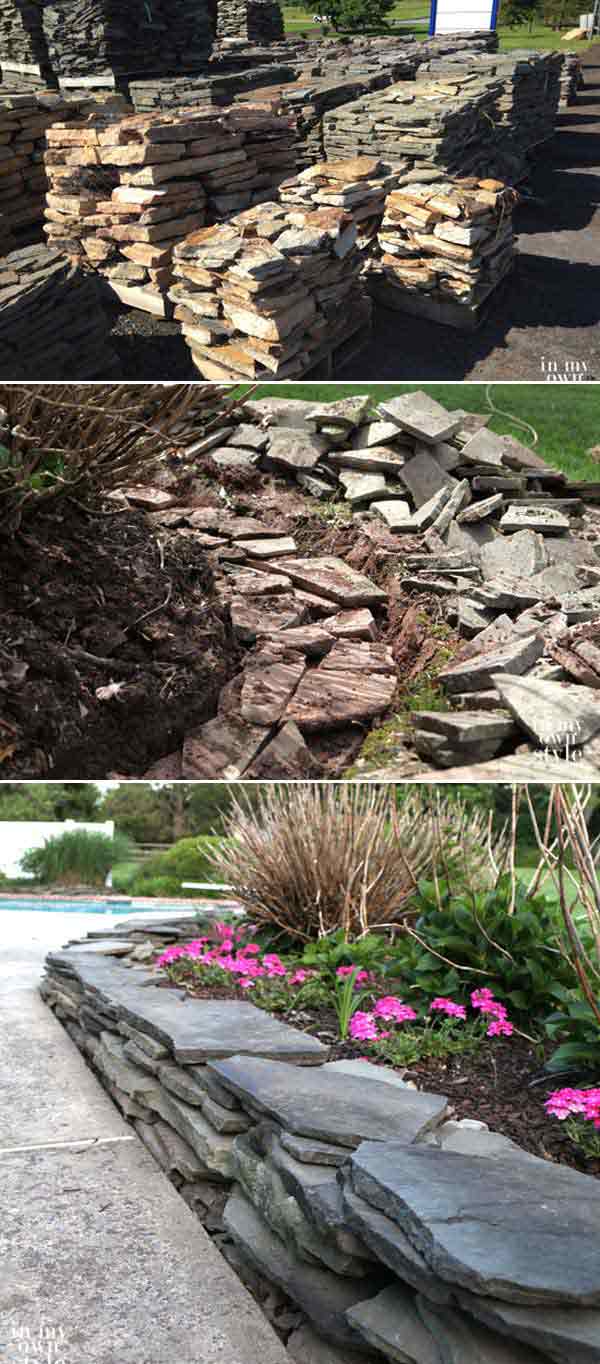 Get Tutorial here ====> inmyownstyle.com
9. Create A Polished Look Using Simple Cement Blocks Stacked On Top Of Each Other.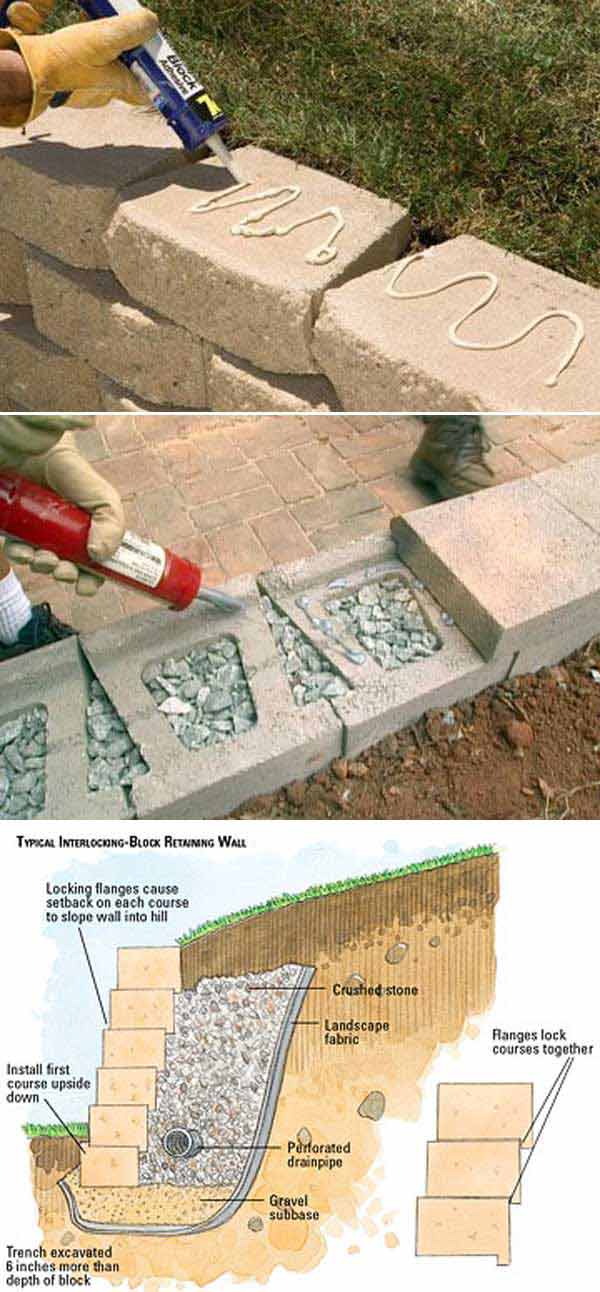 Get Tutorial here ====> diyadvice.com
10. Incorporate Boulders, Pebbles, And Plants Into Your Retaining Wall Design For A Beautiful And Natural Look.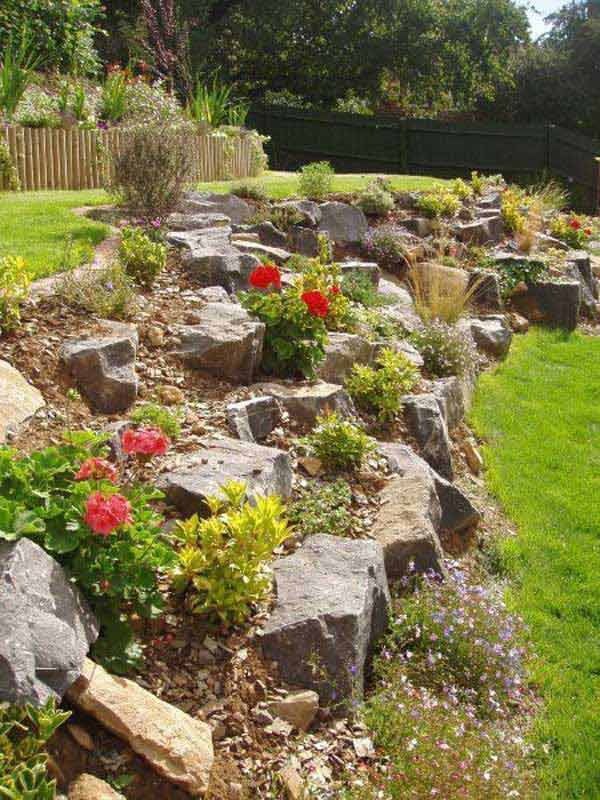 Source: gardenideaspicture.us
11. Build A Retaining Wall Using Unopened Bags Of Quickcrete Stacked Like Bricks.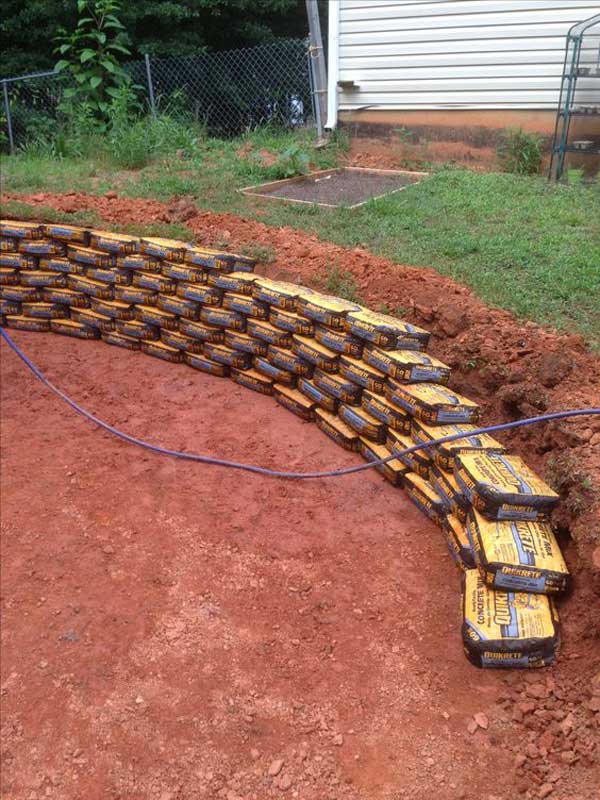 Source: amarilloconcretesupply.com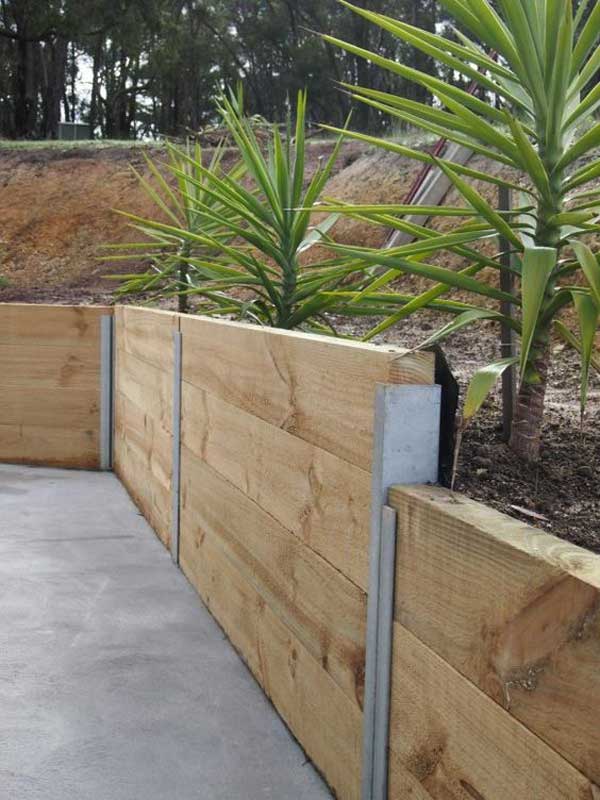 Source: rrwl.com.au

Source: gabion1.co.uk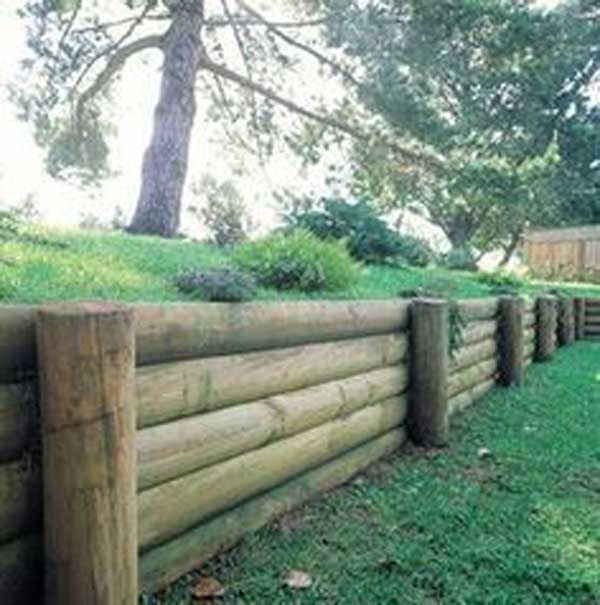 How to Make Retaining Wall On a Slope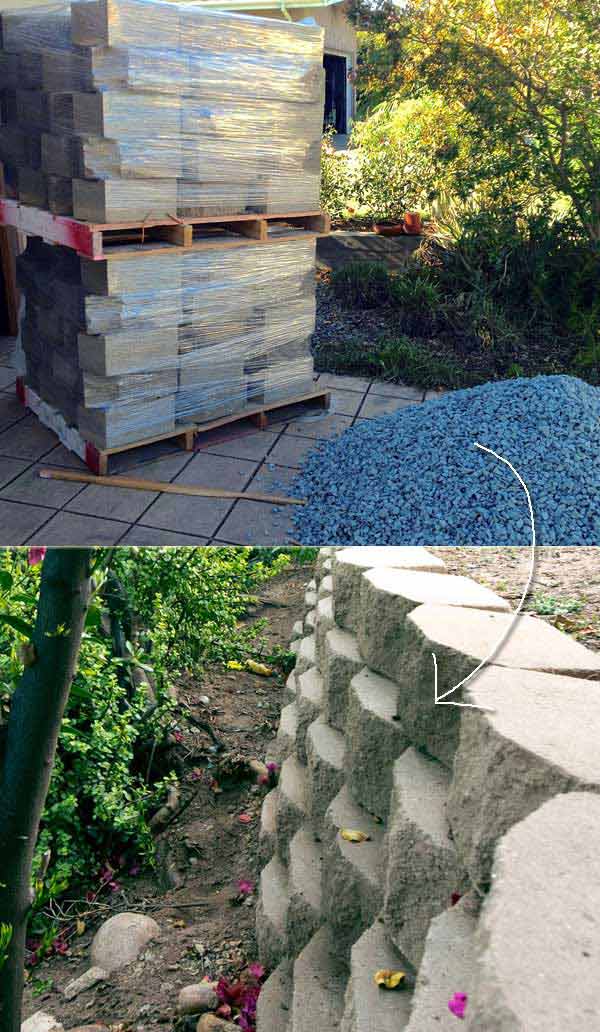 Tutorial: simplepracticalbeautiful.com
DIY Retaining Wall Using Pallets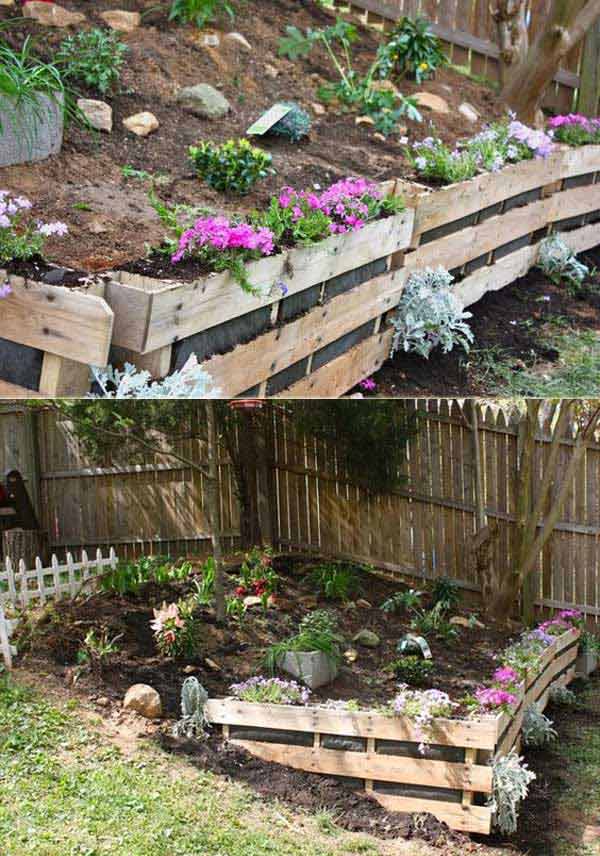 Source: buzzmills.typepad.com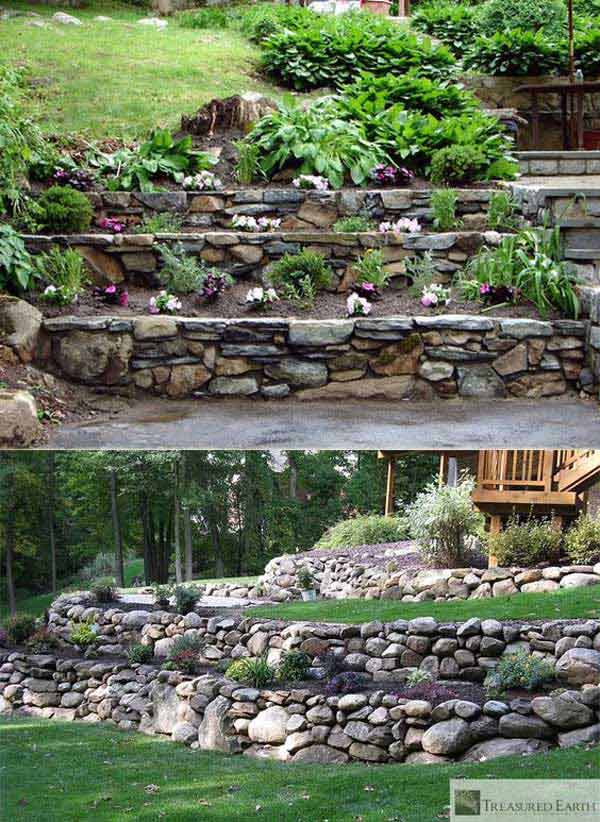 Source: landscapingnetwork.com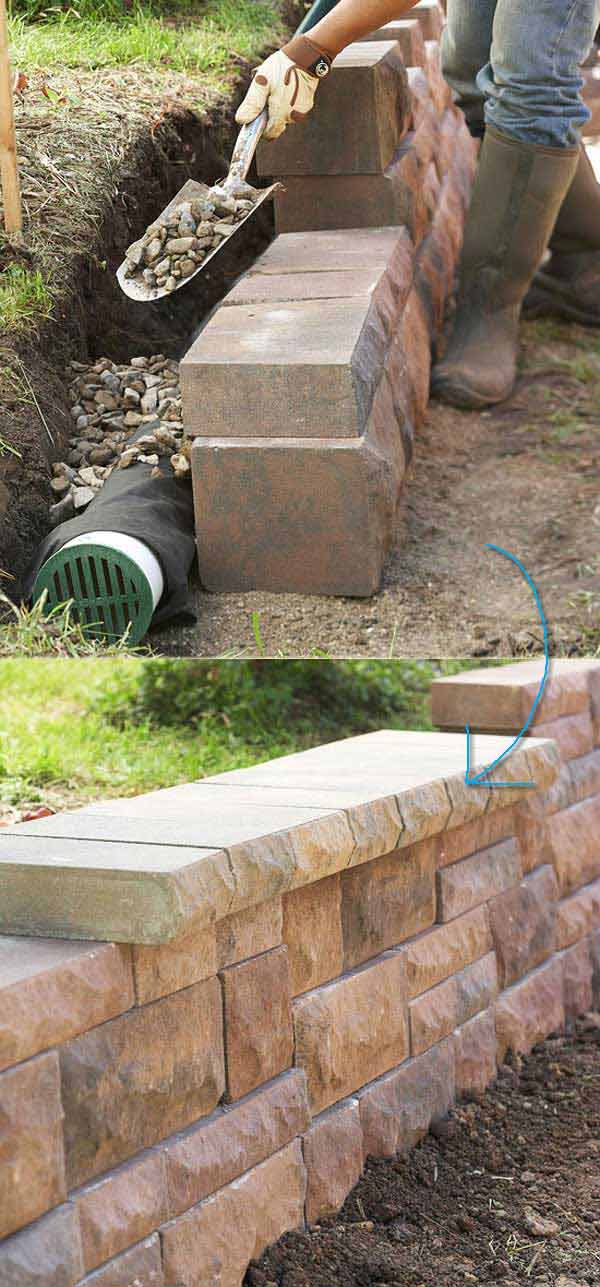 Get Tutorial here ====> bhg.com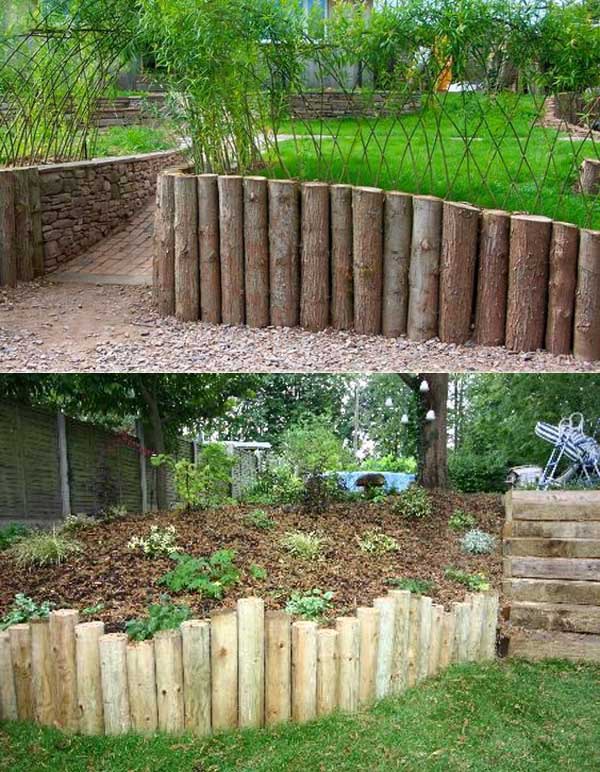 Source: nicholasbakerlandscapes.co.uk
---
---