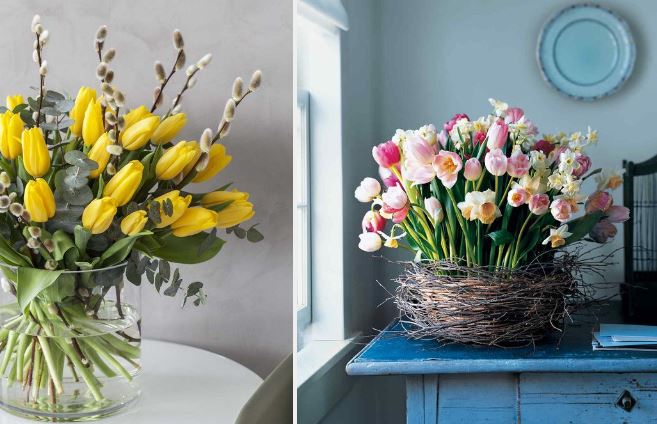 25 Gorgeous Spring Flower Arrangements to Elevate Your Home Decor
25 Gorgeous Spring Flower Arrangements to Elevate Your Home Decor
---
This article showcases 25 stunning and creative spring flower arrangements that can add a touch of beauty and elegance to any home decor. From vibrant tulips to delicate cherry blossoms, these arrangements are designed to capture the spirit of spring and bring a fresh and vibrant energy into your living space. Whether you're a seasoned florist or just starting out, these arrangements offer plenty of inspiration and ideas for creating your own stunning floral displays.
1. Hanging Floral Chandelier over the Dining Table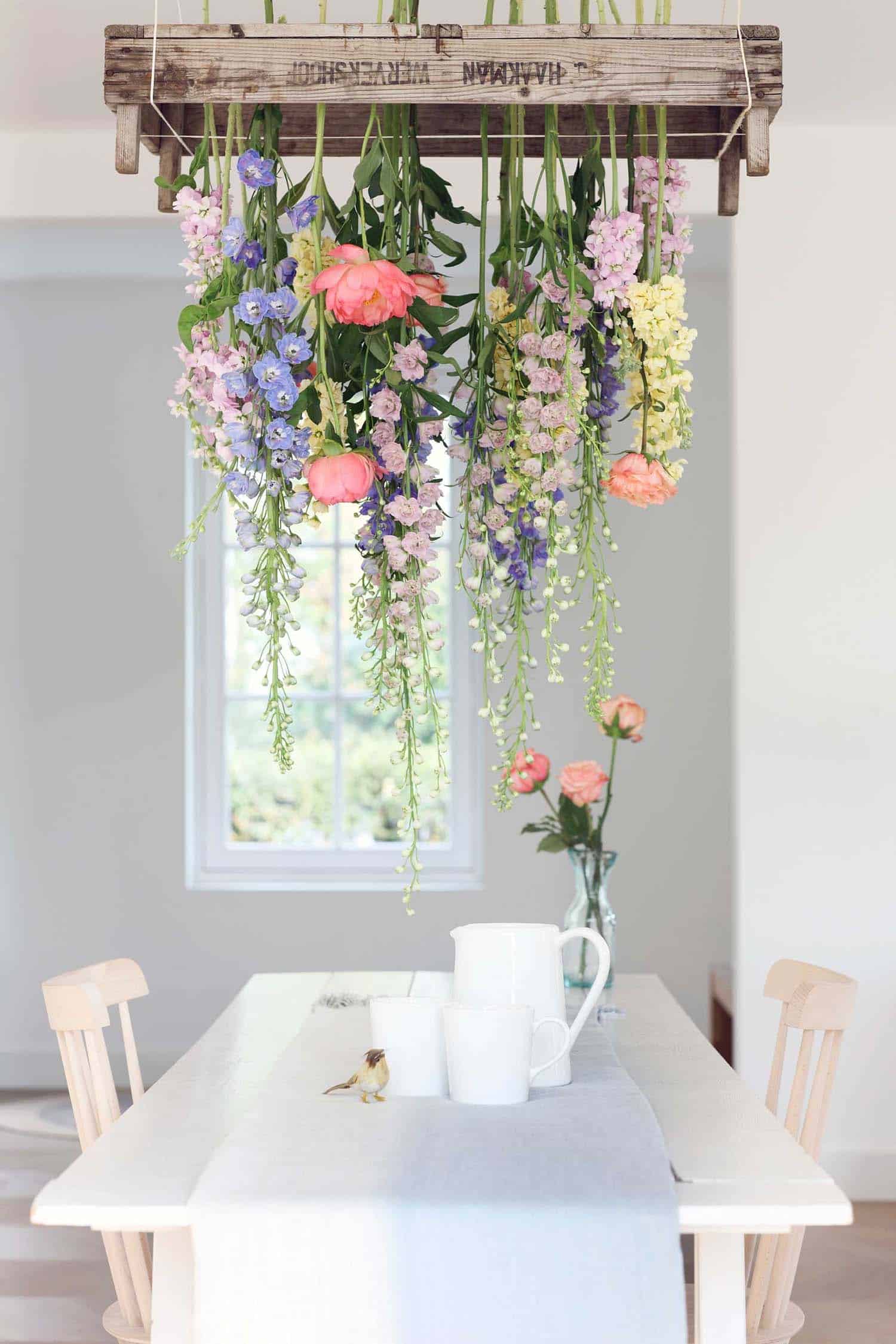 2. 5-Minute Flower Arrangement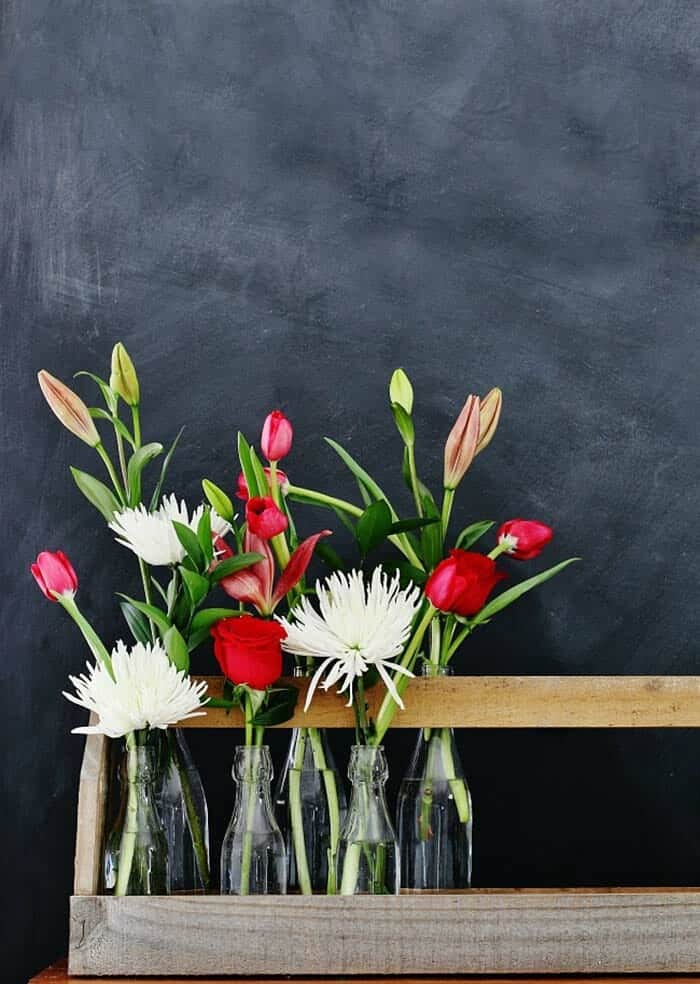 3. Teacup Spring Flower Arrangement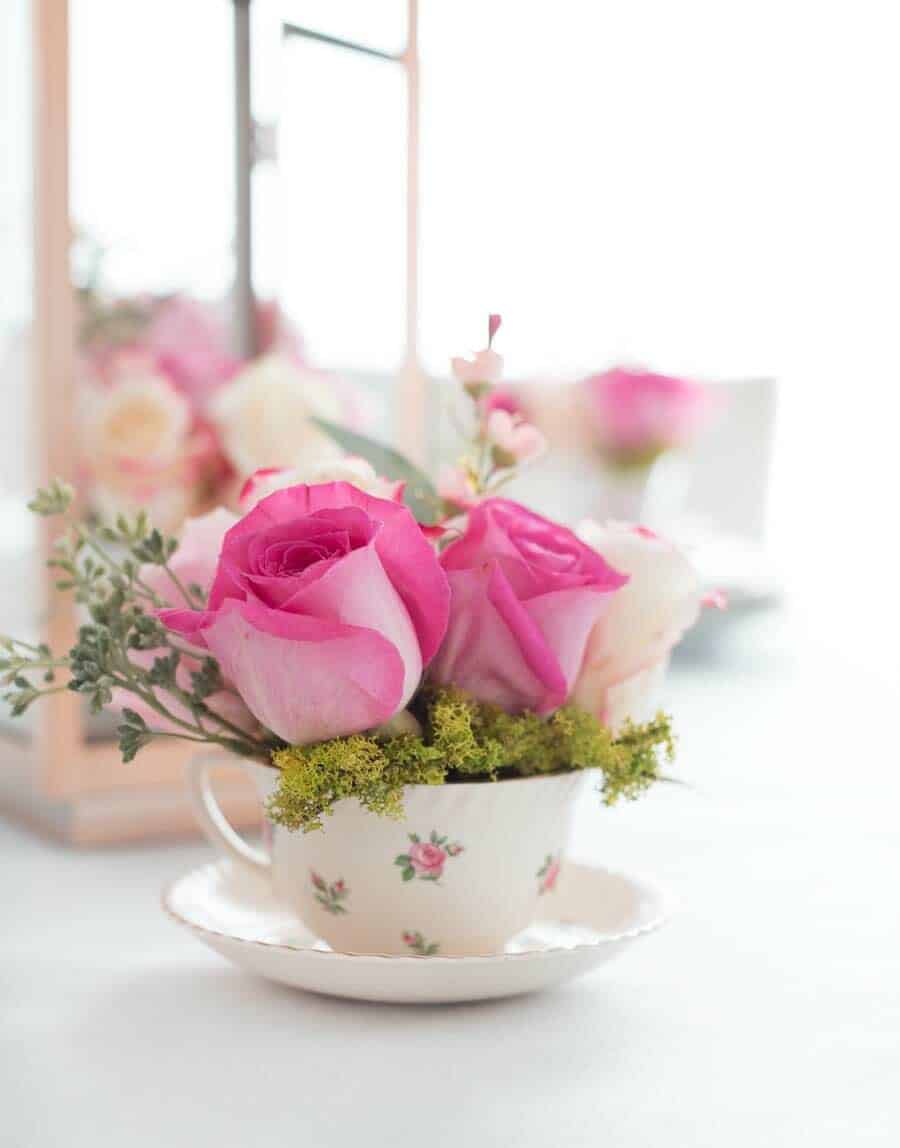 4. Flower Arrangement in an Old Zinc Bucket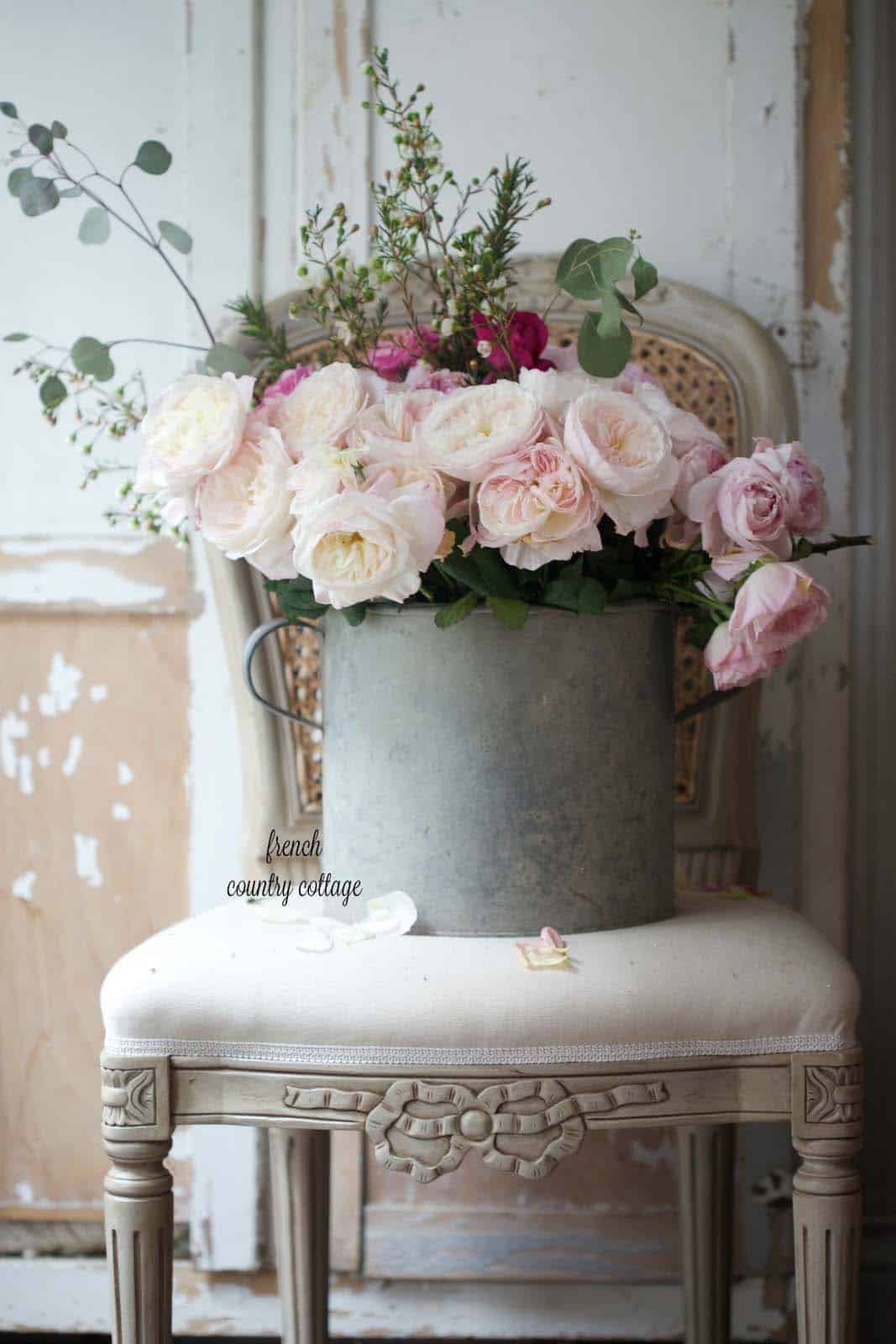 5. Flower Arrangement with a Farmhouse Style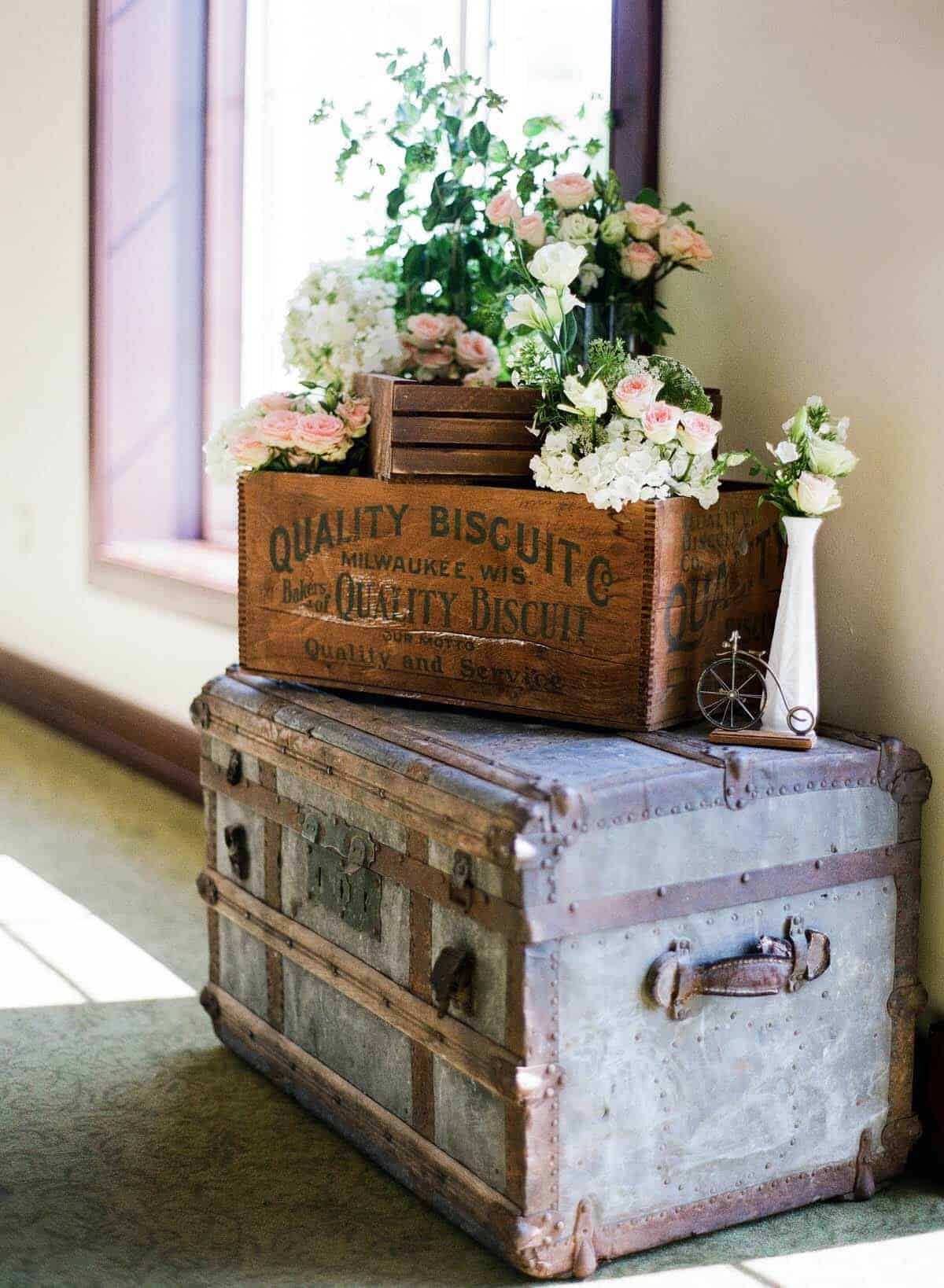 6. Dining Table Flower Arrangement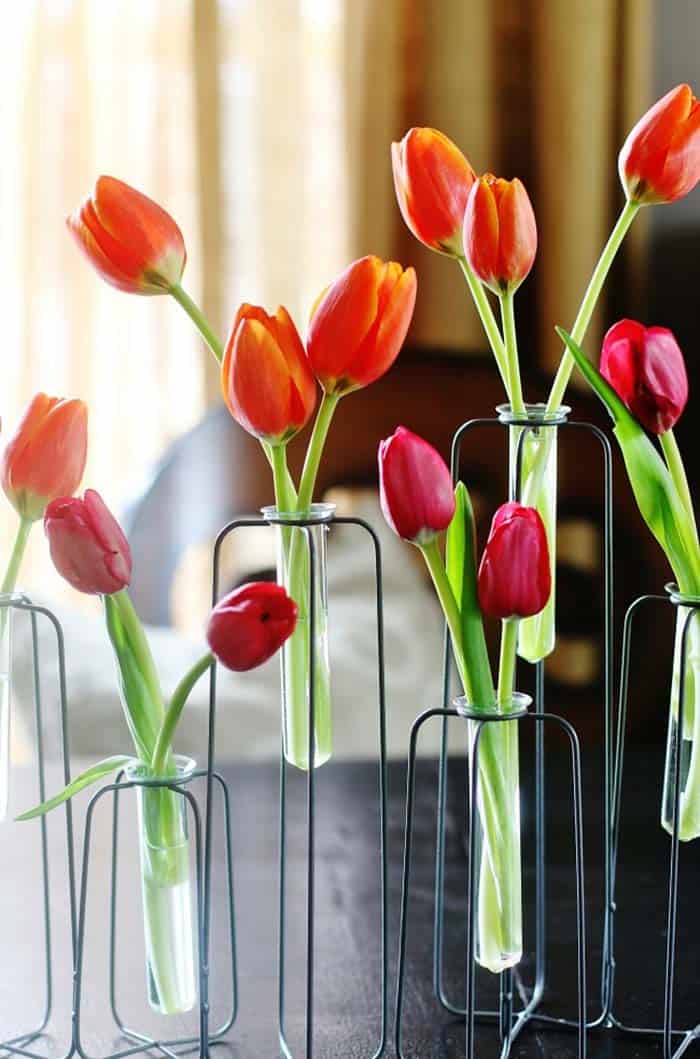 7. Diagonal Floral Arrangement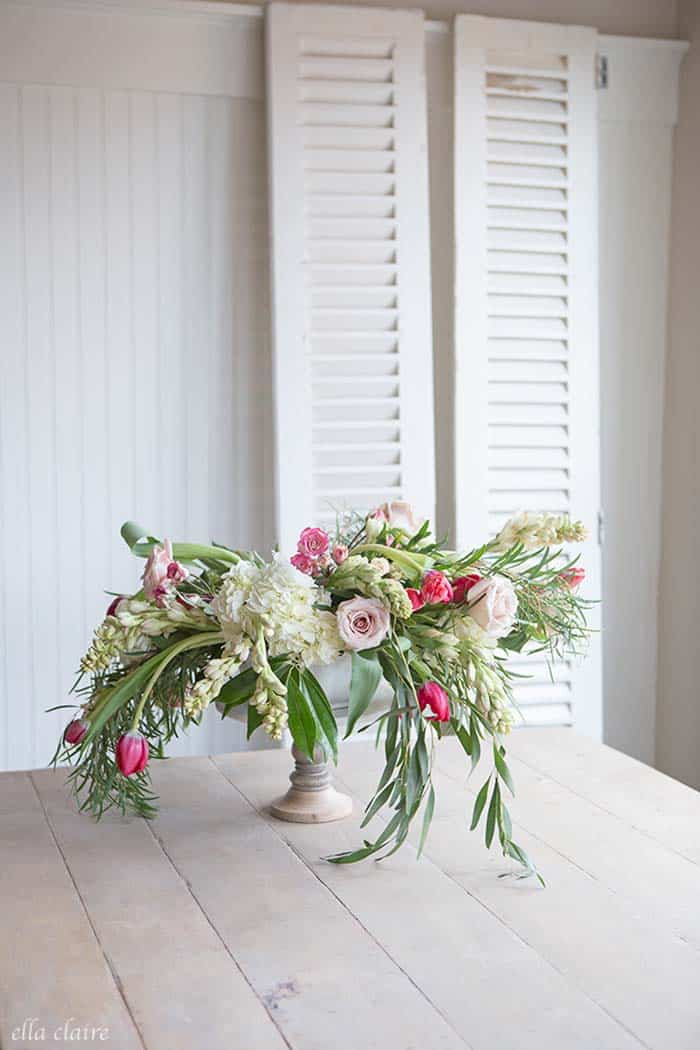 8. Dining Chair Spring Floral Arrangement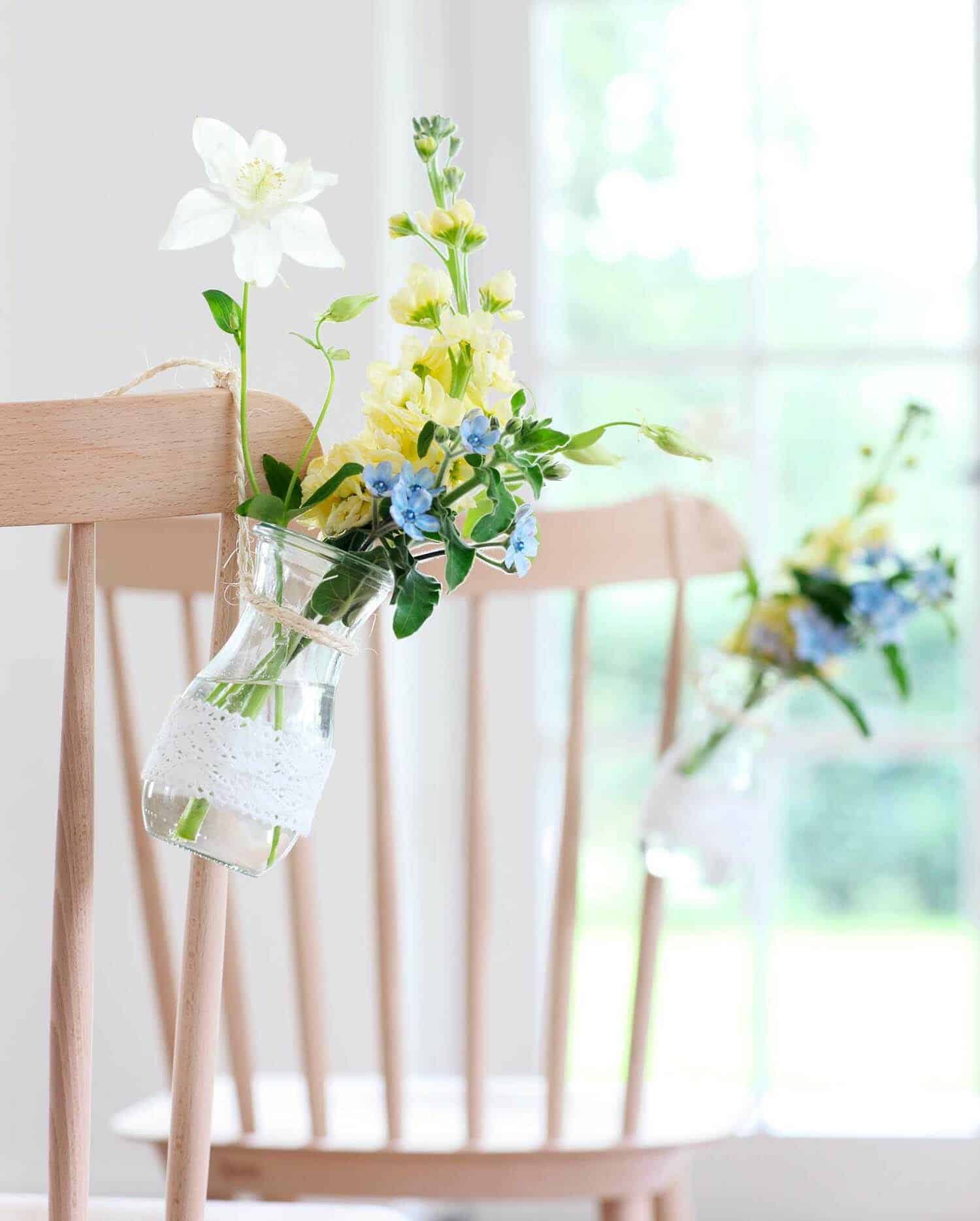 9. Flower Arrangement with Store-Bought Flowers and Antique Bottles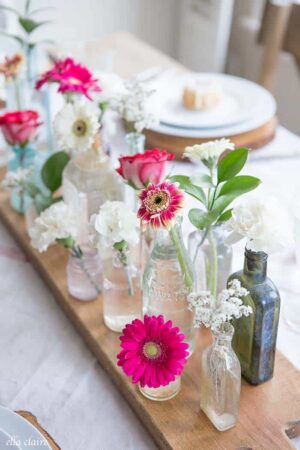 10. Wooden Floral Arrangement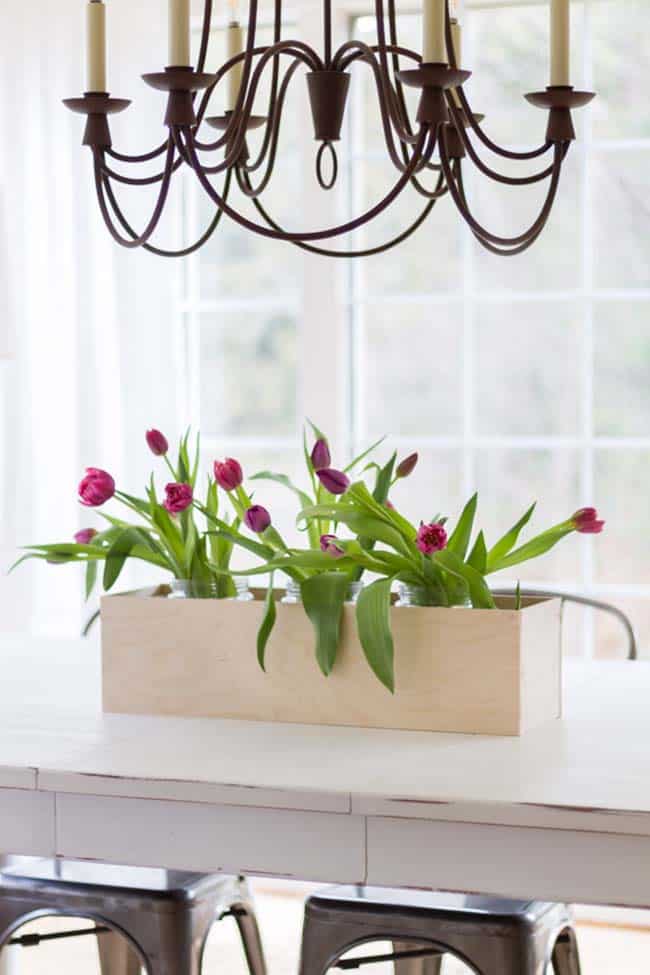 11. Clear vase with green hydrangeas and white tulips in a wicker holder is a charming spring decor in rustic style.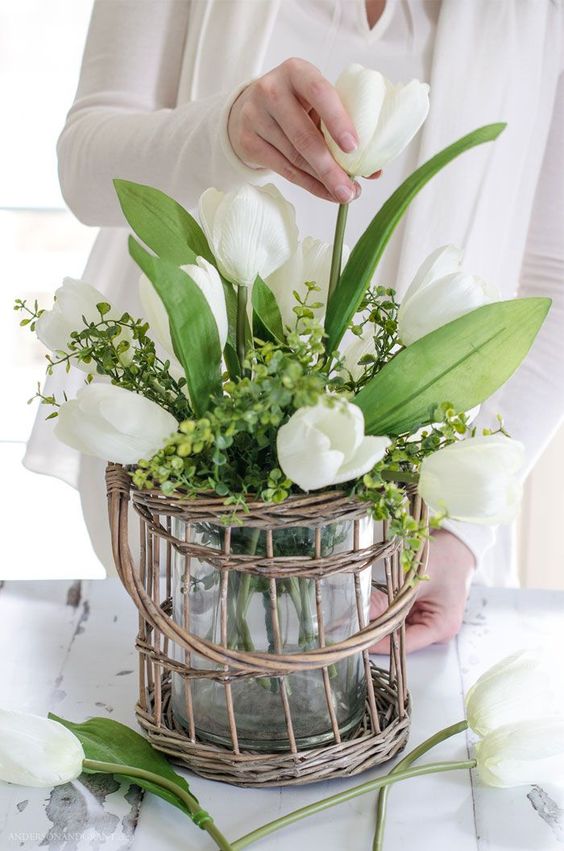 12. Bright and playful spring flower arrangement with a clear vase and purple hyacinths and yellow tulips.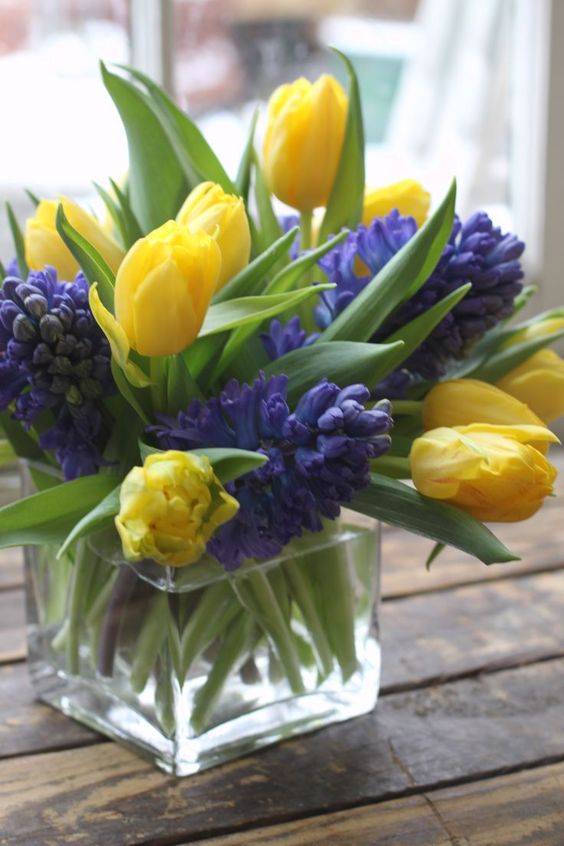 13. Clear vase with white ranunculus, eucalyptus, and twigs creates a lovely fresh spring look.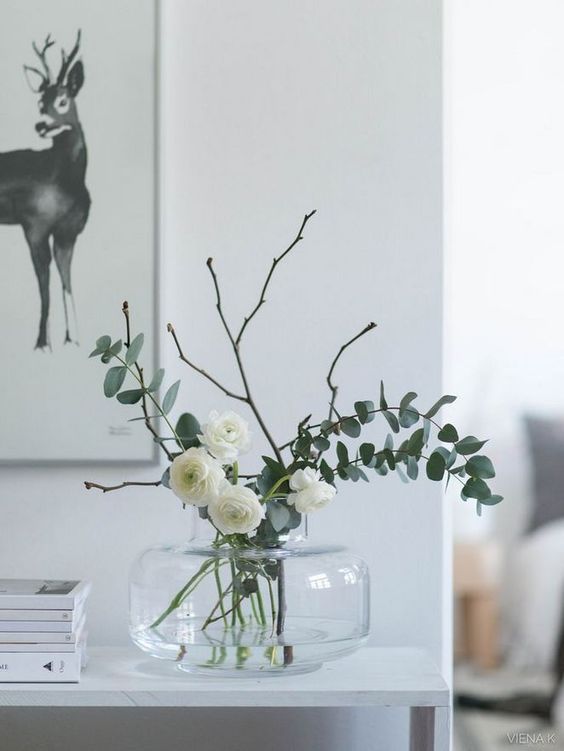 14. Bold spring flower arrangement with yellow tulips, willow, and a touch of eucalyptus in a clear vase.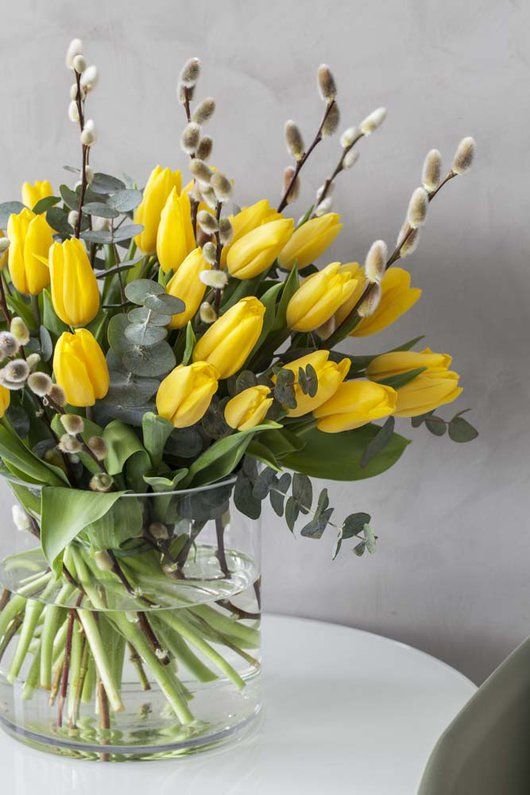 15. Rustic wooden box filled with moss, greenery, pink tulips, and twigs creates a fabulous fresh look.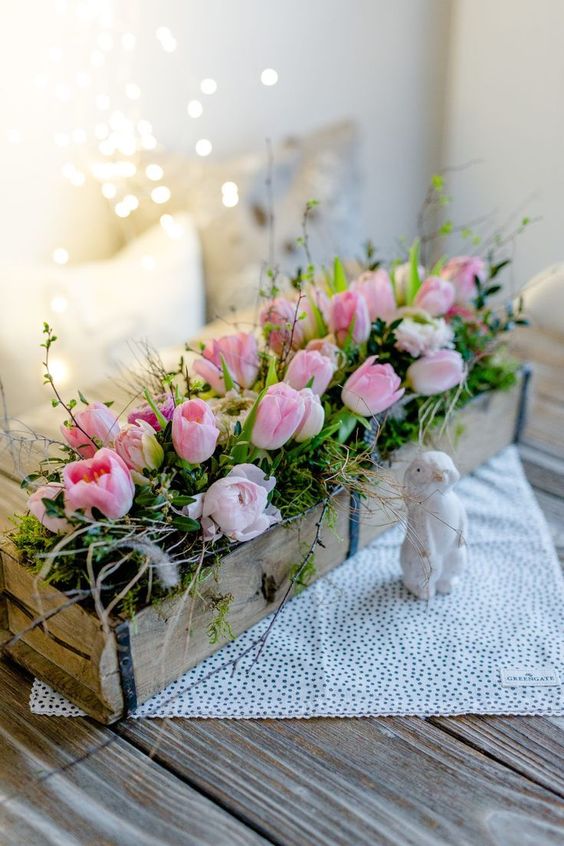 16. White crocus and blue hyacinths in a jug create a lovely and fresh spring flower arrangement.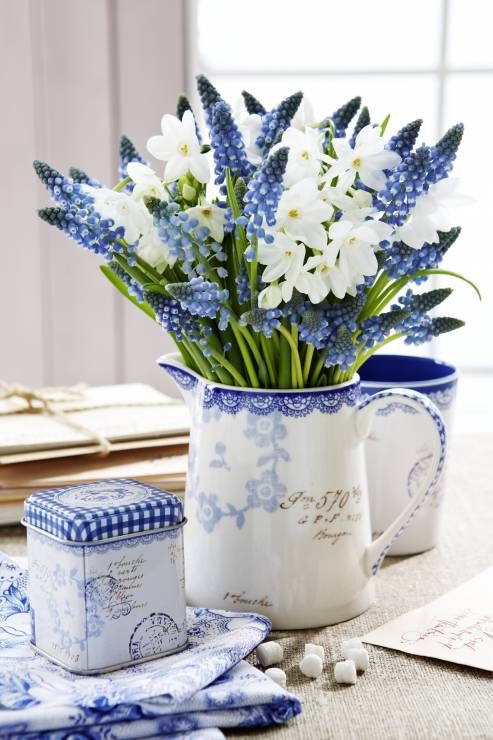 17. Large jar with pink tulips and fresh eucalyptus makes a lovely and cool spring flower display.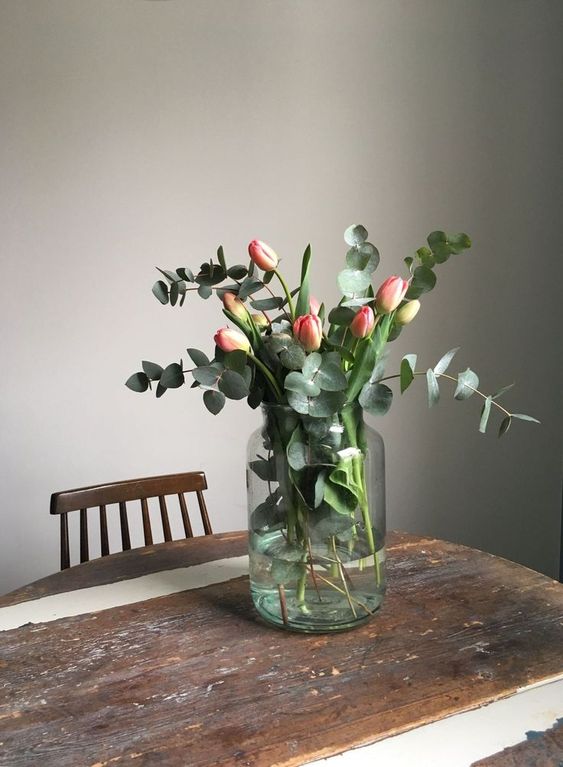 18. A classic spring flower arrangement with white blooms and eucalyptus in a large white vase.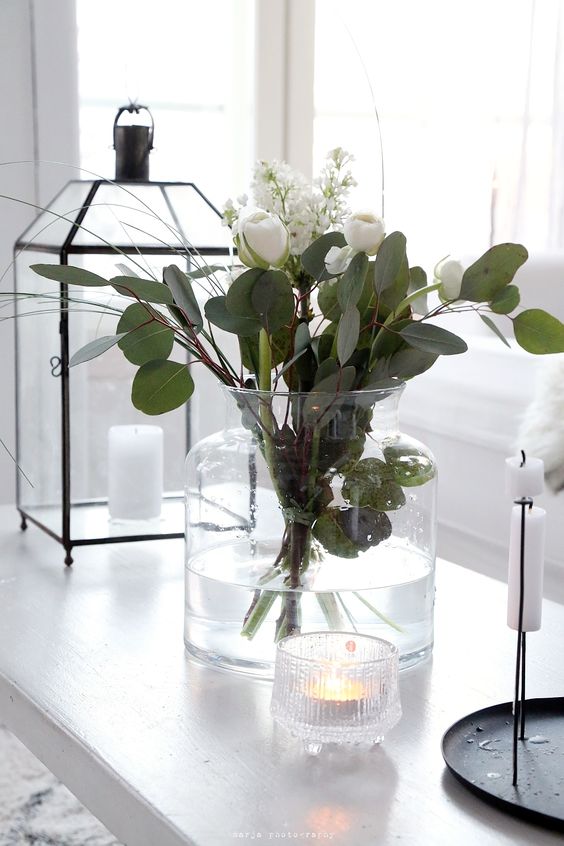 19. Amazing spring flower cluster with white, pink, and purple blooms, and greenery.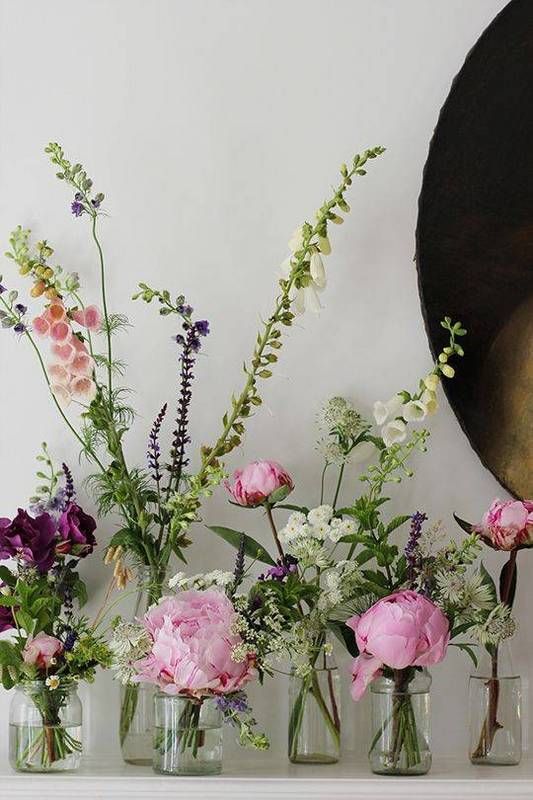 20. Pastel flower arrangement with greenery, berries, herbs, white blooms, and a colorful block vase is lovely.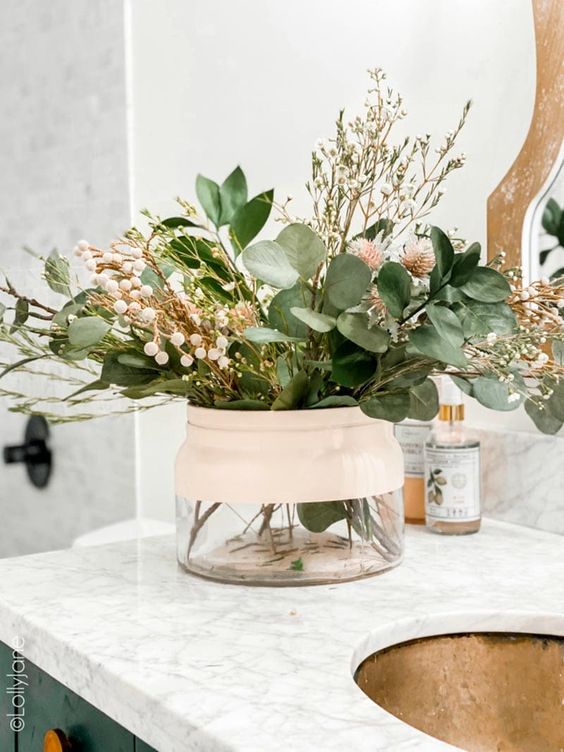 21. A wooden box brimming with rust tulips, white ones, willow, and leaves creates a stunning rustic spring floral display.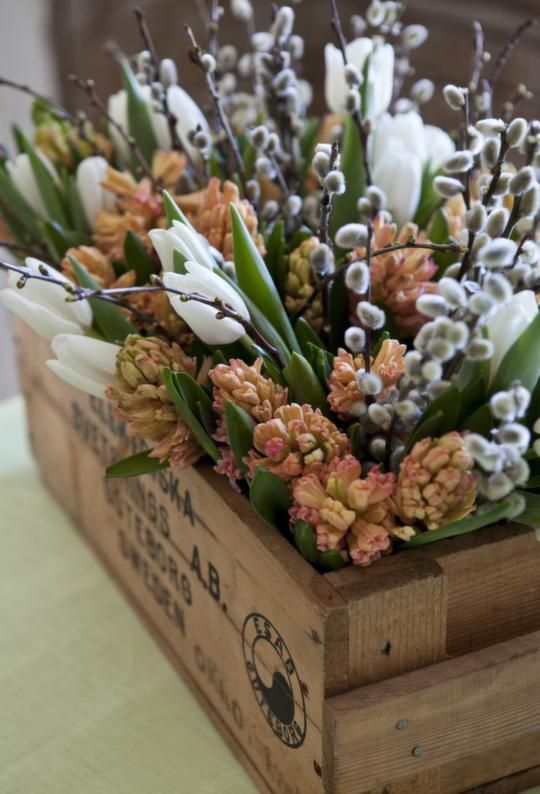 22. Adorn your space with a beautiful rustic spring decoration, featuring snowdrops in moss, wrapped with bark.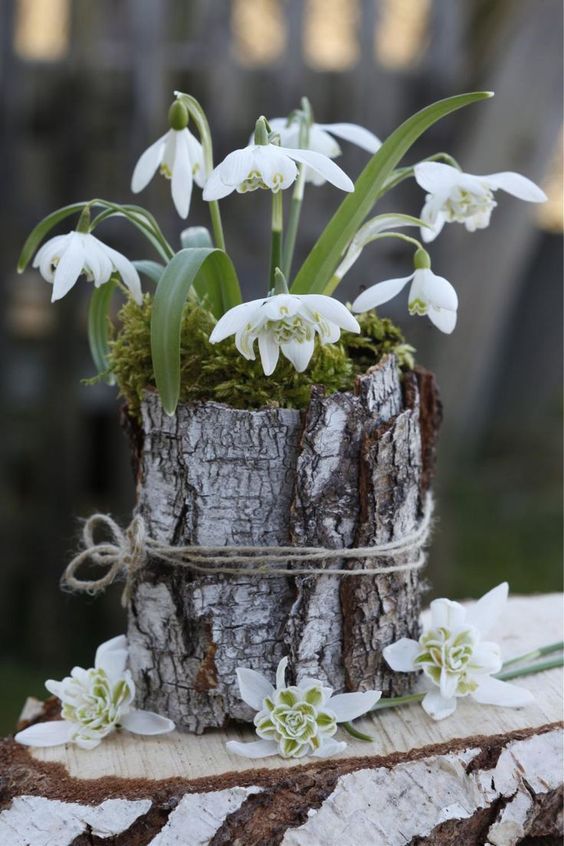 23. Make a statement this spring with a metal jug filled with a bold mix of yellow, pink, and white tulips.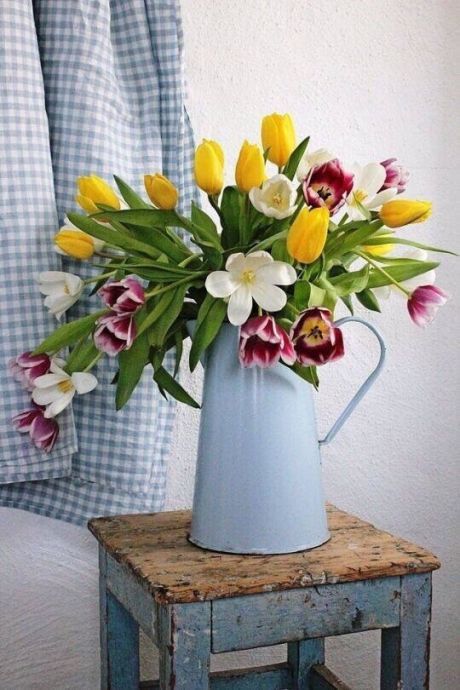 24. Add a touch of charm to your rustic space with a bright tulip and daffodil nest arrangement.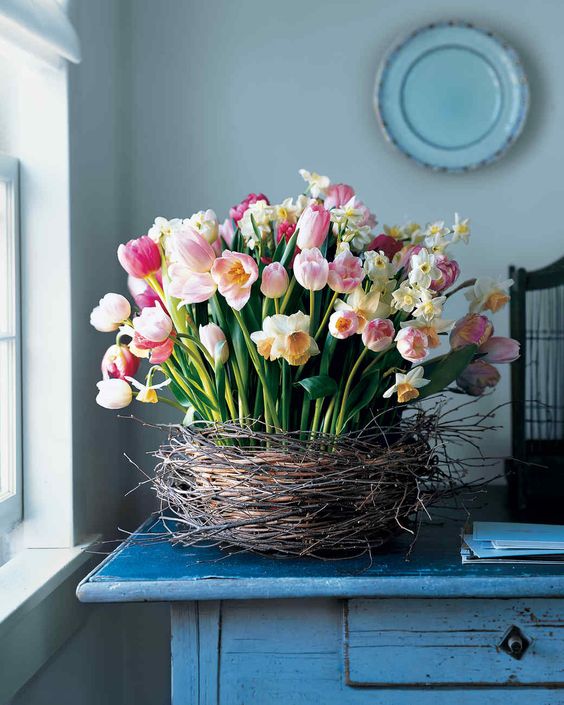 25. Bring spring vibrancy to your home with a pretty jug of yellow tulips, pink peony roses, cherry blossom, and purple blooms.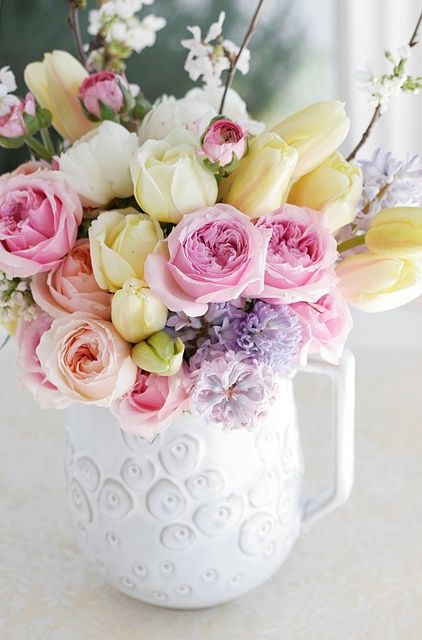 ---
---