Amazing Bathroom Storage Ideas
Amazing Bathroom Storage Ideas
---
With so many cosmetics, products and towels to store it is no surprise that sometimes our bathrooms look like a tip. With this in mind we have selected some of our favourite DIY tips for bathrooms to make them once again a place to relax and chill out.
Simply click the links below to check out eighteen genius bathroom storage ideas…
Mason Jar Storage – These jars make a fantastic place to store those cotton buds and other items that you need on a daily basis. You can ditch the ugly packaging they came in and present them stylishly and practically.
Basket Wall – This clever way of creating lots of storage is not only simple to achieve but looks great. A great location for storage letting you get the most out of your bathroom no matter what size.
Razor Holder – By using some plastic ties and PVC piping you can make safe storage for your razors in the shower or bath. A great tip that will also de-clutter your space.
Rustic Towel Rail – Update your bathroom by using old recycled materials like an old reclaimed pallet and metal bars, you could make this neat towel rail that gives your bathroom that country feel and look.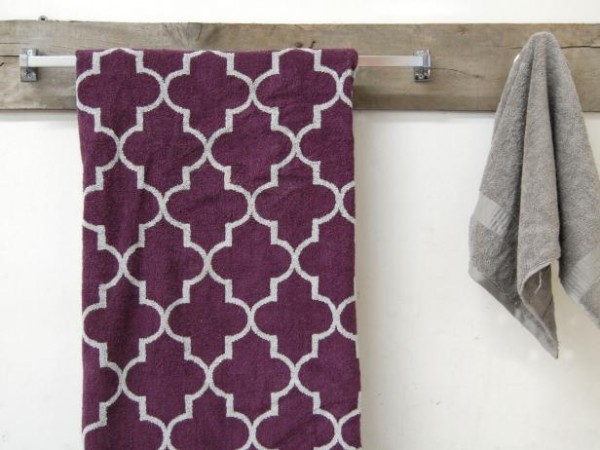 Magnetic Bobby Pin Strips – If you are forever losing your bobby pins and need a new pack every month, check out this DIY that will allow you to access them easily every time you come to do your hair.
Hidden Toothbrush Organizer – By creating some small simple slots inside your mirrored cabinet you can make a neat holder for your family's toothbrushes, making sure they stay clean and up right all the time.
Above The Door Storage – No more wall space? Then this is the perfect DIY for you to maximise the space you have. Not only do they provide lots of useful space they look cute too!
Copper Pipe Towel Rail – An inventive way to store your towels in the bathroom. These give a vintage look and can be made form recycled materials too.
Update A Tired Bathroom For Under $200 – This detailed tutorial shows how to transform your tired and ugly bathroom into a chic new and fashionable bathroom for b=very little money.
Beautiful Storage Shelves – With some pretty decorative brackets and simple shelves you can make these really cute shelves that add some style and personality to your bathroom.
Ladder Shelves – By rescuing some old and worn ladders you can create new from old and turn them into a fantastic shelf for your bathroom.
Towel Storage – Towels are such a pain to store, with so many potions an lotions in our bathrooms it is difficult to find the space, but for under $20 and 5 minutes you could have a fantastic solution.
Fancy Hooks – Hooks are a great simple solution to add space in a bathroom, but why not make them into a style statement and go for some classy vintage or super modern hooks.
Chalkboard Art Storage – Create a practical piece of art with this great DIY and make any bathroom look effortless stylish and quirky.
File Box Storage – No space to store your hair dryer and straighteners? Well this simple DIY uses an old file box which lends itself quite well to store your appliances with no trouble.
Apartment Bathroom Makeover – This inspiring tutorial should you give you the creative drive to complete your own mini makeover in your bathroom, these tips are especially great for small spaces.
Recycled Bottle Pots – This photo tutorial shows how to make these colourful pots, all you need is an old cosmetic bottle, scissors and an iron…
Cosmetic Storage –  A really interesting way of storing your favorite make-up items using magnets giving you easy reach when looking in the mirror. It's simple to achieve and can be a real style statement depending on the background design you chose.
---
---