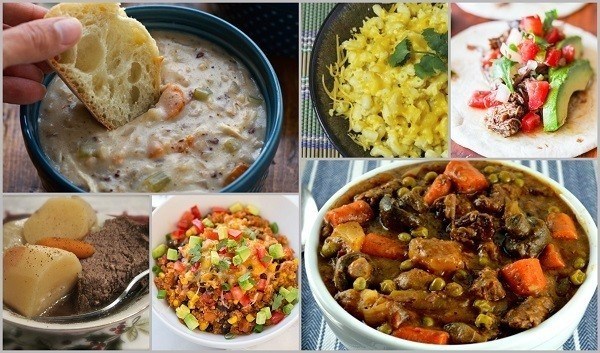 Amazing Crockpot Recipes
Amazing Crockpot Recipes
---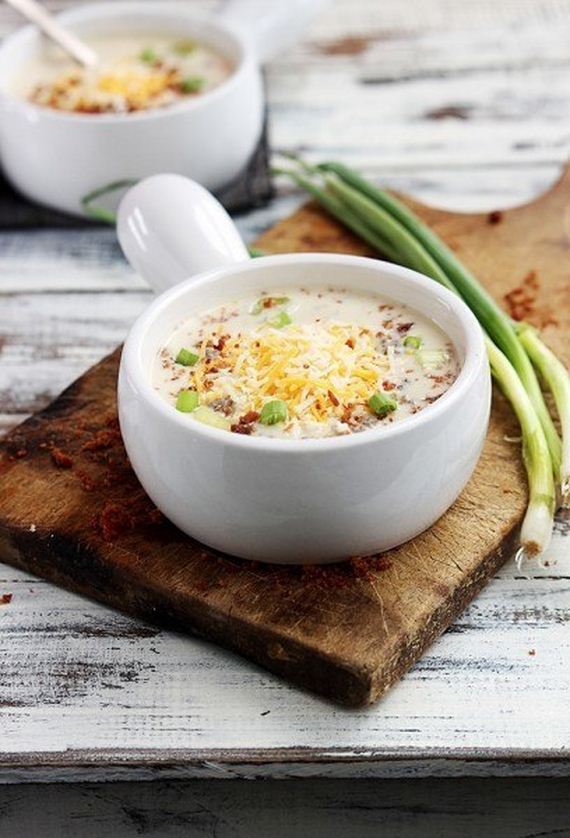 Cheeseburger Soup – Another thick, creamy soup that we are sure even the kids will enjoy, if only for the fact that it tastes like cheeseburgers!
Apple Butter Pork Chops – Pork chops smothered in an apple butter glaze, what's not to love about that? Give this delicious meal a try!
Cilantro Lime Pork Tacos – These tacos sound absolutely to die for! Give them a shot for your next gathering or watch your family devour them.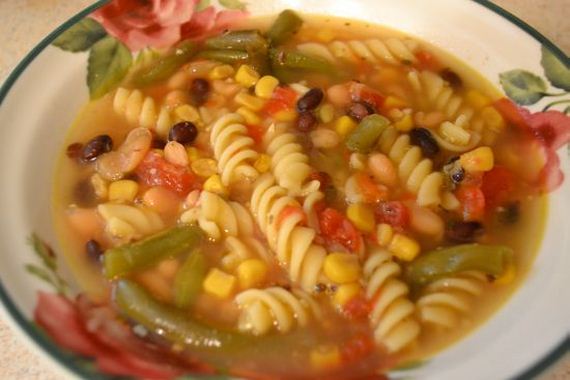 Vegetable Pasta and Bean Soup – Soup is always one of the best comfort foods, and this vegetable pasta and bean soup is no exception!
Crockpot Pork Roast With Apple Cider Gravy – The only thing that might be better than pork chops with apples is a pork roast stuffed with apples and topped of with an apple cider gravy!
Potato Soup – You'll be hard pressed to find someone that won't enjoy a hearty bowl of potato soup. The ability to make this in the crockpot without having to babysit it on the stove all afternoon make this even better!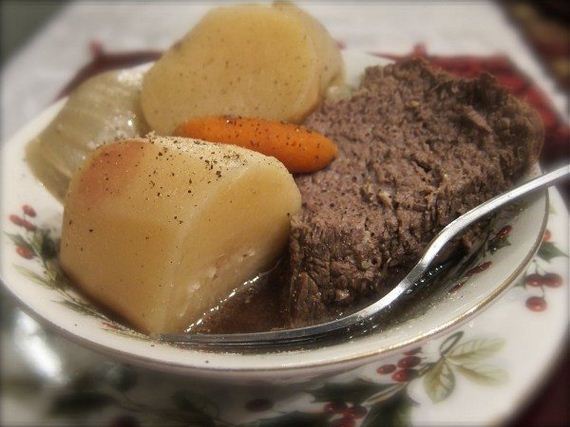 Pot Roast with Garlic and Vegetables – This recipe stuck out to use because you actually embed cloves are garlic into the meat to give it extra flavor!
Beef & Noodles – Everyone has had beef & noodles at some point in their life. If, miraculously, you have not, you don't know what you are missing out on!
Chicken and Dumplings – Chicken and dumplings is one of those dishes that is quintessential comfort food. The ability to make it in a crockpot?  Even better.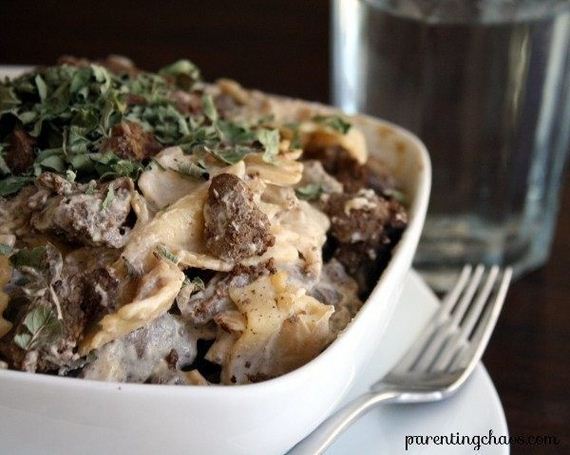 Beef Stroganoff – Our mouths are watering just look at this picture! Could you image dishing this steaming delight out a crockpot, because we can.
Scalloped Potatoes – Scalloped potatoes are a delicious dish, but you can make it so much easier on yourself by making them in the crock pot with this easy recipe!
Chili and Cornbread – Crockpot chili is a wonderful dish to come home to. Steamy and all ready to be gobbled up, whip up some cornbread for an added treat and scoop it up with tortilla chips!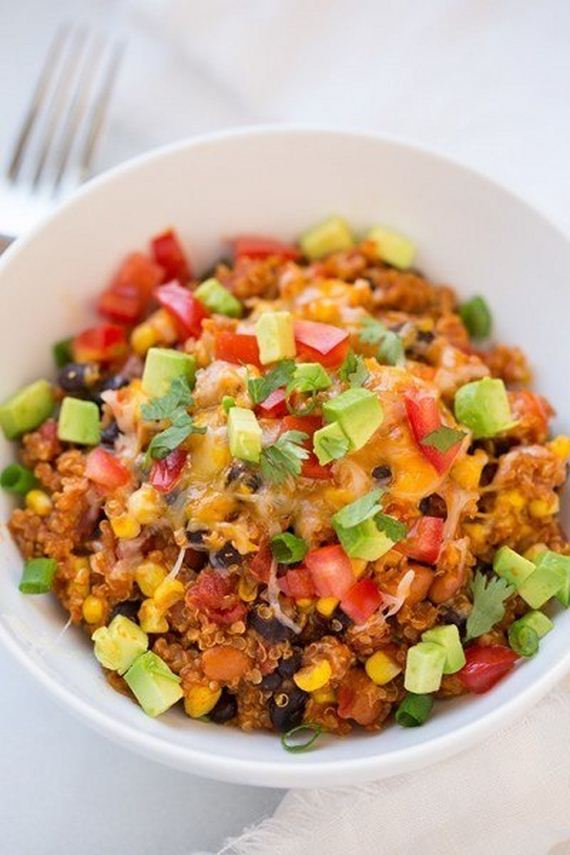 Enchilada Quinoa Bake – If you are looking for something on the healthier side, give this delicious looking enchilada quinoa bake a try!
Beef Barley Soup – A staple of cold weather soups, this recipe makes create this dish a breeze, with the help of your crockpot of course!
Honey Teriyaki Chicken – Who knew that a staple of Chinese take-out everywhere could be so easy to make yourself? Well now you know too! Give this recipe a try and save yourself some money by eating in.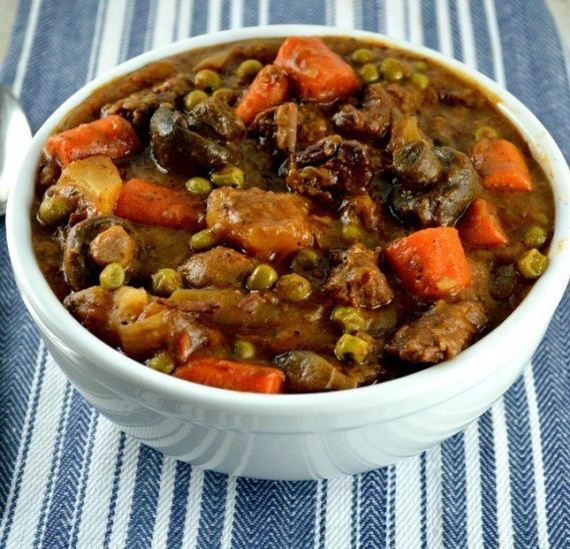 Crockpot Beef Stew – Nothing warms you up after a cold day outside like a big bowl of beef stew! Now you can throw it in the crockpot and have it ready to go when everyone comes home hungry.
Cheesy Bacon Ranch Potatoes – Whip up this simple and delicious side in your crockpot so that you can forget about it and focus on the main meal without the hassle of splitting your concentration.
Bourbon Chicken – Another Chinese take-out staple that can now be made just as easily in your own kitchen, while you're not even home.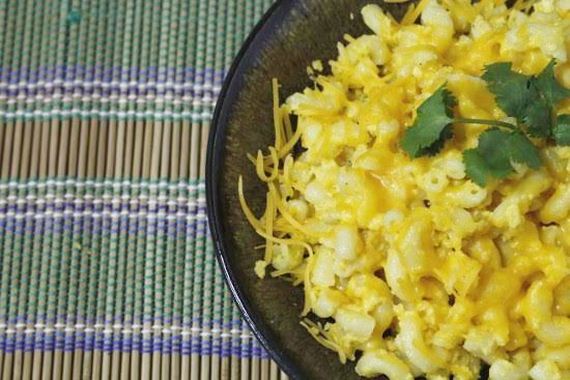 Mac & Cheese – Mac & Cheese, possibly the ultimate comfort food for many of you. Now you can make the richest, creamiest mac & cheese without even having to think about it!
Beef and Broccoli – This delicious meal is easy to put together and healthier because you know exactly what is going into it!
Lasagna – Everyone loves a good lasagna, but even the store bought ones can take 2-3 hours to make! Why not make things easier on yourself by throwing that mess into a crockpot and just letting it cook all day long?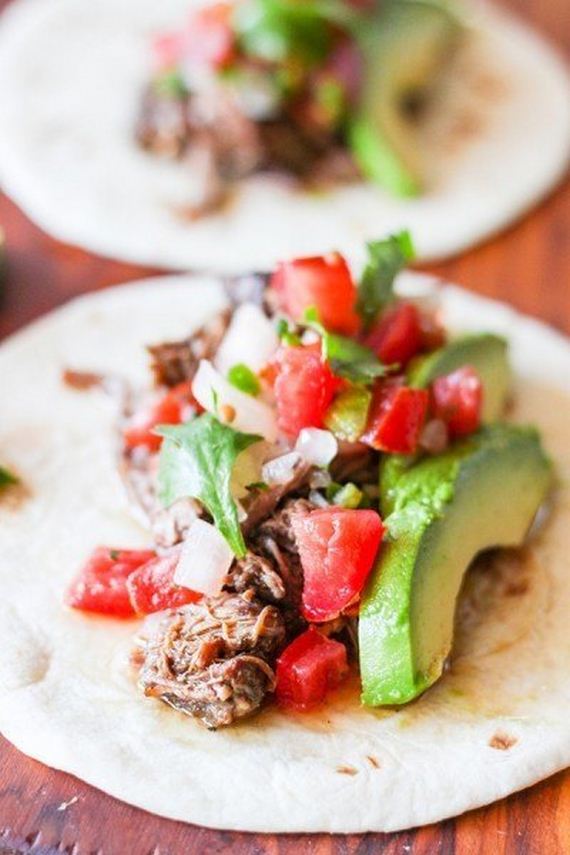 Barbacoa Beef – Just look at that delicious, juicy pile of tasty taco delight right there! Image coming home to that cooking away in your crockpot.
Loaded Potato Soup – Let's be honest, bacon and cheese make everything better.
Broccoli Cheddar – We had to include this on the list, everyone enjoys a good broccoli cheddar soup! Now you can throw it in your crockpot and have it ready to go!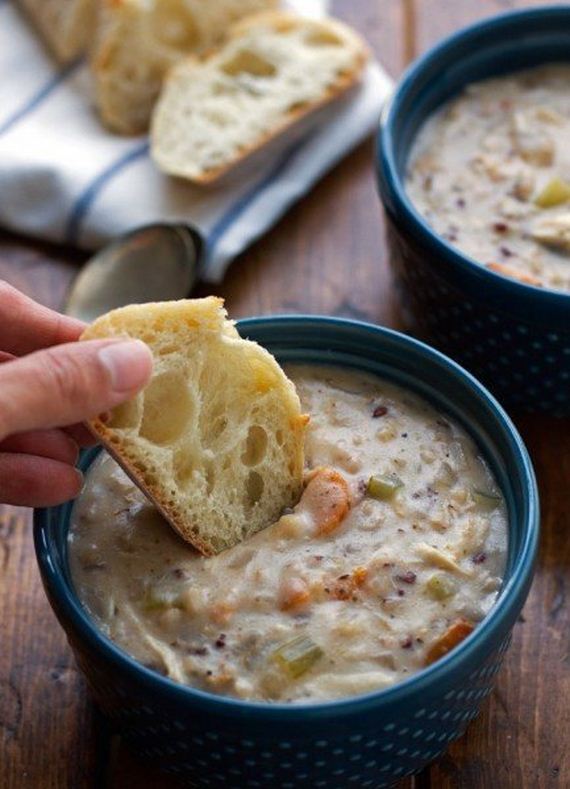 Chicken Wild Rice Soup – This soup, right here, is one of the best cold weather soups you will find. It's so creamy and hearty that you'll be hard pressed to find something that you don't like about it.
Garlic Bacon Chicken – As we said before, bacon makes everything better, chicken included! This dish will have everyone's mouth watering before you even get it to the table!
Pumpkin Pie Oatmeal – We had to think about breakfast too and oatmeal came to mind first. Oatmeal by itself is boring, but this — this will be a game changer!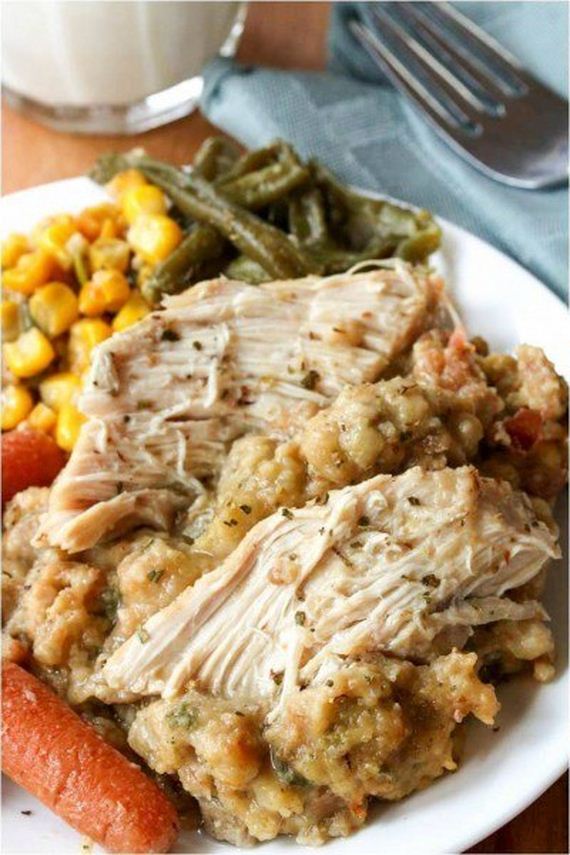 Chicken and Stuffing – Have a pseudo Thanksgiving any time with this warm and delicious chicken and stuffing recipe anytime you like!
---
---