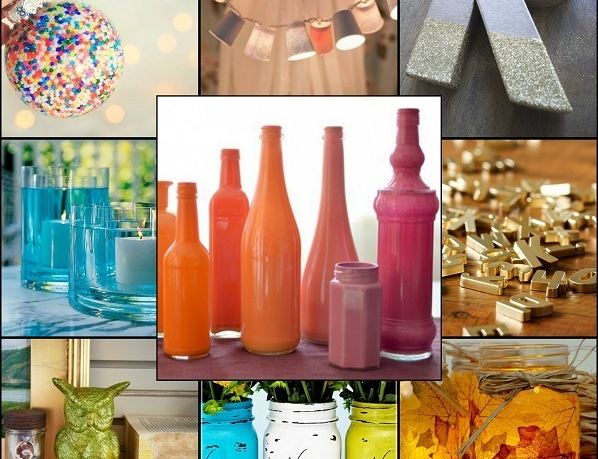 Amazing DIY Crafts For People Who Really Can't DIY
Amazing DIY Crafts For People Who Really Can't DIY
---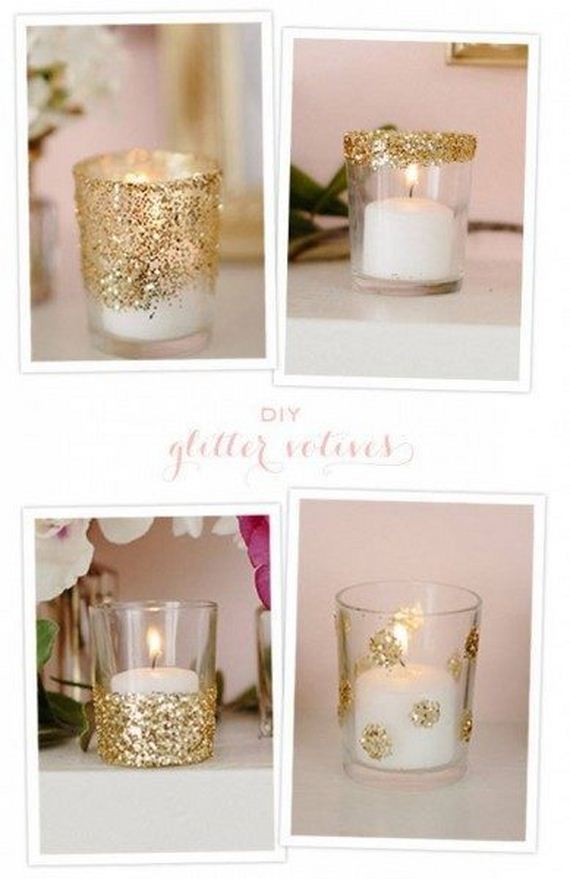 Glitter Votives – Glue and glitter! It doesn't get much easier than that. Maybe think outside the box a little bit and make up some designs. Add some tape for straight lines to get some stripes!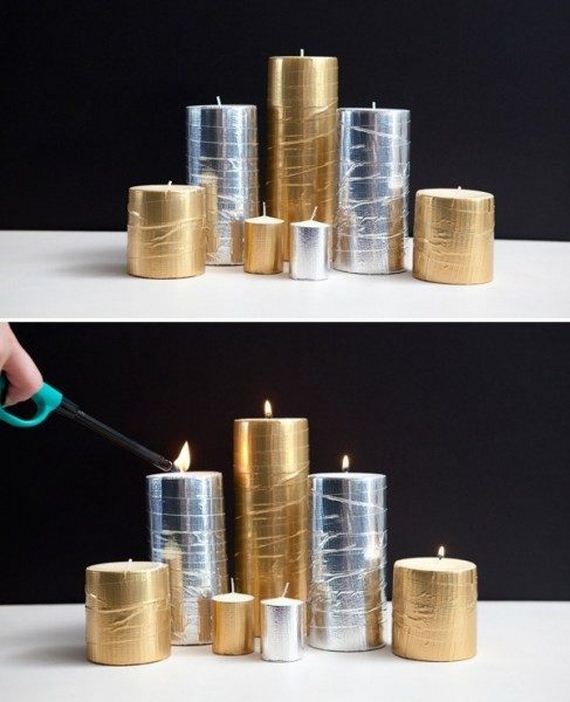 Metallic Duct Tape Candles – Okay, we lied. This is way easier! Step 1) buy candles and duct tape in fun colors. Step 2) Wrap said candles in said duct tape. Bam, done!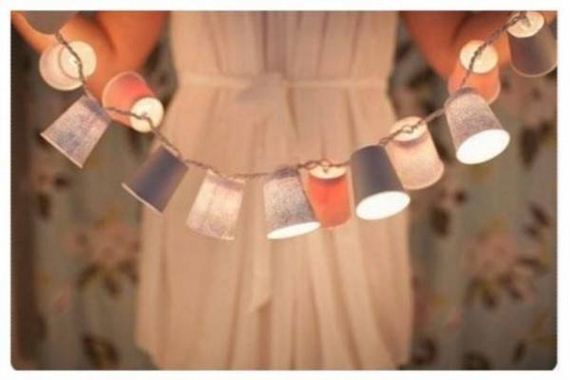 Dixie Cup Lights – This is a simple and fun way to add a bit of decor to a plain light strand! Just to be on the safe side, turn the lights off when you leave the room. Aren't they cute?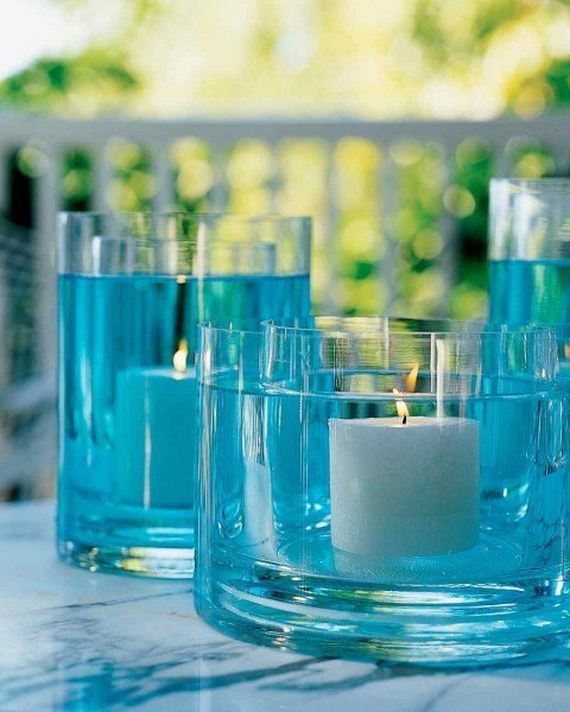 Fire & Water Candles – Create a really cool optical illusion with this super simple two-step project! You can make the water any color you like to fit your design.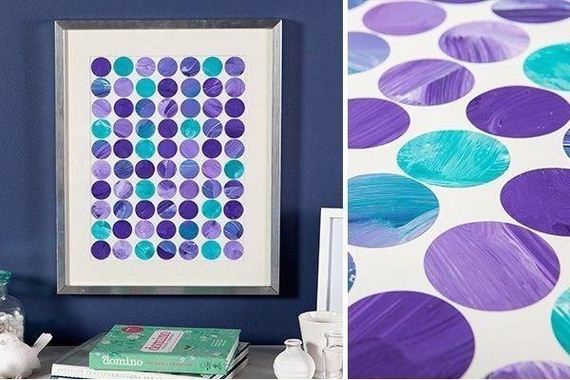 Dot Wall Art – Just like painting in kindergarten, this project could even be done with your fingers if you really wanted to get down and dirty. Just paint, punch, and assemble! You could even use different shaped paper punches for a different look.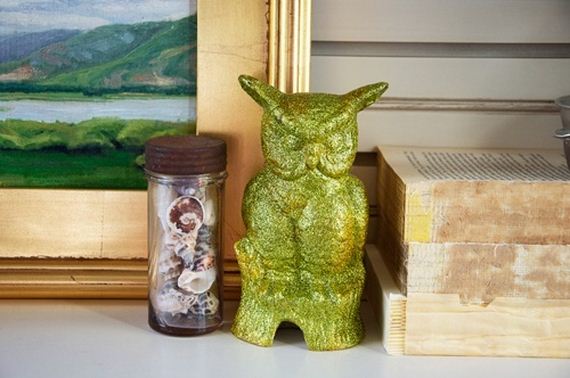 Glitter Animals – You know those old, often weird looking animal figurines you find at thrift stores? Make them new with some glue and a whole bunch of glitter! He looks way cuter in green anyways.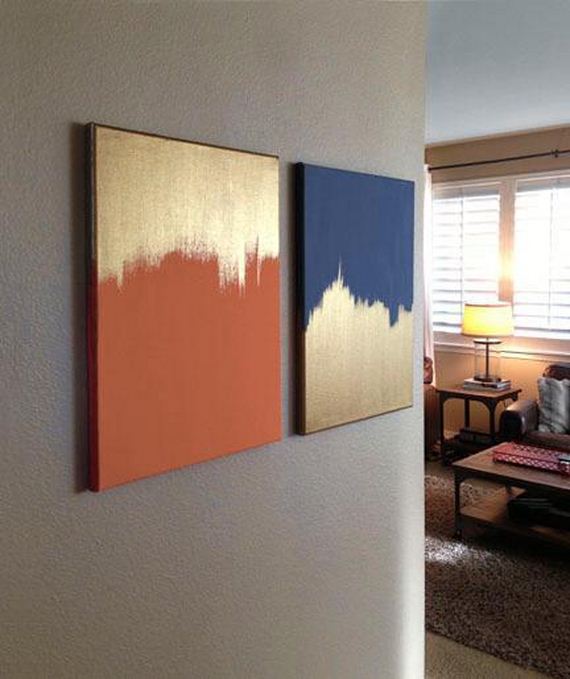 Metallic Wall Art – So simple. So classy. Everyone will ask where you got them! Create them in any color you want to personalize them and fit them in with your decor.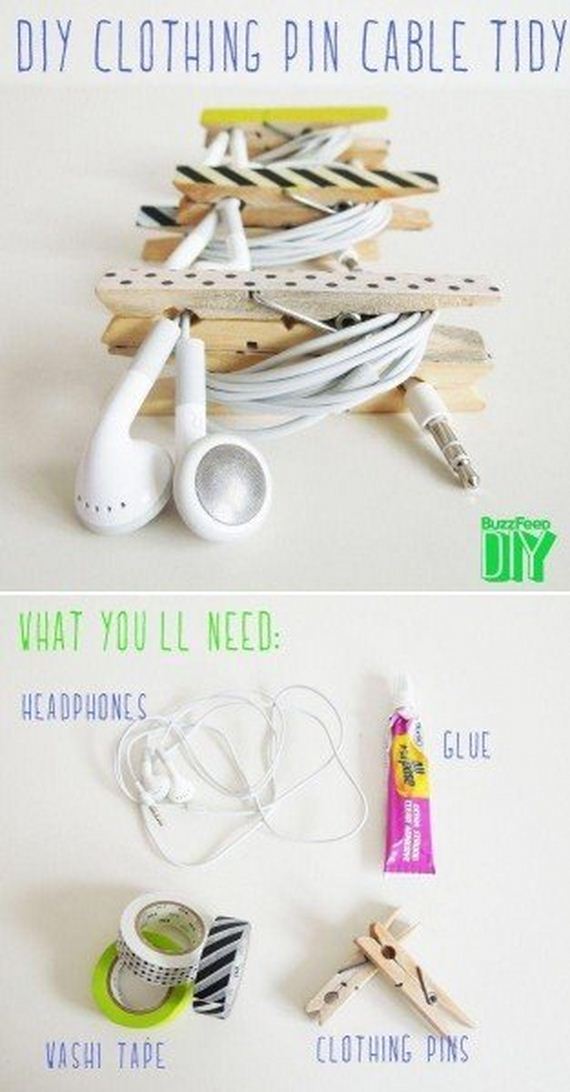 Headphone Tidy – Glue, tape, and clothes pins make this great little cord wangler! This is something that anyone could make and use!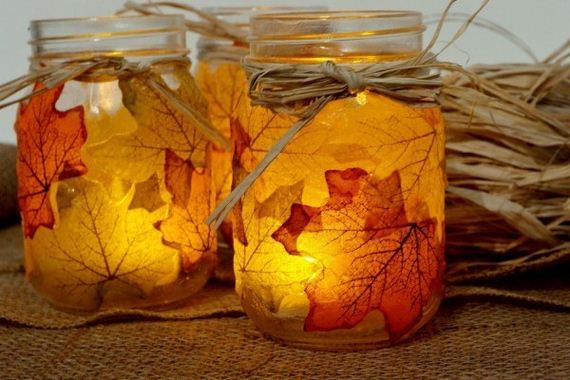 Leaf Jar – Glueing leaves to things is something that everyone learns in elementary school. Put those gluing skills to the test with these gorgeous candle holders.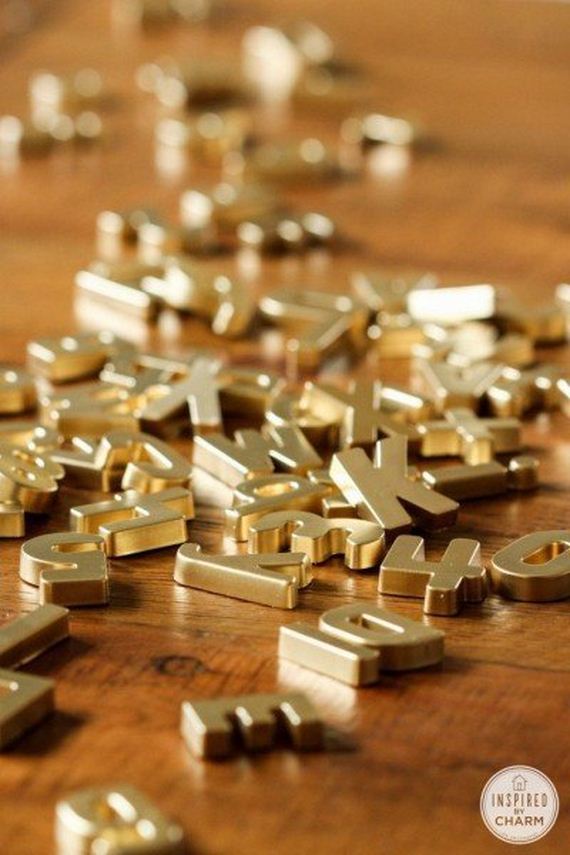 Classed Up Magnetic Letters – Create a unique and gorgeous look for your refrigerator by spray painting some of those little plastic letter magnets! This project is so simple but creates such a stunning final product.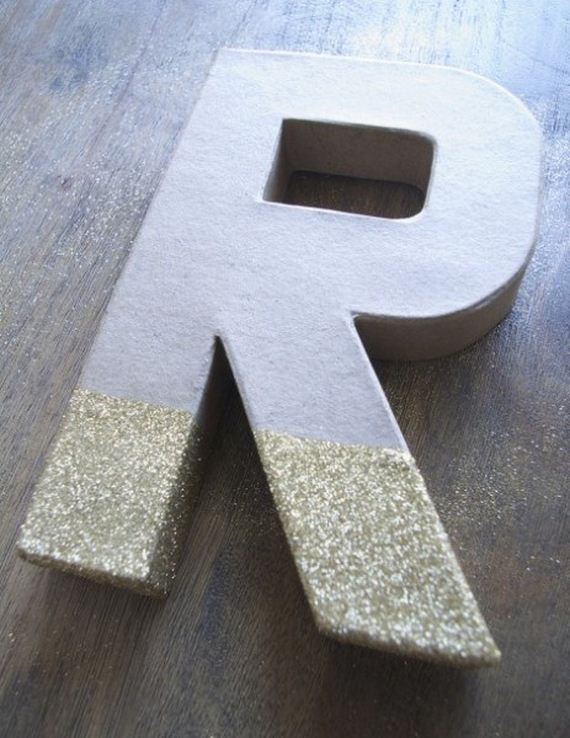 Glitter Dipped Monogram – You can get these letters at most craft stores now and there are so many ways to pretty them up. This one is so easy though, they didn't even paint it (which looks great) but you could if you wanted a different finish.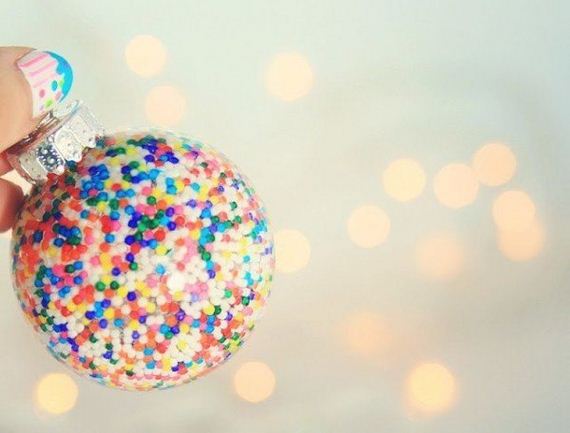 Filled Ornaments – Adorable! The sprinkles add a fun touch to a simple Christmas ornament.  This tutorial lists several different, equally as simple, ways to create your own lovely ornaments.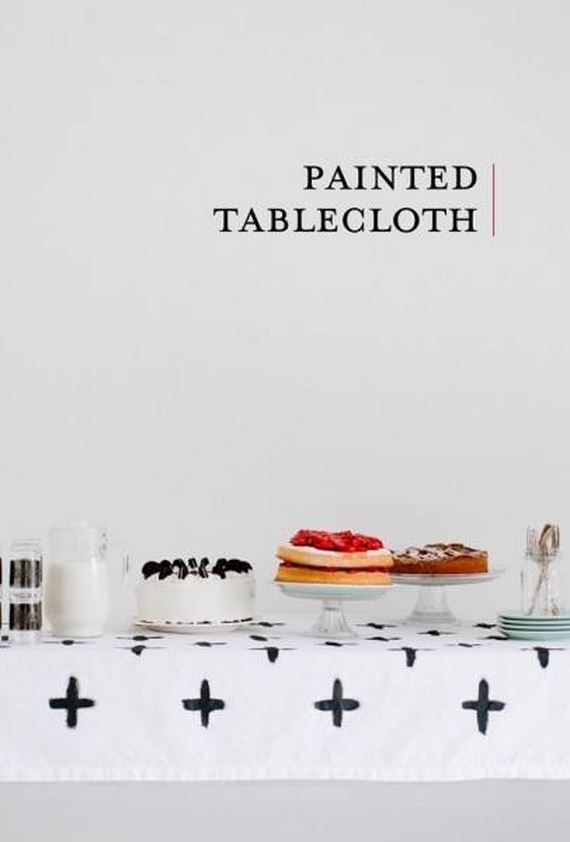 Painted Tablecloth – More paint! All you need for this is a solid color tablecloth and a single paint color!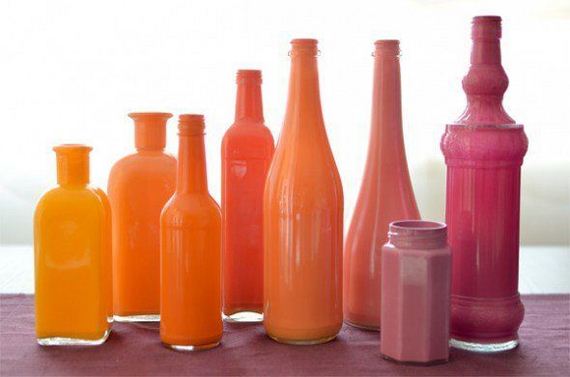 Painted Bottles – This painted bottles look lovely as a centerpiece on a table with a few flowers in them! The process is so easy, the hardest part will be picking your colors.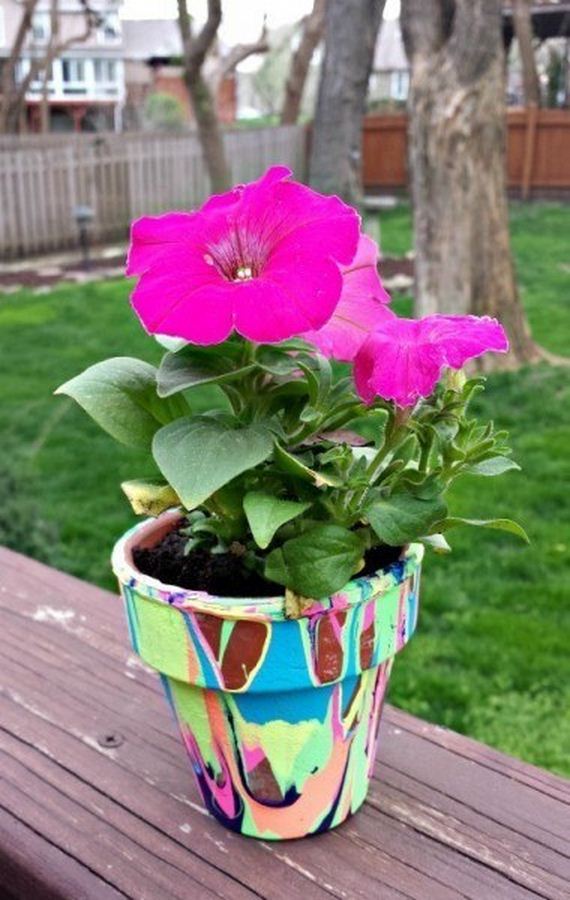 Pour Paint Flower Pot – Buy paint, dump paint over flower pot, voilà! A fun, colorful flower pot to liven up your deck or front step. Even kids can do this for a fun family project!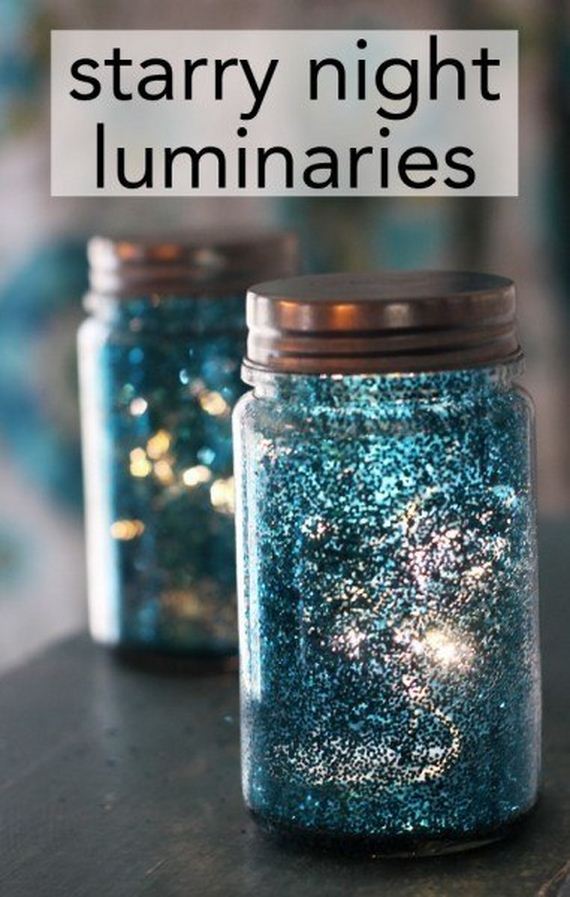 Starry Night Luminaries – These are gorgeous and so easy! You don't even need glue, just coat the inside with some hairspray and shake up the glitter! Battery operated moon lights are easy to turn on and off but let off just the right amount of light.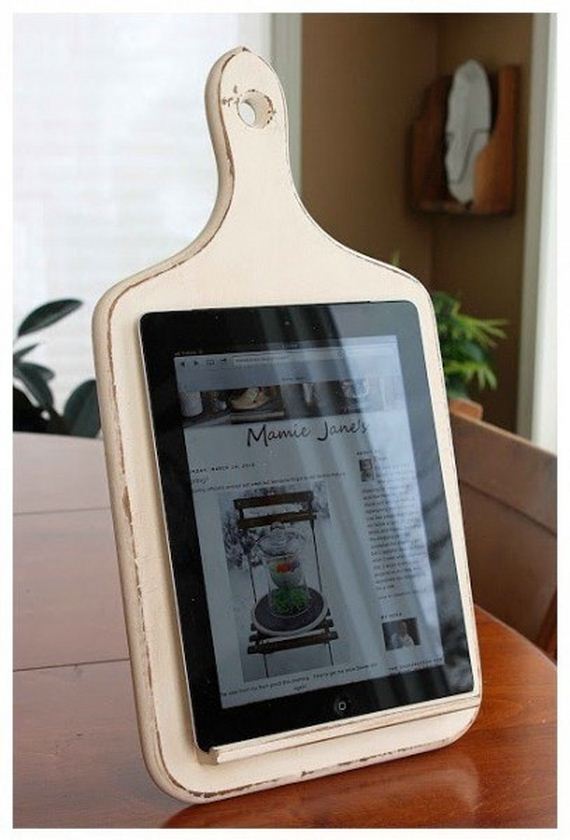 Tablet Stand – These handy stands are made out of a cutting board, a Scrabble tile tray, and a scrap piece of wood. Just glue and paint. Sand the edges down a bit for that distressed look.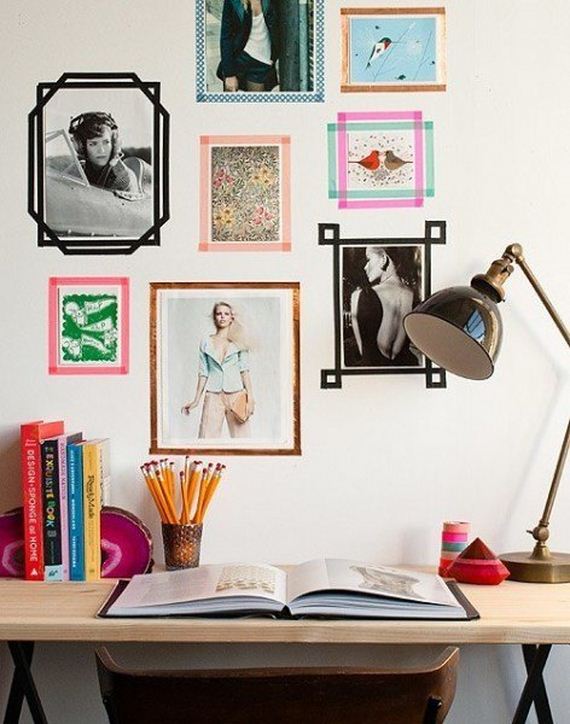 Washi Tape Frames – These are simple, easy, and add instant appeal to blank walls! They're removable too so it's a great option for rentals or temporary fixes.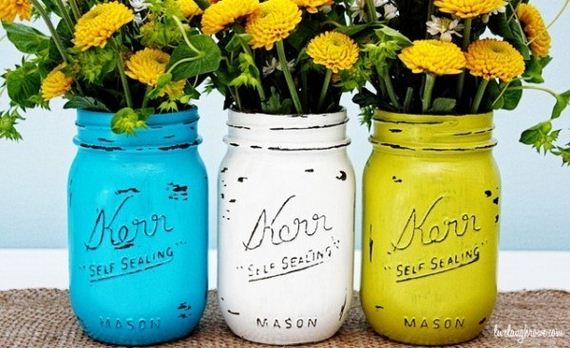 Painted Mason Jars – A little paint and sandpaper make these gorgeous jars for a bit of rustic charm! Pick your colors and use them for your next party or gathering!
---
---