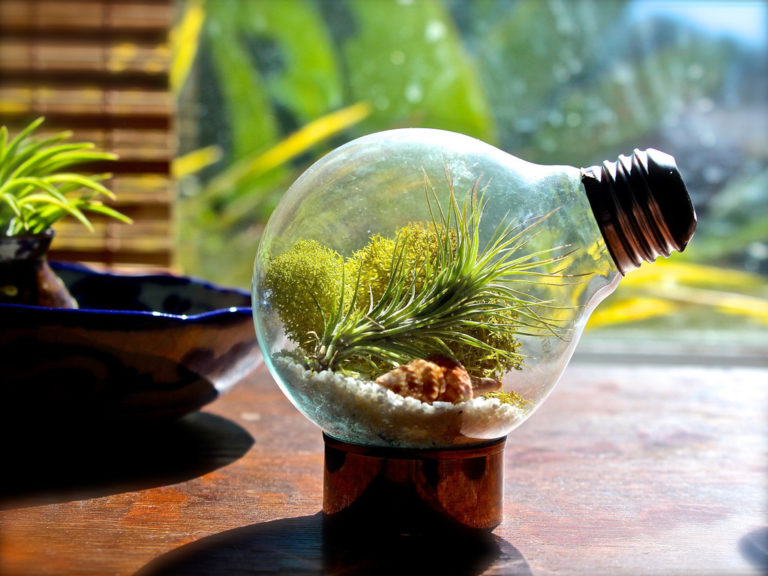 Amazing DIY Miniature Terrariums Made From Upcycled Things
Amazing DIY Miniature Terrariums Made From Upcycled Things
---
Just in case you're interested in making terrariums too, here are 15 different styles, kinds, and upcycling ideas that will help you make it happen!
1. Bunny jar terrarium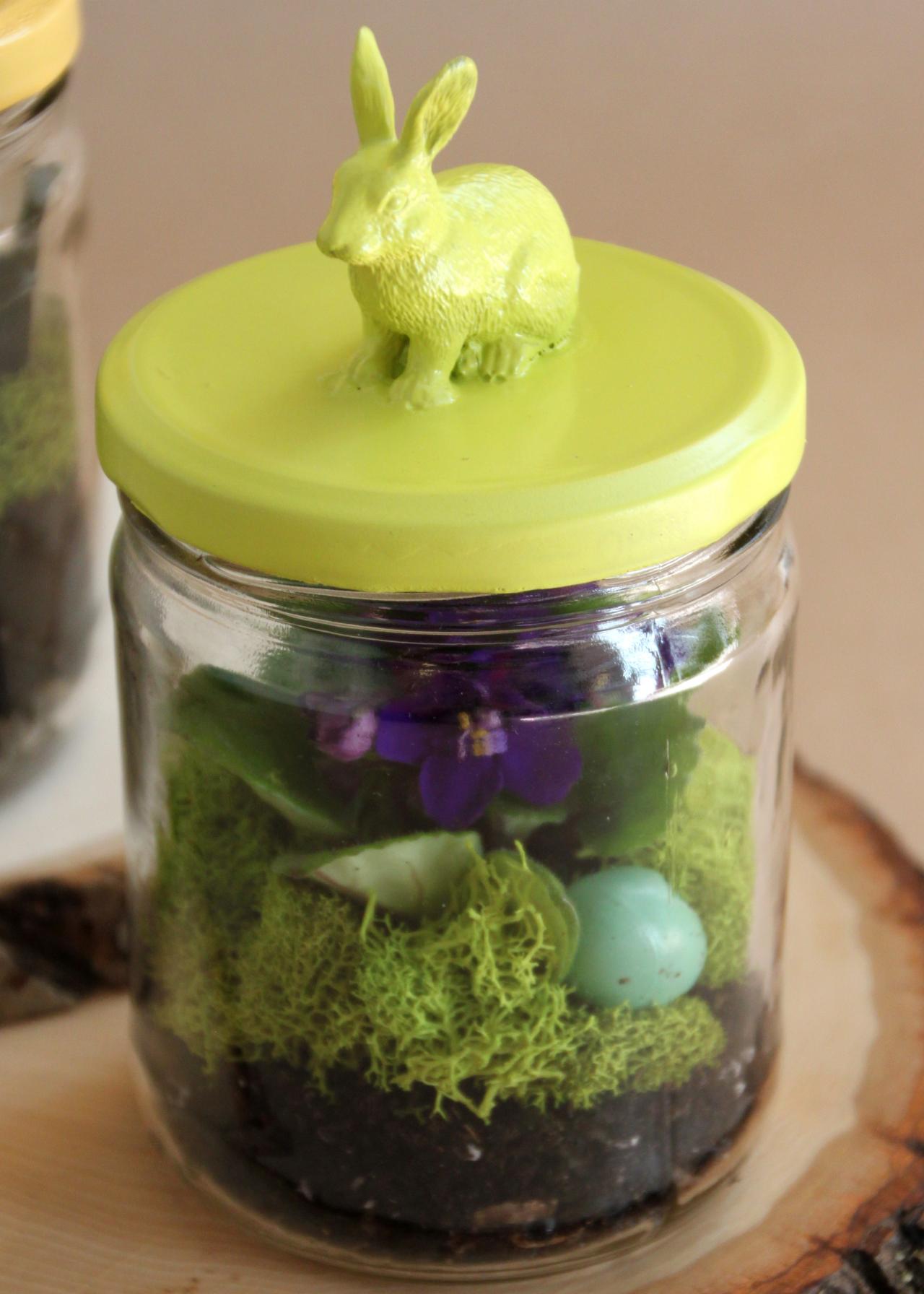 Are you the kind of crafter who likes to pre-plan when it comes to seasonal crafts and, even though there are still some cold months left, you're already thinking about spring in a big way? Then perhaps these little Easter time bunny terrariums are an idea you'd like to stockpile until the time is right to make them! HGTV shows you how to create the container using a cleaned out mason jar and a painted rabbit toy. We love the way they included candy coated chocolate eggs inside to really drive the whole Easter greenery theme home.
2. Moss and succulent terrariums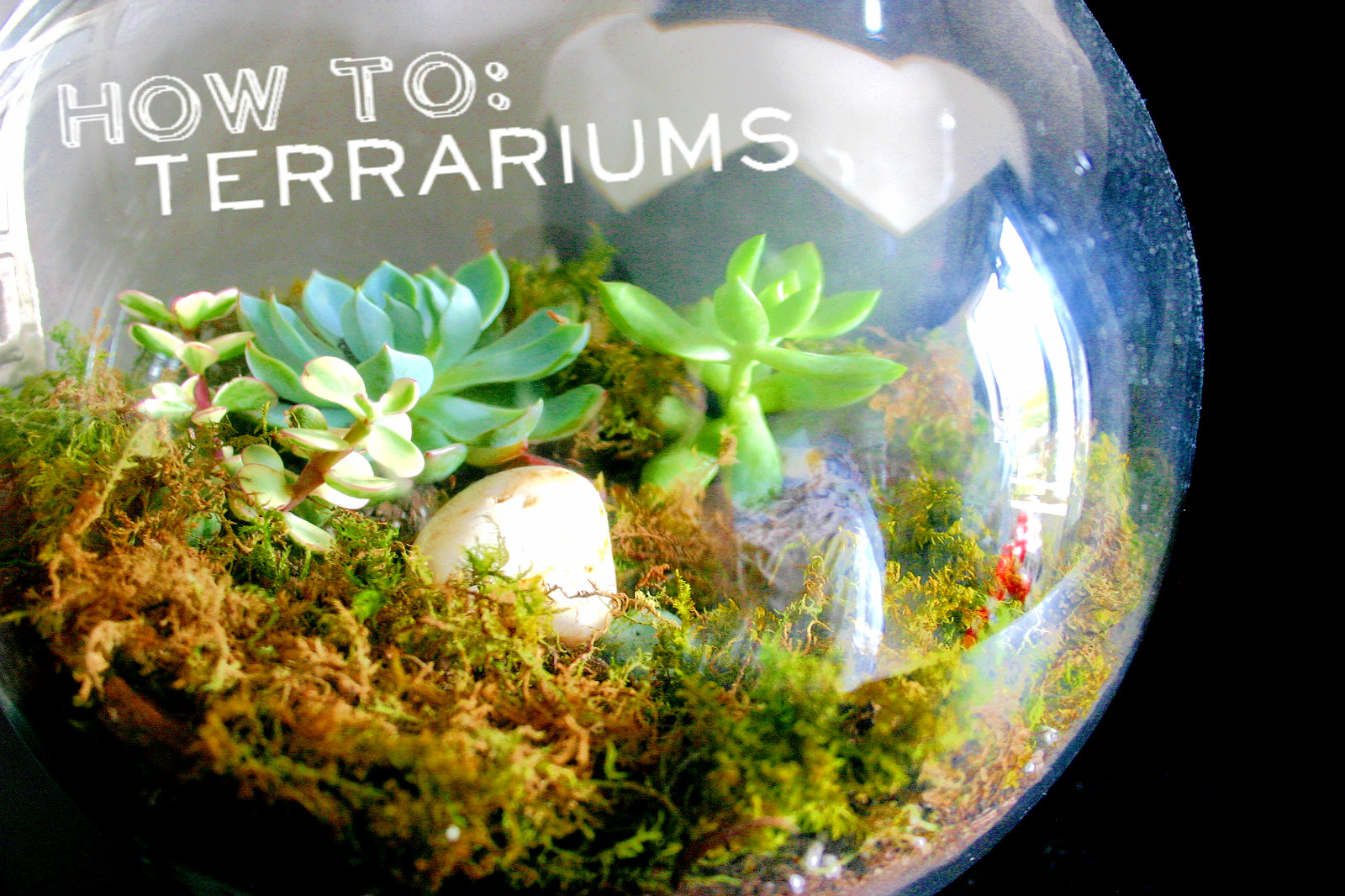 Are you actually quite new to the idea of making terrariums so you're in need of a little more step by step guidance than you'd need with some other DIY projects? Then here's a great beginner's tutorial to get you started! Brick and Vine shows you how to make a terrarium in a short, rounded glass vase, complete with some pebbles and succulents.
3. Miniature light bulb terrariums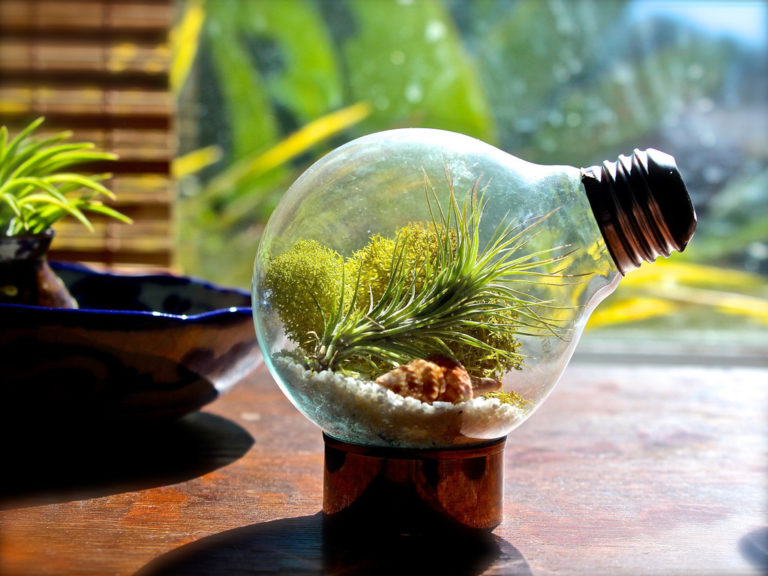 When you said you wanted to make things with upcycled materials and in a miniature size, did you really mean it? In that case, we have a feeling this repurposed light bulb terrarium idea from King George Homes might be a little more up your alley! We love the way they tilted it on a small metal stand to make it stand up interestingly, letting you see everything inside from around the room. The seashell is a cute addition!
4. Empty soy sauce bottle terrarium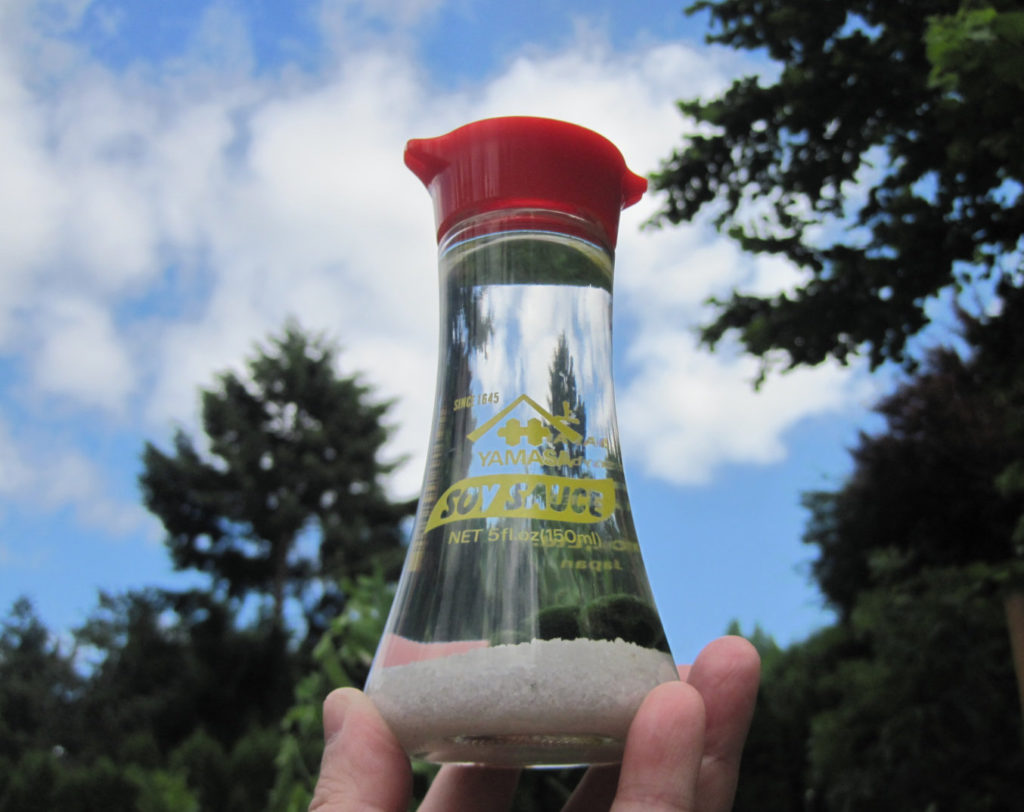 For your particular terrarium, are you really feeling like you want to include upcycling, miniature sizes, and a little bit of kitsch? Then maybe you'd be best to try out this empty soy sauce bottle terrarium idea from Momo Barks instead! They've filled theirs with water so they can use a particular kind of plant, but you might choose air plants like tiny succulents or simple moss and stones instead.
5. African violet terrarium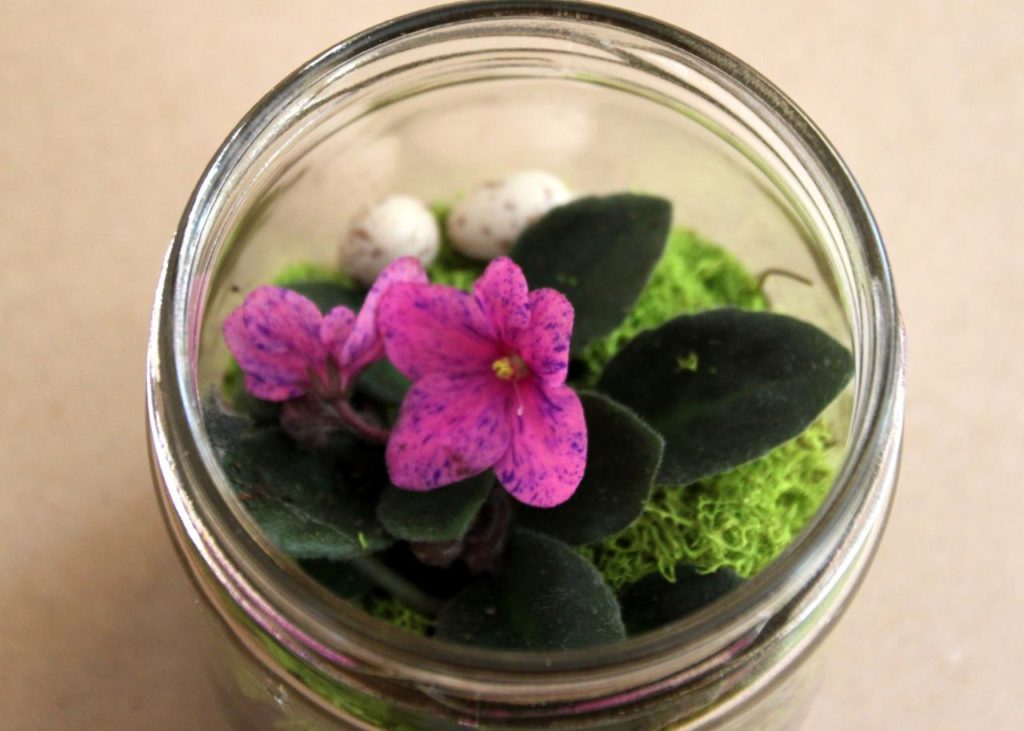 Are you fine with the idea of making a terrarium using plants that don't last very long times and do require a little bit of care, so long as the plants are pretty and match your décor scheme? Then you might be the perfect person to make yourself a miniature jar garden featuring a stunning purple African violet, just like HGTV Gardens did here!
6. Star Wars inspired Ewok terrarium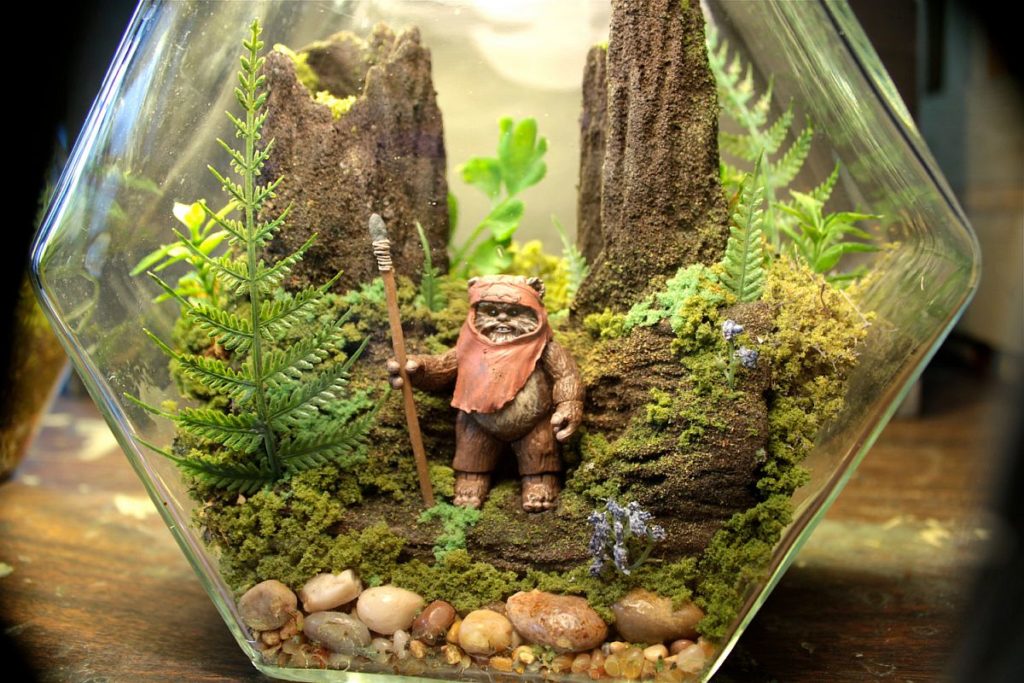 Perhaps you've been toying with the idea of making yourself a little terrarium inside a simple glass fish tank but you've been trying to think of an easy idea to make it a little more unique than that? Well, if you've ever been a big fan of, or perhaps even just seen, the Star Wars movies, then we have a feeling you'll enjoy this idea from Food Fun Family! They suggest putting a little Ewok toy inside, right in the centre, so the terrarium looks like a scene right out of the movie.
7. Wall hanging meter box succulent terrariu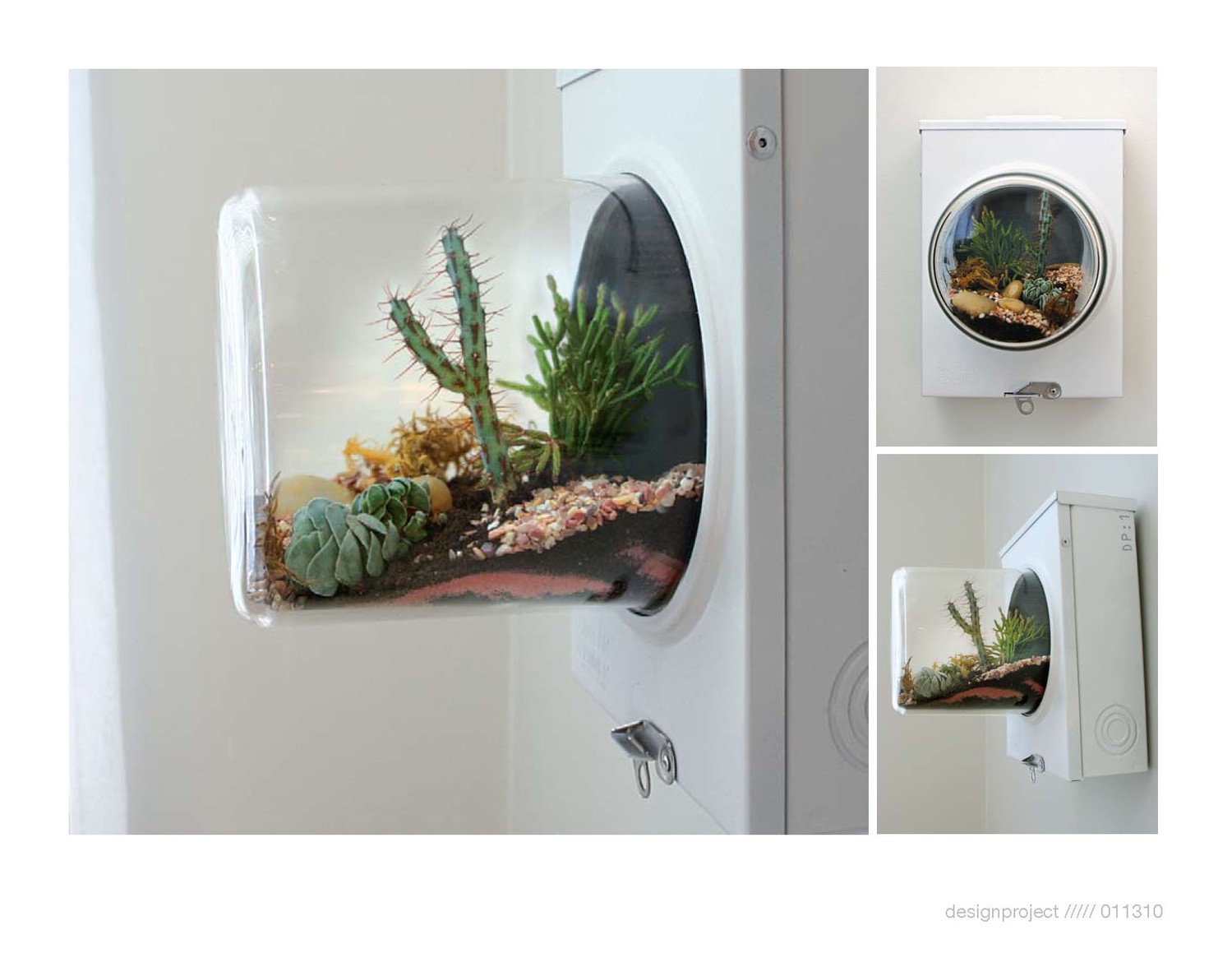 Do you have an old heat meter in your house that isn't actually hooked up anymore and that you've been meaning to take down, but doing so will also mean you have to fix that spot on the wall? Well, maybe you should reuse the meter box for something decorative instead of ripping it right off? Check out how Design Project screwed a jar into the front where the reading meter used to be and created a little sand and cactus terrarium inside.
8. Gumball machine terrarium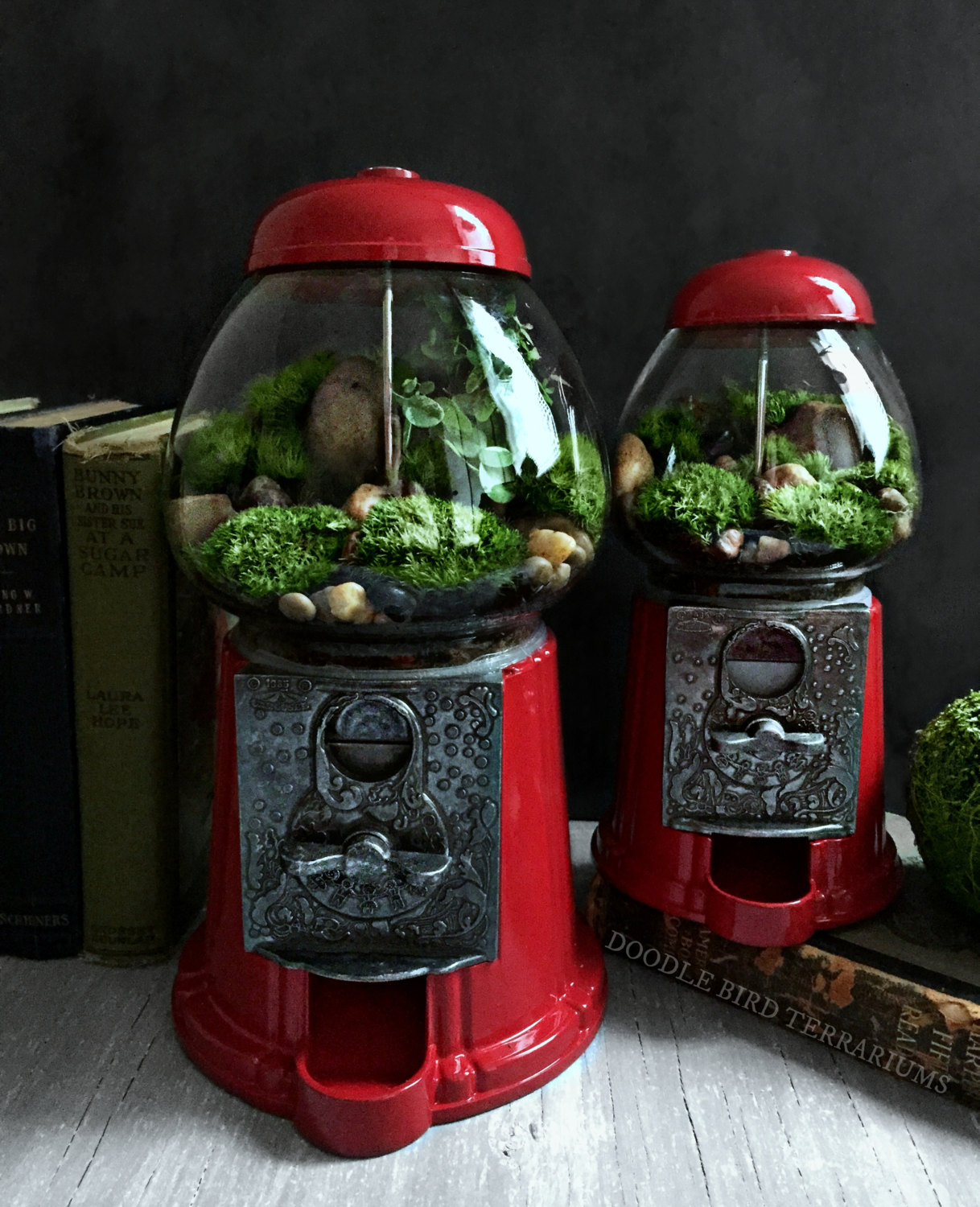 Have you ever found an old fashioned piece at a yard sale or vintage store that could look really decorative but doesn't really serve any purpose, so you've hesitated? Well, what if you reframed how you thought about it and transformed it into something else? That's exactly what Doodle Birdie did when they transformed these vintage gumball machines into terrariums, filling the glass part that would normally hold the gumballs with plants and stones.
9. Vintage TV terrarium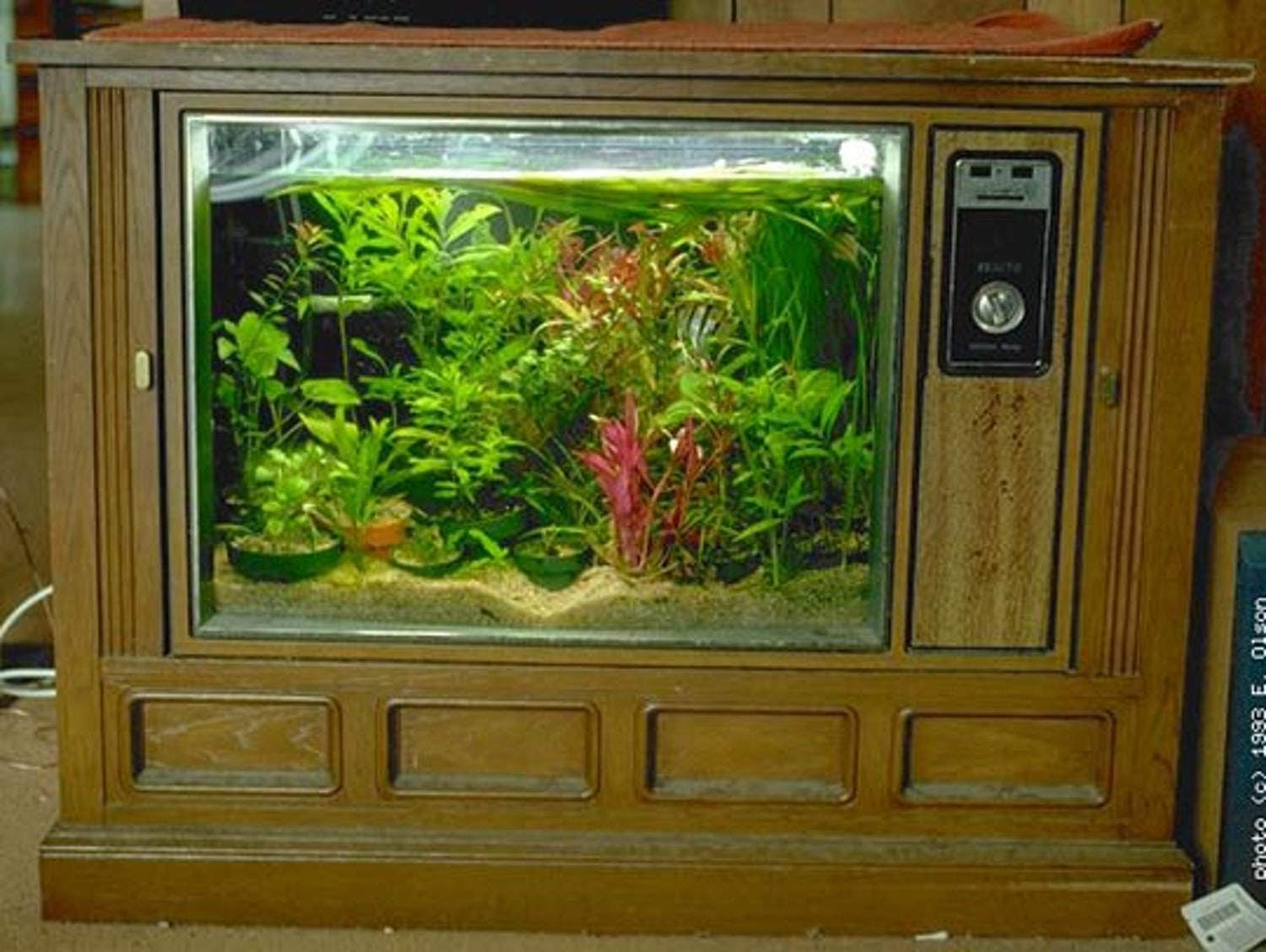 Do you have an old piece that's a lot bigger and that has been broken for years, but you just can't bring yourself to throw vintage furniture out when you can probably find a way to transform it into something else? Then we have a feeling you're going to love the way Apartment Therapy turned an old wooden framed TV stand into a very large terrarium! The screen becomes a green heaven inside.
10. Simple upcycled book terrarium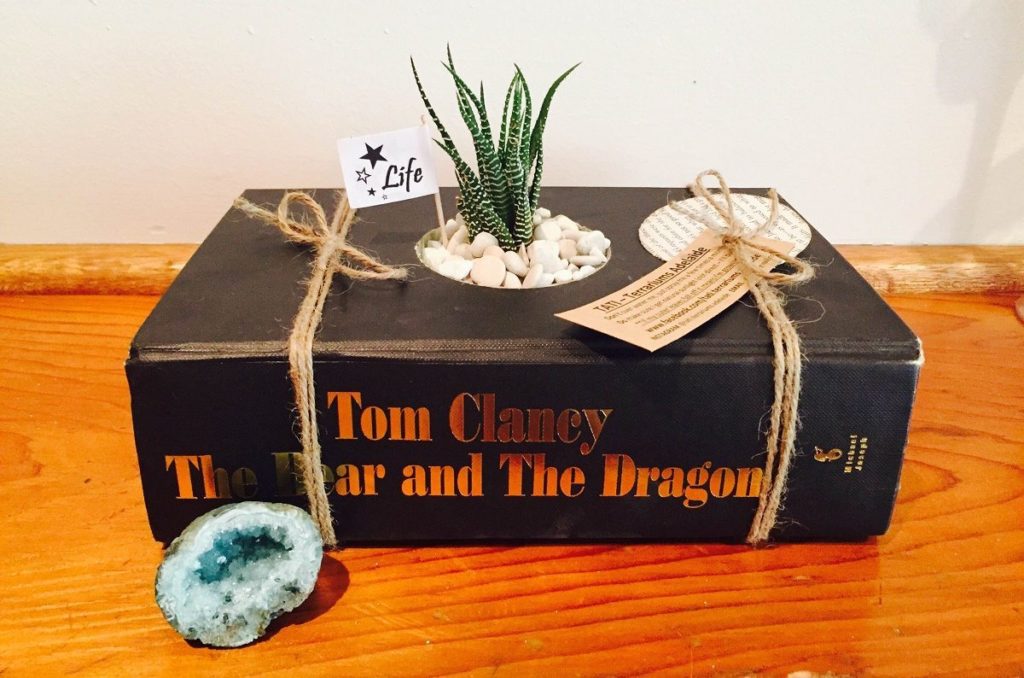 Have you always hesitated when it comes to throwing out or recycling books but you have a big hard cover that's damaged and can't be read anymore? In that case, we definitely think you should take a look at this book terrarium from Recycled Interiors! They cut out a section in the middle and planted a tiny stone air plant garden right inside.
11. DIY French press terrarium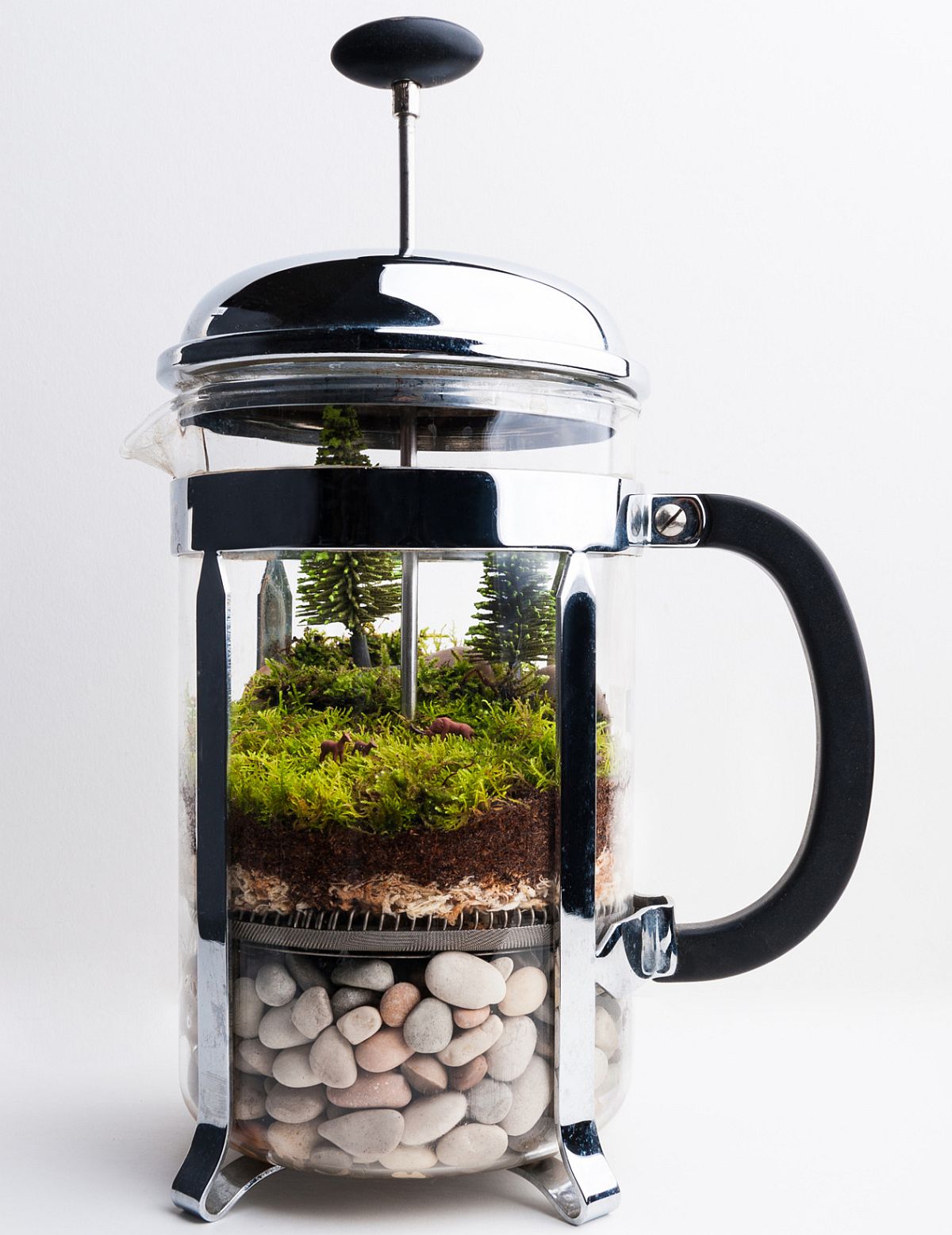 So far, are your favourite terrarium ideas definitely the ones that are made inside everyday household things that you totally have lying around, waiting to either be used or re-used? Then we have another great idea for you, particularly if you're a big coffee connoisseur! Check out how Mother Earth News made a little terrarium that, because of the way it's layered, will actually flourish.
12. Glass butter dish succulent terrarium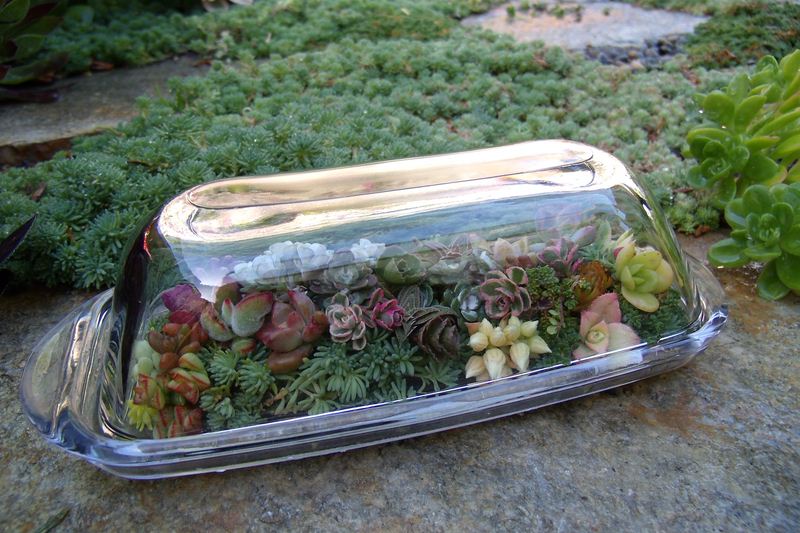 Have you had one of those delicate looking glass butter dishes lying around for a while, unused because you got a new one that keeps your butter fresher but not thrown out because it's pretty enough looking that you just can't part with it? In that case, we have a feeling you're going to love the upcycling job this Pinterest user did on theirs! We love how many different succulents appear here, all nestled together and visible perfectly through the glass lid.
13. Upcycled milk bottle terrarium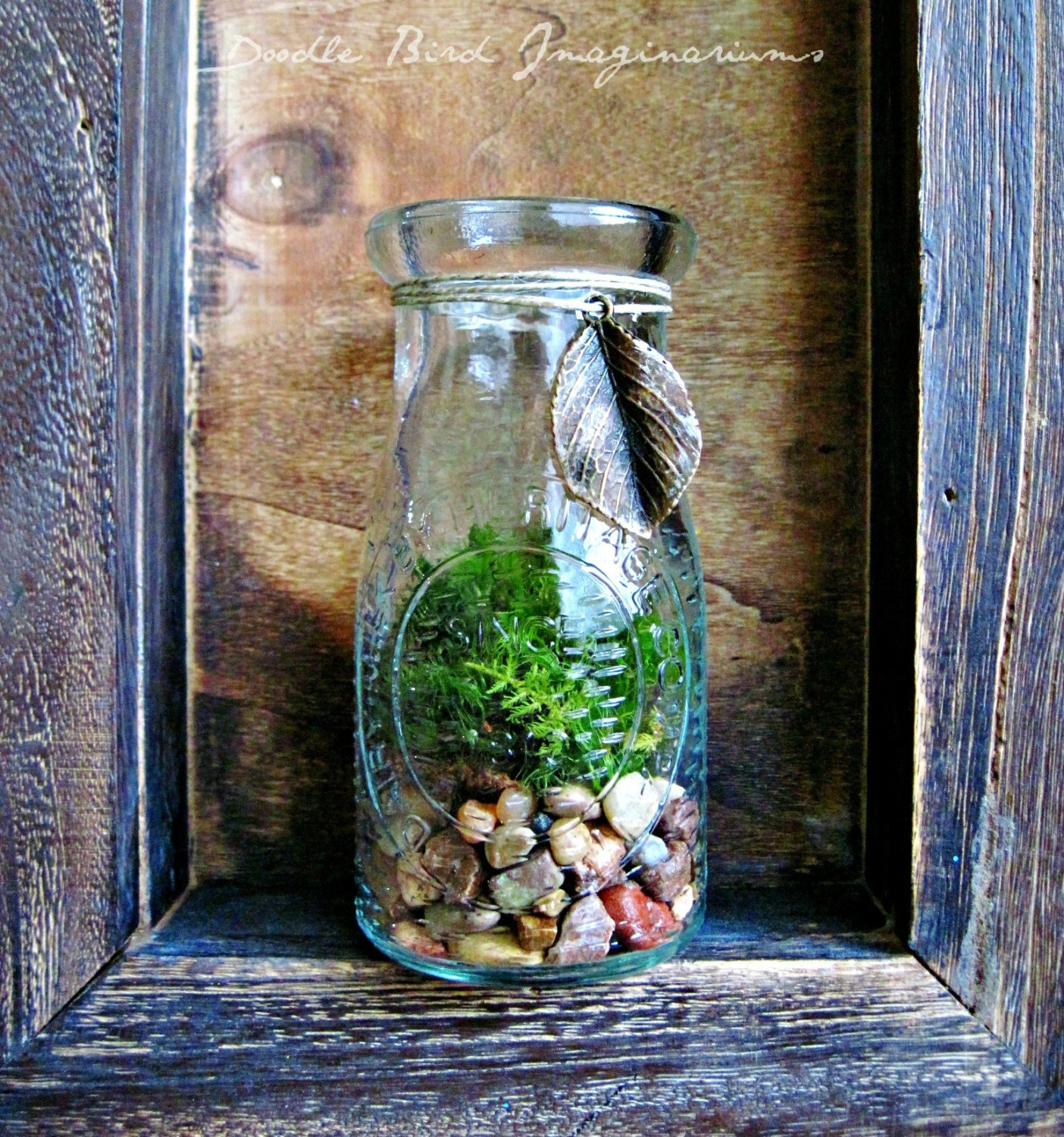 Have you taken great pains to establish a rustic chic aesthetic in your home and, with each new décor piece you add, you try to keep things along those lines so that everything is copasetic? Well, that's shockingly easy when it comes to making terrariums since they can be me in almost literally anything glass! We love the way Doodle Birdie created this rock based layered terrarium inside a vintage glass milk bottle.
14. Painted rock terrarium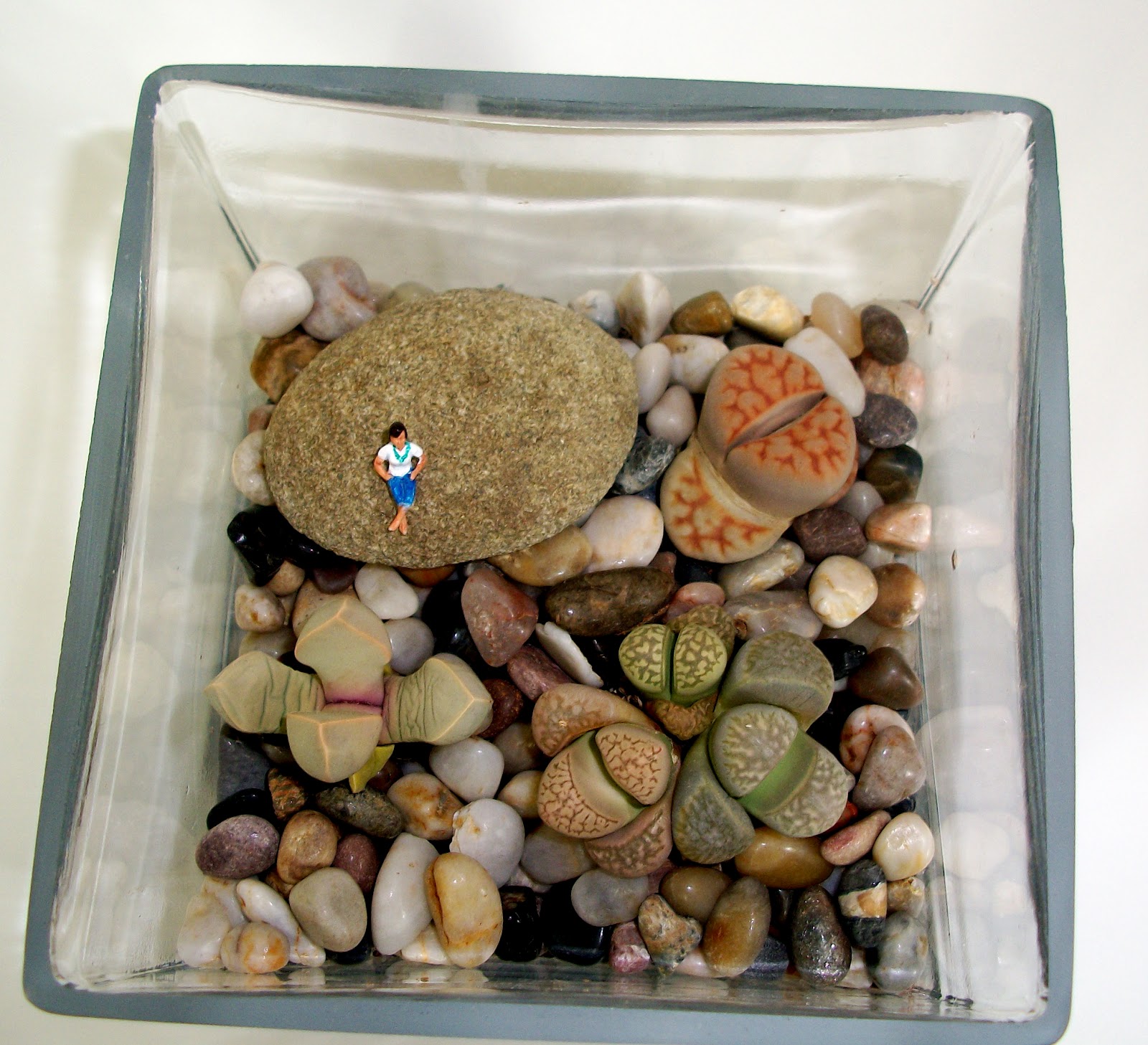 Are you actually so busy and living in such a cold place that you're not sure you could even keep succulents or air plants alive, even in a durable miniature terrarium? Then maybe you'd be better off with a painted rock "terrarium" made in a glass vase or case the way Daschund in The Desert did here! They nestled some larger rocks painted to look like succulents into a layer of smaller pebbles and even included a plastic figure for flare!
15. DIY terrarium necklace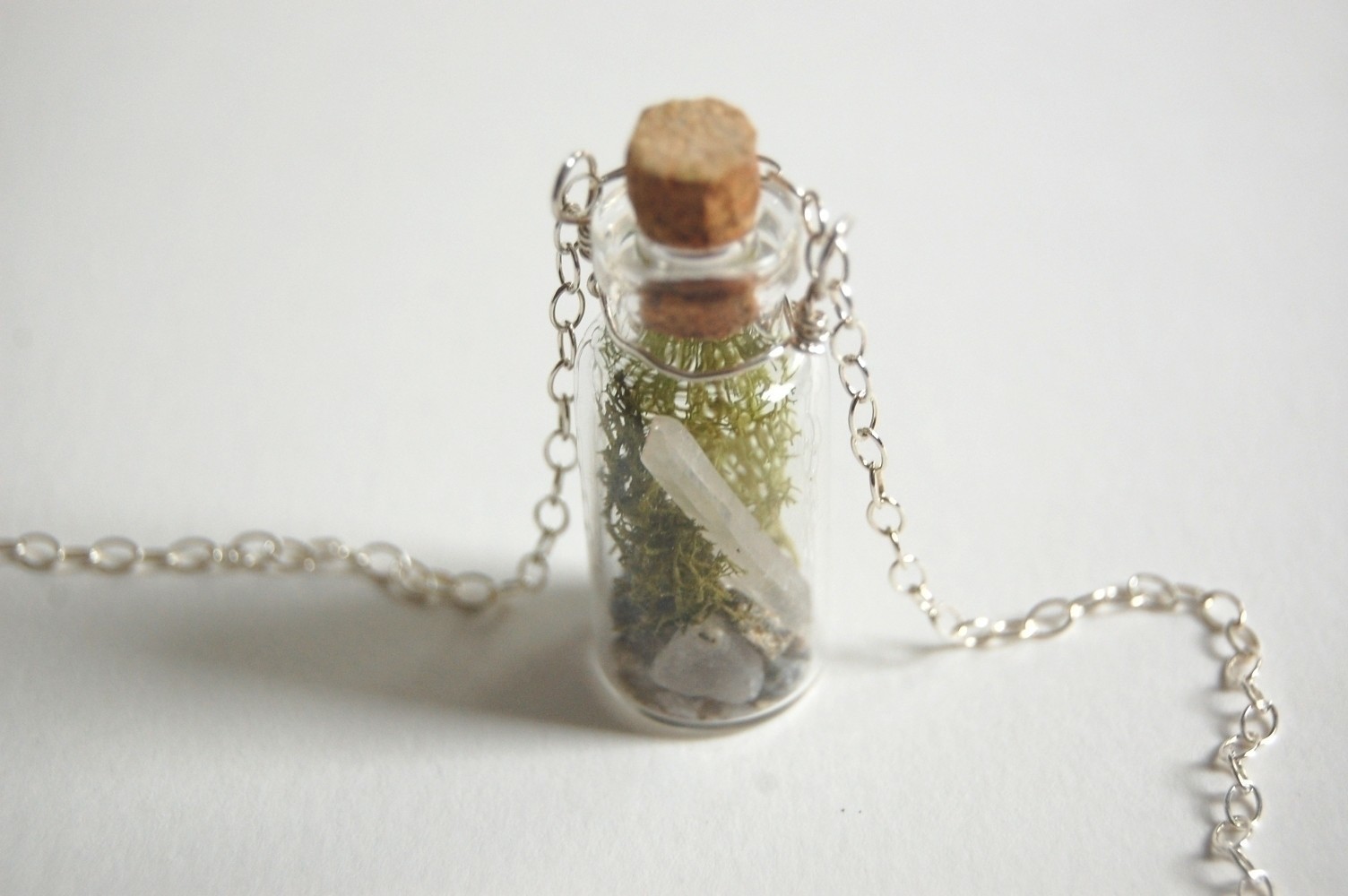 Do you actually find the idea of a terrarium so relaxing and lovely that you almost wish you could keep one with you at all times? Well, if you make one small enough, you actually can! Cut Out and Keep guides you through the process of making a very miniature terrarium in a small glass vile, attached to a chain to be worn as a necklace. It's refreshing and pretty!
---
---