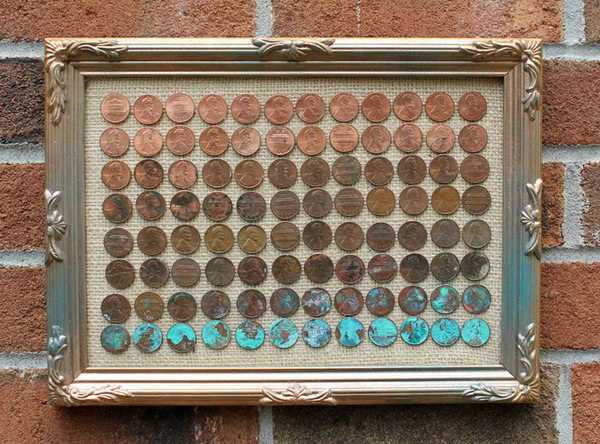 Amazing DIY Penny Crafts
Amazing DIY Penny Crafts
---
Some of these DIY penny projects are incredible easy to make and some are time and effort intensive and need much patience to do. Let's head over and get inspired.
DIY Penny Ombre Art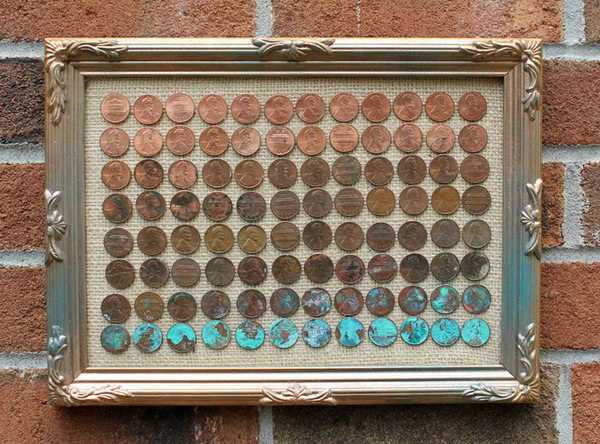 A fun summer time science experiment that is perfect to do with kids! Get the tutorial here.
Penny Gazing Ball Yard Art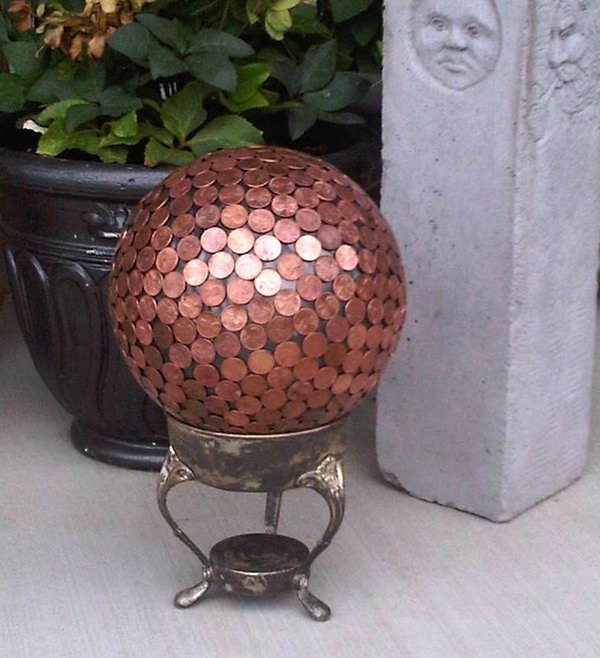 Add year-round color to your garden with fabulous art projects you can make yourself. This gazing ball made with pennies will add more style to your landscape. See how to do it here.
Lucky Penny Votive Holders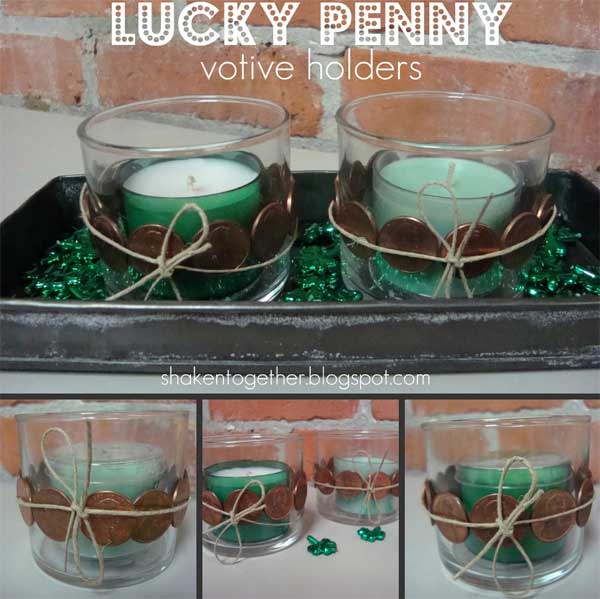 Adhere the bright and shiny pennies around your votive holders with hot glue to add more style to your plain votive holder. See more here.
Penny Birdhouse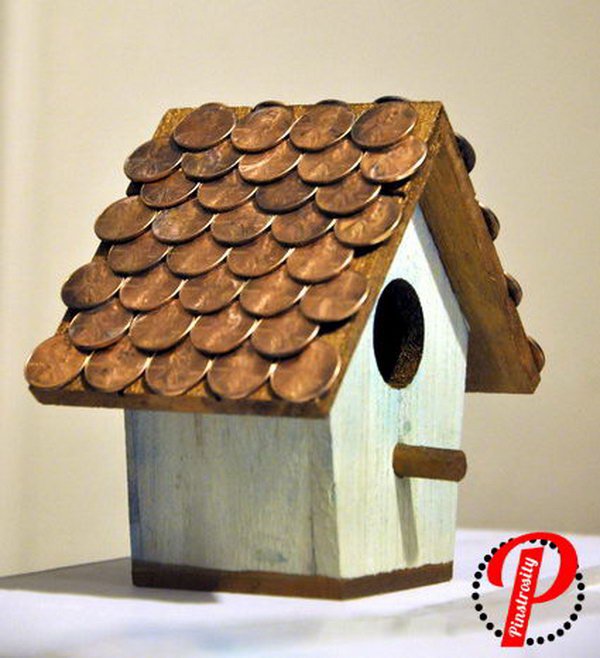 Enjoy watching birds outside of your kitchen window with this amazing DIY penny birdhouse. See how to do it here.
Amazing Penny Necklace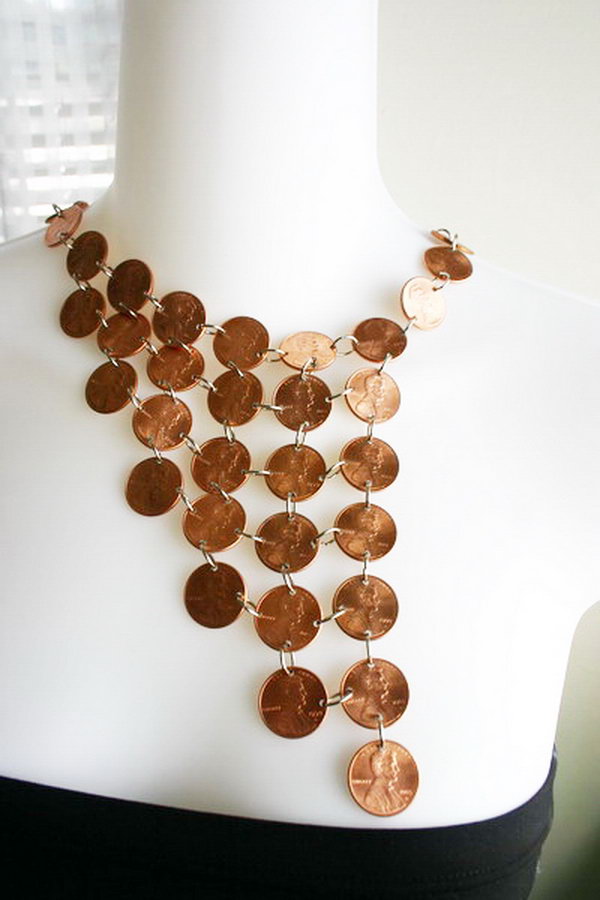 Another creative penny craft is to make a custom and amazing penny necklace for your own. Get more inspiration here.
Penny Decal Necklace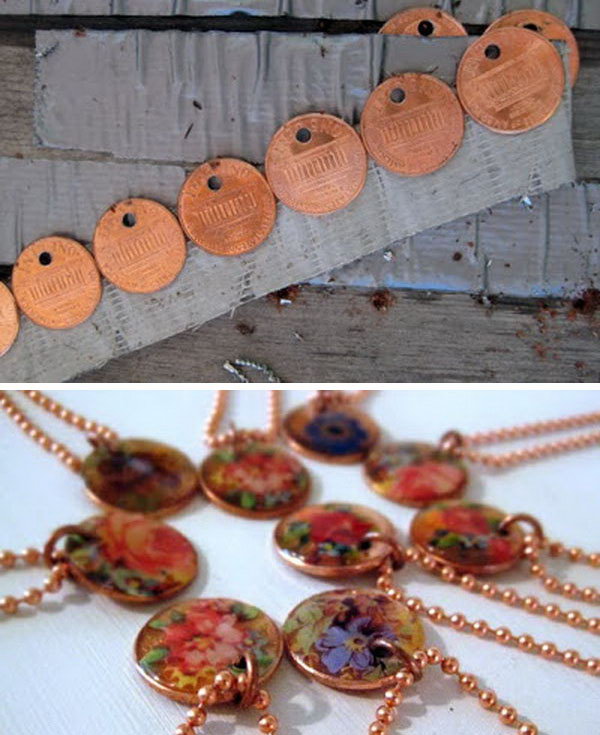 One more way to create a necklace with a coin charm. Get more directions here.
Lucky Penny Vase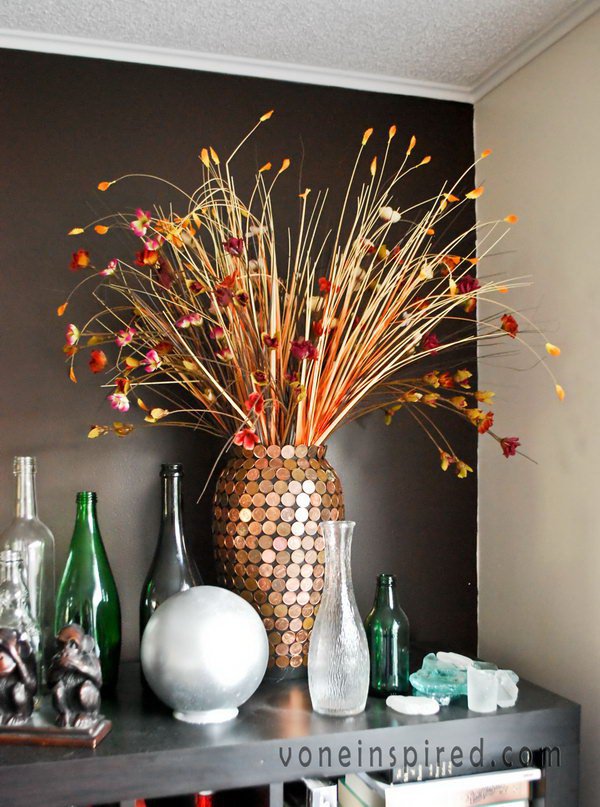 Using pennies to refashion your old vase. See how to do it here.
Penny Photo Frame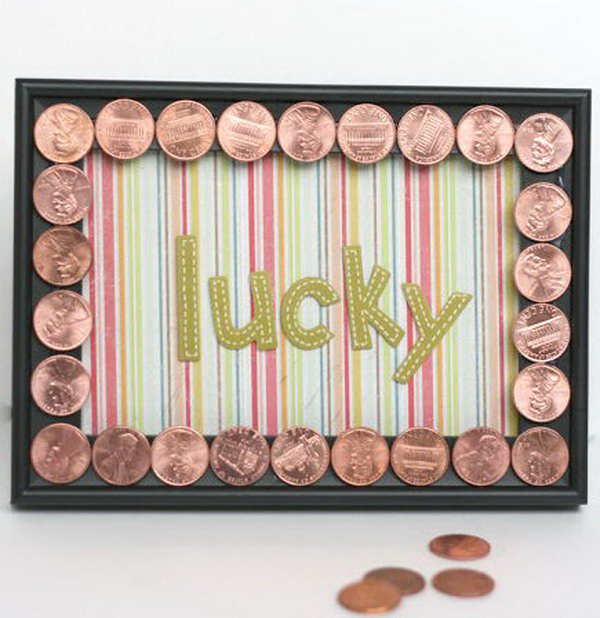 Decorating with pennies is cheap and fun. This photo frame decorated with pennies can be an ideal gift to your beloved ones. See how to do it here.
Loose Change Eat Sign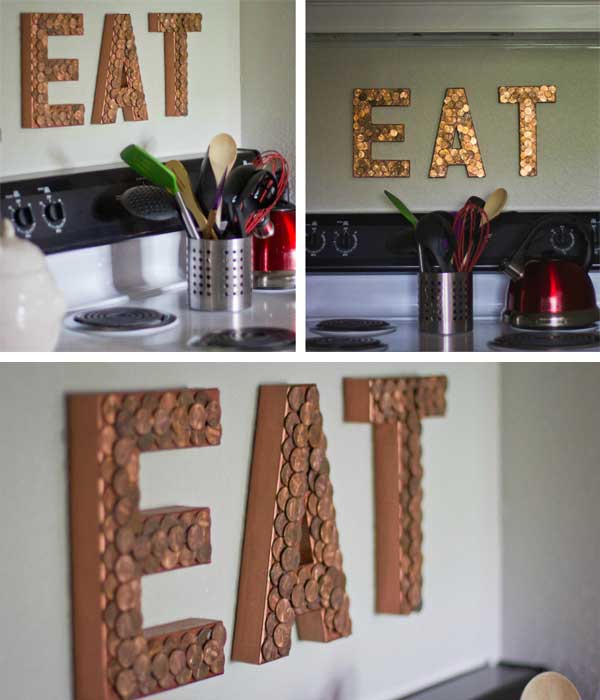 Using cardboard paper mache letters, copper paint, and pennies to make these unique home decor pieces. You can make with any letters as you like. Get more instructions here.
Penny Tiled Mirror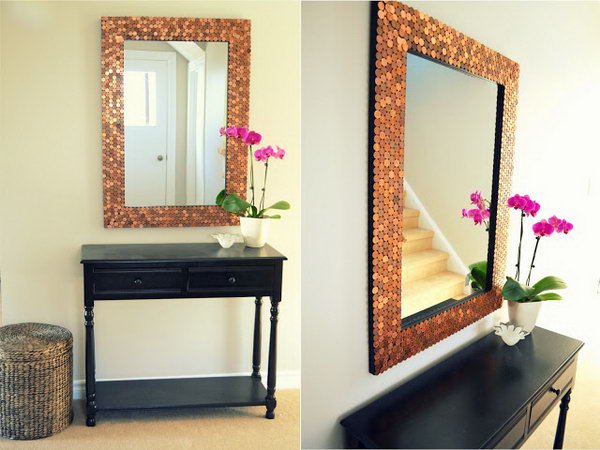 Love the look, especially all the different shades of copper and how the frame sort of shimmers in the light. Get more inspiration here.
DIY Lucky Wedding Charms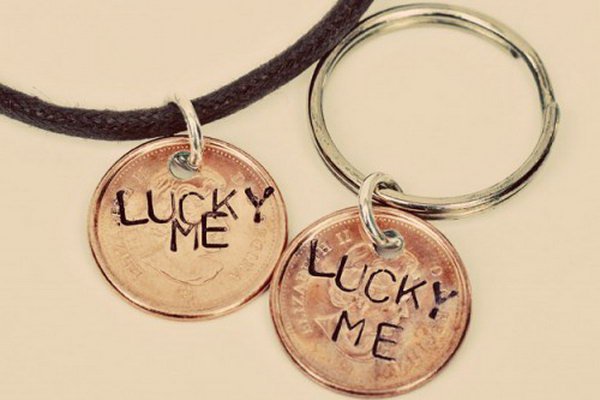 Make lucky penny charms for you and your sweetie to commemorate the year of your marriage. See more here.
Lucky Penny Earrings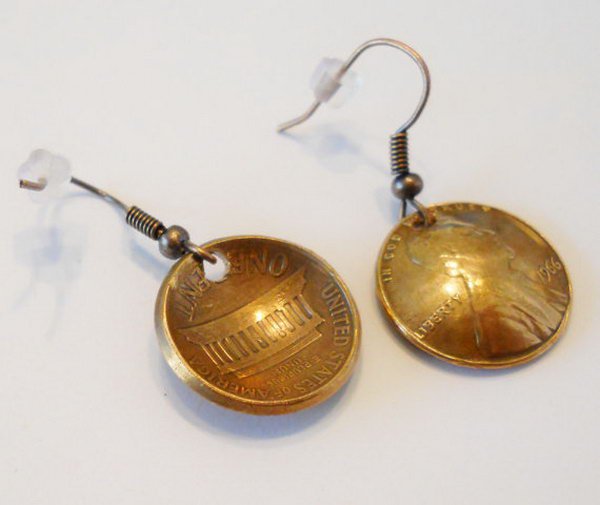 Perfect gifts for graduation, birthday, anniversary, etc. source
DIY Penny Ring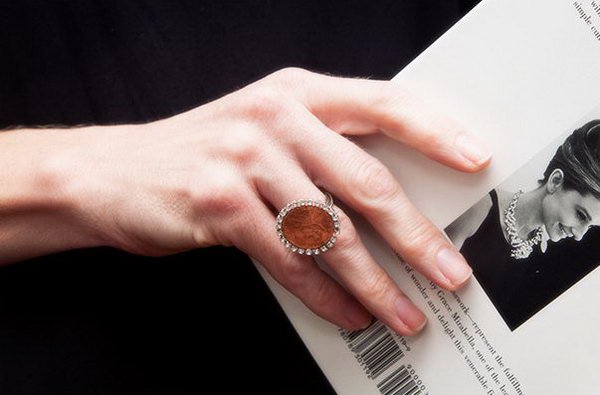 Glue rhinestone trim to the edge of the coin and then attached the finished "ring head" to wire shaped like a shank. You can skip the last part if you have a ring base. See how to do it here.
DIY Penny Tray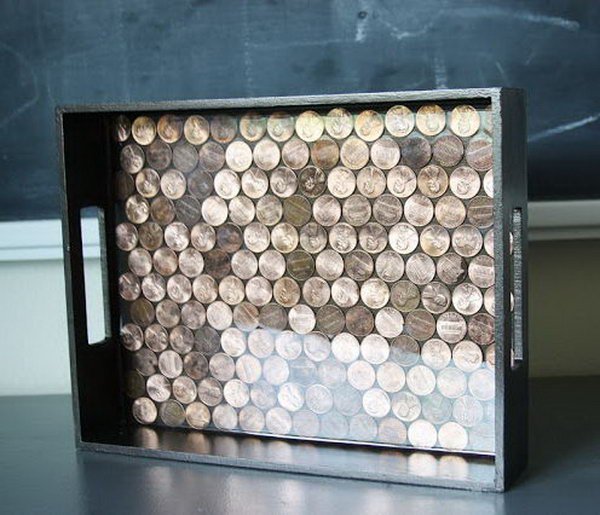 This is another penny craft that is quite easy to do. A tray, primer and paint, pennies, and a wonderful product called Envirotex Lite are all you need to make you own. Get tutorialshere.
Penny Top Coffee Table DIY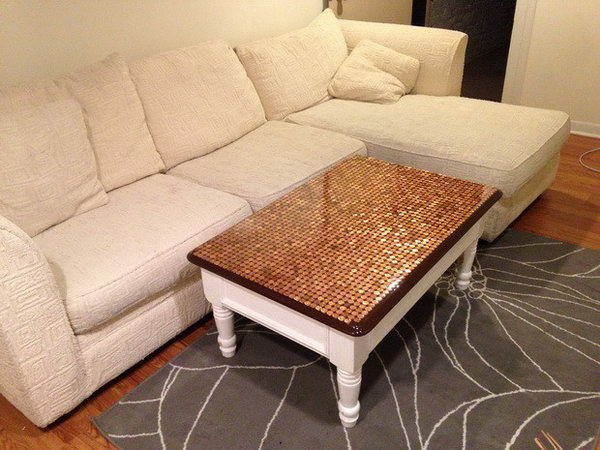 Considering giving your coffee table a unique treatment. You can use a collection of pennies to give a copper patina to the tabletop. See how to do it here.
Lucky Copper Keychain with Two Lucky Pennies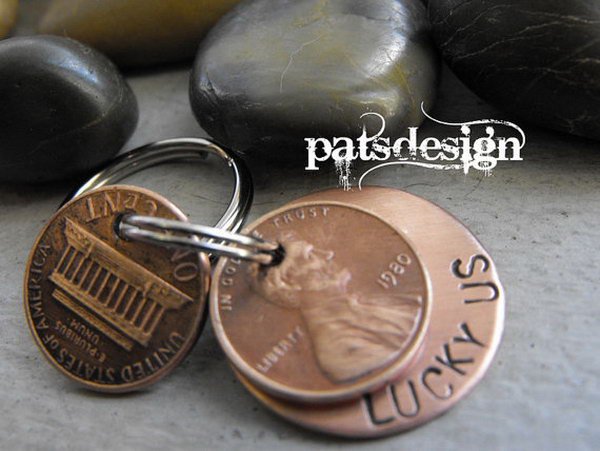 This simple, do-it-yourself craft can give new purpose to old pennies and can be accomplished with a drill and a few tools. See more here.
DIY Penny Wall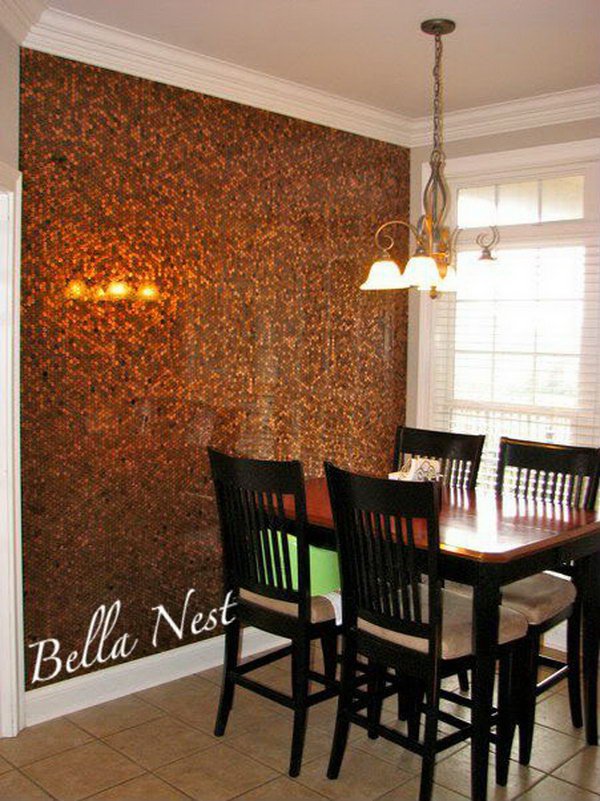 Tiling a wall with pennies can be a tedious and time-consuming task, but the effort is worth it if you want your plain white wall with a one-of-a-kind look. If you have a lot of patience, You can have a try with more directions here.
Chic Penny Vase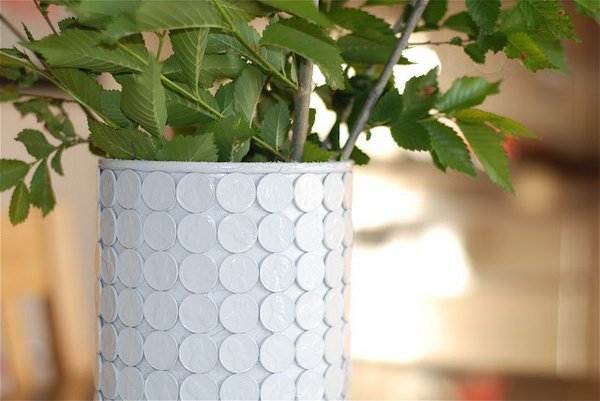 Some pennies, an empty oatmeal container, hot glue, and a can of spray paint are what you need to make this chic penny vase. See more here.
Penny Coasters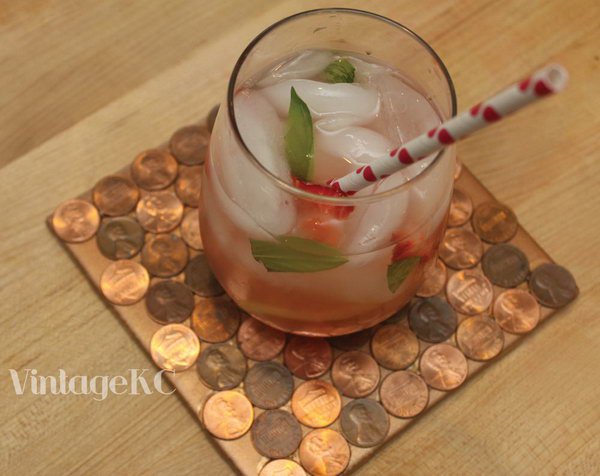 The craft is quick and simple and the results are very attractive! Make some for yourself or to give as a gift. source and tutorial
Coin Barrettes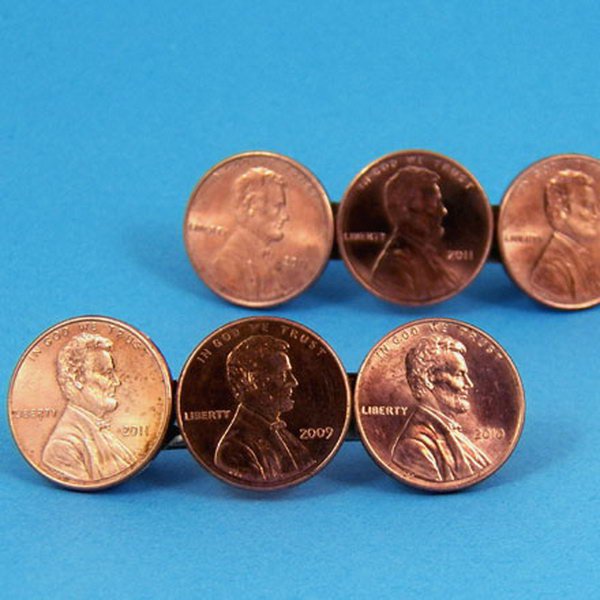 Give a store bought hair barrette a custom look using a few pennies to make these lovely hair holders. See how to do it here.
---
---