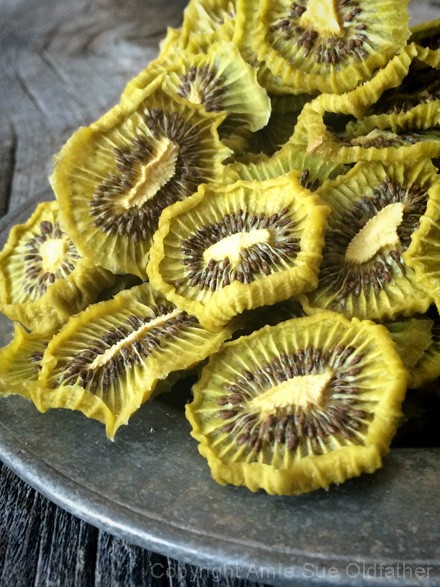 Amazing Fruit Recipes
Amazing Fruit Recipes
---
Fruit is an amazing snack year around, but is a pain to pack for lunches and snacks. And if you're without a fridge or cooler, it's hard to pack at all. This is where your dehydrator comes in.
By dehydrating your fruits, you can increase your consumption of healthy foods, satisfy a craving for crunch, and store these yummy beauties for a long time. Just remember that the key to great dried fruit is to use ripe fruit.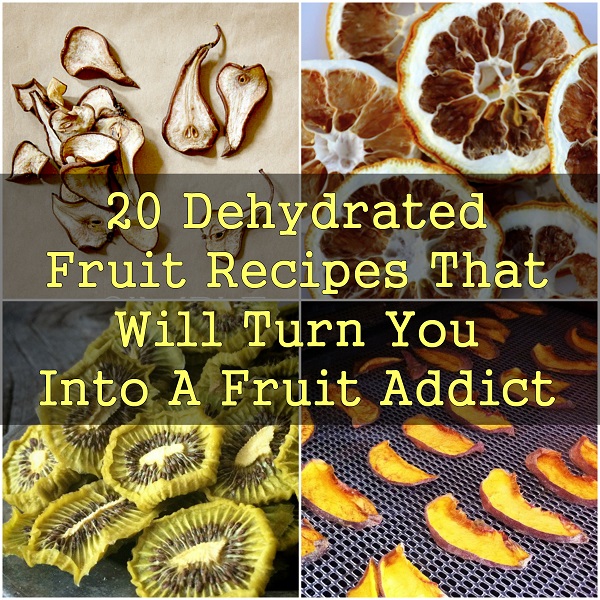 Watermelon "Jerky" – It can be pretty difficult to get through a whole watermelon before it spoils. Try putting leftovers into the dehydrator to create a chewy jerky-like fruit snack!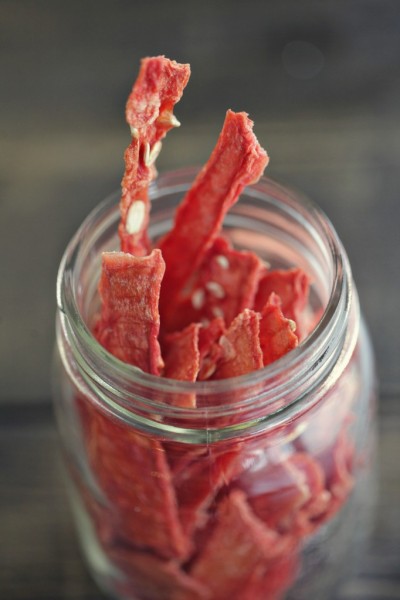 Dehydrated Strawberries – Dried strawberries are the perfect addition to your morning cereal, or as part of a nutritious trail-mix.
Apple Chips – These are lovely crisp snacks that can be made from any apple you like and be made in either a dehydrator or in your oven.
Dried Kiwi – Kiwi are filled with amazing nutrients, and even that fuzzy skin is edible!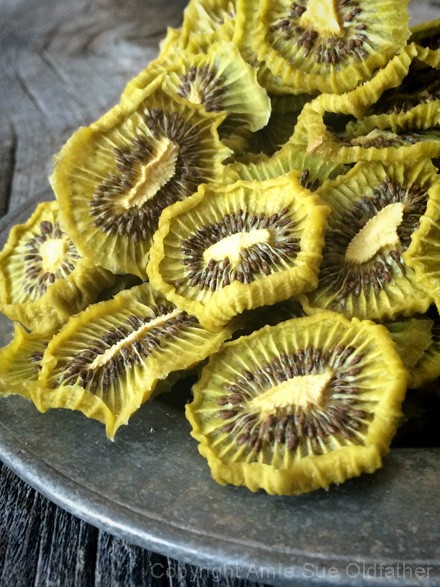 Dried Mangos – Fresh mangos are juicy and delicious on their own, but you can dehydrate ripe mangos to create a treat that will keep for up to a whole year!
Crispy Orange Chips –  Not only are these crisp chips tasty, they also look like little suns after you've dehydrated them. Decorative and yummy!
Dried Lemons – Keep a supply of these slices on hand to put in drinks. The water will re-hydrate them and give your drink a nice lemony taste.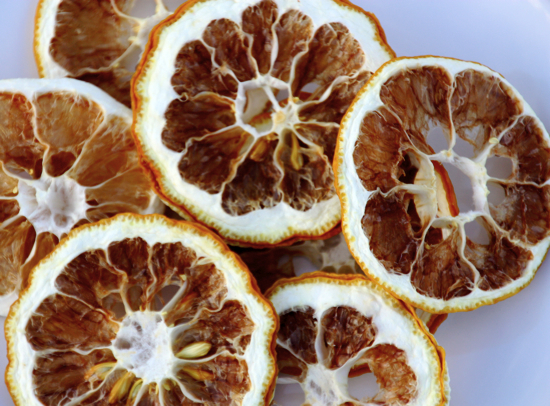 Dehydrated Cherries – These require a bit of prep work–make sure you have a good cherry pitter ready!
Dehydrated Raspberries – Raspberry season is woefully short, but raspberries dry and store beautifully, so you can have them on hand all year long!
Dried Bananas – Banana chips are one of nature's gifts. Mix them with dried strawberries on your cereal for a breakfast you'll make time for.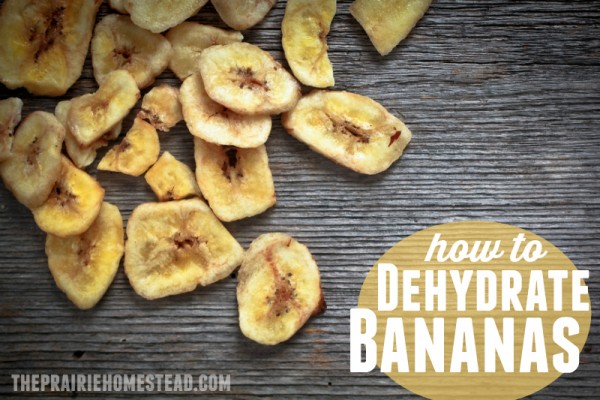 Dried Cranberries – Cranberries are a super food that you'll want to keep on hand. These "craisins" are also fantastic dipped in dark chocolate.
Cantelope Slices – These are one of the most productive fruits to dry, since they have so much flesh and so little waste, unlike mangos.
Dehydrated Peaches – Dried peaches are a great way to deal with an abundance of peaches, and is much easier than canning!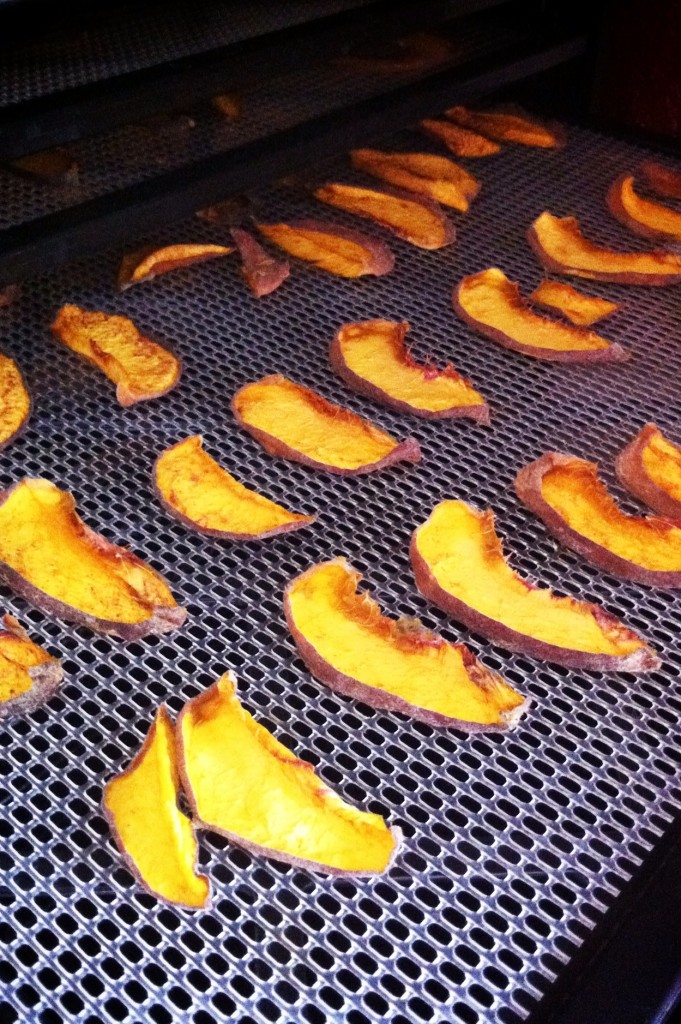 Raisins –  Who doesn't love raisins? Make Ants-On-A-Log with your own freshly dried grapes!
Dried Lime Slices – Like lemons, these are great for flavoring drinks. You can also include them in potpourri, if you like a limey scent!
Dried Grapefruit Slices – The concentrated flavor of these, when plain, can be a little bitter. Try dipping part of the slice in chocolate to add a touch of sweet.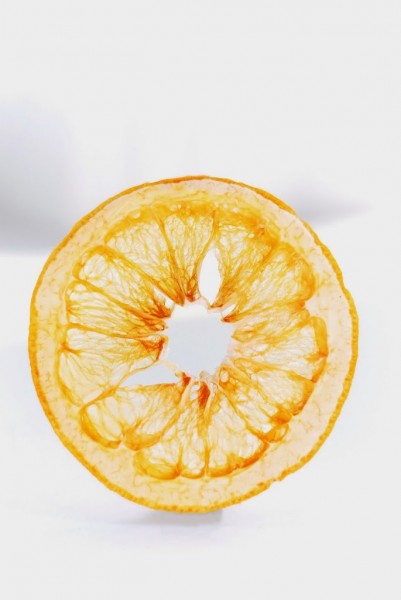 Dehydrated Blueberries – Picking your own blueberries is a great summer family activity, especially when you get to go home and make some of these yummy purple beauties!
Dehydrated Pineapple – Store-bought dried pineapple has loads of added sugar and can be sticky and chewy. Make your own for a healthy, sweet snack!
Dried Pears – Sweet and chewy, dried pears are great to slice up and toss in some freshly-baked muffins!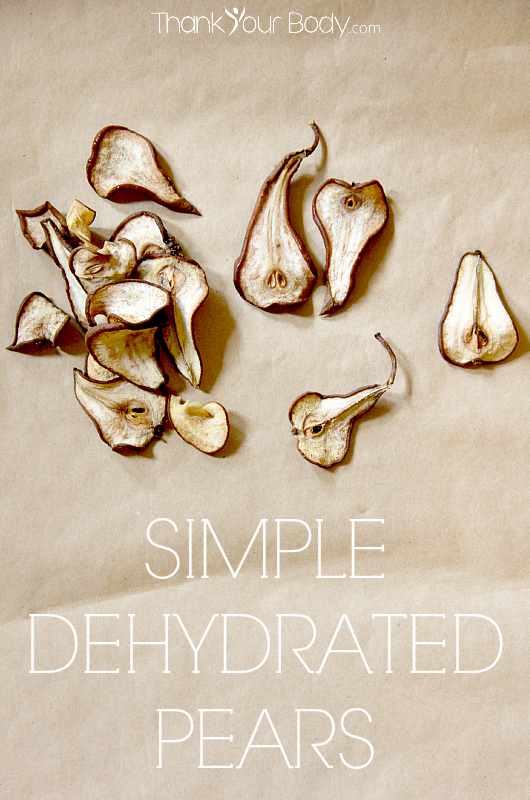 Dehydrated Blackberries – Just like blueberries, these are great in trail-mix, in cereal, or even in yogurt!
---
---