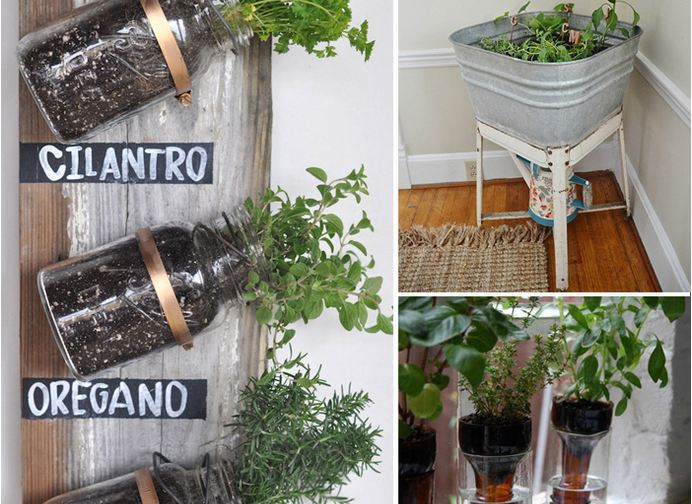 Amazing Ideas for Cheap or Free Herb Containers
Amazing Ideas for Cheap or Free Herb Containers
---
1. Herbs in a Teacup. All you need is teacups, potting soil and herbs. Full Tutorial: intimateweddings.com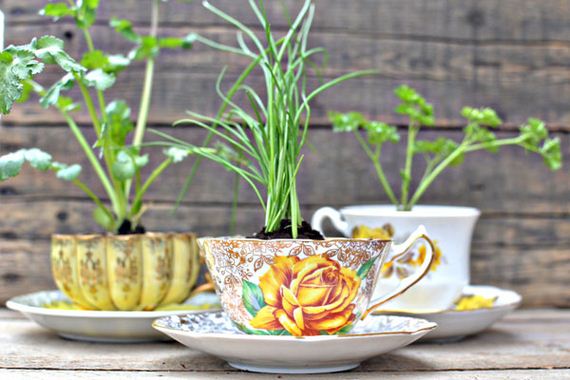 2. Herb Garden In Cute Buckets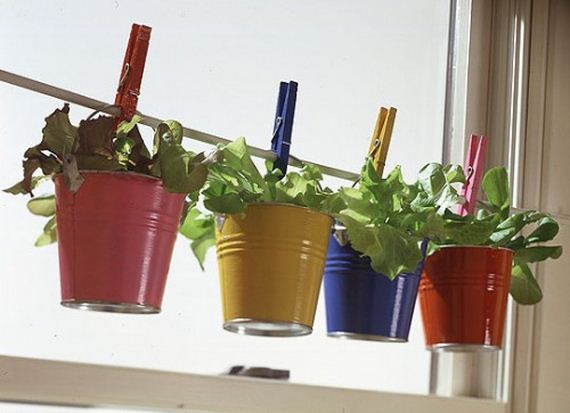 Source and more details: urbangardencasual.com
3. Hanging Fresh Herbs in Mason Jars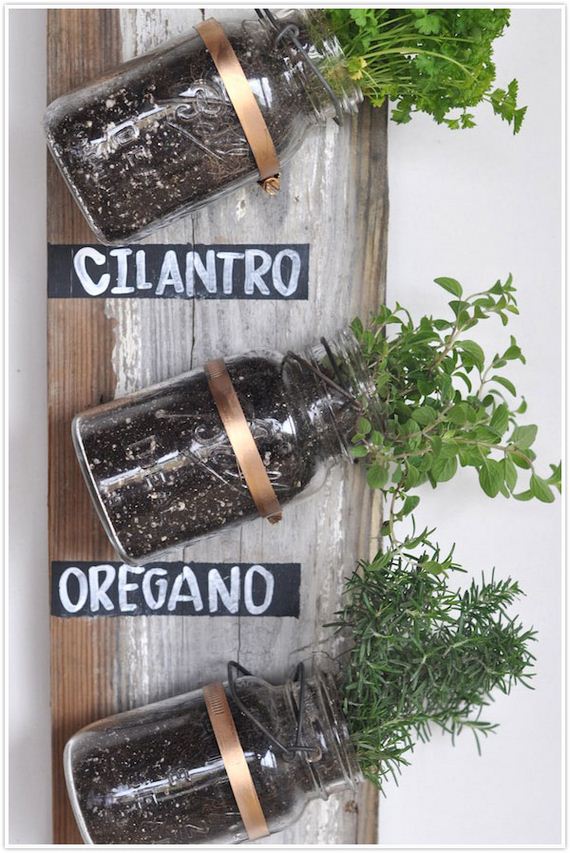 Perfect for small spaces or apartments. Full Tutorial: camillestyles.com
4. Twinings Tea Herb Containers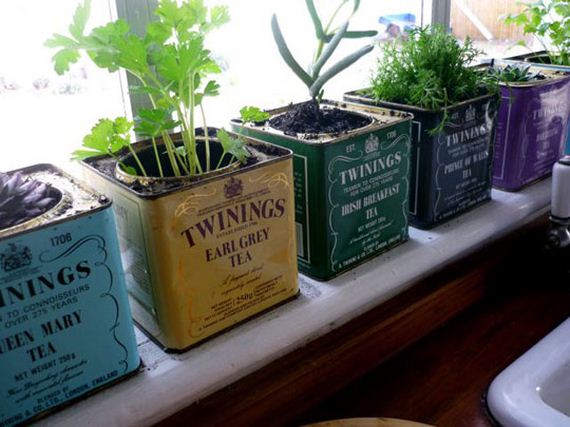 Create a herb garden right on your sunny windowsill using vintage Twinings Tea Caddies. Source and more details: apartmenttherapy.com
5. Clothespin Herb Planters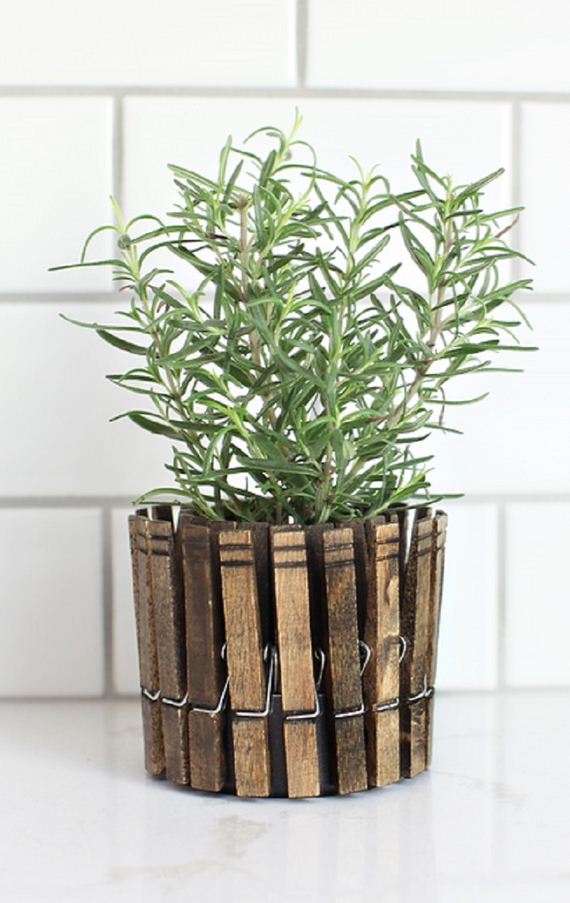 Use wooden clothespin to make herb planters that will look beautiful by your kitchen window. Full Tutorial: 7thhouseontheleft.com
6. Hanging Herb Garden in Plastic Bottles

Full Tutorial: home-dzine.co.za
7. Turn Coffee Tins into a Hanging Herb Garden
7. Turn Coffee Tins into a Hanging Herb Garden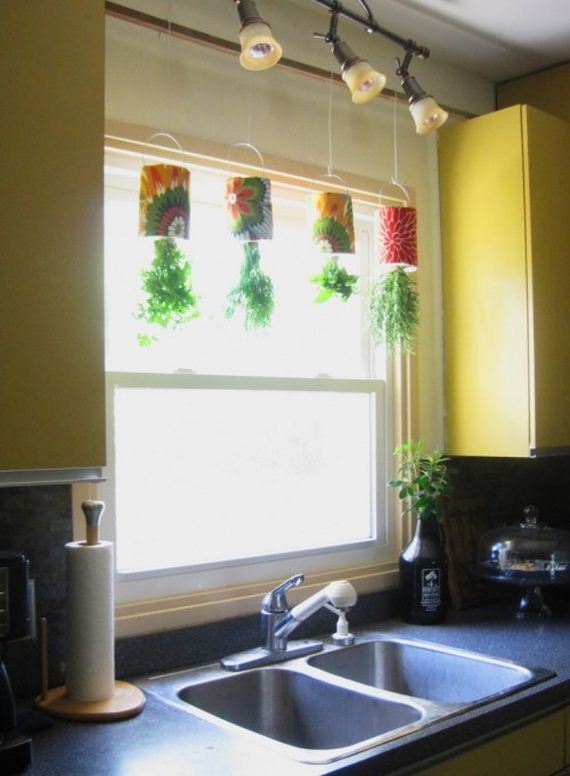 I really like how it serves as a window treatment as well.
Full Tutorial: persephonemagazine.com
8. Use some old kettles as planters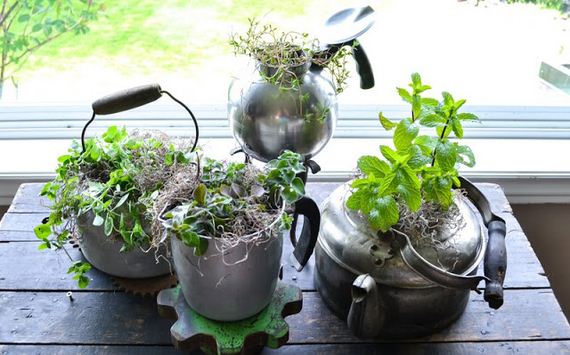 Source and more details: funkyjunkinteriors.net
9. Recycled Seed Pots from Newspapers and Magazines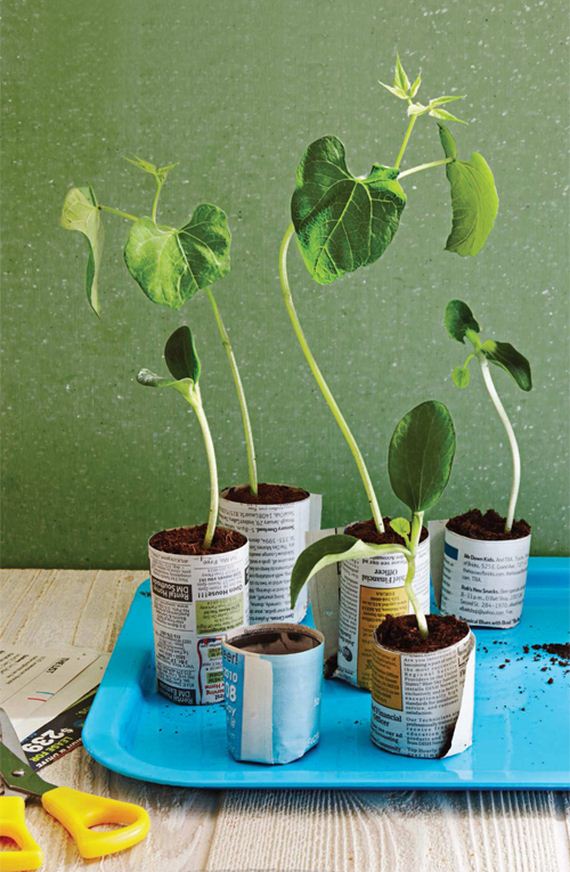 Learn How To: shelterness.com
10. Bottle gardens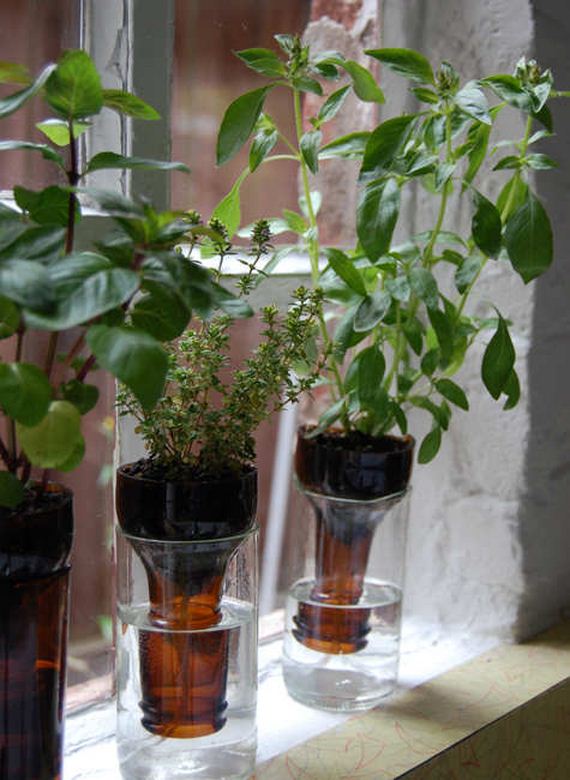 Great way to start a herb garden and recycle bottles. Full Tutorial: designsponge.com
11. Water bottles upcycled into an upsidedown herb garden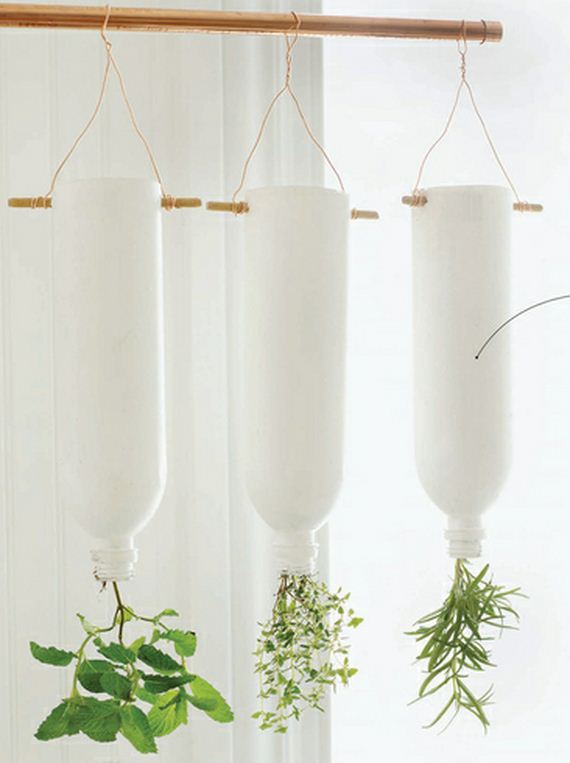 Image source: behance.net
12. Tin Can Herb Garden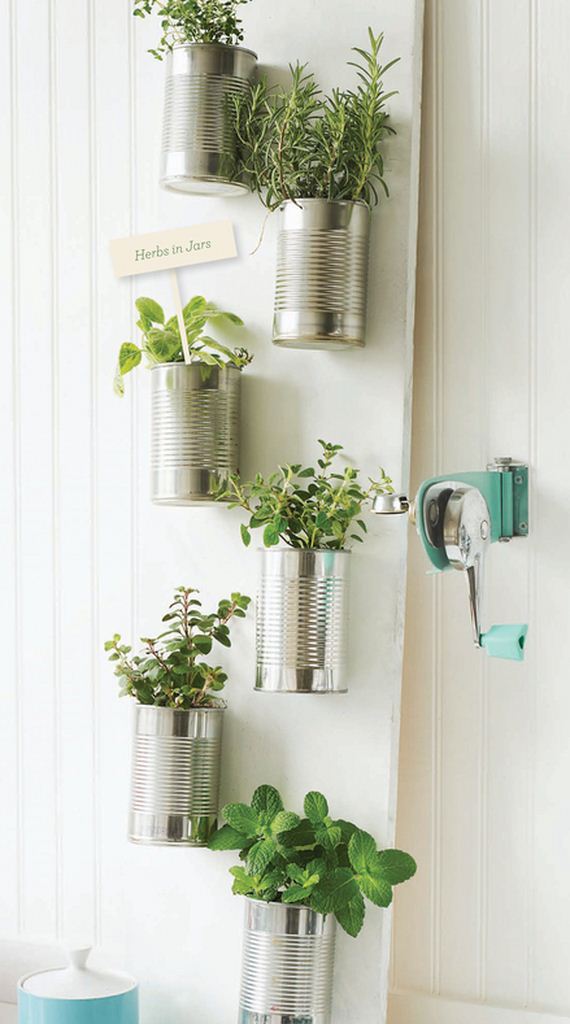 Simply attach cans to a piece of wood, then planted them.
Source and more details: sweetpaulmag-digital.com
13. Chalkboard herb garden pots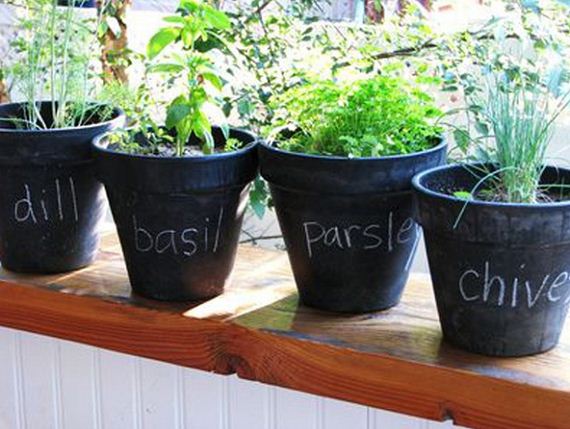 You can reuse them each year for new herbs or plants.
Full Tutorial: breakfastwithaudrey.com.au
14. Gutters repurposed for herbs in the kitchen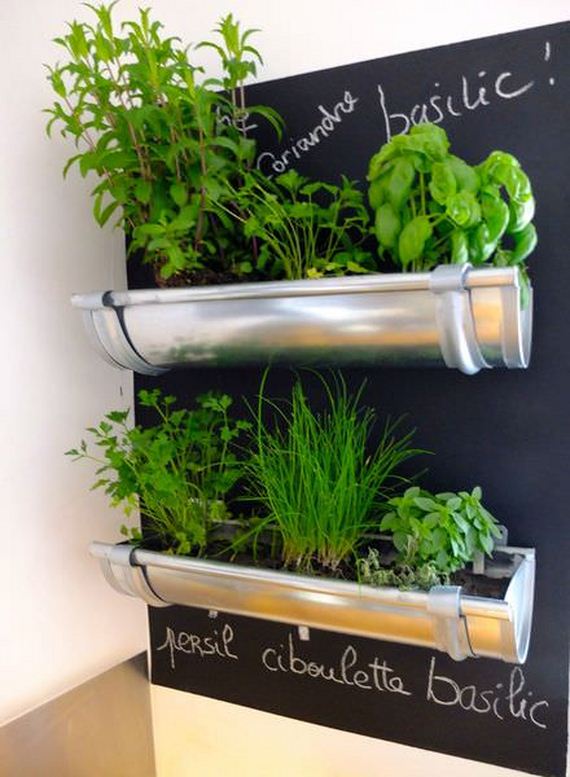 Image Source: 1001gardens.org
15. Planting your herbs in a vintage washtub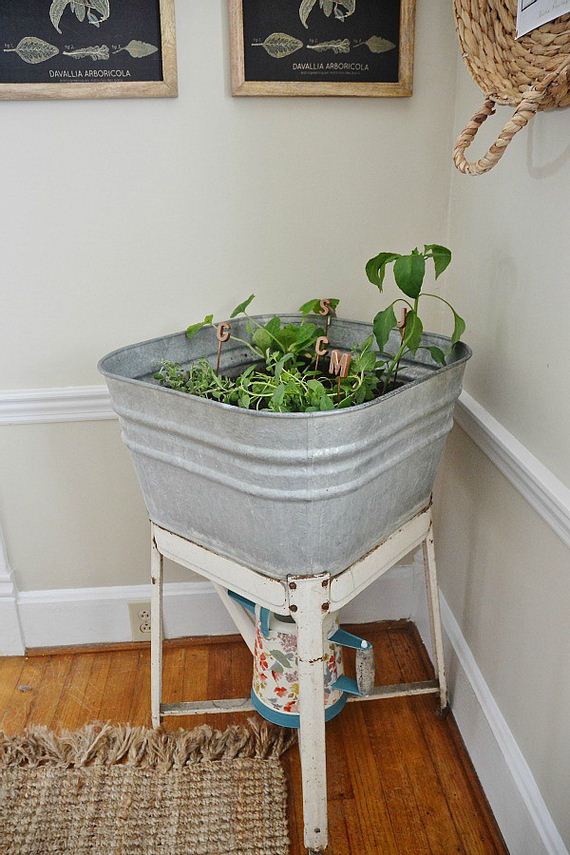 Full Tutorial: lizmarieblog.com
---
---