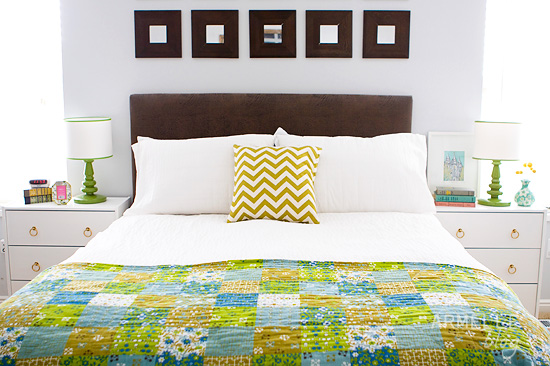 Amazing Ikea Hacks
Amazing Ikea Hacks
---
The best part is that you can create pieces of furniture for half the price of your dream items. Ikea offers affordable furniture just waiting for you to hack it.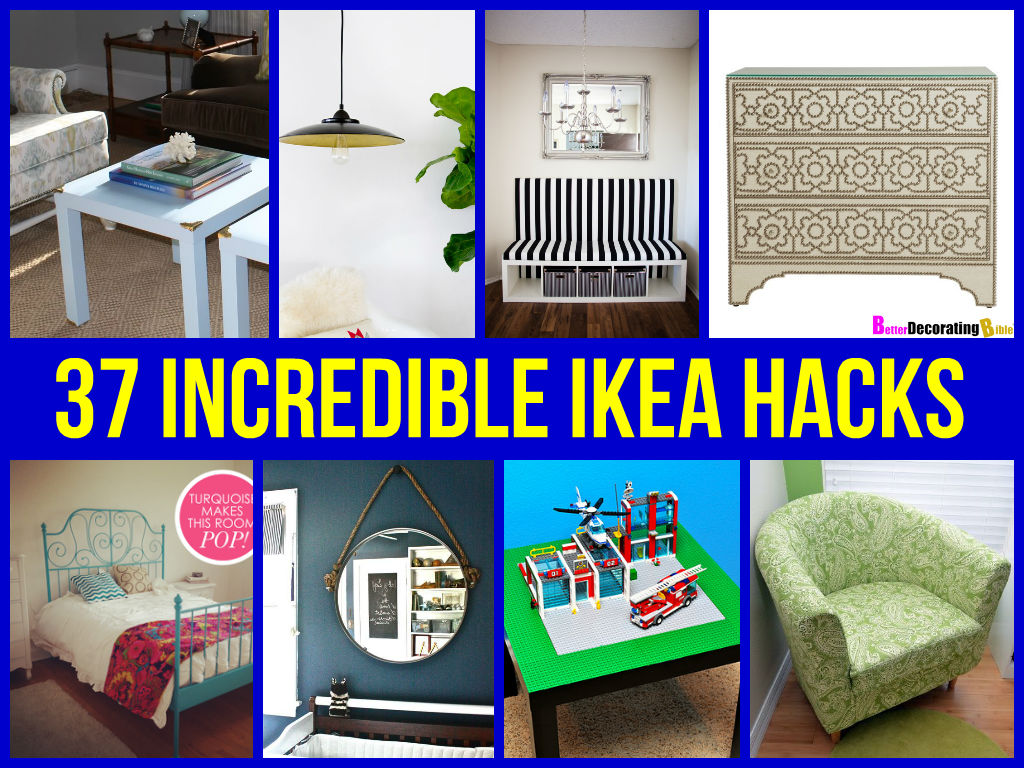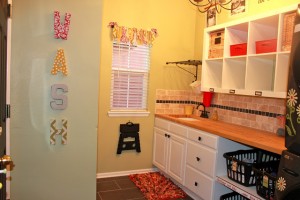 Remodel Your Laundry Room – Make your laundry room more practical and easy on the eye, by using simple inexpensive items from Ikea.
Banquette Seat – Create this stylish seat for your family using a Expedit shelving unit.
Gold Leafed Ikea Desk Hack – With simple steps and images to help you through, this is a cute girly hack you just have to try.
Easy DIY Pendant Lamp – Make this stylish lamp with a simple Ikea Bowl, effortlessly cool and very on trend.
Mid Century Modern Sideboard – Would you believe that this once was an upright Ikea bookcase?
Funky Side Tables – These cheap Lack tables have been transformed into fabulous side tables fit for any funky living room.
Mudroom Makeover – Re-purpose Hemnes bookshelves into a clever storage system to cater for the whole families needs.
Custom Kitchen Storage – Turn a Ikea Expedit shelf into custom storage to suit your needs and hide all the messy bits and bobs, making sure your kitchen is clean, calm and organized!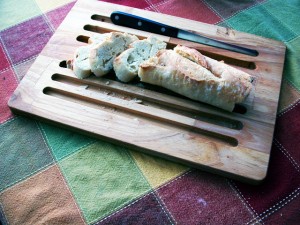 Crumb Catching Cutting Board – Transform a simple, cheap cutting board into a bread board that catches crumbs, making life less messy!
Hide-Away Printer – Hack one draw from your Hemnes Ikea dresser to hide your printer so that it is only on show when needed. Perfect if your office shares another purpose!
Mini Bar For Mini Spaces – This cool trick turns a Fullen wash basin cabinet into a mini bar perfect for small apartments that need clever storage…
Turn A Rast Dresser Into A Bedside Table – You can create this swish bed side table to match your color pallet easily with this demo.
Restoration Hardware's Iron & Rope Mirror Ikea Hack – This beautiful mirror is a copy of a very expensive version. So when the budget is tight opt for spectacular copies instead.
$10 Malm Dresser Facelift – This simple, cheap hack not only shines creativity but also personality to an otherwise plain dresser.
Recovering the Ikea Tullsta Chair – Why not cover a Tullsta chair in your favorite fabric and it will look completely new!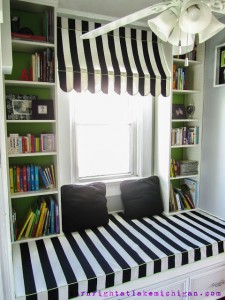 Window Seat & Book Case – Want to make more out of a window? This seat could be your next DIY project, by using clever hacks, it's cheap to achieve but really effective!
Ikea Table Turned Farm House Table – This table is unrecognisable after a few simple steps…it totally transforms it's style and feel.
Ikea Lack Table Into A Lego Table – This super cool hack will keep the kids happy and your living rooms neat and tidy! A win win situation!
Ikea File Draws Vintage Makeover – A simple stain and these turn into chic vintage files that would be perfect perched on any desk.
Ektorp Chair Facelift – By using upholstery nails, you too can create an impressive focal point in any room, it would make an ideal reading chair for a bedroom.
Borrby Lantern Hack – Make a simple addition to these lanterns and create a special lighting effect, which oozes a great atmosphere when lit.
Funky Gold Legged Table – Add a touch of panache to a boring table by spray painting the legs a different color, this cool hack uses gold…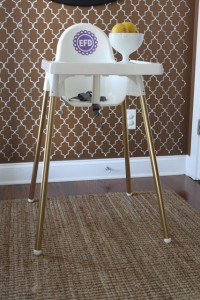 Antilop High Chair Hack – Turn a standard white high chair into something you would be proud to have in your home with a bit of personalisation, you don't have to settle for simple!
Billy Book Case Into A Kitchen Island – An inventive way of creating extra storage and space in small kitchens, that looks great too!
Laminate Shelf Painting Ikea Hack – With a new lick of paint and some trendy new knobs, you can easily transform an Ikea shelf into something really special.
Akurum Wall Cabinet Hack – With this tutorial you can create these uber stylish floating wall cabinets, creating an illusion of space with loads of useful storage.
Rast 3 Draw Dresser Hack – If you want to re-create something very special, then this tutorial is the one for you.
Transform A Desk Into A Vanity Table – What girl wouldn't love a sleek, spacious, gorgeous vanity table for half the price of an original?
Sharpie Chair Art – Add an arty touch to some white and unimaginative chair covers with some permanent sharpie pens.
Washi Tape Stool Makeover – Inject some color into your house with some washi tape, not as permanent as paint, it can be removed at a later date, allowing you to change your color scheme as much as you want.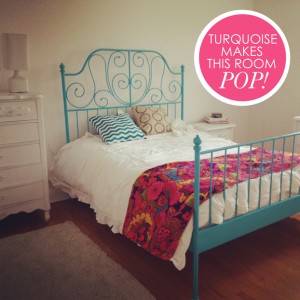 $99 Ikea Leirvik Bed Makeover – A simple coat of turquoise paint makes this bed frame original and cute, adding a pop of color! Why not give it a go yourself with your fav color.
Simple Floating Shoe Storage – By fixing floating walls into your closet you can create really useful space for your massive shoe collection. Out of sight, but accessible at any time – perfect.
Build A Farmhouse Table The Easy Way – This really popular tutorial shows how to create a stunning farmhouse table using an Ingo $69 table as it's base!
Mydal Bunk Bed Hack – Find out how to transform this bunk bed into a kids playing paradise, with a special hideaway that they can make their own.
Turn A Rug Into A Cushion – With cheap rugs on offer at Ikea, you can pick up some colorful styles and create some cool cushions.
Ikea Nail Head Dresser (save $1,400) – Follow these steps to create a unique one-off piece of furniture that everyone will love.
$3.99 Spice Rack Turned Book Shelf – An ingenious way to store children's books, allowing easy reach and all for under $4!
---
---