Amazing Living Room Colors For Inspiration
Amazing Living Room Colors For Inspiration
---
Orange Color. To increase this energetic feel, try combining the orange with a bit of blue. It is also ideal when it is not possible to get natural light into your living room. Orange walls make your room look naturally bright and spacious.
Stricking Orange Painted Living Room
Bold Orange Wall Painting With White Trim
Tangerine Orange Living Room with White Furniture
Orange Modern Living Room
Copper Orange Living-room Wall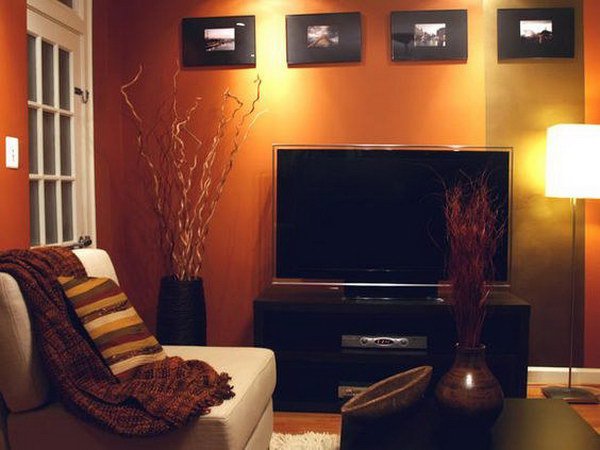 Living Room With Orange Wall, Chairs and Curtains
Yellow Color
Yellow has an uplifting and stimulating feeling. It also brings a mood of happiness and warmth into the living room making it exciting to spend time in it. This is especially important if you want the room to have a friendly mood. Achieve a high spirited and extroverted mood by having the walls in yellow as it will energize everyone it as well. Yellow makes the room brighter and brings in the sunshine mood into the room.
Golden Yellow Painted Living Room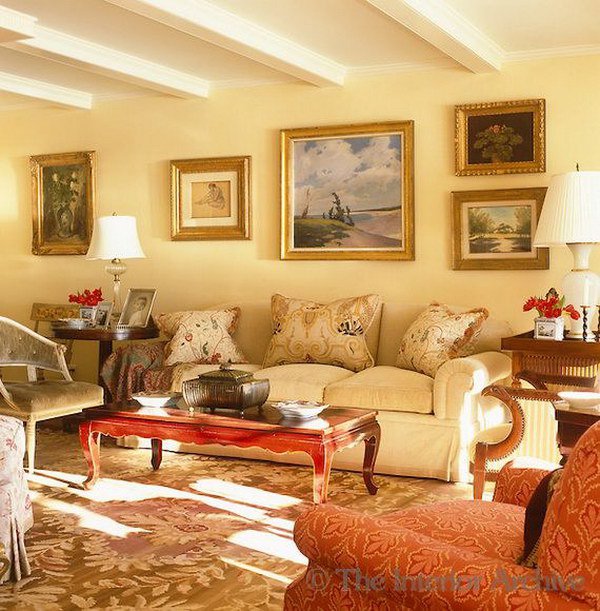 Cozy Yellow Living Room with Country Style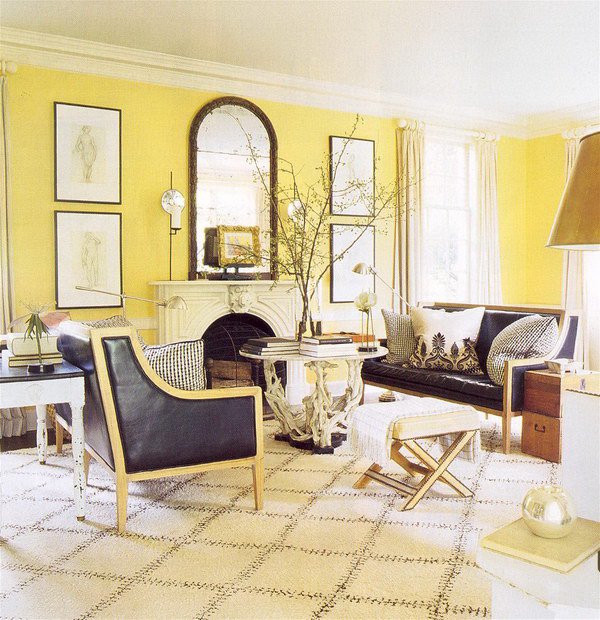 Bright Sunny Yellow-walled Living Room
Light Yellow Living Room
Bright Living Room With Yellow Painted Wall
Red Color
Red is mostly used in the bedrooms because it creates a passionate and stimulating atmosphere. It is however good for living rooms too as it makes it look luxurious, rich and powerful. It brings and an optimistic, dangerous and adventurous effect to your living room. You can use it for the focal wall instead of the entire room if you do not want too much red in the room. Also, you can combine red with different colors such as brown and make it more exciting with some green. While red makes the room livelier use different color shades as one could be overwhelming.
Red Painting Living Room
Behr's Twinberry Painted Living Room
Red Painting Living Room
Contemporary Living Room in Red Look
Burnt Peanut Red Living Room
Purple Color
Purple brings a creative and mysterious mood into the living room. It will bring feelings of joy and love too. It makes the room more fun and ideal for entertaining your guests as it sparks conversations. It makes the living room look mature and spacious. This is a royal color that will have everyone feeling cool and at ease. To make your house look balanced, do not just paint your living room walls purple but a few more walls around the house too. Darker shades work well for the living room alternatively, you have the walls painted a lighter shade except the wall with the fireplace which should be darker.
Pretty Purple Living Room
Living room with Royal Purple Painted Walls
Striking Purple Painted Walls
Luxury Purple Painted Walls
Light Purple Living Room Painting
Lavender Living Room Painting
Plum Island Purple Living Room
---
---