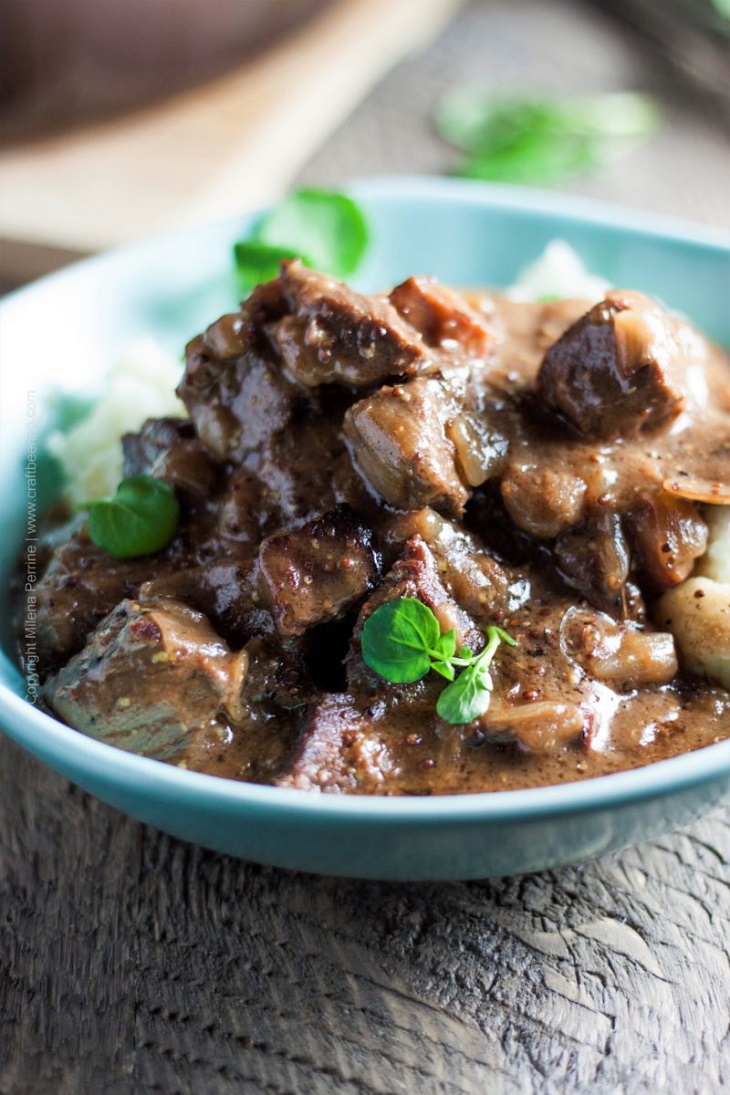 Amazing Recipes Starring Beer
Amazing Recipes Starring Beer
---
You don't have to worry about the alcohol content, the alcohol evaporates during the cooking process. Here are ten fantastic recipes, starring beer!
1. Flemish Beef Stew with Belgian Ale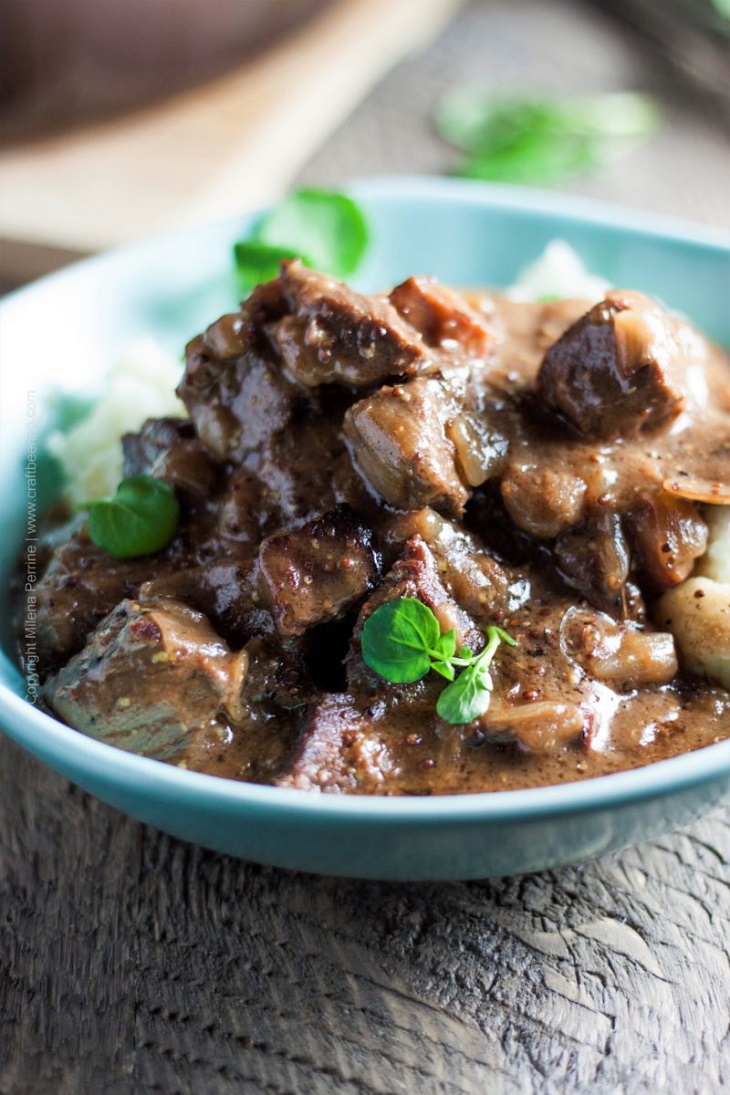 Recipe via craftbeering.com
Our favorite recipe starring beer is this beautiful traditional Flemish beef stew. It is made with strong Belgian ale and has deep, earthy, sweet and slightly sour flavors. It is a perfect choice for a dinner party as it requires little preparation time and much more cooking. Serve with mashed potatoes, noodles or fries!
2. Beer Pimento Cheese Soup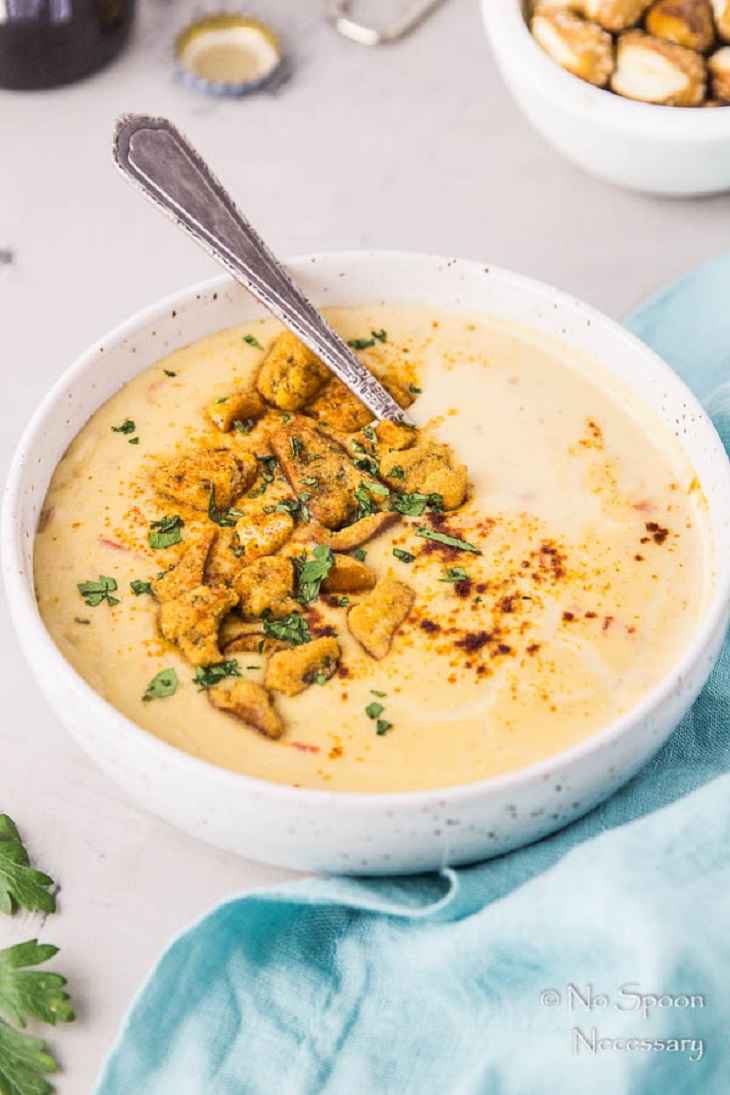 Recipe via www.nospoonnecessary.com
This Beer Pimento Cheese Soup is a perfect comfort food for weeknight evenings. It has a southern spin on the classic beer cheese soup and it is easy to prepare. Deliciously creamy and cheesy studded with sweet pimentos and accentuated with rich beer flavor. What else you could wish for?
3. Mussels in a Spicy Beer Broth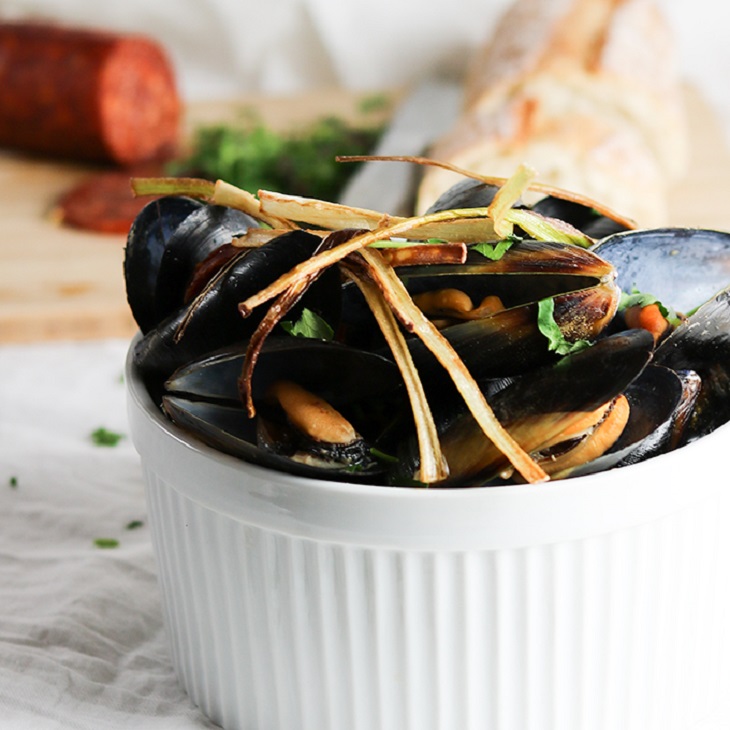 Recipe via www.basilandoregano.com
Beer is not only great with meat dishes but it also pairs very well with seafood. Try this fantastic recipe of mussels in a spicy beer broth and you will see! The lightly spicy Spanish chorizo gives richness and some fat to the broth, which makes this dish amazing! If you can't get fresh mussels, you can use frozen ones. And don't forget to buy a fresh baguette and use it to dip into the broth!
4. Craft Beer Cheese and Soft Pretzel Bites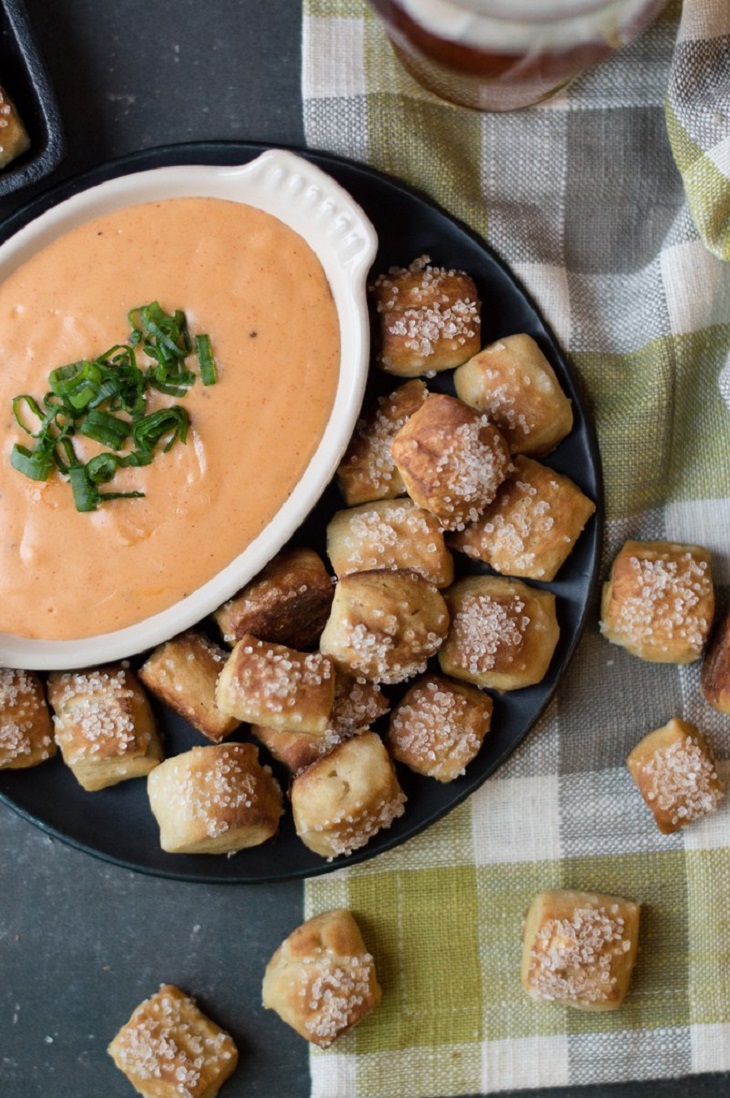 Recipe via supermancooks.com
This one is a perfect snack recipe that is sure to please your party guests. Sure, you could buy cheese dip and pretzel in the store but believe us, creating your own, definitely worths the time and the effort. Not many things are better than pretzels straight out of the oven, dipped into melted golden cheese.
5. Stout Beer Chili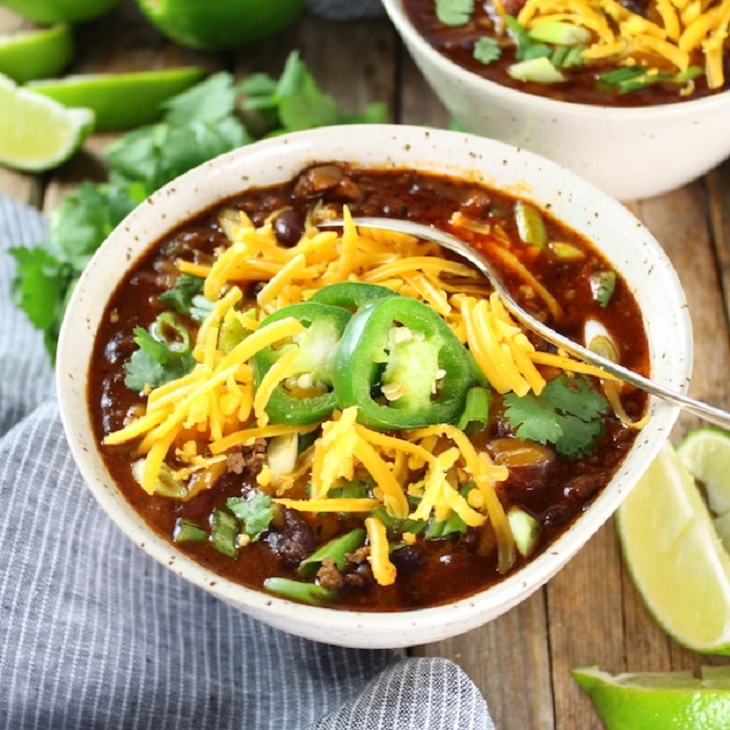 Recipe via tasteandsee.com
Adding stout beer to your regular chili recipe is a must try! With beer, kidney beans, ground beef, molasses and brown sugar it's the perfect bowl of hearty comfort food. This is a rich and hearty stew that you could make a few days in advance as the flavors continue to develop as the chili sits.
6. Vegan Beer Marinated Portobello Tacos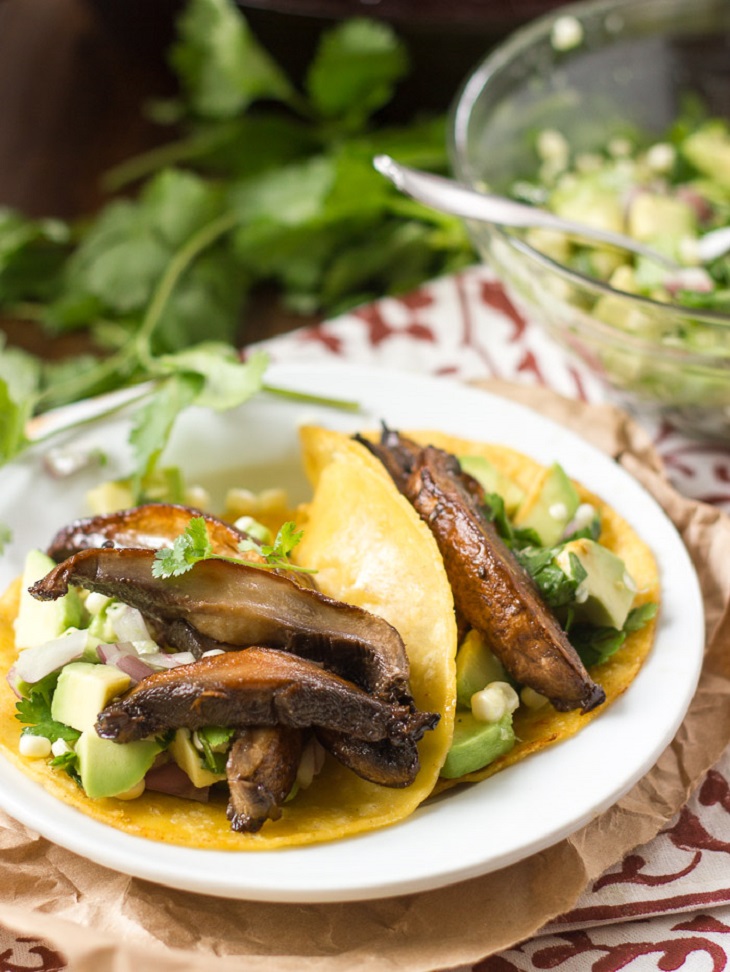 Recipe via www.connoisseurusveg.com
We love portobello mushrooms! They are delicious, easy, healthy and versatile. In this vegan recipe the portobello strips are marinated in beer and than are grilled to perfection. Stuffed into tortillas with fresh avocado corn salsa, these vegan tacos are sure to impress even the pickiest eaters.
7. No Knead Beer Bread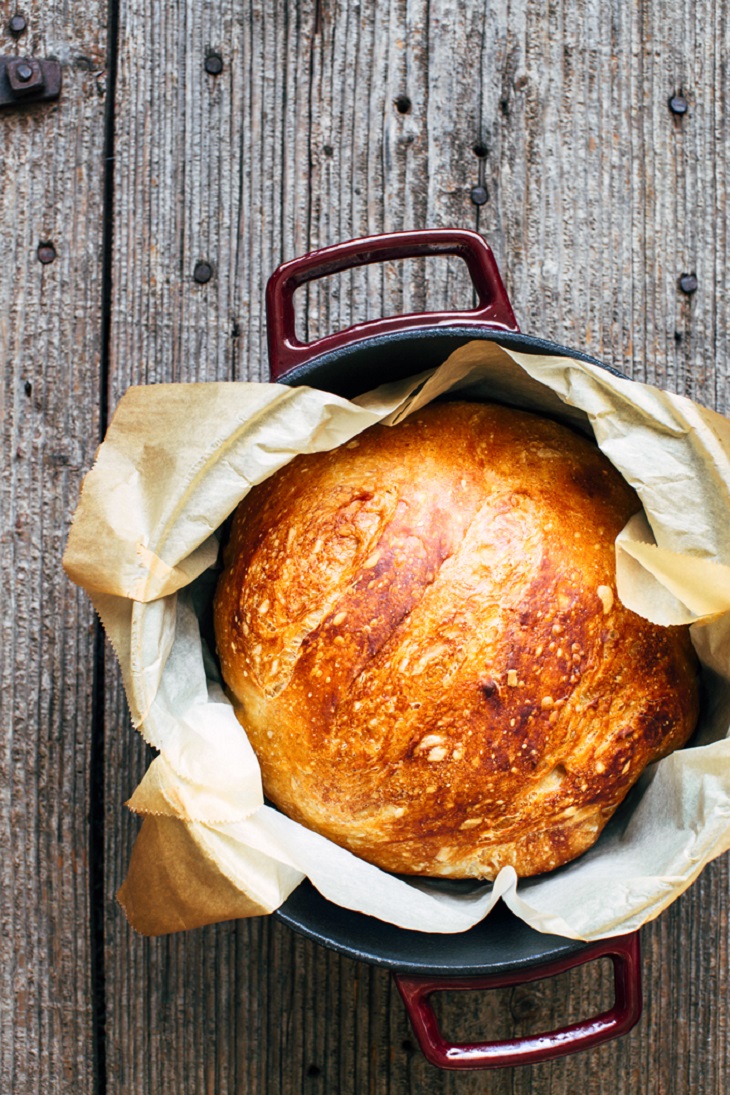 Recipe via www.kitchenkonfidence.com
This no knead bread recipe is perfect for those looking for a bread recipe that doesn't require too much preparation. You just have to mix flour, yeast, salt, vinegar, beer and water with a fork until a shaggy dough comes together. Than let the dough sit for 18 to 24 hours. After a few additional folds and another rest, bake in a dutch oven until golden.
8. Beer Braised Brats with Red Sauerkraut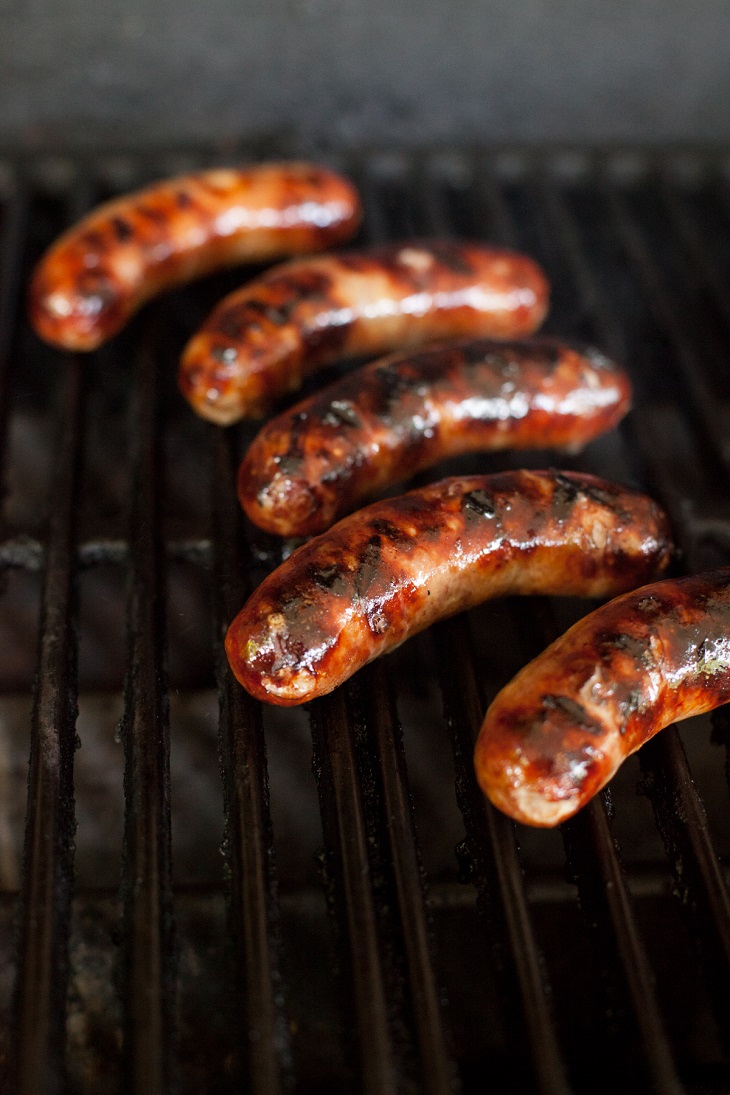 Recipe via wholefully.com
To prepare the most delicious brats, you will need first of all, good quality uncooked, raw bratwursts. Preferably something locally made, so check your local butcher or farmer's market. The fresher the sausages are the better. You can braise the brats and make the sauerkraut the day before, so when your guests arrive all you have to do is heat up the grill and finish the brats off.
9. Slow Cooker Beer Chicken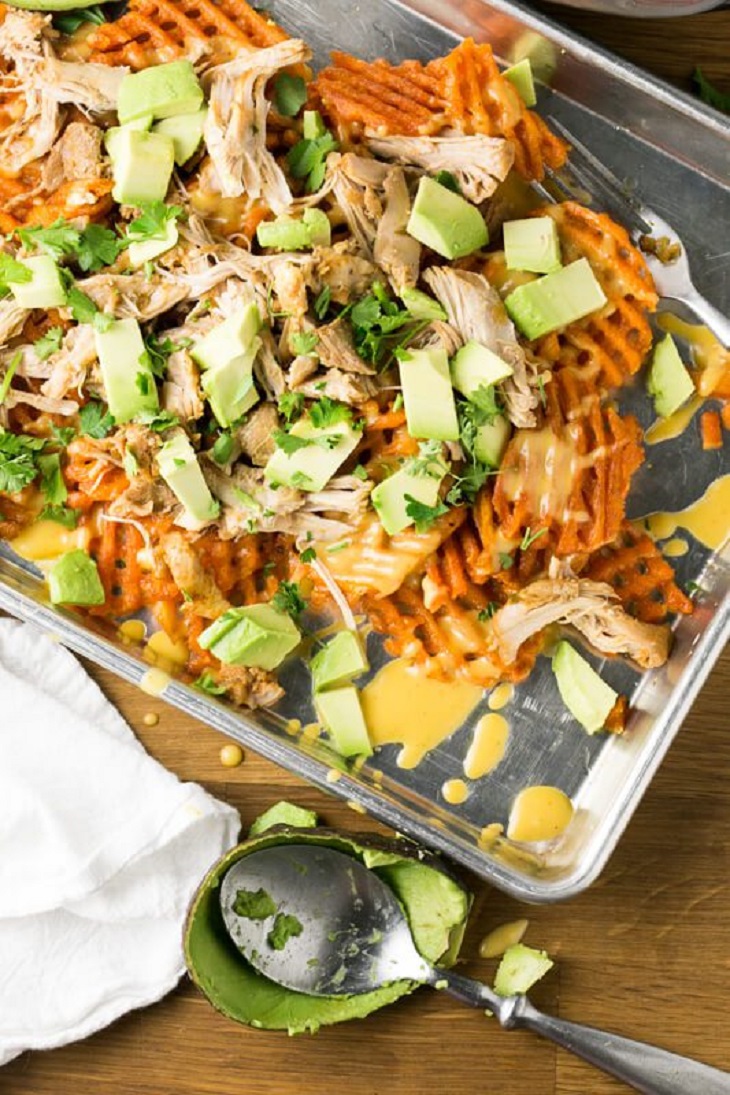 Recipe via chattavore.com
This slow cooker beer chicken is probably the best version of pulled chicken recipe. If you want a lazy Sunday morning, place all ingredients in your slow cooker and 4-8 hours later you can serve a delicious lunch or dinner. Pile the chicken on sweet potatoes fries and drizzled with beer cheese and top with avocado!
10. Coconut Porter Pancakes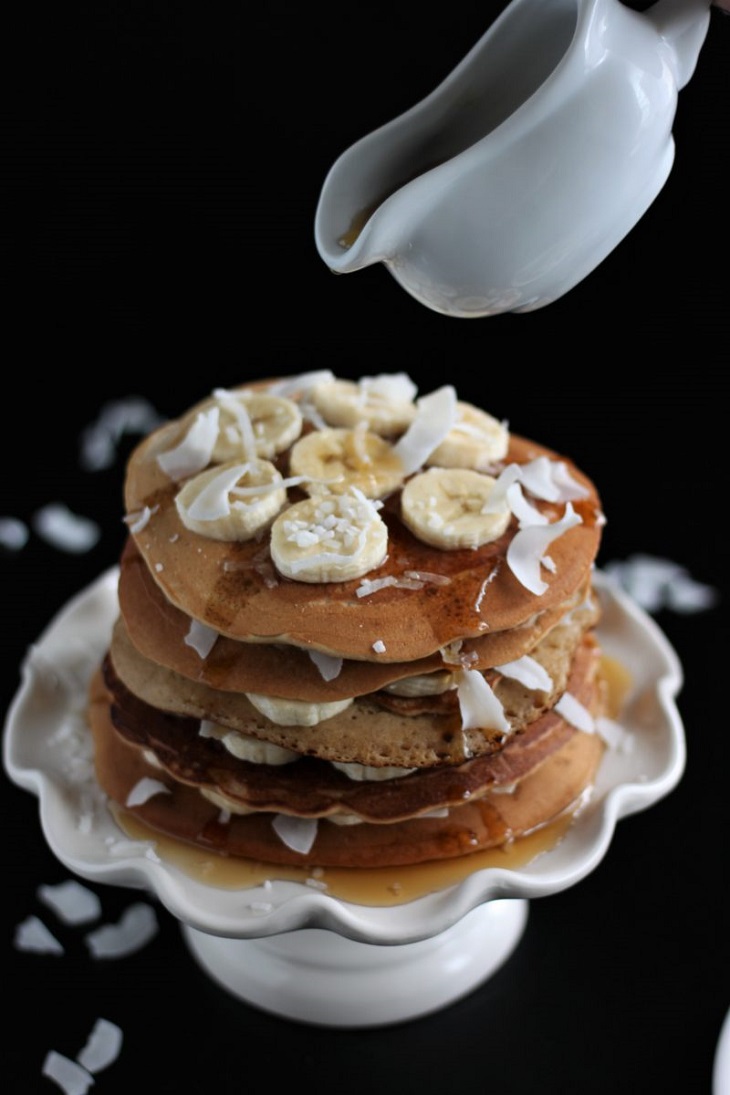 Recipe via craftbeering.com
And at last but not least, awesome pancakes made with craft beer! If you are not a big fan of coconut, you can replace it with chocolate porter and chocolate chips in the batter. These Coconut Porter pancakes are so flavorful and sweet you may not want to make beer-less pancakes ever again.
---
---