Amazing Ways To Repurpose Old Window Frames
Amazing Ways To Repurpose Old Window Frames
---
You can pick up old windows and frames almost everywhere. People are always upgrading to more eco-friendly windows, leaving the old ones to go to land fill! Instead of letting these little gems pass us by, we wanted to share our favorite DIYs which all use olf windows and window frames!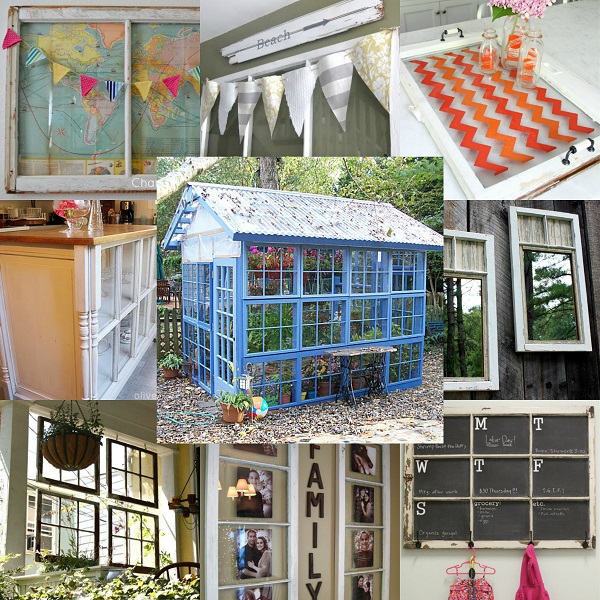 From ways to display family photos to DIY greenhouses, these projects ooze style and all have that vintage chic!
Take a look at our full collection and click on the links below for the full tutorials!
Vintage Map Art Using An Old Window
This DIY is a perfect mix of old and new! The vintage themed map has a cool retro look mixed with the up-to-date colorful bunting. It would look great in any home!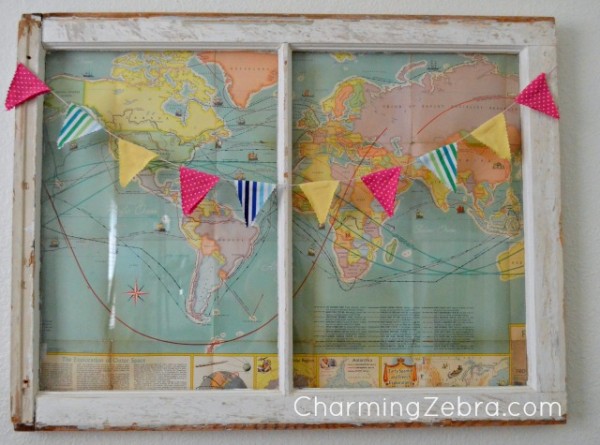 ---
 Window Frame & Chicken Wire Jewelry Display
Displaying your favorite peices of jewelry just got easier with this super easy DIY. Not only are you re-using things that would have been thrown in the tip, but you are also creating a focal point in any room!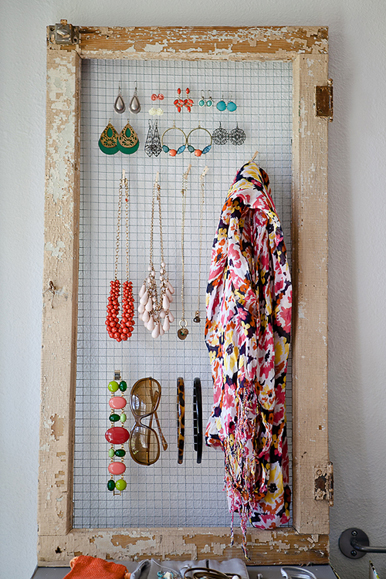 ---
 Old Window Headboard
This headboard oozes style and personality! It's perfect if you like that vintage feel and shabby chic interior design! This tutorial is very detailed on how to securely fix  the headboard to wall so you can be rest assured it's safe!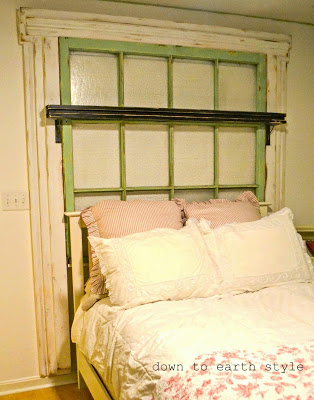 ---
Old Windows As Space Dividers
In large rooms it's difficult to divide the spaces without making them dark and dingy! By using old windows, the light is still able to get through but the rooms still feel separate! These rooms are truly inspirational!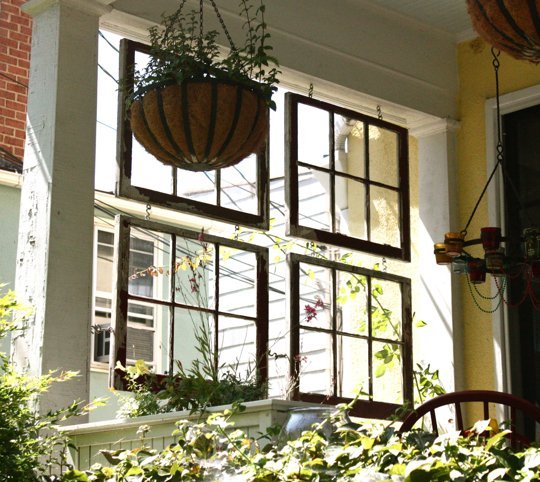 ---
 Hallway Cloak Stand Window Frame
By nature hallways are narrow and storing coats and hats etc can be a nightmare, not any more…this lovely DIY uses an old window which reflects light making the room feel bigger, but also serves as a practical place to hang coats – perfect!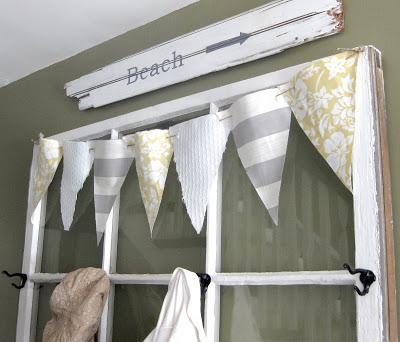 ---
Window Frame Into Garden Mirror
By adding this mirror into your garden, you can create a feeling of space as well as depth! The framed squares add to the feeling of space and create little framed pieces of art!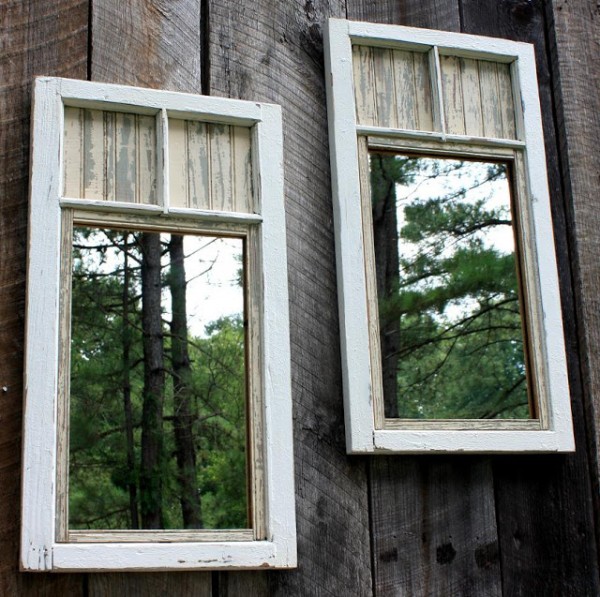 ---
 Kitchen Island Display Cabinet
A normal kitchen island can easily be turned into a stunning display unit by simply adding old windows to the side to create a box! Make sure you have your best china on display all the time!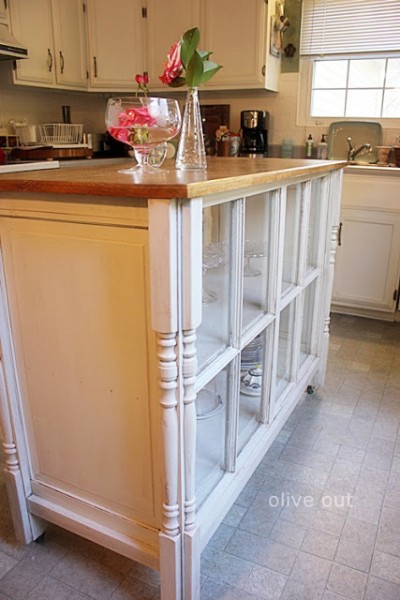 ---
Chevron Window Frame Tray
This is one of the simplest yet effective DIYs in this round-up. Not only would this add a pop of color and style to your room, it's also an inexpensive way of using something you would normally chuck out!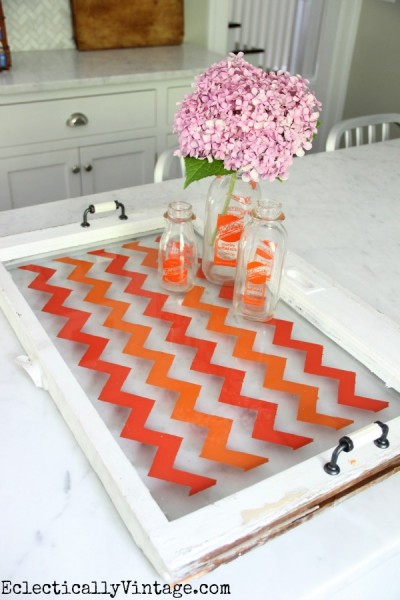 ---
Family Photo Frames
This brilliant DIY from Cottageinstincts.blogspot.co.uk went viral on Pinterest and we can see why! It's simply stunning, a DIY where you can inject your own style, this is a great alternative to boring normal picture frames!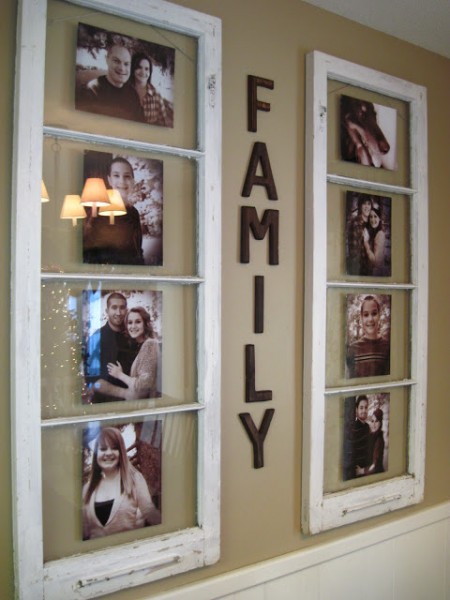 ---
Chalkboard Window Frame
What family wouldn't like a bit more organization in their lives? Here is a funky family planner made from an old picture frame which will have the household in ship shape in no time!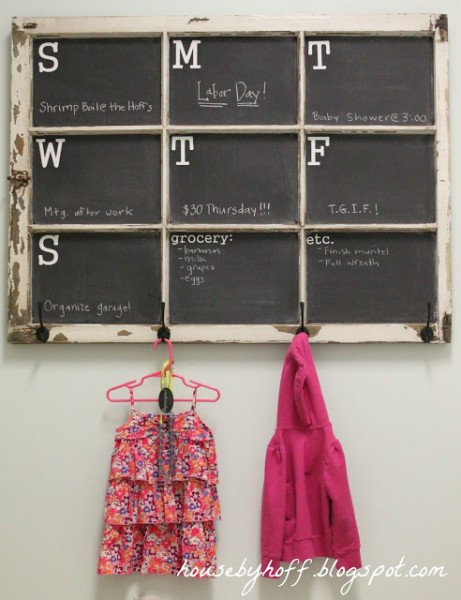 ---
Greenhouse Made From Old Windows
If your looking for a larger project then this greenhouse would be perfect! By using old windows – all shapes and sizes, this mix-matched green house is stunning! A perfect way to grow your home grown veggies whilst helping the environment by recycling!
---
---