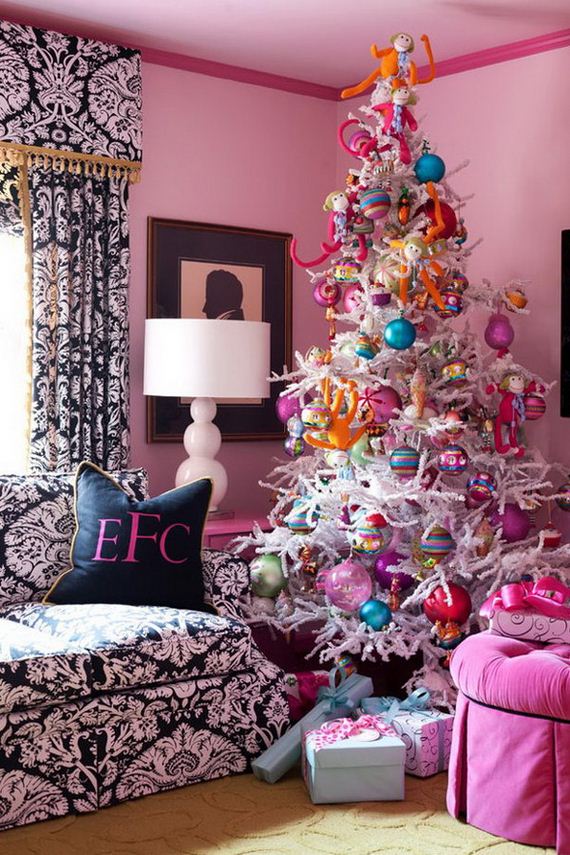 Awesome Christmas Tree Decoration Tutorials
Awesome Christmas Tree Decoration Tutorials
---
White and Silver Glittery Christmas Tree Tutorial. I love this silver and white tree decorated with beautiful sparkly glitter wood letter garland, white snowflakes, silver ornaments and a big silver, glittery bow topper. This tree is so simple yet would look fabulous in your house. Get the tutorial via thetomkatstudio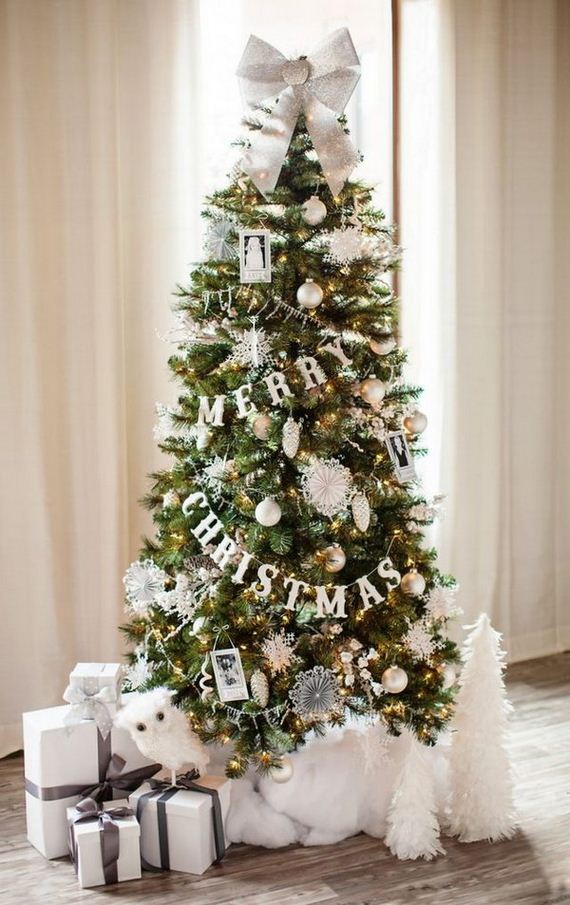 Red, Green, and Gold Christmas Tree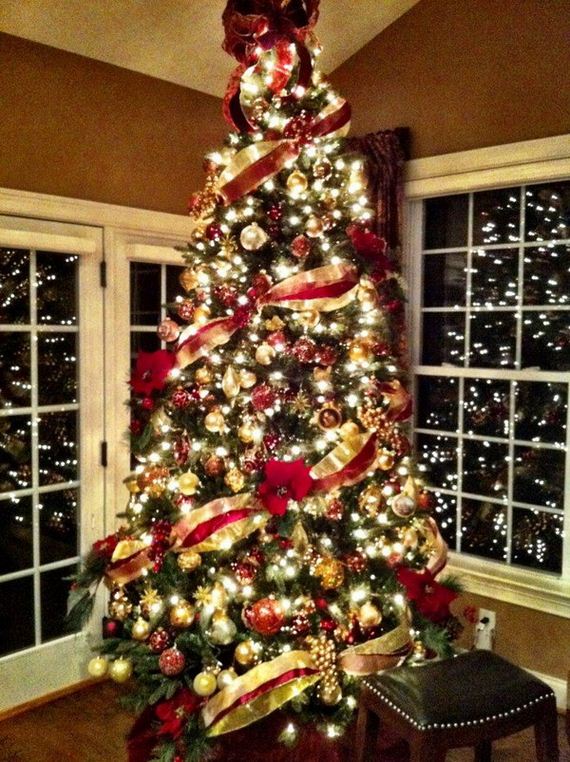 Bring a cozy cabin vibe to your home by decking out your tree in traditional favourites. Then give the traditional red and green color scheme a twist by adding shiny red and gold ornaments, ribbons and pretty twinkling lights on the tree. Via twitter
White Christmas Tree with Silver and Blue Ornaments

Accent the white tree with blue and silver ornaments to get the chic look. And paired with silver, the normally serene blue takes on an inviting, festive air that befits a celebration. Get the tutorial via settingforfour
Rustic Plaid Christmas Tree Tips and Tricks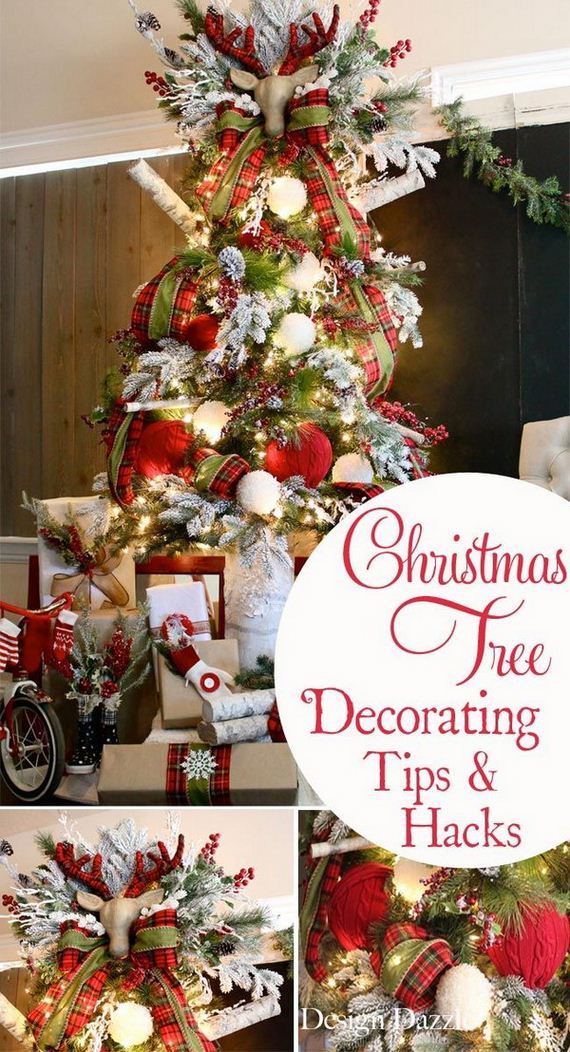 Create a rustic Christmas feel by making a plaid Christmas tree the centerpiece in your house. See more instructions via designdazzle
Designer-Look Christmas Tree Using Dollar Store Supplies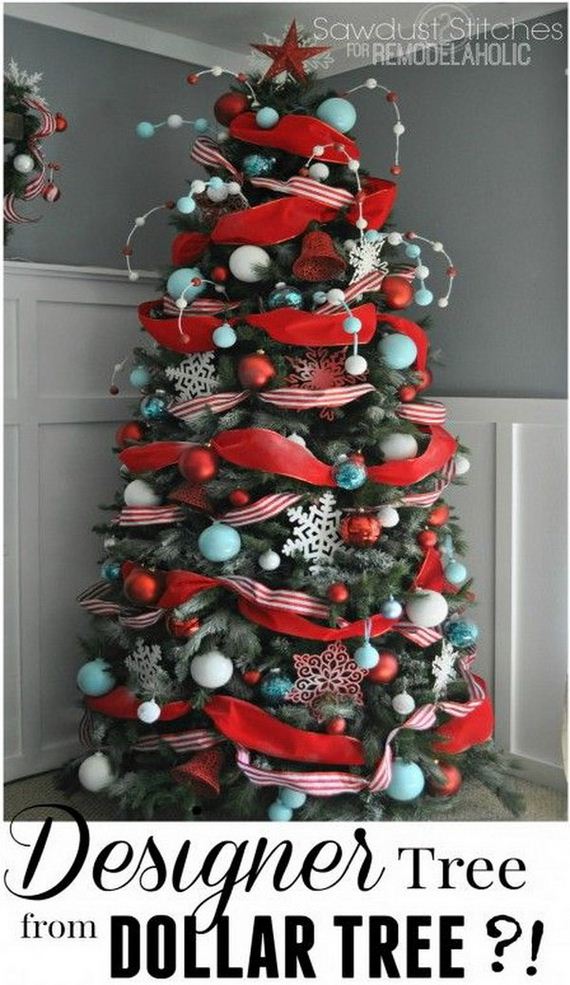 Using supplies mostly from the Dollar Tree, this Christmas tree would make quite the impression in your home. I think the color scheme is my favorite part. And I love how she added text to her tree. Get the tutorial via remodelaholic
Lollipop Christmas Tree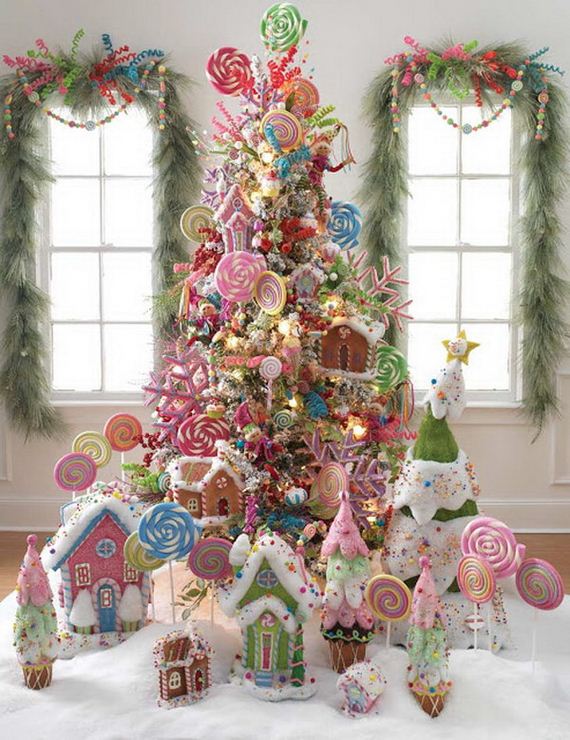 What kids don't like lollipops, peppermint and candy canes? If you have kids in the house, it's a great alternative to incorporate them into your holiday decoration. And they would definitely love to just giant candy ornaments, strings of peppermint garland, gingerbread family and more on the tree. Get the tutorial via razchristmas
How to String the Lights on the Tree Tutorial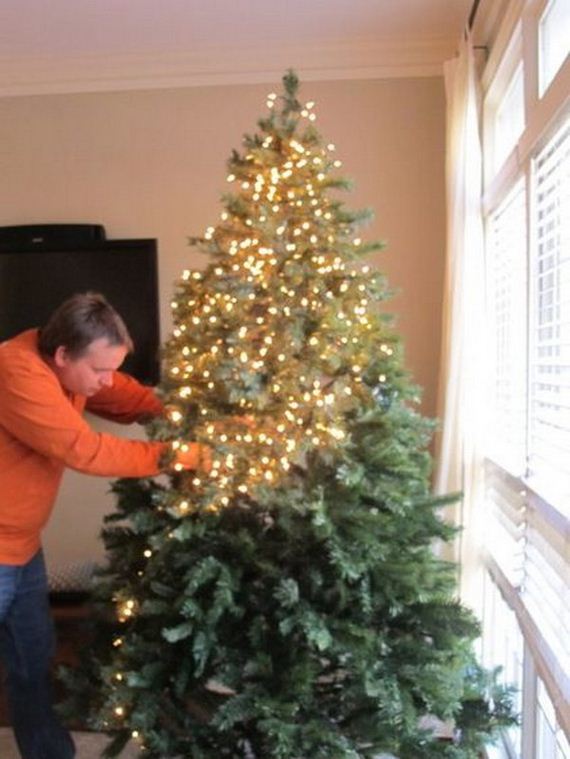 Create a beautiful glow with the detailed instructions on how to string the lights from the trunk of the tree out toward the tip of the branch. Get the tutorial via houzz.
Gradient Rainbow Inspired White Christmas Tree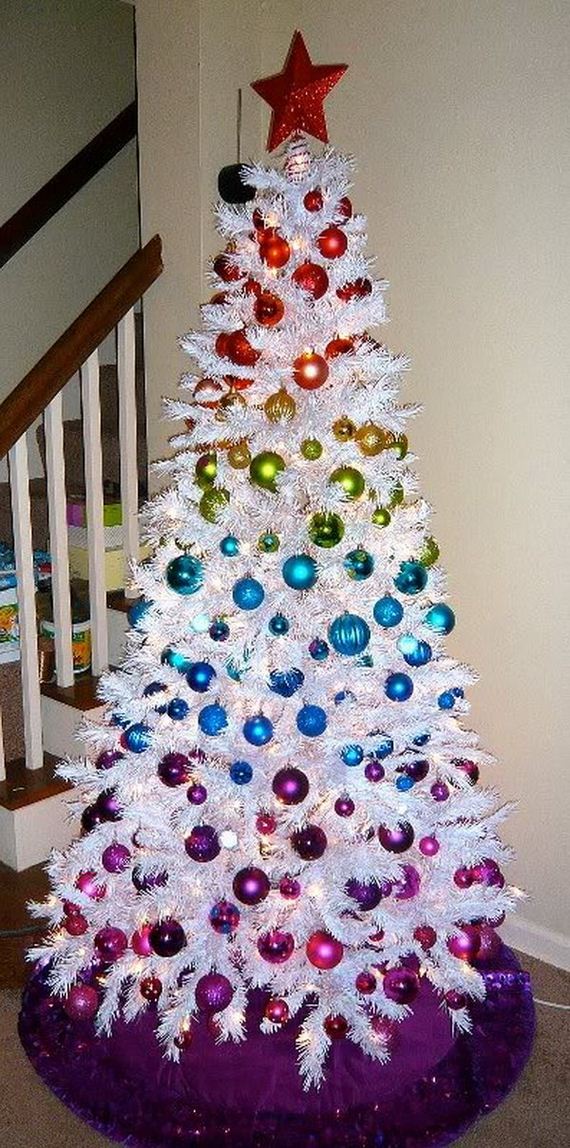 Brighten up every inch of your home with this gradient rainbow inspired Christmas tree, using things that are easy to find! Via thethingaboutdaisies.
White and Turquoise Christmas Tree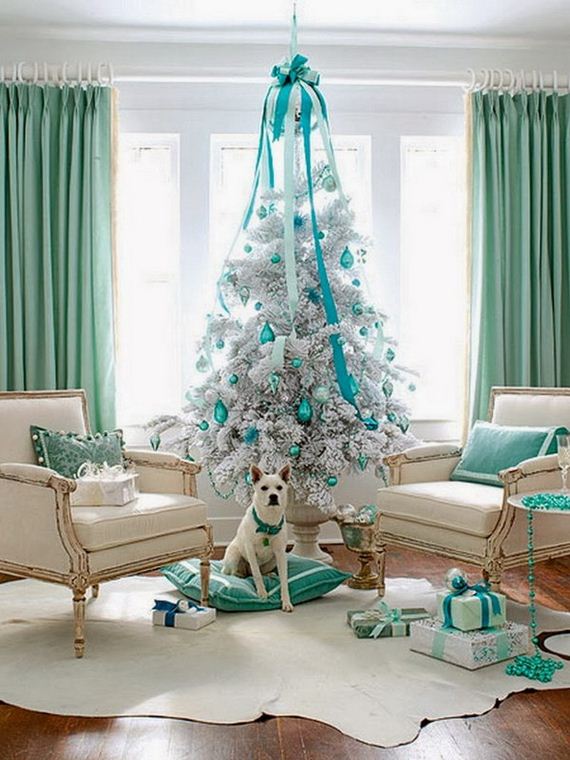 A flocked Christmas tree with turquoise and silver ornaments looks glamorous and chic while still be festival in this living room. And blue ribbons in two different shades hang from the ceiling add an elegant touch of magic to the whole thing. You can be sure all your guests will be amazed. Via althomedecor.
Sweet and Cute Mini Pink Christmas Tree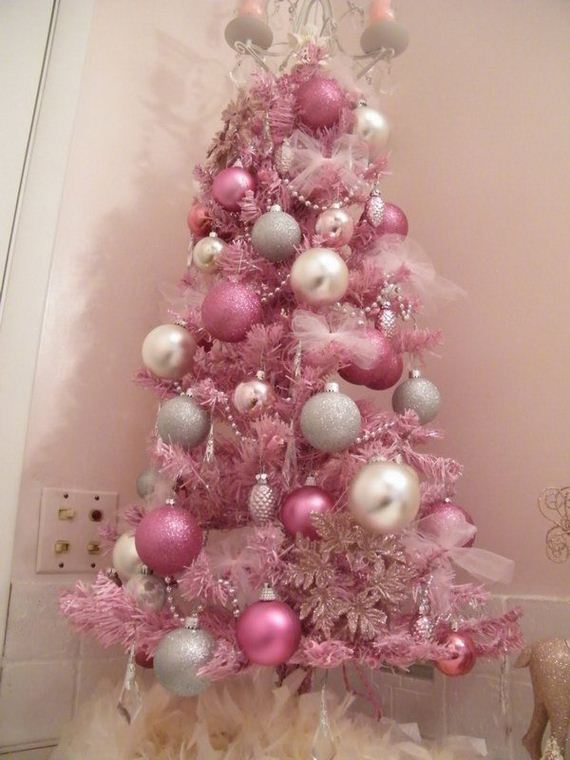 Have yourself a Merry little Christmas with this mini pink Christmas tree. And it would make a great Christmas display for a window or your bedroom. Viamicrong
Rainbow Christmas Tree

Traditional gree Christmas tree becomes a bold statement with grouping ornaments in like colors up the tree. This is a bright idea when you don't want a traditional Christmas tree. Get the tutorial via inspiredbycharm.
White Snowflake Tree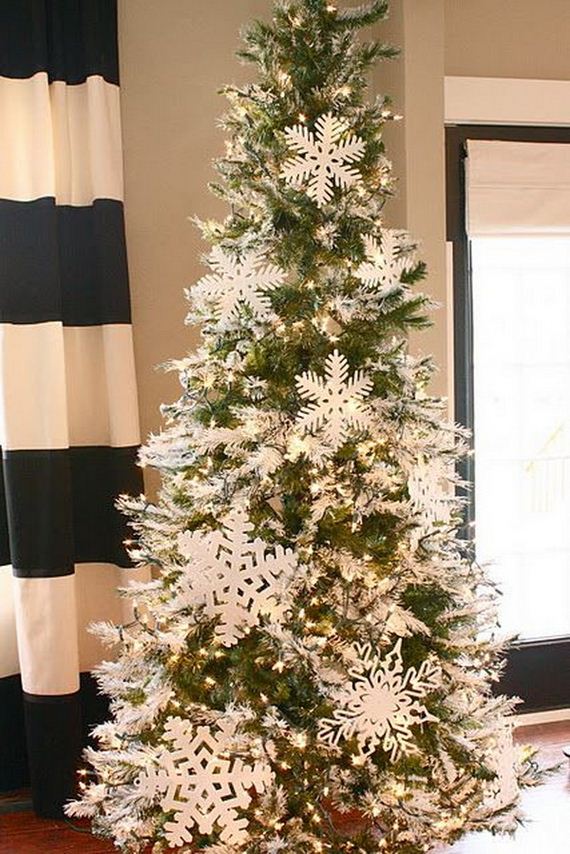 White is always an excellent holiday choice — like this snowflake tree. White lights and white snowflakes create a beautiful holiday focal point. Get the instructions from theyellowcapecod.
Beautiful Christmas Tree Decorating with Cross Ribbon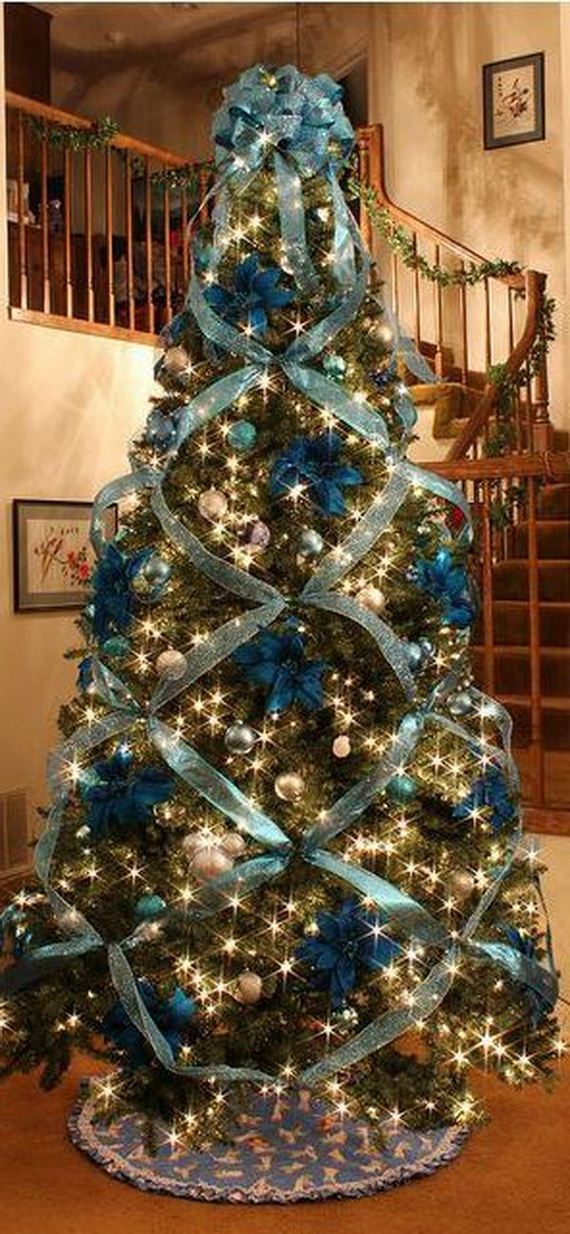 Put the ribbon criss crossed downwards instead of wrapped around spiraled. Criss cross ribbon Christmas trees are not only beautiful, but very elegant. And the ribbon adds design, texture and color to any Christmas tree. Learn the detailed instructions on how to criss cross ribbon on a Christmas tree via hubpages
White Christmas Tree with Red Decorations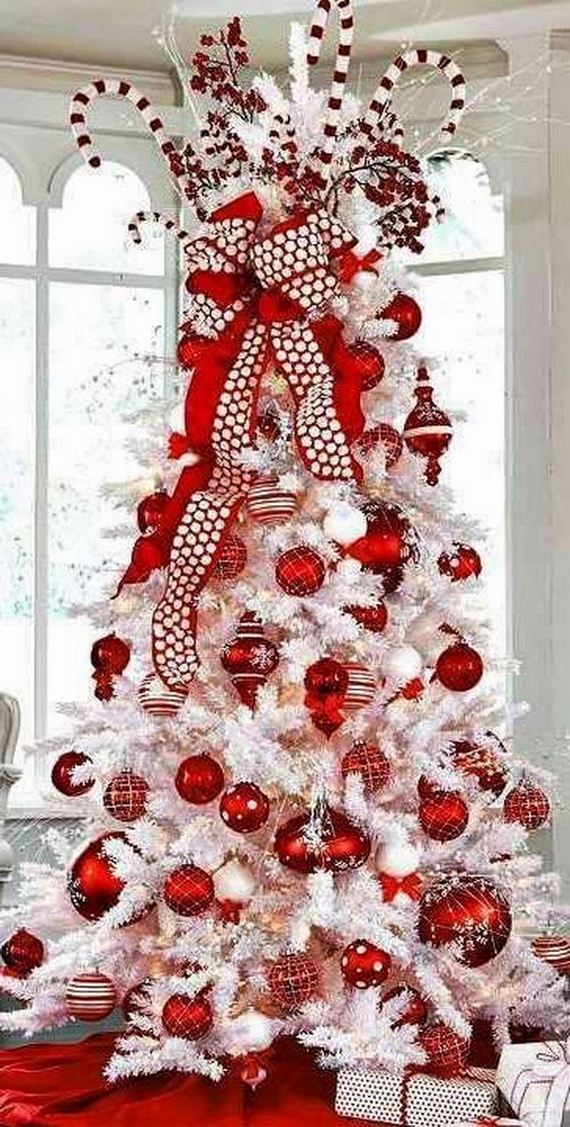 Love these big plastic candy canes with the huge bow as the topper of the tree. They are perfect adding if you want a festival touch of Christmas to your space. Via specificmoments
Purple and Silver Christmas Tree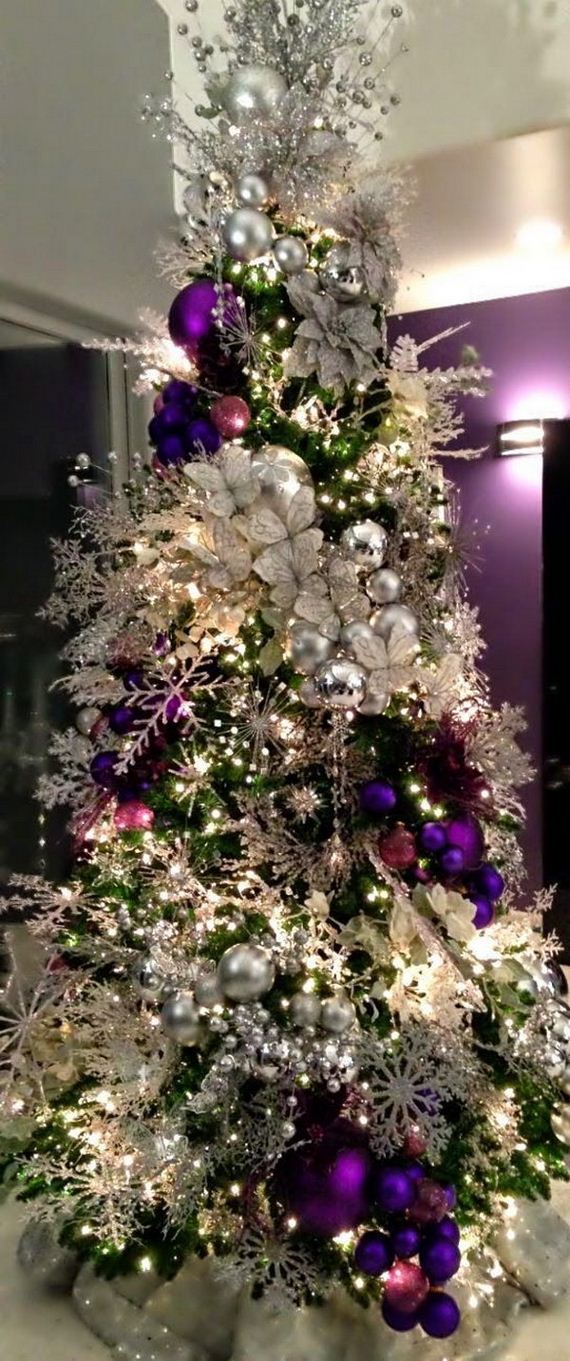 The color silver is a hot color theme for winter decoration, which will set the mood perfectly for a classy and glamorous Christmas. And purple has long been known as the color of royalty, so bring a regal touch to your holiday decor by mixing it with silver. The dark purple would surely make your silver Christmas tree stand out. Via homesthetics
Christmas Tree with Silver and Gold Decoration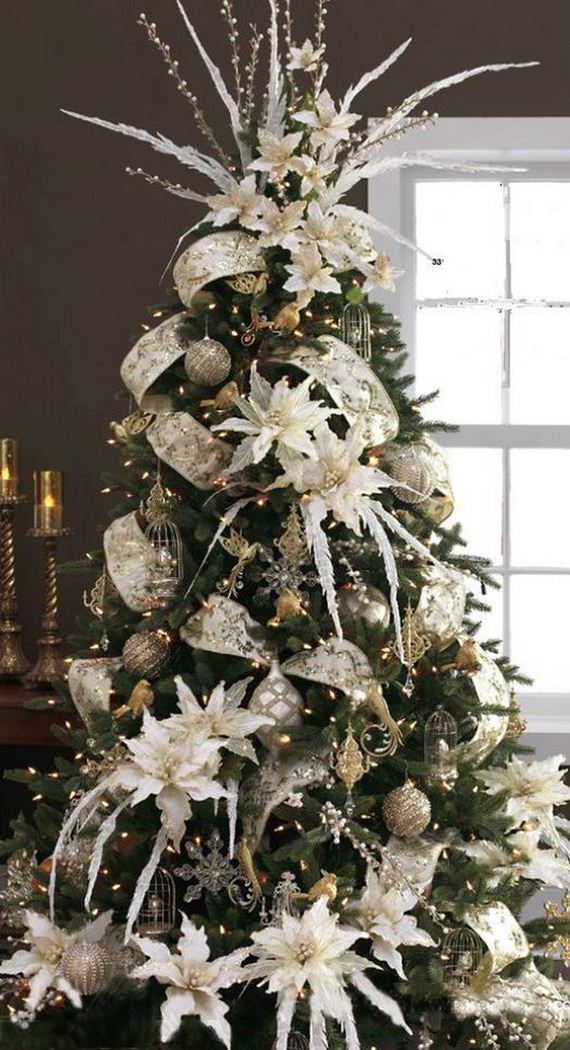 Adorn your Christmas home with this green Christmas tree dressed up using cream ribbon, silver and gold ornaments with flowers. I think the over-sized artificial flowers is my favorite part! And I love how the silver and gold shades are repeated in the ribbon. Via styleestate
Pink Christmas Tree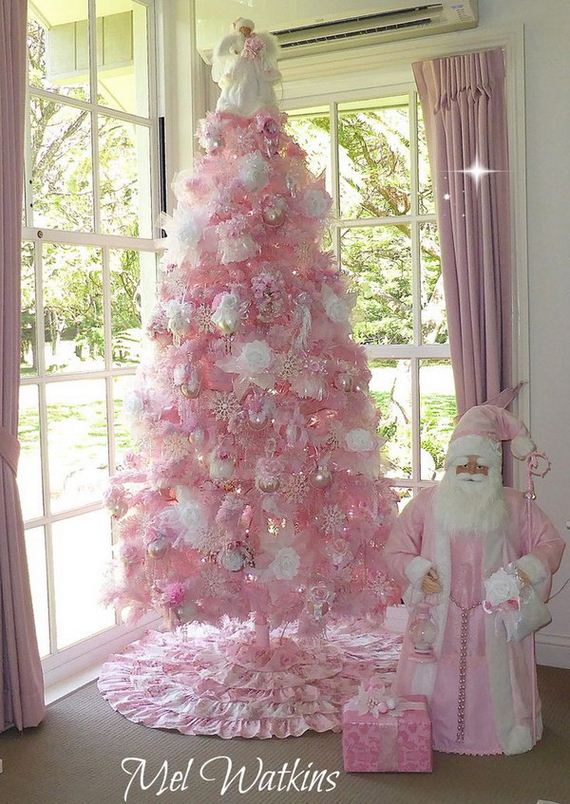 A pink tree isn't for everybody, but it's for the little girls in your house. Beautiful pink Christmas trees are a great way to allow them to express their creativity. This pink beauty brings a new color to your Christmas decor, with ornaments, an angel topper, white fake flowers, a pink tree skirt and snowflakes. See more instructions via shabbychictreasures
Red, Silver and Jute Ribbon Christmas Tree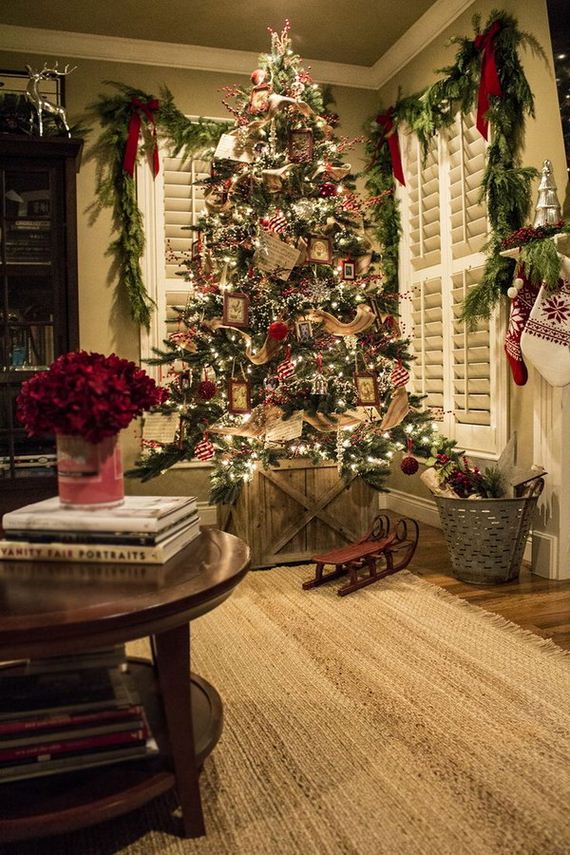 This Christmas tree decor adds to a cozy and rustic feel to the space. Especially love the traditional look and the wooden crate as the Christmas tree stand. Get the tutorial via stiersaesthetic
Tiffany Blue and Creme Mesh Christmas Tree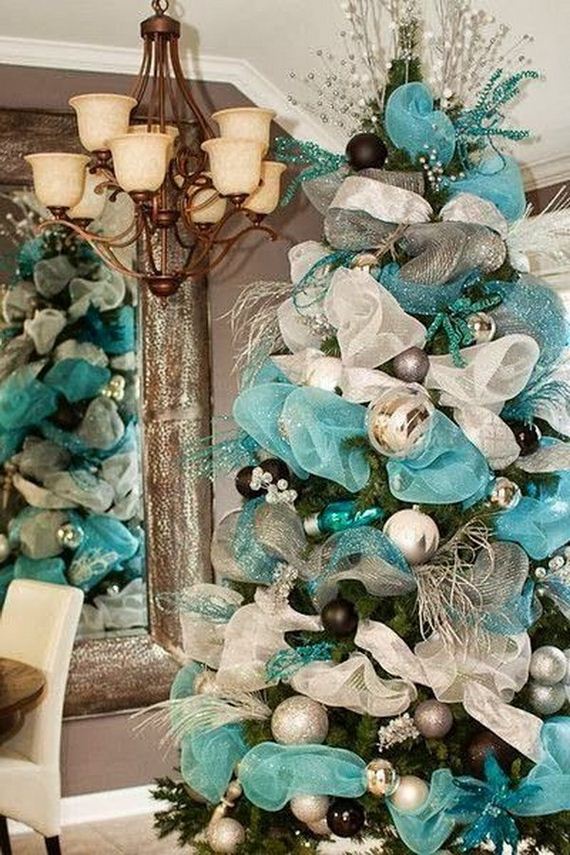 Mesh has a variety of decorative options in many colors and it has the perfect mix of flexibility and stiffness, which makes a popular material for Christmas tree decorations. For this mesh Christmas tree decor, they chose Tiffany blue as an accent colour to bring shine and elegance. Via diensten
White Christmas Tree with Colorful Decorations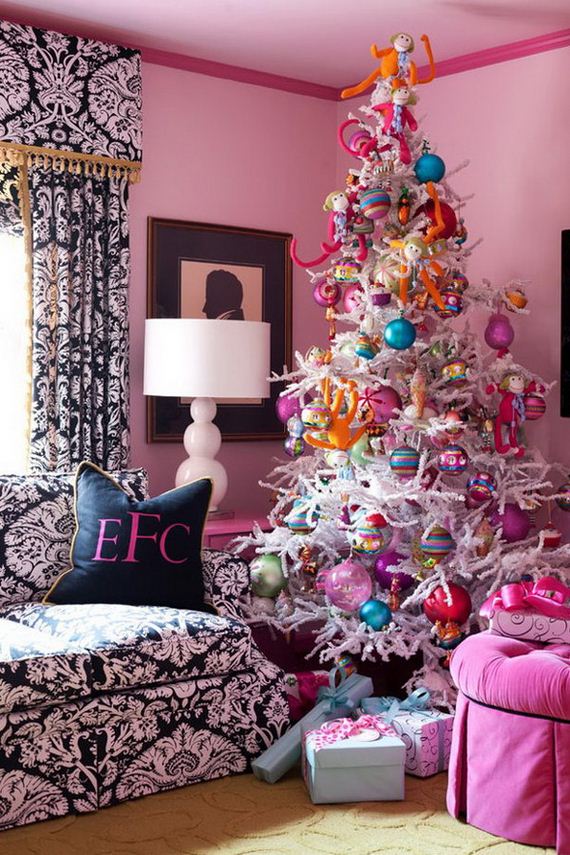 When considering which colour theme to use for your Christmas tree, look to your house's decorating style and colour. You can make the tree a subtle complement or bold statement piece to the space. This white artificial Christmas tree stands its ground with bright colours. And with brightly decorations, it compliments the already bold style of the room enhancing the shades of pink. Get the tutorial via source
---
---