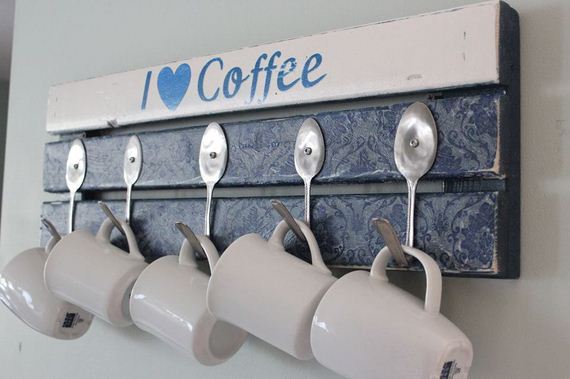 Awesome DIY Coffee Racks
Awesome DIY Coffee Racks
---
1. Pallet. One Little Bird has a simple palette project to try your hand at. Add hooks, paint it, embellish it, it's easily personalized!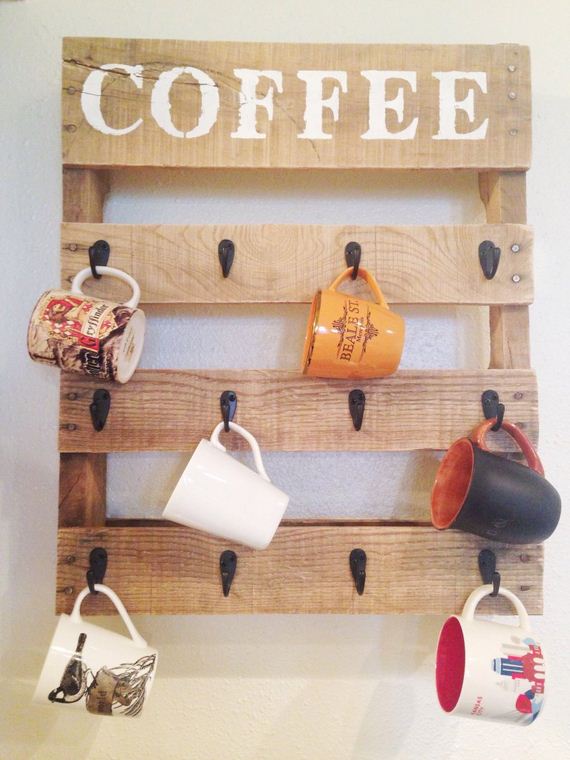 2. With Spoons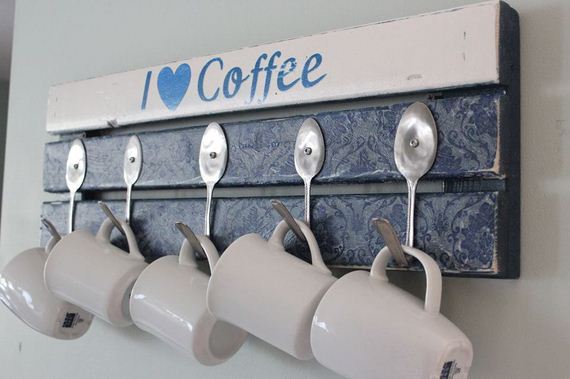 Check out 99 Pallets for another way to utilize pallets. And this time, grab some old spoons to use as hooks!
3. Simple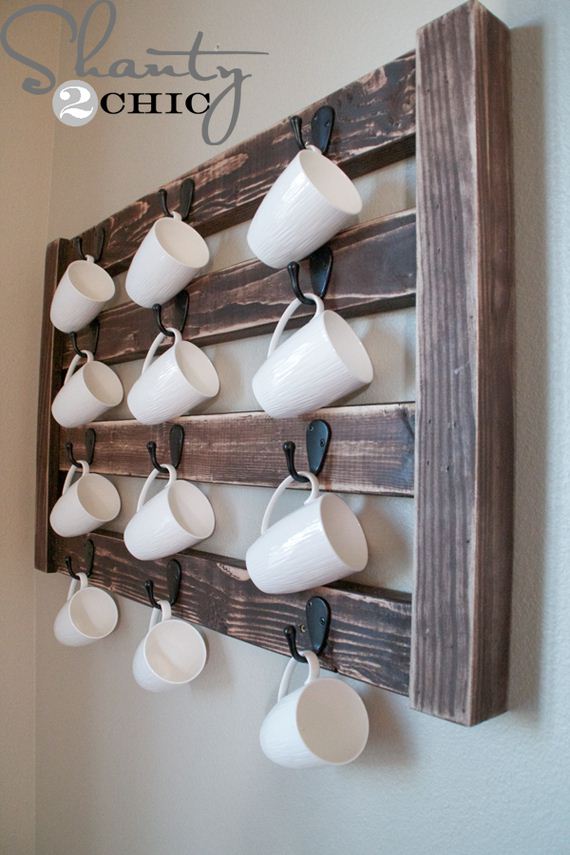 Shanty 2 Chic gives us another way to style this more rustic idea. And the tutorial is super easy to follow!
4. Racks & Hooks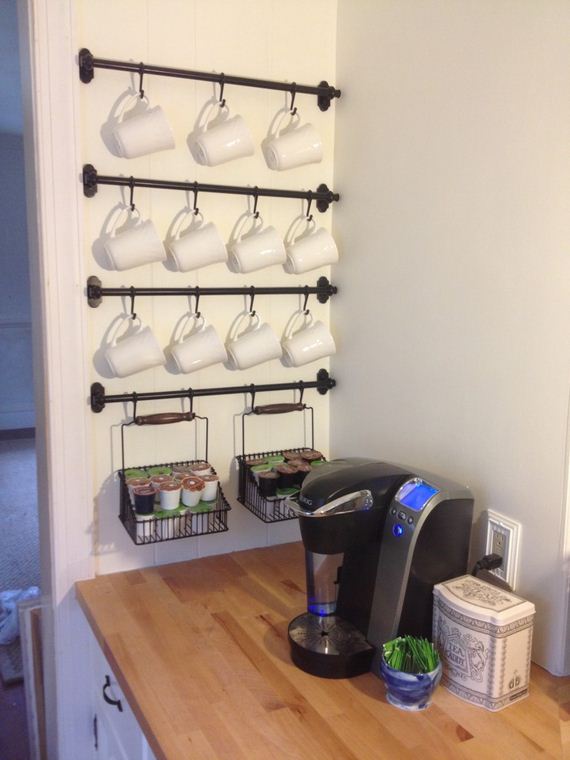 A Farmhouse Reborn shows us how to create the most perfect morning coffee nook. And this one is complete with some Ikea rods and hooks for a more modern look.
5. Clean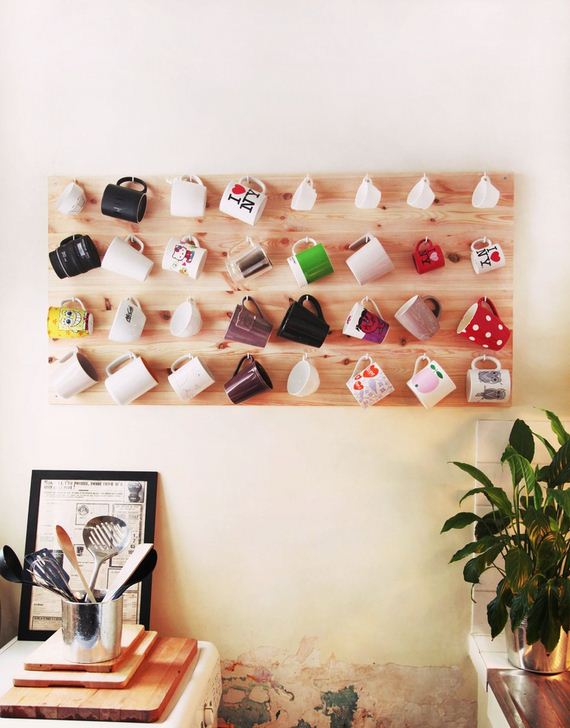 We're swooning over this beautiful inspiration. A clean piece of wood can spark an entire display in a clean and crisp way. (via)
6. Pegboard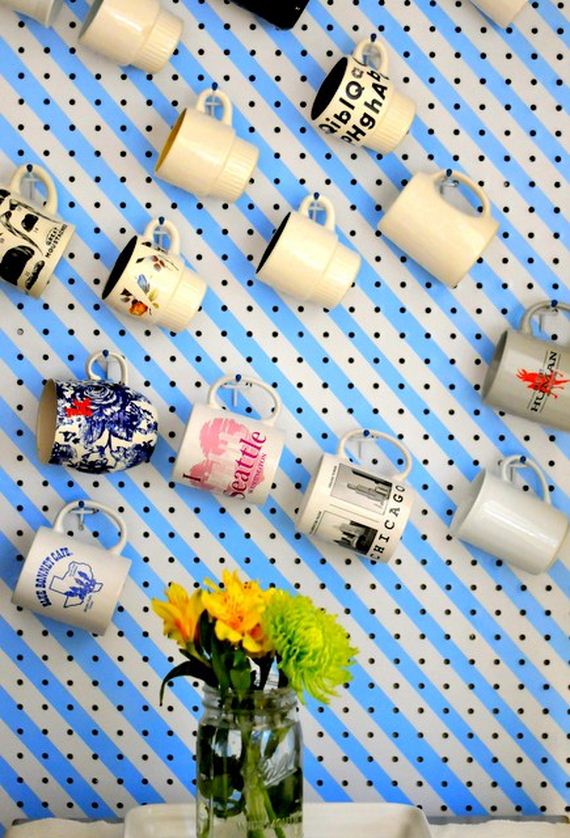 The Clever Bunny shows us how to utilize a pegboard and make it stylish! With a pop of color, you'll love this industrial addition to the breakfast nook.
7. Cabinet Door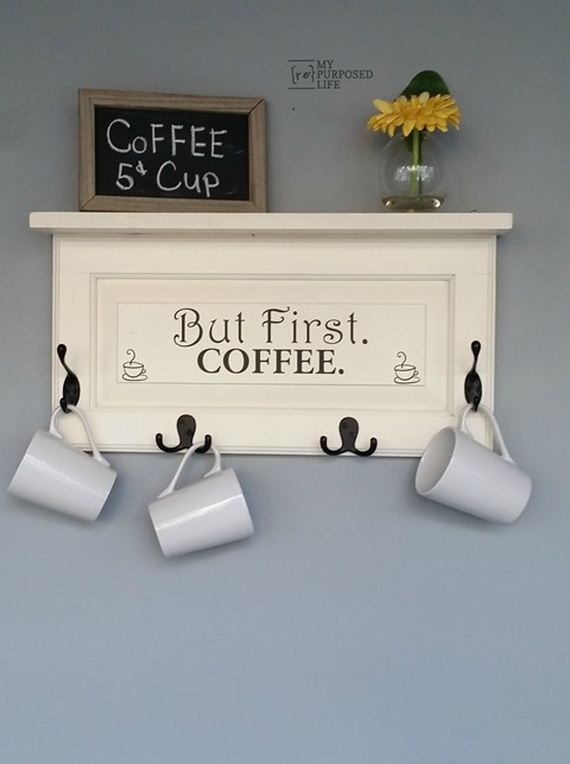 And then over at My Repurposed Life, you'll find out how to turn a cabinet door into something else. That's right, this rack is an upcycled innovation!
8. Triangle Display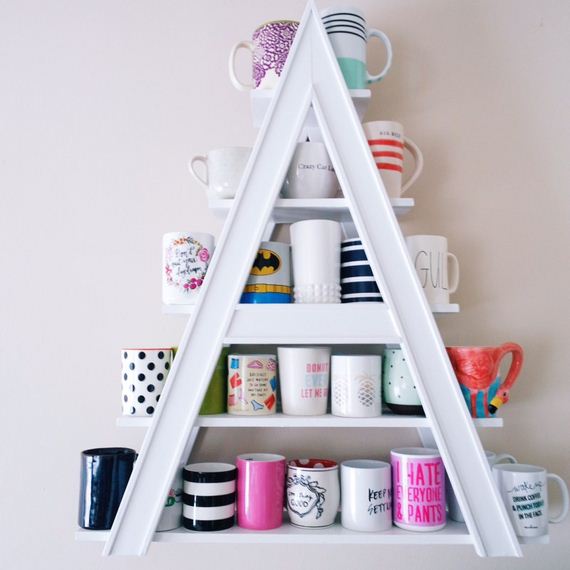 9. Carousel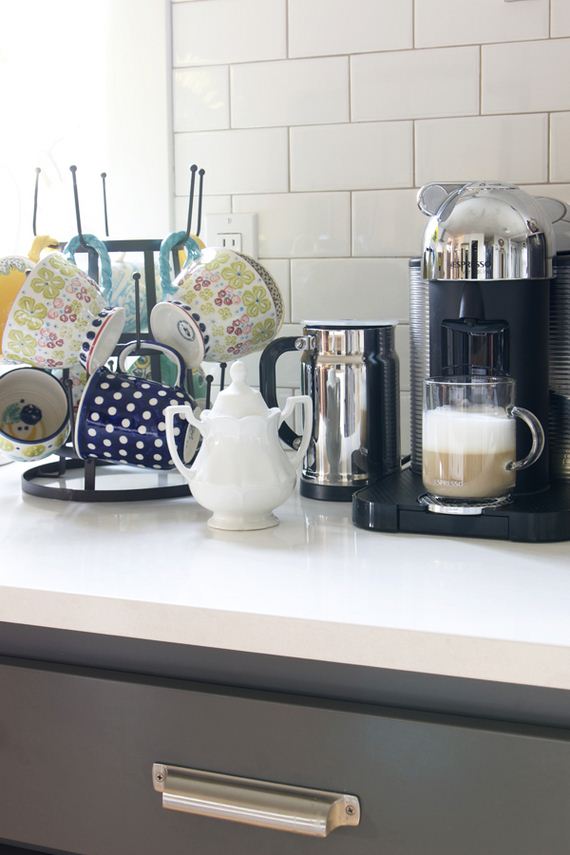 The Inspired Room showed us how to use a organization carousel to our coffee cups delight. If you don't have all space, do something like this to keep your mugs easily reached.
10. Trays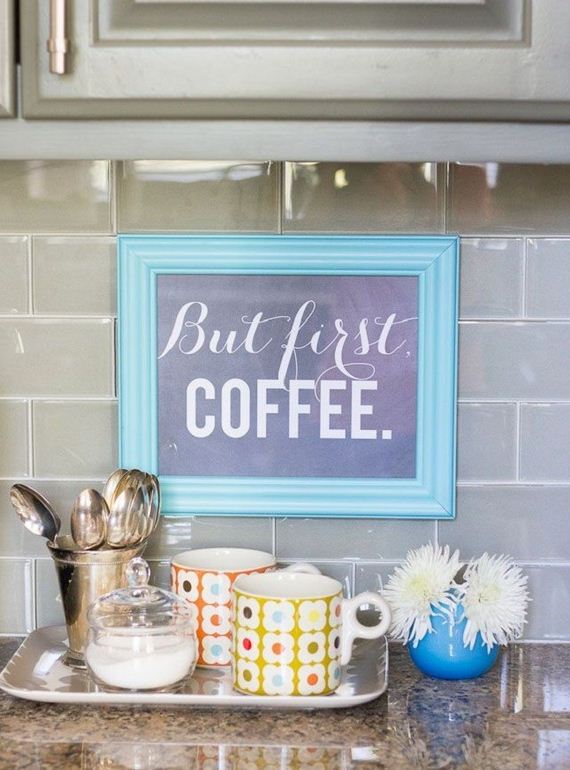 The Inspired Room gives us another great idea for holding or displaying your mugs. It may not be a rack but you can turn a tray into a stylish coffee cup spot!
11. Cabinet Hooks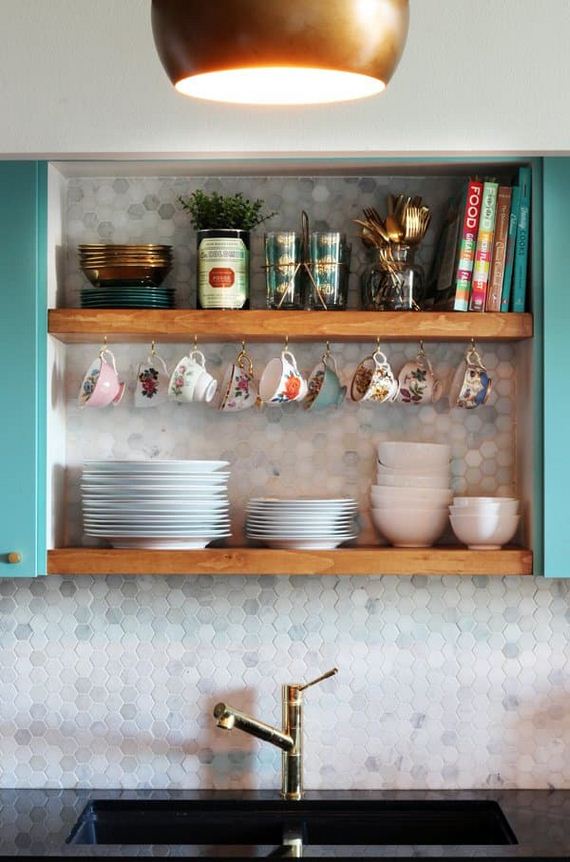 Check out Apartment Therapy for the scoop on this scene. Install hooks inside cabinet shelves for extra storage space!
12. On the Side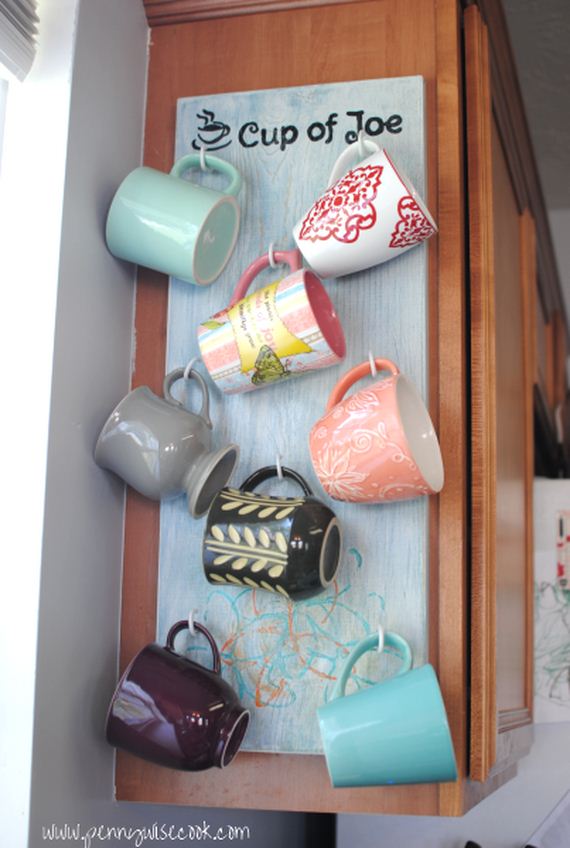 If you're short on space, you'll ant to visit Pennywise Cook. You'll learn how to utilize the sides of the cabinets for hanging your best mugs.
13. Under Hooks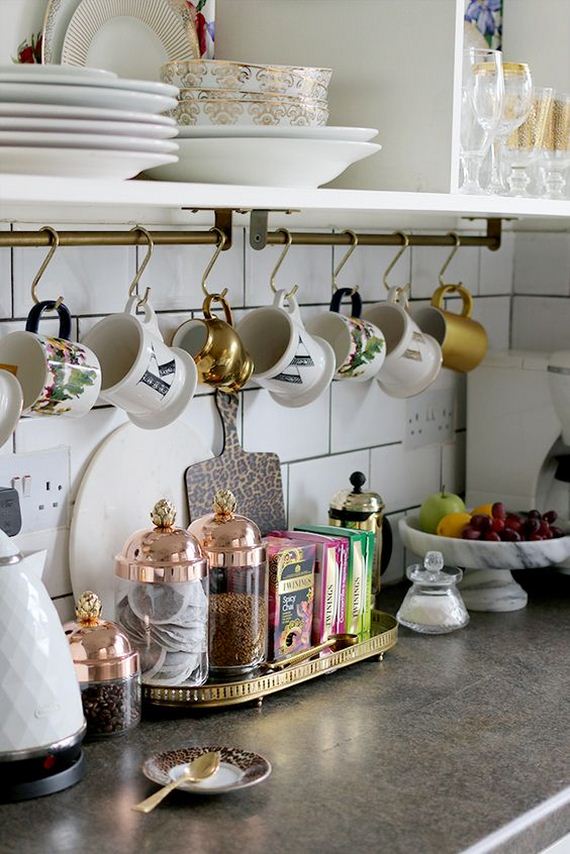 Swoon Worthy made a swoon-worthy coffee setup that's easily recreated. These golden rods and hooks are installed under the cabinets making it both functional and stylish.
14. Desk Organizer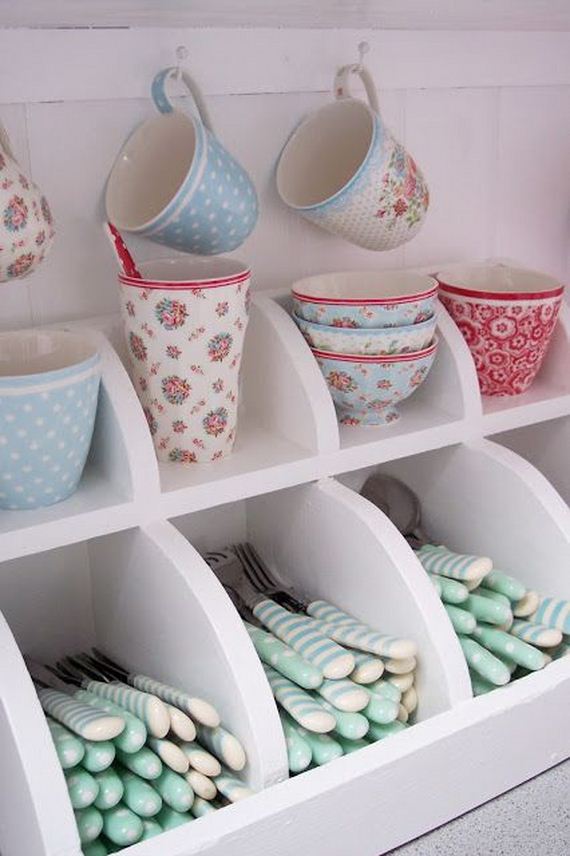 We found some more great inspiration when looking for display or organize your coffee mugs. A desk organizer can be an easy DIY makeover to try your hand at. (via)
15. House Shelf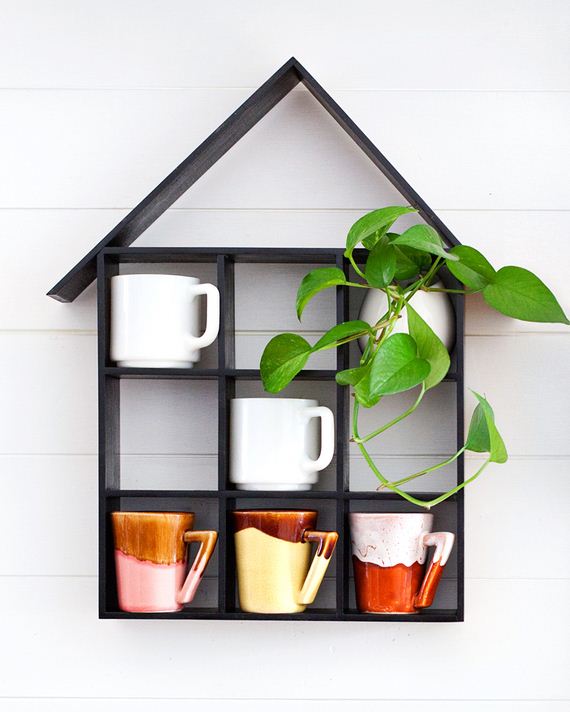 A Beautiful Mess has another great rack idea that we've fallen in love with. Learn how to make this unique house-inspired shelf after the jump!
16. Drying Rack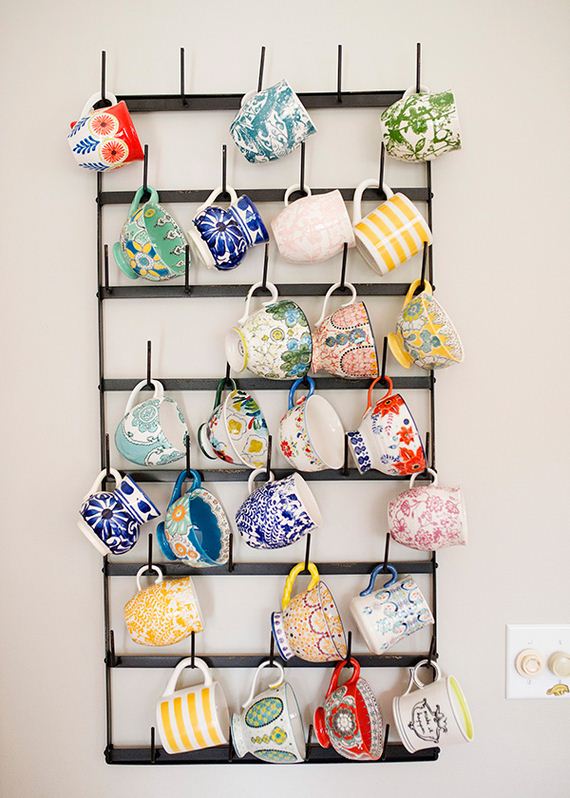 Baked Brea bought this drying rack and used it for her mugs. And it gave us some great inspiration in terms of using similar items the same way or creating our very own based on this design.
17. Free Shelf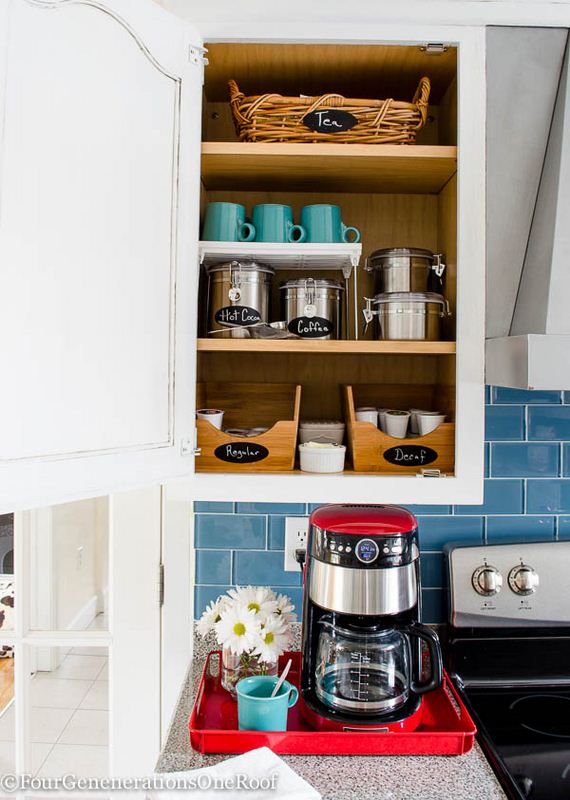 Four Generations One Roof gives us another great DIY idea for utilizing all your cabinet space. Use a lifter to add extra shelving and make a special spot for your favorite mugs.
18. Vertical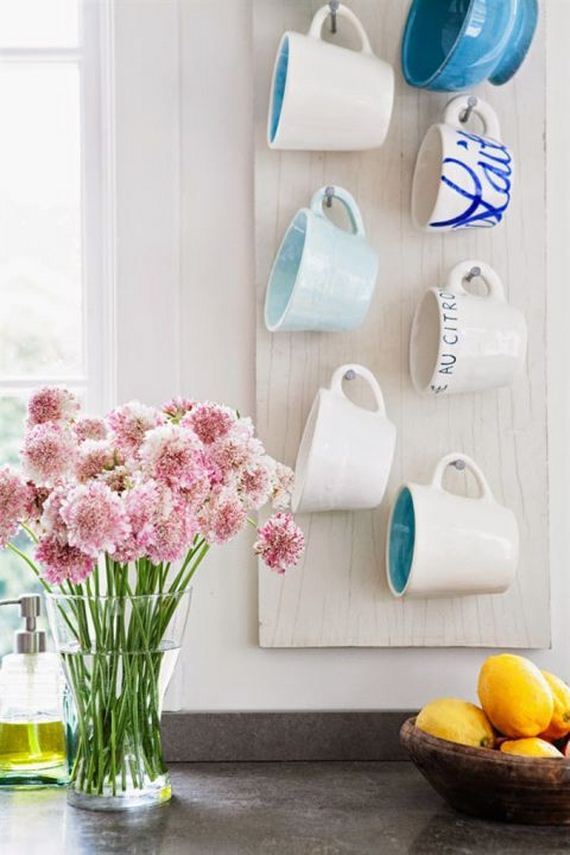 Your racks don't have to be hung horizontally. Instead, get inspired by House of Turquoise and create a vertical design.
19. Lazy Susan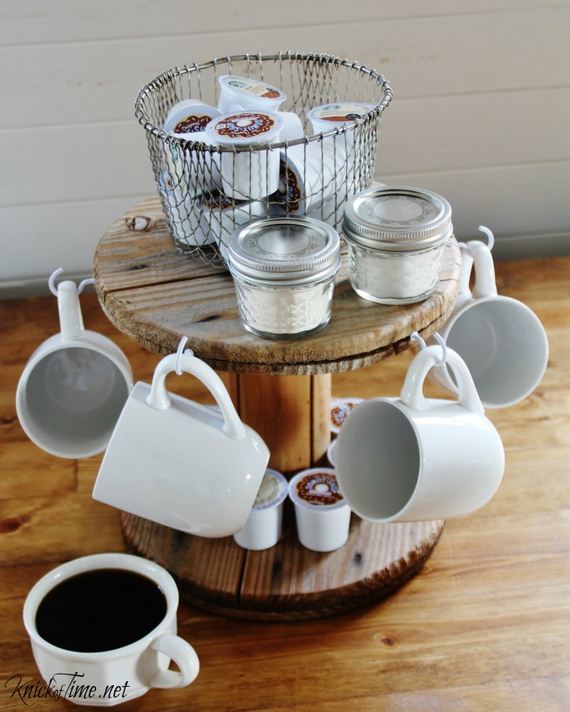 House Beautiful shows us how to turn a lazy Susan into a rack. It makes a super functional piece for the kitchen that can be used for a variety of things too!
20. Cake Stands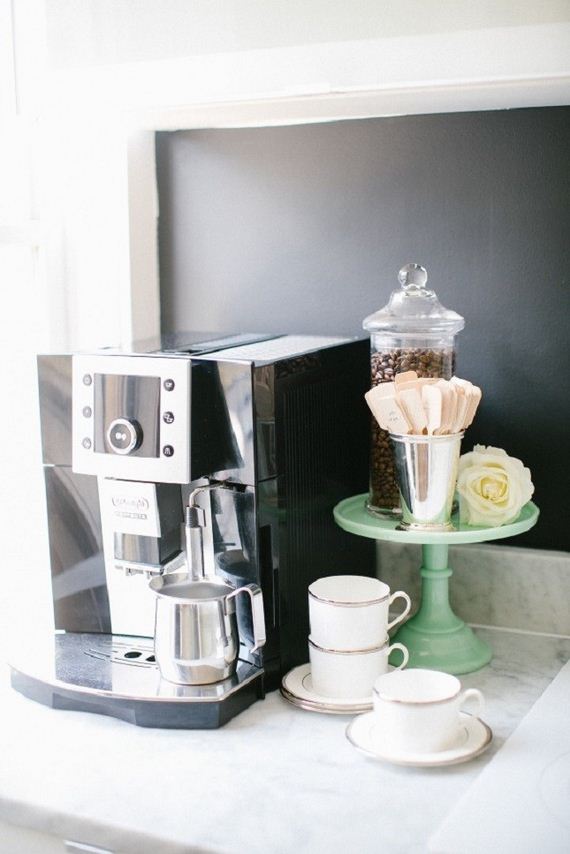 Kimberly Chiu may not have made a rack but she did have a great idea in terms of displaying and organizing her mug. Use a cake stand in the coffee nook and store them there!
21. Rustic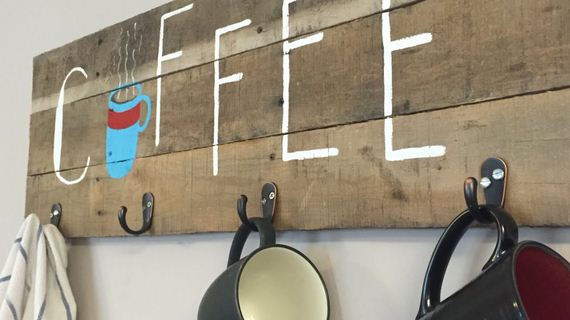 And finally, if you check out this YouTube video, you'll learn ho to make a more rustic piece that too can be easily personalized. Make it more masculine, artistic, feminine or anything that you may fancy!
---
---