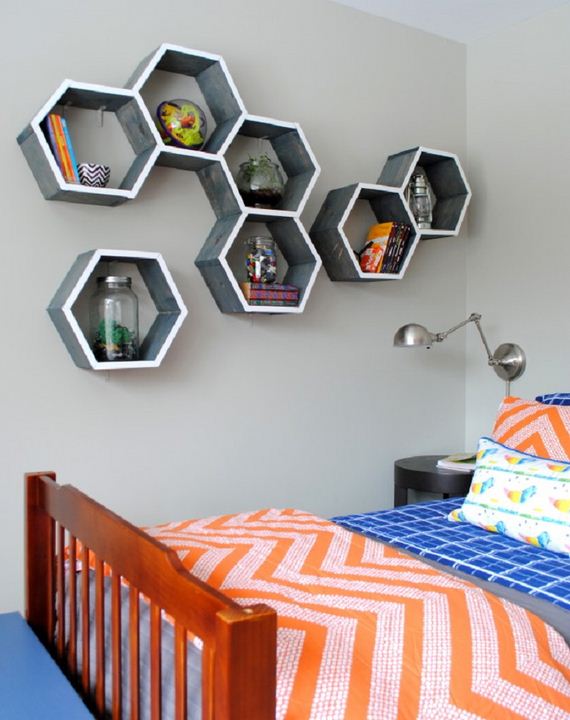 Awesome DIY Decorating Ideas for Kids Room
Awesome DIY Decorating Ideas for Kids Room
---
We advise you to take a look at this post and choose any of these awesome projects for decorating your kids room. They are really, really great and your kids will love them!
DIY Wooden Bed Frame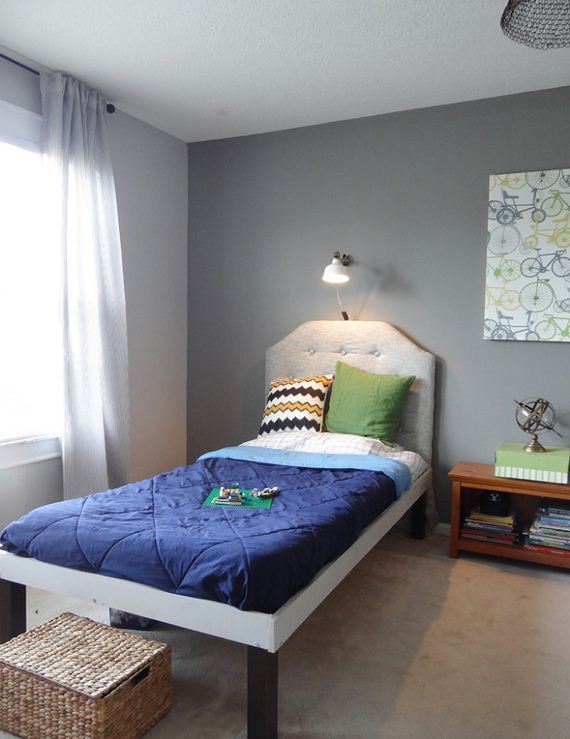 This is an interesting, easy project which you can do very quickly. Your kids will be satisfied with their new bed frame for sure. You can draw something cool on it or paint it in different colors for it to be even cooler. Simple and nice!
Honeycomb Shelves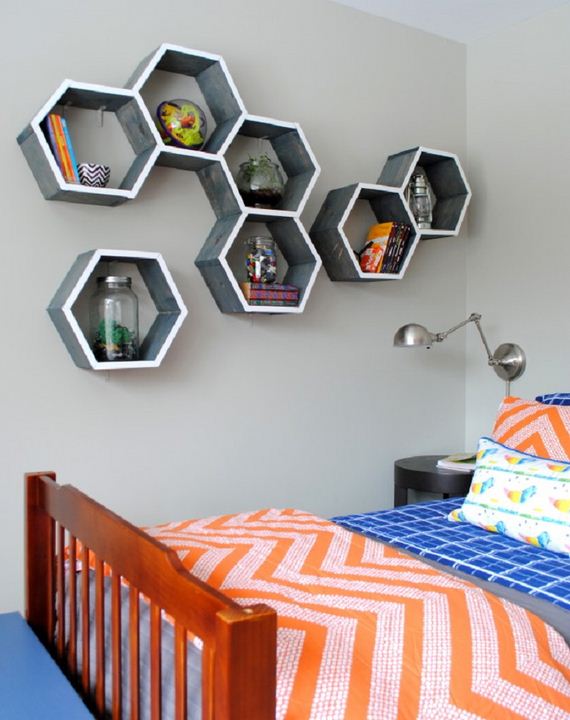 via jennaburger.com
Every kid should have some shelves in their room and this project is a really good idea to store some books, toys etc. Because of their unique form, they look very fun and are a nice decoration and a storage place. Pretty awesome!
Easy DIY Wall Art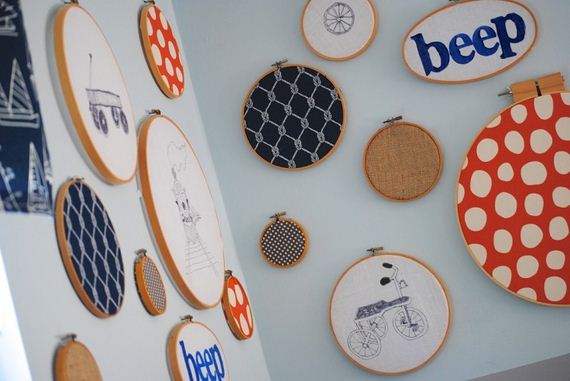 Very cute and interesting idea to decorate your kids bedroom. It's easy to do and your kids will love it. You'll save money and time, and you'll have lots of fun doing this project. You should try this amazing project as a wall art decoration in your kids room. Cool!
DIY Floor Pillows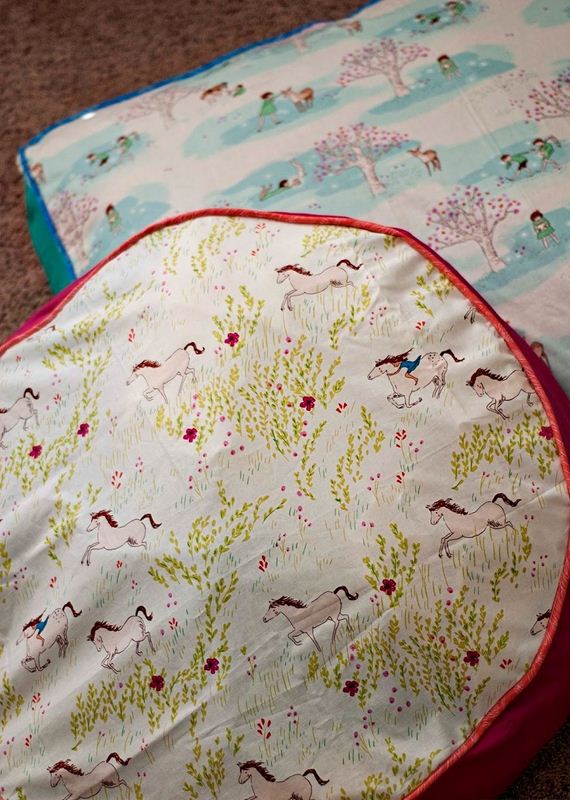 via carissamiss.com
Your kids will love these pillows! Their softness and colorful design will be perfect for children. Not only you'll get a nice room decoration for kids, but your kids will enjoy sitting on these big floor pillows while reading their favorite book, playing a game or just relaxing. Definitely a must-try project!
Hammock Chair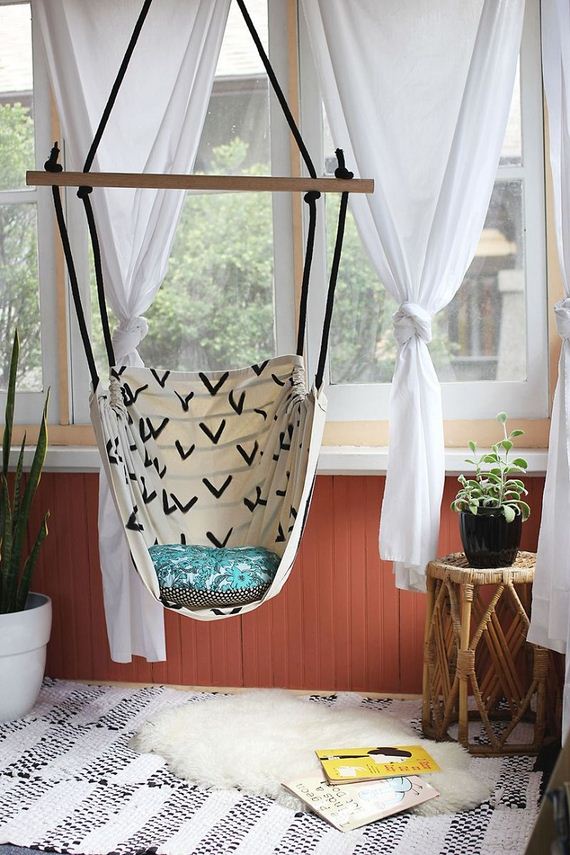 Another idea for a kids room decoration and a place to sit back and relax. This doesn't have to be only for your kids room but it will be ideal for any other room like living room or rest room. Try to do this project and bring smile to the faces of your little ones!
Hanging Toy Storage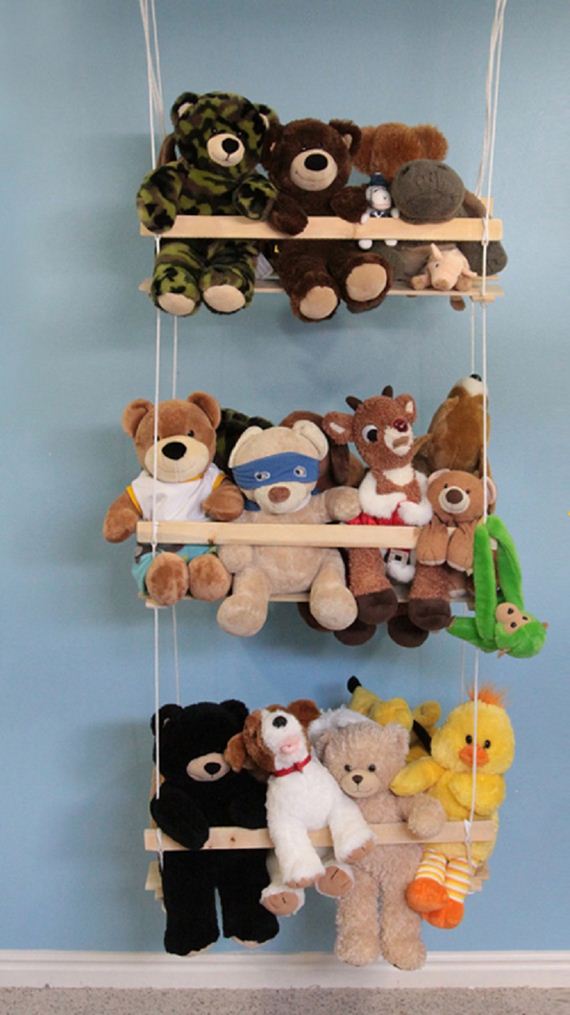 Say goodbye to the mess! This is an incredibly practical and cool project for your kids bedroom. Not only for decorating, this project is good for storing your kids toys. They won't have to clean up their room every day, they'll just put the toys in the hanging toy storage and there you go. Simple and really cool!
Tree Hanger for Kids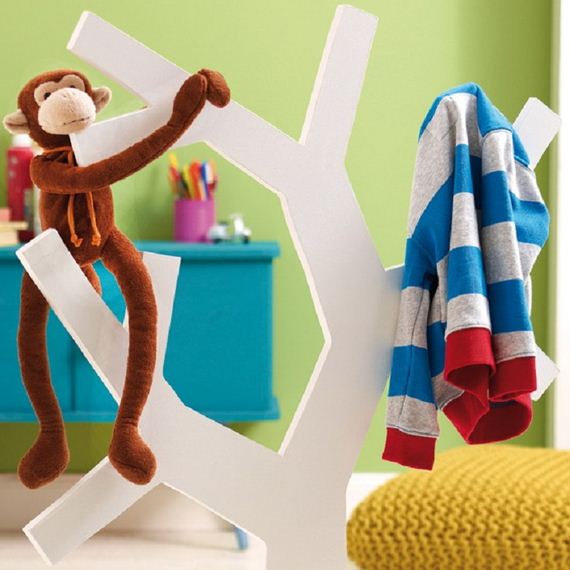 via modishspace.com
Really creative way to put away all the clothes. Sometimes, it's good for hanging toys or something. This makes a wonderful decoration for your kids bedroom and they will love it for sure. So, you should try this amazing project, no regrets!
DIY Dollhouse Bookshelf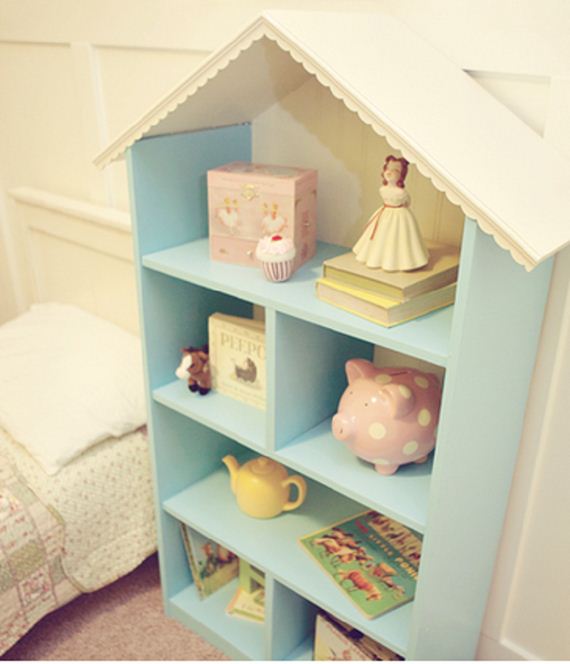 If you want something different and amazing to put as a room decoration for your kids, this is the project you should try. This cool bookshelf which looks like a dollhouse will be perfect for a decoration and a storage place, especially if you have girl(s). Try it and make your kids be glad they have a parent like you!
Hanging Triangle Garland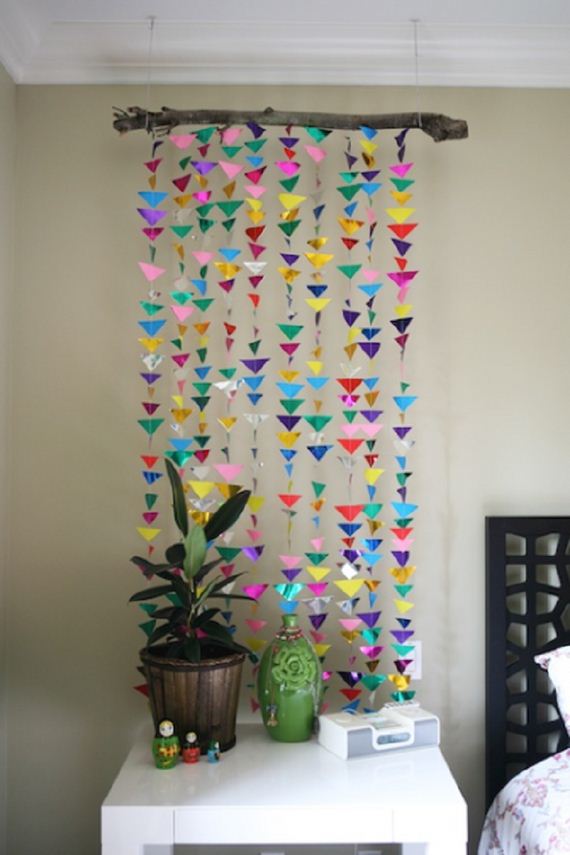 This is a lovely room decoration. Your kids will absolutely love it! With its colorfulness and cuteness it will brighten up your kids room, make it more lively. You can put this on a doorway too (in your kids bedroom). Wonderful!
Cute DIY Rag Rug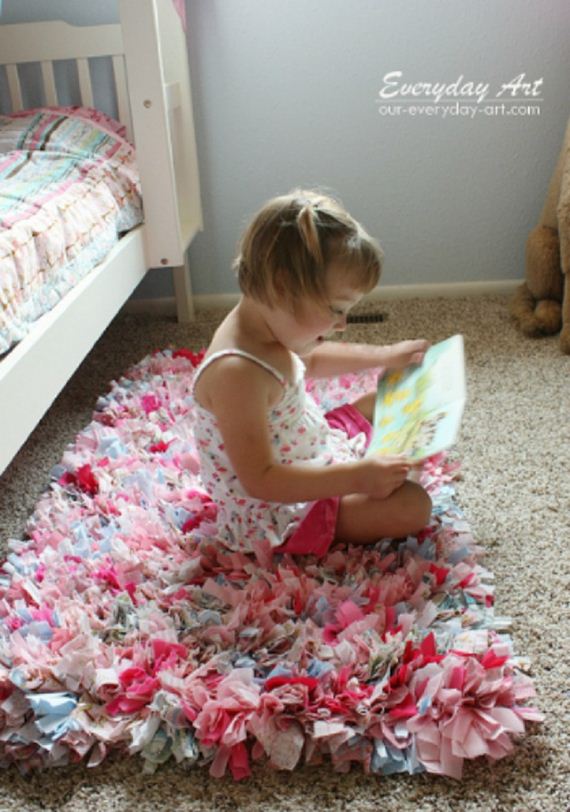 A really artful and super cute idea for decorating your kids room. Doing this is pretty much just having fun and putting some material pieces together. It's really easy and we bet your kids will like it very, very much!
---
---