Awesome DIY Gifts You'll Want To Keep For Yourself
Awesome DIY Gifts You'll Want To Keep For Yourself
---
So spoil yourself…and I suppose everyone you know too with these fun and chic gifts. With everything from jewelry to a spa in a jar you won't run out of ideas any time soon.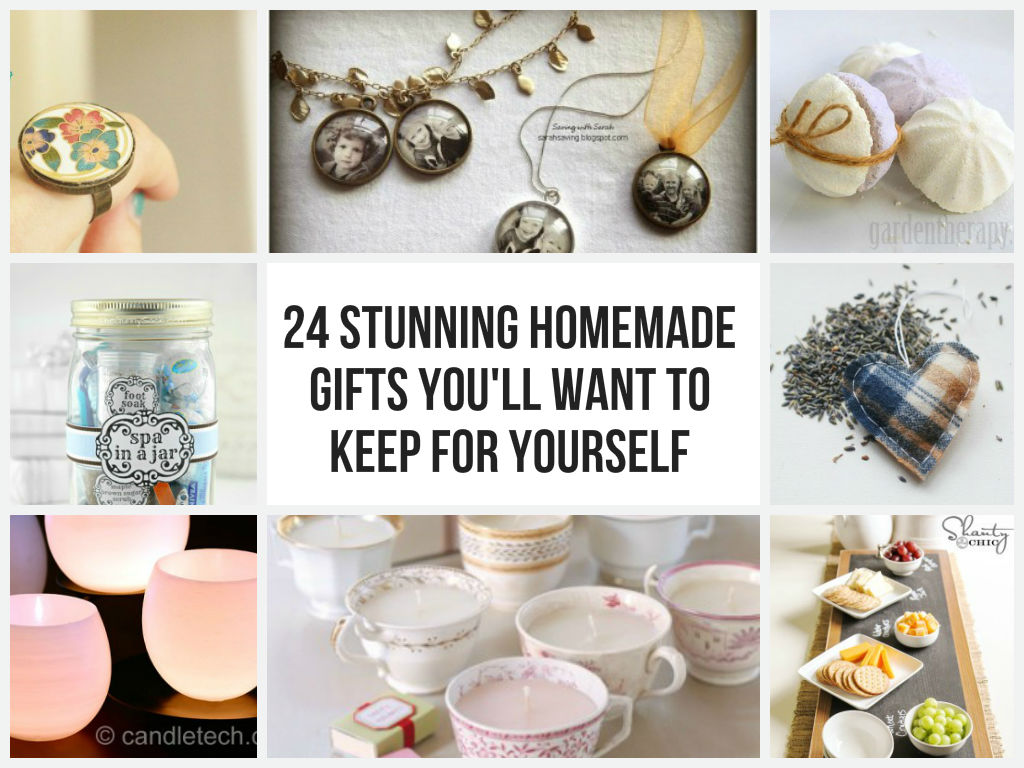 These relaxing bath bombs are perfect for those who enjoy a long soak in the tub or want a soothing spa experience at home. Pack a few together and they'll love it!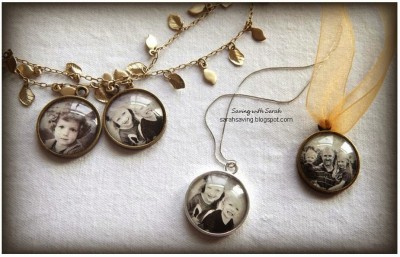 These personalized pieces of jewelry can be adapted to suit any style  and they cost less than $2.50 to make. They are a great way to give someone you love a beautiful and  meaningful gift!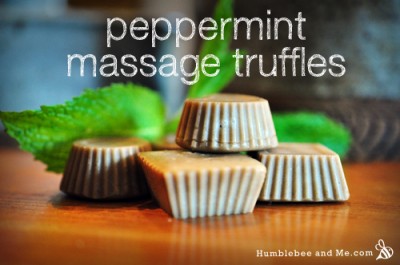 Help ease those aches and pains with these easy to make massage truffles that will totally rejuvenate the receiver! Why not make them a mix of bath bombs and these as an at home spa kit!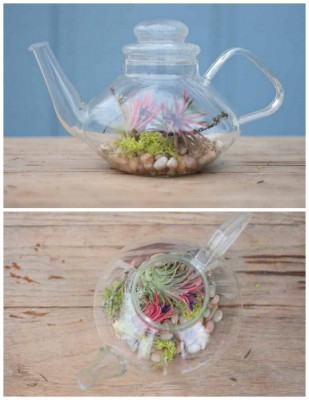 Terrariums are fun micro gardens which are designed to take care of themselves. This fun gift is an ingenious alternative to a bunch of flowers or ideal for someone who loves a garden.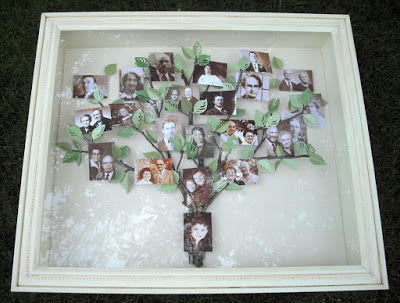 This thoughtful gift is a fun way to l,earn more about your own family or your friends roots. It will give them something they'll be able to cherish forever and looks amazing when it's finished!
This delightful idea is a great way to incorporate a trip or an experience you shared with someone into a gift that they'll love. You can easily adapt it to  suit your needs or a specific memory you want to share!
This stylish piece of jewelry is a lot easier to make than you'd think and is a fantastic gift. Spoiling someone you love with completely unique and original jewelry has never been so easy!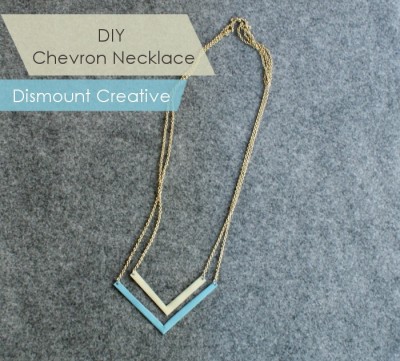 The fashion conscious will adore this subtle yet elegant necklace. You don't need to be a master jeweler to make it…it really doesn't come much easier or more fashionable than this!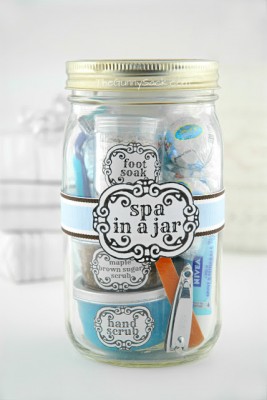 Who wouldn't love a spa trip as a gift…but since that comes with an expensive price tag this is the next best thing…In fact it's better. No need to drive anywhere or even get dressed…relax at home in the lap of luxury with this must have gift!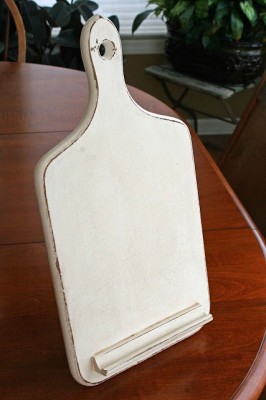 We all know a die-hard foodie that loves to try new recipes and this is the perfect gift for them. They can enjoy looking at the recipe on their iPad while cooking up a storm.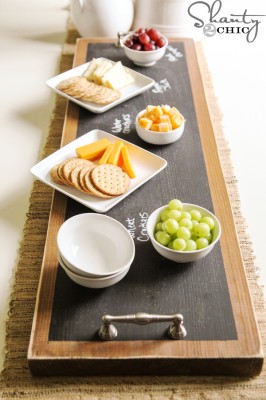 This fun and simple DIY is an easy gift to make that anyone would love to have. Perfect for dinner parties, casual canapes or nibbles with friends or as a stylish way to enjoy a snack…no homes complete without one!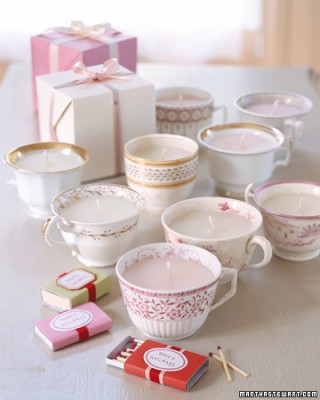 These easy to make candles will look fantastic in quirky and chic thrift store cups, so you don't have to ruin your china! Why not adapt this simple DIY to include a fun scent too!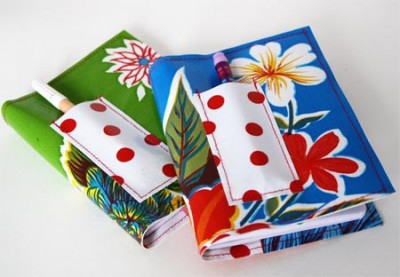 Transform an every day diary into a vibrant notebook that can either be a fabulous gift or a quick and easy party favor for something a little bit different.
With full step by step photography and a detailed tutorial there's no need for you to worry about making these…they couldn't be any easier to make. You'll soon be such a pro at sewing them that everyone will get one!
This is such a simple and straightforward ideas but you can adapt it for any event or anyone you know. Whether it's full of messages from loved ones, friends or even teachers this is a gift that will be cherished!
These beautiful luminaries can be made in just a matter or moments and will create such a beautiful ambiance you won't want to give them away. So make spares and keep some for yourself.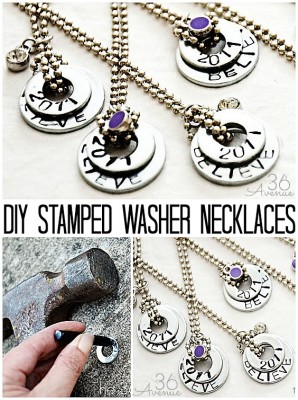 Stamp any message you want onto these elegant and trendy homemade necklaces. Why not add a few charms to give it the truly original look!
Whether the person you have in mind is a foodie or a lover of all things garden this is a wonderful gift to give them. It contains everything they need for growing their own herb garden!
Pop them in a cupboard, the car, draws or wherever you need to combat unpleasant smells. The soothing scent of lavender so always popular and will make any space smell delightful!
This simple tutorial will show you how to make a luxurious body scrub that will leave you (ahem the receiver of this gift) with smooth and rejuvenated skin.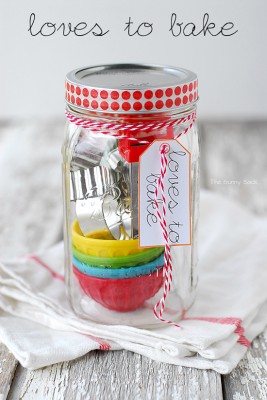 Whether you know a baker extraordinaire or a beginner this thoughtful gift will help fan the flame of their passion and maybe even inspire them to make you a bathc of tasty cakes. Plus you'll see 4 other fantastic gifts in Jars too!
---
---