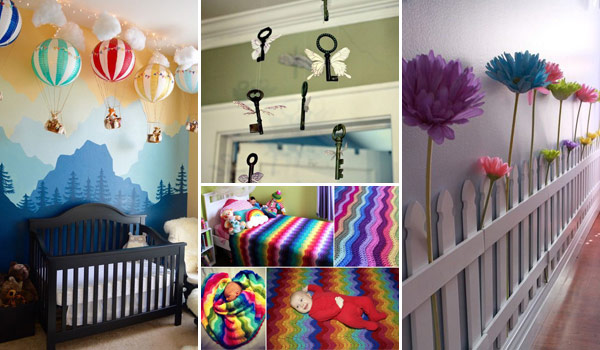 Awesome DIY Ideas To Decorate a Baby Nursery
Awesome DIY Ideas To Decorate a Baby Nursery
---
From picking the best place for nursery, to decorating the flooring and wall, to making the cutest furniture and decorations, these DIY ideas are sure to inspire you!
1. Pretty Butterfly Chandelier Mobile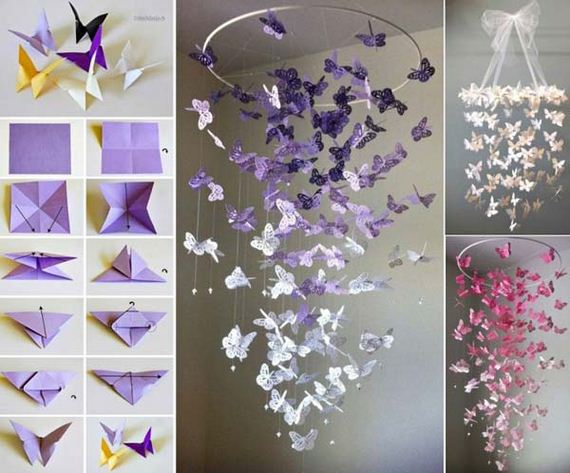 Tutorial video:

2. What a cool super mario bros. nursery!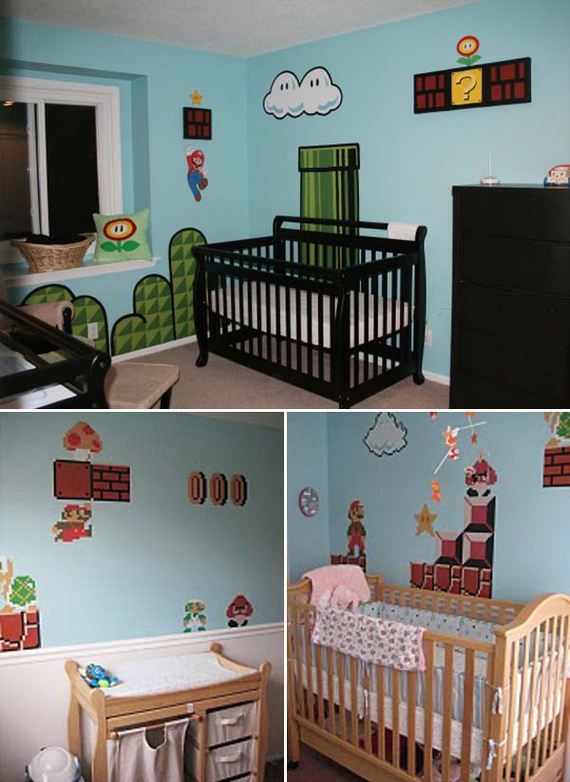 3. How awesome these glittered mini figurines on the walls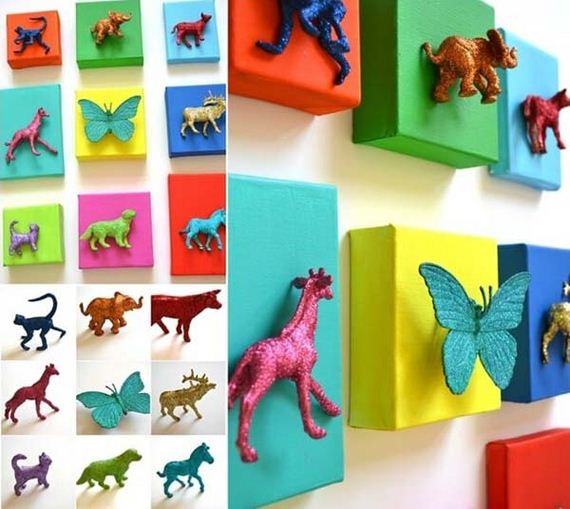 Tutorial —-> paperyandcakery.com
4. A Beautiful Cottage Themed Nursery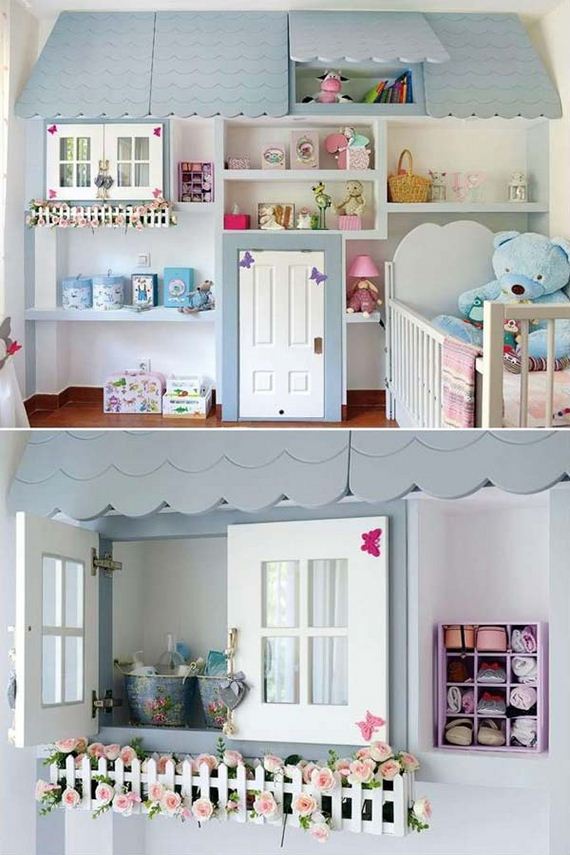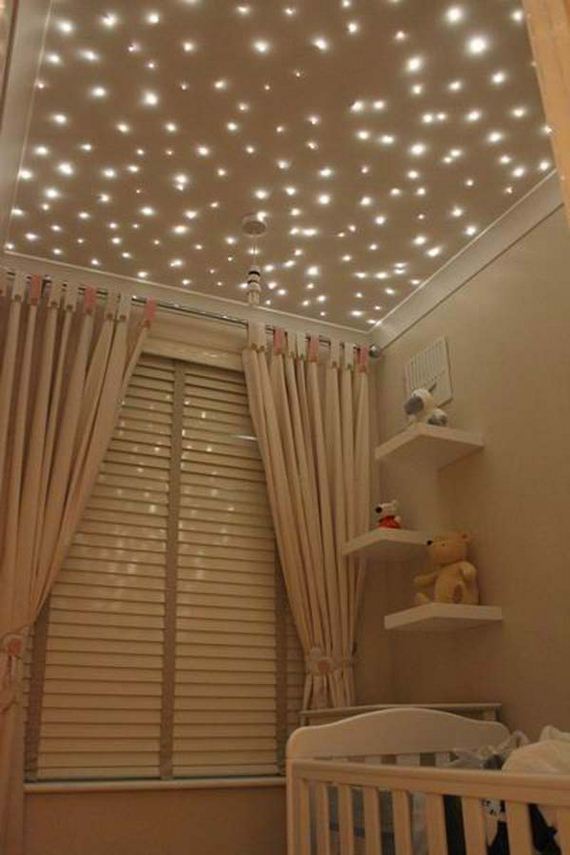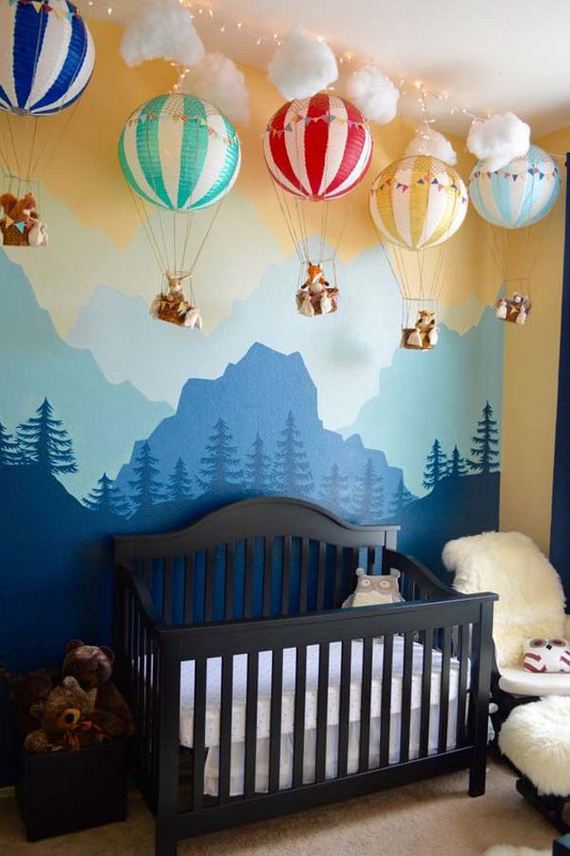 7. The Peter Pan's shadow would look so cute on a nursery wall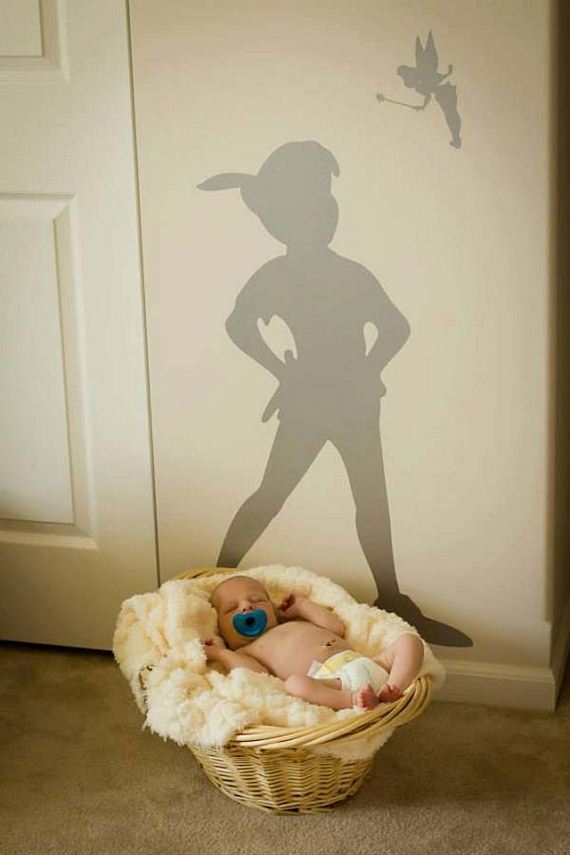 8. A Cheerful Nursery with an Alphabet Wall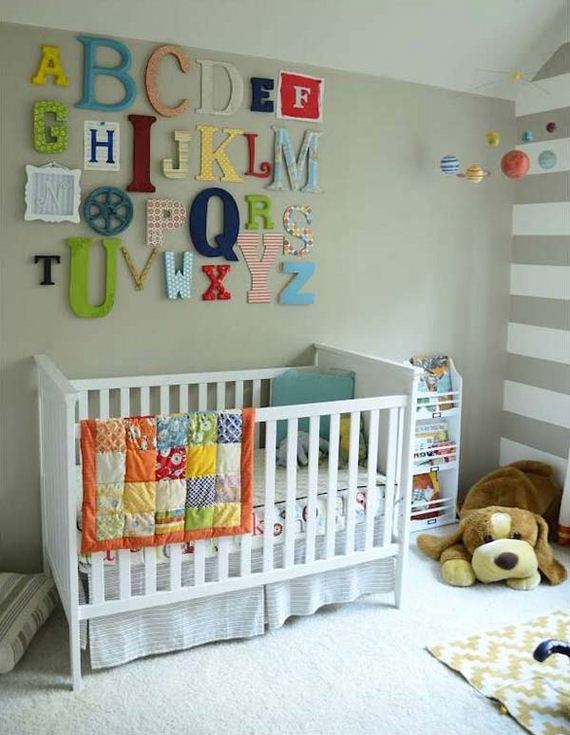 9. Take your baby's 4D ultrasound pictures then create a cool ultrasound canvas.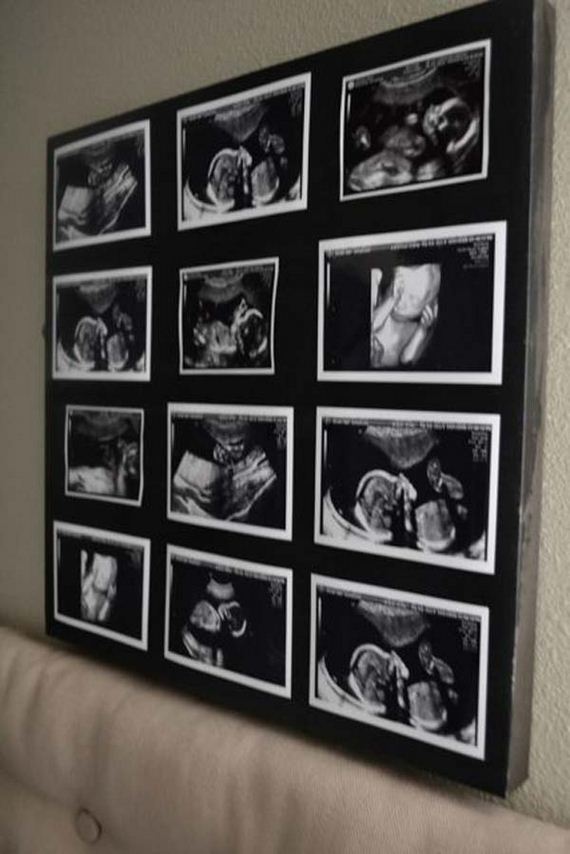 10. Make painted toy story clouds on the walls.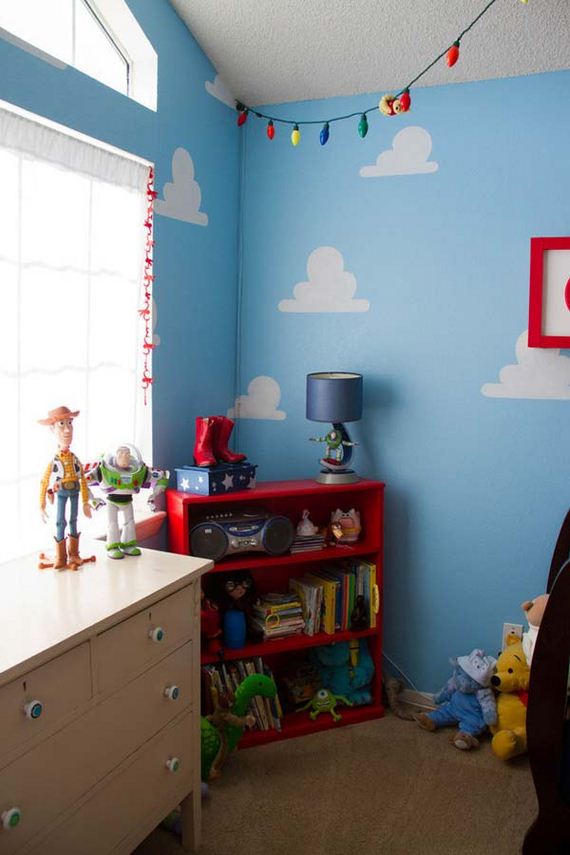 Tutorial —-> livinglullabydesigns.com
11. Baby nursery room inspired by the serie LOST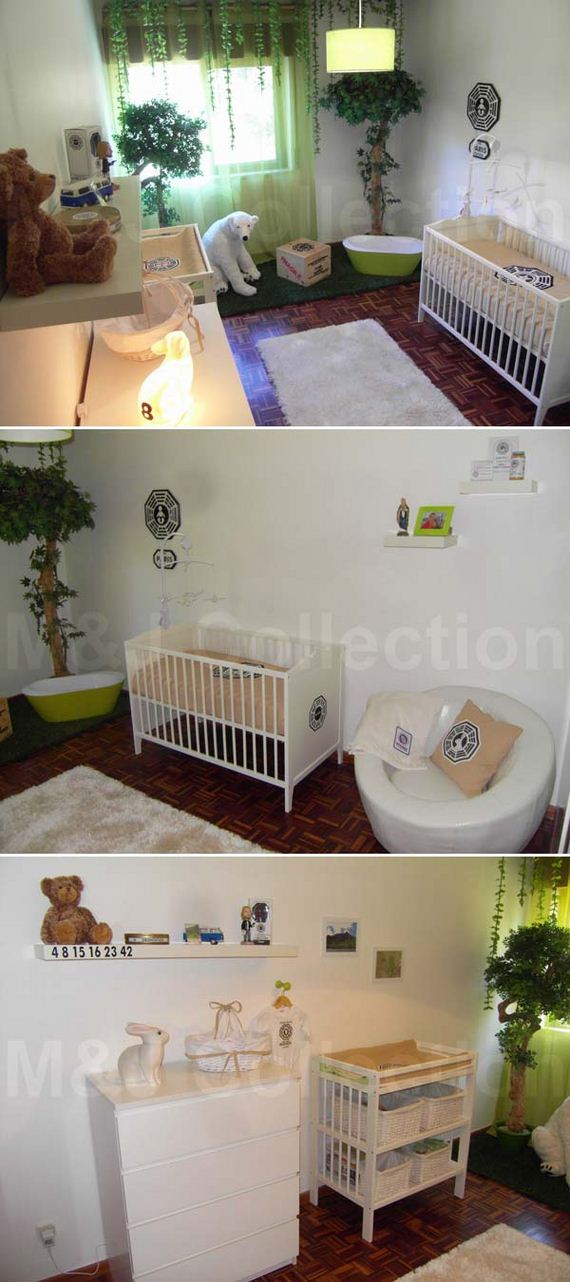 12. Add magic hot air balloon lights to the room.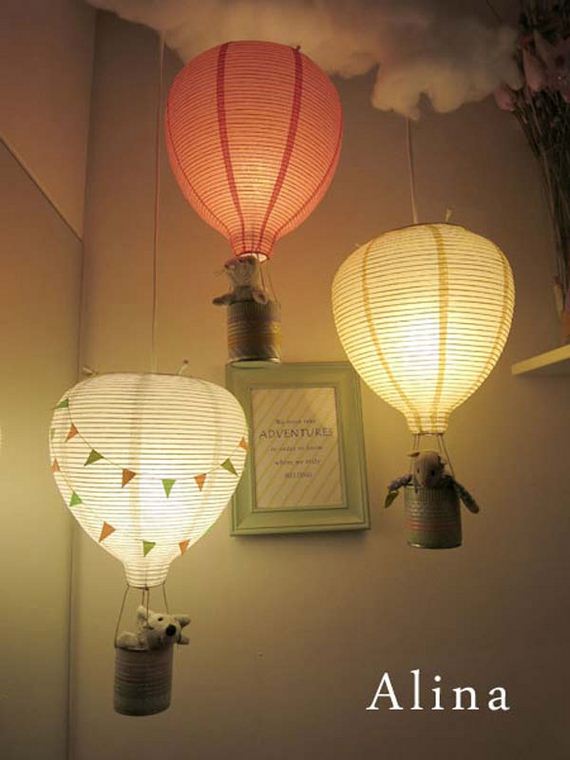 Tutorial —-> alinakelo.wordpress.com
13. When you plan to create a Harry Potter themed nursery, you could start from decorating with winged keys.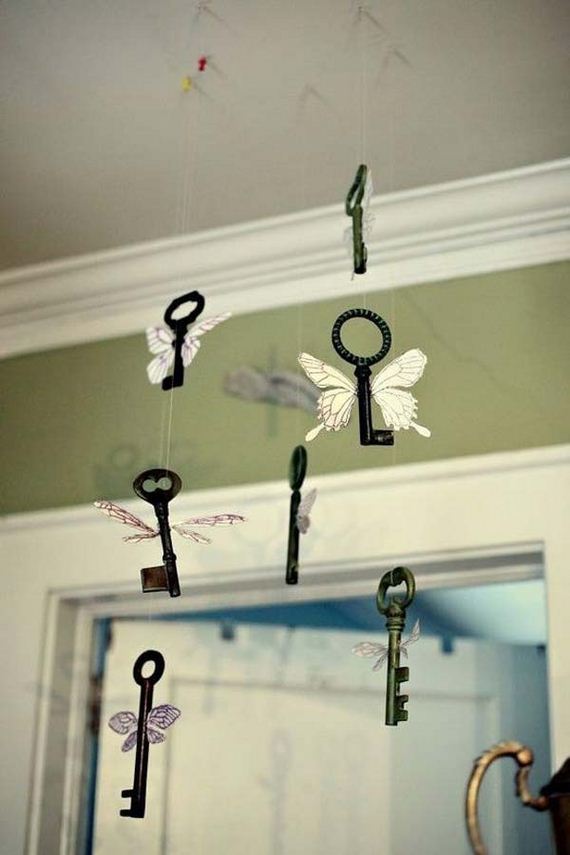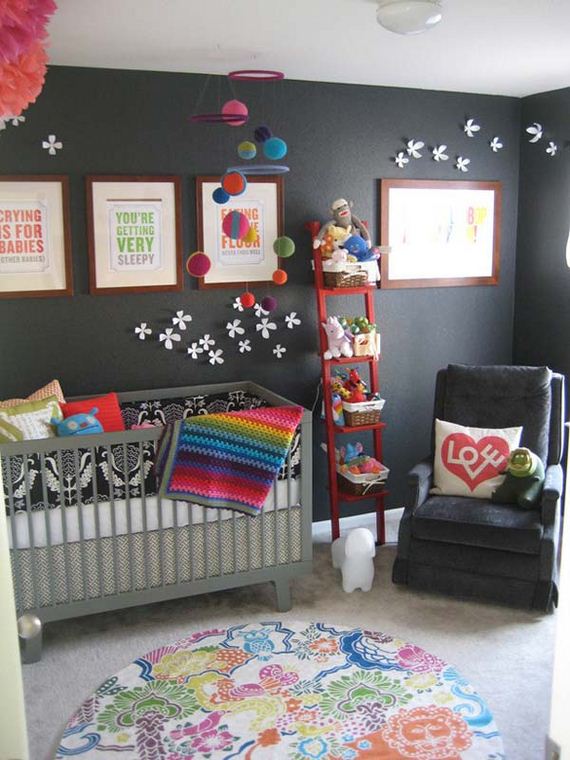 15. Adorable nursery room craft – button balloon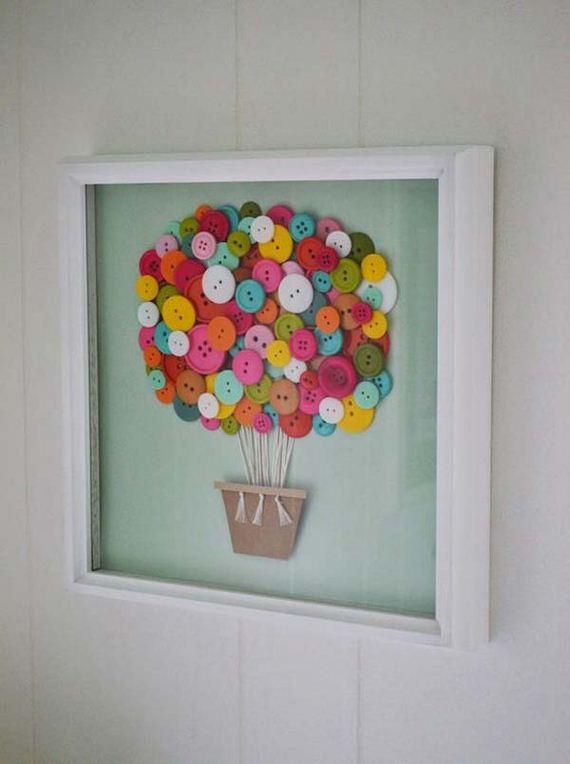 16. Beautiful indoor flower fence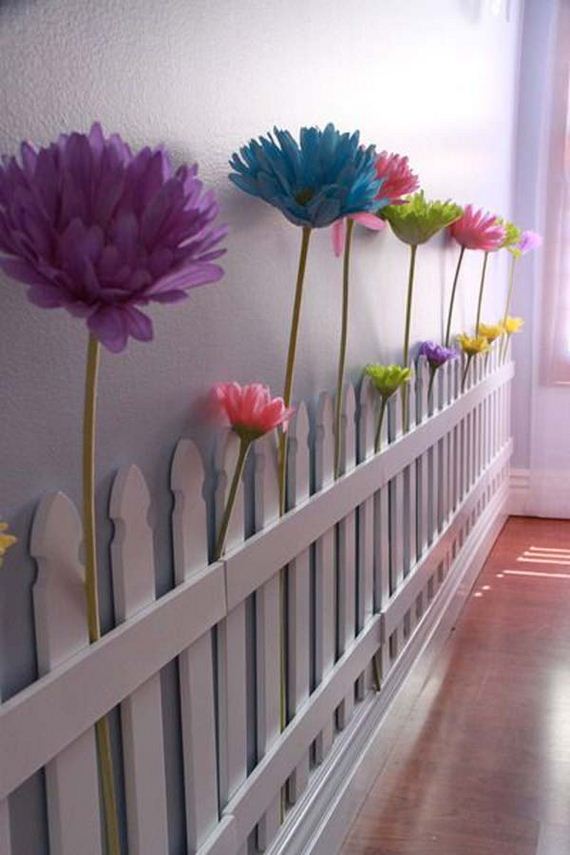 17. Use scrap fabrics to craft cute cloud and rain drops mobile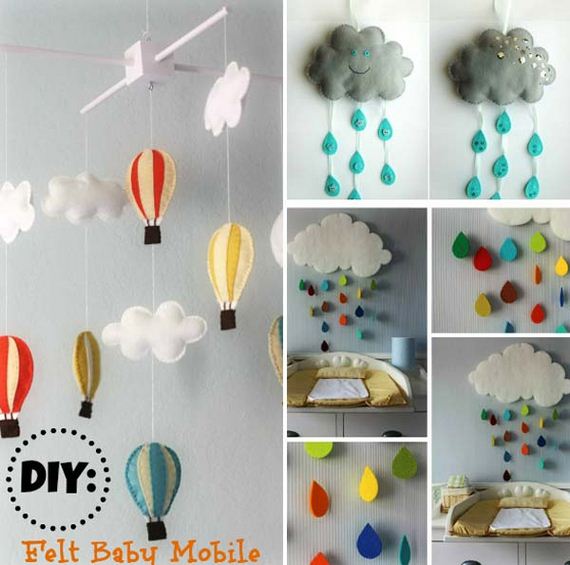 Tutorial —-> craftinessisnotoptional.com   bugsandfishes.blogspot.com  Source
18. Create an awesome dutch door for your baby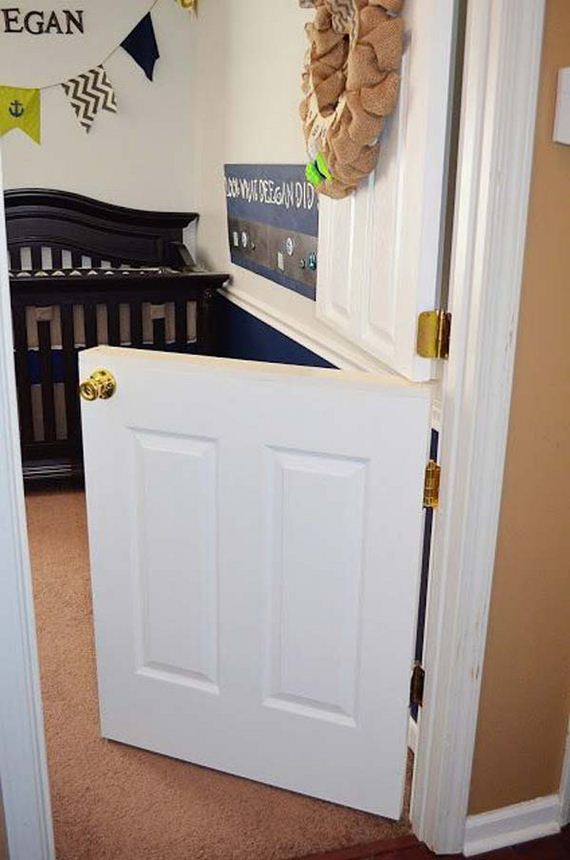 19. Adorable clouds and stone wall in a nursery nook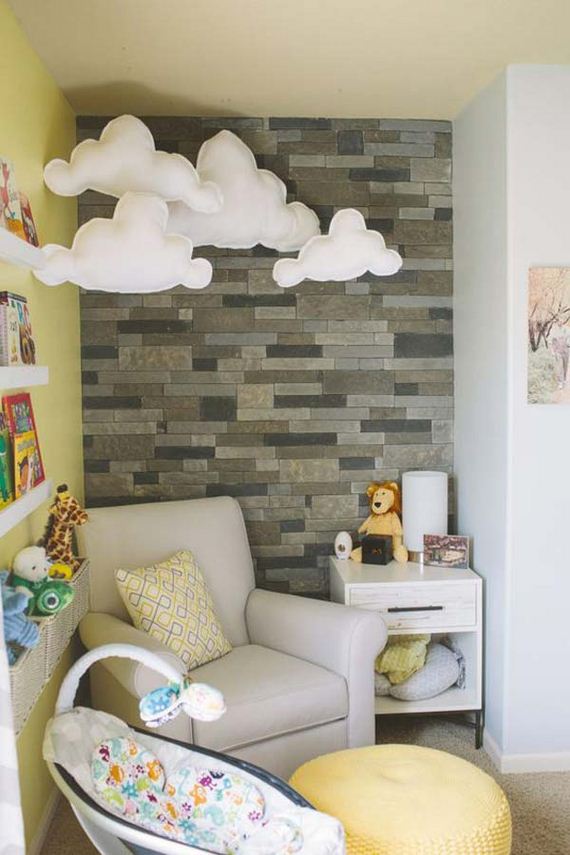 20. Light up baby room with rainbow ripple crochet blanket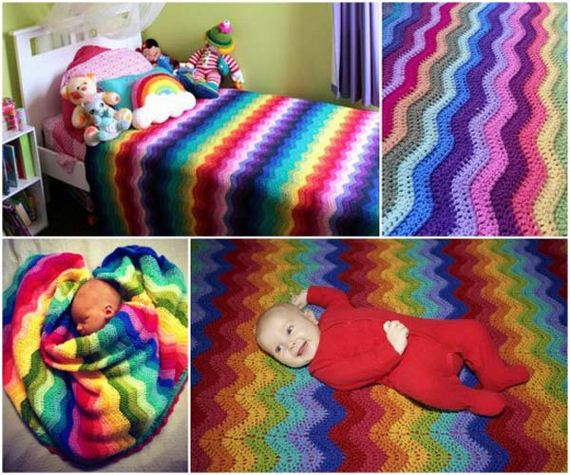 Tutorial —-> roxycraft.com   Source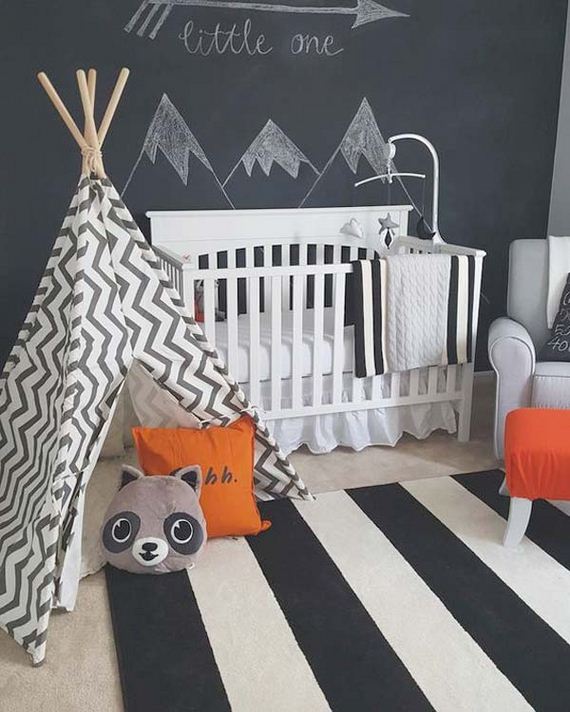 22. Paper flowers are great decorations for the nursery wall

Tutorial —-> craftaholicsanonymous.net
---
---