Awesome Gift Ideas For Your Best Friend
Awesome Gift Ideas For Your Best Friend
---
A true friend is always there for you. Although it is very hard to find a true firend, I believe everyone has a few good friends in life.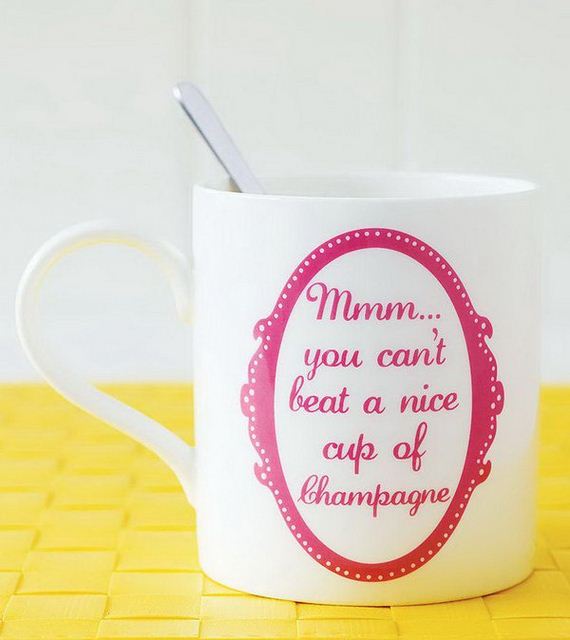 You Can't Beat A Nice Cup Of Mug. It is a good idea to buy a unique and pretty mug for your friends as birthday presents or Christmas presents. Those beautiful mugs are very practical for everyone. source
Glitter Jar. It is very easy and simple to make this present for your best friend. You just need to buy a mason jar and add some glitter to the jar. Then put some notes of things your friend has wished for in the jar. source
iPad case. If your best friend has an Ipad, then a beautiful handmade ipad case will be a wonderful present for him or her. It is quite thoughtful of you to make a nice ipad case for your bestie. source
Photo Memory Quilt. It is a wonderful idea to make a photo memory quilt to give your best friend as a Christmas present or a Thanksgiving gift. Making one quilt like this requires some patience and skills. source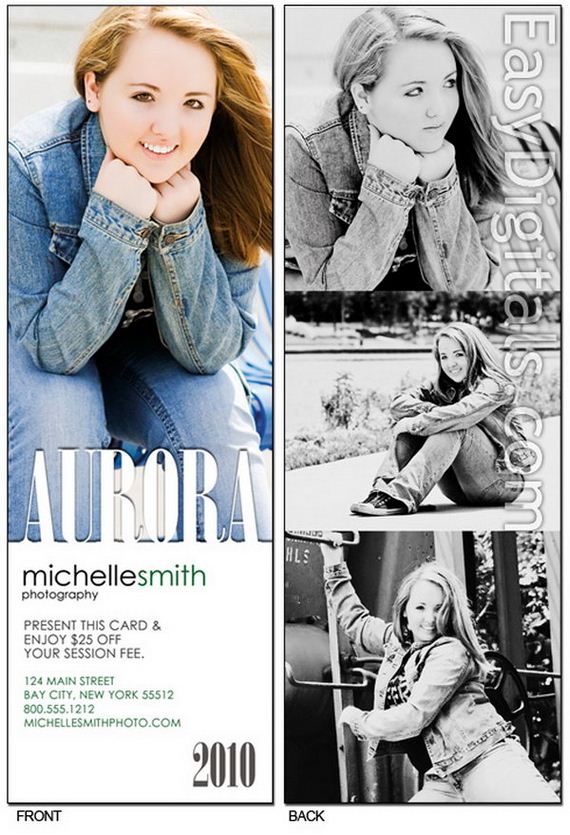 Photo Bookmark. Giving a personalized photo bookmark to your besties is a original and nice gift idea. Though this small present is relatively cheap, it is very special and lasts for long. source
3D Friendship Card. This best friends card gift is a pretty simple and straight way to let your friend know how much you care about your friendship. source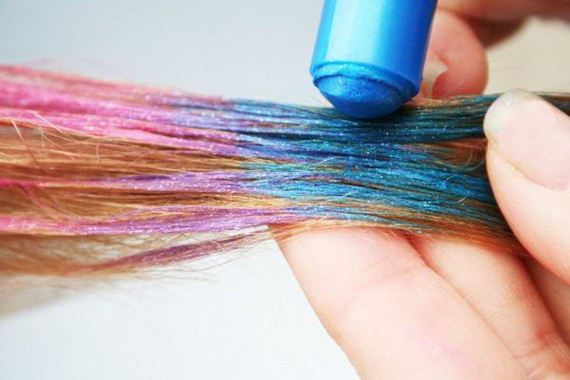 Hair Chalk. Hair Chalk is a wonderful present for teenager friends. Teenagers like to express their personalities by changing their look and hair chalk is a perfect article for them to do that. source
Clothes. You can buy a piece of clothes that you have heard your best friend wanted to buy for him or her on his or her birthday or Christmas Day. It is a pretty simple and excellent gift idea for best friend if you are able to afford it. source
Scrapbook. A nice customized scrapbook is an amazing present for your bestie to record good memories. The owner of the beautiful scrapbook can add favorite pictures, special ticket studs or other keepsakes to it. source
Magazine Subscription. This is a great birthday gift choice if your best friend is a regular magazine reader. You just need to get the email address of your friend and take a few clicks. Then your friend can enjoy his or her favorite digital magazine for several months. source
Customized Map. It is a wonderful gift for your best friend who is going to work or study at another city. This sweet and gorgeous map can remind your friend of you and the good memories between you. source
Wall Picture Collage. If your best friend is a big fan of photography and loves showing some amazing pictures on the wall, then this is a creative and fantastic gift idea when he or she moves to a new house. source
Wooden Letter Covered in Photos. This item can be used as a nice graduation present. It is very meaningful and sweet to give your best friend pictures of you being together in good times as a special keepsake. source. | Buy Wooden Letters Via Amazon.
Photo Frame. Pick a nice picture of you and your best friend from your photo albums and put it in a beautiful photo frame. Then You can give the personalized photo frame to your best friend as a great present on a special day. source
Folded Book Art Sculpture. This artwork is a creative and novel gift idea for your besties. This foled book art sculpture is a wonderful ornament for the desk. source
Muffins. A box of muffins must be a great gift on your best friend's birthday. It is very nice and sweet of you to bake muffins for a best friend. source
Necklace. A nice necklace is a perfect object to tell your good friends how much you love them. There are many different types of necklace, so you need to pick one suitable for your bestie. source
Paper Roses. Girls are highly recommended to make these crepe paper roses for your best friends. I believe these gorgeous giant paper roses must be a great gift that anyone can not resist. source
Engraved Initials Bracelet. A bracelet with engraved initials is a very special and meaningful present for a best friend. It is extremely cool to wear a bracelet like this. source
Nail Polish. This is a great and practical present for your best girl friend for the reason that girls love dressing up. source
Stitch Mug Cozy. A homemade mug cozy is a very warm and great present for friends in the winter. This cute mug cozy is specially a wonderful gift for girls. source
Funny T-shirt. It is pretty cool to give your best friend a funny T-shirt as a birthday present if your bestie's birthday is in the summer. Get it here: Amazon
Cell Phone Holder. The mobile holders are an excellent gift for both boys and girls. You can give different types of cell phone holder to your dear friends depending on their personalities and preferences. source
Pillow. A customized pillow is a wonderful and original gift for besties. It is a practical item for your best friend. source
Sweet Letter. Writing a sweet letter to your best friend is a pretty neat gift idea because a traditional letter is very precious in this day and age. It is very meaningful and touching for you to send a sincere letter to your bestie on his or her birthday. source
---
---