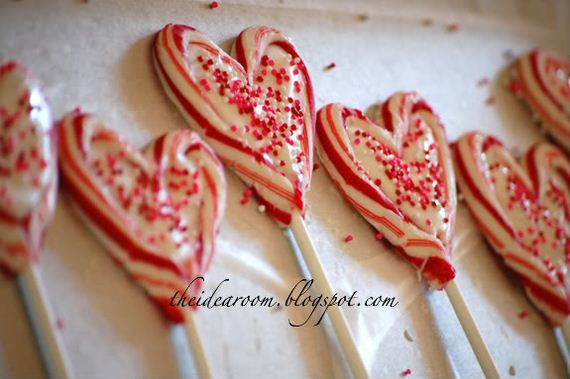 Awesome Kid-Friendly Valentine's Day Crafts
Awesome Kid-Friendly Valentine's Day Crafts
---
A great compilation of kid-friendly Valentine's Day crafts and help them spread the love!
1. Candy-Cane Heart Pops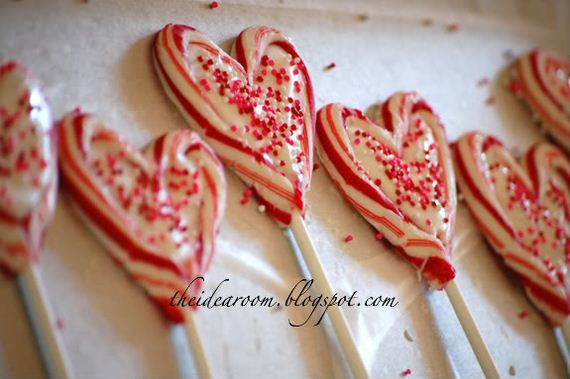 The Idea Room shows us how to take candy-canes and turn them into lollipop with and for the kiddos of the house. They'll love making them, enjoying them and passing them out to friends and family.
2. Suncatcher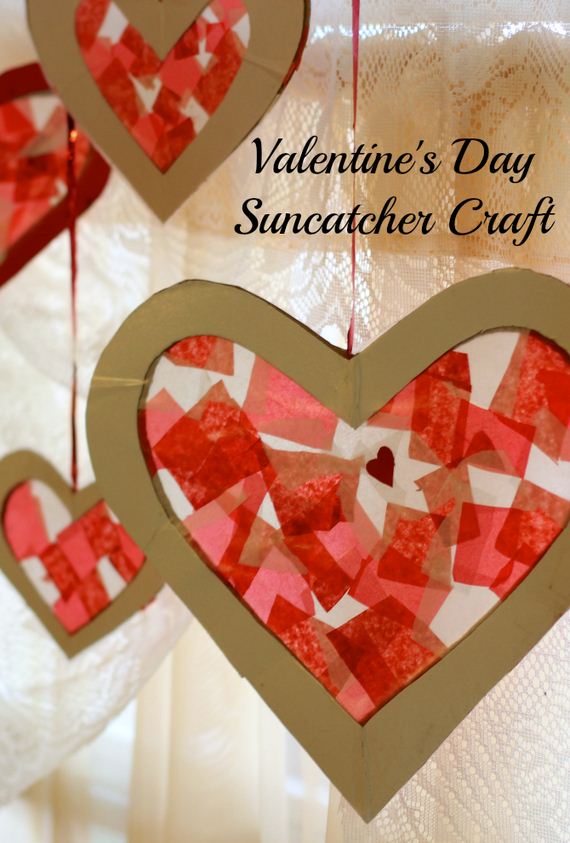 These suncatchers are such a classic craft for the kids to make. And Makobi Scribe shows us how to make them to coincide with the loveliest holiday of them all!
3. Heart Garland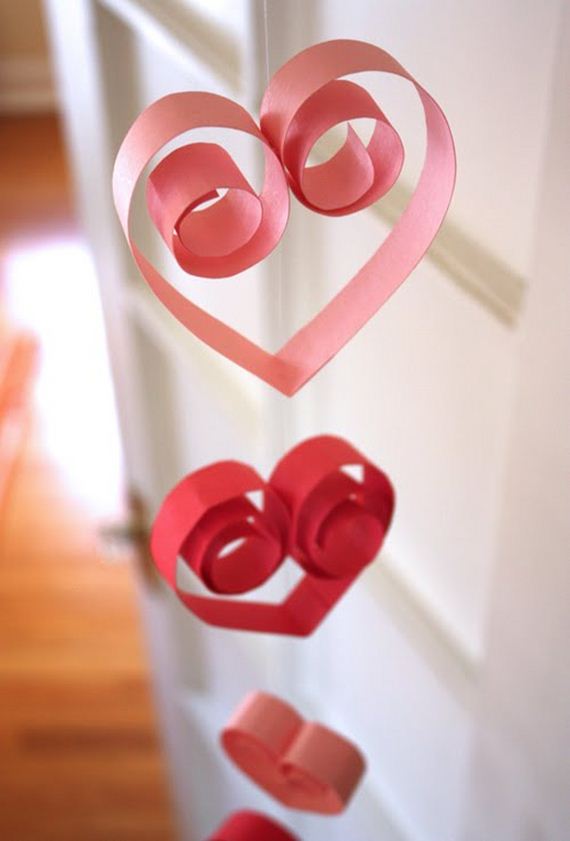 This one is an easy project to dive into, the kids will have fun and you can dress the house a bit when it's finished. How About Orange gives us the scoop.
4. Paper Hug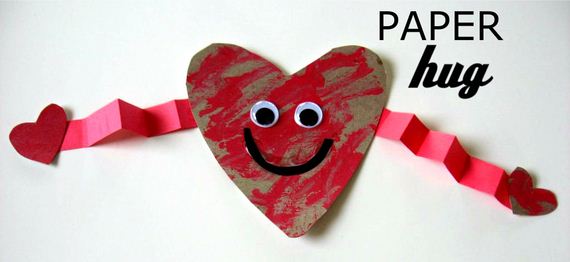 No Time For Flash Cards has such an easy and sweet idea for little ones to get involved with. They can make a paper hug and pass it around to anyone who they want!
5. Valentine's Day Dog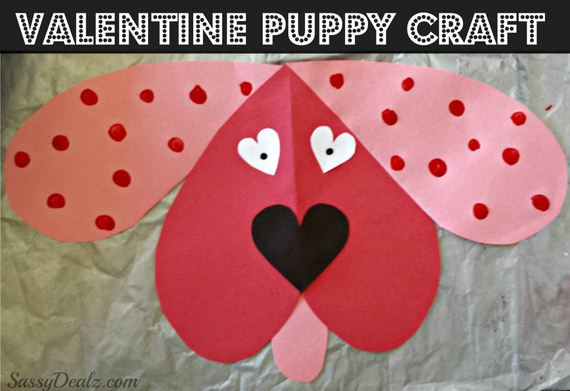 Isn't this little puppy dog absolutely adorable? The kiddos will love making some of their own and personalizing them for the family. Thanks for the idea Crafty Morning!
6. Glitter Heart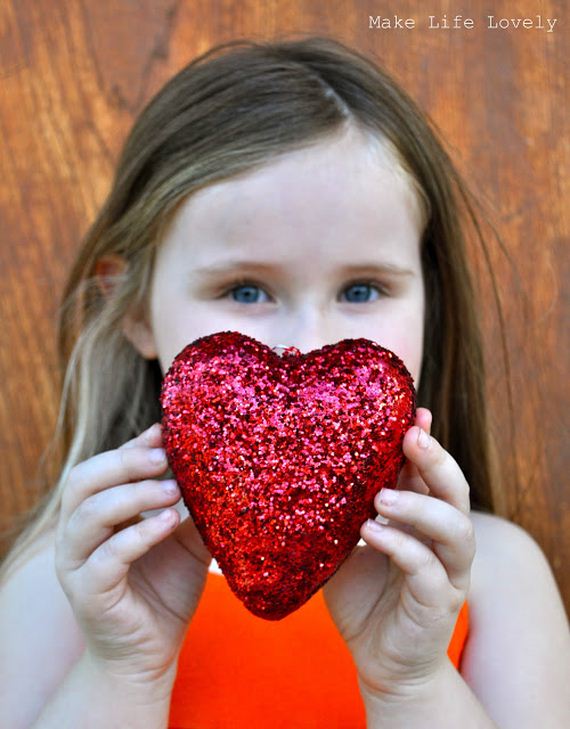 If you have a little one that loves glitter – or maybe you're just an uber fan – grab the ingredients to have these made in the kitchen just in time for the holiday! ( via Make Life Lovely)
7. Love Tokens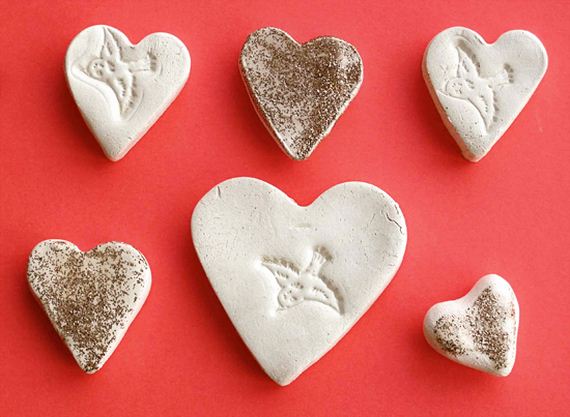 Small For Big has one of the more unique ideas in the bunch with these clay heart "love tokens," that the kids can make and then pass around to all they love. How sweet!
8. Candy Pops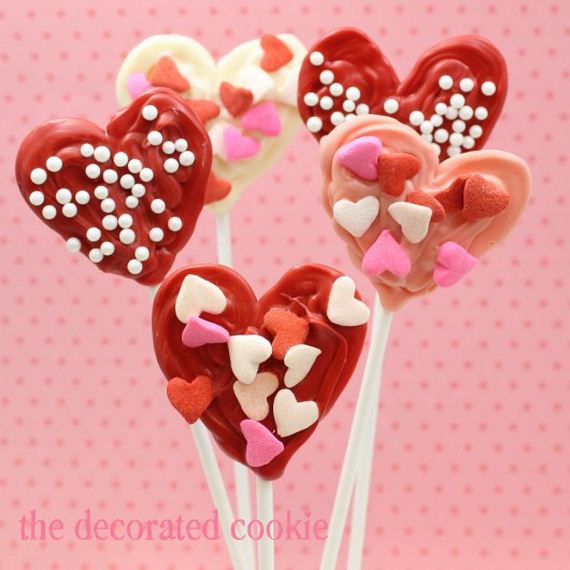 Here's another edible DIY that children will go wild over – in both indulging and creating. The Decorated Cookie has all the details on how to make these cuties.
9. Heart Stampin'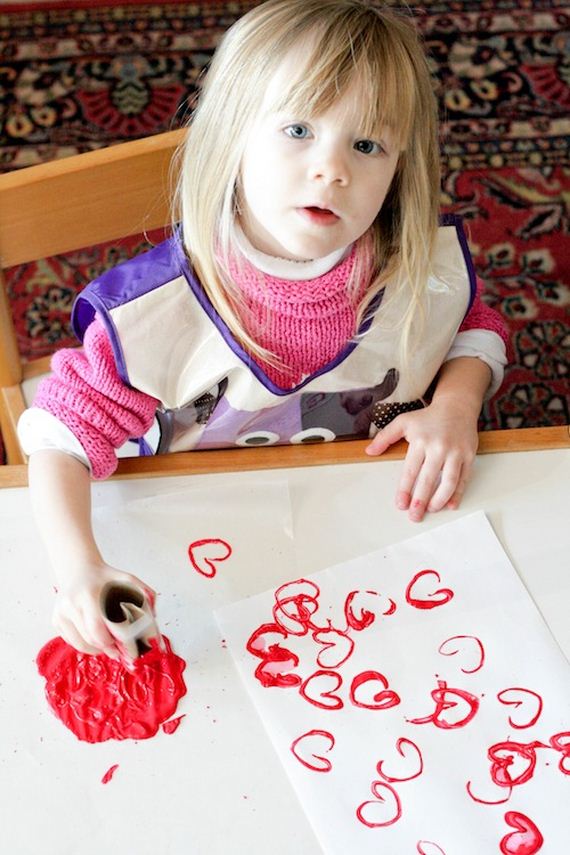 Turn a toilet paper roll into a heart stamp and then have the kids go crazy with their artwork. Frame it afterwards, send in an envelope, whatever the way the receiver will love the creativity! (via Blog a la cart)
10. Geo Hearts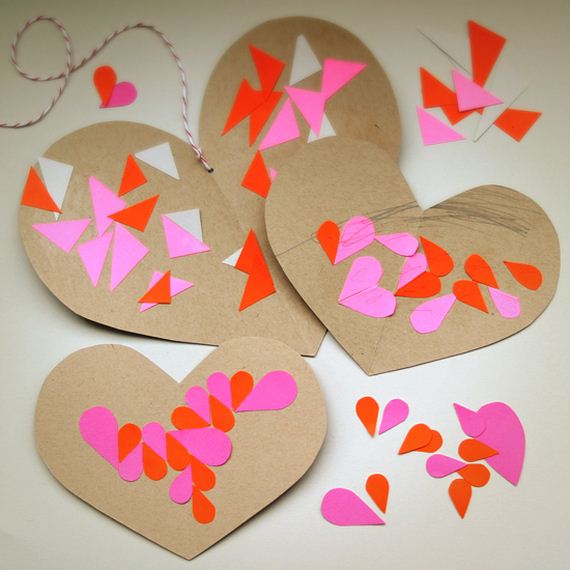 Go with something a bit outside-the-box and have your kiddos get involved with some geo prints! Cut out the shapes and then let them get creative with this idea from Small for Big.
11. V-day Huggers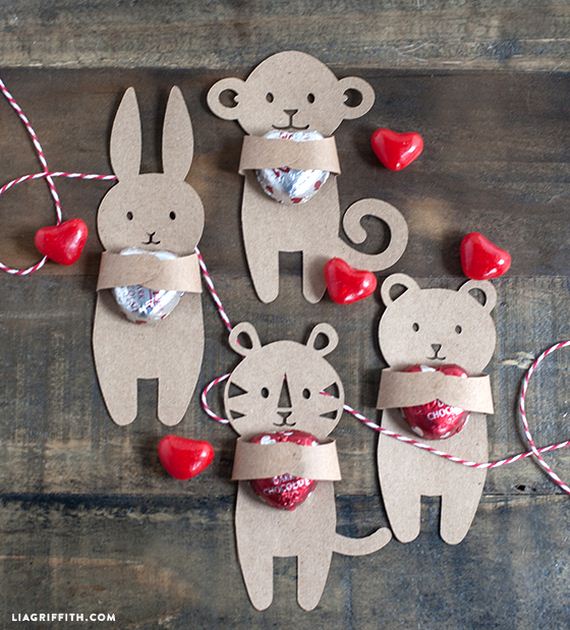 Grab some candy and some construction paper and help your little ones create these Valentine's Day huggers that are just too adorable not to love! Thanks for the idea Lia Griffith!
12. Newspaper Hearts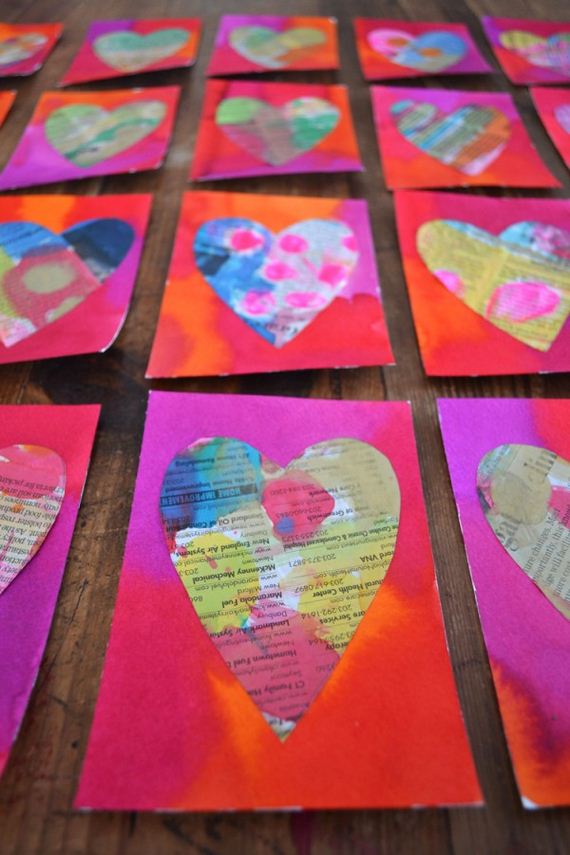 Upcycle some newspaper by using them to create these newspaper hearts from You Are My Fave. The little ones will love getting creative with the colors and diving into some paint too!
13. Bark Bites

Get the children to come play with you in the kitchen for a bit while you make these candy bark bites filled with V-day festivity. Grab the details at No. 2 Pencil.
14. Glitter Globe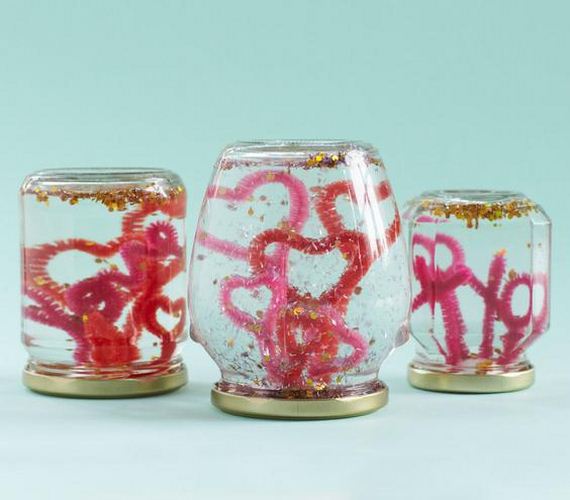 Real Simple made these absolutely beautiful and crafty glitter globes that the kids will love making but so will you! Decorate nooks and crannies with some Valentine's Day style!
15. Pom-Pom Monsters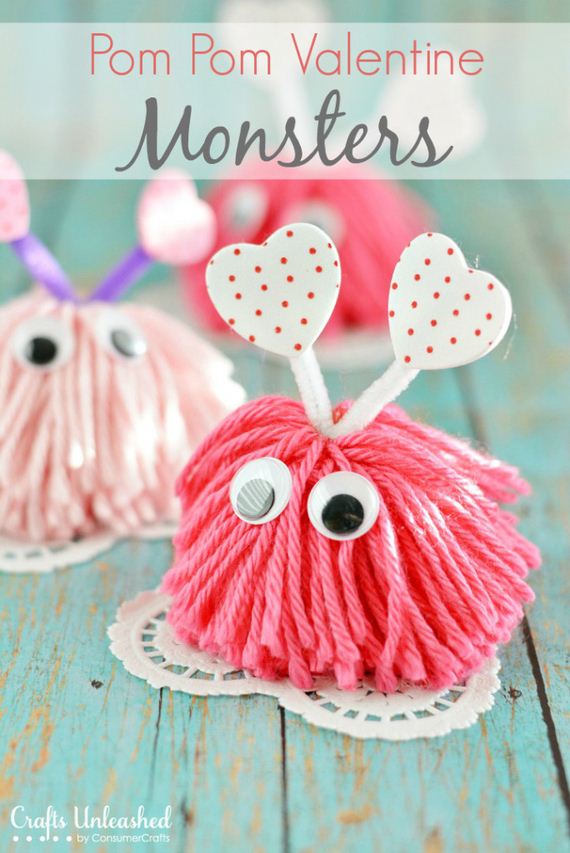 Crafts Unleashed is where you'll find the instructions for making these pom-pom monsters dressed in cupid-inspired style. It's hard not to find these one of the most adorable ideas on the list!
16. Cupid's Arrow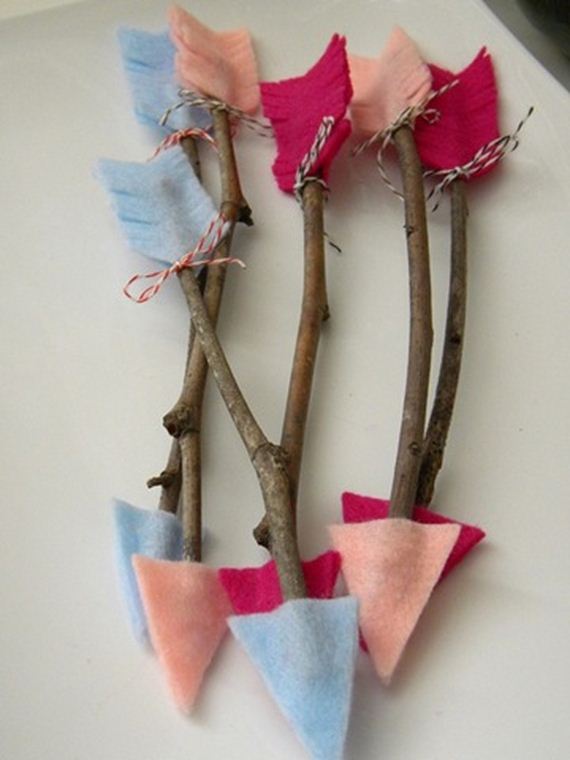 home.work shows us how to take twigs from the backyard and a bit of felt to make some little arrows inspired by … Cupid of course! These would be great as a means to pass around Valentines, don't you think?
17. Stained-Glass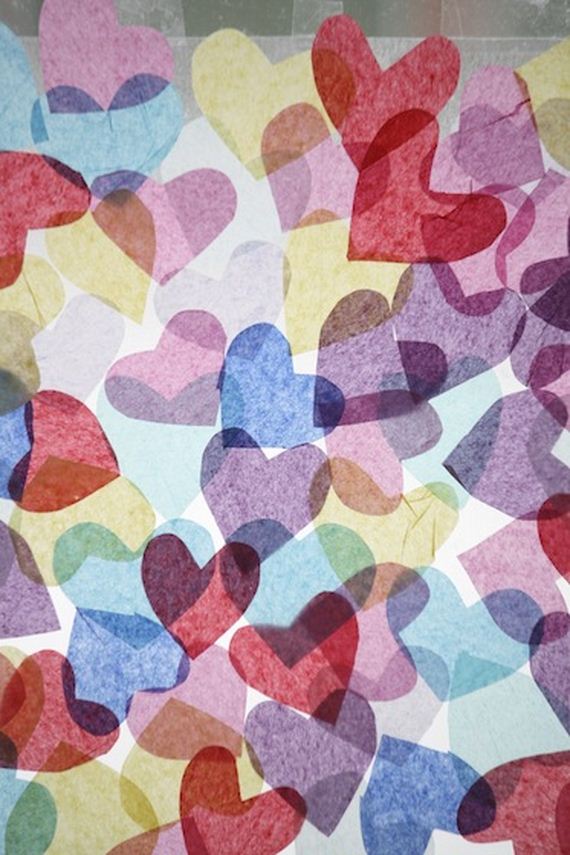 Check out Happy Hooligans if you're interested in created a stained-glass window effect with the kids. Of course, you can make these pieces in any shapes you like … but for Valentine's Day – hearts are perfect!
18. Soft, Sugar-Cookies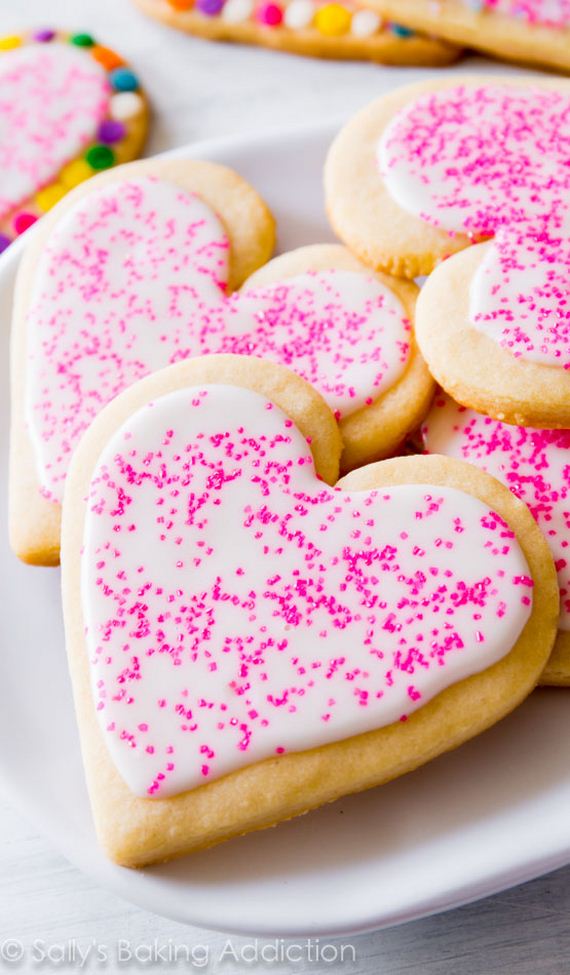 Sally's Baking Addiction will teach you and the kids how to get together in the kitchen and whip up a batch of these beautiful and delicious, soft sugar cookies that you can pass around to show your love on the holiday.
19. Paper Ladybug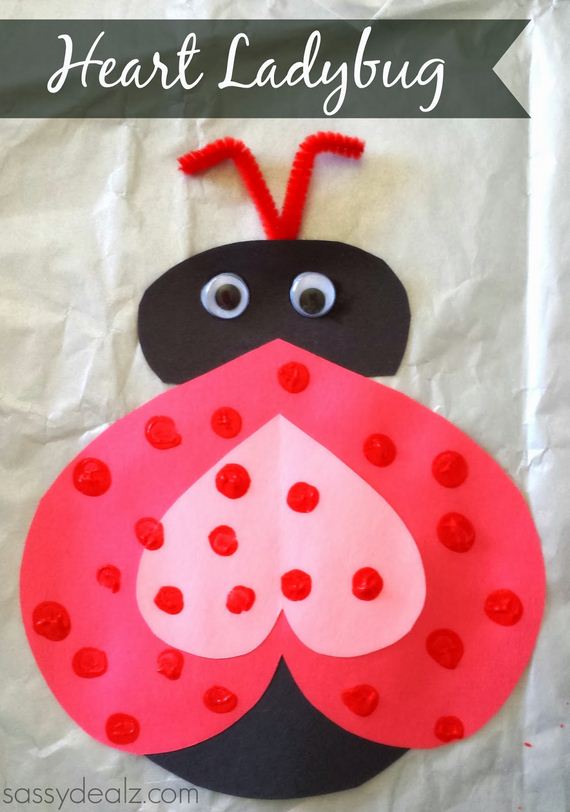 Crafty Morning gives us another adorable and charming paper craft for the kids to get creative with. Check it out after the jump and then go grab your supplies for an afternoon of fun!
20. Heart Wreath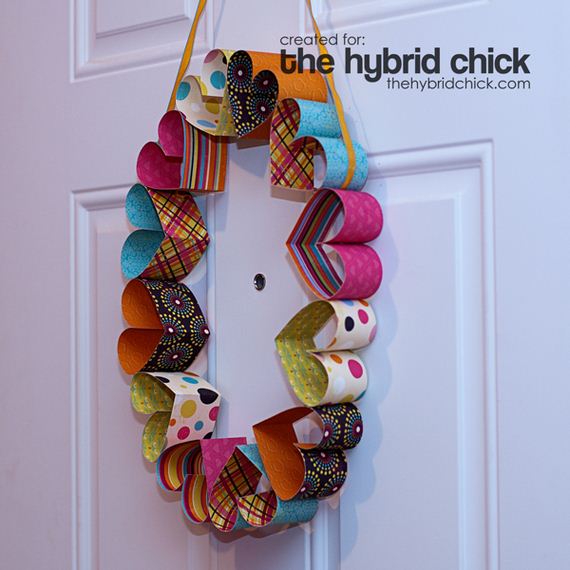 This is a DIY that you and the kiddos can do together. Pick out your papers and check out The Hybrid Chick to learn how to make this fun and festive Vday-inspired heart wreath!
21. Handprint Valentine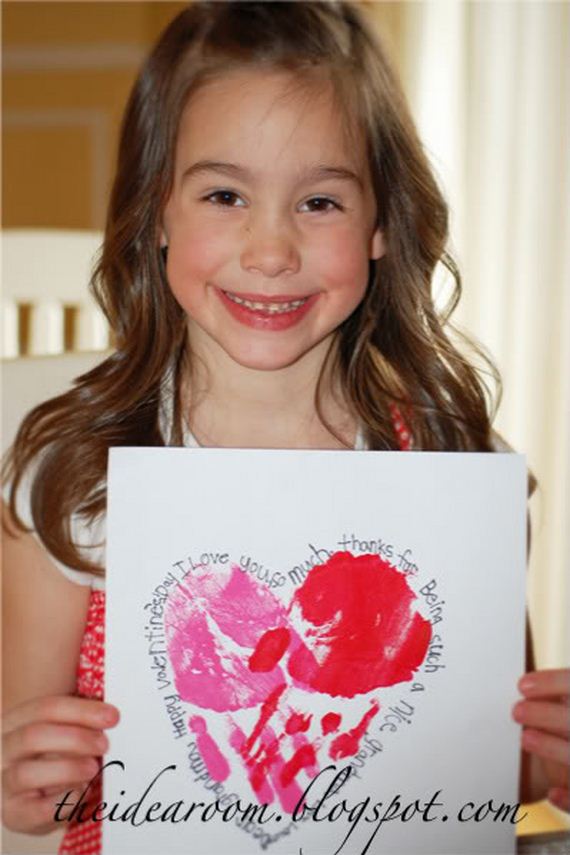 The Idea Room also has this great idea that all parents will love and adore. Gather the children around, in your own home or in your classroom, and have them make these handprint valentines!
---
---