Bales Of Hay Projects
Bales Of Hay Projects
---
Bales of hay are widely available at most rustic venues. Have a look below projects then share your genius idea!
1. Can be a great decoration with pumpkins and corn stalks for Fall porch.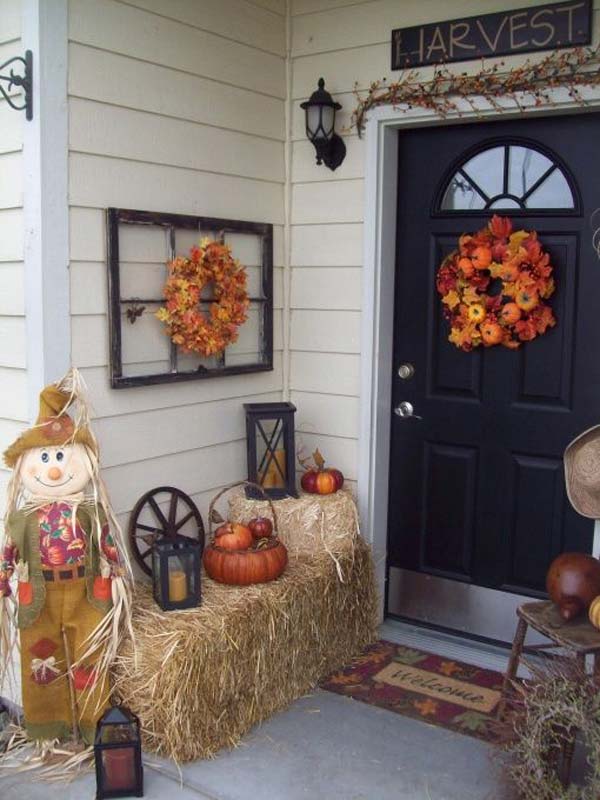 Source Unknown.
2. Set up hay bales sculptures in the garden.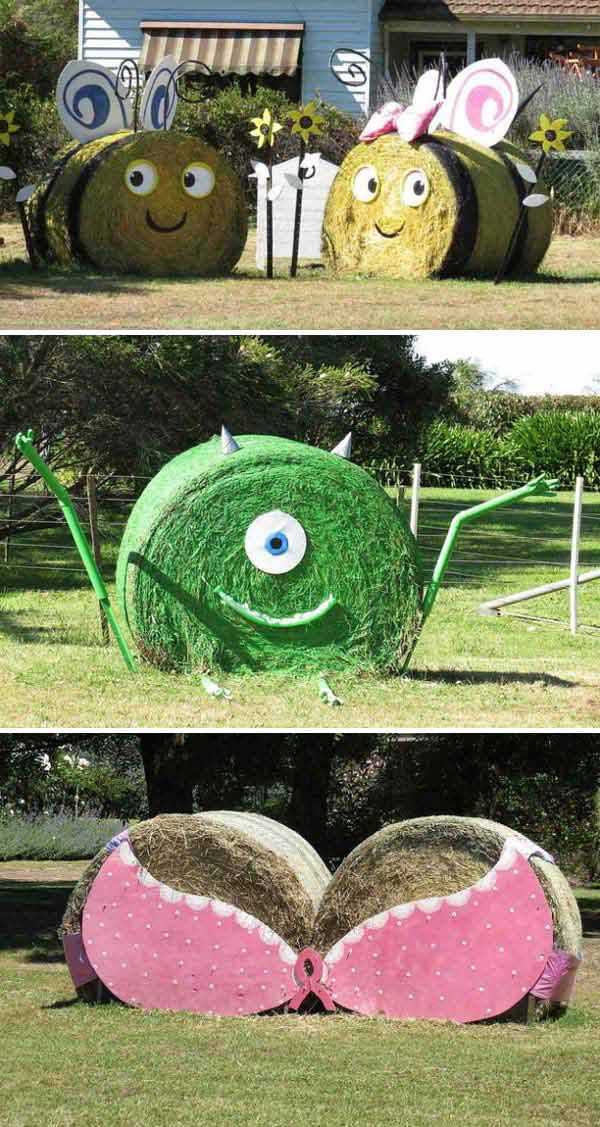 Source: flickr.com
3. Use old windows to build a cheap cold frame in under 30 minutes.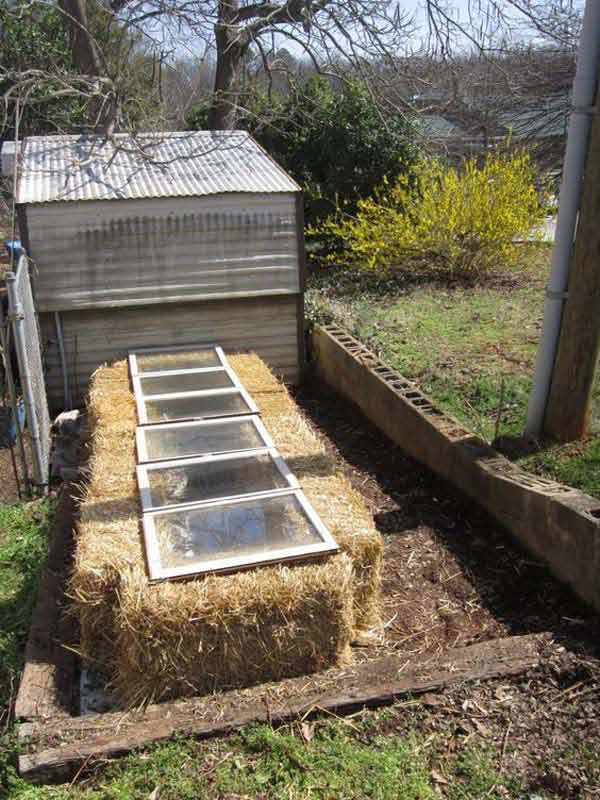 Source: appalachianfeet.com
4. Fall bowling alley idea, perfect for your family time.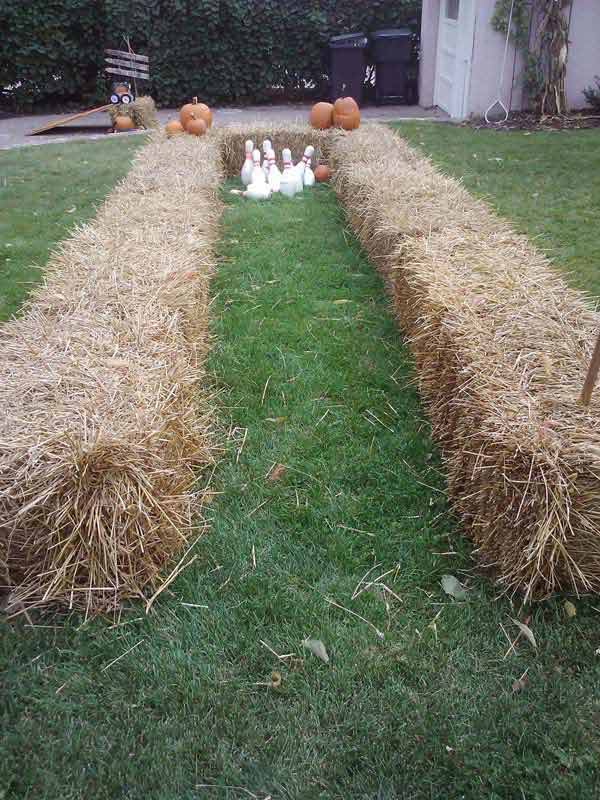 Source: thepolohouse.blogspot.fr
5. Cozy outdoor benches made with bales, one quilt and a few throw pillows.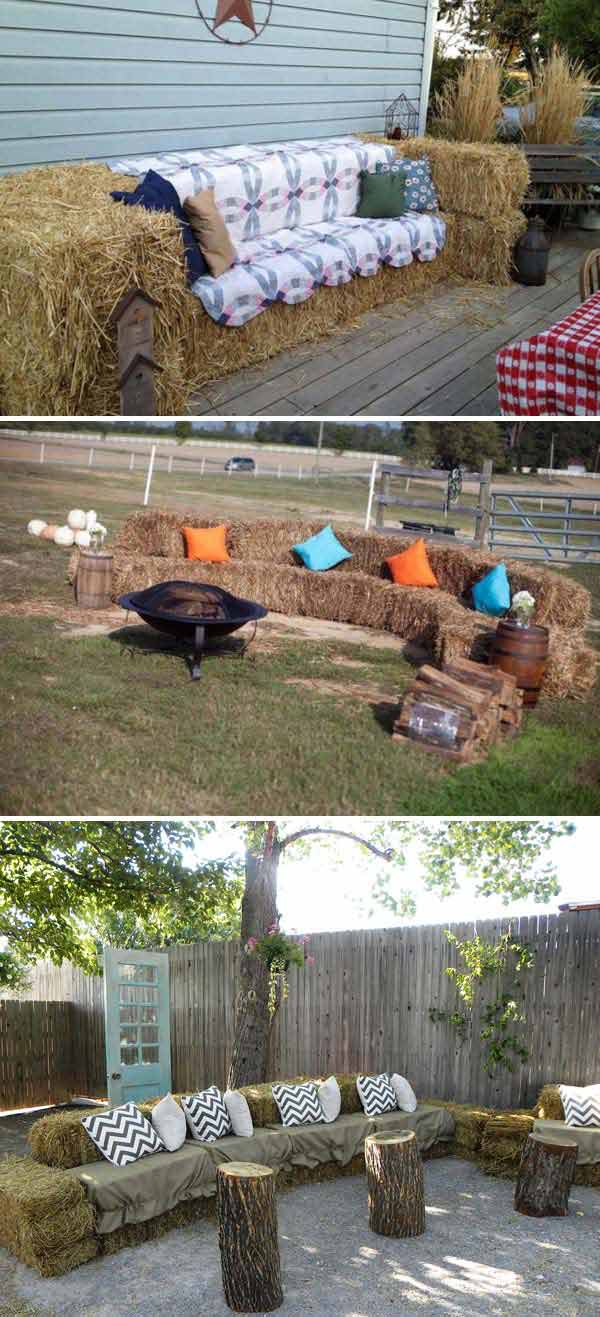 Source Unknown.
6. Swimming pool from bales of hay.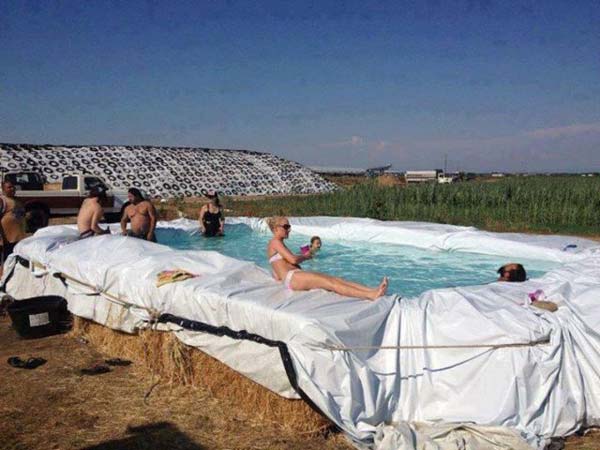 Similar Tutorial: mirror.co.uk
7. It is a simply different type of container gardening.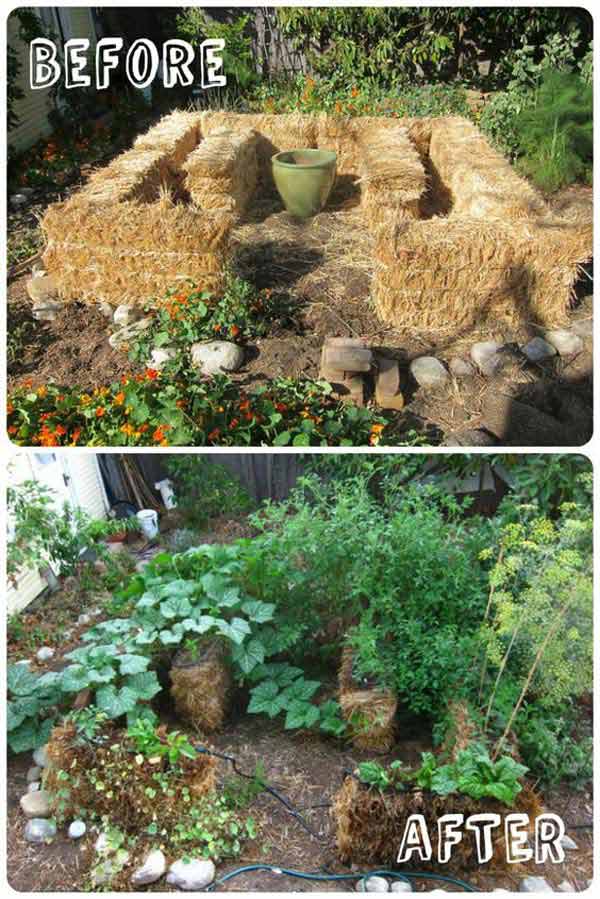 Source: 1001gardens.org
8. Build a straw bale house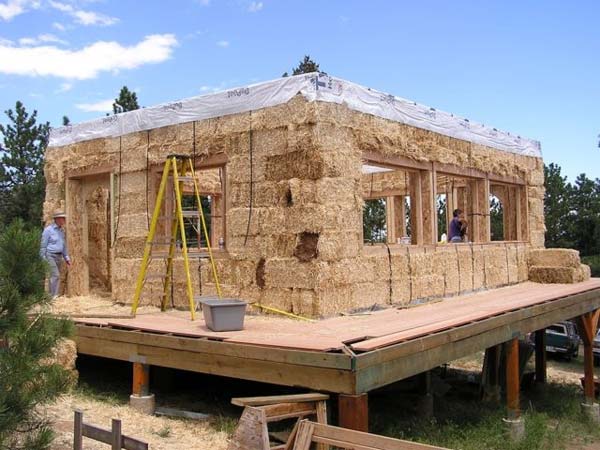 Source: solarhaven.org
9. For a shabby chic wedding party.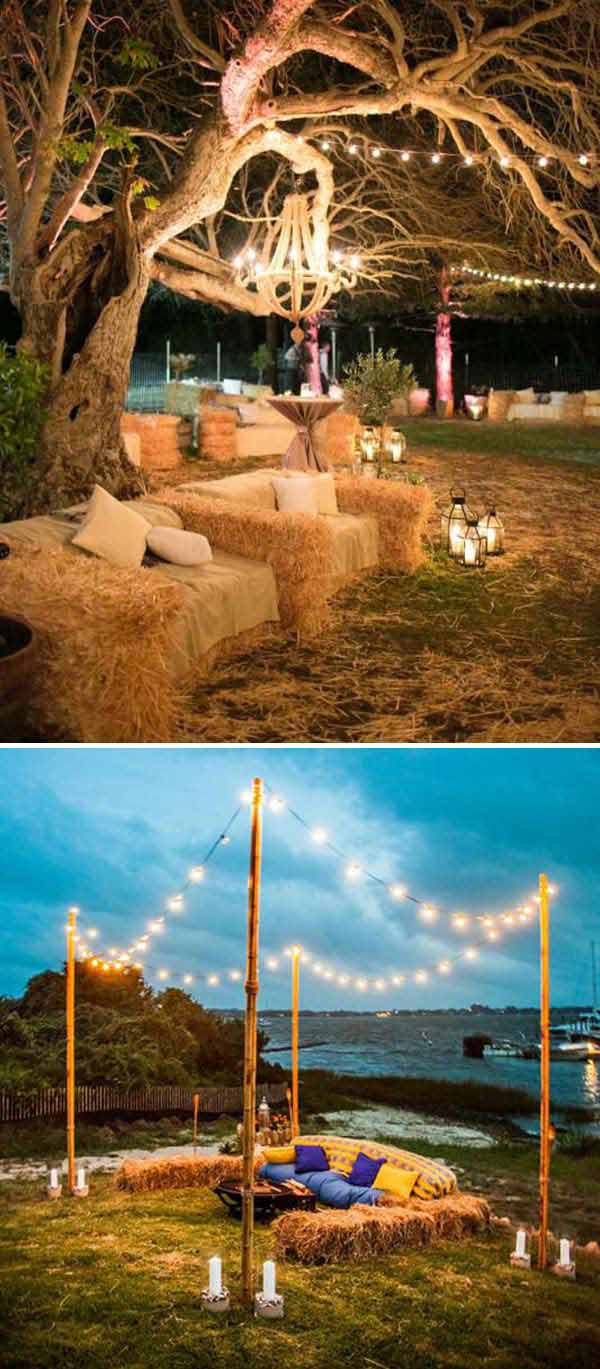 Source: adrianaklas.com    Source: intimateweddings.com
10. Create absolutely mind-blowing sculptures with just hay.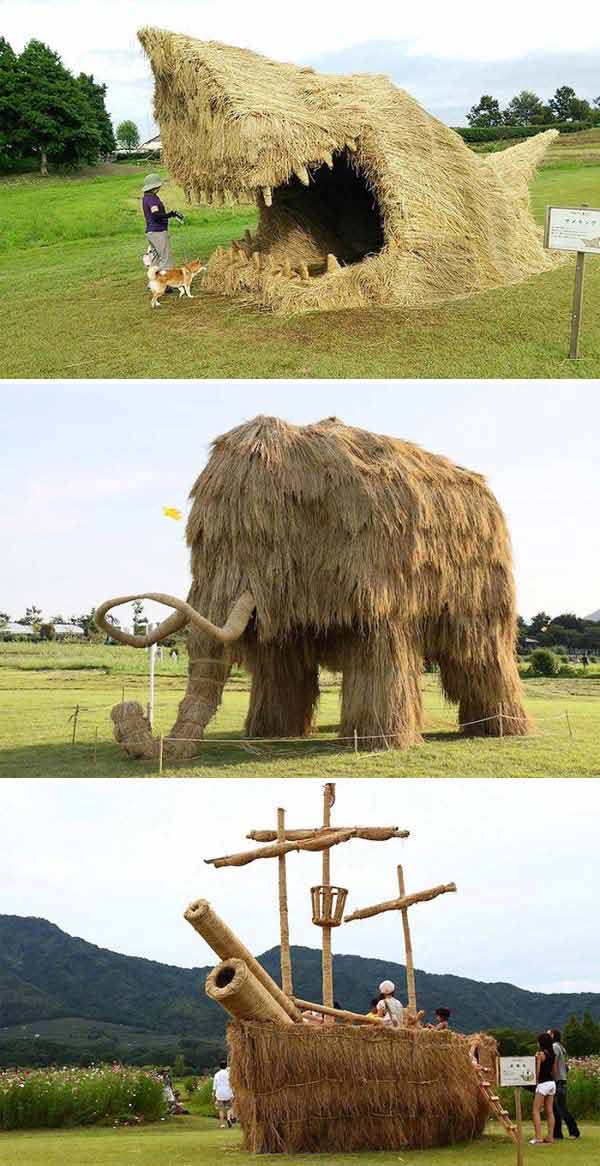 Source: imgur.com
---
---