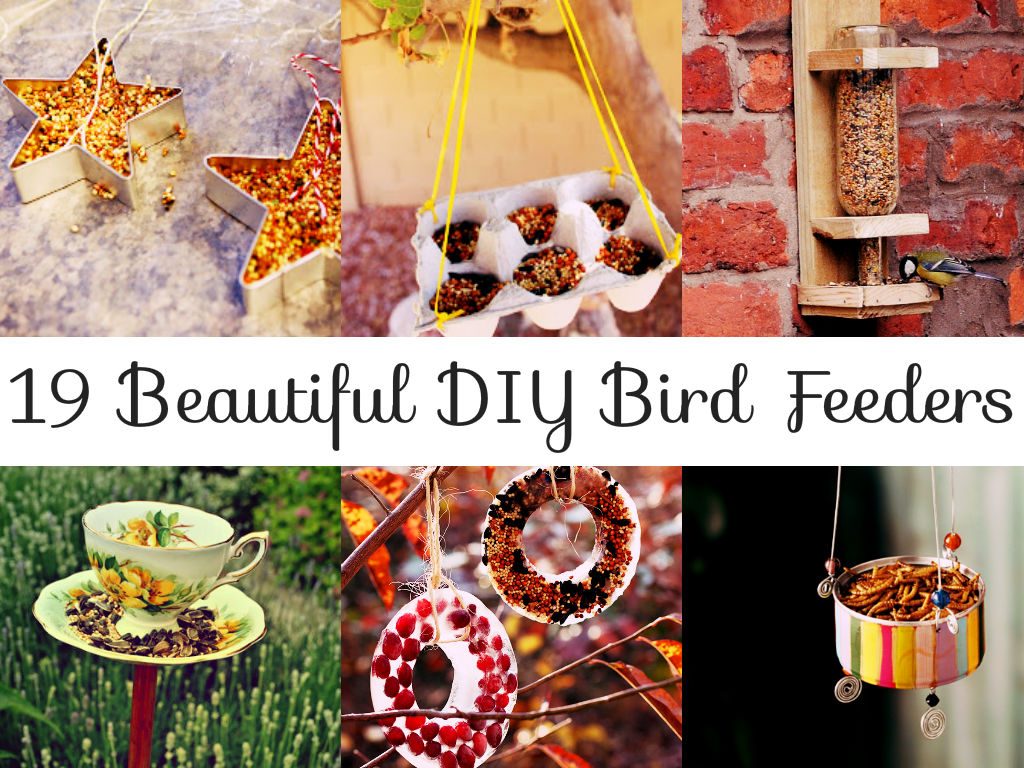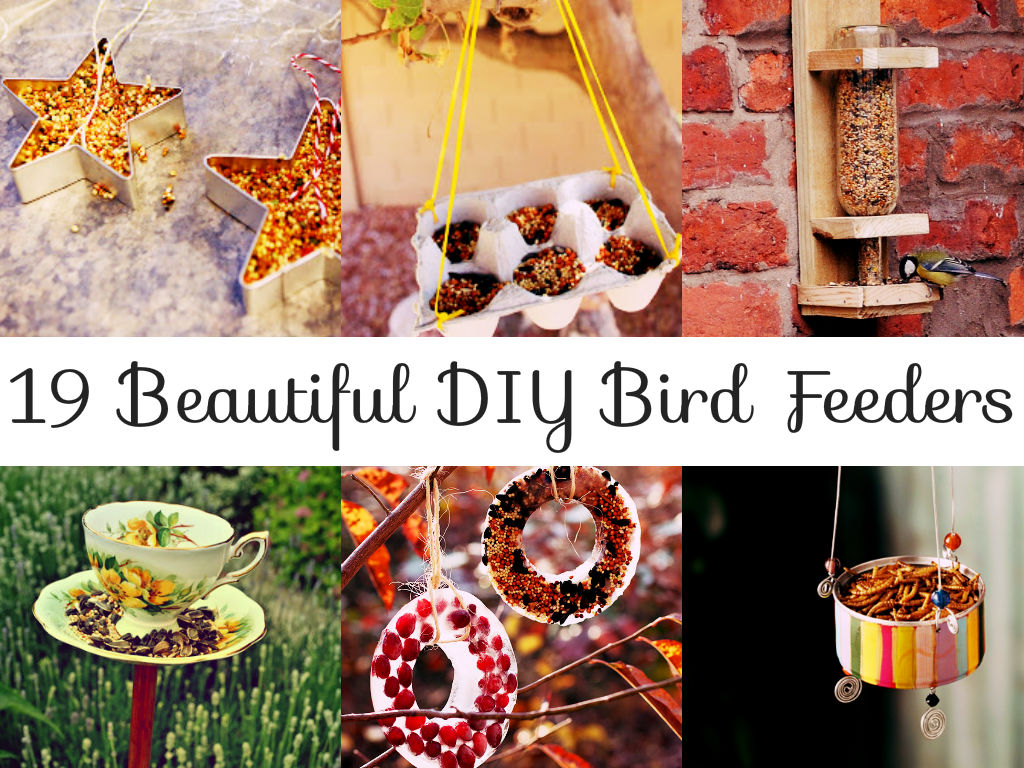 Beautiful DIY Bird Feeders
Beautiful DIY Bird Feeders
---
Not only will the homemade feeders help to encourage wildlife, but they'll make your garden look that extra bit special.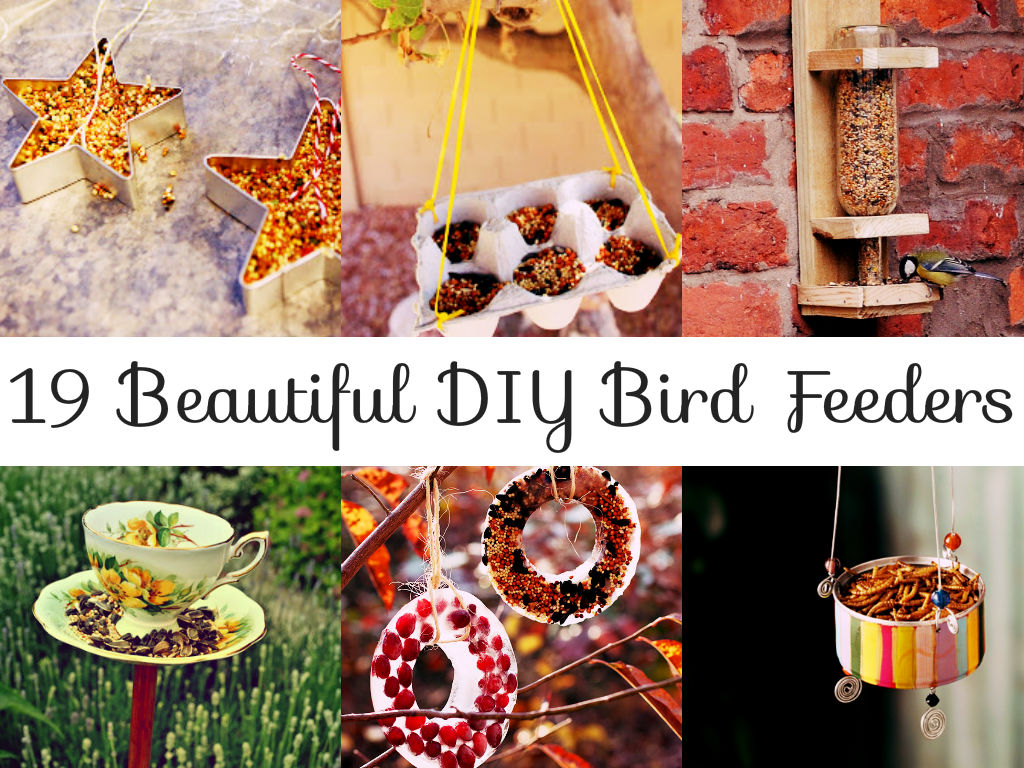 Click on the links below to check out all 19 tutorials…
Homemade Bird Feeders From Tin Cans – This is a great way to recycle and feed the birds at the same time! Save up all your tin cans from dinner time and you'll soon have enough to get cracking!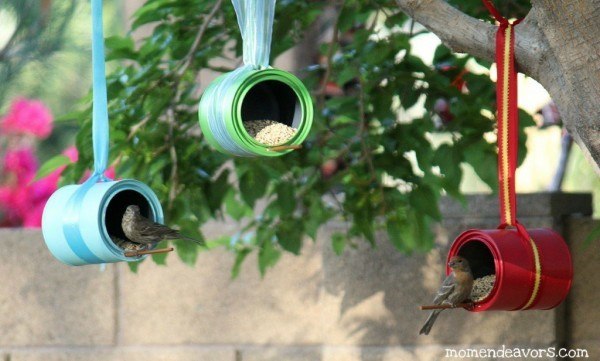 DIY Paper Roll Feeder – This is such a simple tutorial that everyone can do and the kids will love getting involved! Plus we all have paper roll tubes around the house so you won't have to trek to the store!
Biodegradable Orange Bird Feeder – This fantastic DIY ensures that none of the materials for this feeder will go to waste. The seed will get eaten, the orange will degrade and the string will make a nice addition to any birds nest!
How To Make A Simple Plastic Bottle Bird Feeder – Our fine-feathered friends will love this feeder, and so will you! With a plastic bottle and two wooden spoons you can make it in no time!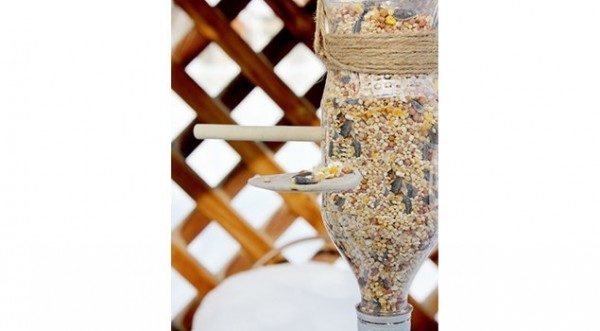 Wall Hung Wine Bottle Bird Feeder – If ever there was a good excuse for drinking a bottle of wine, this is it! This DIY does require the use of a saw though…so maybe leave a few hours between drinking and starting this project!
Free-Standing Wine Bottle Feeder – You'll have many satisfied customers with these bottle feeders!
Cookie-Cutter Bird Feeders – This is a great budget project that is just as effective as store-bought feeders, but without the price tag!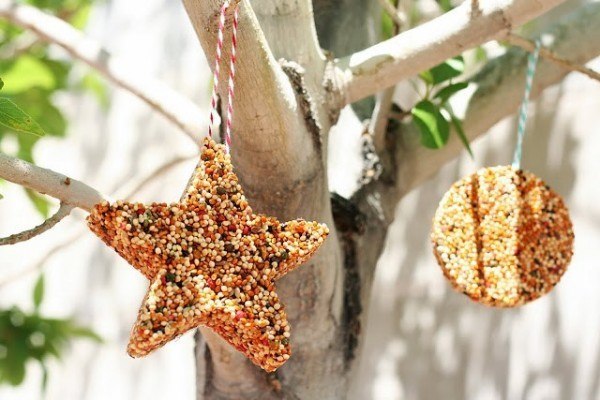 How To Make A Feeder From A Flowerpot – Simple, elegant and easy to build this is a bird feeder that you're going to want to make.
Make A Bird Feeder From Popsicle Sticks – With step-by-step photography, this tutorial is made easy…all you need to do is start eating popsicles!
DIY Birdseed Ice Ornaments – Bring the festive spirit to your yard with these wonderful ice ornaments. The birds will thank you for them!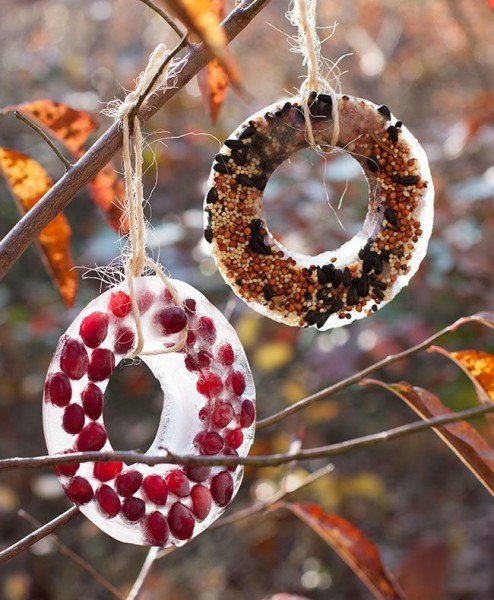 Simple Wire Bird Feeder – With this fantastic tutorial you can create a wire bird feeder for less than $5. Fill it with different fruits and, not only will it keep the birds happy but it will brighten up your garden too.
Make a Bird Feeder From Tuna Cans – They say that the early bird catches the worm…and once you fill your recycled tuna cans with meal worms there are sure to be lots of early birds in your garden!
DIY Pine Cone Bird Feeder – This is a fun and inexpensive way to teach your kids a little bit about nature. They'll be able to collect the pine cones themselves and then watch the birds enjoy their hard work.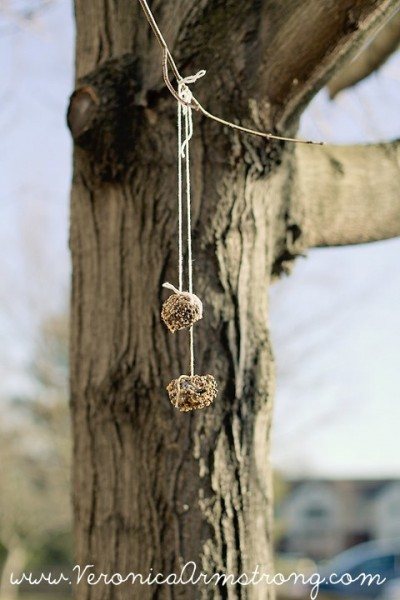 Fir Cone Bird Feeders – Regular fat ball feeders that you buy in store have a tendency to fall apart, but with this hassle-free tutorial you can be sure that won't happen.
How To Make A Mason Jar Bird Feeder – Is there anything a mason jar can't do? They're great for crafting and make brilliant feeders that your birds can feast from.
Homemade Bird Feeder From Vintage Teacups – Creative and beautiful, these teacup feeders will definitely enhance your garden.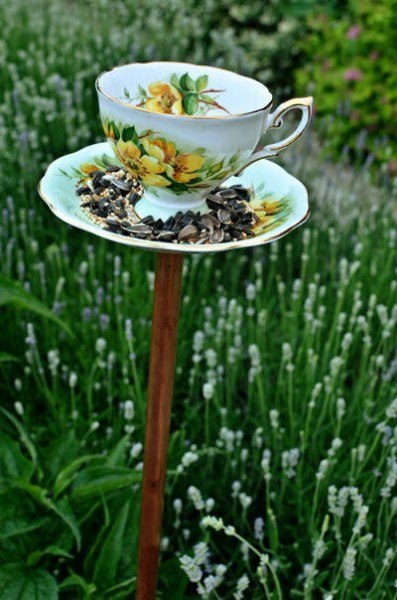 DIY Hanging Teacup Bird Feeder – Time to have a cuppa with the birds! Sit back with a hot drink and watch them from the window while they enjoy their teacup as much as you!
Acorn Bird Feeder Tutorial – Turn an old wooden bowl into an awesome acorn bird feeder with this simple tutorial.
Make A Bird Feeder From An Egg Carton – Invite a few feathered guests into your garden this winter with an eco-friendly feeder made from an egg carton.
---
---