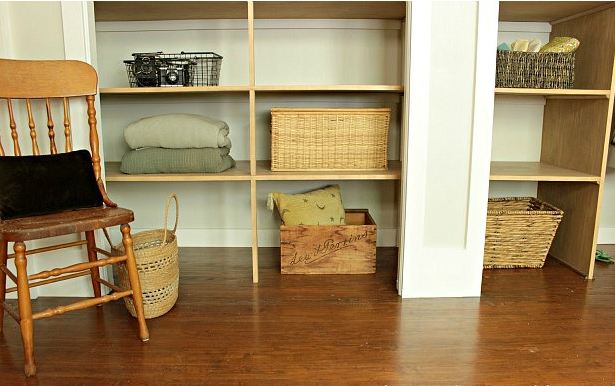 Bedroom Storage & Organization Ideas
Bedroom Storage & Organization Ideas
---
With everything from handy hooks to space-saving shelving and hidden headboard storage, you can follow these practical DIY's and get the most out of your bedroom! You can design a space that fits in with your lifestyle and is totally bespoke!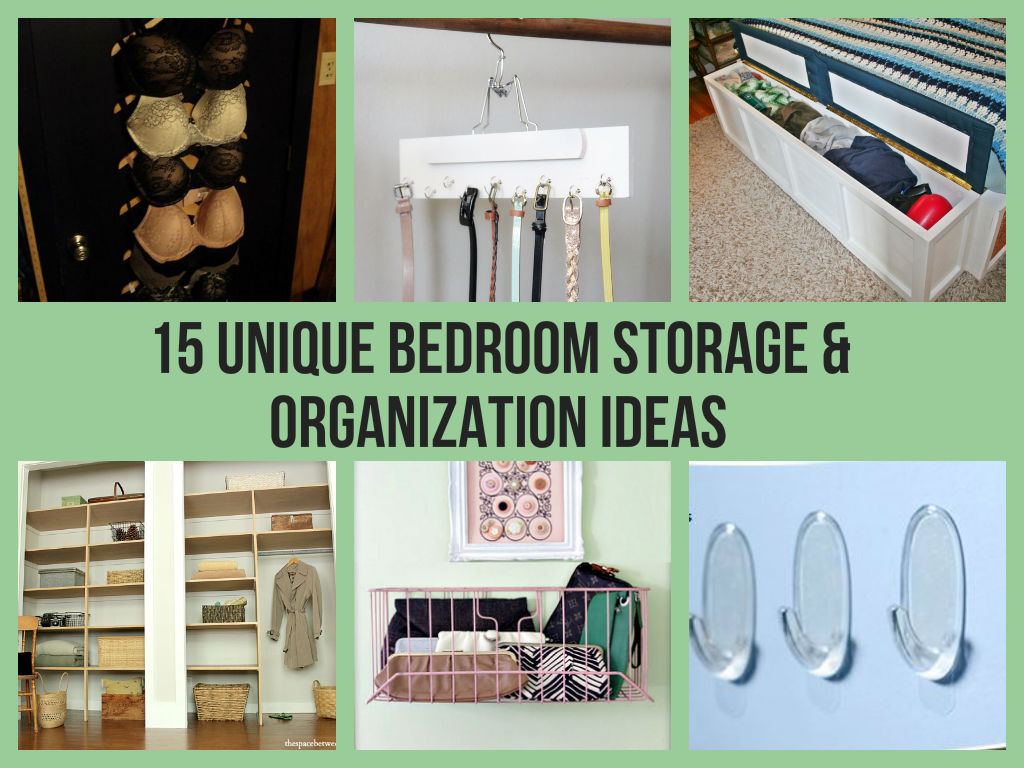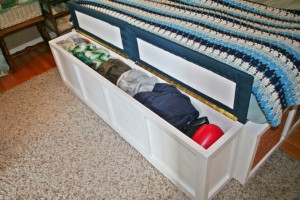 Storage Bench For The Foot Of The Bed – This easy to make bench is a great way to add style, storage and extra seating to your bedroom!
DIY Shoe Dresser – We all know how stressful it can be trying to rummage through a messy pile of shoes, looking for a specific pair to go with your outfit! This fantastic dresser will save you from having to do that again and will store all your shoes in one easily accessible, tidy unit!
Re-purposed Vintage Wire Baskets – Hang these on a wall or the back of a door and use them like shelves!
DIY Drawer Dividers – It's time for your drawers to step into line! With a few simple materials, you can make your own dividers in no time, and stay organized for life!
Decorative Hooks – When there's absolutely no more room in your closet, these decorative hooks will come to the rescue! Place them in an artful design across your wall and hang your favorite accessories on them so they're ready to grab as you go out.
Laundry Basket Dresser – This is a brilliant way to store your laundry and create extra closet space.
Jewelry Board Tutorial – Jewelry is precious, so no matter whether you've made it, bought it or been gifted it, don't just put it in a draw and forget about it. Display all the beautiful pieces you own and get more out of your jewelry with this super easy DIY organizer.
DIY Belt Hanger – Save some much needed closet space with this handy belt hanger.
Make Your Own Clever Headboard Storage – A headboard doesn't have to be just decorative! This ingenious tutorial will show you how to add extra storage without anyone ever knowing it's there!
DIY Wall-To-Wall Closet – You may think that building a wall-to-wall closet would be too difficult…but this helpful DIY proves it's not!
Hanging Bra Organizer – This is one for the ladies! Bra's don't come cheap and by storing them properly you can ensure that they last longer!
Storage Ottoman – This DIY storage ottoman is a great weekend project that is constructed from wooden crates! It provides comfy upholstered seating, there is plenty of room underneath for books and keepsakes too, plus it's on casters which means you can move it around the room.
DIY Floating Book Shelves – Puzzle your friends and family with these amazing floating book shelves!
Lazy Susan Shoe Storage – We can guarantee that this amazing storage solution will have you and your shoes in a spin!
DIY Bag Storage – Girls have almost as many bags as they do shoes! The question is, where do they all go when they're not being used? Check out this DIY idea for a brilliant solution.
---
---