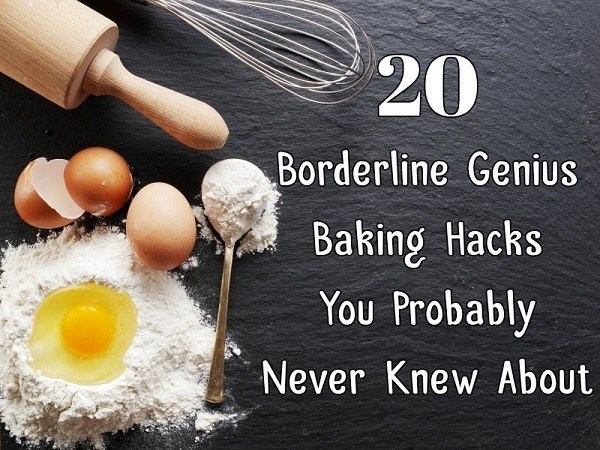 Genius Baking Hacks
Genius Baking Hacks
---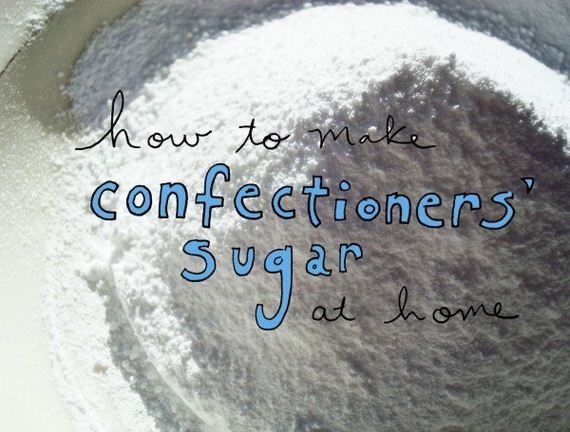 DIY Confectioner's Sugar – Confectioners' sugar, or powdered sugar, is a baking staple, but instead of running to the store to pick up more in the middle of the frosting recipe, throw some sugar in the food processor and make your own!
Skip the spatula and use non-stick spray to release hard to measure ingredients like honey and molasses. Spray your measuring cup before measuring these sticky substances and you'll have a perfect measurement every time!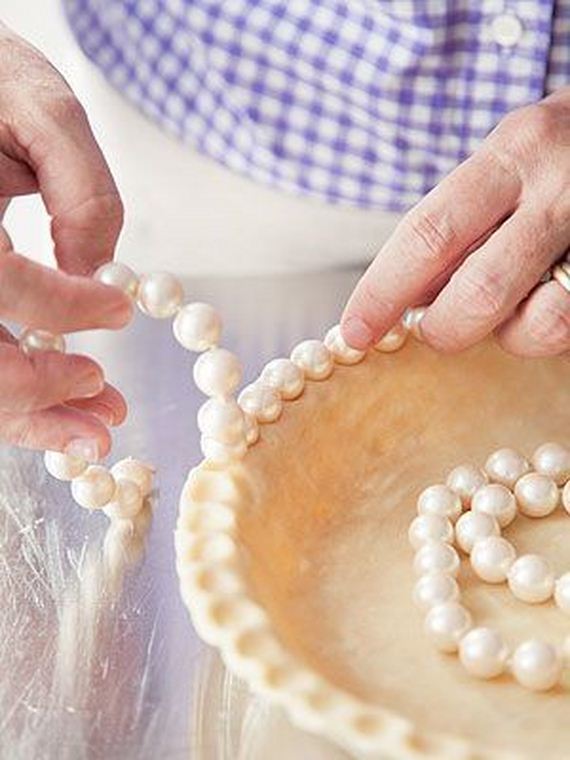 Crimp Your Pie Crusts – While taste is the one of the most important factors of a pie, there's no denying that details can help bring a pie to the next level. This video will help you do just that as it introduces you to 20 ways to crimp a pie crust in 120 seconds!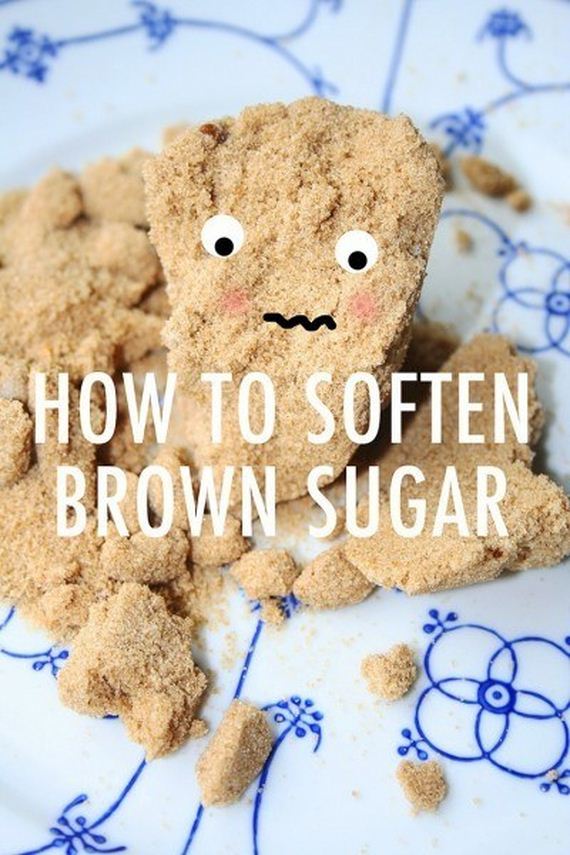 Soften Brown Sugar – You're reaching for that bag of brown sugar when you realize, to your horror, that it is rock solid and not even Thor's hammer could break it apart. Don't worry, an apple slice or a simple piece of bread might be all you need to remedy this woeful tale!
Were you a little too excited to crack that egg and some of the shell fell in? Wet your fingers before trying to scoop it out and the shell will be drawn towards the water and come right out!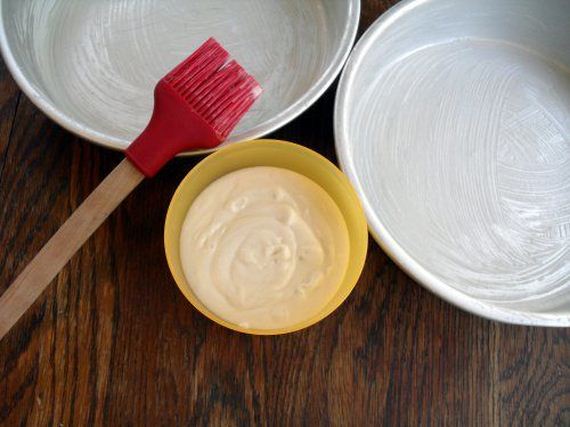 DIY Miracle Cake Release – Make the process of "greasing and flouring" your cake pans that much easier with this miracle cake release for a fraction of the price of the store bought kind! It's also perfect self stable so you can keep it around to use whenever you need it.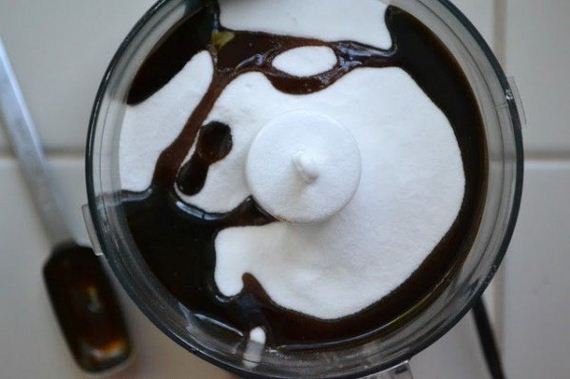 DIY Brown Sugar – Suddenly find that you're low on brown sugar? You can make your own! All it takes is sugar, molasses, and a food processor.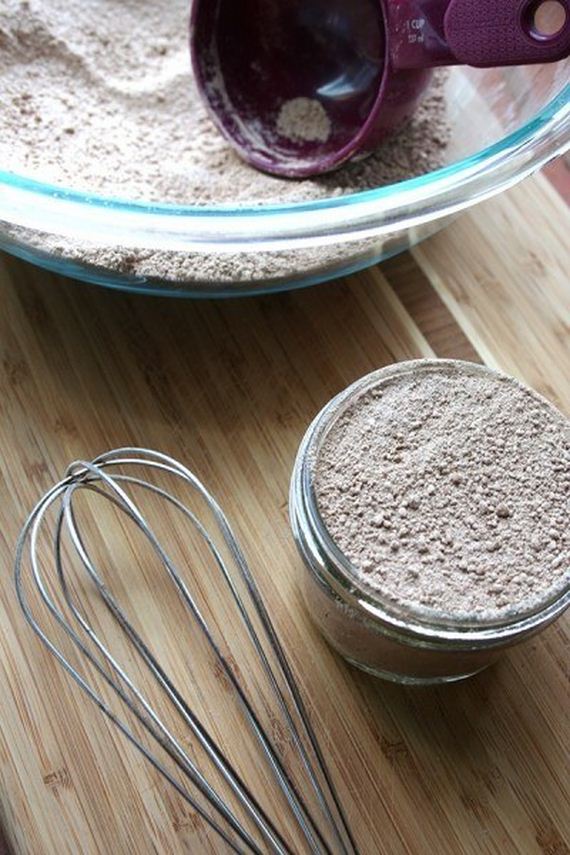 Pudding Mix – Instead of using box pudding mix, try making your own with this simple recipe! Better yet, you know everything that is going in to your mix.
Are you missing a crucial ingredient? Fear not! This chart has the answer to many baking substitutions that you can make in a pinch instead of having to drop everything to run to the store. Some of these may surprise you but they are guaranteed to work!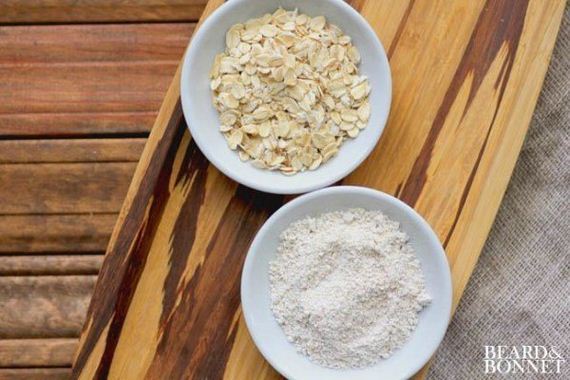 Make Your Own Gluten Free Flour – If you're looking for a flour substitute, some recipes call for oat flour. Instead of running to the store to spend money on an expensive bag of oat flour, check your cabinets! You might be able to make your own with this super easy recipe.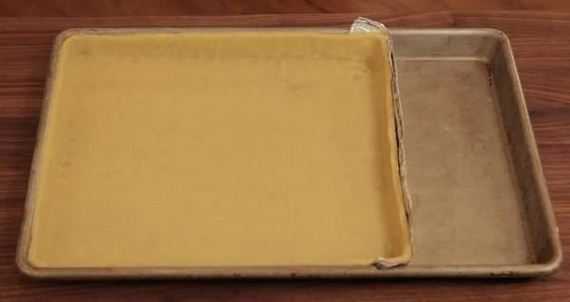 Impromptu Tart Pan – We've all been there at some point, you need a small pan and all you have are 9″x12″ cake pans, cookie sheets, etc. Hack yourself a tart pan with this excellent video how-to!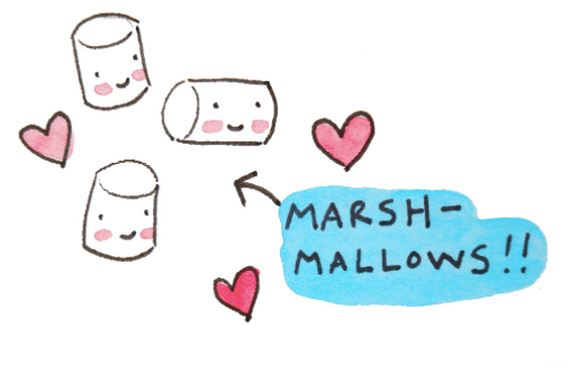 How to Stabilize Whipped Cream – If you have used whipped cream for anything, you know that it can quickly lose its beautiful fluffy shape quickly when left at room temperature. One way to remedy this is to stabilize your whipped cream and here are several handy ways to do just that!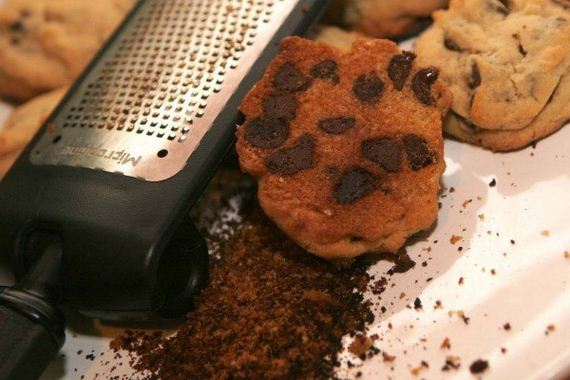 Salvage Those Burned Cookies – Did those cookies bake a little long and now the bottoms are a crispy brown that  no one will enjoy? You can fix it and all you need is a cheese grater!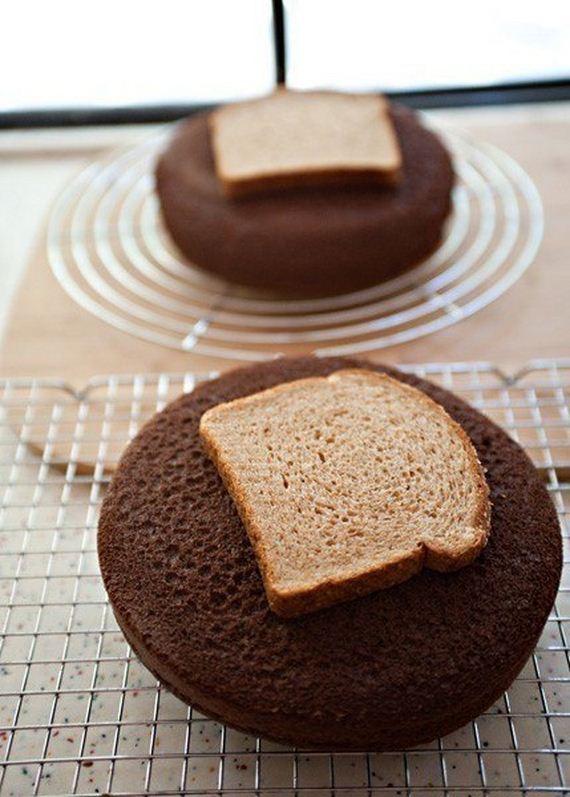 Keep Your Cake Moist – Laying a slice of bread on top of your cake while it's cooling will help the cake retain its moisture and keep it from drying out.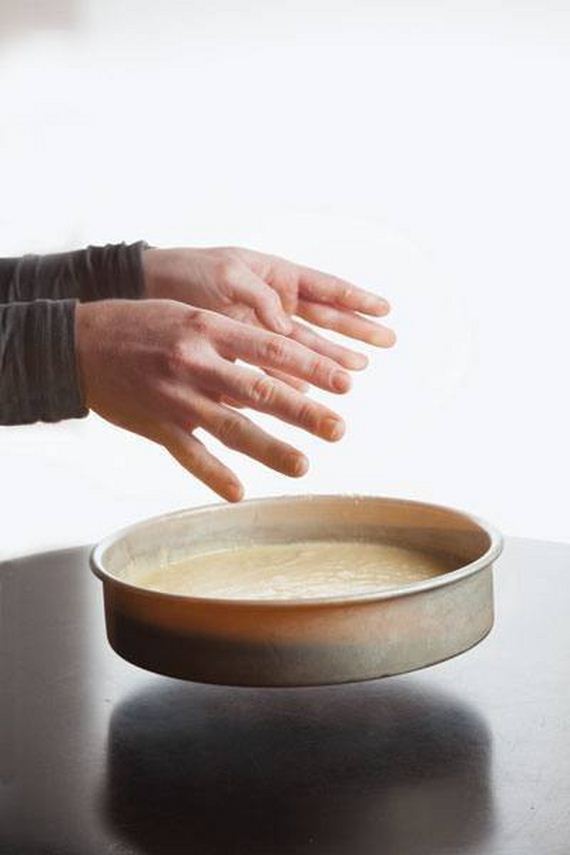 Drop It Like It's Hot (It's Not) – Air bubbles can be the bane of cake bakers everywhere, but there's a way to fix this. Once you pour your cake batter into the pan, drop it on the counter from a height of about a foot. This will pop any bubbles suspended in the batter and help it to even out better for baking.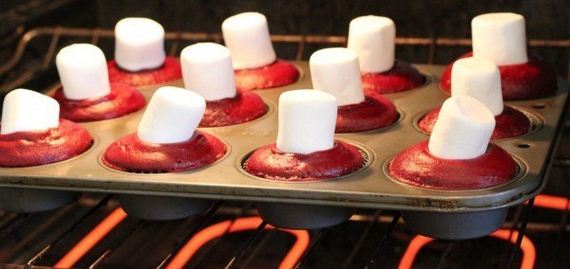 Skip The Frosting – Skip the mess of frosting by placing large marshmallows on top of cupcakes during the last 5-minutes of baking, they'll melt perfectly and do the job of frosting for you!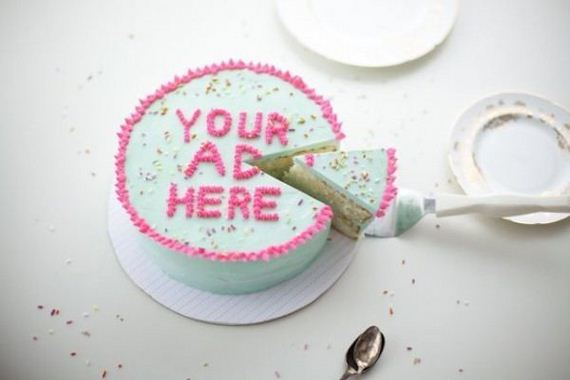 This Trick Writes Neatly On Cakes – If you can't seem to get the hang of writing on a cake with frosting, using toothpicks to cheat! Use a toothpick to poke a guide into the top of the cake for you to follow as you write.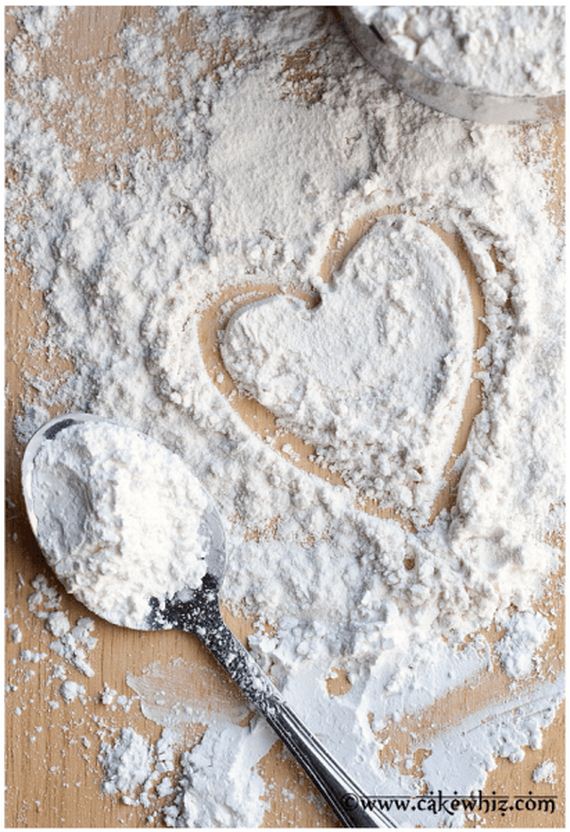 DIY Cake Flour – Cake flour is expensive, but makes all the difference when it comes to baking cakes from scratch! Well now you can make cake flour all by yourself instead of springing for an expensive box!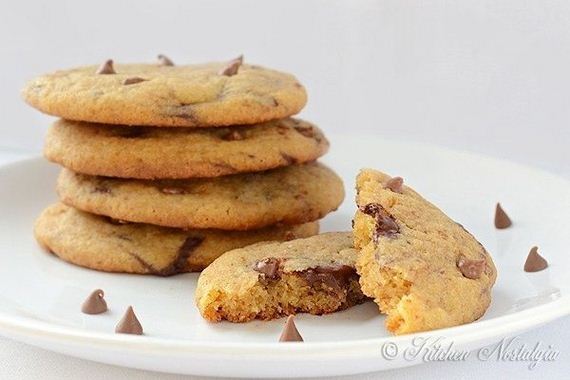 The Key To Making Flawless Cookies – Check out this recipe, and the attached infographic to get the down low on what makes the perfect cookie!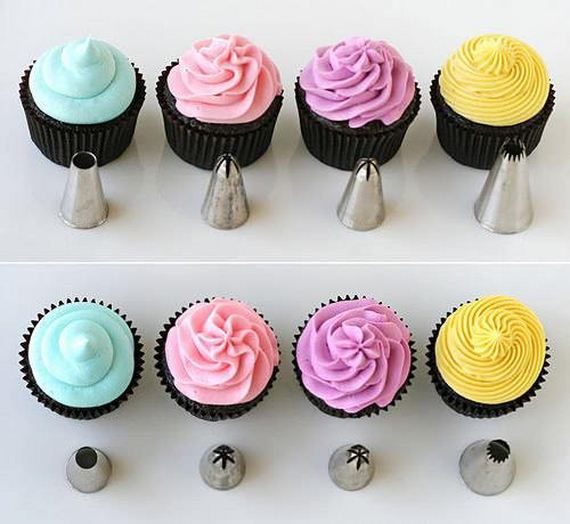 Make All The Colors of The Frosting Rainbow – This wonderful chart tells you how to make all the colors you could ever dream of with a standard box of red, yellow, green, and blue food coloring!
---
---