Cool and Simple DIY Pirate Ideas
Cool and Simple DIY Pirate Ideas
---
No-sew Captain Hook- No-sew? That means easy-peasy! If you're anything like me (frazzled, tired, overwhelmed, but happy…), then this costume from Inspired By Family Mag is for you!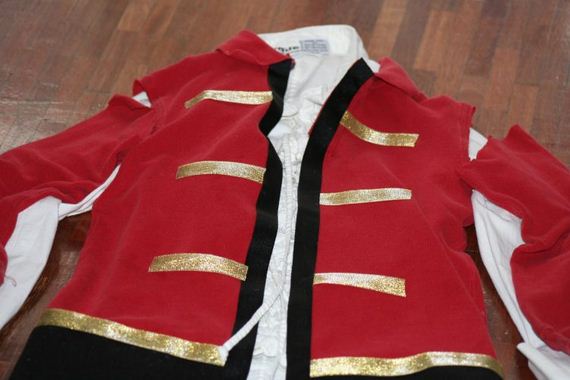 Last Minute Kids' Pirate Costume- I like the simplicity of this one by Apple Green Cottage. It's easy to make, yet still screams "AVAST!"
Pirate Lady's Costume- Love this costume from Sarah Forshaw! It's perfect for all us adults out there, just totally adulting the pirate thang.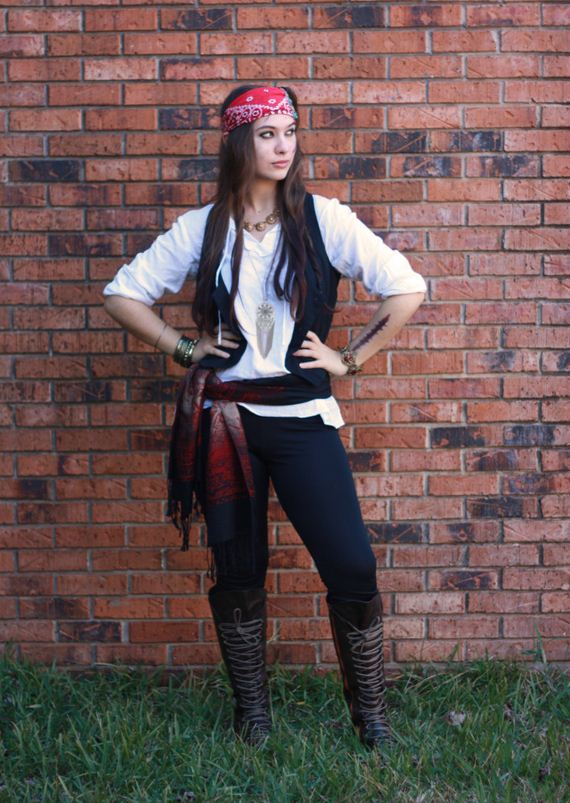 Pirate Bandanna Skirt- For anyone with little pirate granddaughters, you will love this bandanna skirt by Alpha Mom! (I wonder how I can make it in my size?…)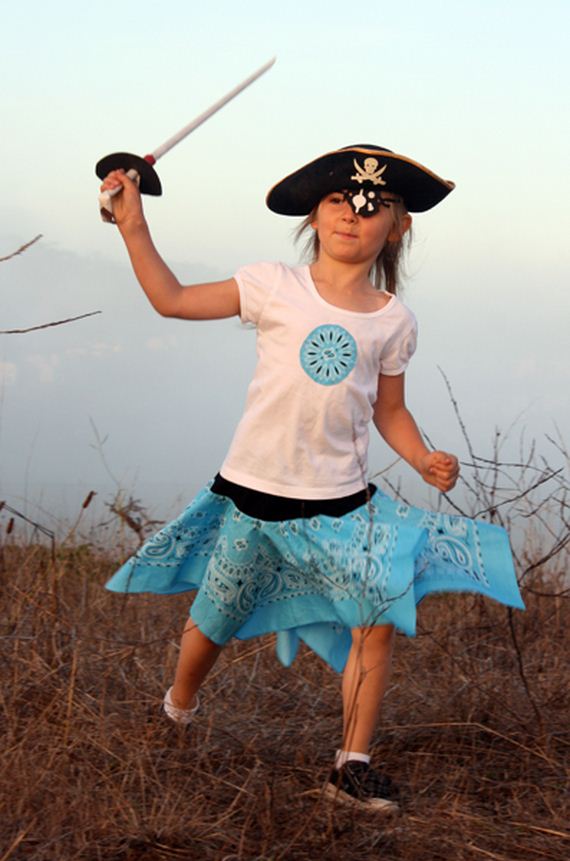 Cardboard Swords- A pirate costume isn't complete without a sword! Check this one out from Parents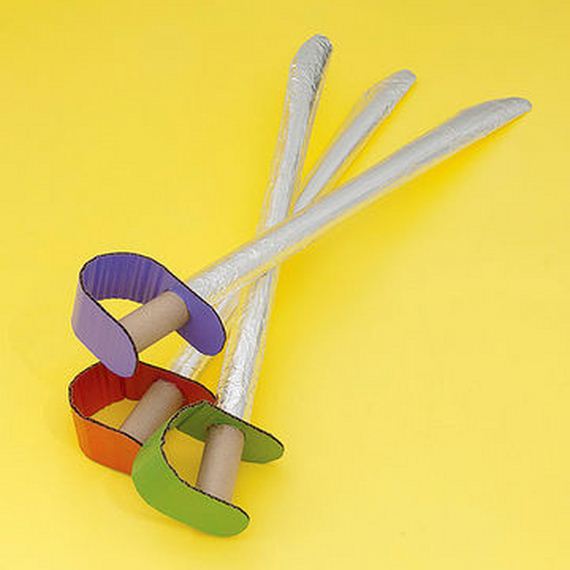 Food
Ye be needin' pirate food in yer belly before ye leave on your adventure!
Marshmallow pops- What child- ahem, pirate- doesn't love marshmallows? Love these pops from Hostess With the Mostess!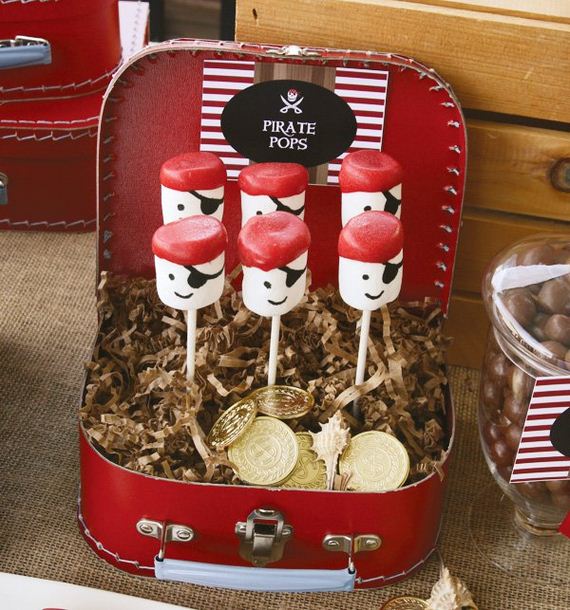 Hotdog Octopus- Shiver me timbers! A hotdog kraken! Here's Work It Mom with instructions.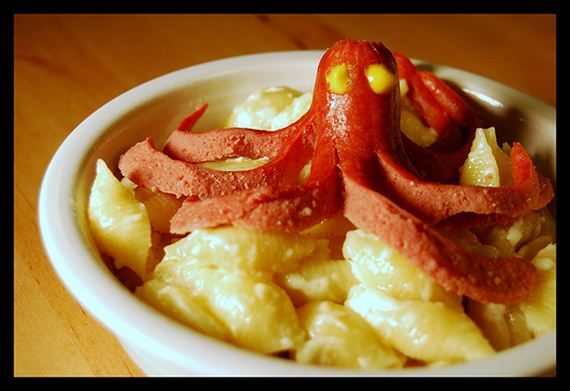 Spyglass Crispy Cones- I adore these cones from Party City! They're almost too pretty to eat! Almost…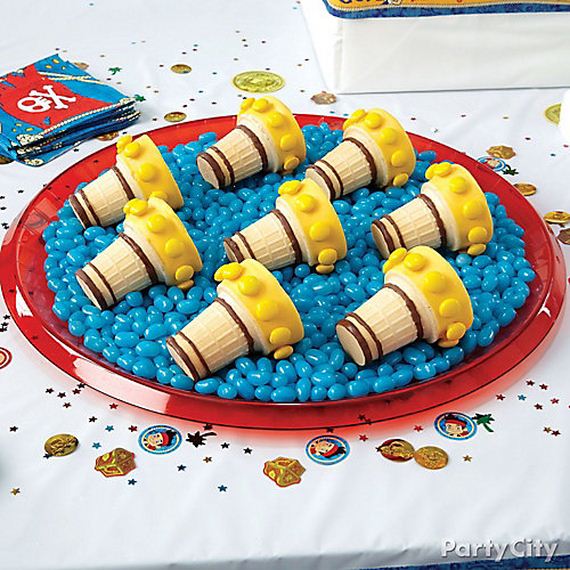 Jell-O Fish Bowls- If Jell-O had been around when pirates ruled the seas, I'm sure they would've eaten it all the time. Check out this pirate take on Jell-O from Theresa's Mixed Nuts!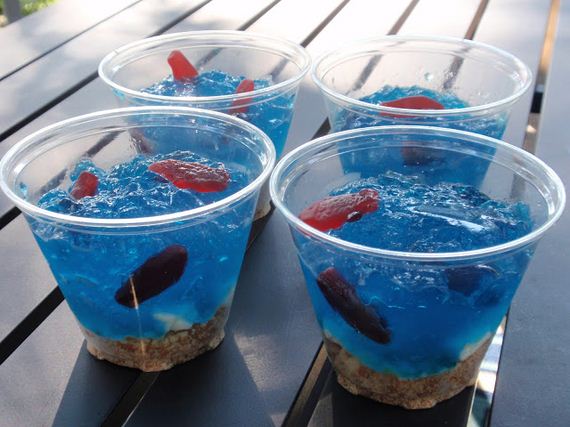 Gold Doubloon Oreos- These doubloons from Purple Chocolate Home make my mouth water. If I ever found a real gold doubloon, I would probably just use it to buy Oreos anyway.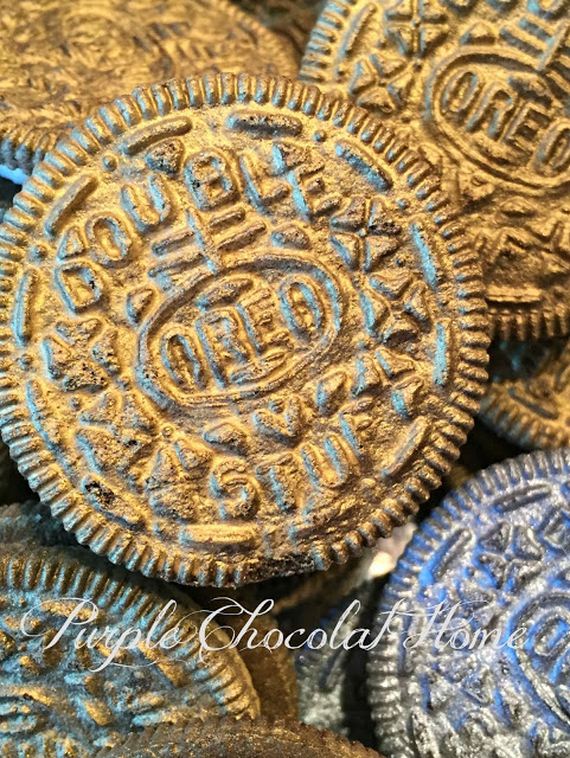 Pirate Treasure Chest Swiss Roll– How cute are these edible treasure chests from Fun Food Ideas?! And who doesn't love Swiss Rolls?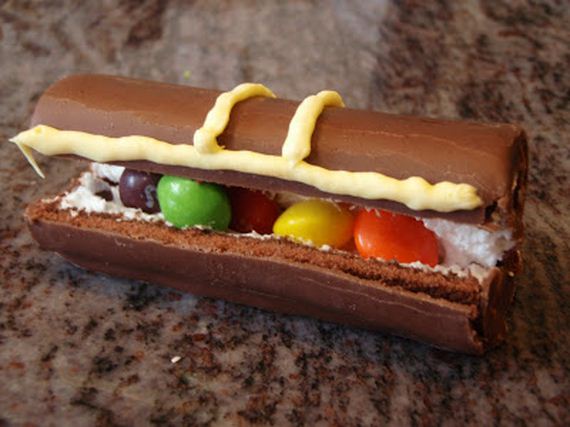 Pirate Ship Apple Snacks- If you're looking for a fun, healthy snack to try, head over to Eclectic Mom Sense for instructions on assembling these cute ships!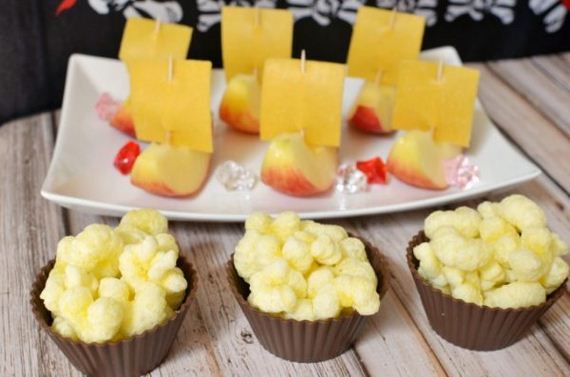 Treasure Hunt
And what be a pirate without a pirate's treasure?
Printable Treasure Map- Here's a great map from Lil Luna!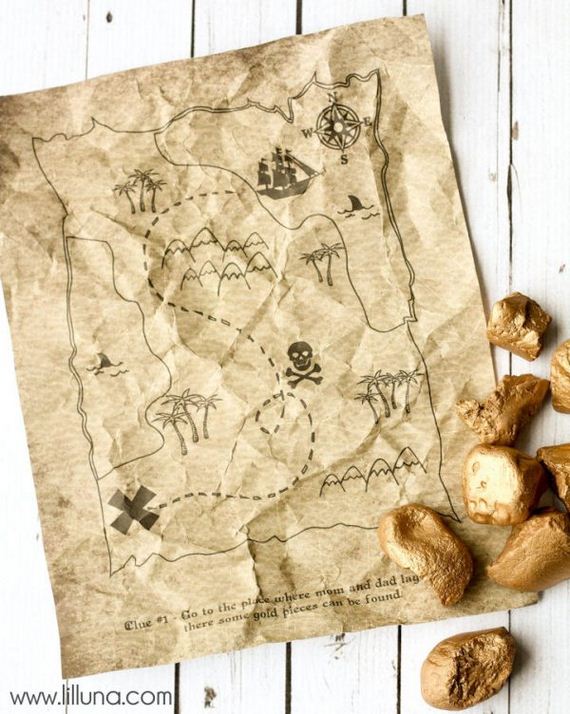 DIY Treasure Map- If you're feeling adventurous, here's instructions from While They Snooze on how to make your own!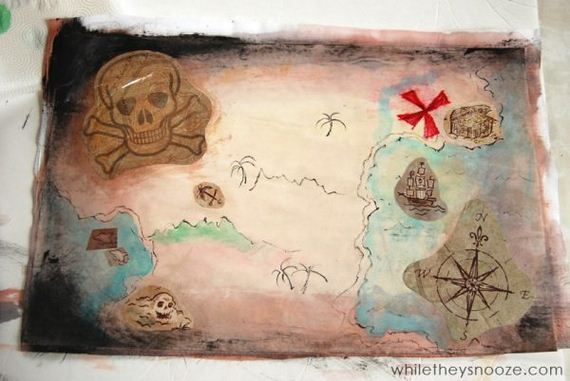 DIY Treasure Chest- Love this idea for a treasure chest from Reese Dixon! They completely transformed this cooler. It's super easy, and looks amazing!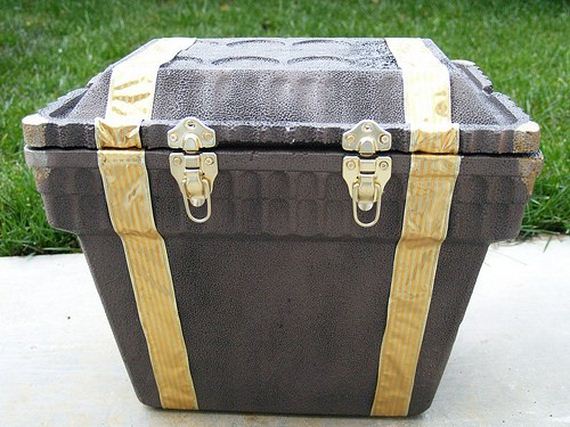 Treasure Chest for Toddlers- This one from I Can Teach My Child is so cute for little pirates!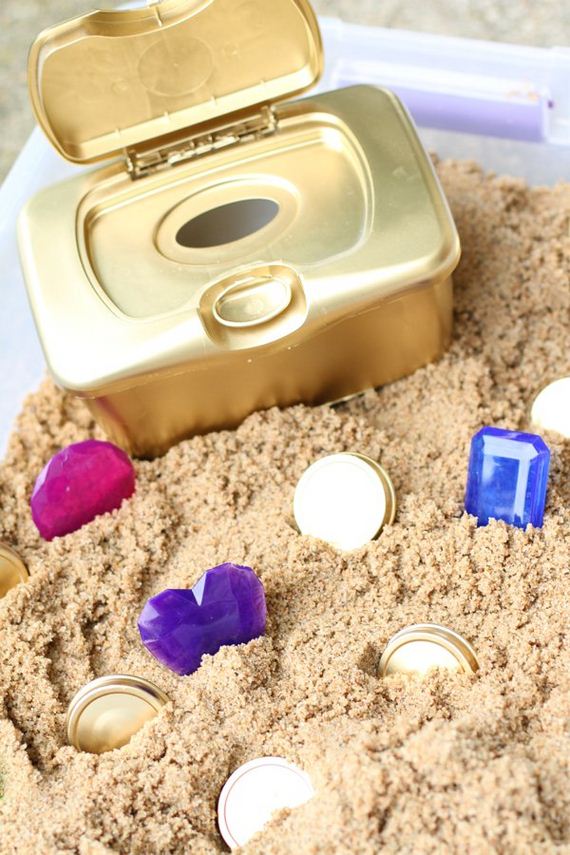 Pirate Doubloons Treasure Hunt- I love this unique take on treasure hunts from The Imagination Tree!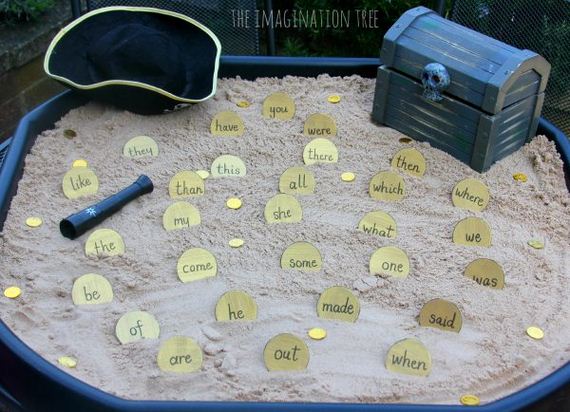 Crafts & Activities
These crafts be the perfect thing for yer little pirates!
Sea-view Telescope- If you ever need a quick beach escape, you can always borrow this spyglass from your little one! Go to One Time Through for instructions on how to make this sea-view telescope.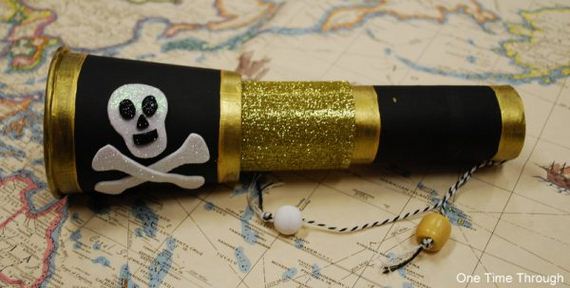 Paper Bag Pirate- Put on a puppet show with these cute paper bag pirates from I Heart Crafty Things!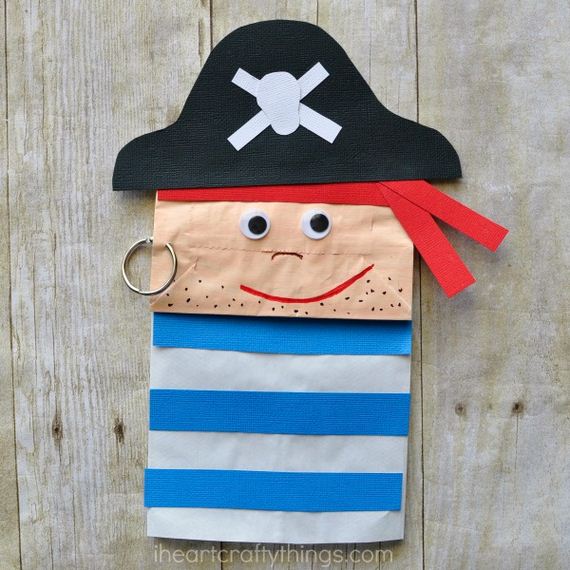 Toilet Paper Roll Pirate- If you use as much toilet paper as I do, then you should have plenty of toilet paper rolls for this cute craft from Pink Stripey Socks!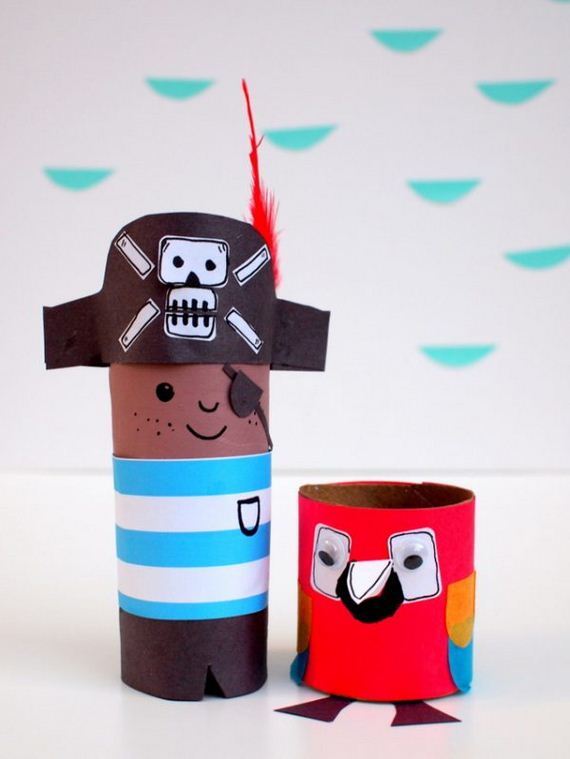 Sunken Treasure Discovery Bottle- These bottles from Fun A Day would be perfect for your littler pirates!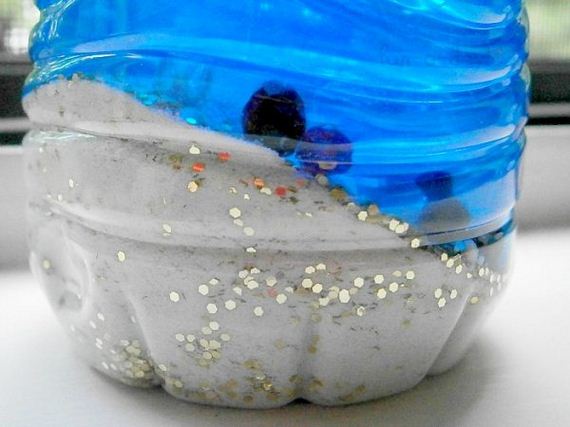 Perfect Parakeets- What's a pirate without a talking parrot? Make one of these cute little guys from Pop Goes the Page.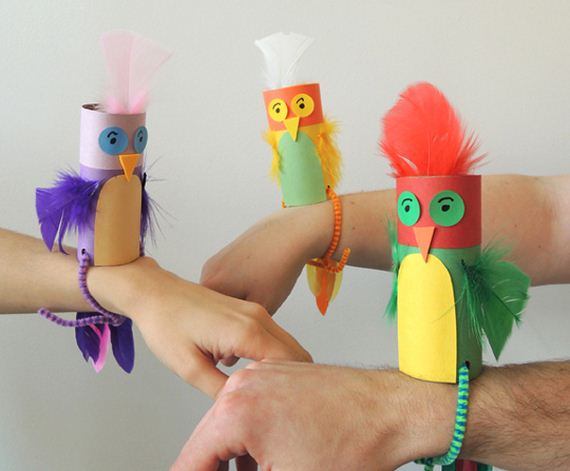 Exploding Treasure Chests- These treasure chests from Fun A Day look so entertaining, I might have to try them out for myself!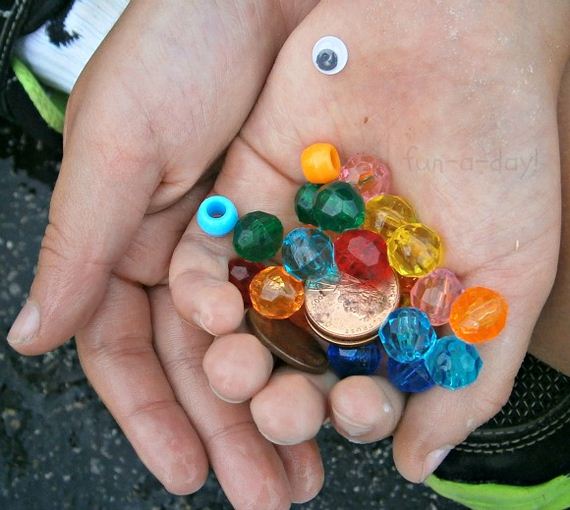 Pirate Songs- Time to put on a pirate musical with these songs from Let's Play Music!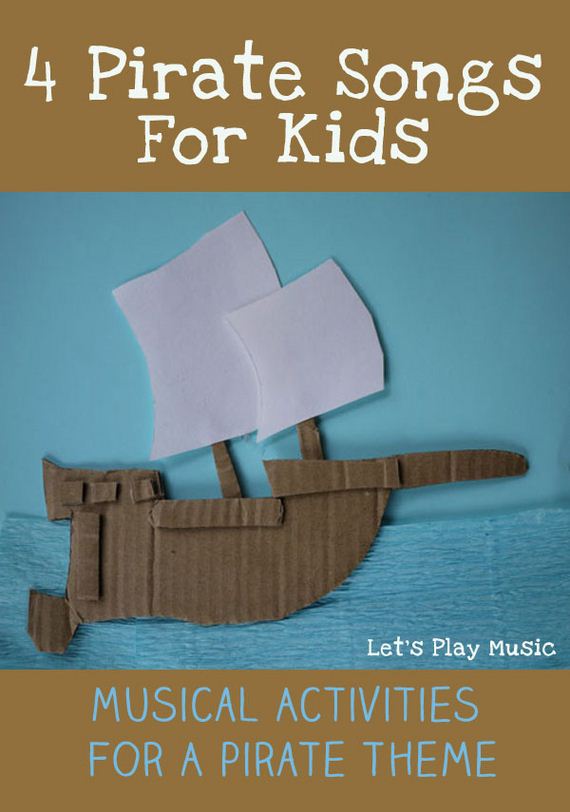 Walk the Plank- I love the way My House and Home set up their walk the plank game over a kiddy pool!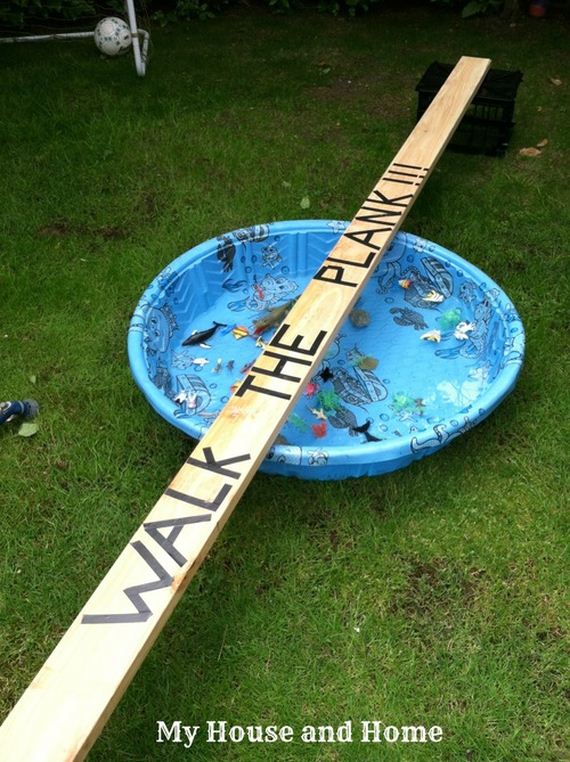 Captain Hook Ring Toss- Test your aim with this fun game from Miss Meg's Story Time.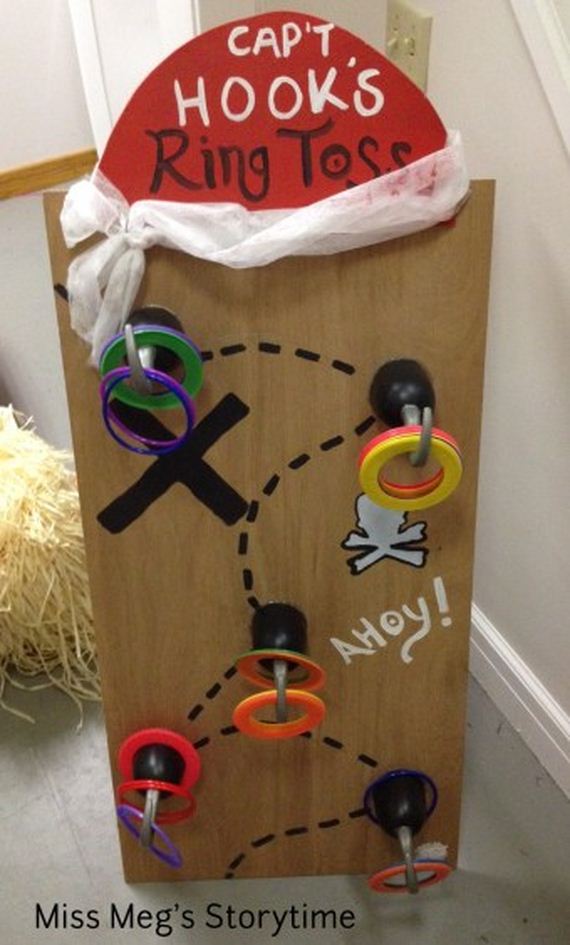 Homemade Gems- Make your own colorful treasure with this easy recipe from Kids Play Box!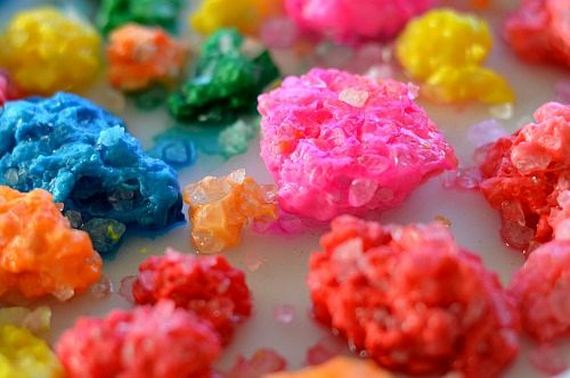 Books
Aaarrr, what need ye books for? Pirates don't read!
Pirates Love Underpants– The title alone should be enough to convince you that your little pirates will love this one!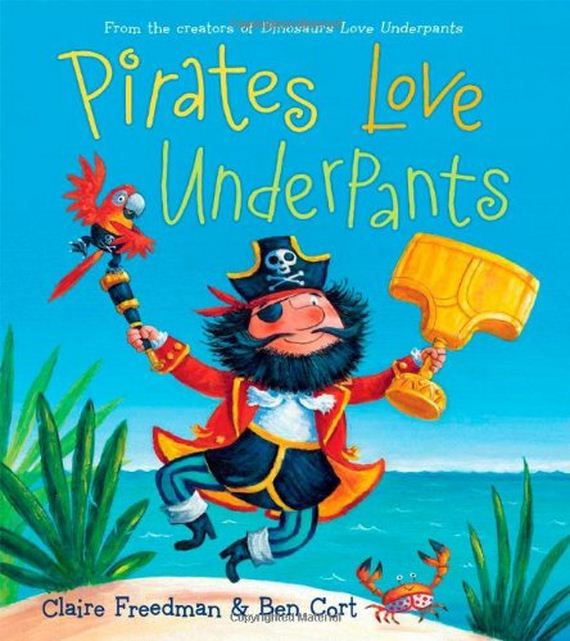 Goodnight Pirate– After a long pirate adventure, this book will be just the thing to settle your little ones down for the night.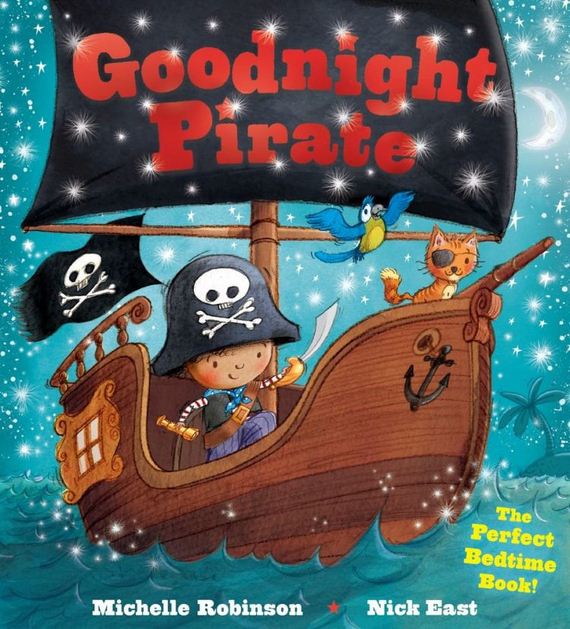 Pirate Pete– Ok, not gonna lie. Sometimes, reading children's books can be a little… slow. Not this one though! You and your grandchild will both love this story and probably read on repeat.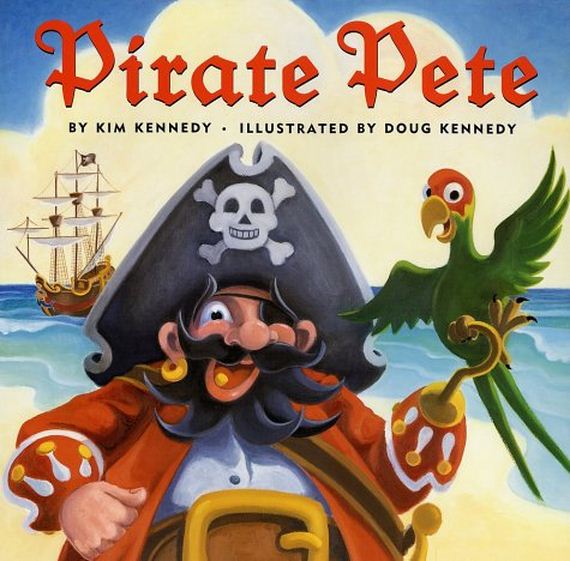 Shiver Me Letters: A Pirate ABC– Both piratey and educational.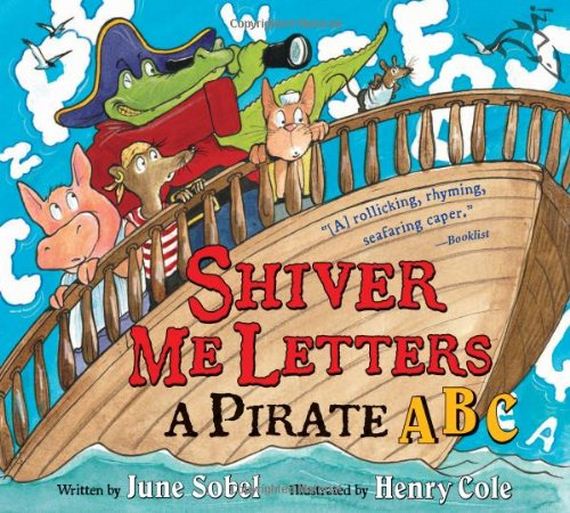 ---
---