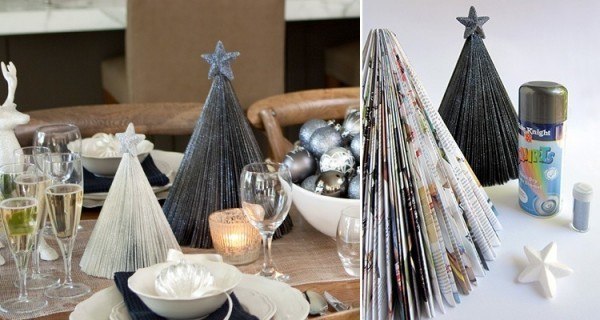 Cool DIY Mini Christmas Trees
Cool DIY Mini Christmas Trees
---
We have all seen those charming little Christmas trees at the store and thought "I could make something like this." Well today is the day to break out that glue gun and dust off those tubes of paint because we are making some of those trees to liven up your holiday decor!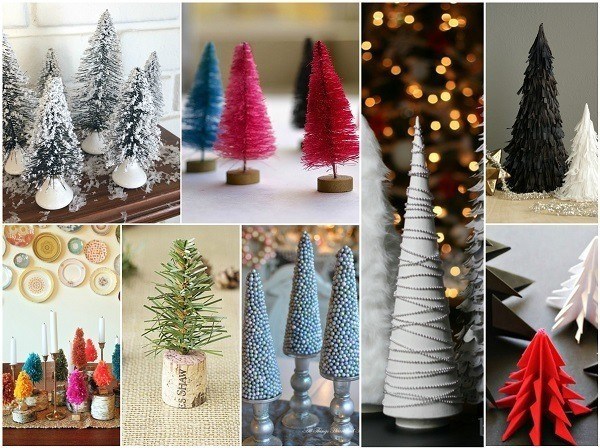 No matter what your material of choice is, there is a tree here for you! Many of them call for scraps from projects past, so this can also be a great way to purge that scrap box of its mess — and just in time for a new year of crafting too!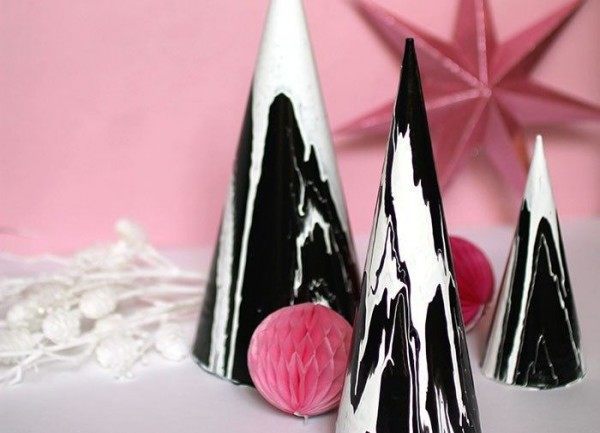 Glossy Marbled Trees – This modern twist on a simple christmas tree can be accomplished with many different colors, especially if you want something a little bit more traditional looking. This black and white finish is quite stunning though!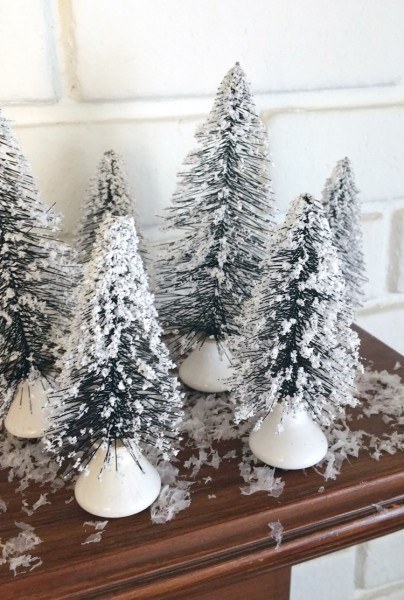 Cabinet Pull Bottle Brush Trees – Plain cabinet pulls make a great base for these simple bottle brush trees! The tutorial is really easy to follow and could be made with different drawer pulls for a completely unique look.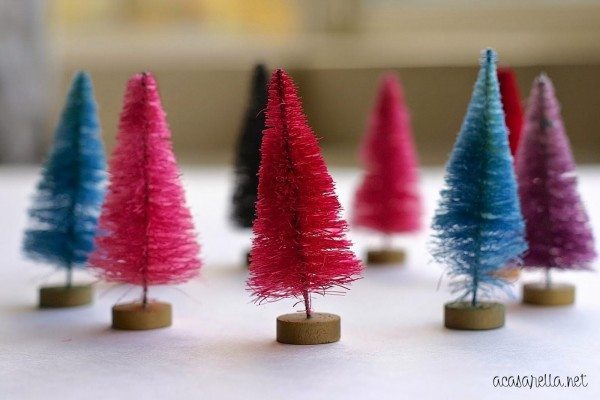 DIY Bottle Brush Trees – Learn how to make your own bottle brush trees with this simple tutorial and give them out as charming gifts to go with christmas villages!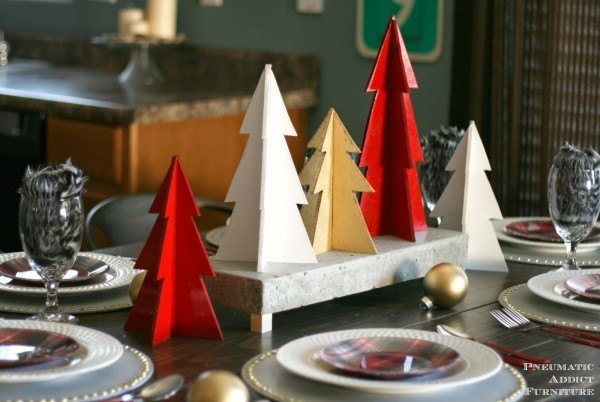 Plywood Trees – Everyone has seen 3-D trees like these during the holidays, but did you know that they are so easy to make? This tutorial will help you create a simple table centerpiece or some easy decor for your home!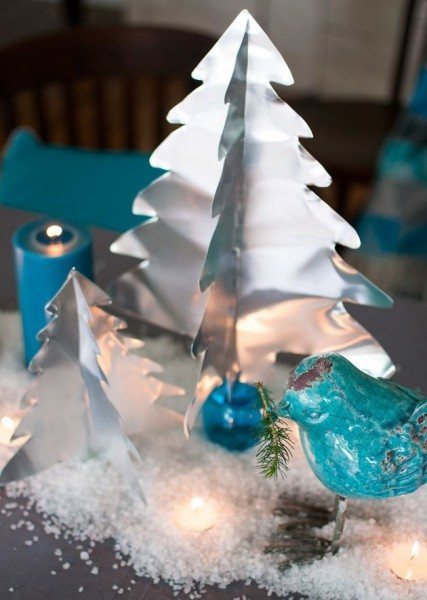 Aluminum Christmas Tree – These stunning silver trees will make a great addition to your holiday decor once you whip them up in no time!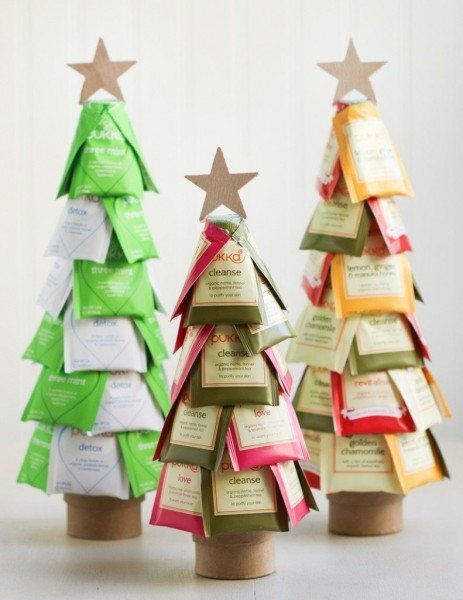 Christmas Tea Trees – Show your love of tea and make some adorable holiday decorations in the process! This tutorial is image heavy and easy to follow to create these cute trees.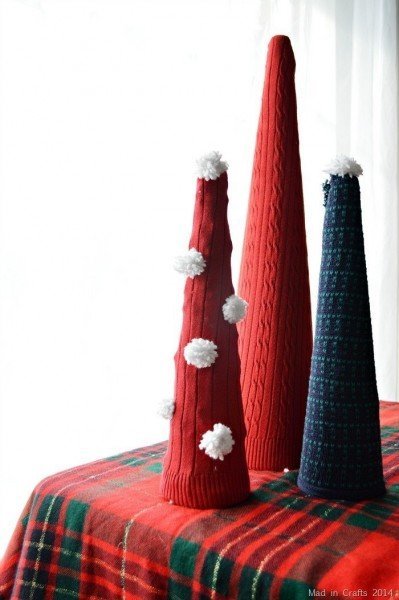 Sweater Sleeve Trees – Use some old sweater sleeves to make these cozy looking Christmas trees for this holiday season!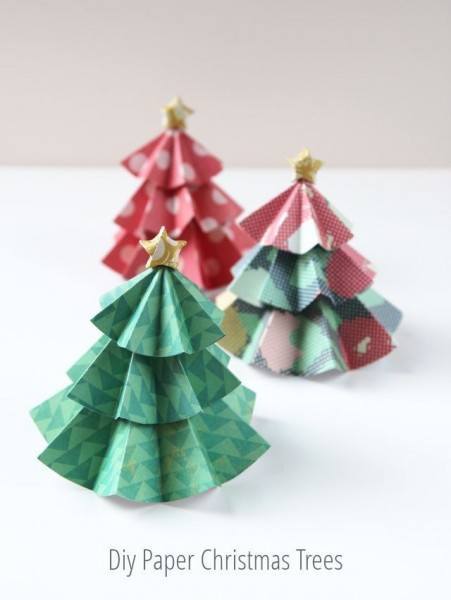 Paper Trees with Origami Stars – These cute little trees make from some simple decor, but the process is easy to follow. She even shows you how to make tiny little origami stars!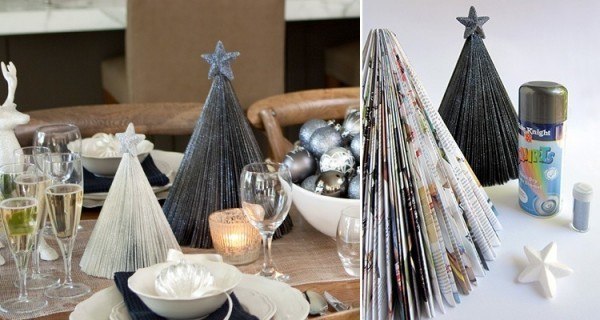 Magazine Trees – This is a great use for old magazines that you might have lying around the house! All it takes is some folding and painting to create these striking pieces.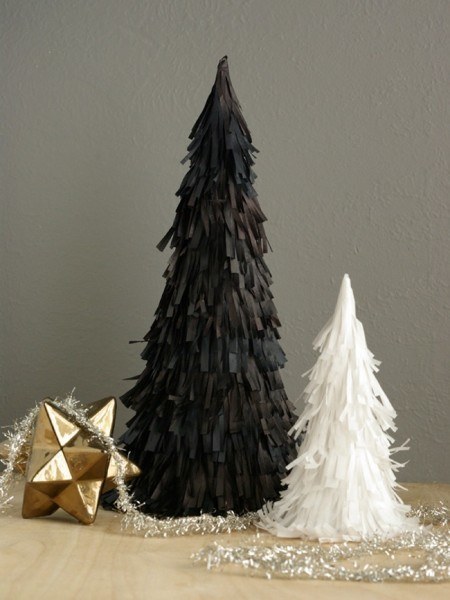 Piñata Trees – Using the same process as you would to decorate a piñata; these trees will look stunning adorning your holiday table or windowsill!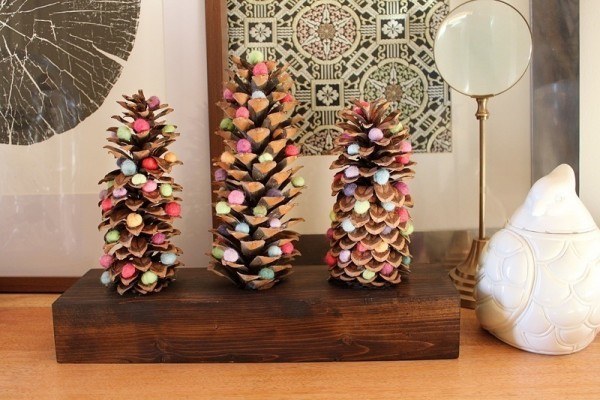 Pinecone Trees – Using small felted wool balls, these pinecones are all dressed up for the season! Take a look at the easy to follow tutorial to make some of these for yourself.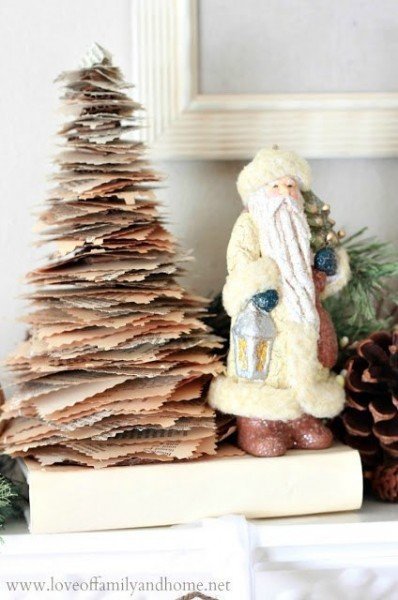 Book Page Tree – Use an old book to make this statement making stacked Christmas tree for your home! The process is a little time intensive but very simple.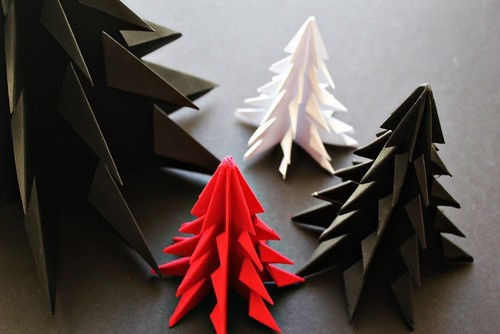 Origami Christmas Trees – If you enjoy the art of paper folding, you will love making these simple trees! If the image steps confuse you, they have been kind enough to provide a video of the process too.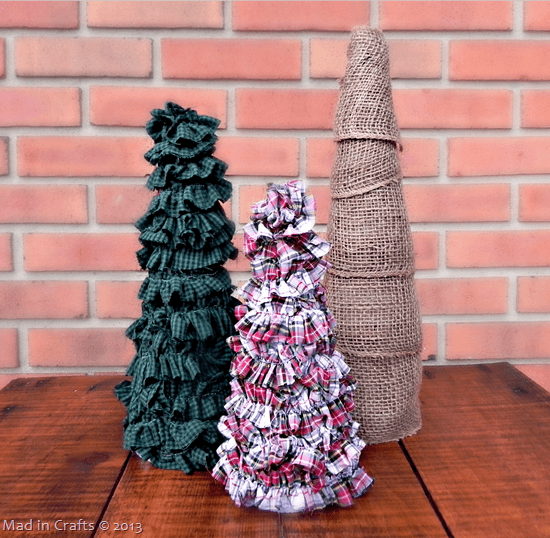 Ruffled Plaid Trees – Using old shirts and burlap, these rustic trees could be just what you need to finish up your holiday decor this year!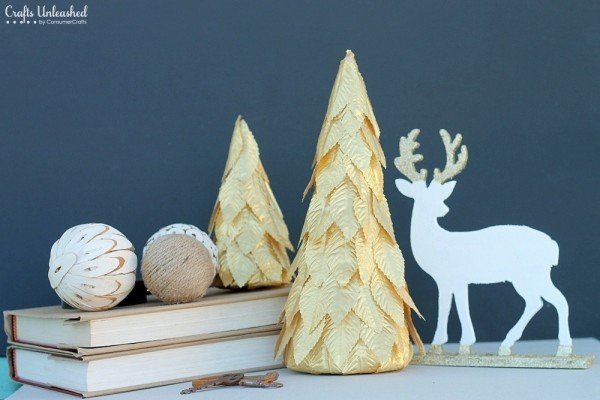 Gold Leaf Trees – These metallic beauties will look great in any holiday display! If you are proficient with a hot glue gun you can make these for your home today!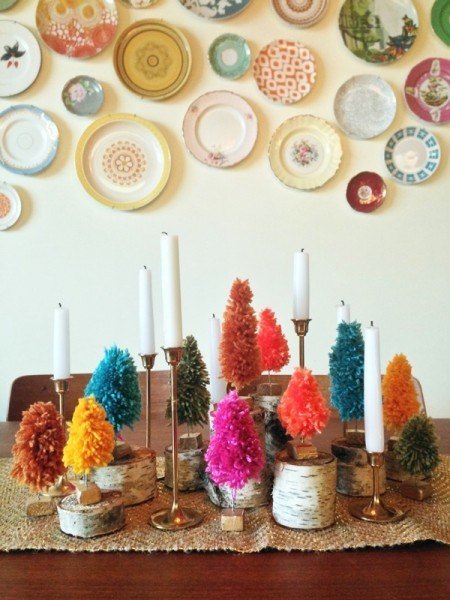 Yarn Trees – Similar to bottle brush trees, these yarn trees are a cute and colorful alternative — not to mention a great use of yarn scraps!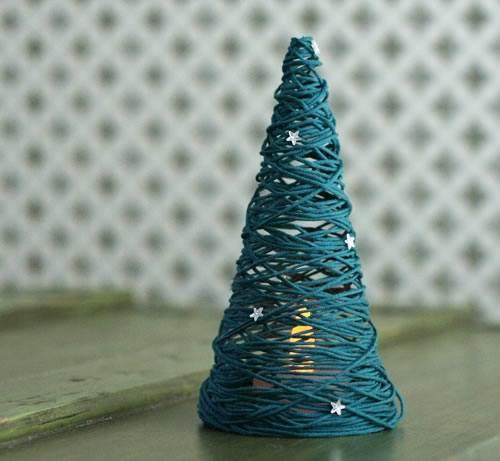 String Tree Ornaments – These tiny little string trees make great Christmas ornaments, but the process could easily be translated into a larger size for a more striking piece of holiday decor!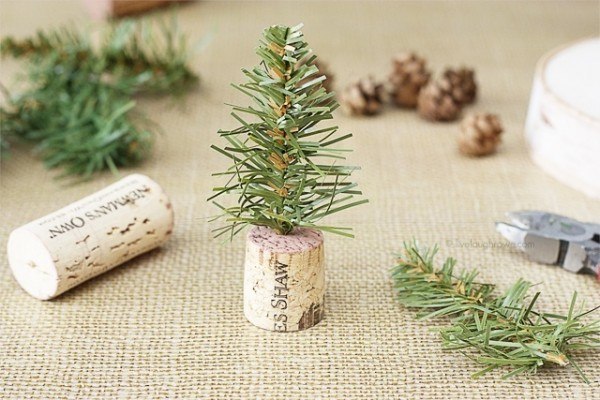 Wine Cork Trees – These simple little wine cork trees are a great addition to a small village or a candle display, and they are so easy to put together!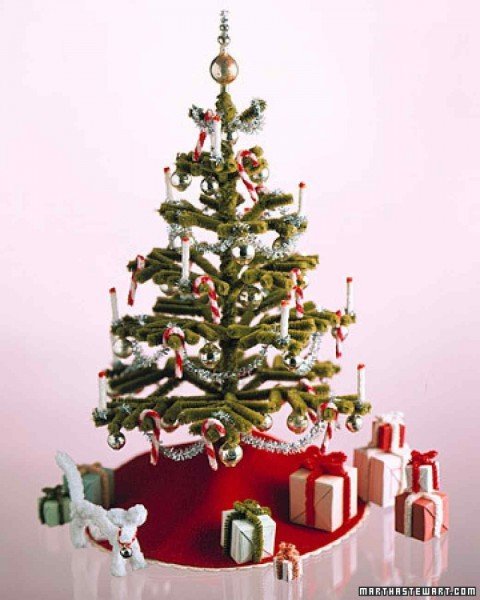 Pipe Cleaner Christmas Tree – Making and assembling this charming Christmas tree will be a fun task that allows you some creative license. Use brightly colored pipe cleaners for a fun twist!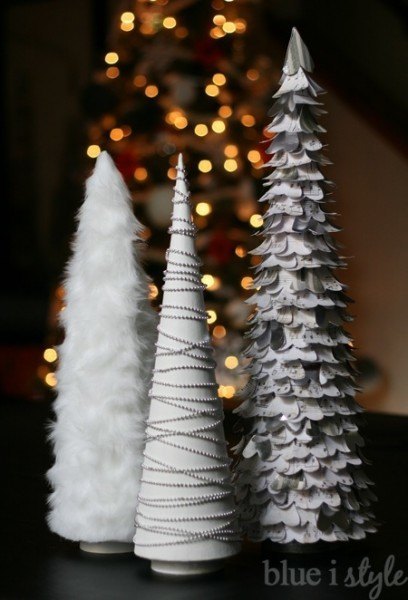 Cone Christmas Trees – This handy tutorial show you how to make three different cone Christmas tree designs that are all equally as stunning!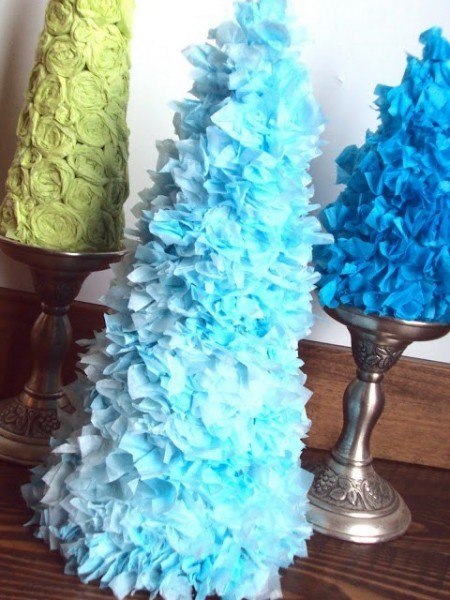 Tissue Paper Trees – Make tissue paper tree three ways with this handy and easy to follow tutorial! Traditional or fun, these are guaranteed to look stunning in any holiday display.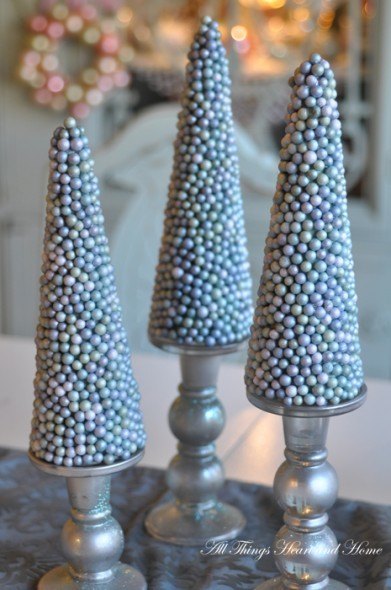 Foam Ball Christmas Tree – These little foam balls come in an array of colors and make for an interesting texture on these charming christmas trees!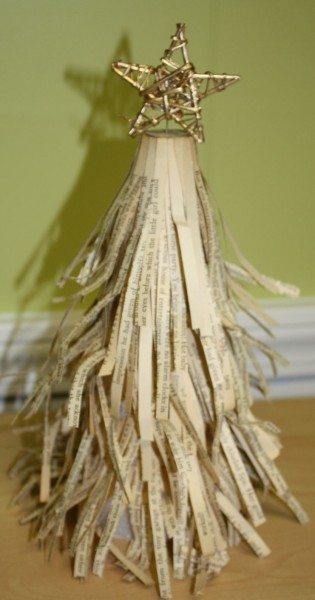 Book Fringe Tree – Shredded book pages create the base for this fun project and could be used in a larger format to make some truly gorgeous decor!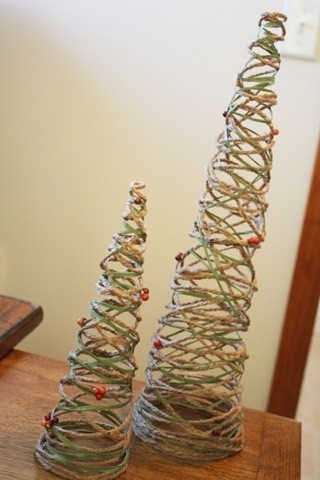 Twine Trees – This twine trees look wonderful as holiday decorations but could also be used year round for a shabby chic decor!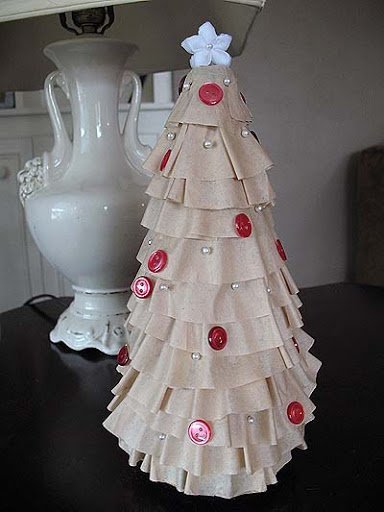 Coffee Filter Tree – This simple Christmas tree is so stunning, people won't believe that you made it with coffee filters! Add buttons, charms, and strings of beads to liven it up; you could even stain the filters for a different color.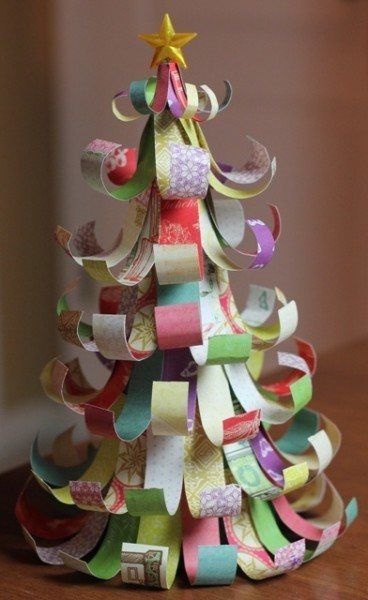 Curly Paper Tree – Use up those scraps of scrapbook paper with this cute little tree! The process is easy to follow and the results are quite adorable.
---
---