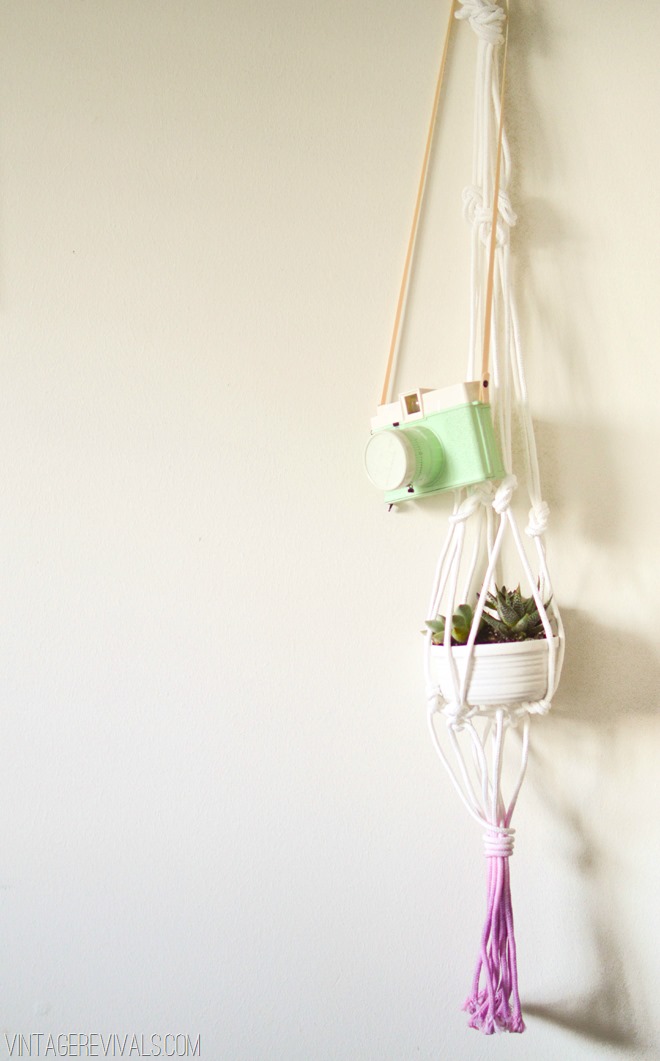 Cool Macrame Projects to DIY This Summer
Cool Macrame Projects to DIY This Summer
---
As for what you can do by using macrame, the possibilities are endless really. From wall hangings, articles of clothing, bedspreads, small jean shorts, tablecloths, draperies, plant hangers and other furnishings to necklaces, anklets and bracelets. We have selected 10 macrame projects to inspire you this summer. Tell us which is your favorite in the comments section bellow.
Macrame Plant Hangers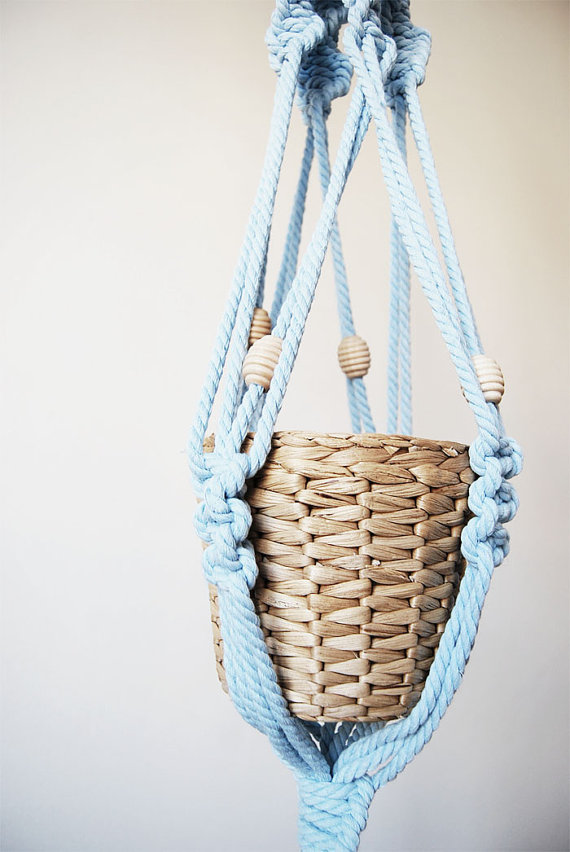 via theedit.com.au
This summer hang your plants in style! And that is in the 70's style. You can achieve this by making an awesome macrame plant hanger. You can find a great video tutorial on the link bellow the photo. If you don't feel like making a macrame plant hanger don't worry – you can always buy one. Still, we recommend you to use your creativity and make one (or more) on your own.
Macrame Fringe Table Runner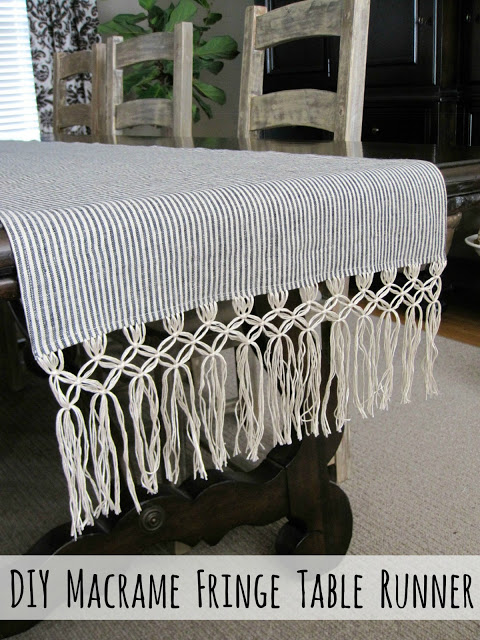 Make a plain fabric table runner look amazing by adding a beautiful macramed fringe on the edges. You can easily do that by following this tutorial we are sharing. It is detailed, with step-by-step instructions. You can make the runner by yourself, or simply buy one that you like and then add the fringe. The final result is stunning!
Macrame Dreamer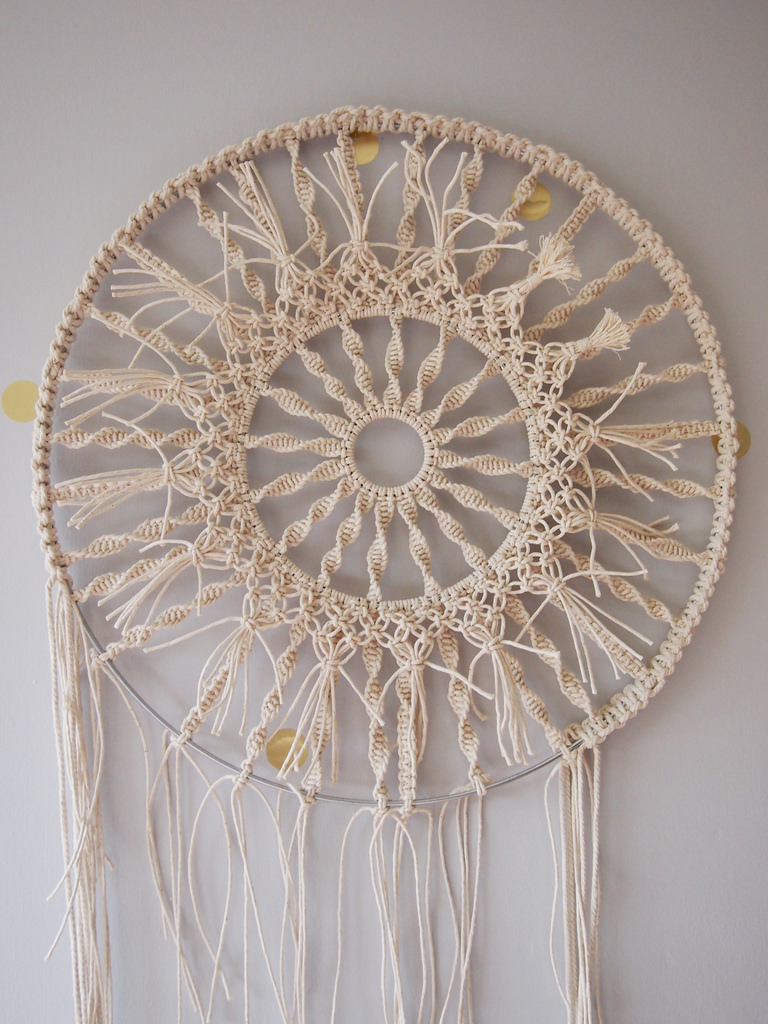 To make this beautiful macrame dream catcher you will need a 40mm ring, a 175 mm ring
and some twine. This tutorial we are sharing is very detailed and there are step-by-step photos and instructions so you can easily follow it. This macrame dreamer makes a perfect DIY gift that is both symbolic, beautiful and budget friendly.
Macrame Leather Keychain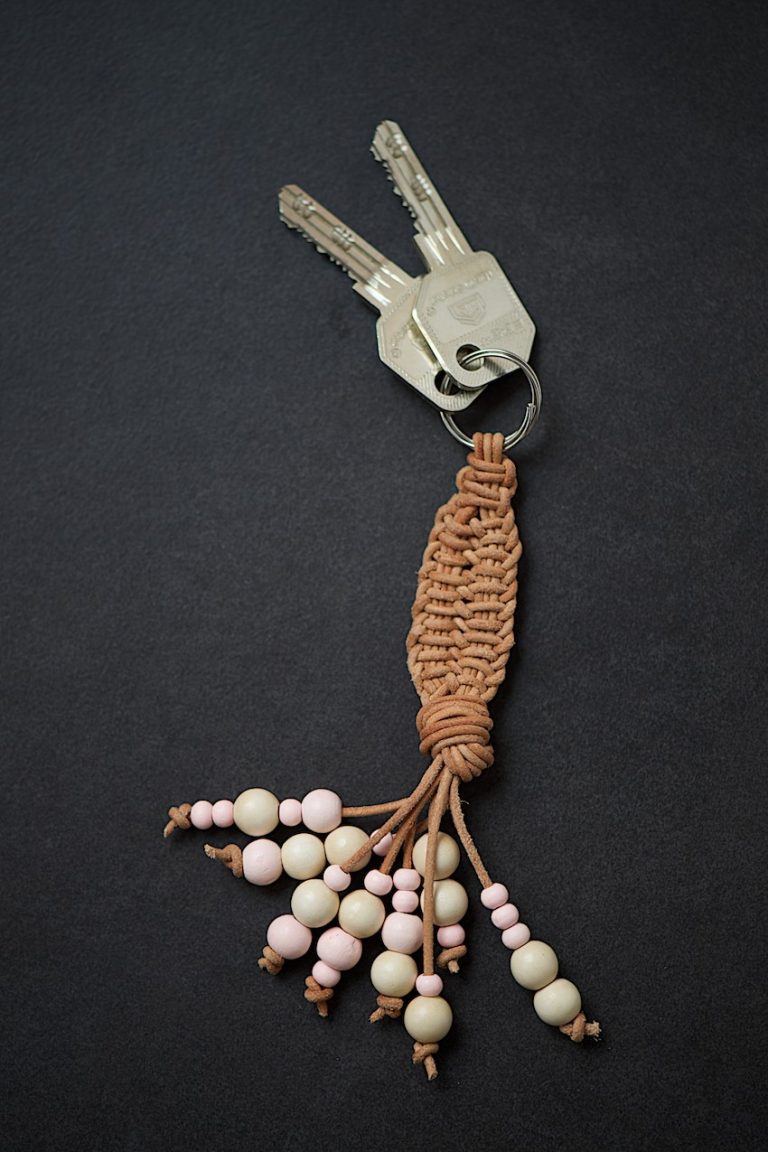 Get some leather cord and wood beads from the crafts store and make this awesome macrame leather keychain. You can make it for yourself or as a gift, especially if someone has a new apartment or a new car. For making this keychain you will need 1x 1.50 meter long piece and 3x 45cm long pieces of leather cord and about a handful wood beads with large enough holes to thread the cord through.
Macrame Hanging Basket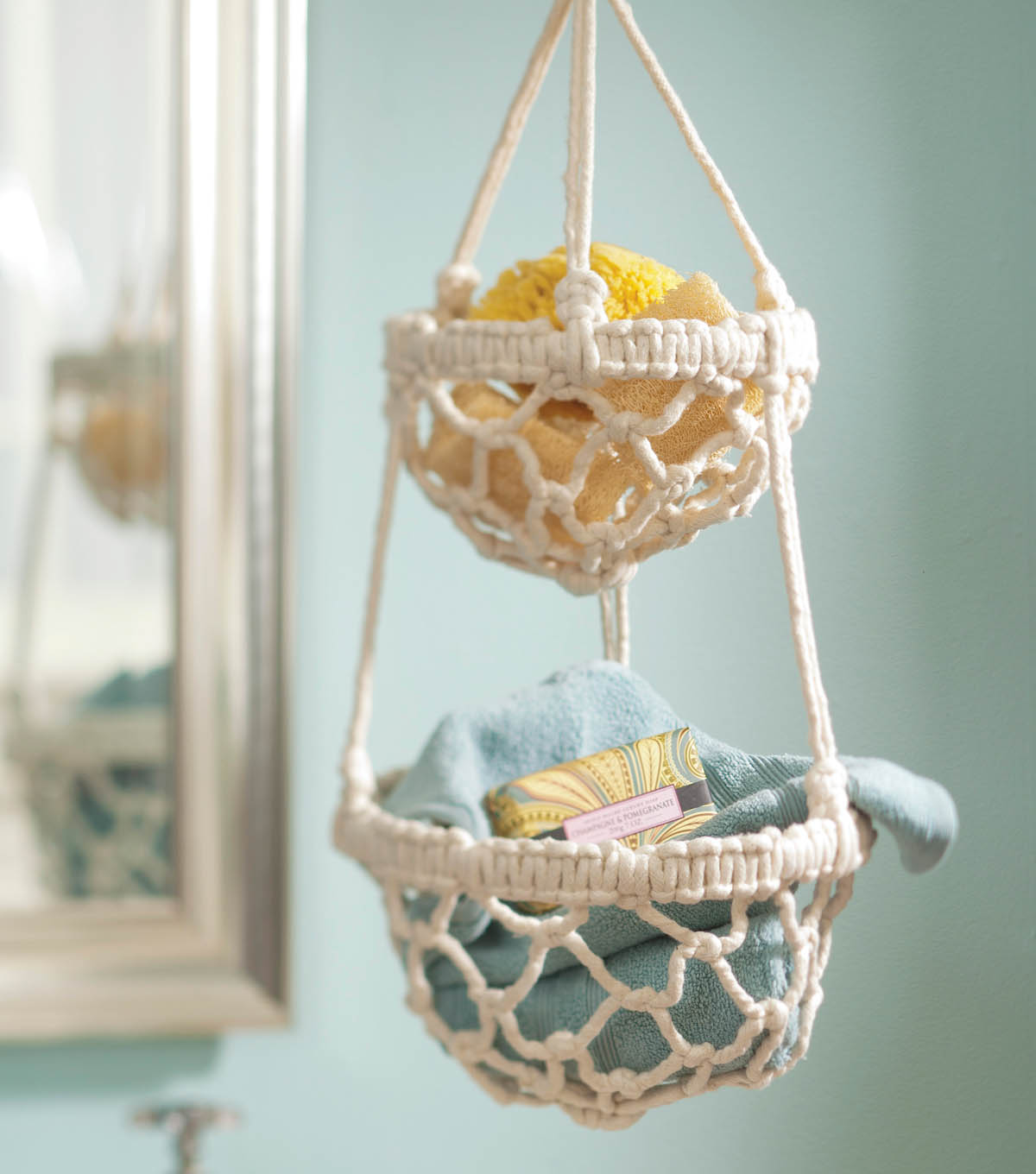 via joann.com
You don't have to have any experience with macrame for making this beautiful hanging basket, although you should be prepared that it will take you around 5 hours to finish it, But simply look at how fabulous it looks and you'll know it is totally worth it. To make it you will need 48 – 50 yards cotton cording, 8" embroidery hoop, 10" embroidery hoop, scissors, glue, scrap cardboard cut to 1-1/2"x3", measuring tape.
Colorful Macrame Yarn Garland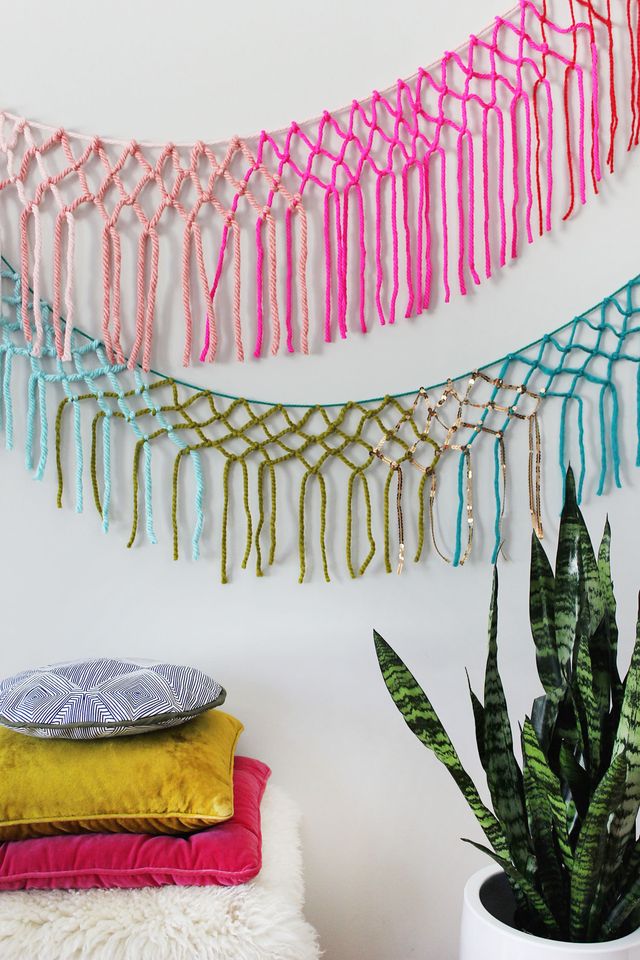 via shelterness.com
Here is a perfect way to add color to your party decor – make this amazing, colorful macrame yarn garland! This way you will add a pop of color without spending too much time or money. To make the garland you will need chunky yarn in similar thicknesses in a variety of colors, scissors, washi tape or push pins. When you have everything ready just follow this tutorial (on the link after the photo of the project) and you will have your garland in no time.
Macrame Wall Hanging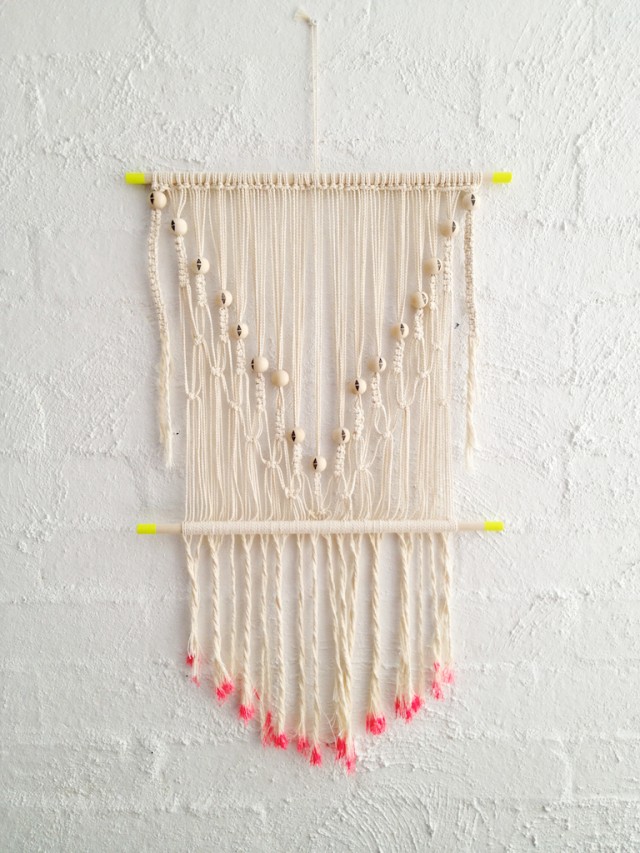 Make, or we better say knot, this cool wall art and you will add an amazing decoration to any room. You will need 70 yards of rope, a wooden dowel, paintbrush, scissors, painters tape, acrylic paint and large wooden beads to make this macrame wall hanging. We love the neon color details!
Macrame Bracelet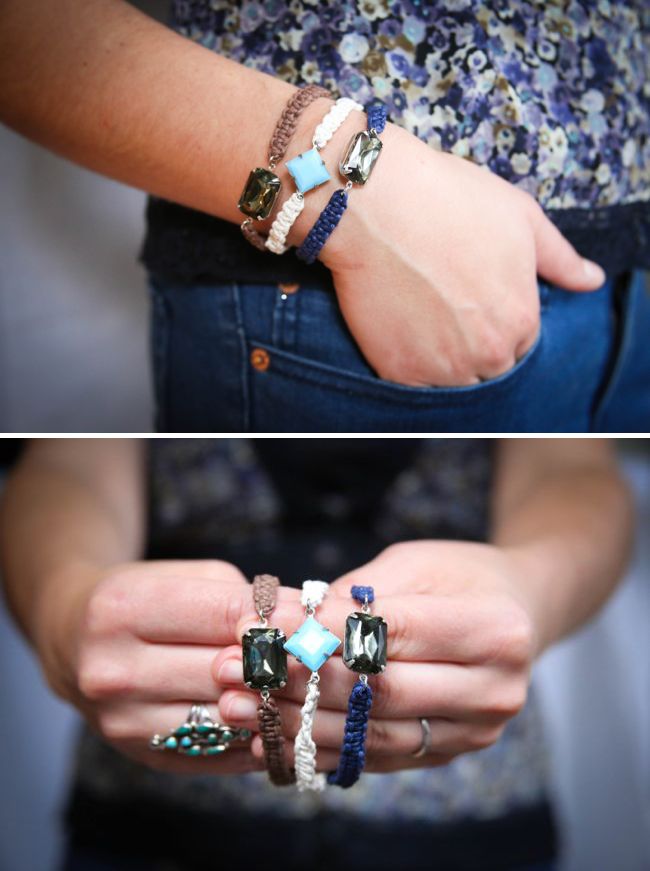 via hellonatural.co
Summer is the perfect season to sport some cool bracelets and these macrame ones look so awesome that we want to have a stack of them immediately! The fact that you can make these bracelets on your own makes them even cooler. What you'll need for making them is natural braiding cord, two small jump rings for each bracelet  and antique jewels with two loops (or beads of your own choice)
Simple Macrame Plant Hangers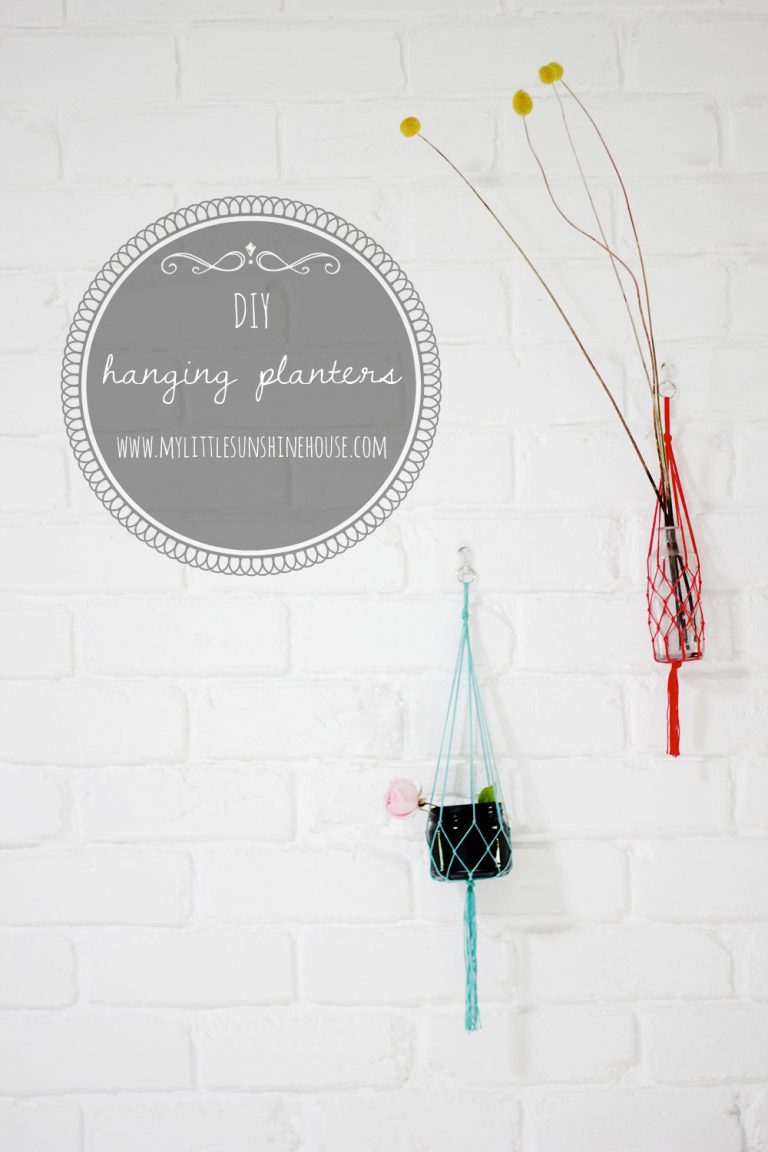 Macrame plant hangers are a cool addition to any balcony or patio, but they can be pretty expensive. Don't spend a small fortune on a few plant hangers when you can easily make them. The ones we are sharing here are so pretty and so simple you will instantly love them! Just find some beautiful coloured cotton or viscose yarn and start knotting!
Orchid Dyed Macrame Planter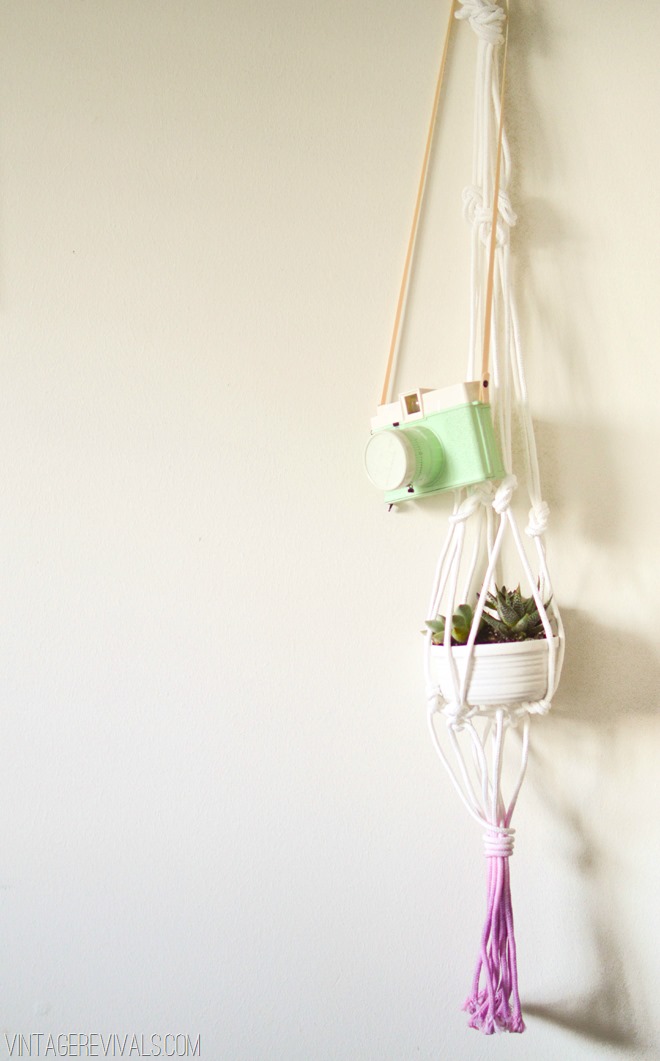 We are finishing this round-up with an easy, orchid colored planter that we simply love! To make this planter you will need 1 package of 3/16'" cotton clothesline, 1 container for your cute little plants, 1 container of purple rit dye and 1 container of fuschia rit dye. If you have all the supplies, you should simply follow the detailed tutorial and voila – your beautiful planter will look perfect!
---
---