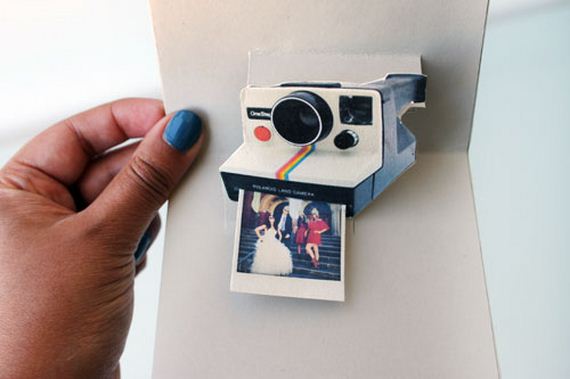 Cool Ways to Upcycle Old Photos
Cool Ways to Upcycle Old Photos
---
1. Polaroid pop up card. Have you stumbled across an old print of you and your friends that made you laugh? Share it with them by turning it into a hilarious birthday card! When the little Polaroid camera pops up and they see the image, they'll get a giggle out of it too. See how it's done on Brit + Co.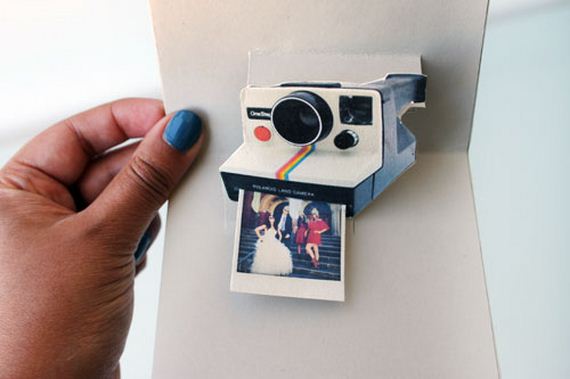 2. Magnetic photo calendar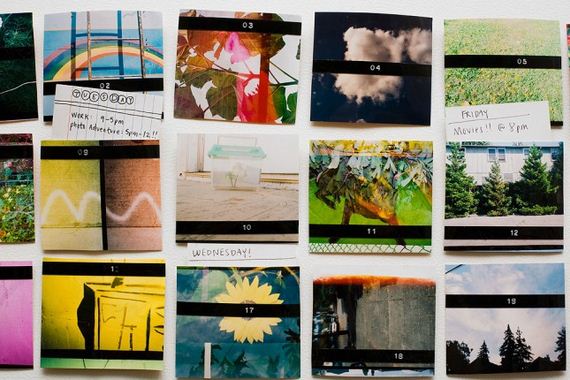 Do you have many prints or random old photos that aren't currently being put to good use? If you have around 30 of them then you have just about everything you need to make this awesome magnetic photo calendar! Number them with a label maker and keep cue cards or strips of card stock on hand to write notes in and slide behind the pictures. Photojojo shows you how to make it.
3. Ceramic photo tiles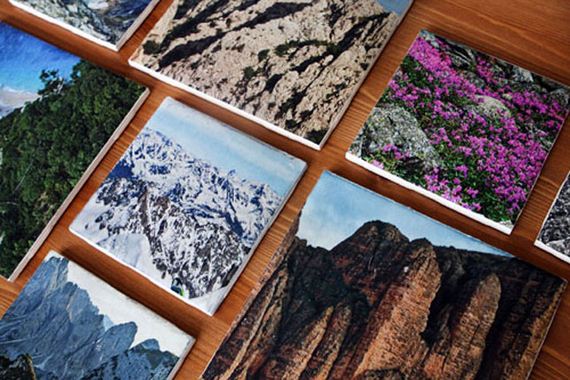 Brit + Co. shows you how to use old photos to make adorable, bright ceramic photo tiles. You could use these for any number of things, from simple wall decor to tiling the floor or a counter top in your kitchen!
4. Glowing house decor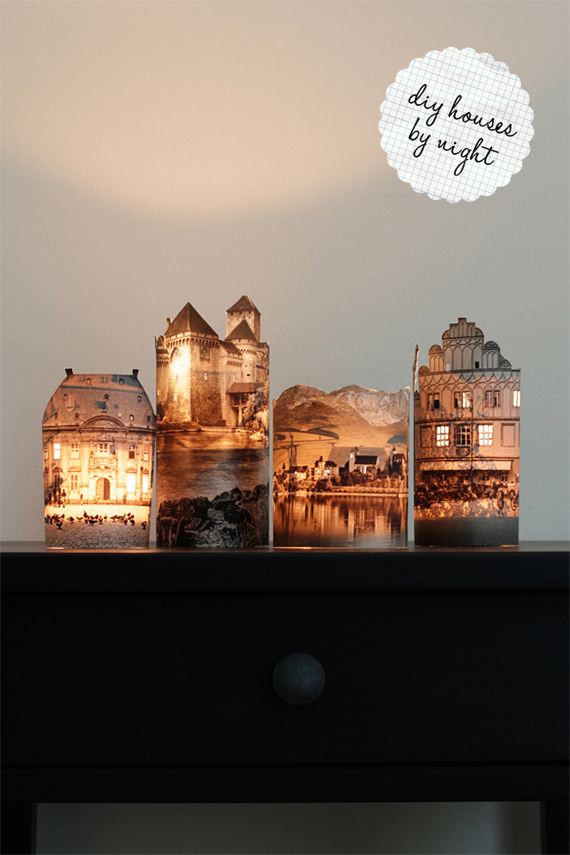 Fellow Fellow suggests using old photos of buildings, beautiful venues, and historical landmarks to build 3D paper models. Next, backlight them with electric tea lights or small white string lights and let the buildings glow as though people are inside!
5. Photo transferred custom pillows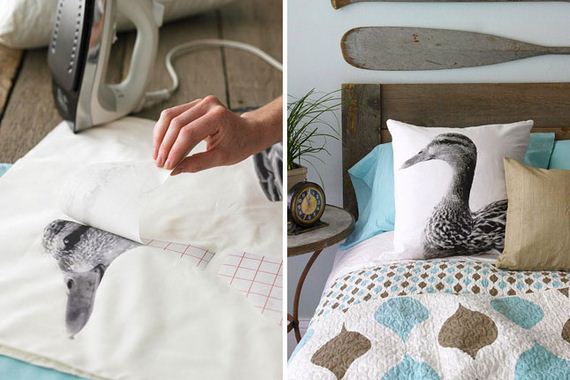 Photo transferred iron patches are an amazing tool for creating custom clothing, bedding, and other material! BHG shows you how to turn a picture into an iron patch to create a pillow featuring any image you like.
6. Polaroid charm necklace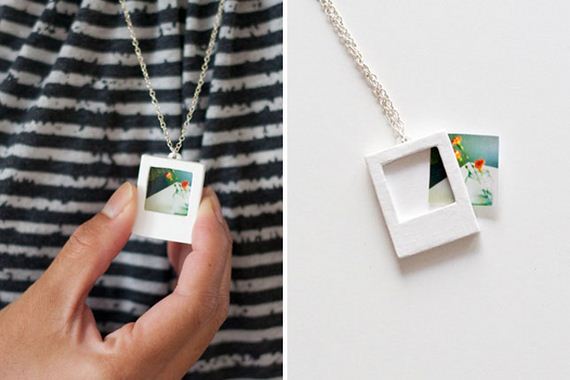 Do you have a tiny copy of a print or picture? It sounds like it would be perfect for creating this adorable faux Polaroid picture necklace by Dot Coms For Moms! If you have more than on mini print you could even switch out the image depending on your outfit.
7. DIY canvas portrait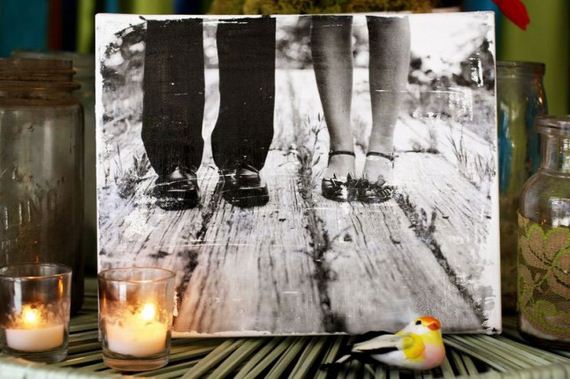 A Beautiful Mess reminds you that sometimes a minimalist project is the most stylish. Take a large print of an old photo and transform it into a piece of canvas wall art to make a decor piece that is simple and to the point, but with an air of nostalgia.
8. Pop art washi tape wall art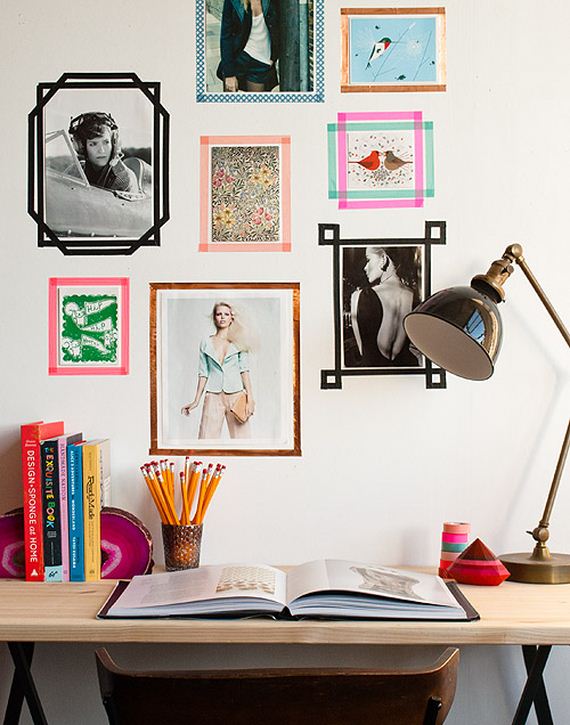 Design Sponge has the perfect solution for old pictures that speak to you more for their style than their personal value. Washi tape frames stuck down in interesting geometric shapes will turn the images into wall art instead of just a regular picture display!
9. Photo lollipops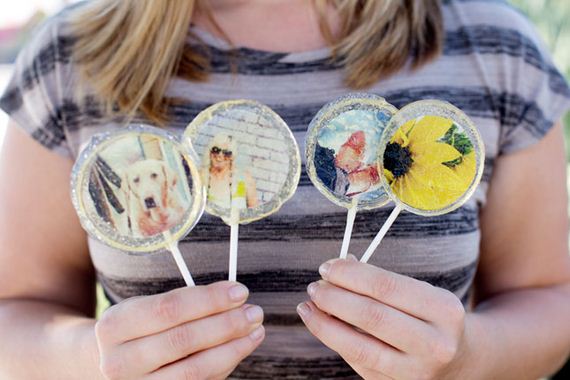 Photojojo guides you through the steps for creating actual lollipops that contain a picture you like in the middle of the candy! Don't worry, you don't actually have to eat the paper.
10. Envelope liners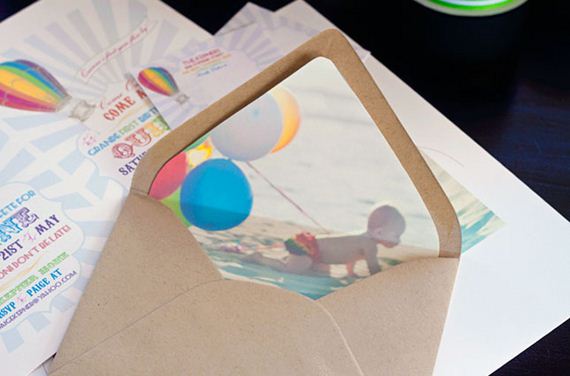 Paiges of Style knows that pictures are sometimes best shared rather than just hung on a wall. If you've found a print that you think your friend would love to see, surprise them with it by lining the envelope of their birthday card with it so they get a wave of nostalgia when they open it and pull the card out.
11. Fabric photo pockets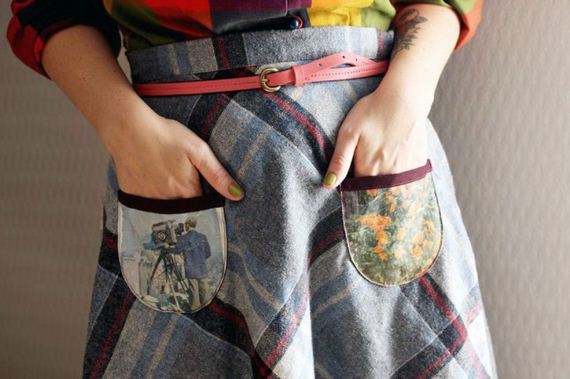 A Beautiful Mess shows you an awesome technique for transforming old pictures into fashion statements by making them into little pocket patches. You don't have to put those pockets on a skirt, but it sure looks cute!
12. Glowing photo spheres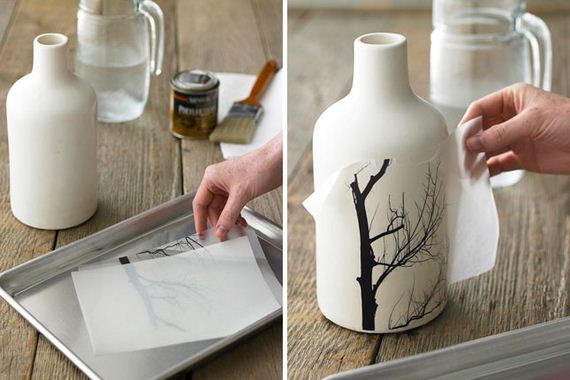 BHG shows you step by step how to copy an old printed image and transfer it onto a ceramic or glass surface in order to create a glowing candle display.
13. Memory candles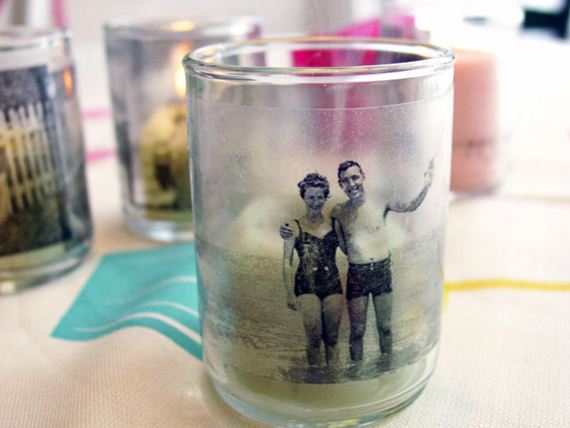 Do you love the idea of photo candle display but you're set on using your actual personal photos rather than just scenery pictures? Inspired Ideas Mag shows you how to transfer an image onto the surface of a glass candle holder in a way that's slightly transparent so that the picture glows from behind when you light the candle.
14. Photo pendant jewelry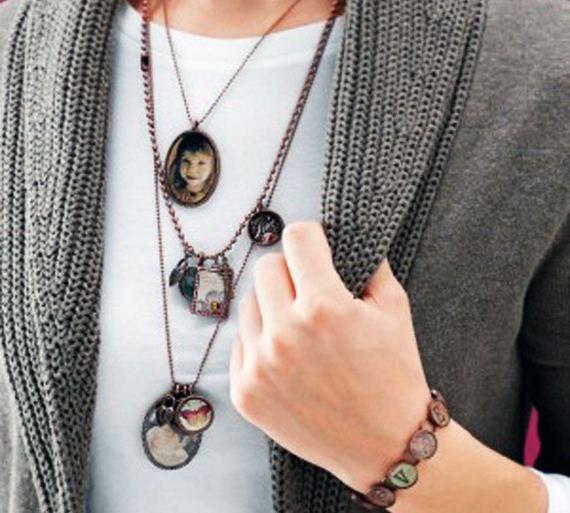 Whats even better than keeping a small cut out photo in a locket? Showing the photo off outright in the middle of a shaped pendant, of course! Love The Country shows you how to make these adorable photo pendants in all different sizes.
15. Family photo bookshelf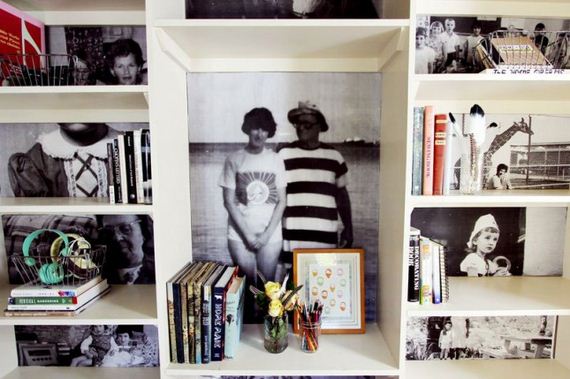 Are you looking for a way to display large family prints in a very unique way? A Beautiful Mess suggests lining the back of a bookshelf with them! They'll become a central piece in the space and visitors will love looking at them!
---
---