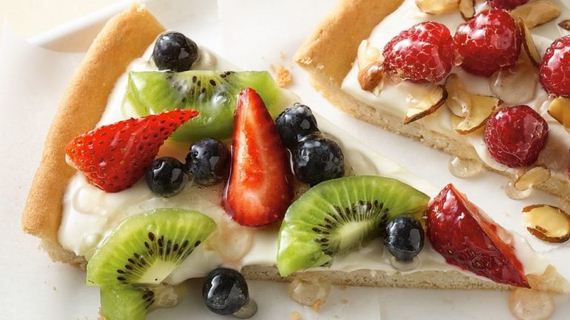 Delicious Dessert Pizzas
Delicious Dessert Pizzas
---
Check out these delicious kinds of dessert pizzas to whip up this weekend; cinnamon, fruit, chocolate and more!
1. Cinnamon Streusel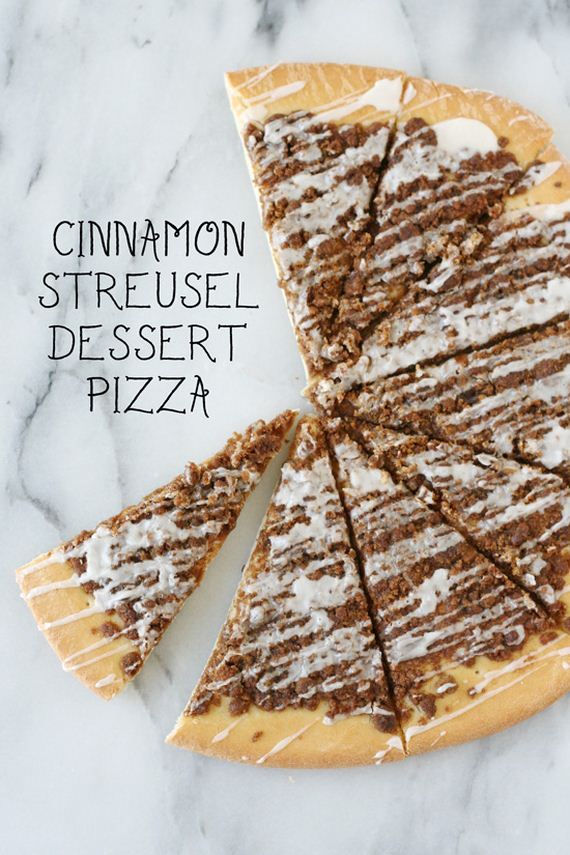 Glorious Treats made a cinnamon streusel dessert pizza complete with icing drizzle that will hit the spot just right. Whip this pie up in the fall or winter with a side of warm coffee.
2. Fruit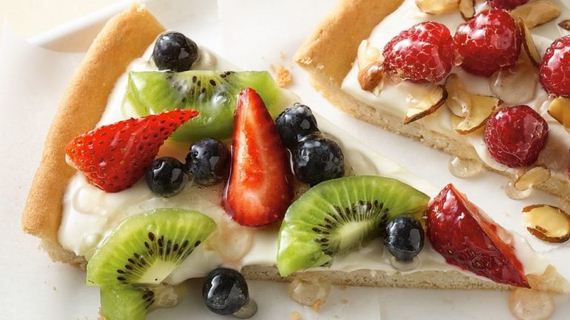 Pillsbury shows us how to make a super simple, classic fruit pizza. With a sweet, yogurt spread and our favorite fruits, this one is fun to make and "decorate" too!
3. Berry Brownie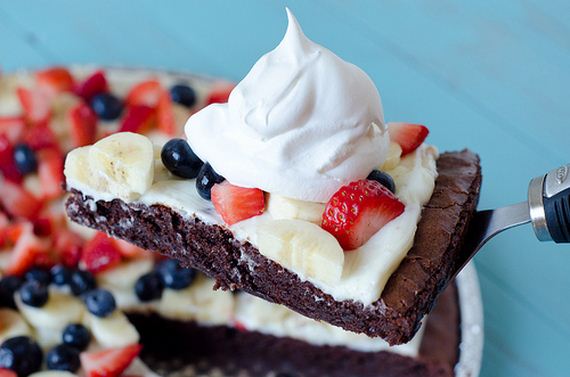 Seeded At The Table make a brownie pizza that we want to dive right into. Don't forget the whipped cream on top or extra berries.
4. Oreo Banana Cream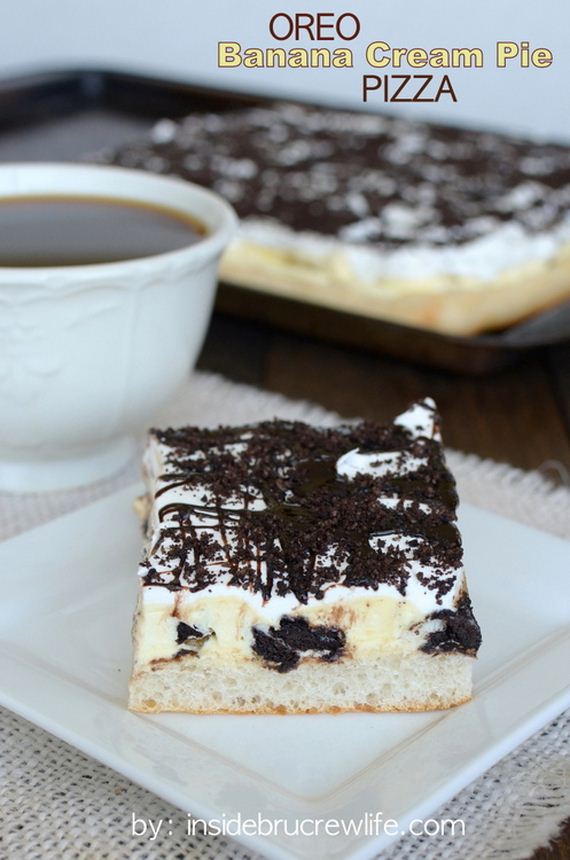 One of the more unique creations on the list. This Oreo banana cream pizza will become a quick family favorite. (via)
5. Chocolate Hazelnut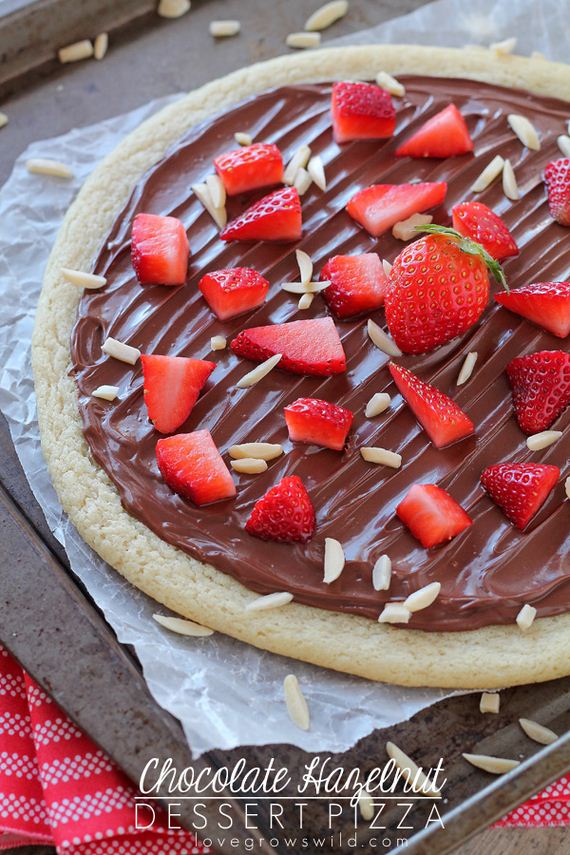 Start with a sugar cookie bottom and ending with some strawberries on top, this recipe from Love Grows Wild is a favorite. Who doesn't love Nutella?
6. Toffee Crunch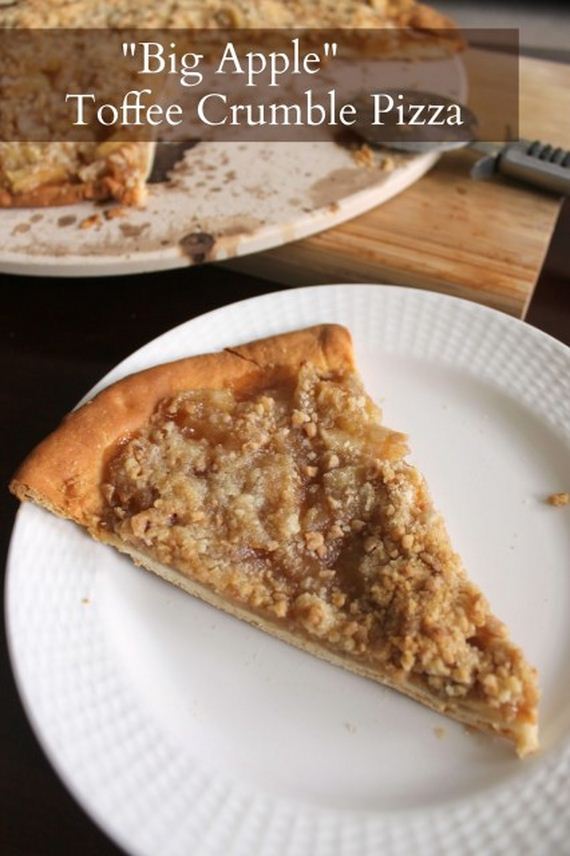 The Kitchen Prep made a toffee crunch pizza that we're drooling over too. It involved apples, so you're getting a delicious variation on a classic apple pie.
7. Raspberry Brie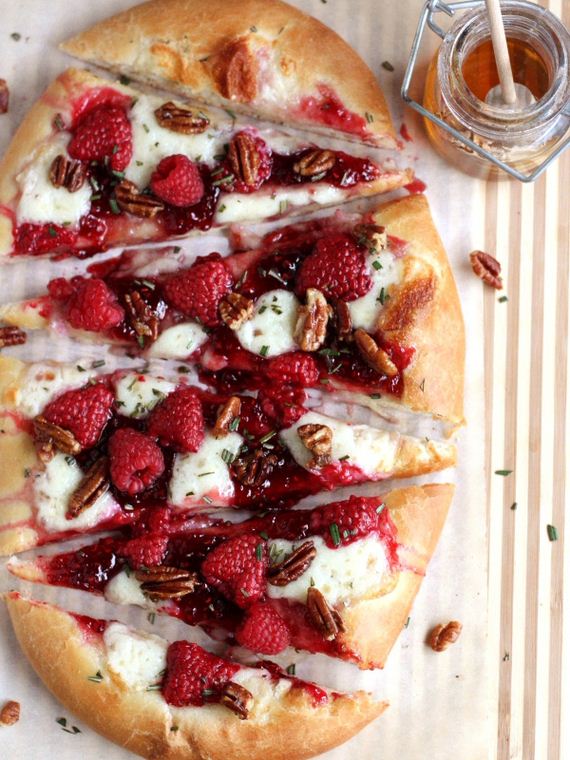 One of the more sophisticated dessert pies on the list, Completely Delicious had fun making this beauty. Brie, rosemary, walnuts and raspberries come together quite nicely here.
8. Apple Crumble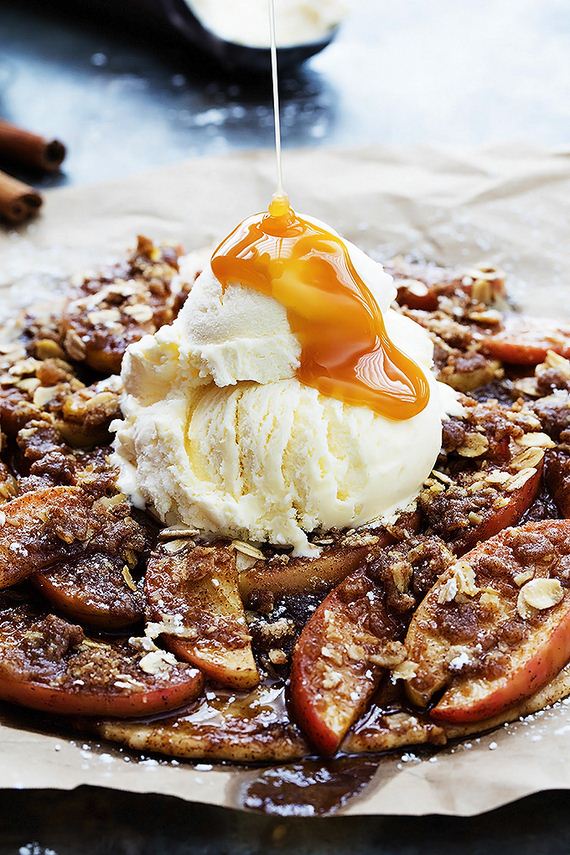 Without the toffee crunch, this is a bit similar to the recipe above. Creme De La Crumb added vanilla ice cream to their apples though and we're in love.
9. Cookies & Cream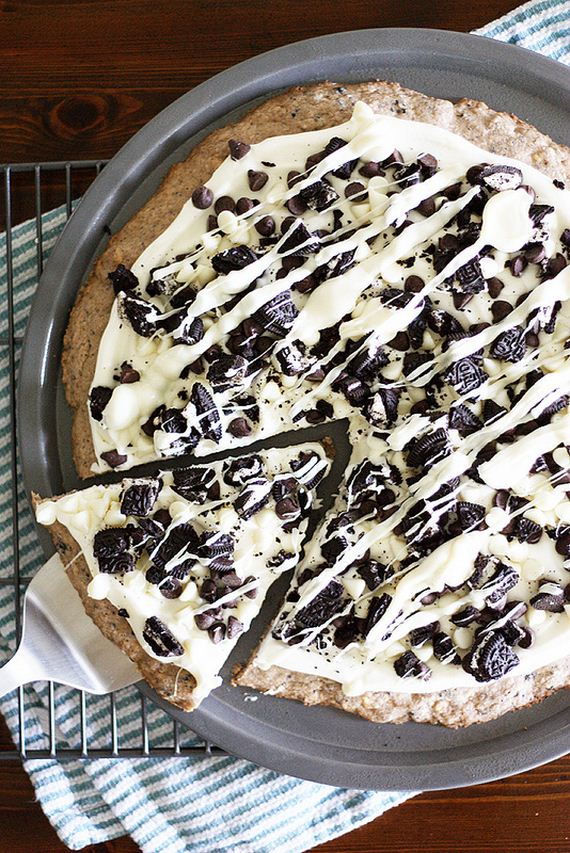 Girl Versus Dough took cookies and cream and turned it into dessert pizza inspiration for days! Take a slice of this beauty and add a glass of milk.
10. Oreo Fudge Brownie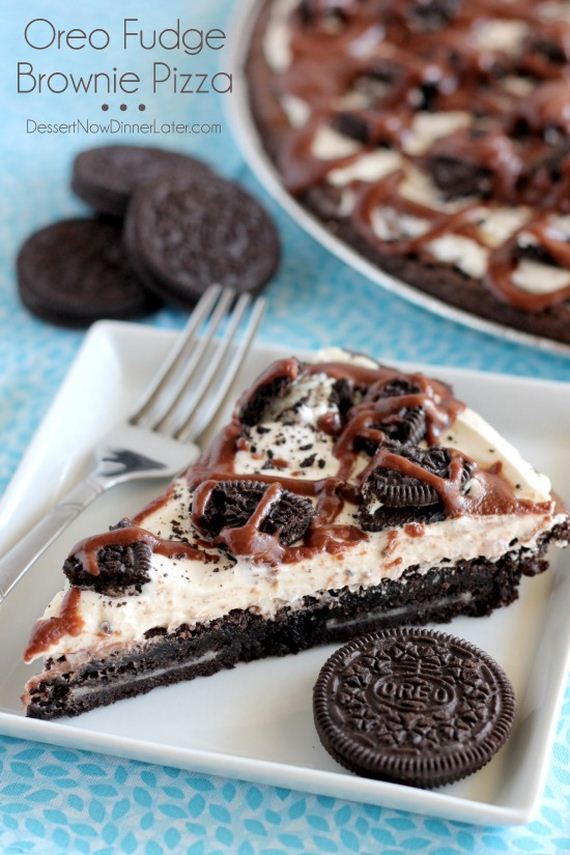 Dessert Now, Dinner Later combined Oreos, fudge and brownies in their latest concoction. And it'll be hard for anyone to resist a bite.
11. Raspberry White Chocolate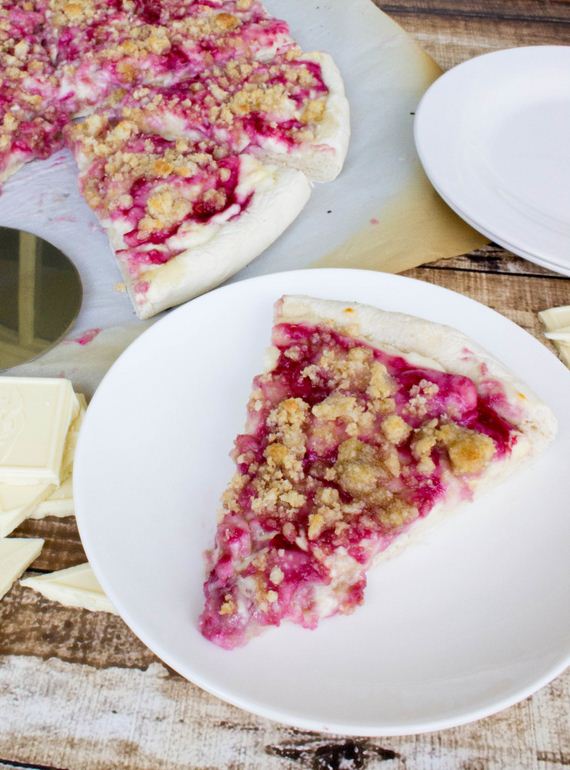 Raspberries and white chocolate are a classic combination. And Sugar Spun Run took that delicious duo and turned it into a pizza!
12. Pumpkin Streusel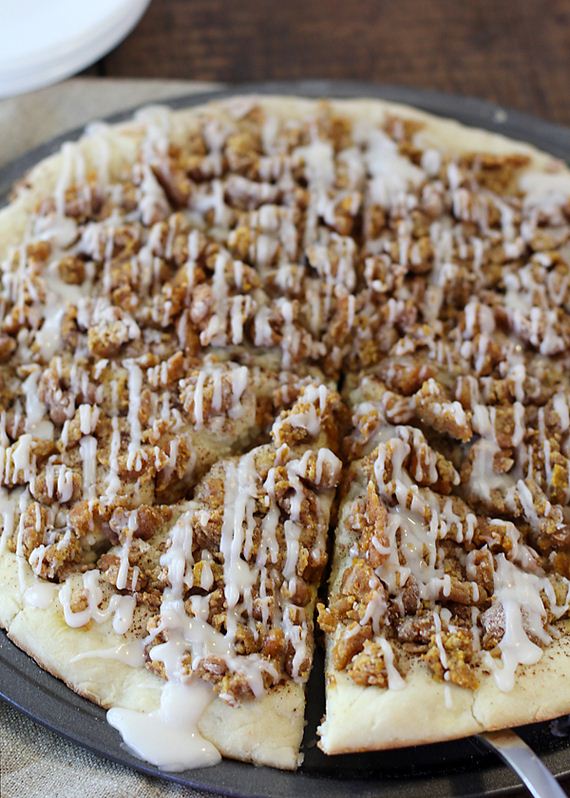 If you're a fan of streusel, you'll be a fan of this pumpkin variation. Whip it up in the fall with help from Busy Mommy.
13. Oatmeal Chocolate Chip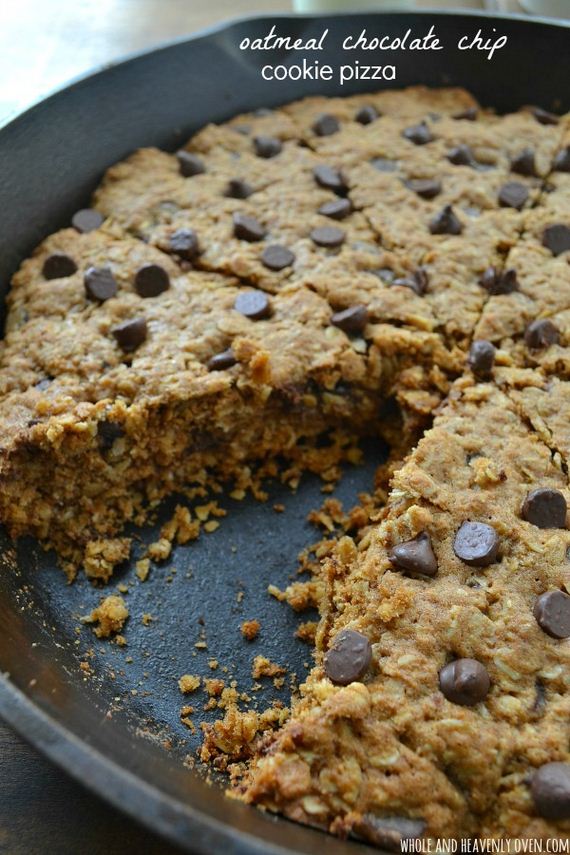 Here's another personal favorite on the list. If you're a fan of oatmeal chocolate chip cookies, then turn that bite into something a bit grander with help from Whole and Heavenly Oven.
14. Rocky Road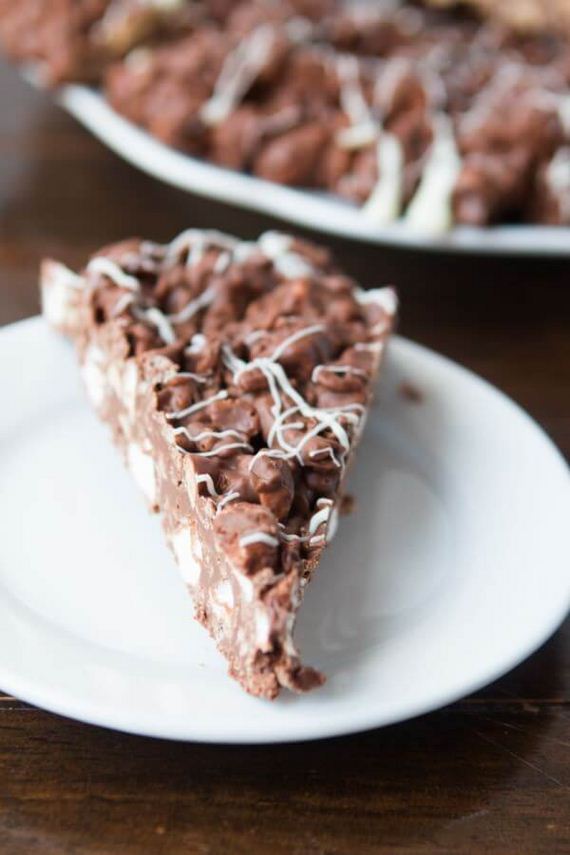 Oh Sweet Basil took Rocky Road elements and turn it into a slice of heaven. Pizza-cut but chocolate bar-inspired, you've got to try this one out!
15. Watermelon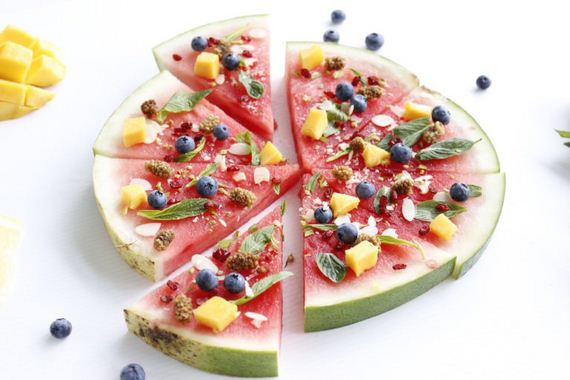 Of course if you want something a bit healthier, check out this idea from The Fit Foodie. It all starts with a perfectly slice watermelon and goes from there.
16. Chocolate Chip Cookie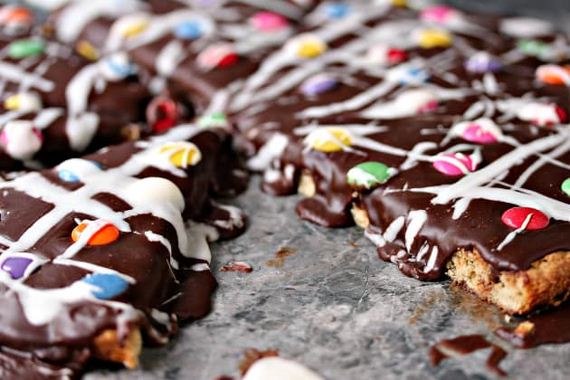 Food Fanatic took a chocolate chip cookie and dressed it up a bit. Chocolate and M&M candies made it extra-specially delicious.
17. Bananas Foster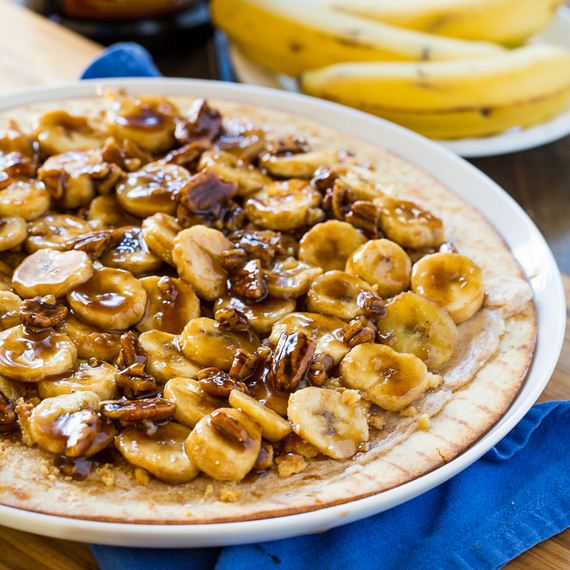 You can even make bananas foster into a dessert pizza for everything to try. Visit Spicy Southern Kitchen for all the major details.
18. Peanut Butter Cup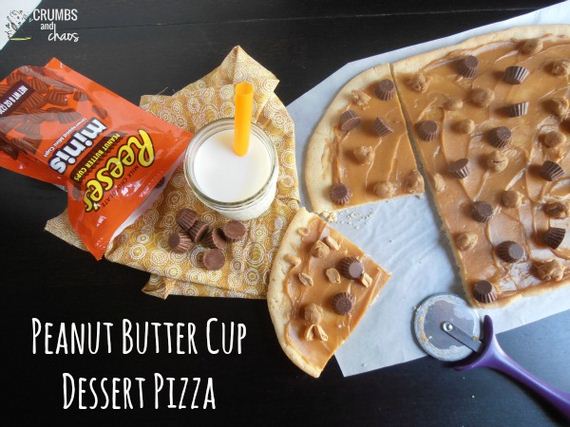 Crumbs and Chaos took some Reese's and used the favorite candy as inspiration. A layer of peanut butter is all you need to get started.
19. Pumpkin Cream Cheese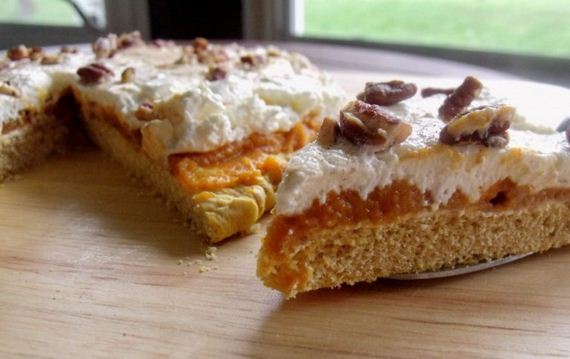 Cindy's Recipes went the pumpkin route too. Inspired by cheesecake and our favorite autumn flavor, experiment in the kitchen with this one.
20. Creamy Cookie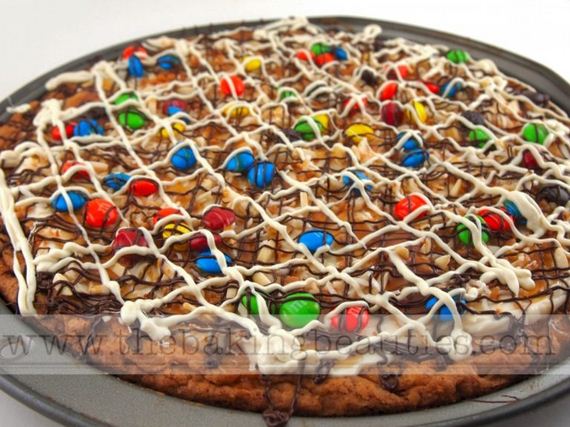 Faithfully Gluten Free made a yummy, creamy cookie pizza that we're loving – especially how fun the toppings are. And it's gluten free!
21. S'Mores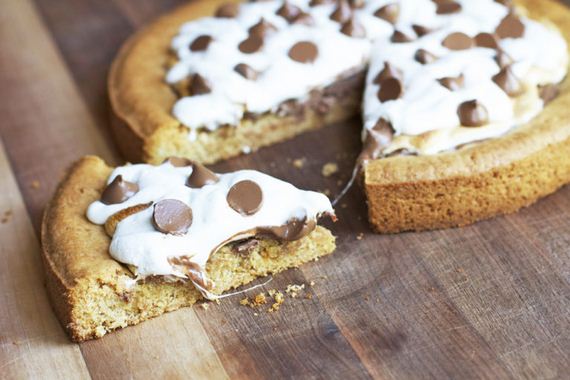 And finally, if you visit Lily Shop you'll learn how to top your pizza off with some beautiful, delicious s'mores. Don't forget to toast your marshmallows!
---
---