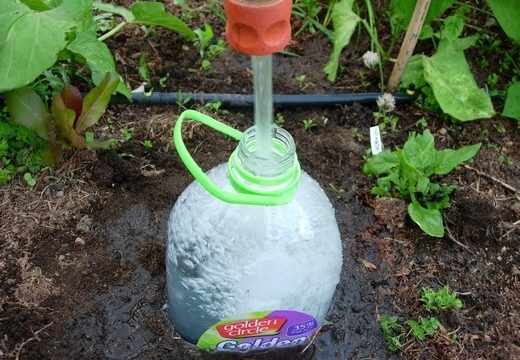 DIY Drip Irrigation
DIY Drip Irrigation
---
Look through these 12 DIY watering systems and discover how to install a drip irrigation system in your home garden.
Raised Bed Drip Irrigation
Step-by-step pictorial instruction will guide you through installing this self-watering system in a raised bed garden. The hardware is already pre-assembled and the system can be added on to as desired. It doesn't get much easier than this. You may also like to see diy self watering planters.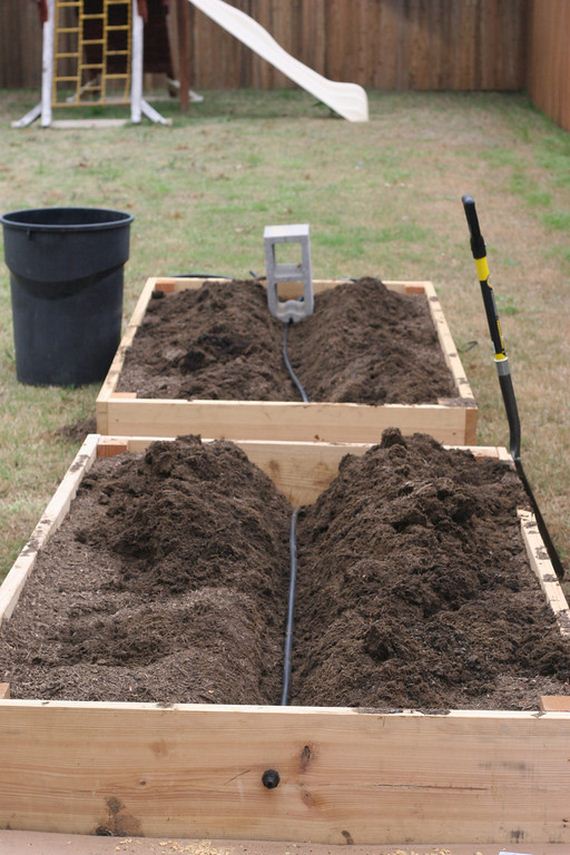 Automatic Watering System
Perfect for the busy gardener who may be prone to under-watering or over-watering. This DIY system is automated and takes all the guess work out how how much water the garden needs.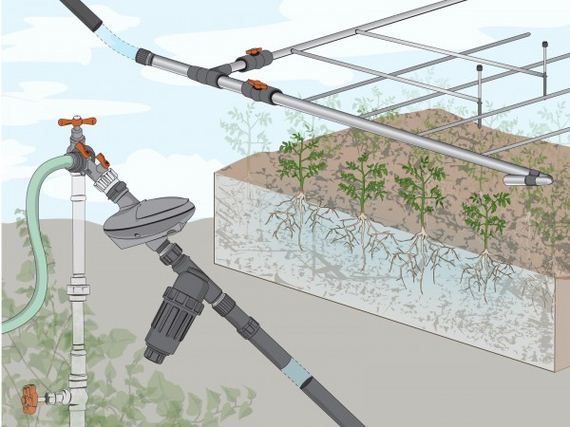 Above Ground Drip Irrigation
This is a great DIY above ground watering system to install in an established flower garden. No digging or underground installation involved and your plants will thank you for it.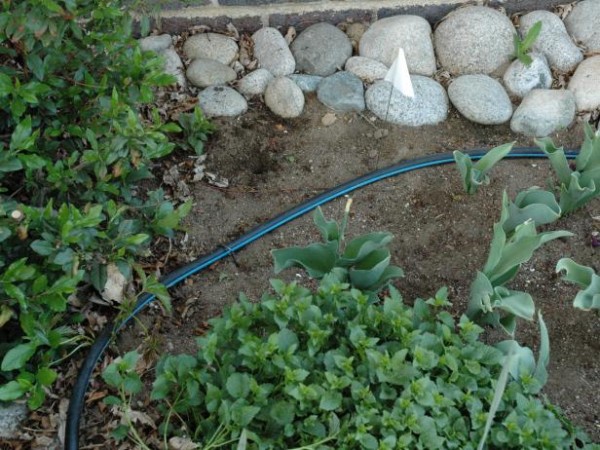 Container Garden System
Vegetables, fruits and flowers grown in containers dry out quicker than those grown in-ground. To free up your time and keep container plants well hydrated, install this homemade drip irrigation system and keep your garden pots filled moisture and happy plants.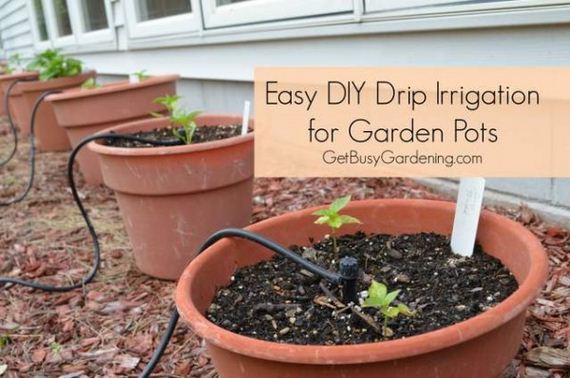 Timed Drip Irrigation System
Here is a system that allows you to have a life away from home and grow fresh vegetables. Once this DIY plant watering system is installed, you can set the timer and leave home for a few days without worry. Your plants will stay well hydrated in your absence.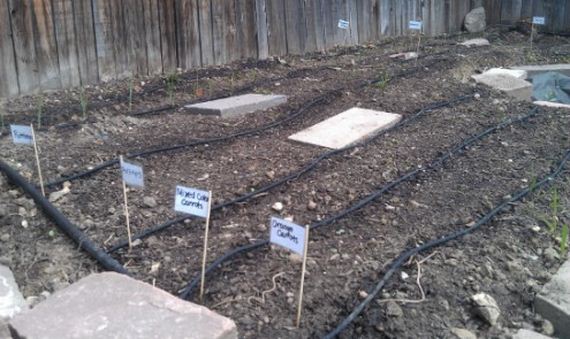 Overhead Sprinkler System
This DIY system comes from Home Depot and the instructions make installation fast and easy. Give your garden plants a drink from over head with this sprinkler system. You may also like to see diy sprinkler system.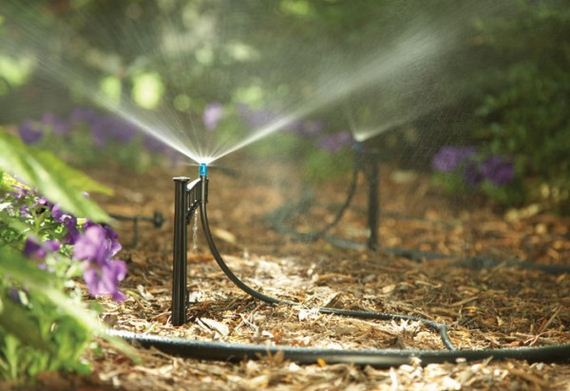 Mirco Irrigation System
This plant watering system keeps hanging baskets looking fresh and vigorously growing all summer. Also use this micro irrigation system for container gardens.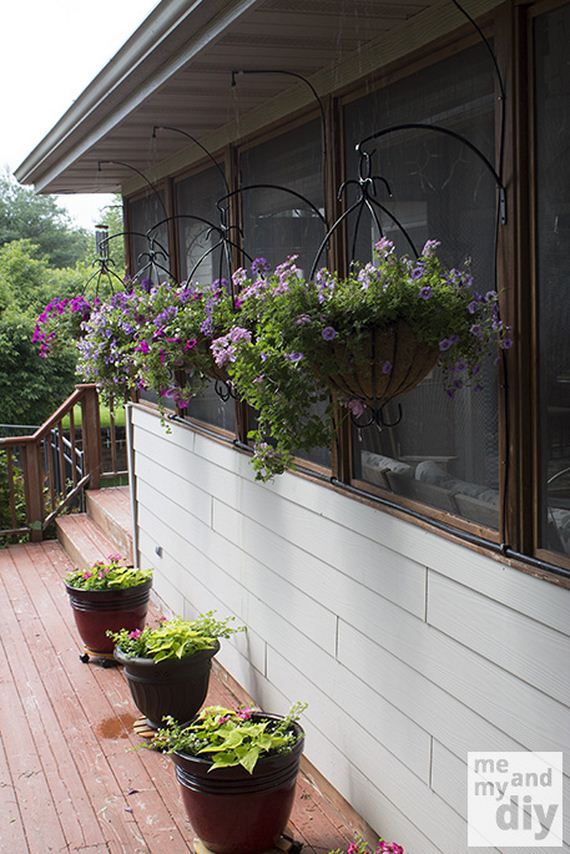 Bottle Drip Irrigation
Simple to install, inexpensive and a great way to recycle plastic bottles. Just punch a few holes in the bottom half of a large plastic bottle, bury the bottom half of the bottom between plants in the garden, then fill with water.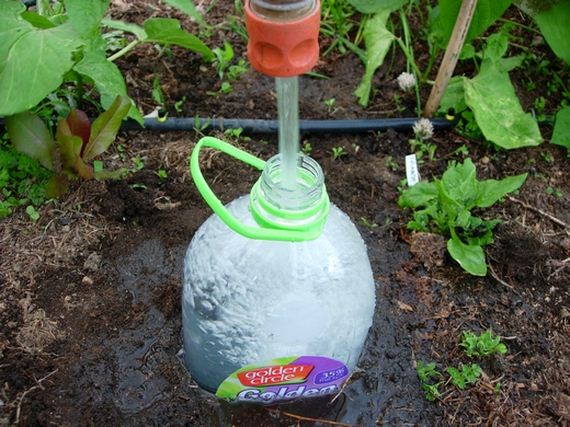 Drip Irrigation For Under $10
Cheap, easy to fabricate and perfect for gardeners who like to grow vegetables in containers and want to save time and money. See the complete guide and video tutorial at Eat Drink Better.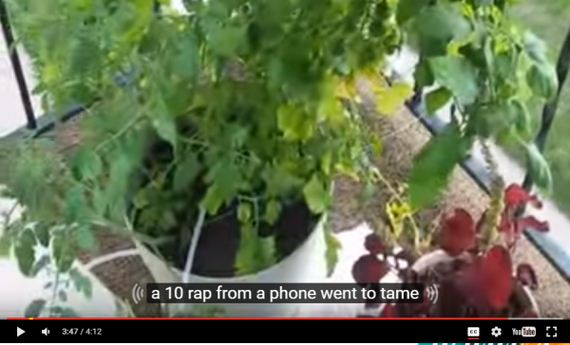 PVC DIY Irrigation System
A great little system that saves time and water in the garden. PVC pipe is easy to work with and will last for years, and this irrigation system uses water efficiently so less water will be needed.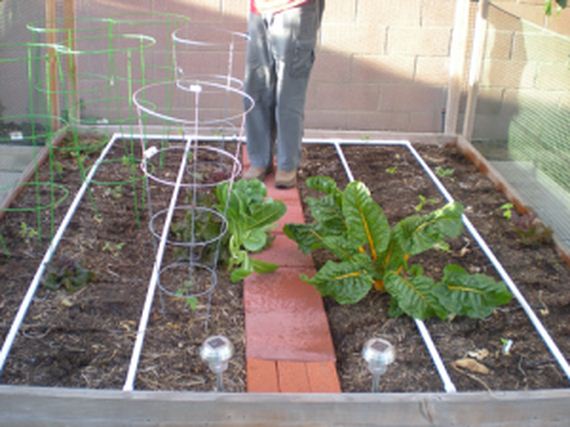 Bucket System
Unique and efficient way to keep plants hydrated. A bucket of water, gravity and a couple of other inexpensive components is all you need to create the self watering system.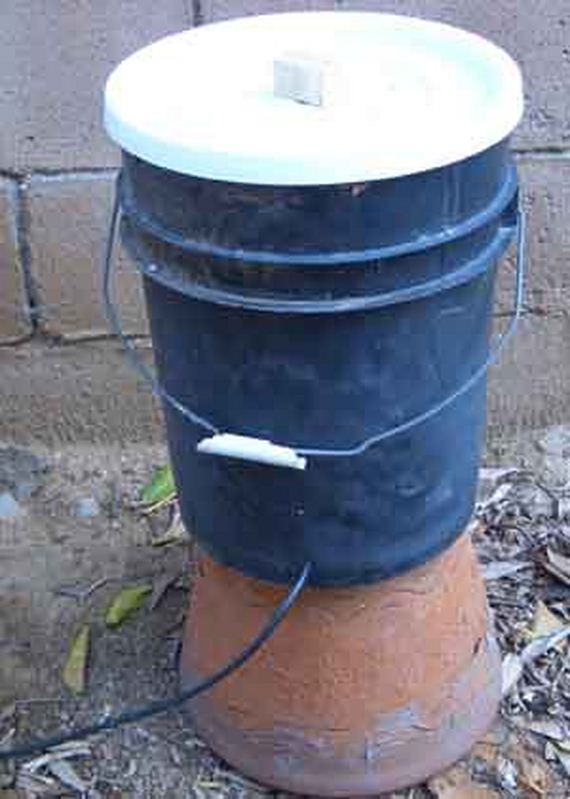 Base Watering
This DIY system will deliver water right to the base of plants so less water is lost through evaporation. Keeping the plant leaves dry will also help prevent a host of diseases so plants will stay healthy and well hydrated.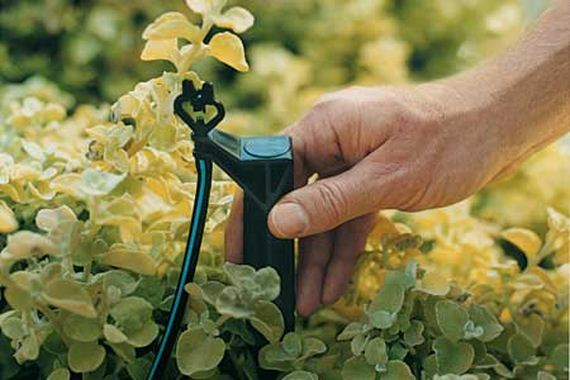 ---
---