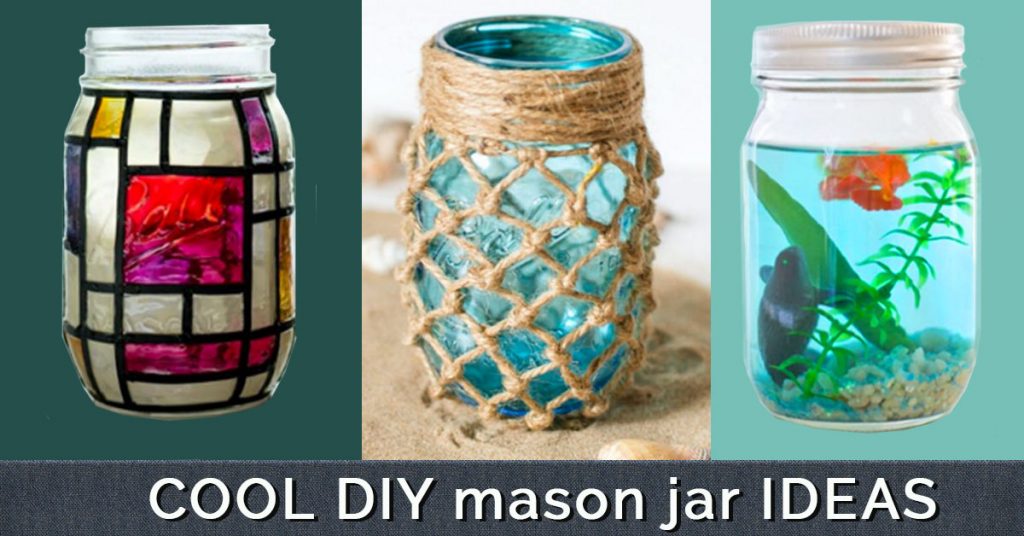 DIY Mason Jar Crafts
DIY Mason Jar Crafts
---
All mason jar crafts are not created equally. See what you think of these fun DIY mason jar ideas.
1. Mondrian Inspired Mason Jars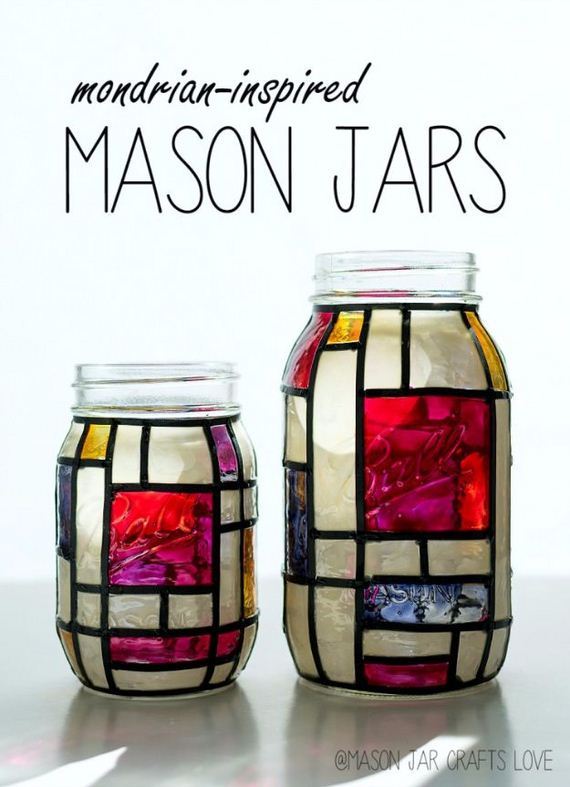 Mason Jar Crafts Love has some really cute crafts ideas these days. Call me impressed. Their mason jar projects just get cuter and more creative. Mondrian jars like this are not hard to make. Decorate your room with a shelf of several of these fun artist inspired DIYs.
2. Dream Jar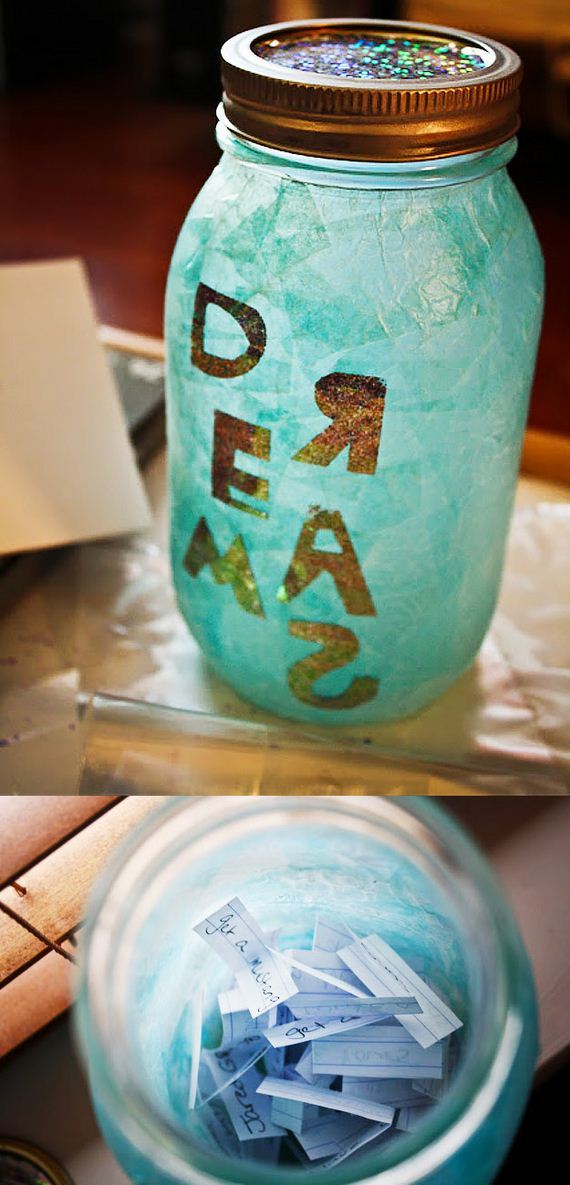 Ever heard of dream jars? This clever craft is pretty but also serves a neat function – you write down your dreams and store them in the jar. Learn how to make this cool DIY project for your room. Easy and quick but beautiful, this jar makes a nice gift idea for girlfreinds, too!
3. DIY Fancy Mason Jar Tumbler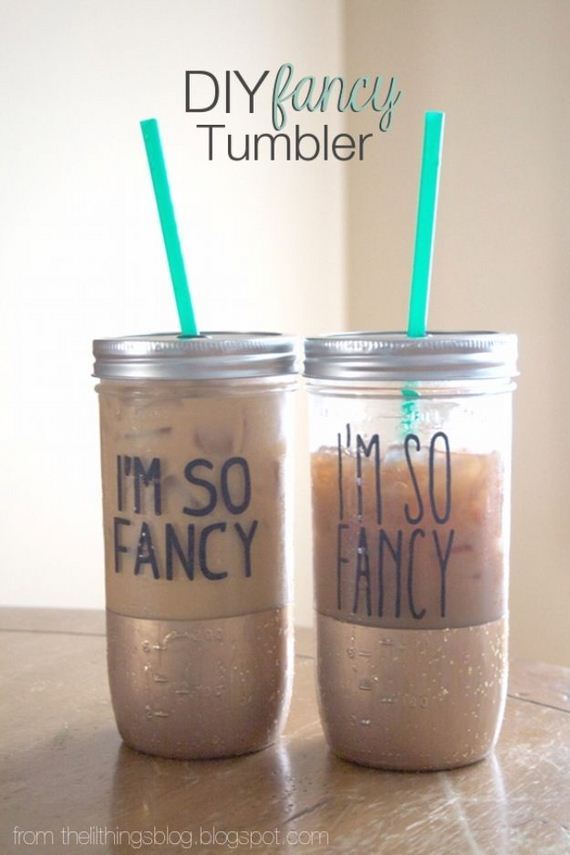 Better than a Starbucks tumbler, this fun golden mason jar coffee cup is one of a kind. Personalize it with your favorite words or of course, "I'm so fancy." I think this is a super Mother's Day gift idea or fu Valentine craft for friends.
4. DIY Lace Mason Jar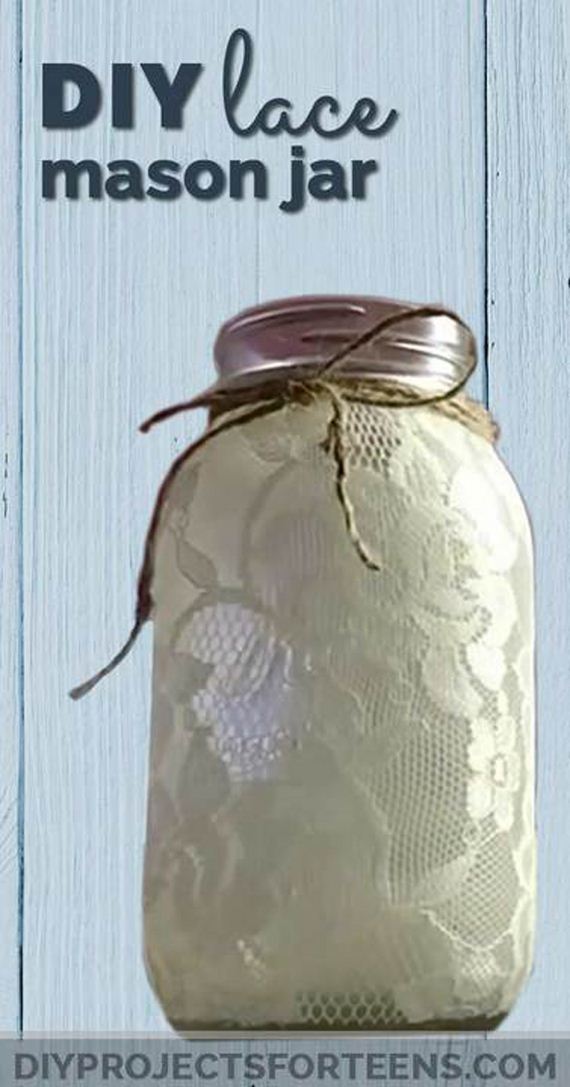 Looking for some romantic DIY room decor. This fun and easy DIY idea uses Mod Podge and lace fabric to make a pretty mason jar luminary.
5. Fishnet Wrapped Mason Jar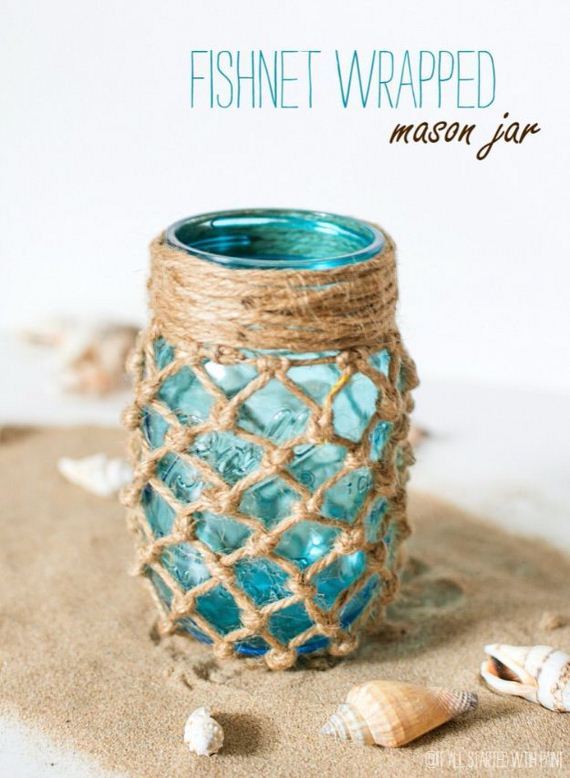 I just painted my computer room (closet, rather) a light shade of aqua and have been thinking blue mason jars would be pretty on the desk. I found this craft idea last week and just love it. I don;t think it has to necessarily be a beachy look, either. It would make cute beach house decor, but I think this creative mason jar craft is cute for a teen girls bedroom. The tutorial is super, too, and shows you exactly how to tie the knots for this neat look. Place a candle inside , use it as a pencil cup or storage for small craft items.
6. Lettered Mason Jars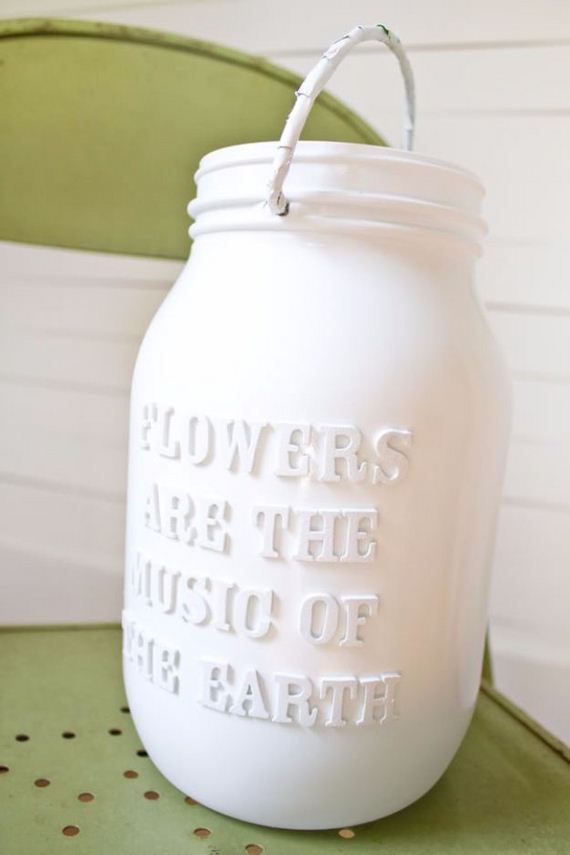 7. Mason Jar Aquarium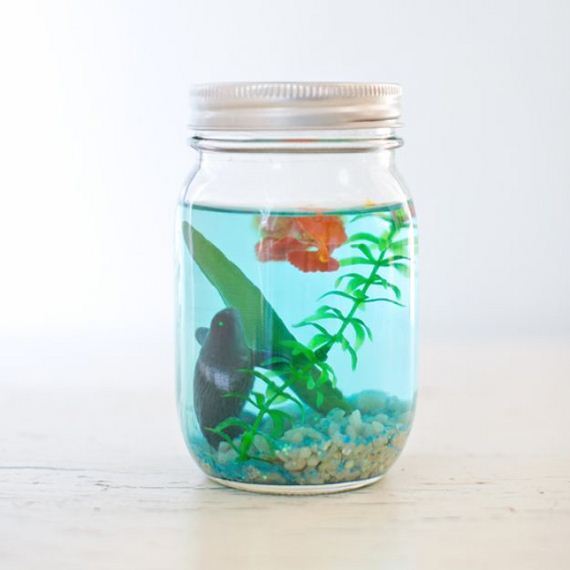 Looking for a fun mason jar idea for kids to make at home? Tween girls, but also younger ones and even adults will love this crafty aquarium that shows off your fish in a simple, easy and cheap way. Cute, too!
8. DIY Star Etched Mason Jar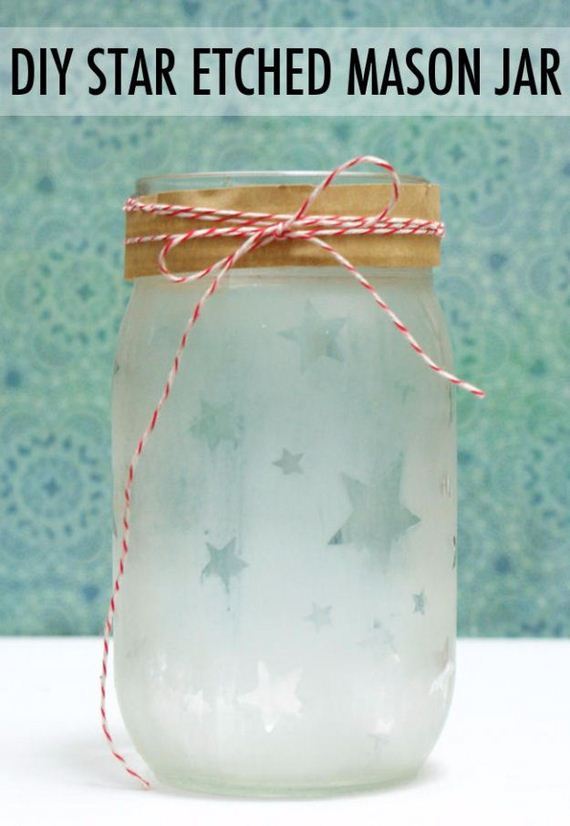 Subtle mason jar lighting is super popular right now for a reason, it is pretty, inexpensive and creative. Need a cool arts and craft idea for a creative DIY gift? This mason jar luminary might be it!
9. Hand Painted Mason Jar Lanterns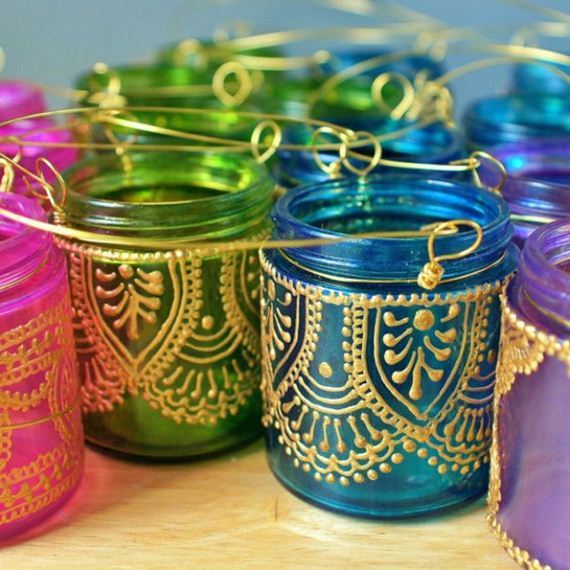 10. Easy DIY Mason Jar Terrarium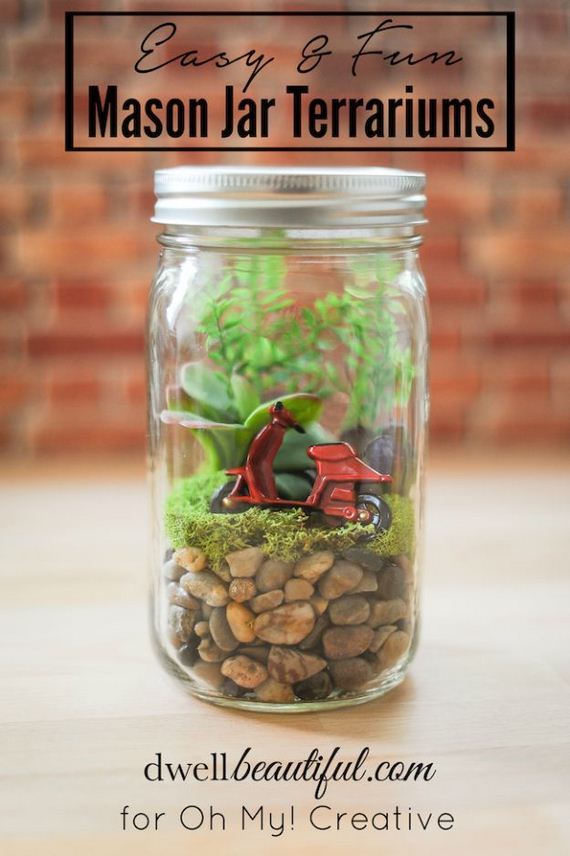 11. Stained Glass with Sharpies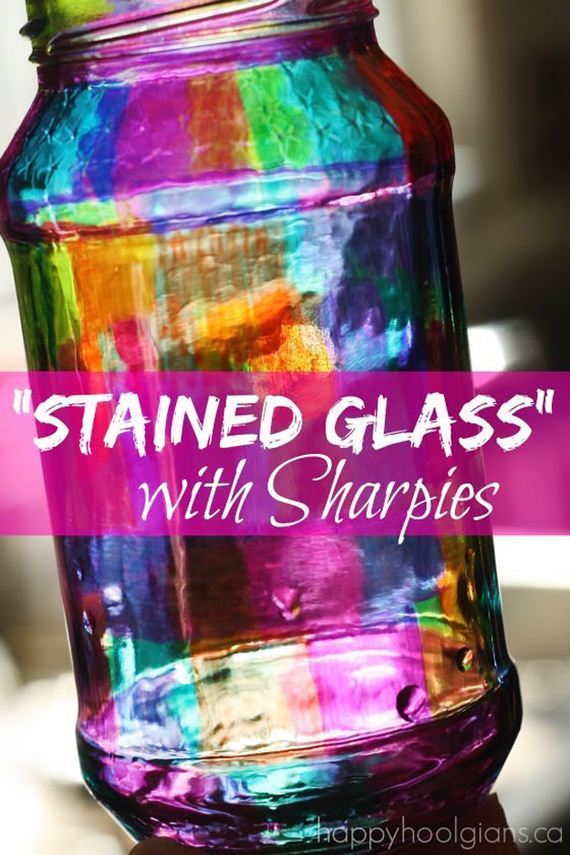 12.  Mason Jar Hearts Lantern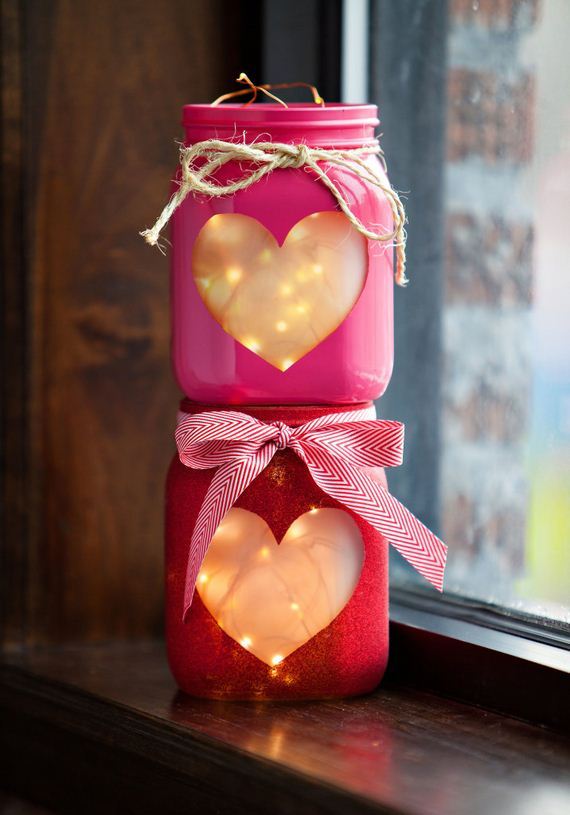 13. Mason Jar Techno Tiki Torch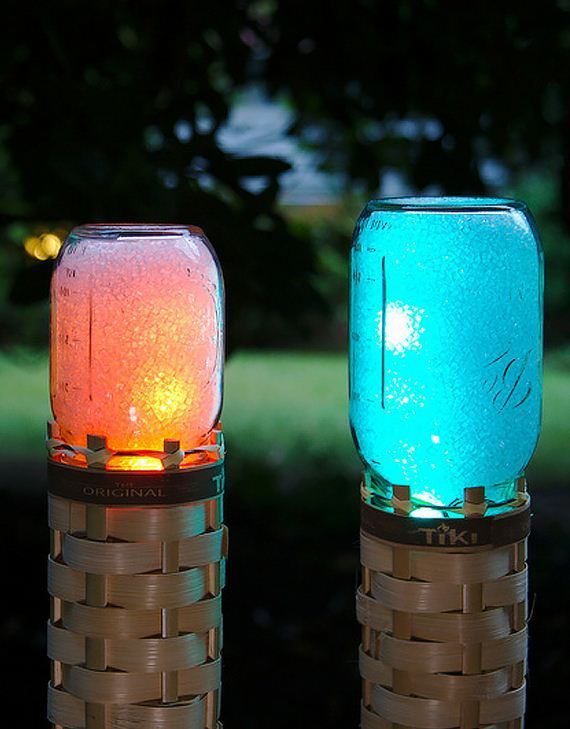 14. Mason Jar Chimes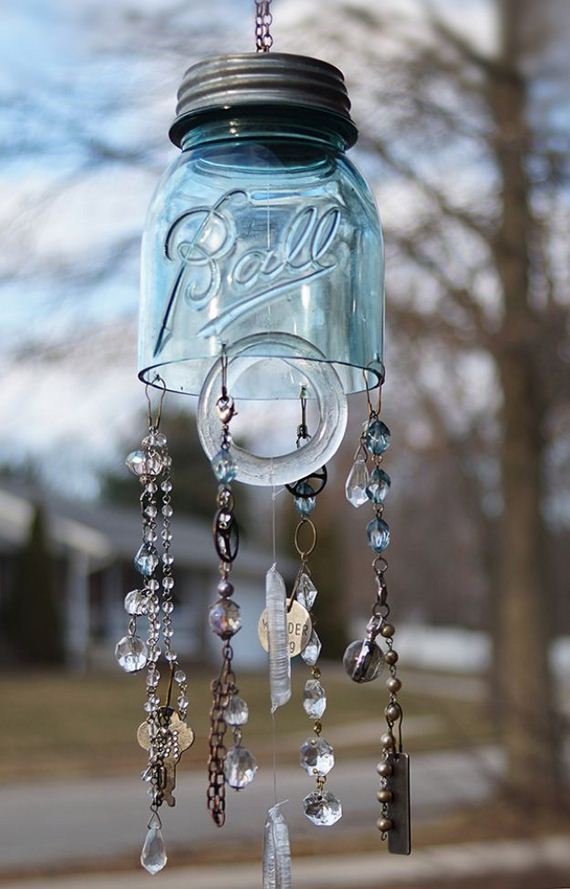 15. DIY Rustic Mason Jar Sconce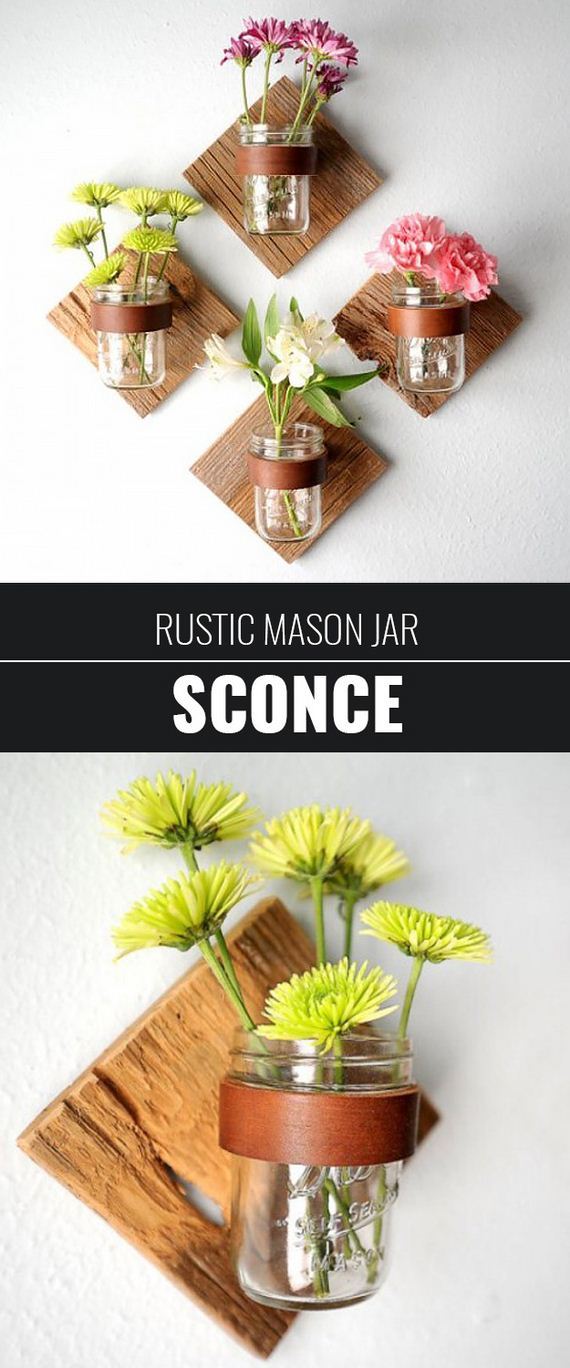 16. Mason Jar Table Lamp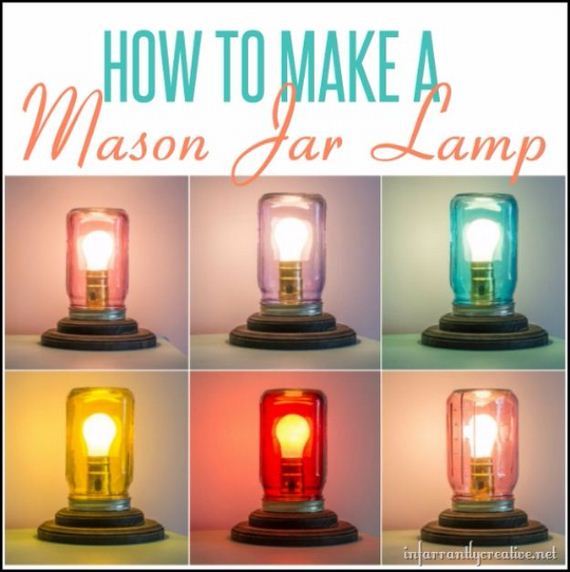 17. Composition Book Mason Jar

18. Mirrored Mason Jar Mercury Glass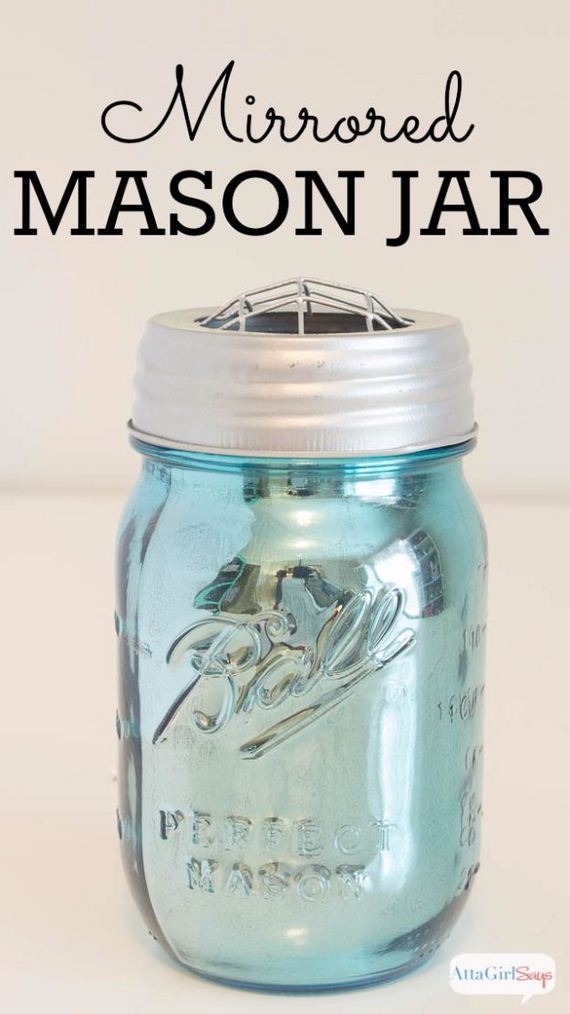 19. Mason Jar Topiary Trees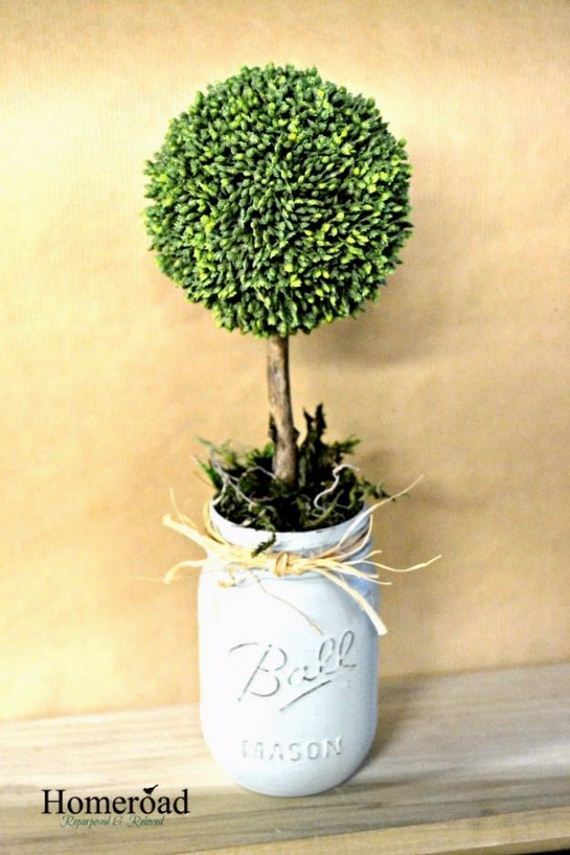 20. Mason Jar Bathroom Organizers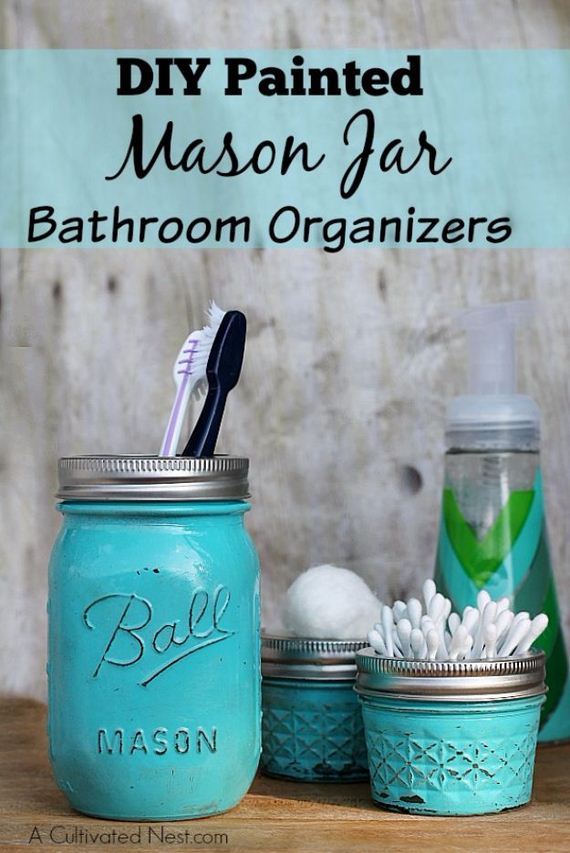 21. Coastal Mason Jar Soap Dispenser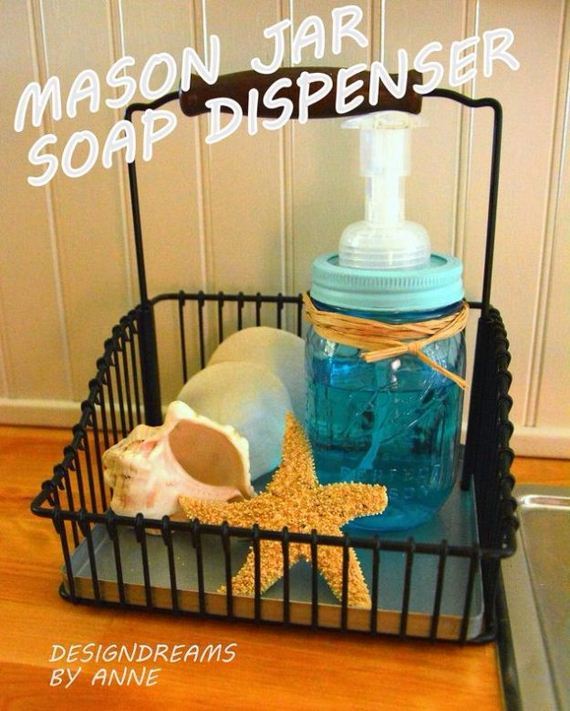 22. Rose Gold Painted Mason Jars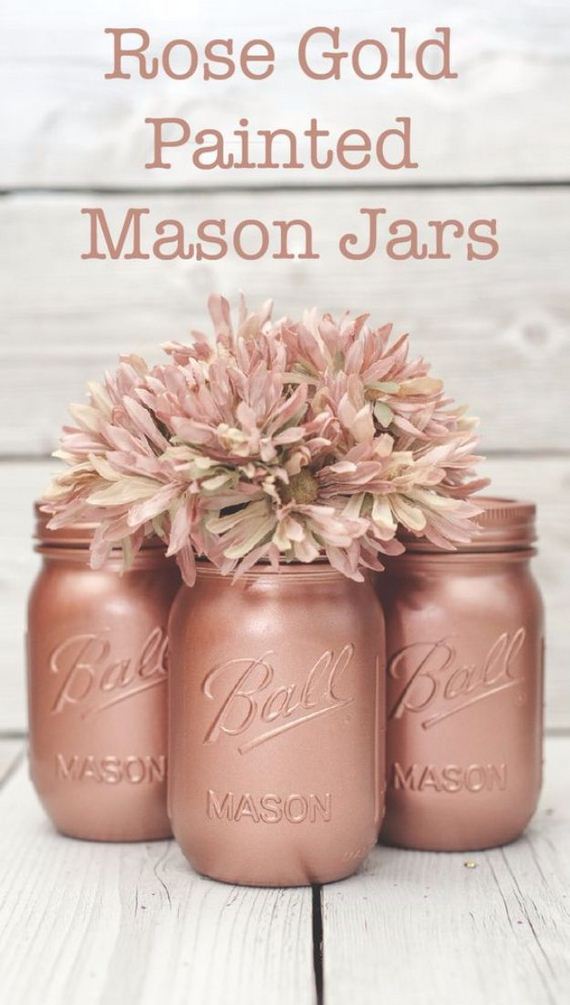 23. DIY Mason Jar Succulents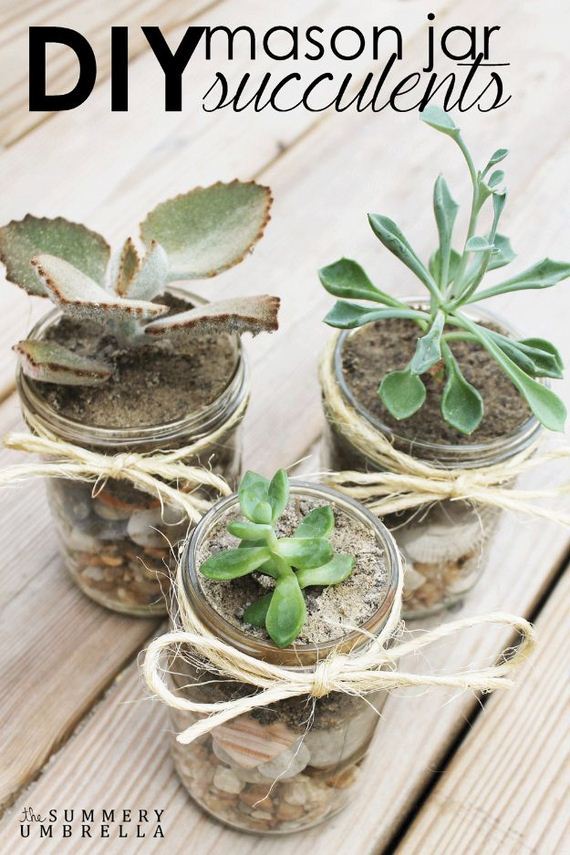 24. Mason Jar Vase Covered in Twine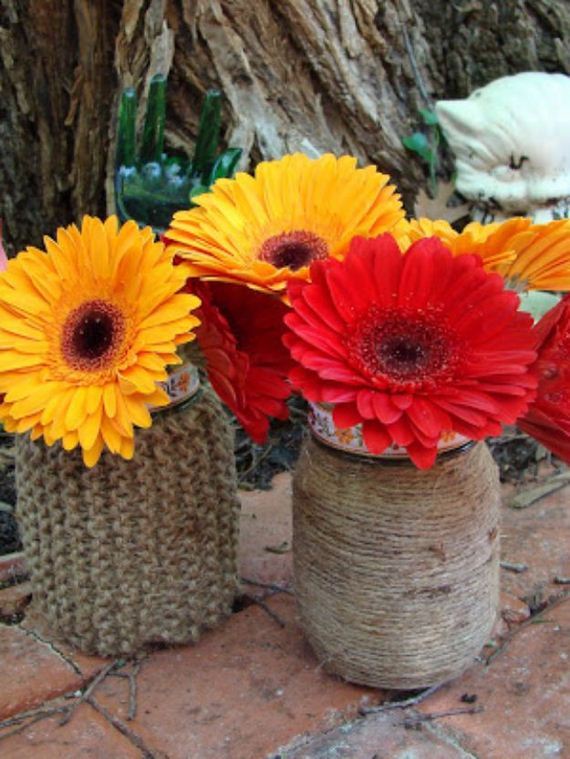 25. Citronella Mason Jar Candles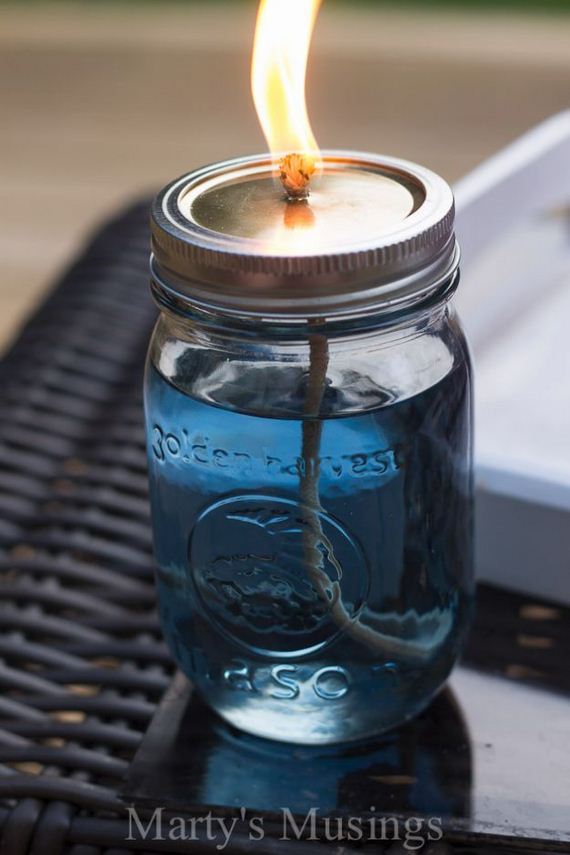 26. Sweet Fabric Votives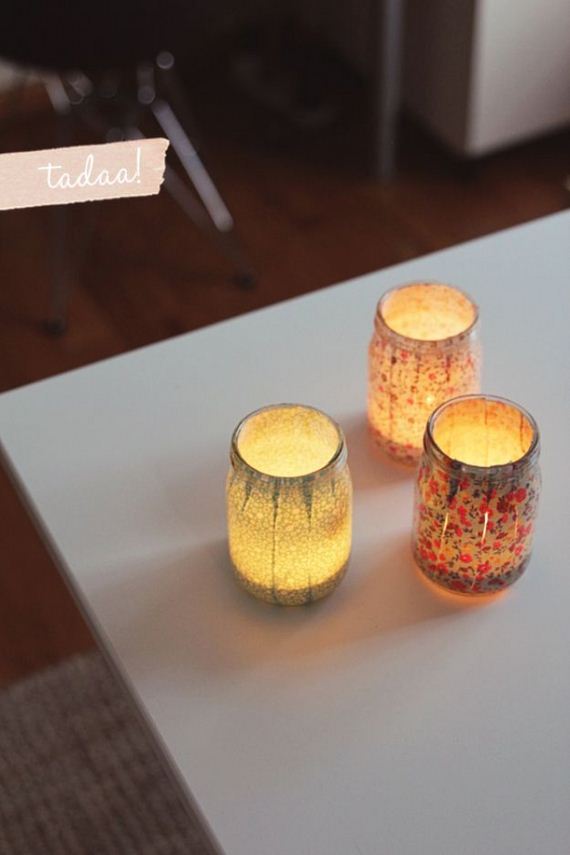 27. Metallic Mason Jars

28. Knitting Jar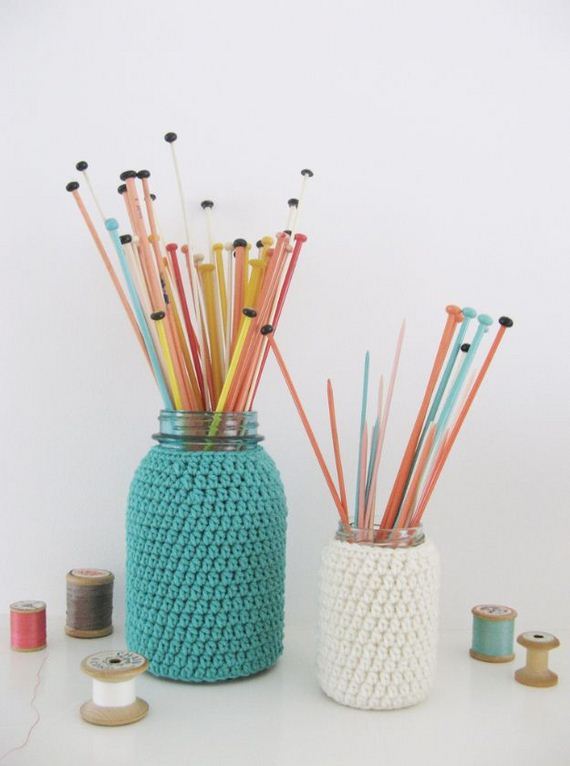 29. DIY Solar Jars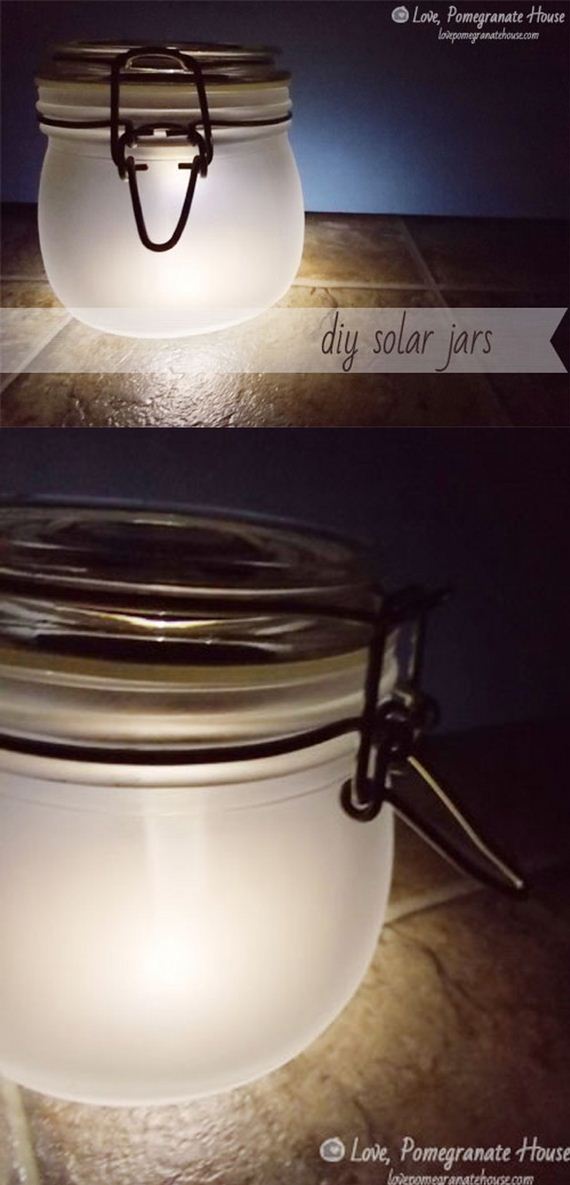 30. Aged Glass Mason Jar Project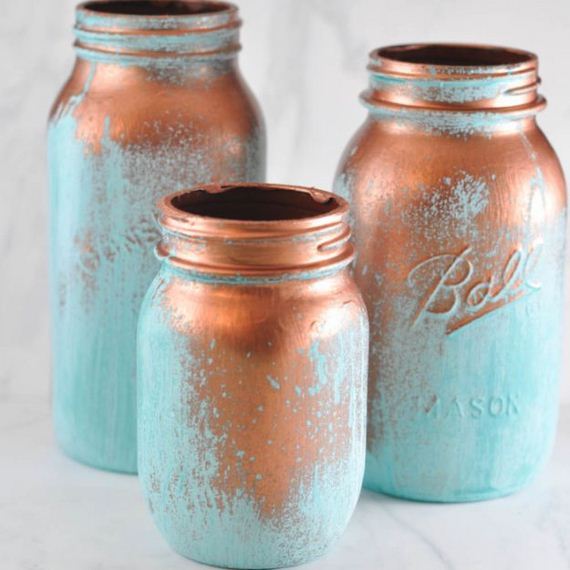 31. Polka Dot Jars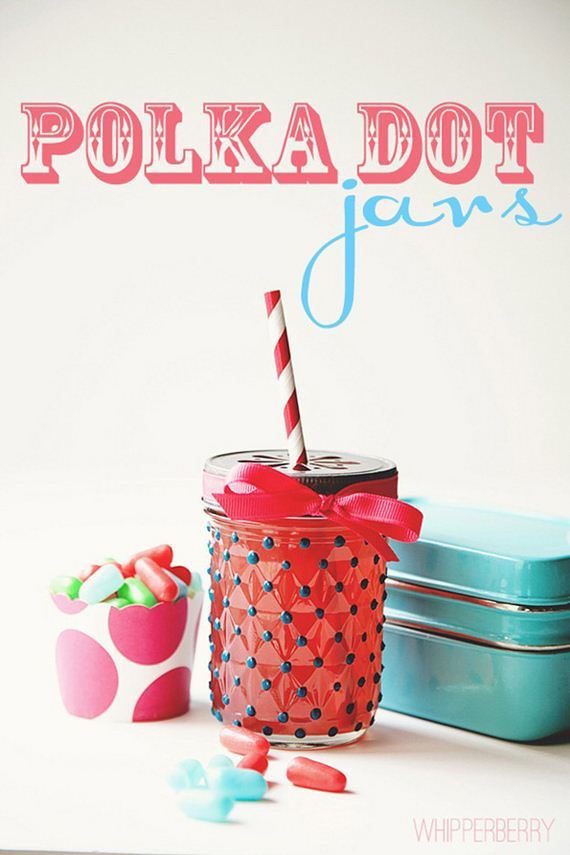 32. Spring Mason Jar Vases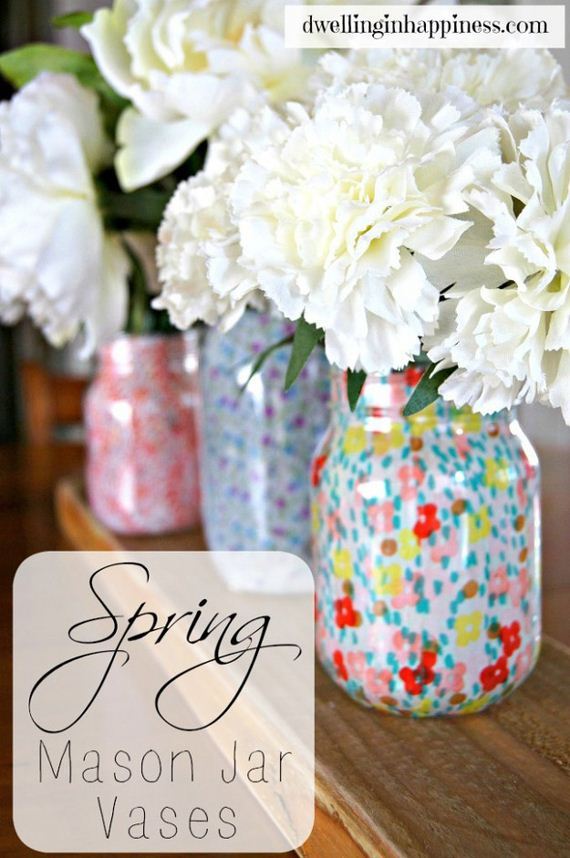 33. Color Block Chalkboard Mason Jars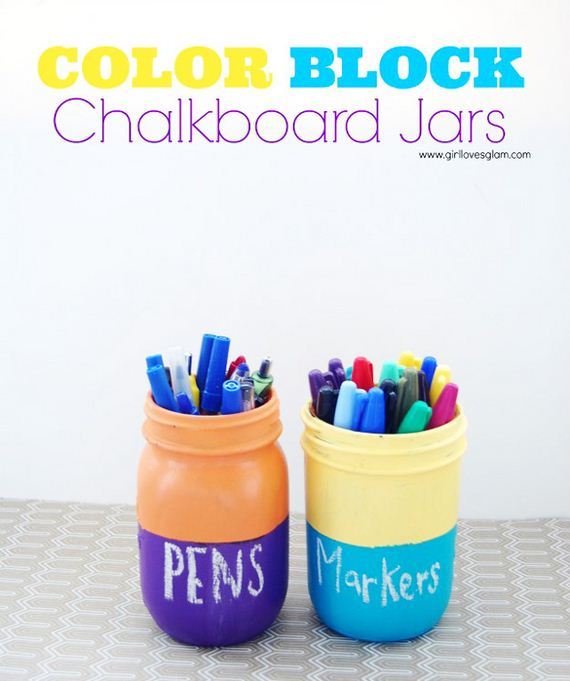 34. How to Make Mason Jar Soap Dispensers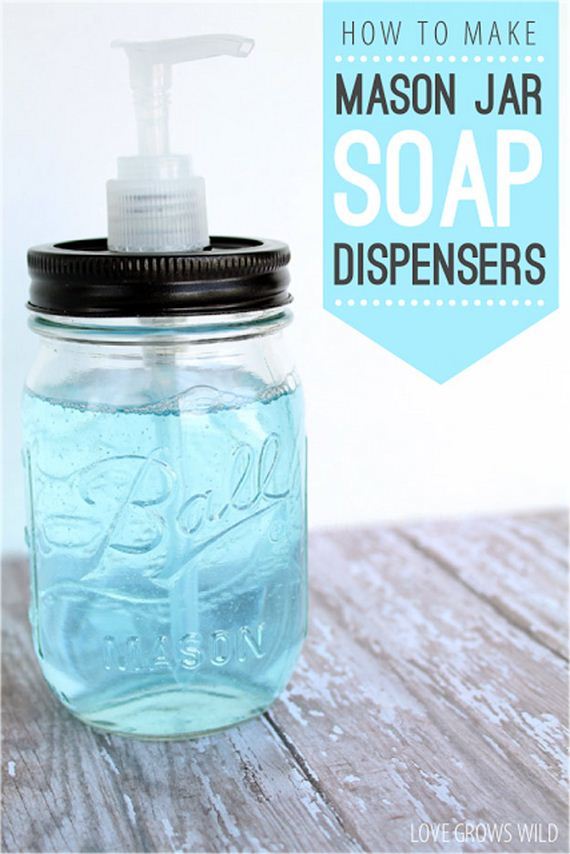 35. Pretty Bathroom Storage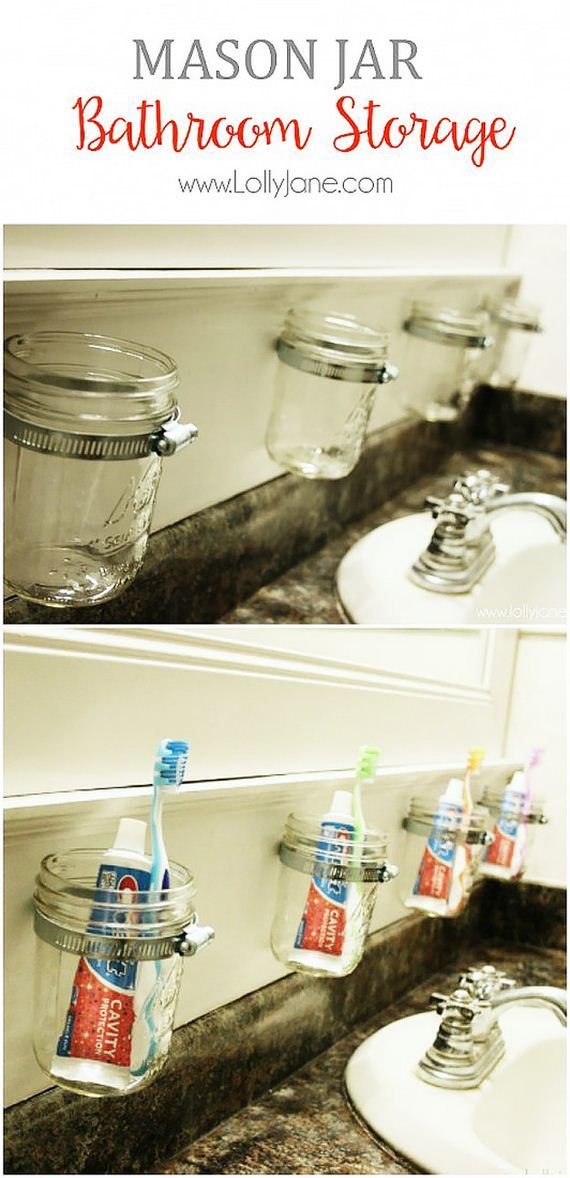 36. How to Paint Mason Jar Three Ways

37. Pencil Sharpener Jar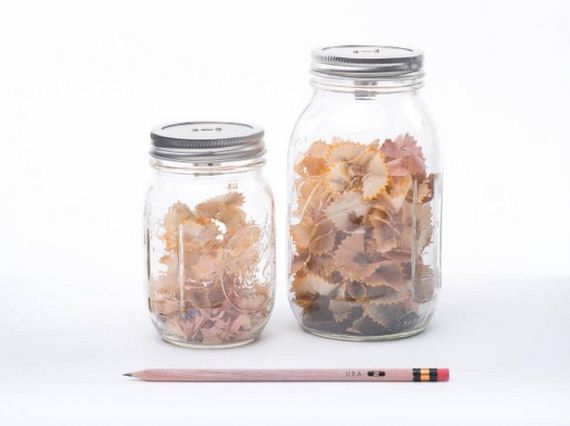 38. DIY Glitter Mason Jar Tutorial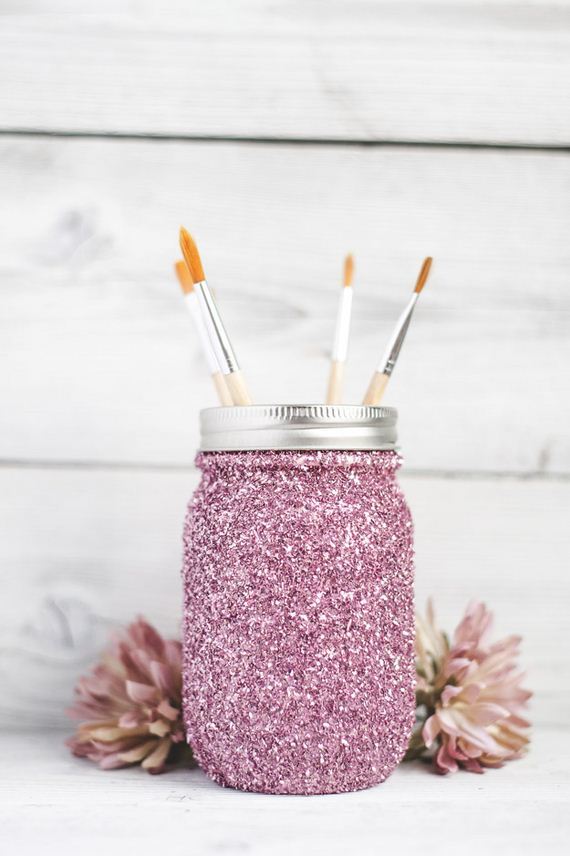 39. Faux Beach Glass Jars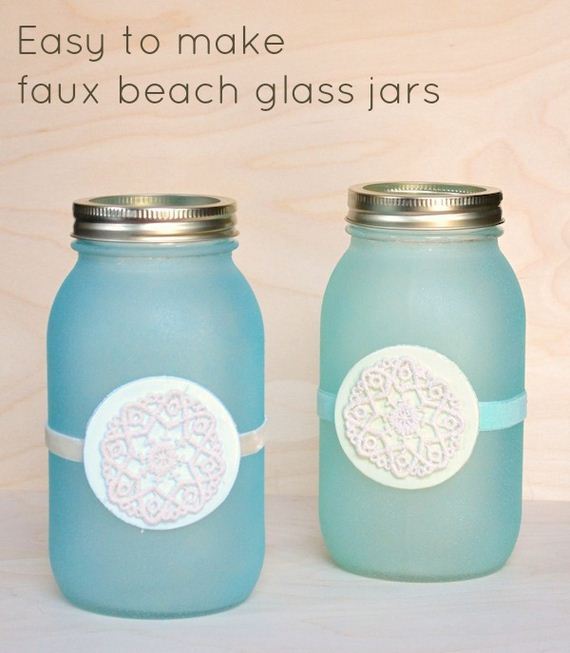 40. DIY Animal Candy Jars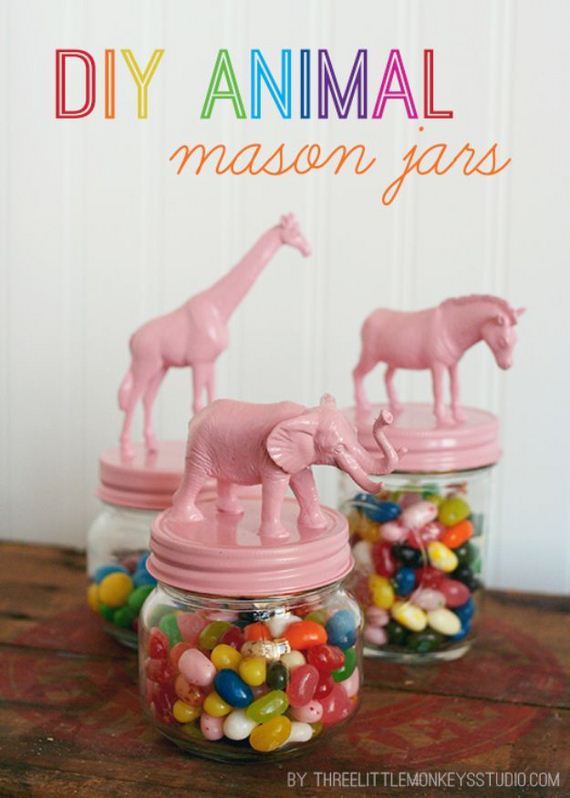 41. DIY Mason Jar Tissue Holder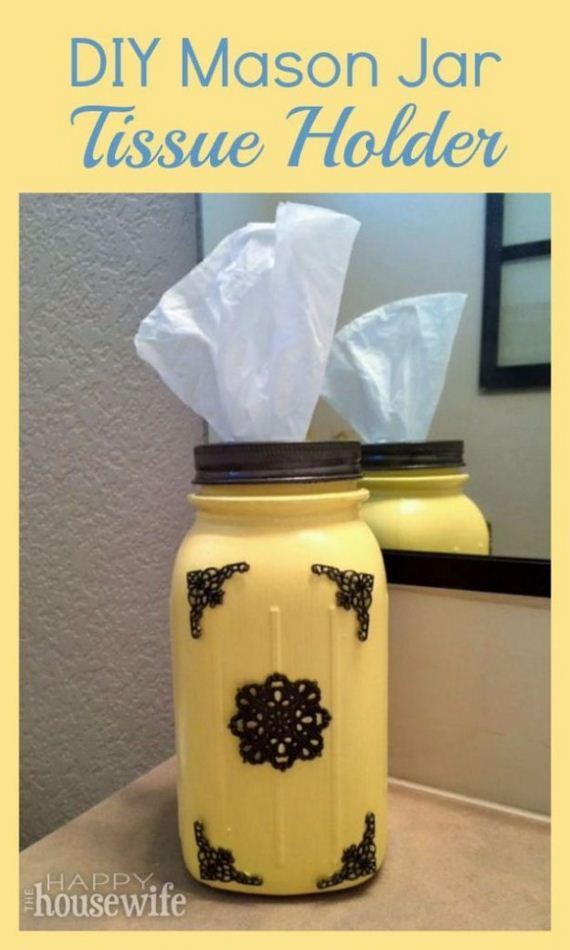 42. Easy Boho Chic Mason Jar Candle Holders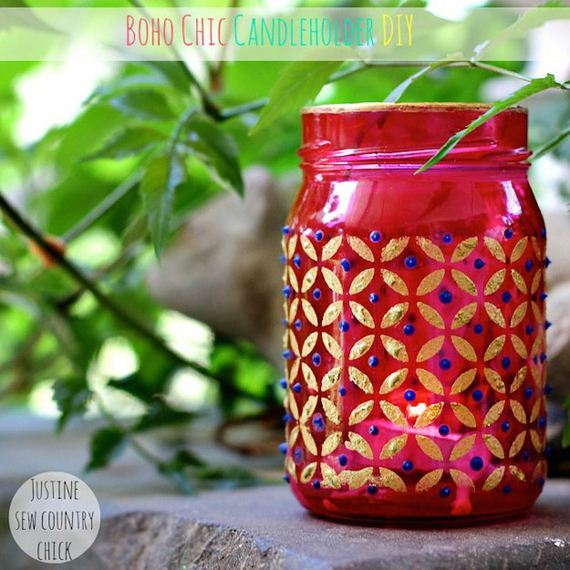 43. Mason Jar Super Hero Banks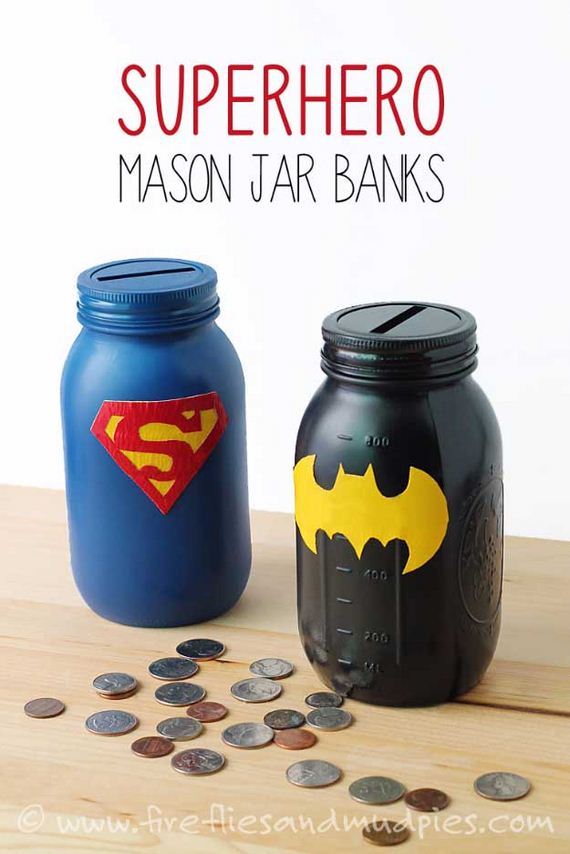 44. Mason Jar Fairy Lights

45. Mason Jar Polka Dot Vase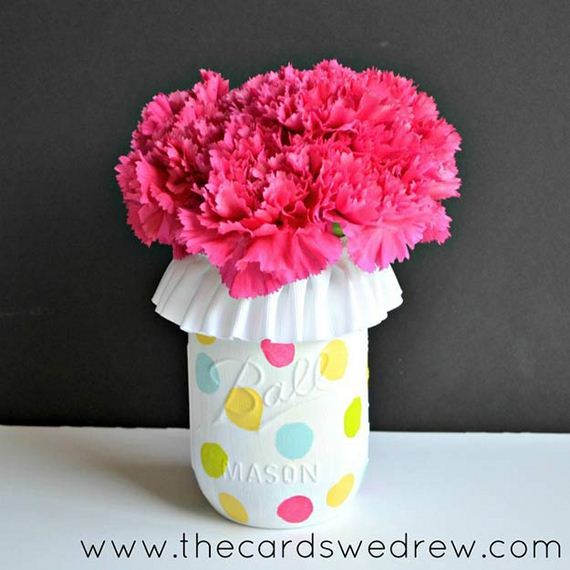 46. Distressed Striped Mason Jars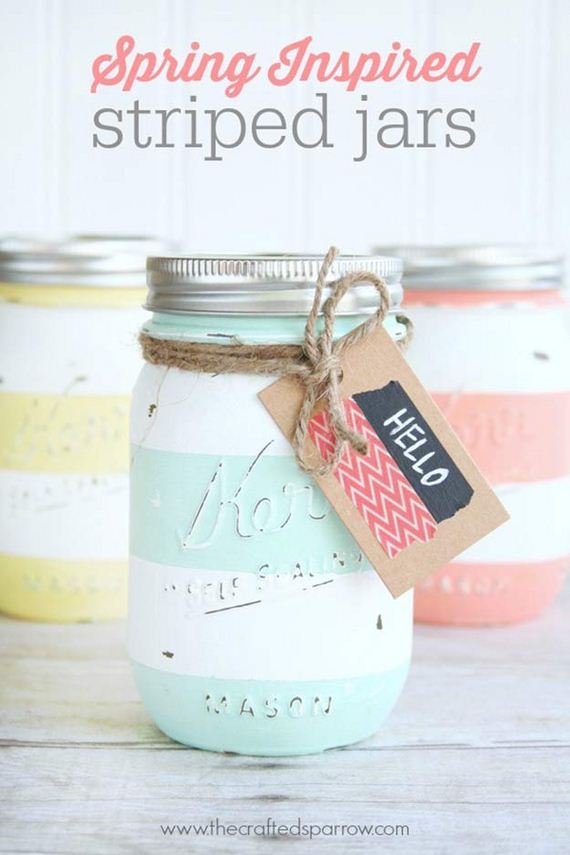 47. Tissue Paper Heart Luminary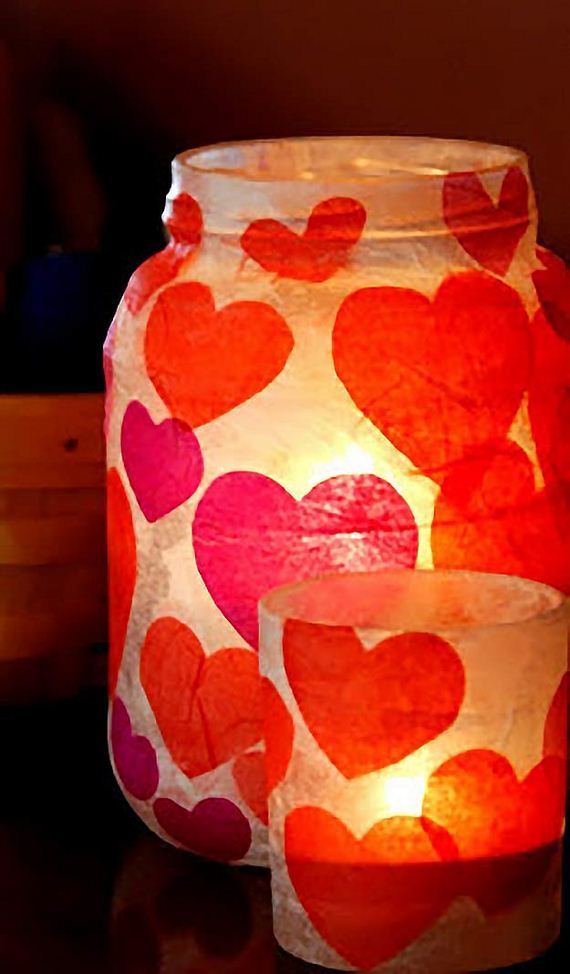 ---
---